Tasteful Tatters
and florals by
Emblem Florals
just one look at this Los Angeles wedding and it's easy to see that so much heart went into making this special day happen! And it's a good thing that
Nicole Leever
was there to capture all of these gorgeous details!
From the bride, "They say it takes a village to raise a child, well it is our belief as a couple that it also takes a village to help create a happy and healthy marriage."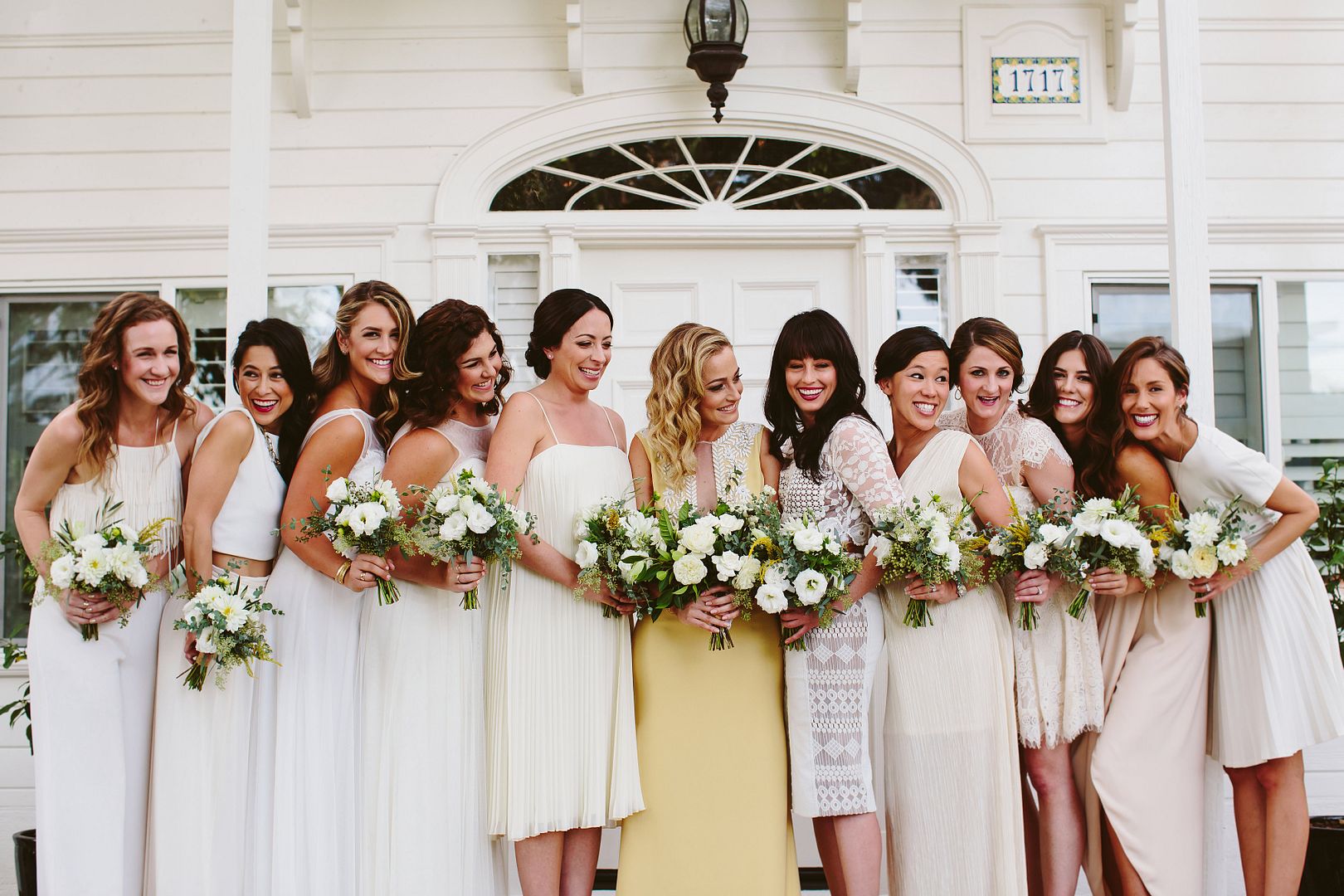 "Both of us have been extremely fortunate to have cultivated our own wonderful groups of family and friends..."

Today's real wedding is an absolute treat! Seriously! With event coordination by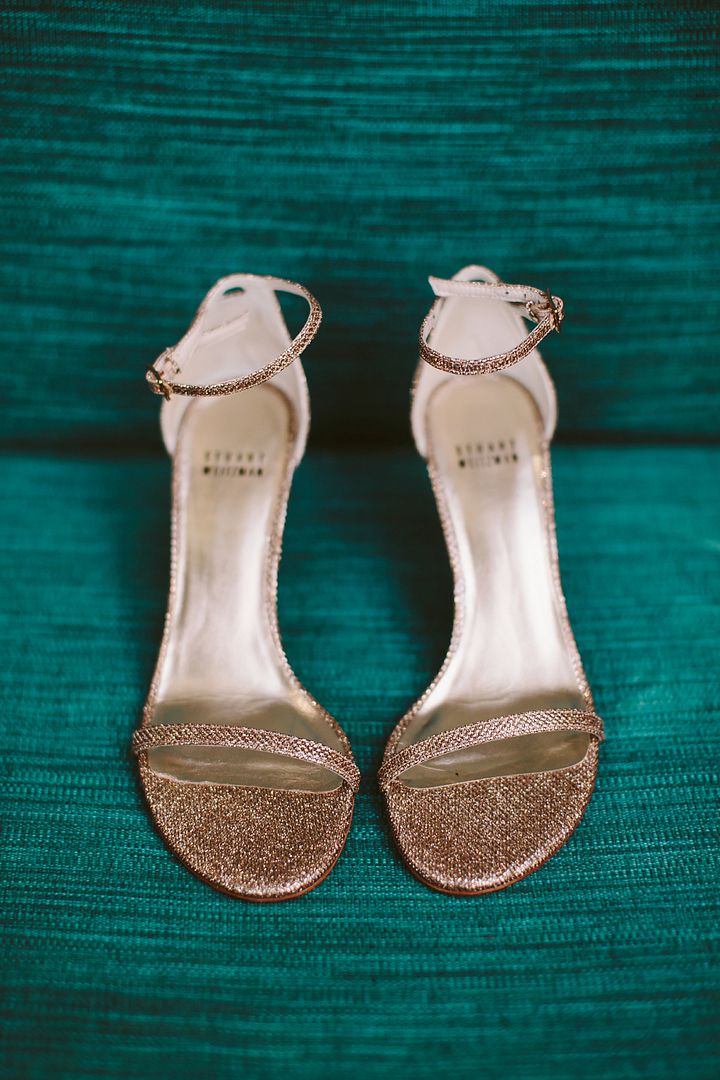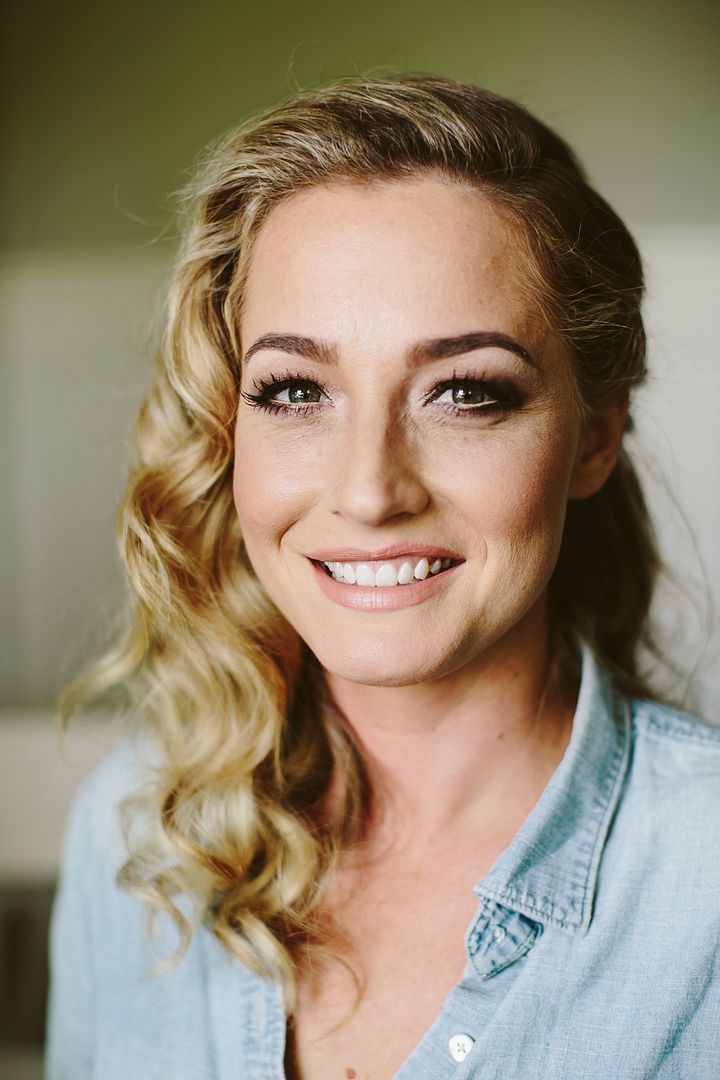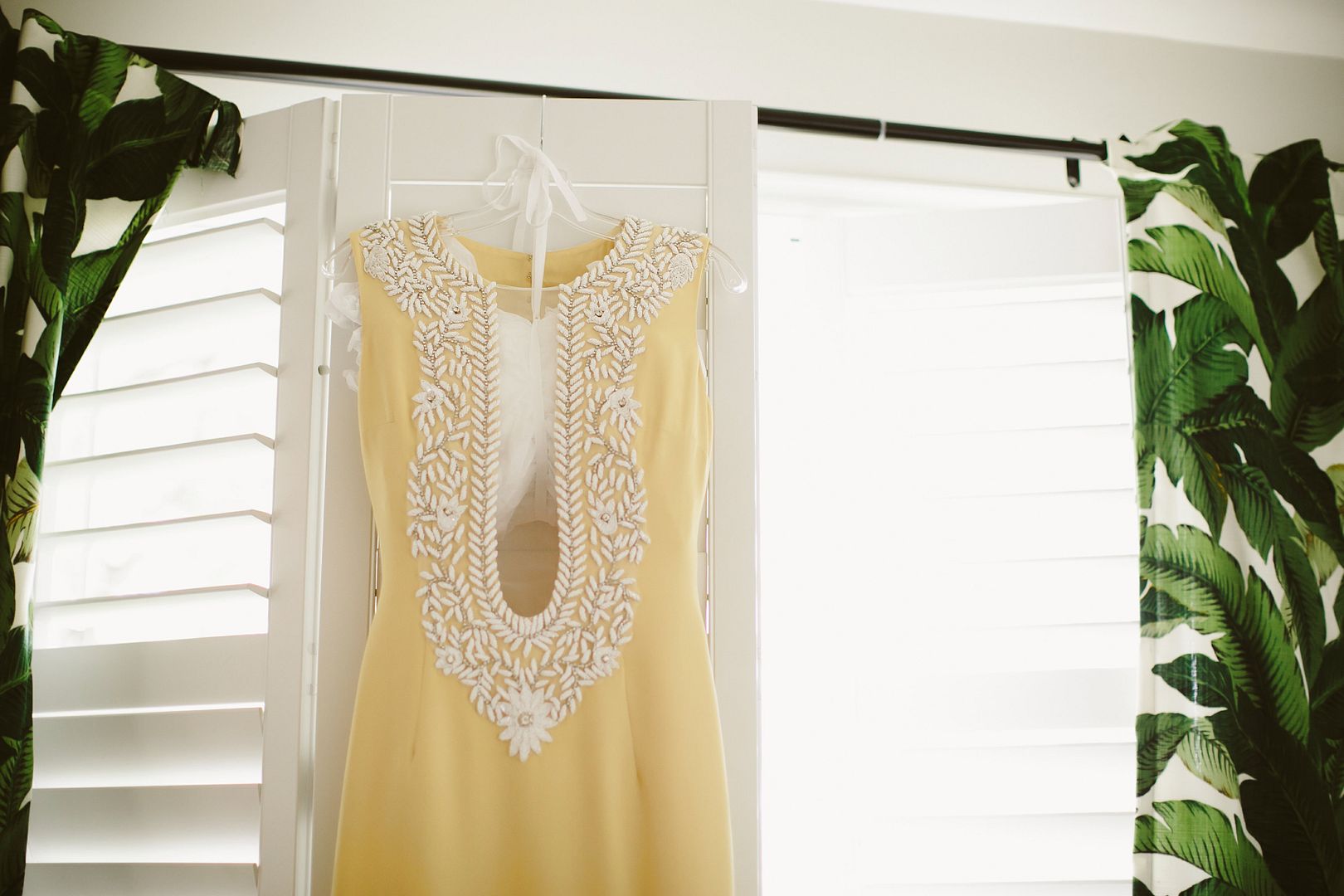 "...that the idea of a wedding that brought our two groups together and gave us a chance to celebrate our own little village made us so excited and thankful."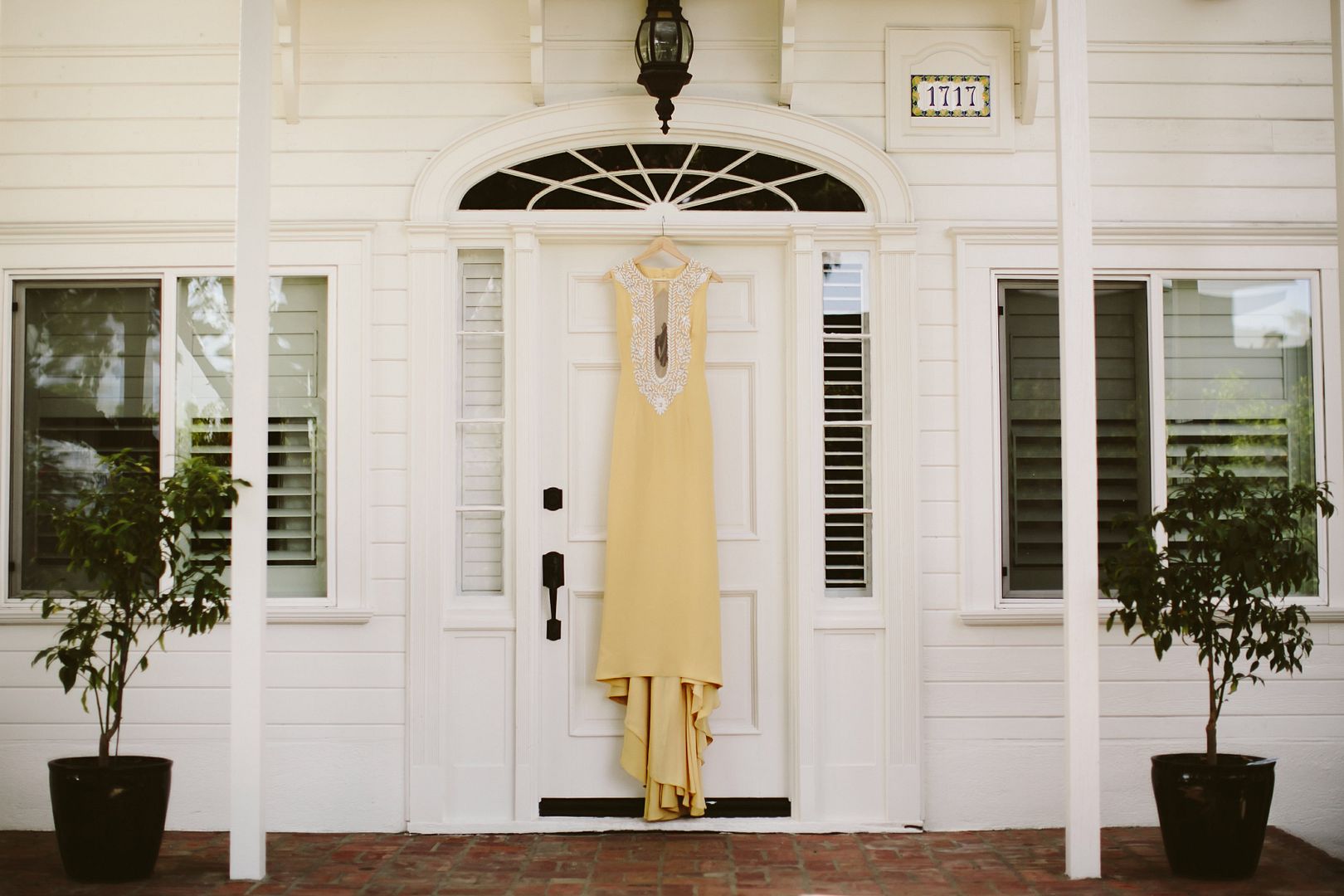 "Our entire goal for the wedding was for it to not only represent our love and who we are as a couple...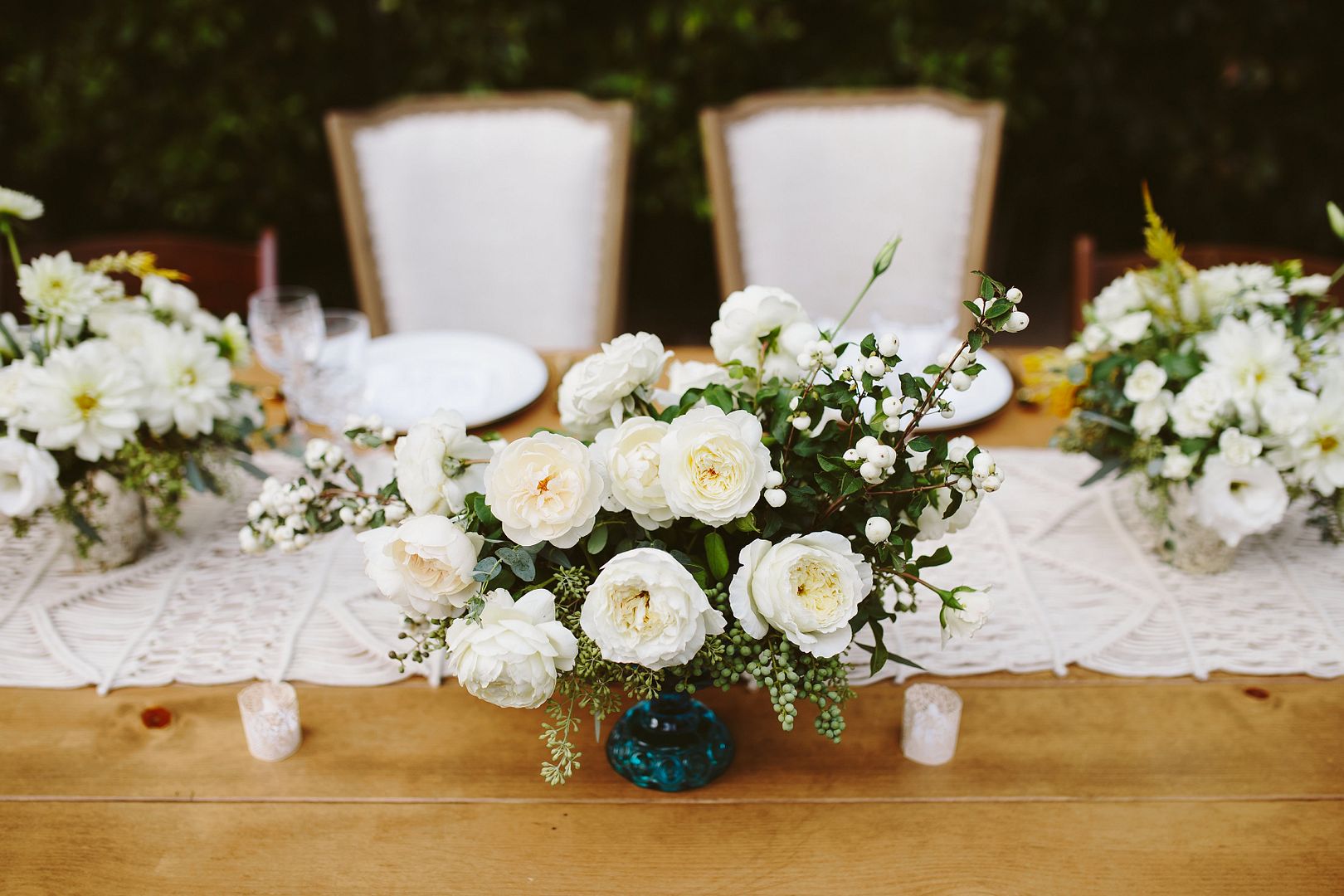 "...but that it was a celebration in honor of our wonderful family and friends."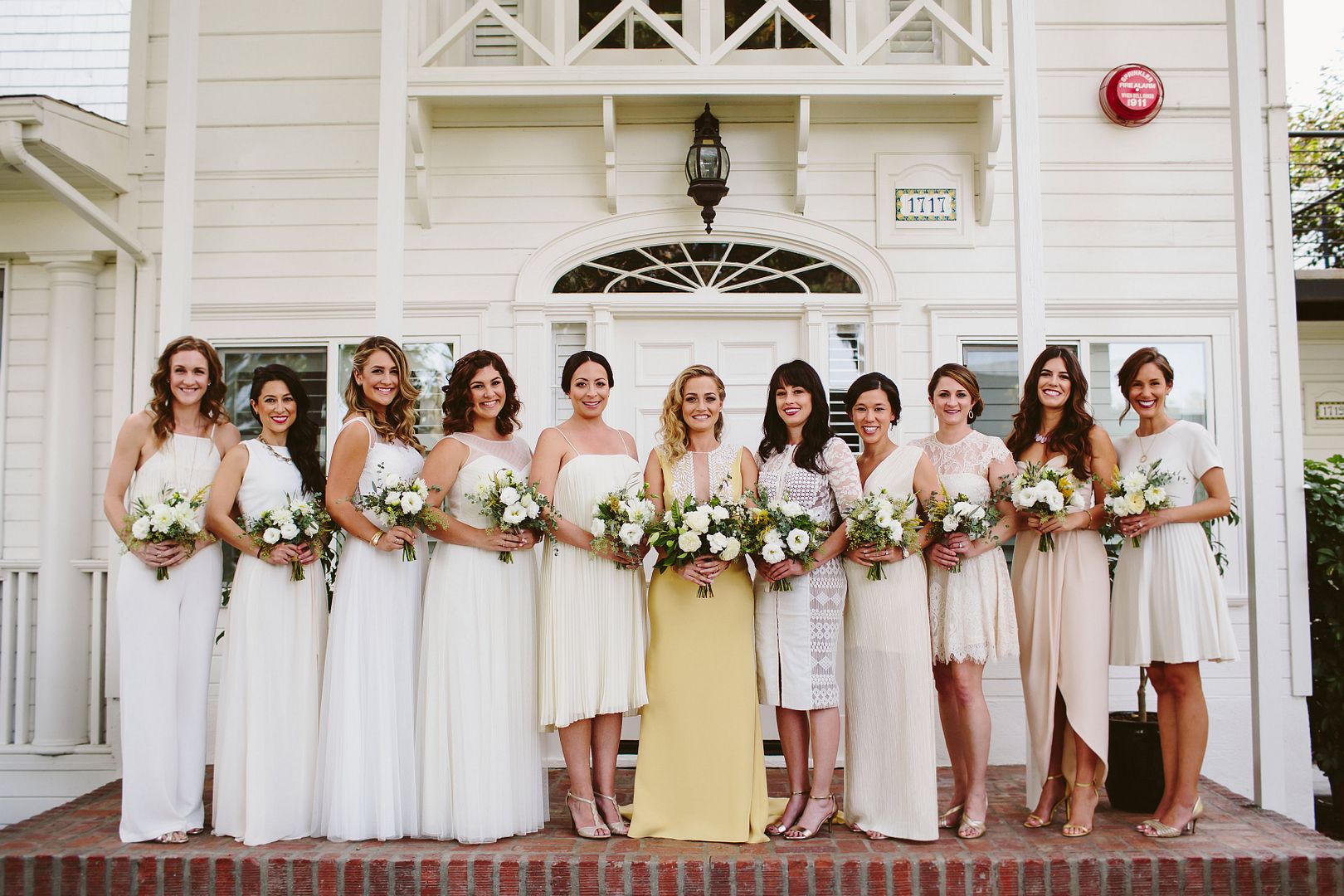 "We wanted it to feel intimate, personal and warm, with details that spoke to why we asked each person to be there to celebrate with us."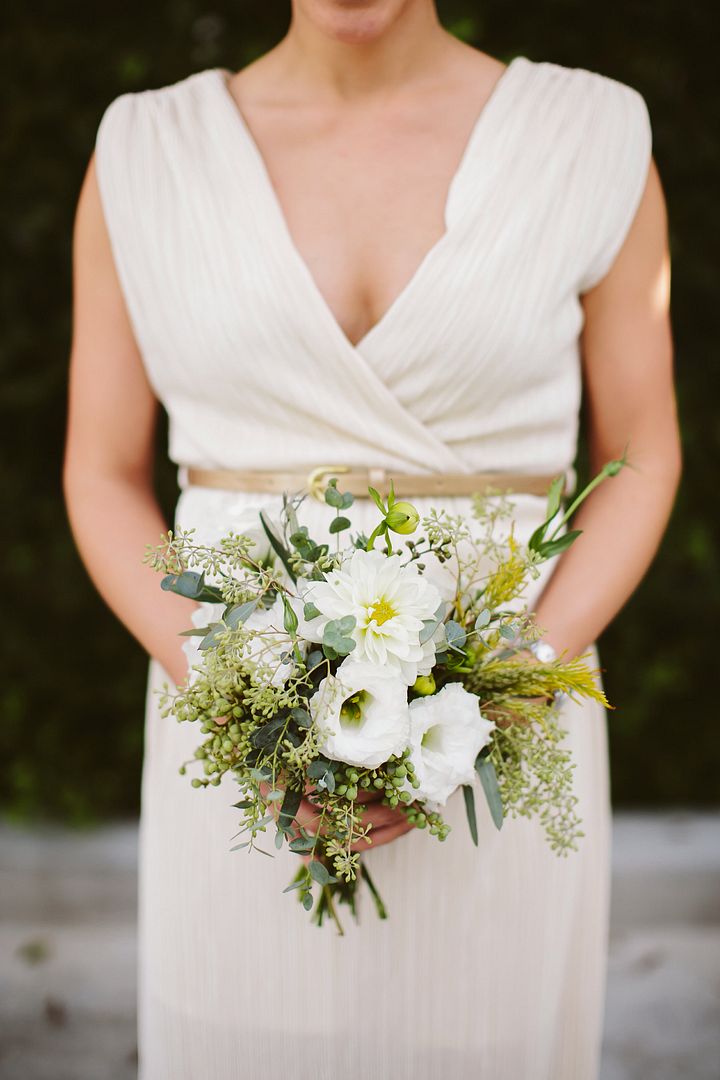 "Through the process we were blessed with outstanding vendors who not only helped us create and realize our wedding dreams but quickly became friends, life-long we hope."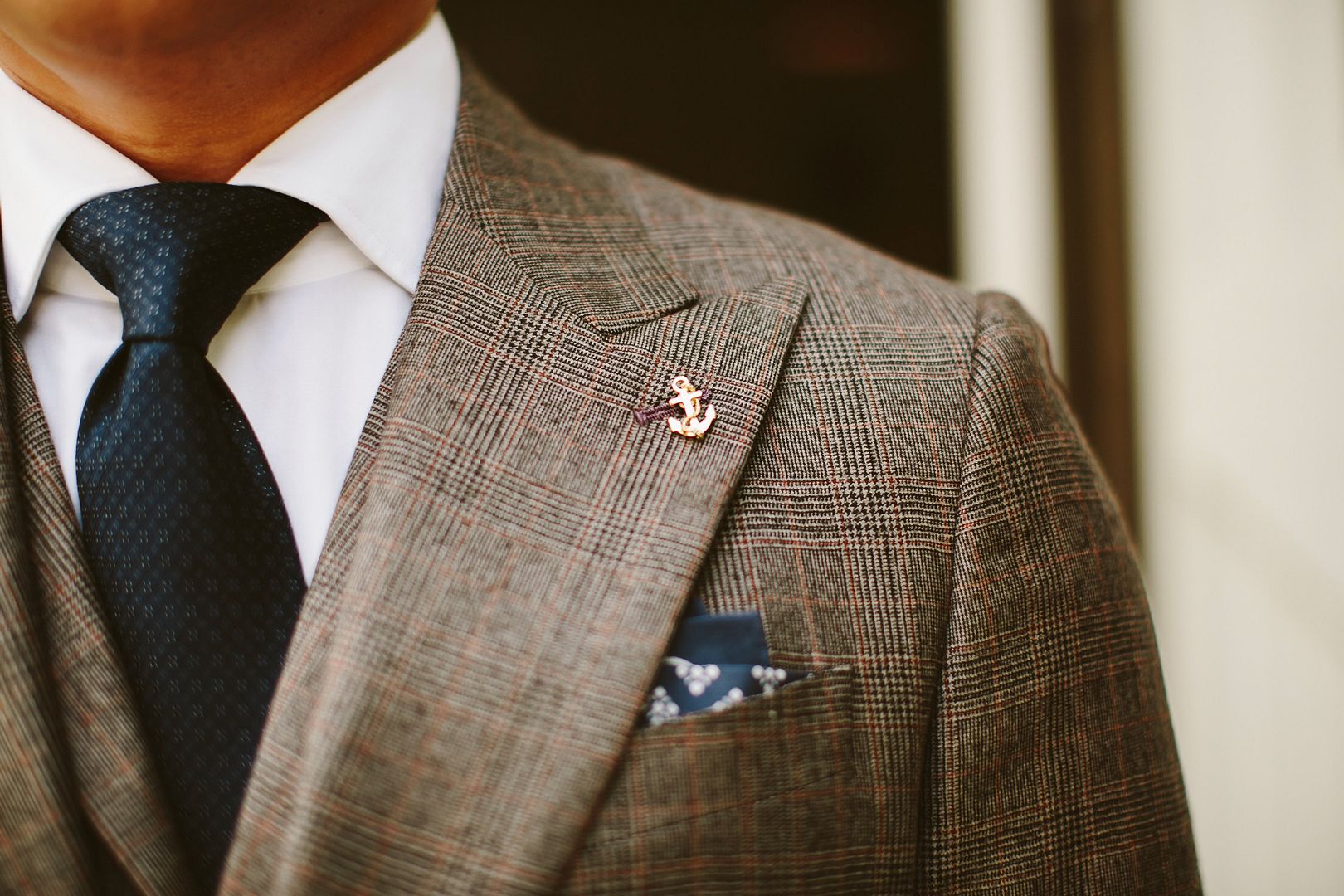 "We loved the charm and intimate feel of Lombardi House the minute we found it."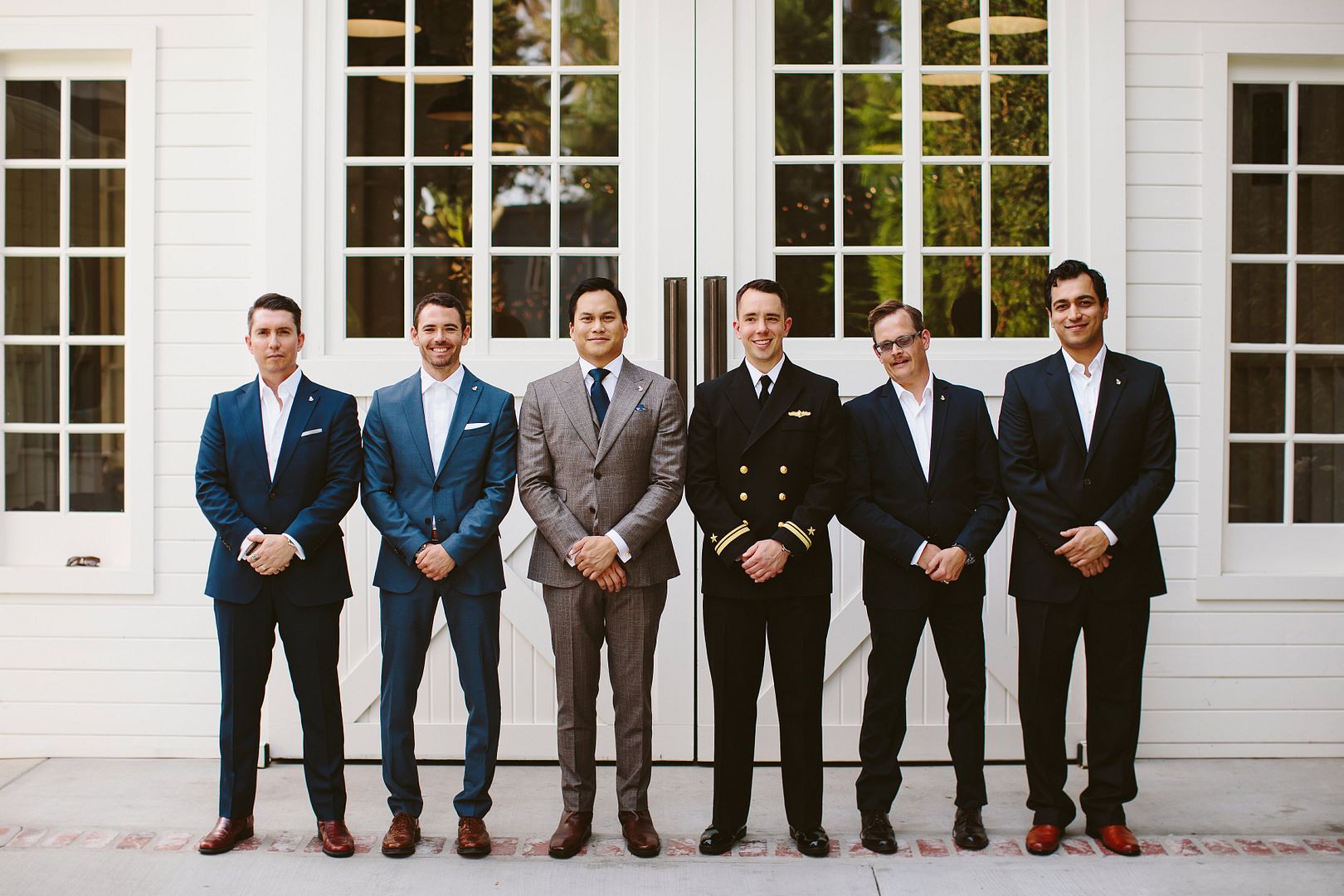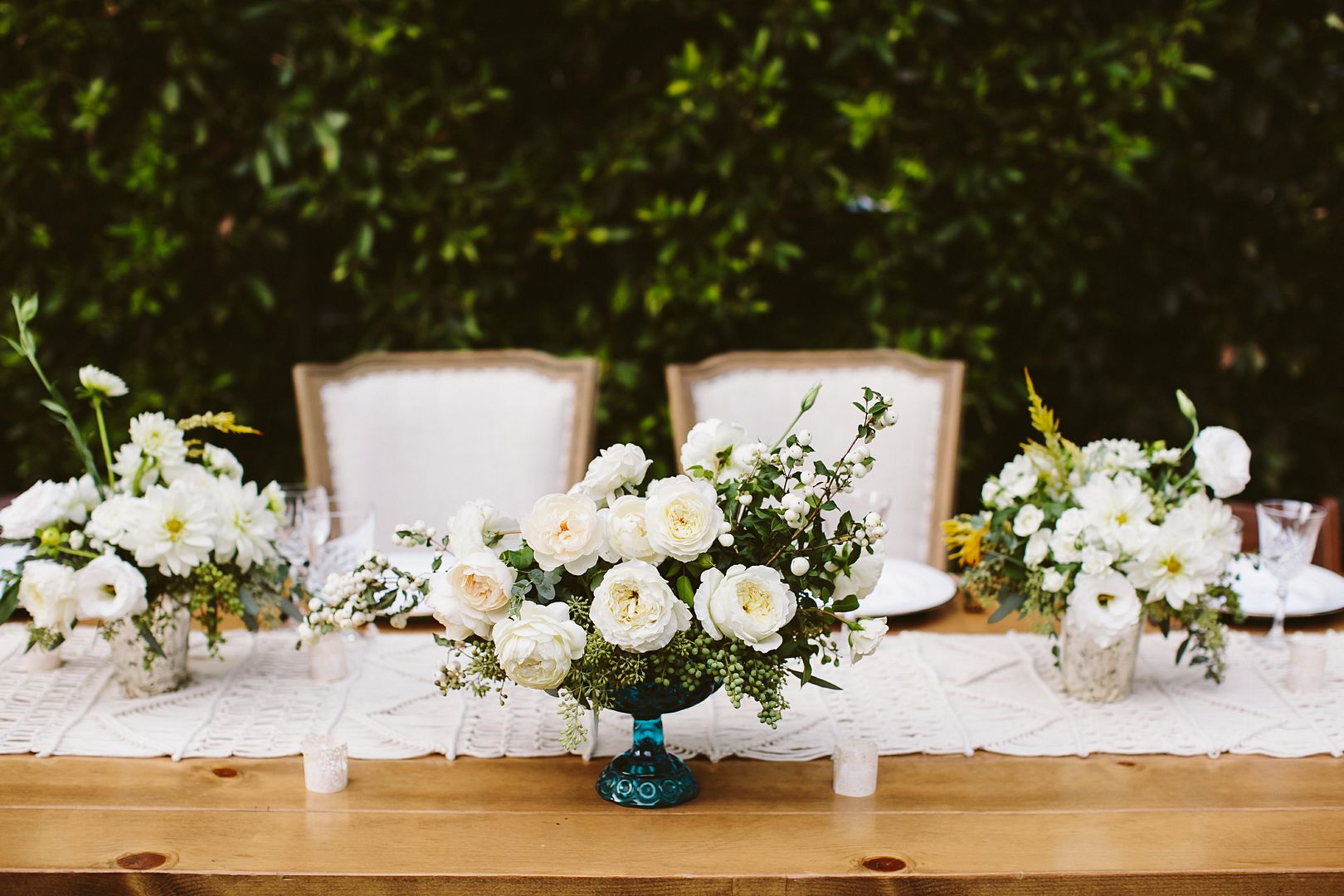 "The beautiful white house, the stunning white barn that looks out to the majestic tree, gave us the feel of being home, with 165 of our favorite people."
"This venue also allowed for us to have our bridal party and family stay on property with us for the weekend, making it feel like a destination wedding in our own city."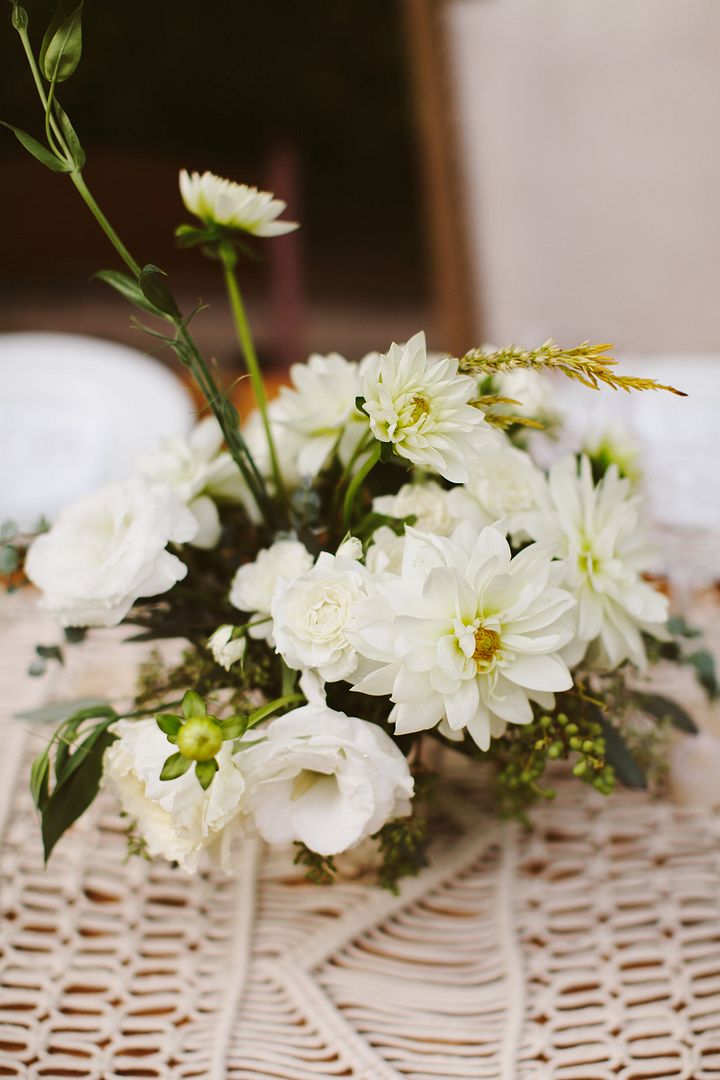 "Our ceremony was in the barn, and it began with a "When Harry Met Sally" type montage featuring couples in our lives that have inspired and influenced us through our journey of love."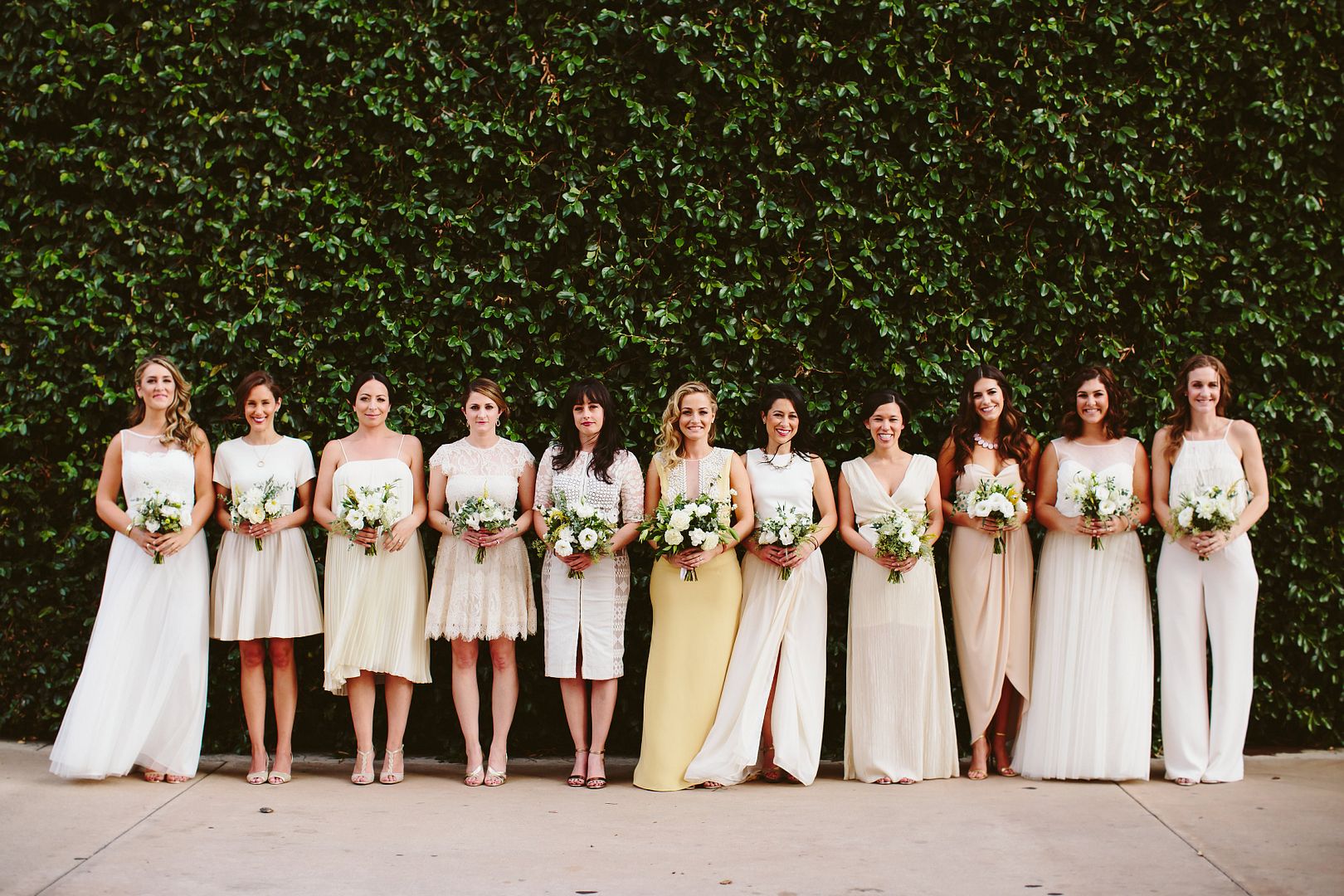 "We felt this was a special touch to honor them while also giving our guests a way to settle in and prepare for the ceremony."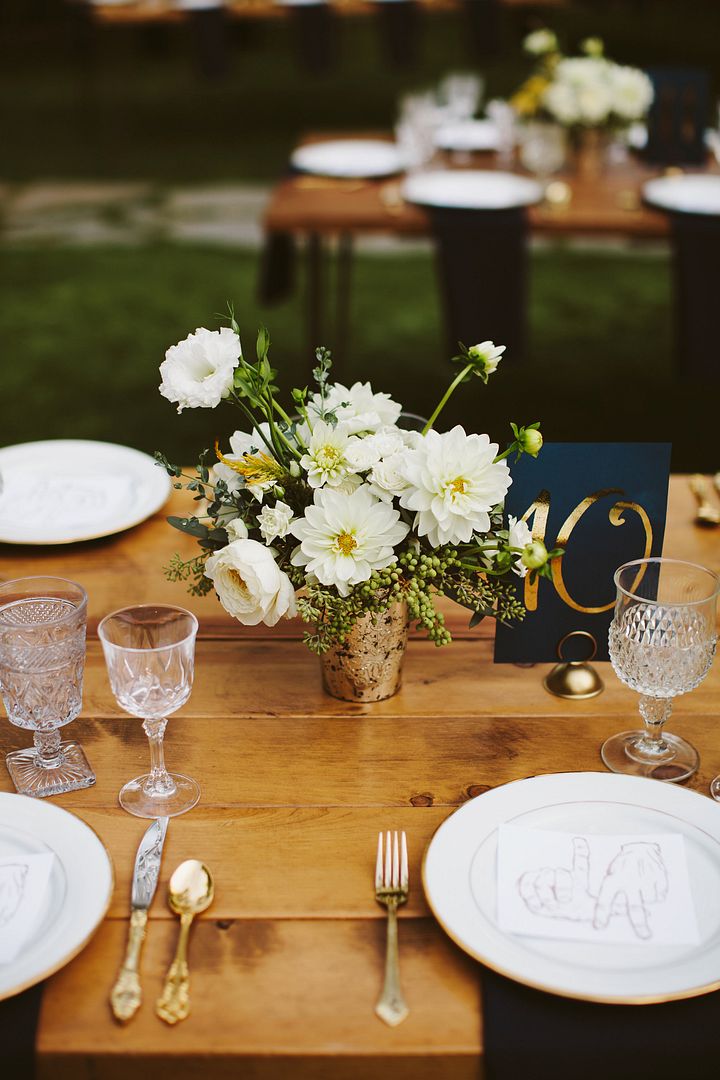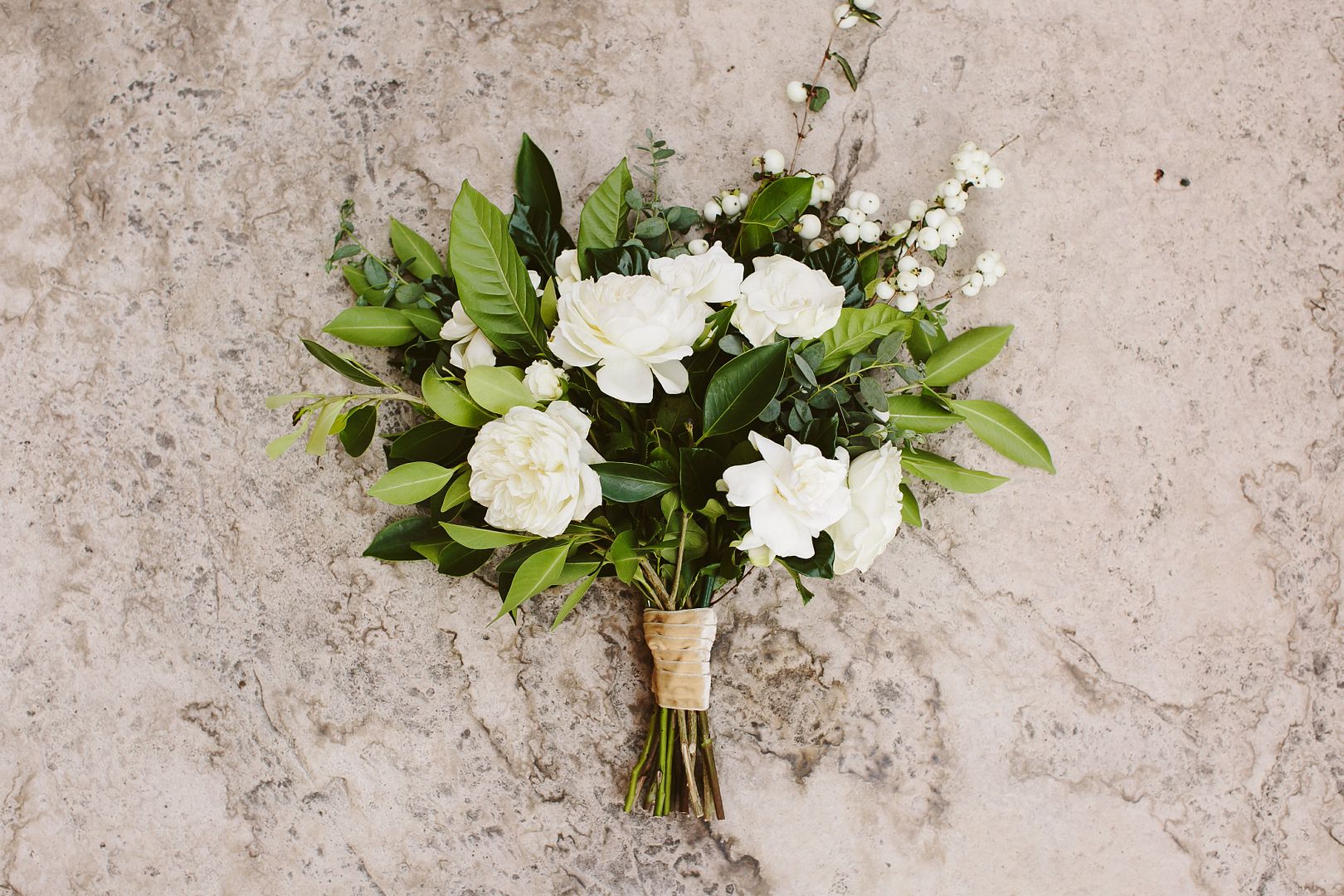 "I walked down the aisle with both of my parents to Temper Trap's 'Sweet Disposition'"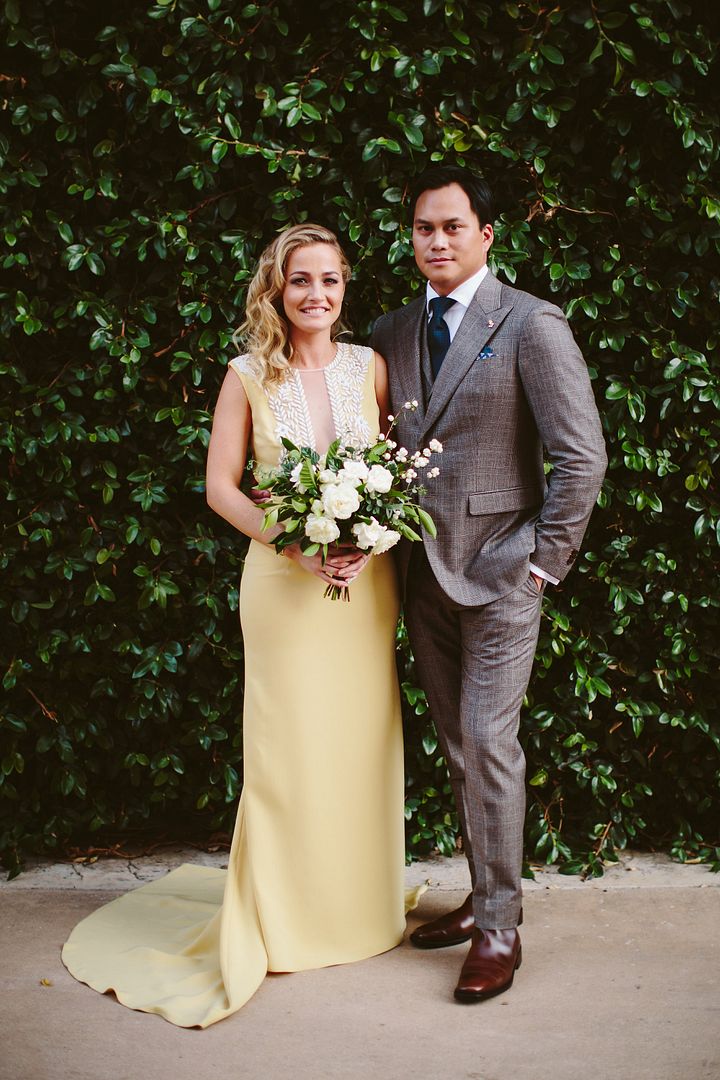 "...in a custom made Naeem Khan golden yellow gown with hand beaded ivory and silver beadwork, with a gorgeous bouquet accented with gardenia blossoms."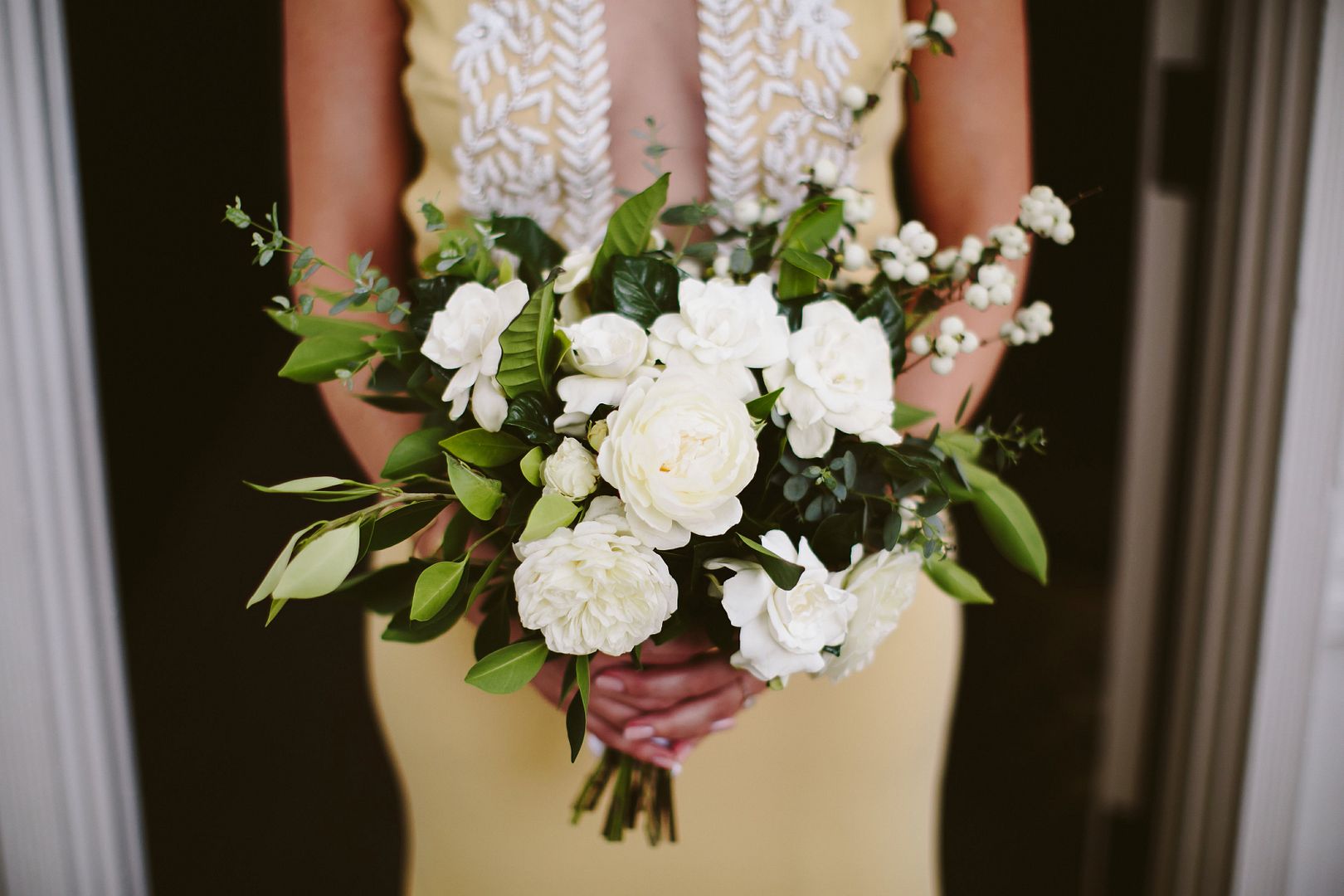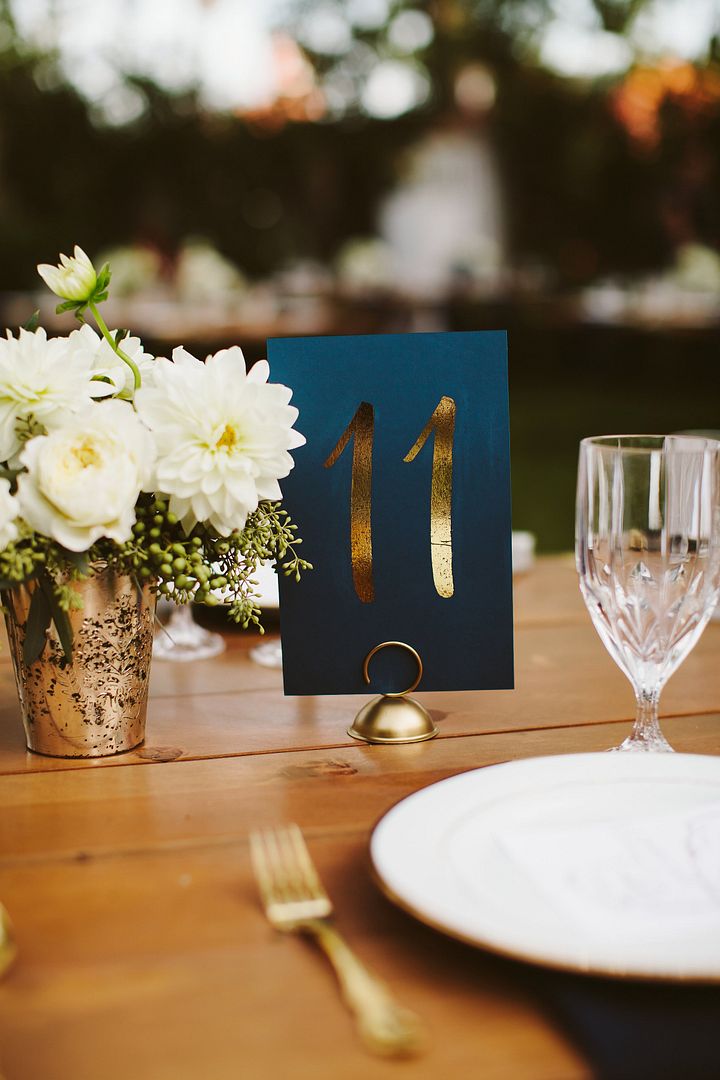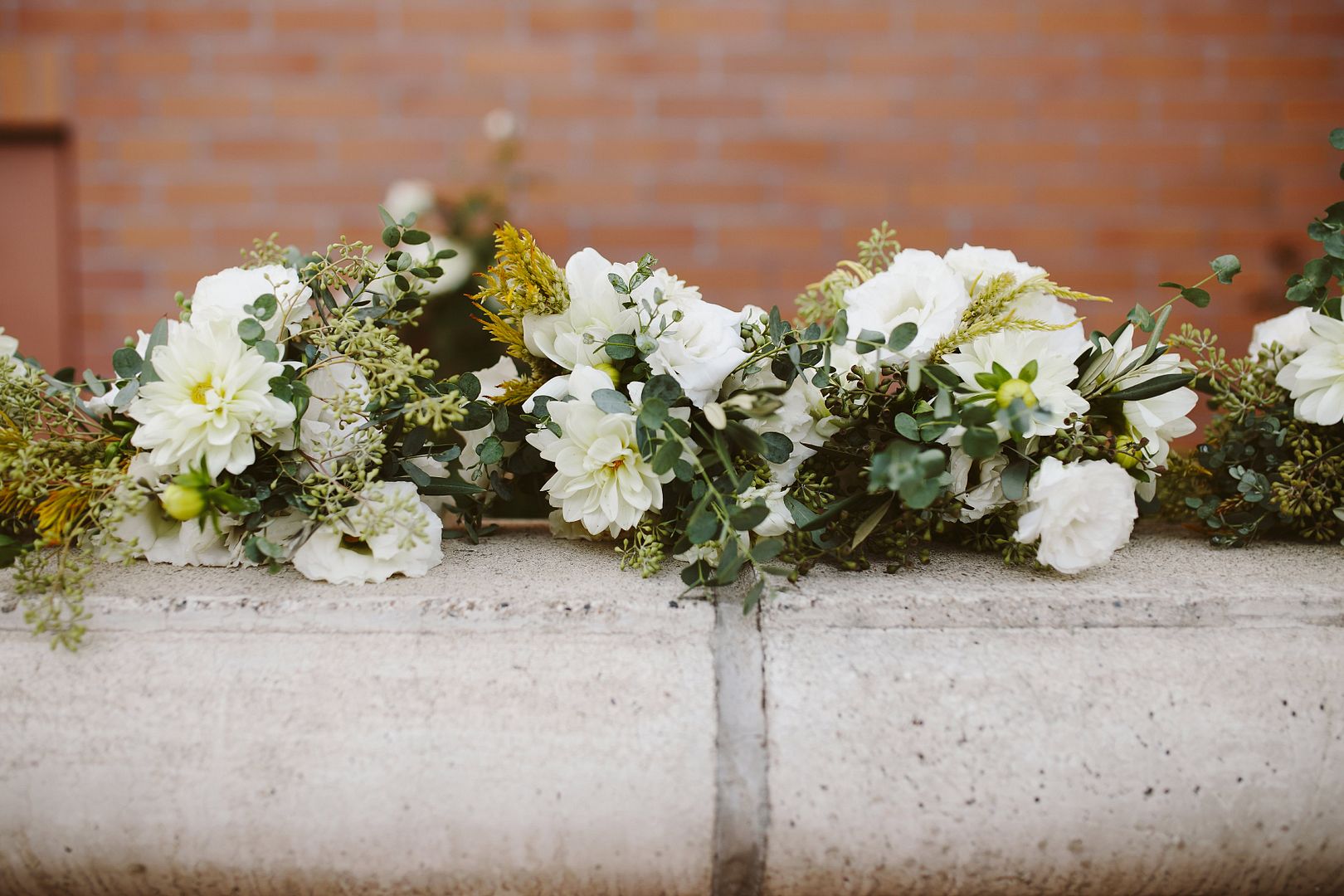 "My gorgeous groom wore a tailored suit in brown glen plaid wool...."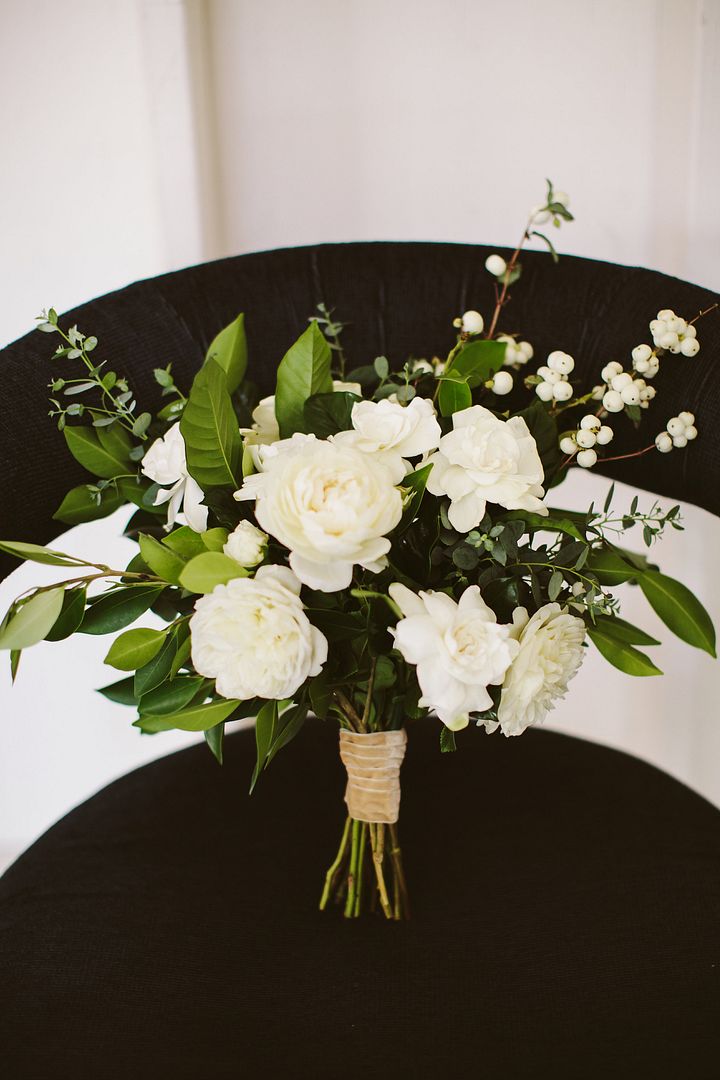 "Our two dogs were carried by my Maid of Honor and another bridesmaid and got to participate in the ceremony...."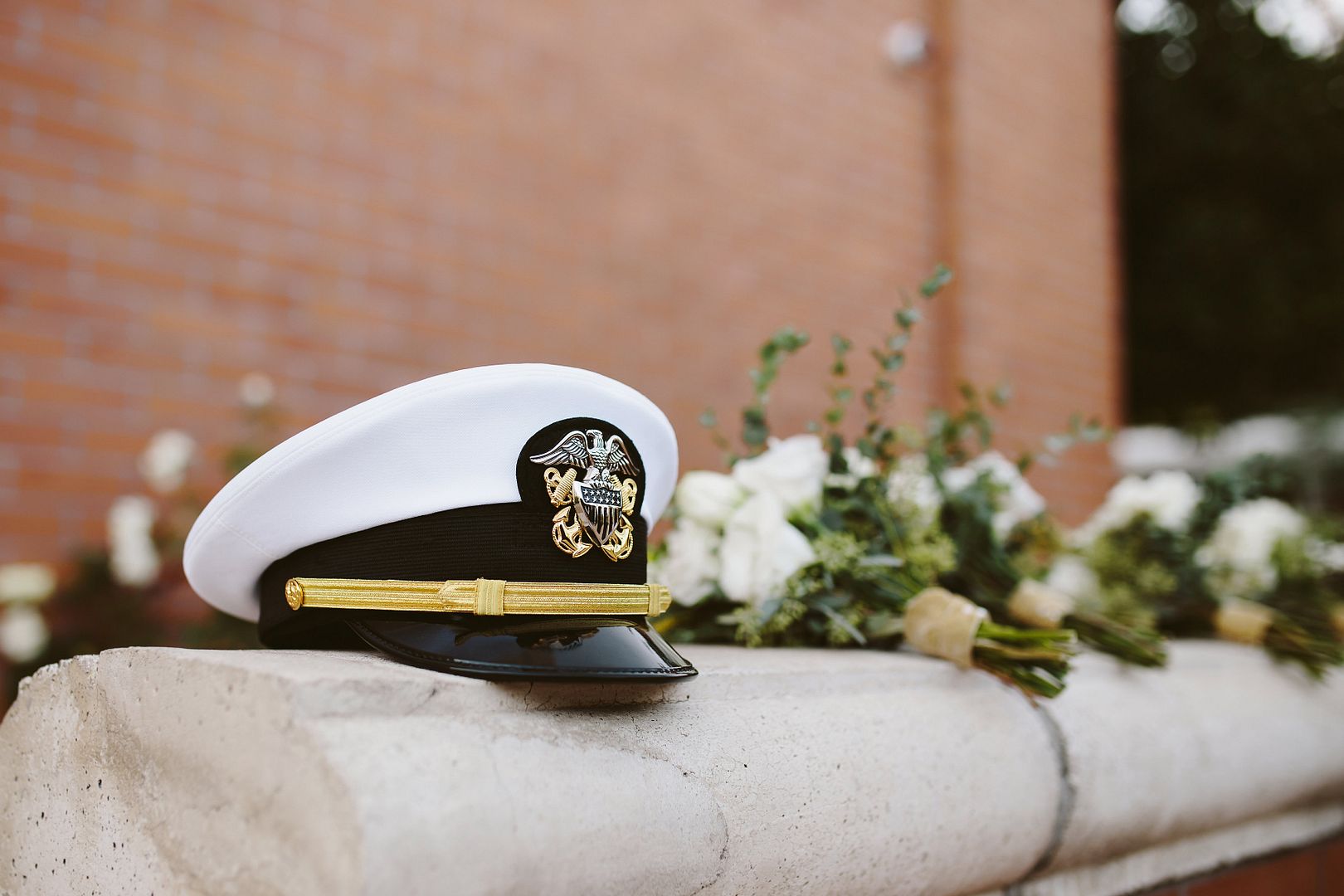 "...my bridesmaids wore their own choice of dress, all in shades of ivory while the groomsmen wore their own suits in navy."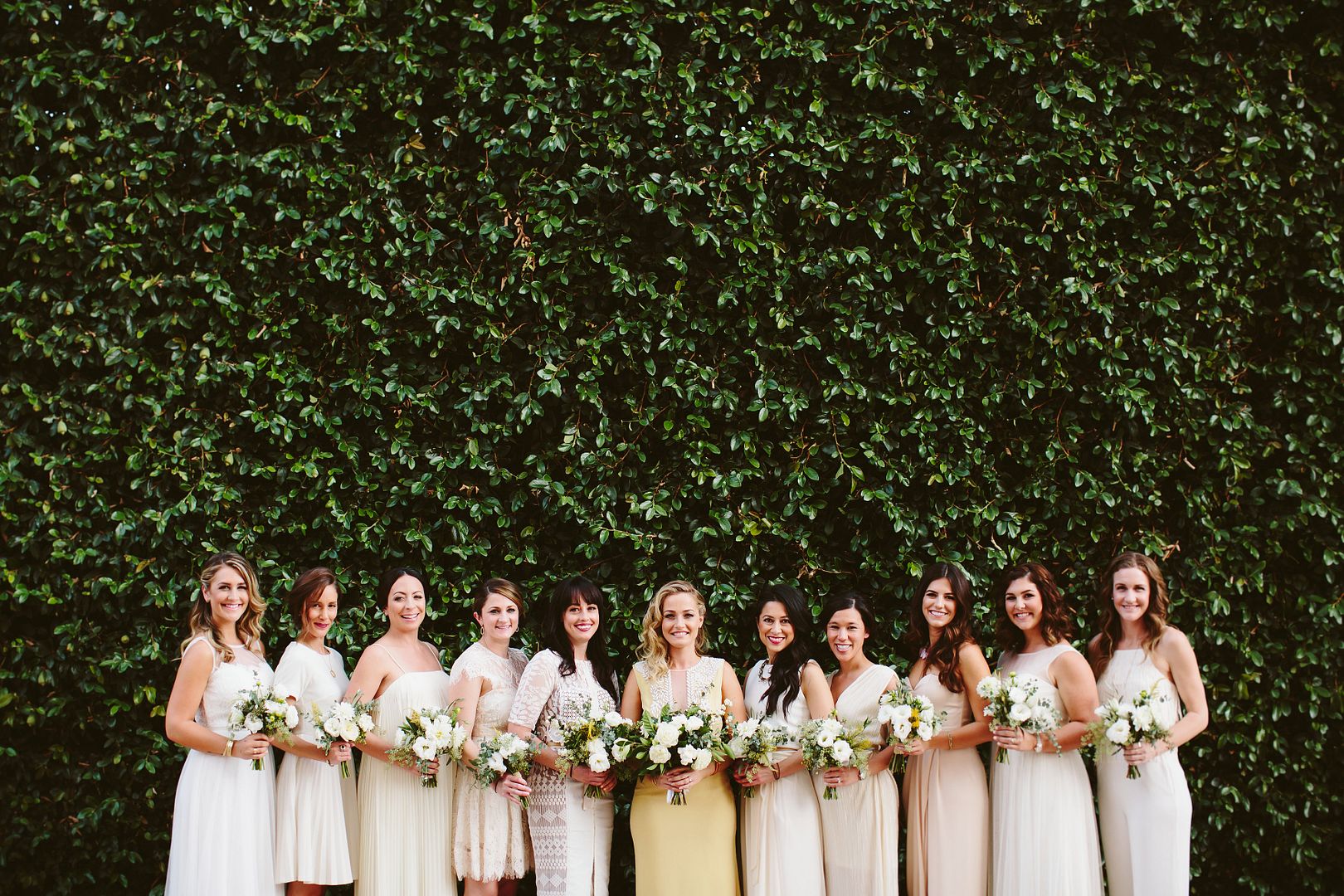 Candlelight added a warm ambiance that was absolutely so sweet and charming....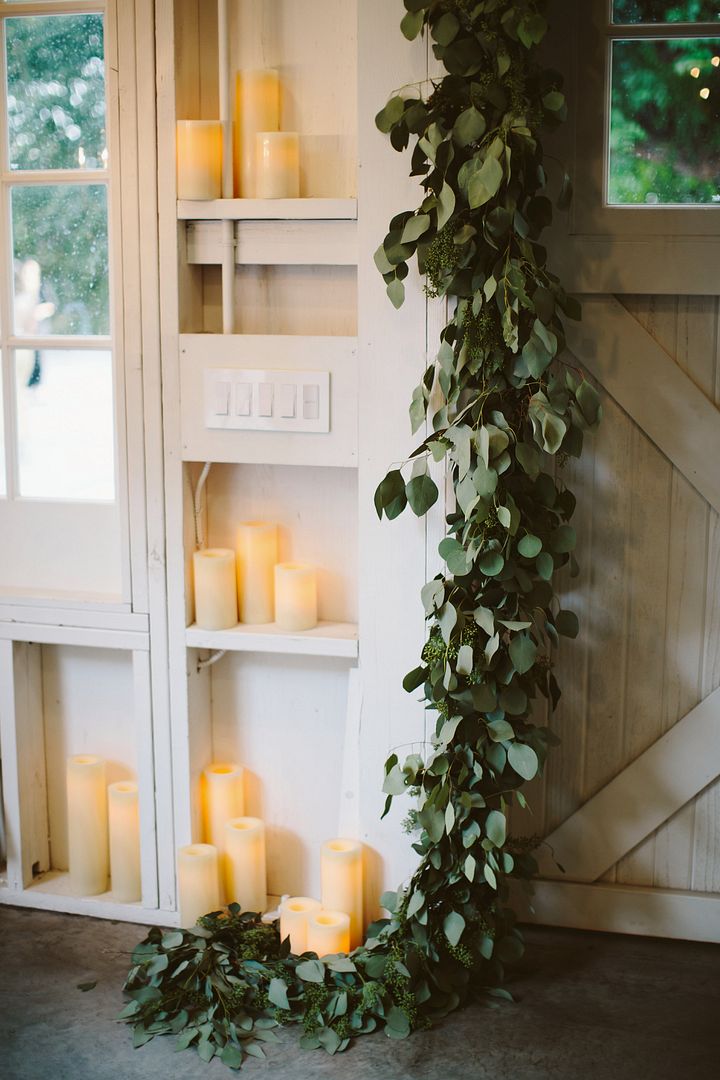 ...while gorgeous green garlands could be seen throughout.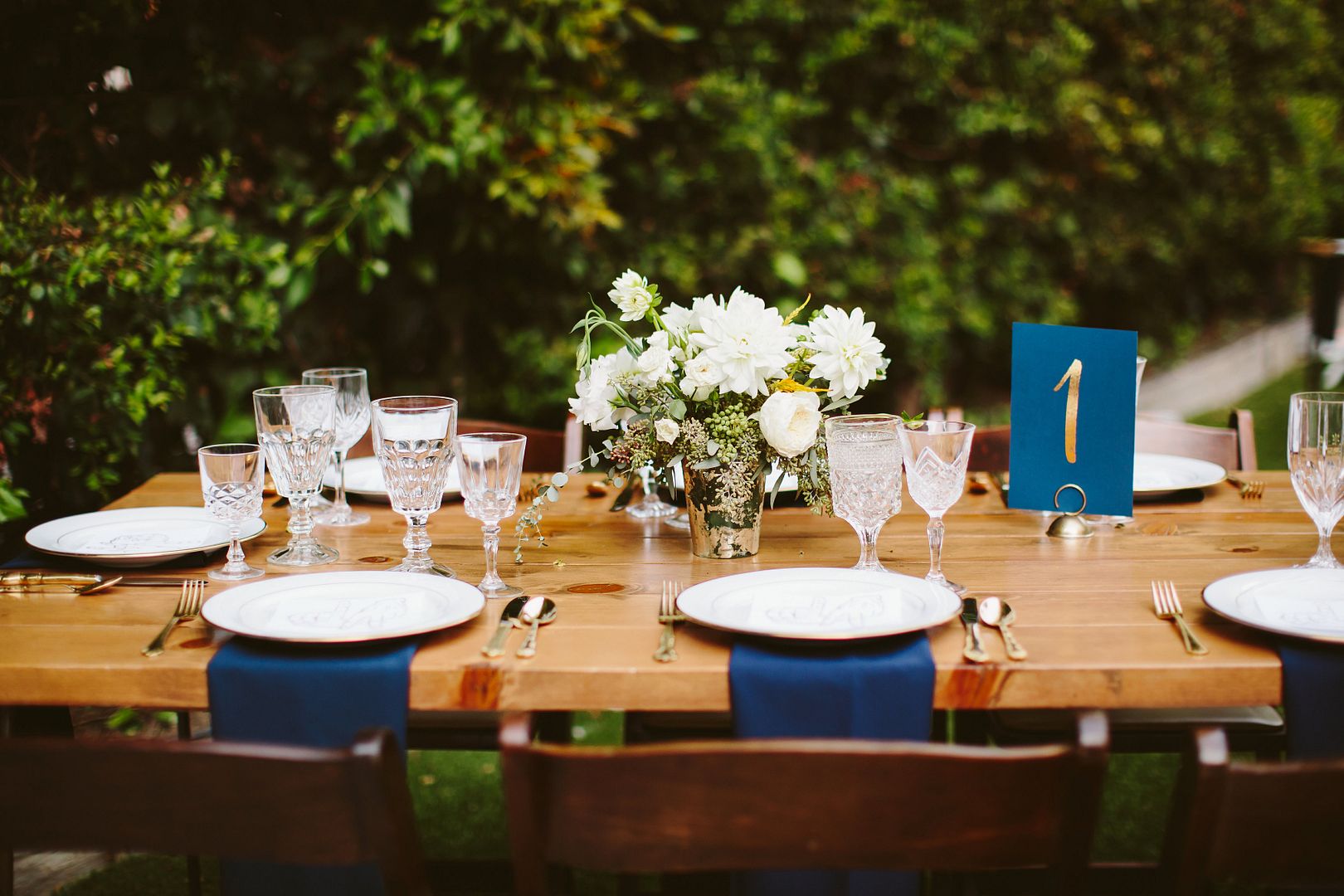 Navy blue accents could also be seen sprinkled throughout.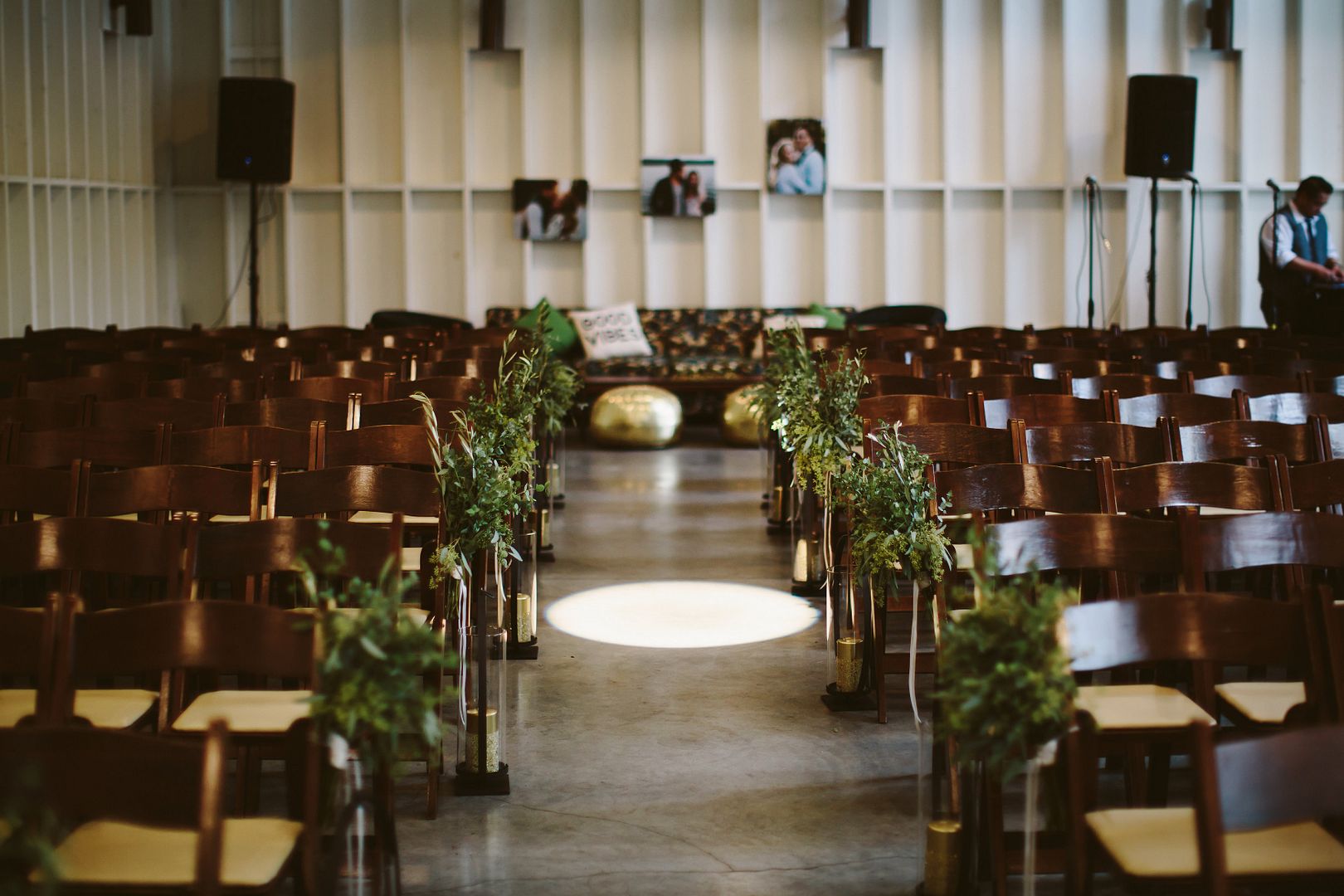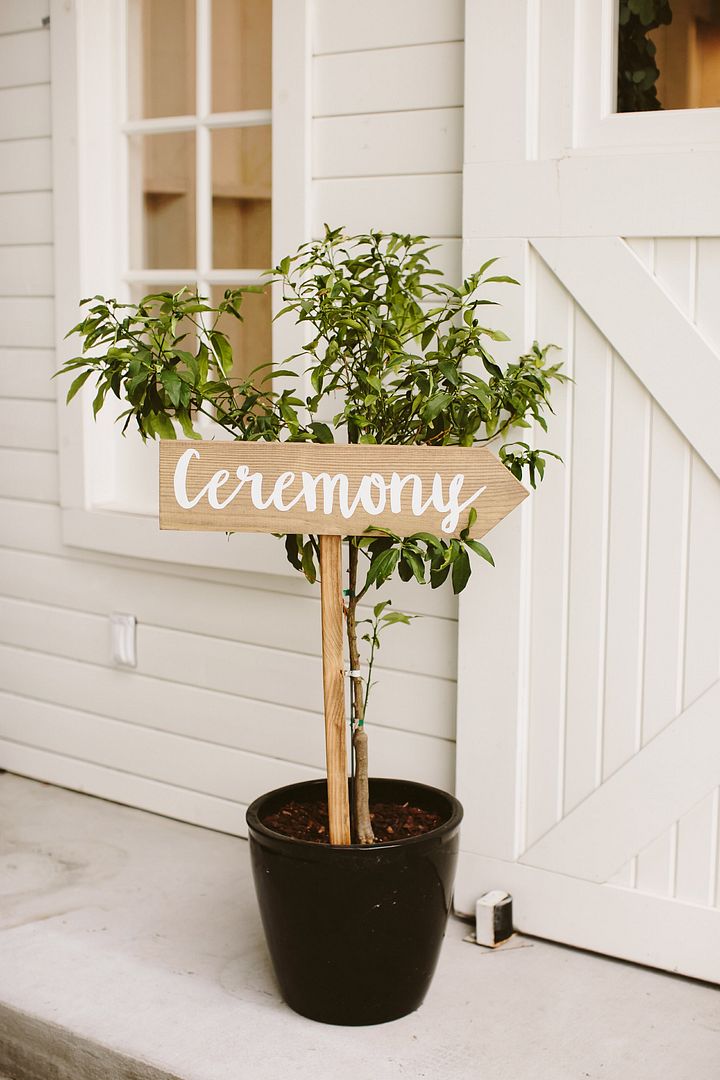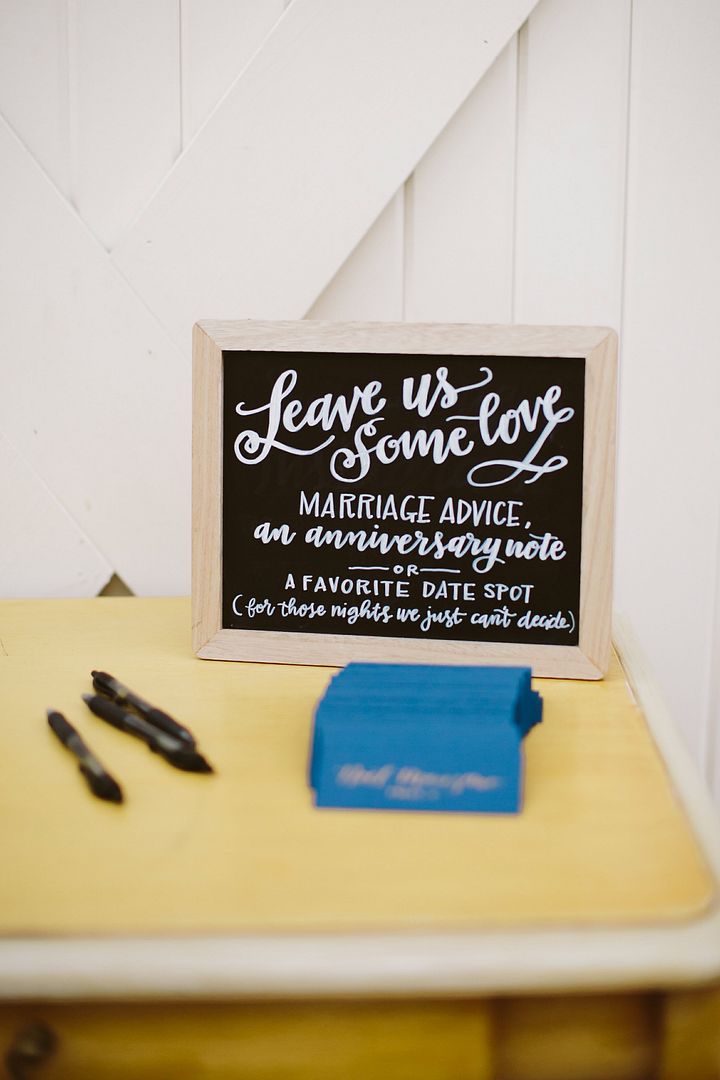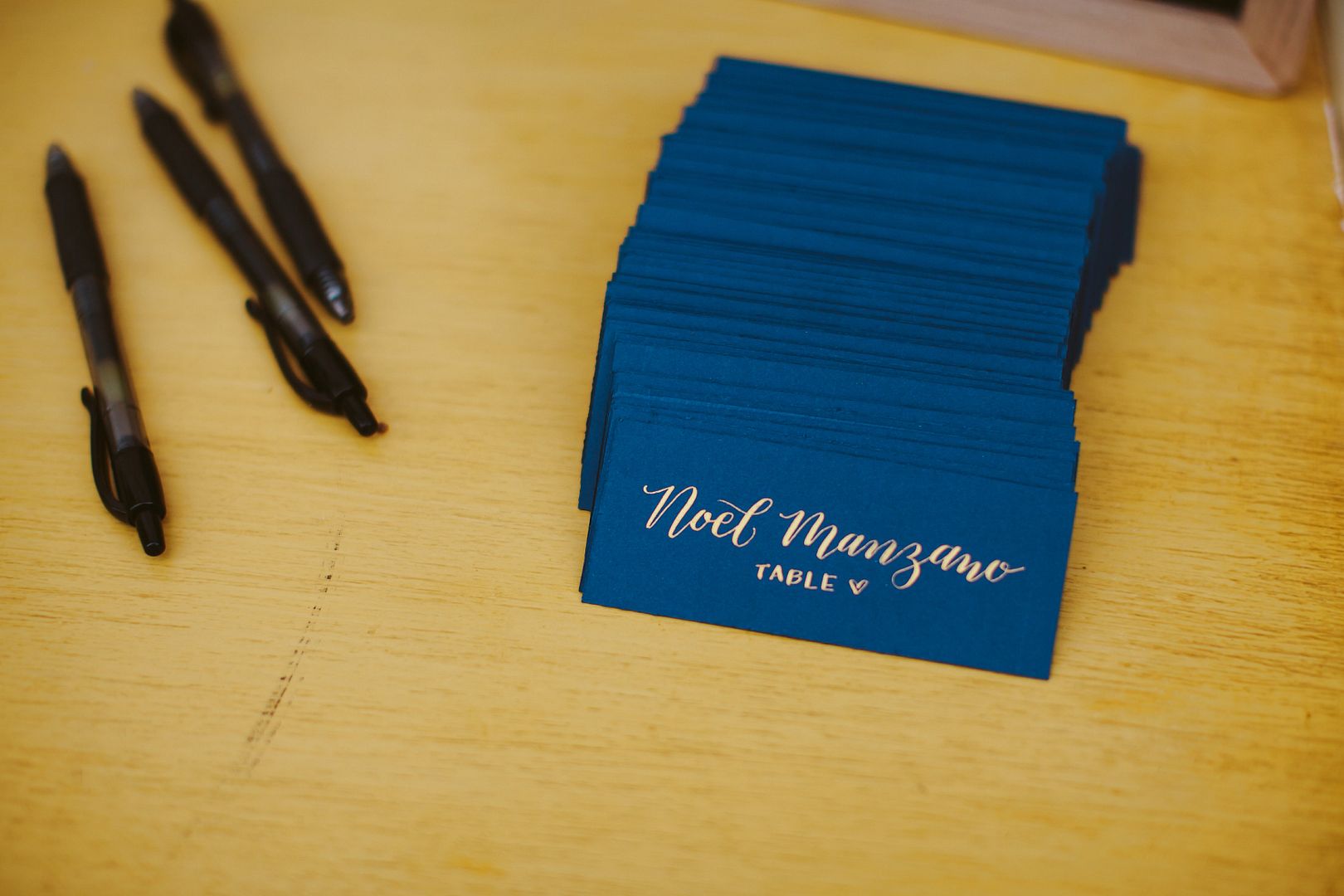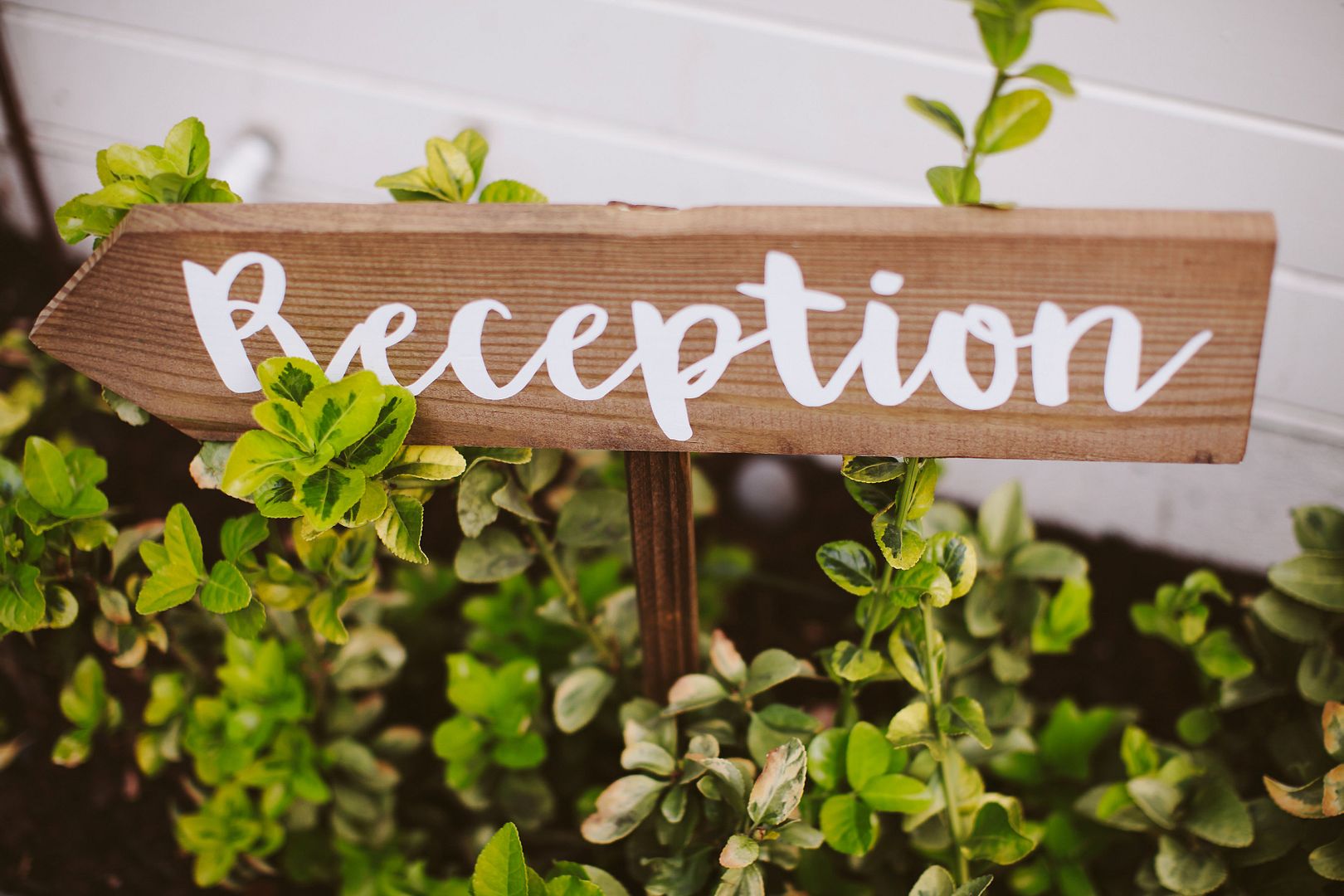 From the creative signage to the beautiful table decor....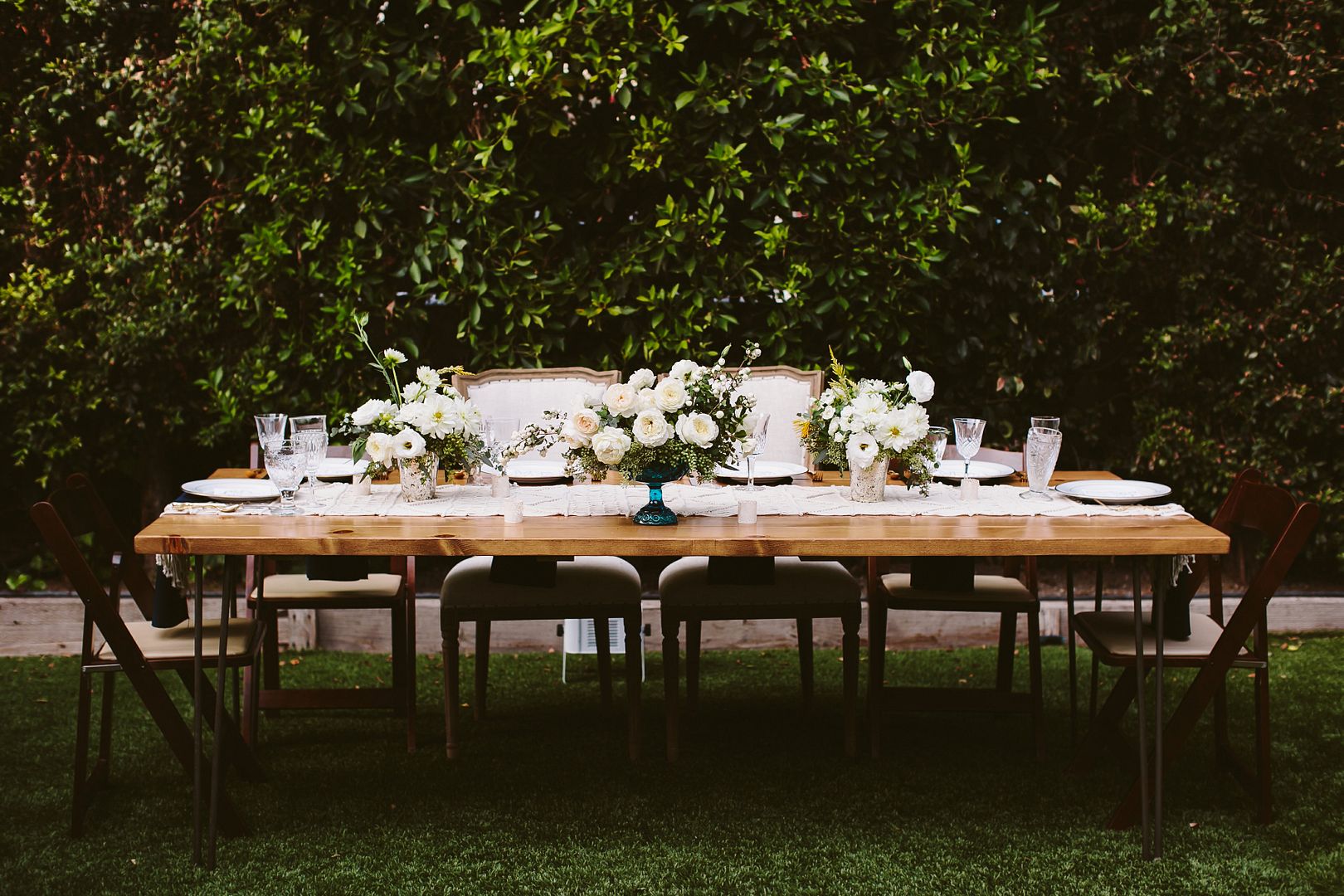 This is truly the stuff that wedding dreams are made of, m'dears!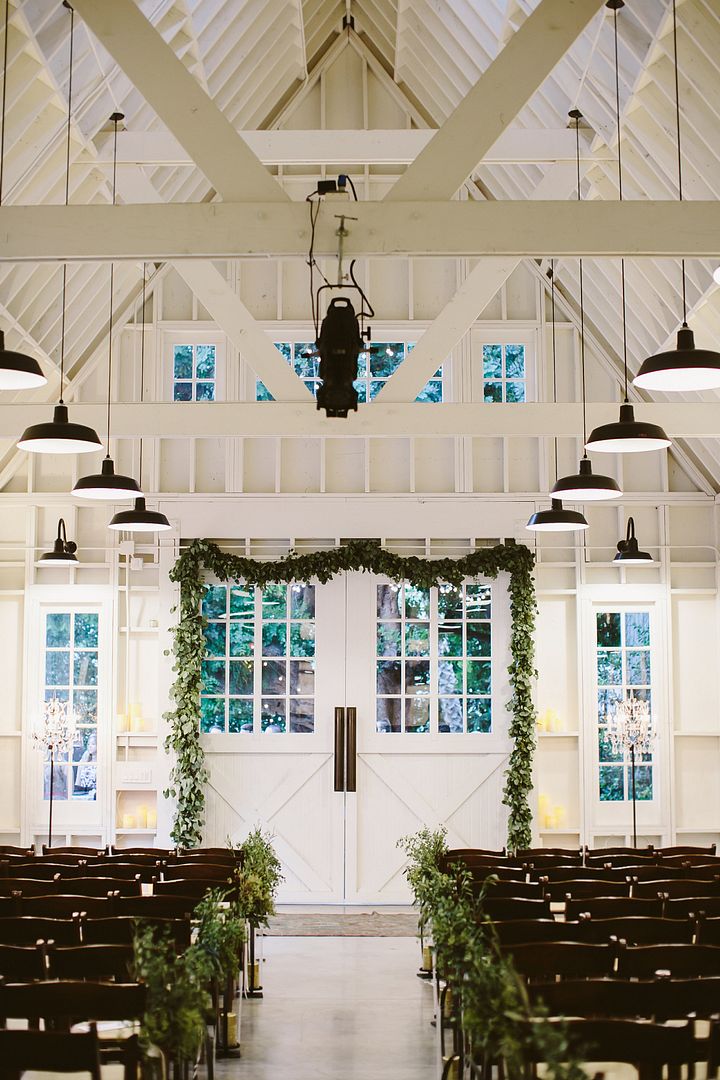 Wouldn't you agree? And the Lombardi House? Be still my heart.
I just love the white walls, the creative architecture, and the industrial lighting.
More from the bride, "After a beautiful ceremony performed by one of our dear friends, and handwritten vows shared from each of us..."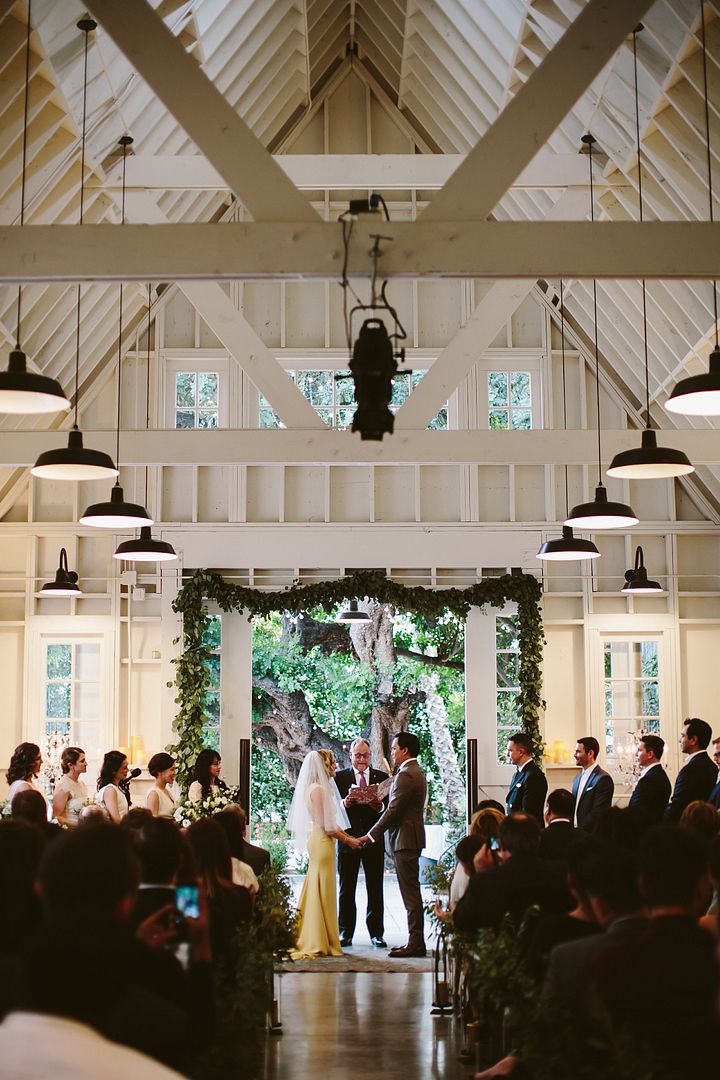 "...(I had 7 pages, he had 1 notecard), we walked back down the aisle to a live gospel choir singing Temper Trap's 'Love Lost'...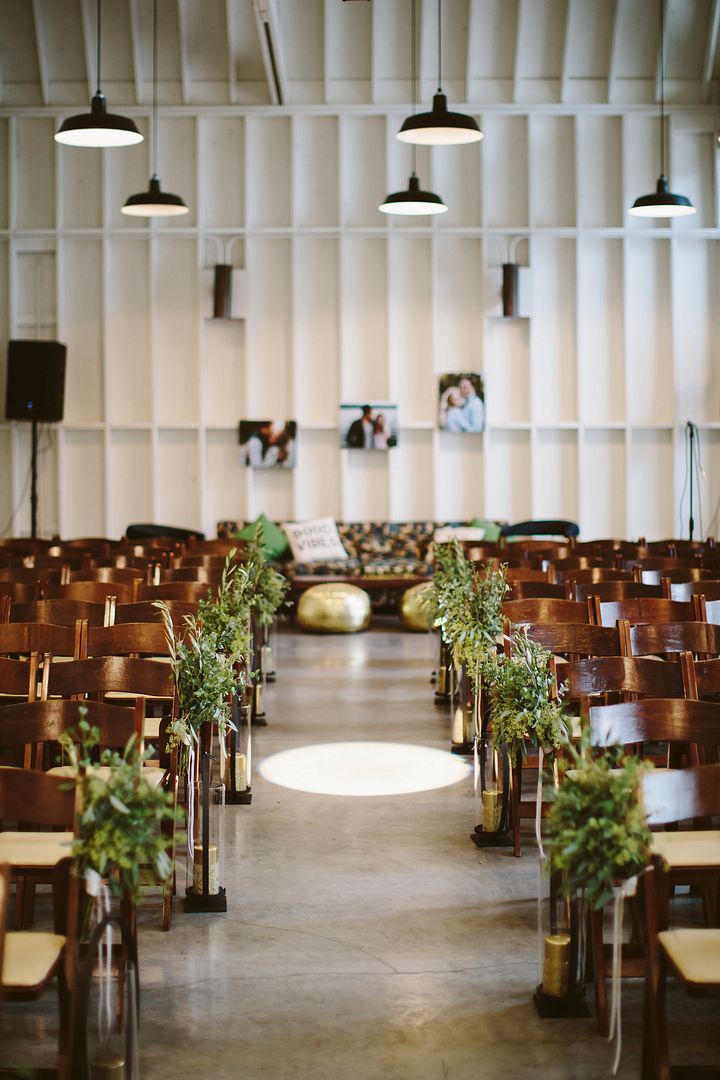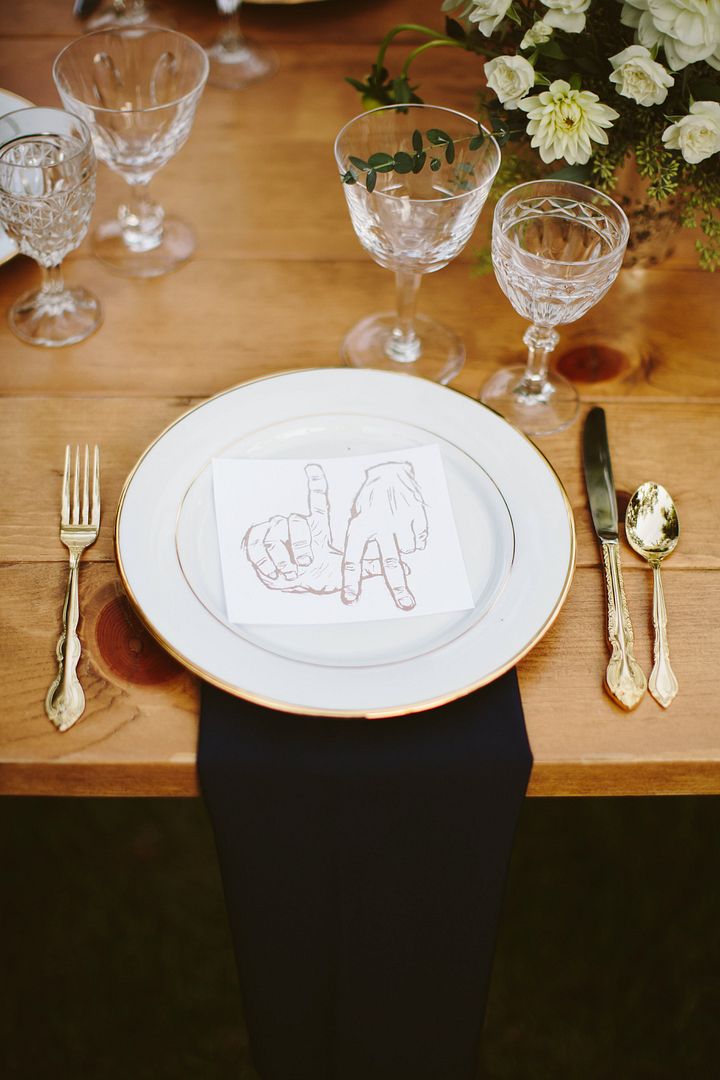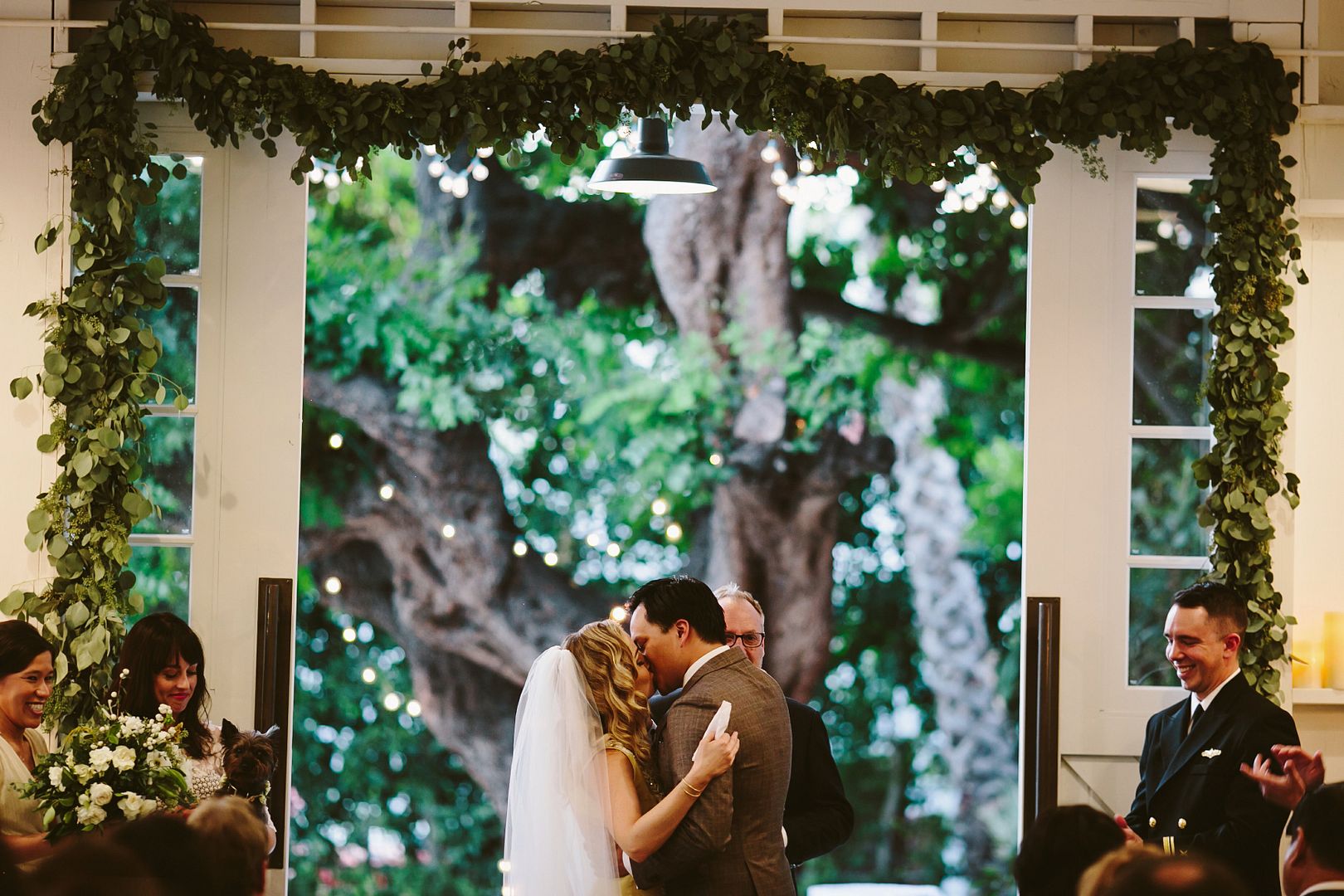 The reception was held outdoors on the lawn with white string lights everywhere.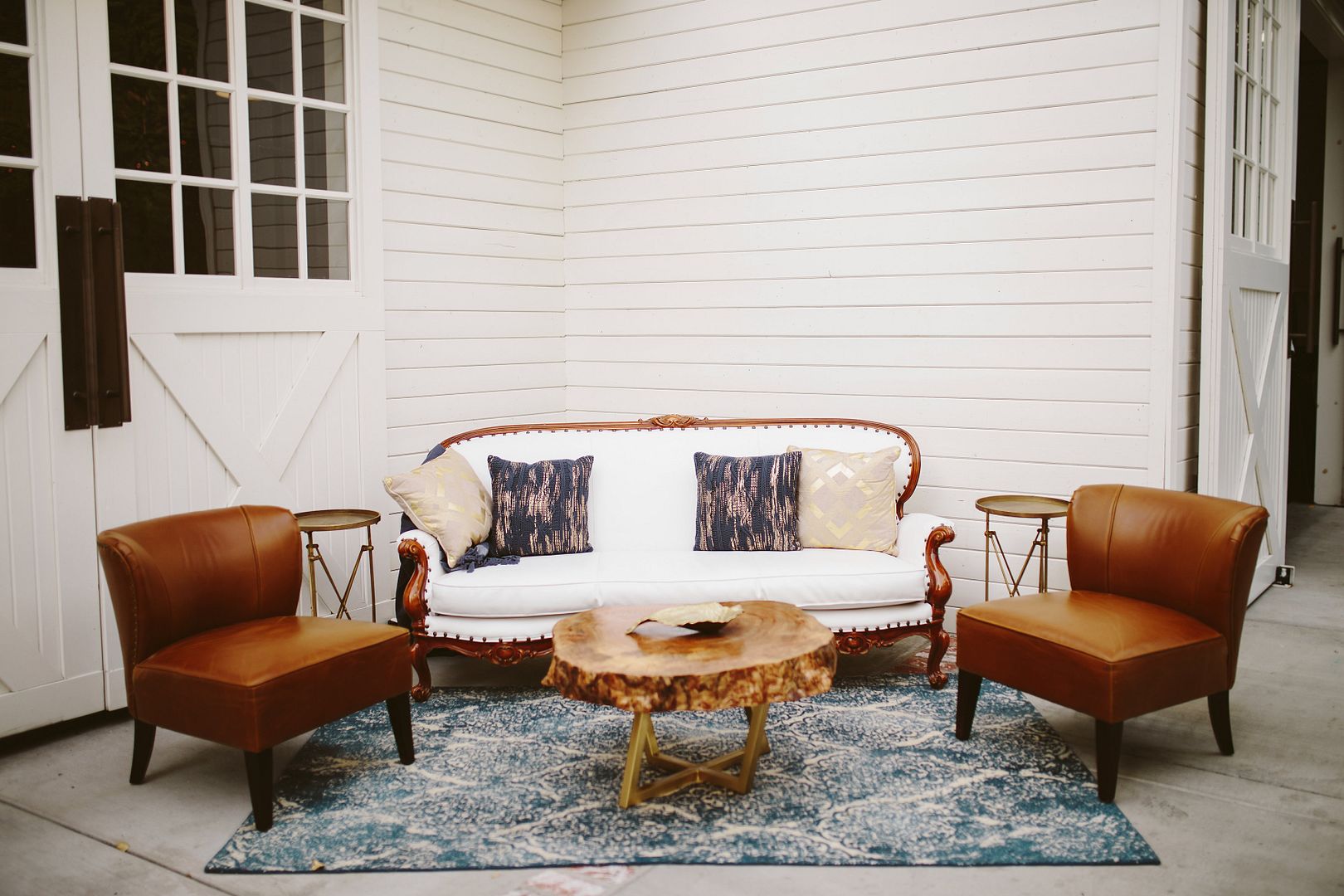 The wooden tables were set with white, gold and navy with stunning bouquets of white flowers on each.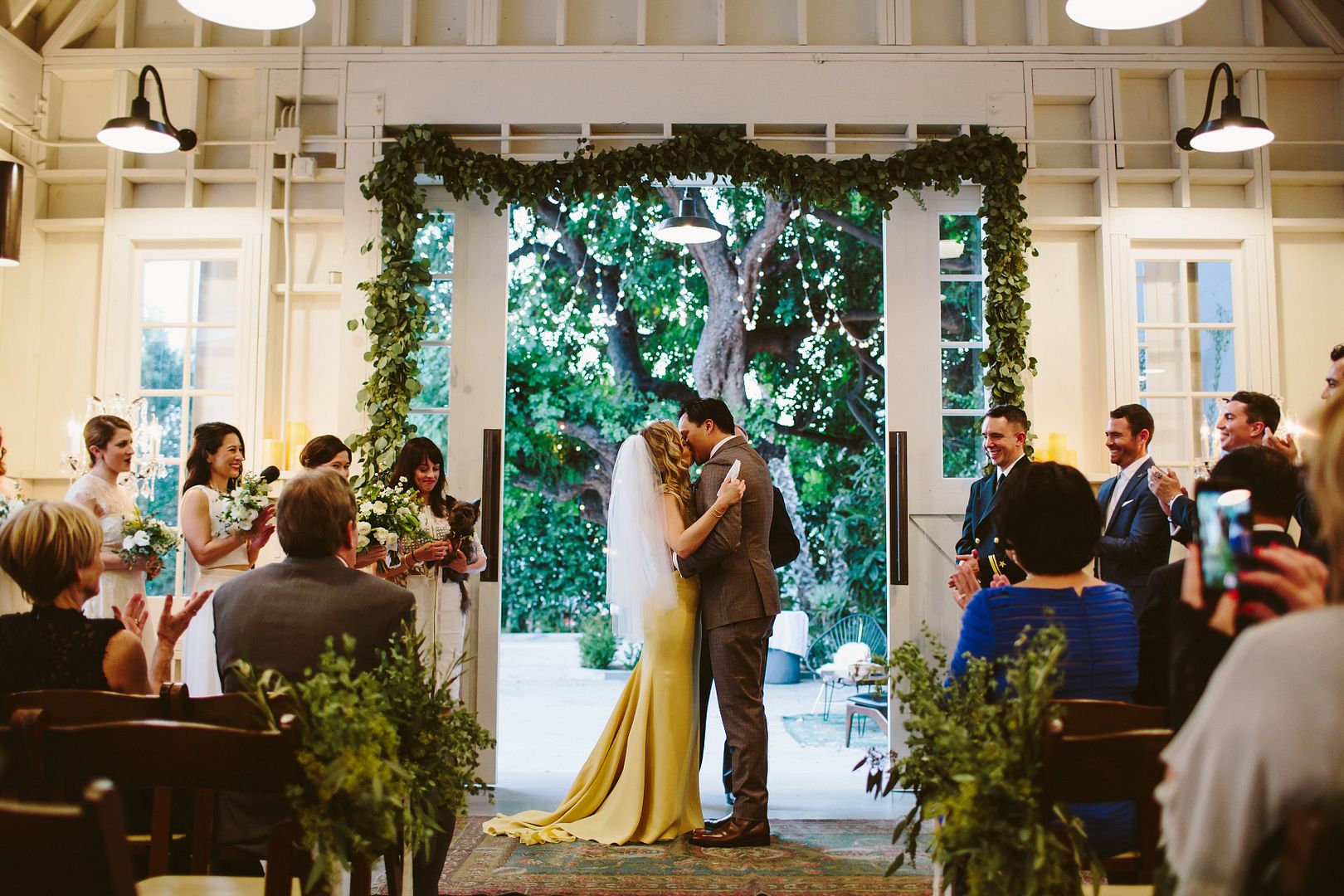 More from the bride, "Each place setting had a hand drawn picture of two hands spelling out L.A., to represent our pride and love for the city that is our home."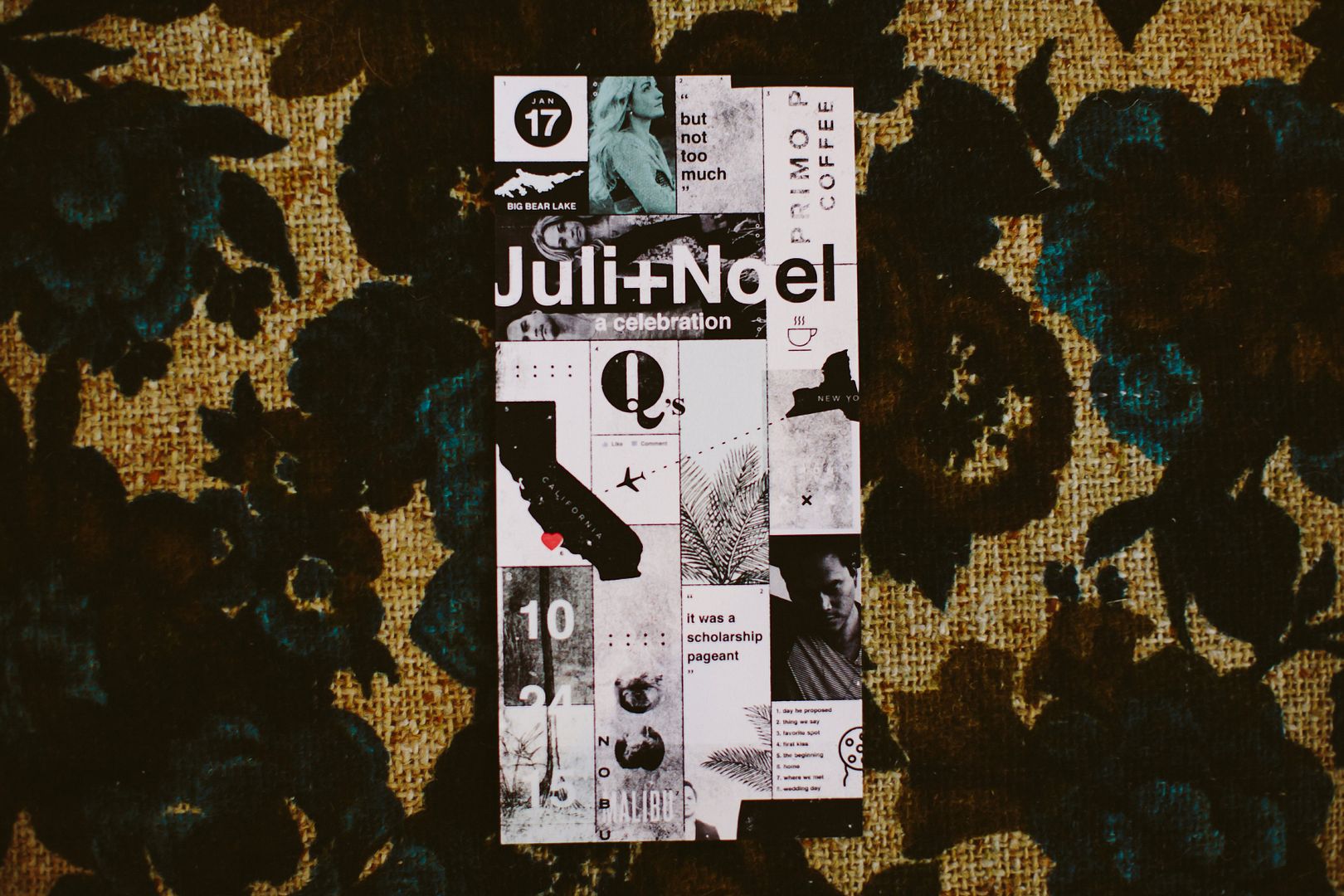 "...Each guests escort card had a favorite memory we shared with them, as a way to let them know how grateful we were to have them spend our day with us."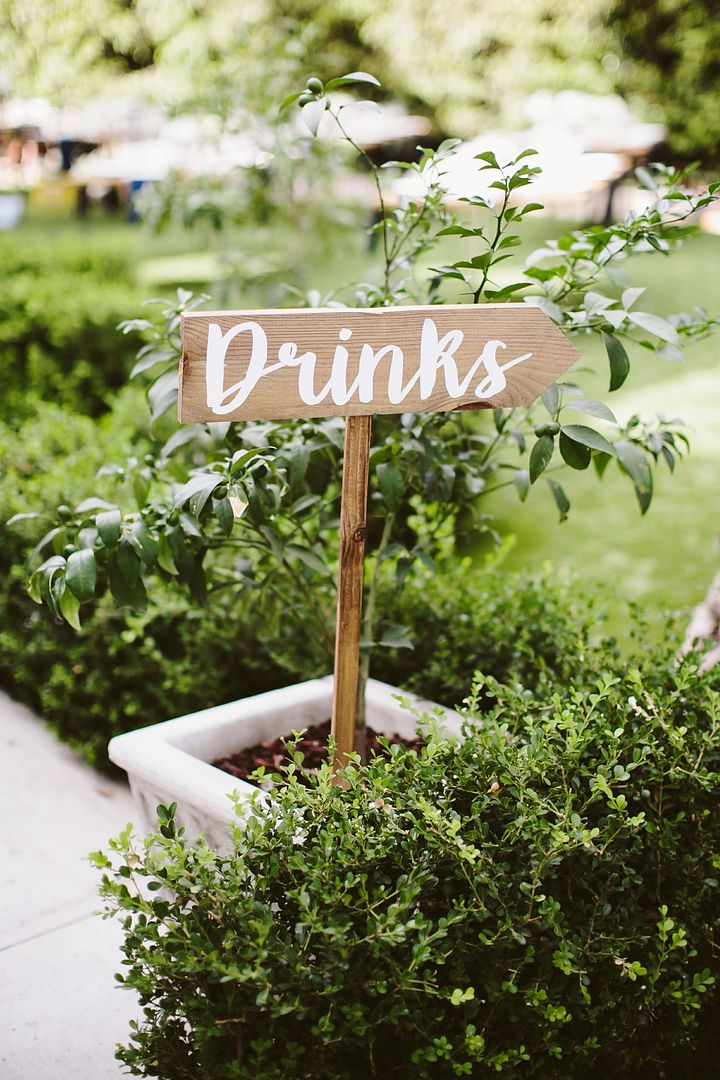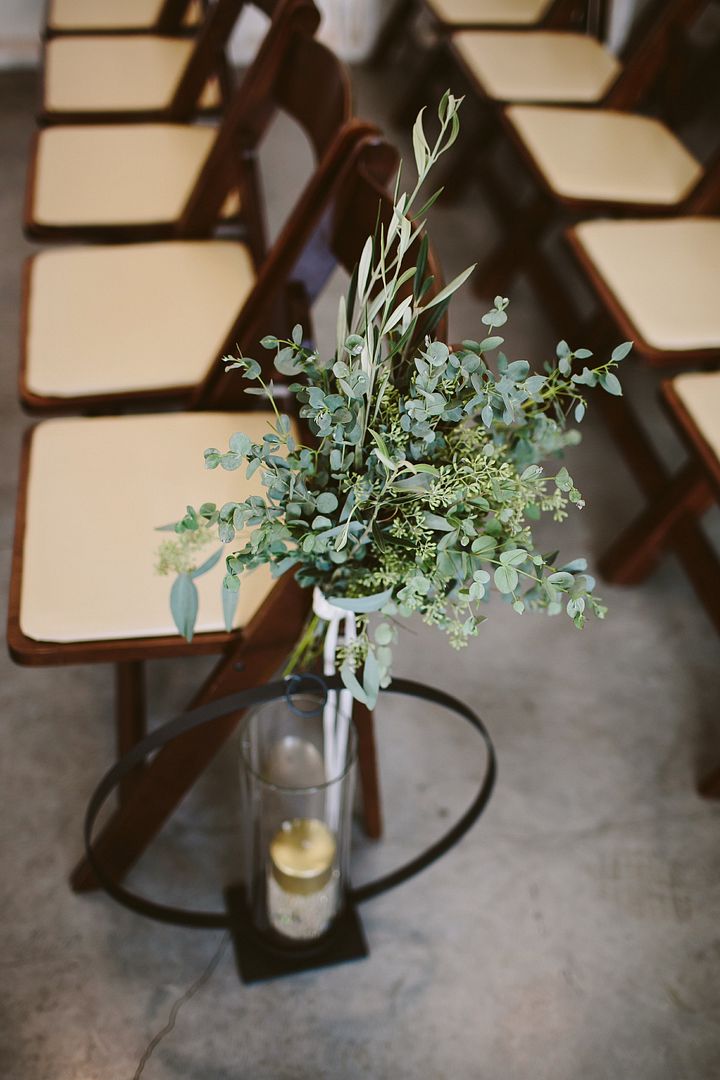 "After the ceremony the barn was converted to the dance floor where we danced the night away with our family and friends!"
"Around the property our stylist, and vintage furniture vendor, created little vignettes with stunning vintage couches and chairs..."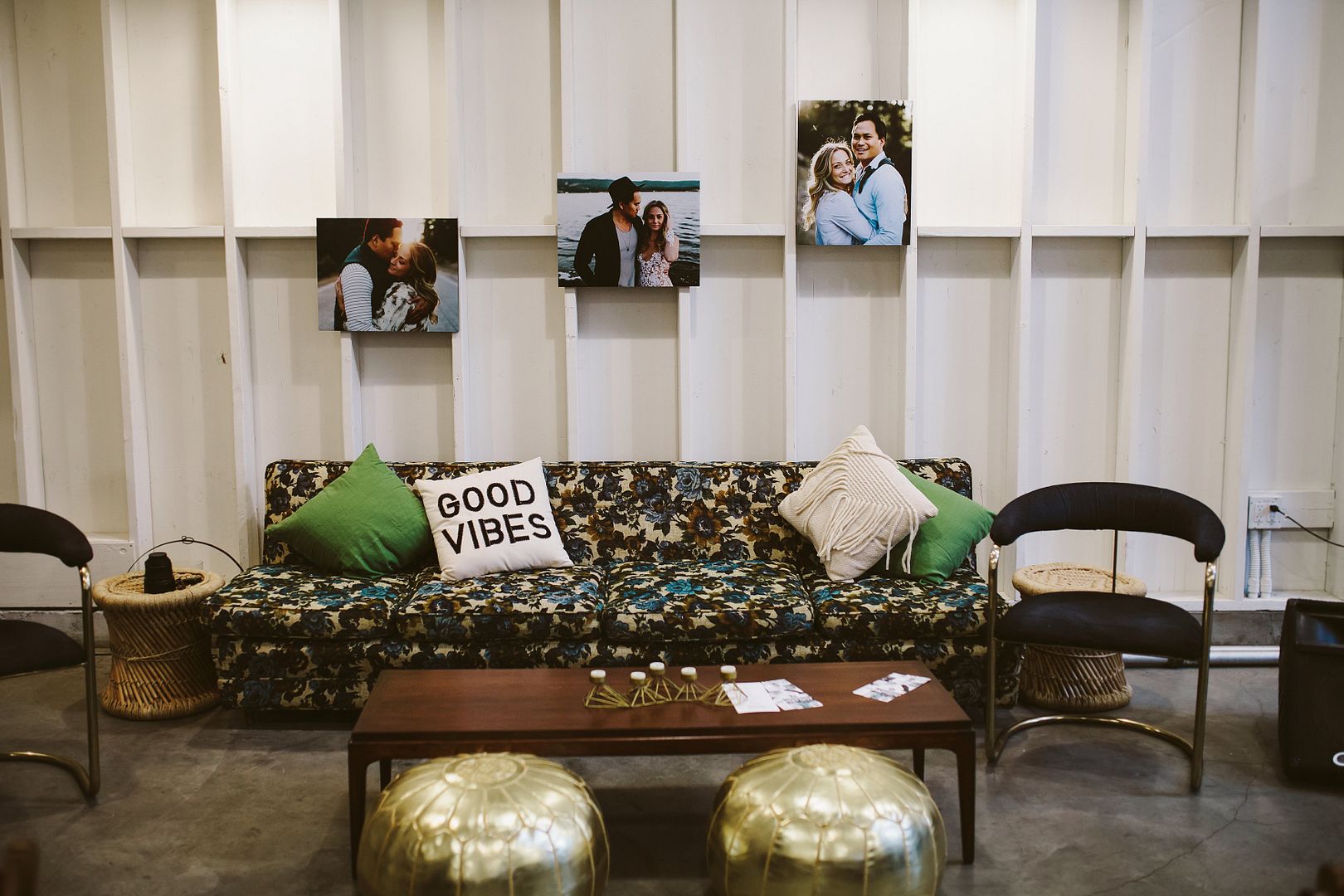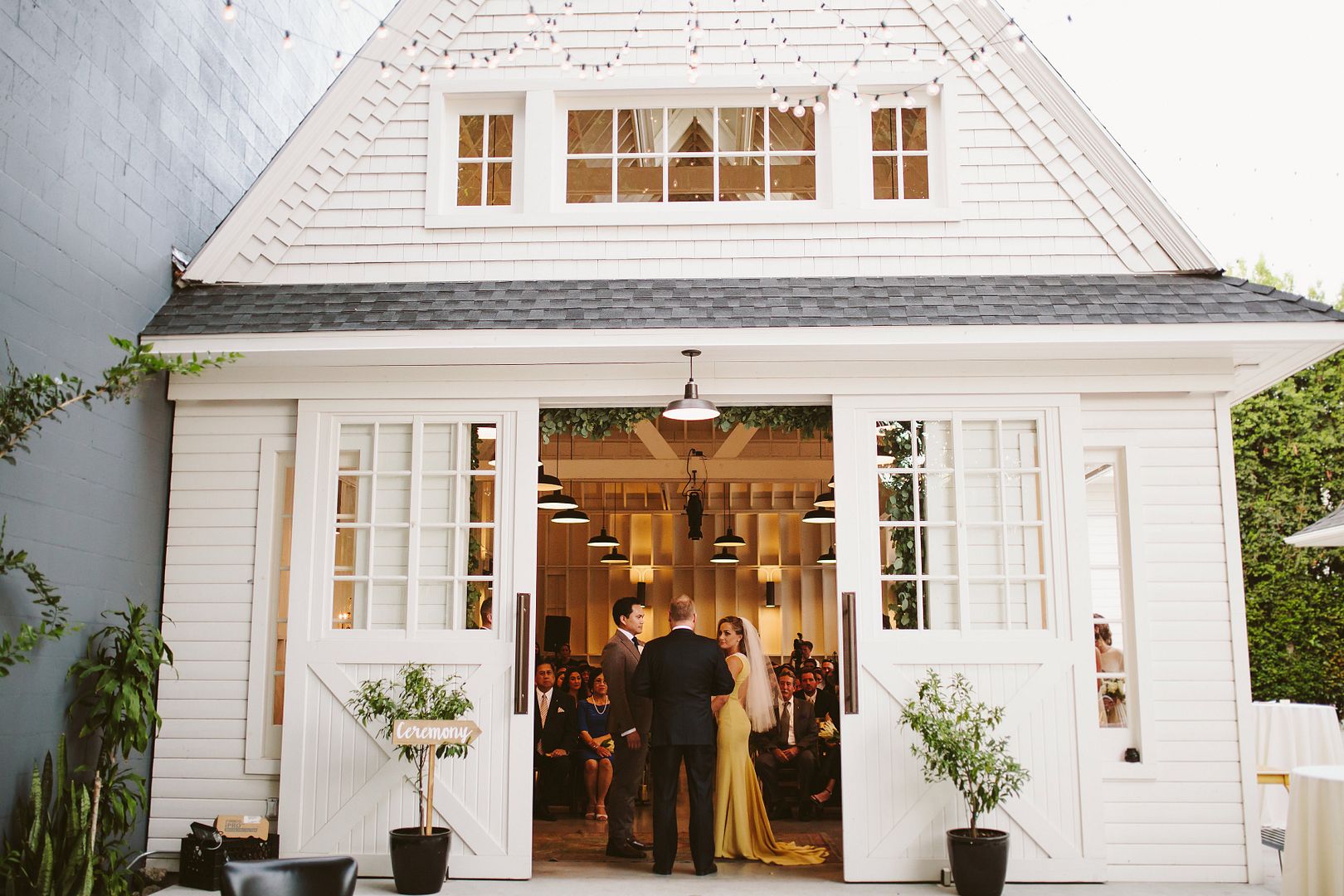 "... to create moments where guests could sit, chat, laugh and share intimate moments as they rested their feet for more dancing." Seriously, how charming is this venue space?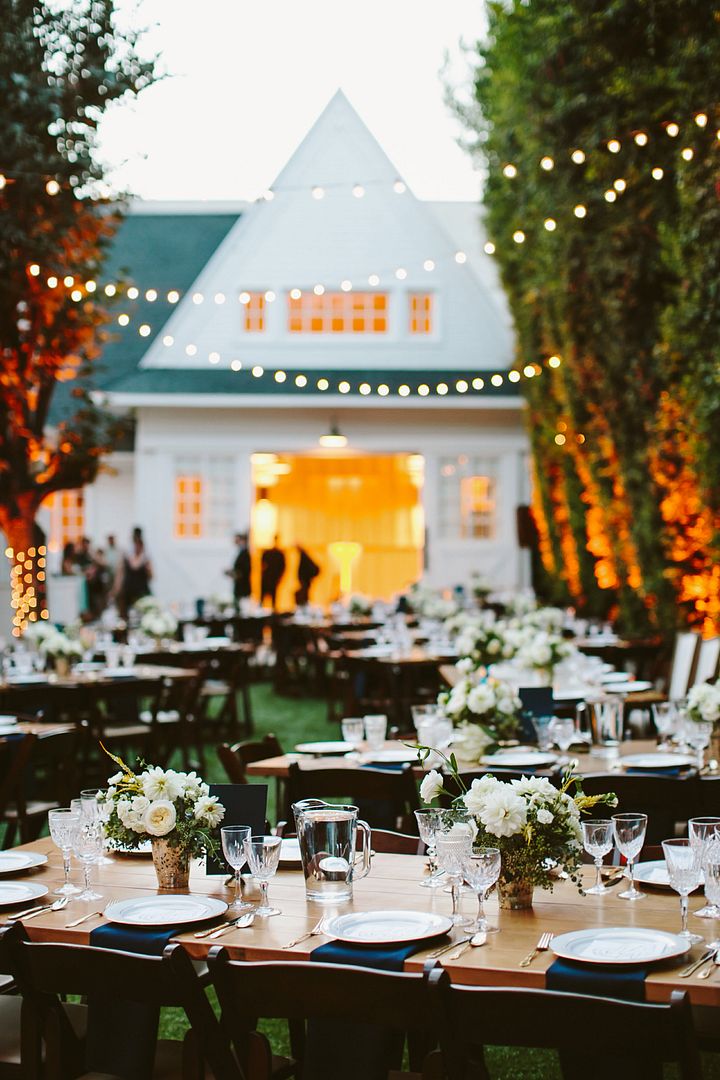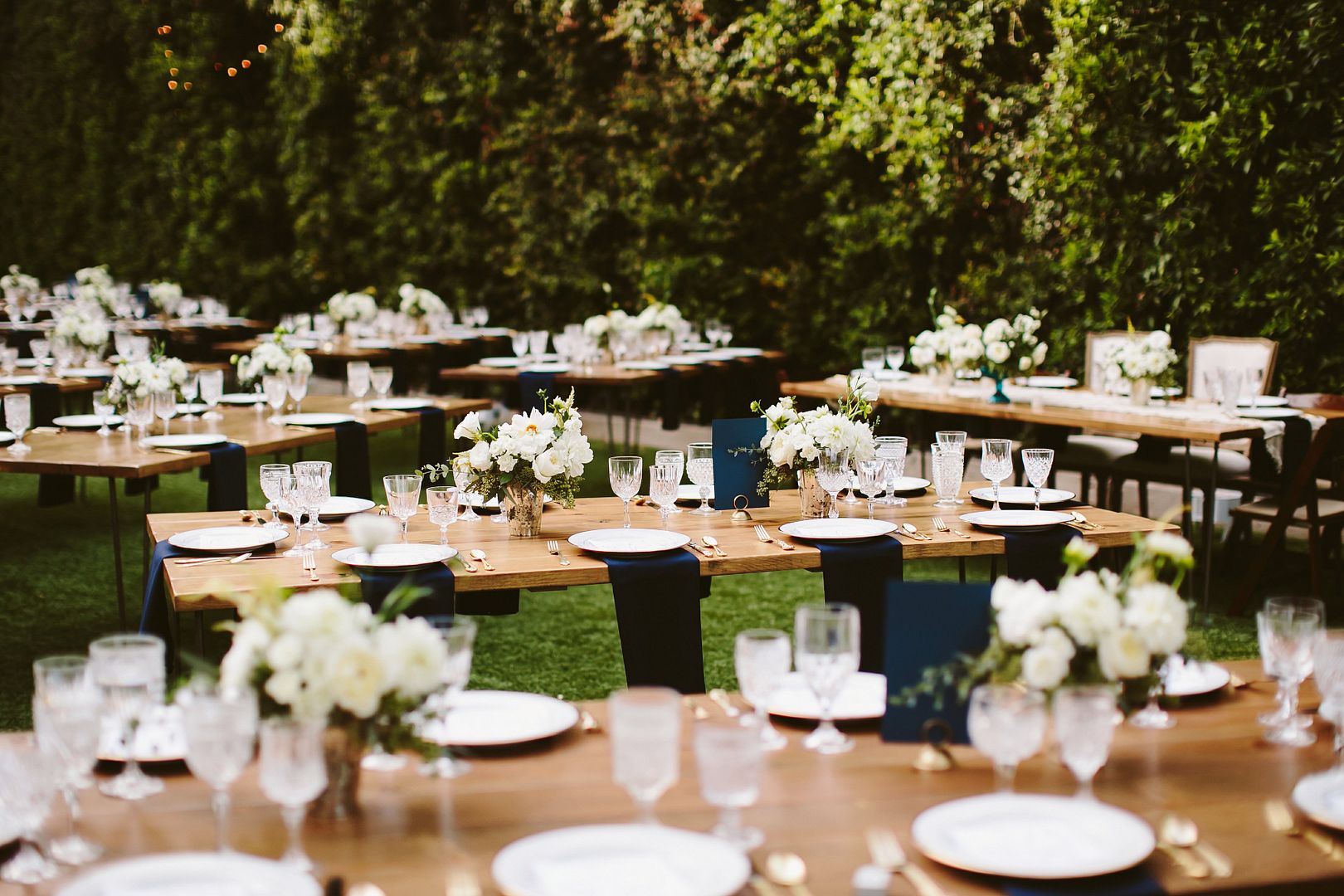 Whoa! I'm seriously in wedding venue heaven over here, you guys!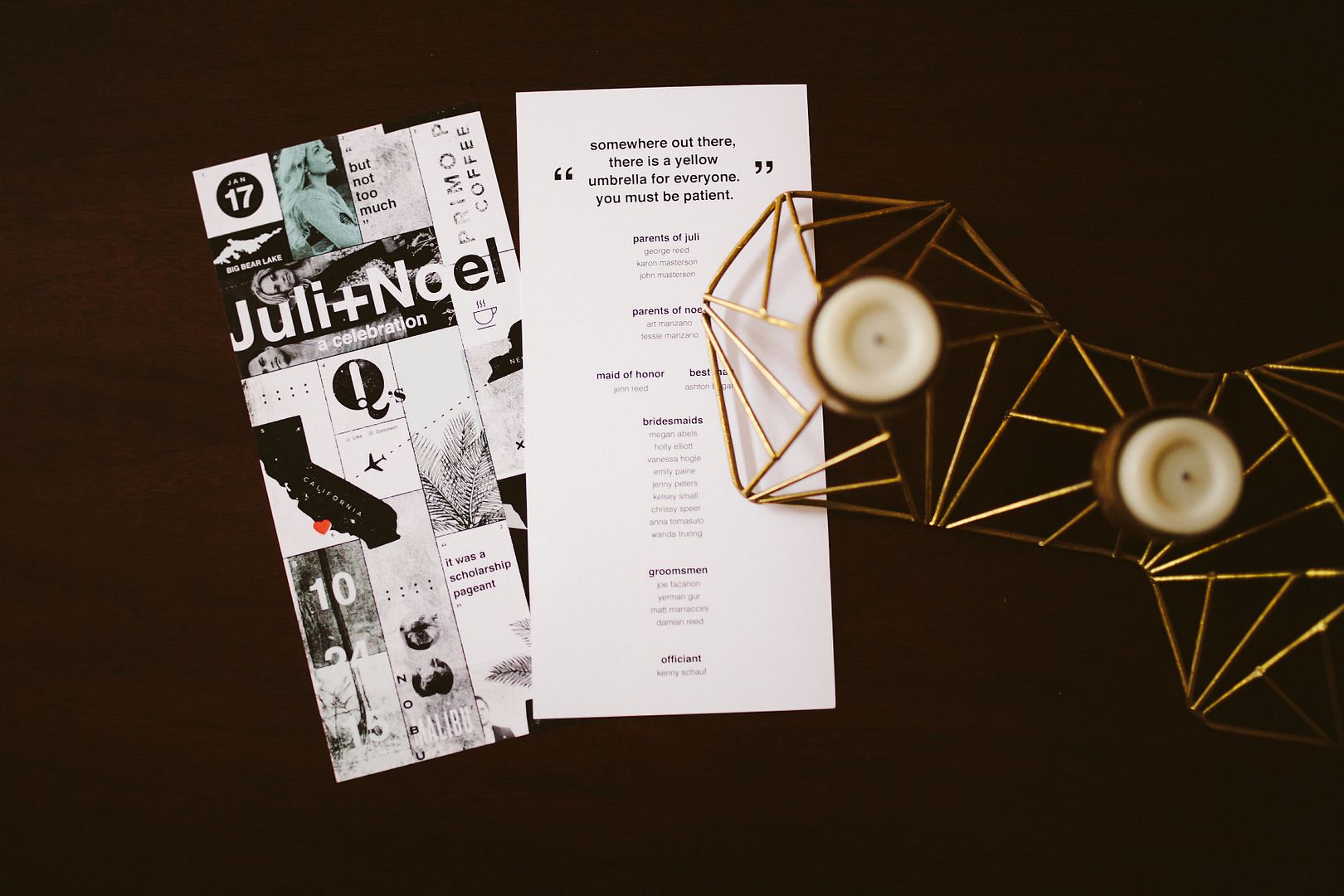 As the sun began to set, a warm glow radiated throughout the reception space...
From the twinkle lights to the uplighting by Uplights LA...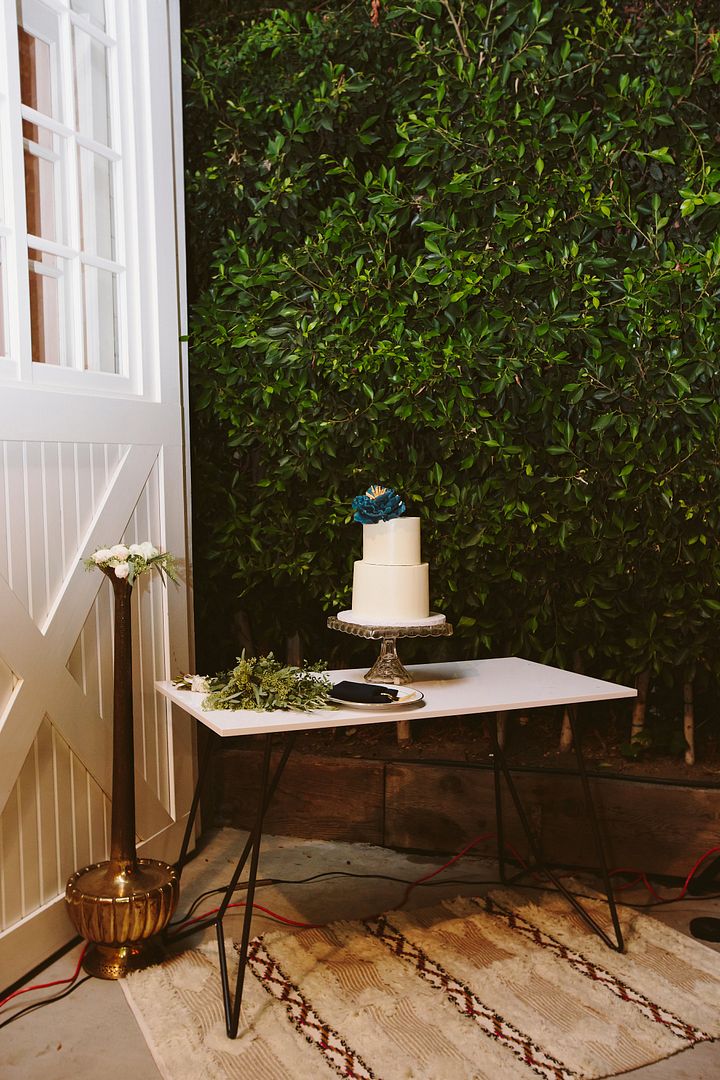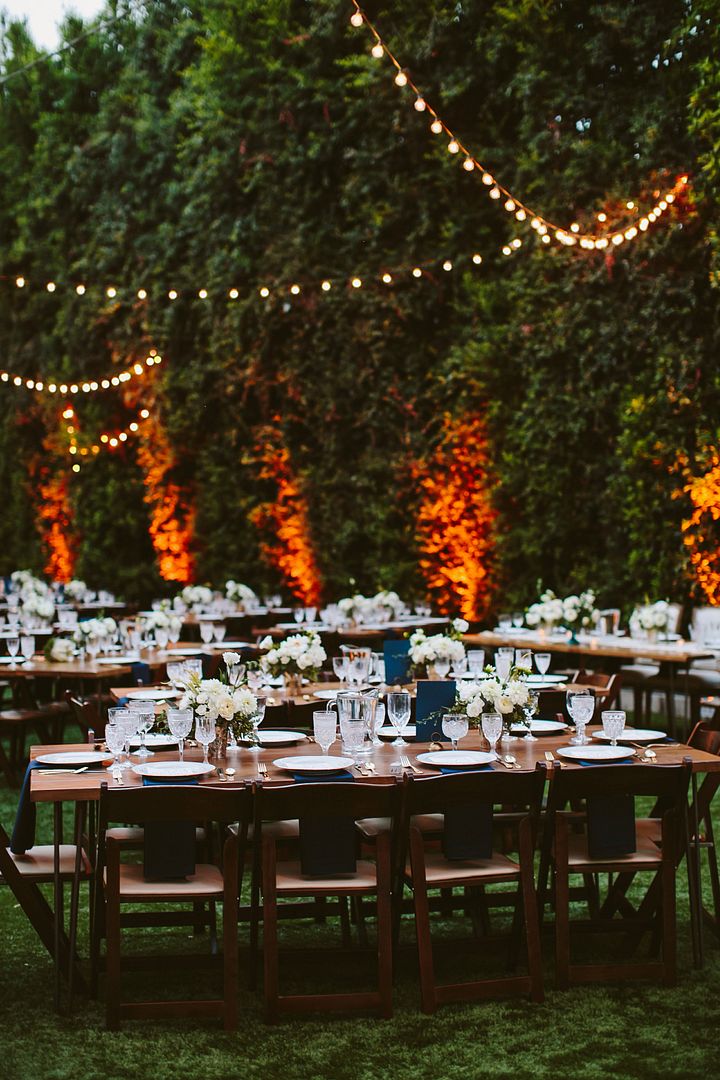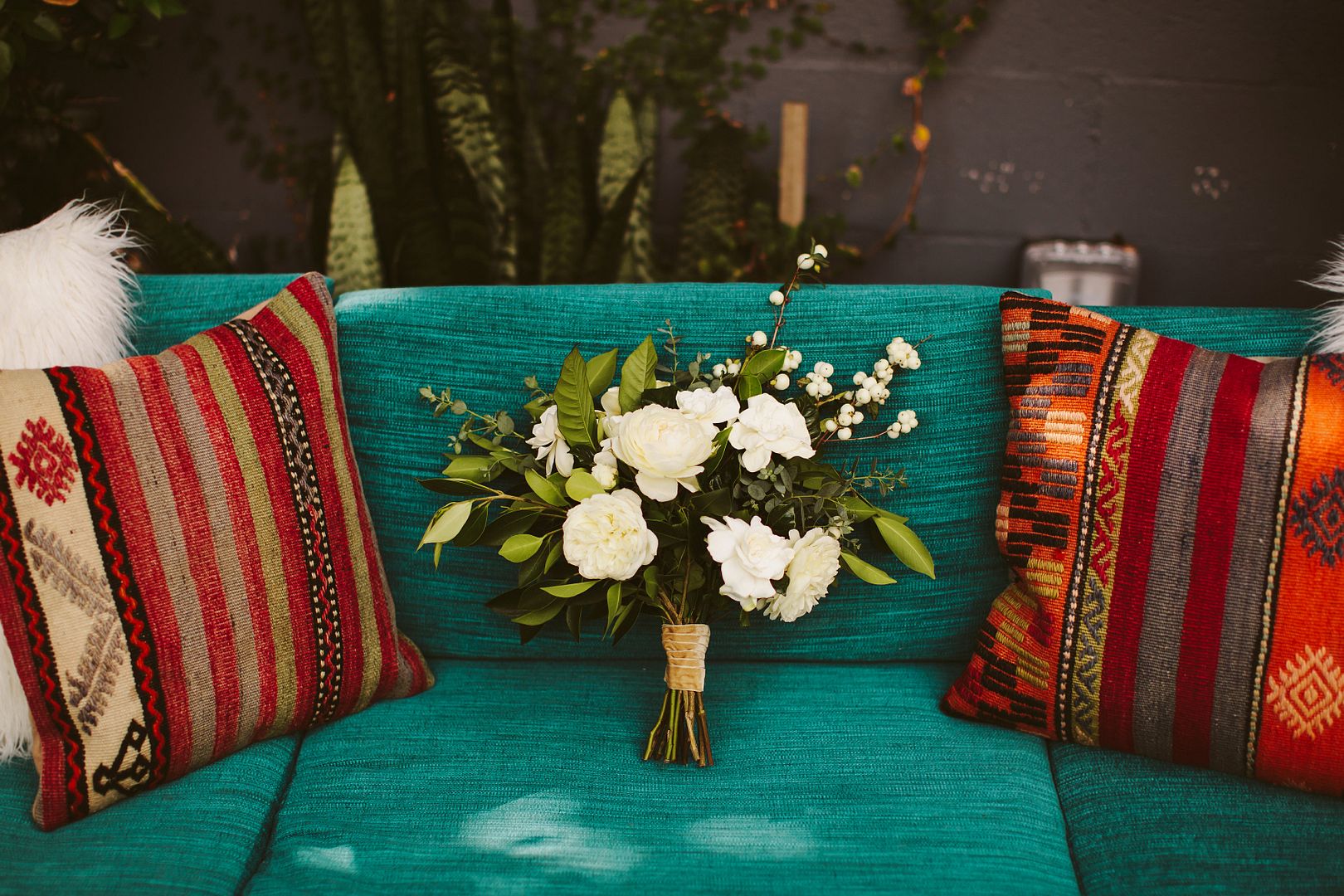 ....It all came together to create the most beautiful ambiance.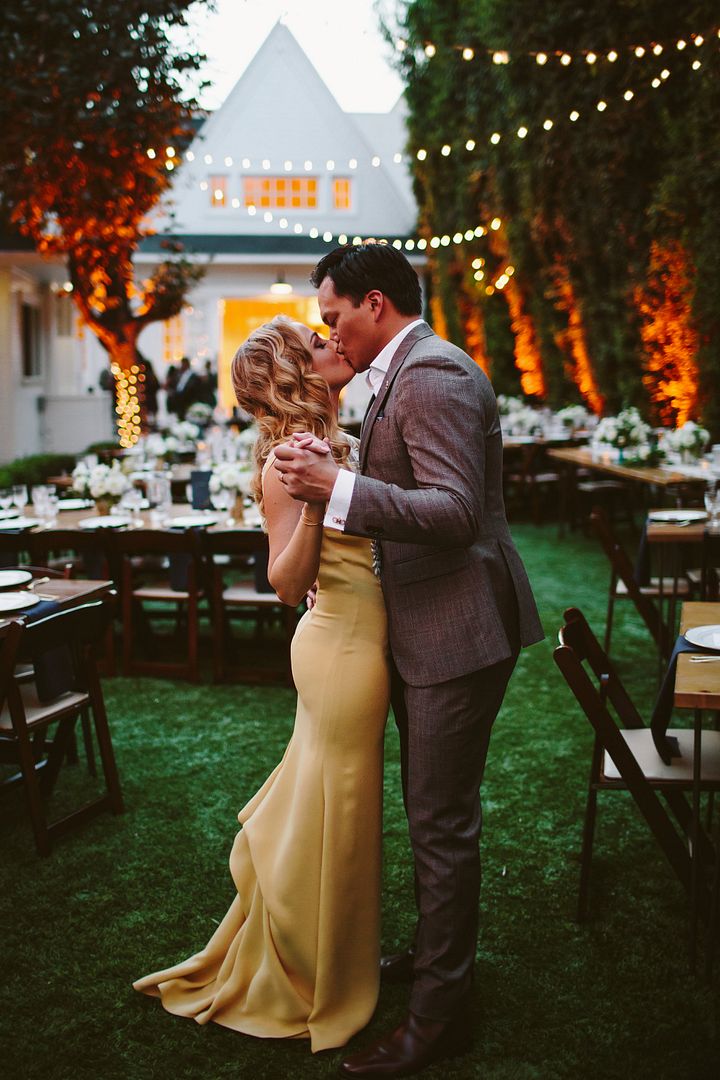 And can we just pause for a second and talk about how amazing this yellow gown is?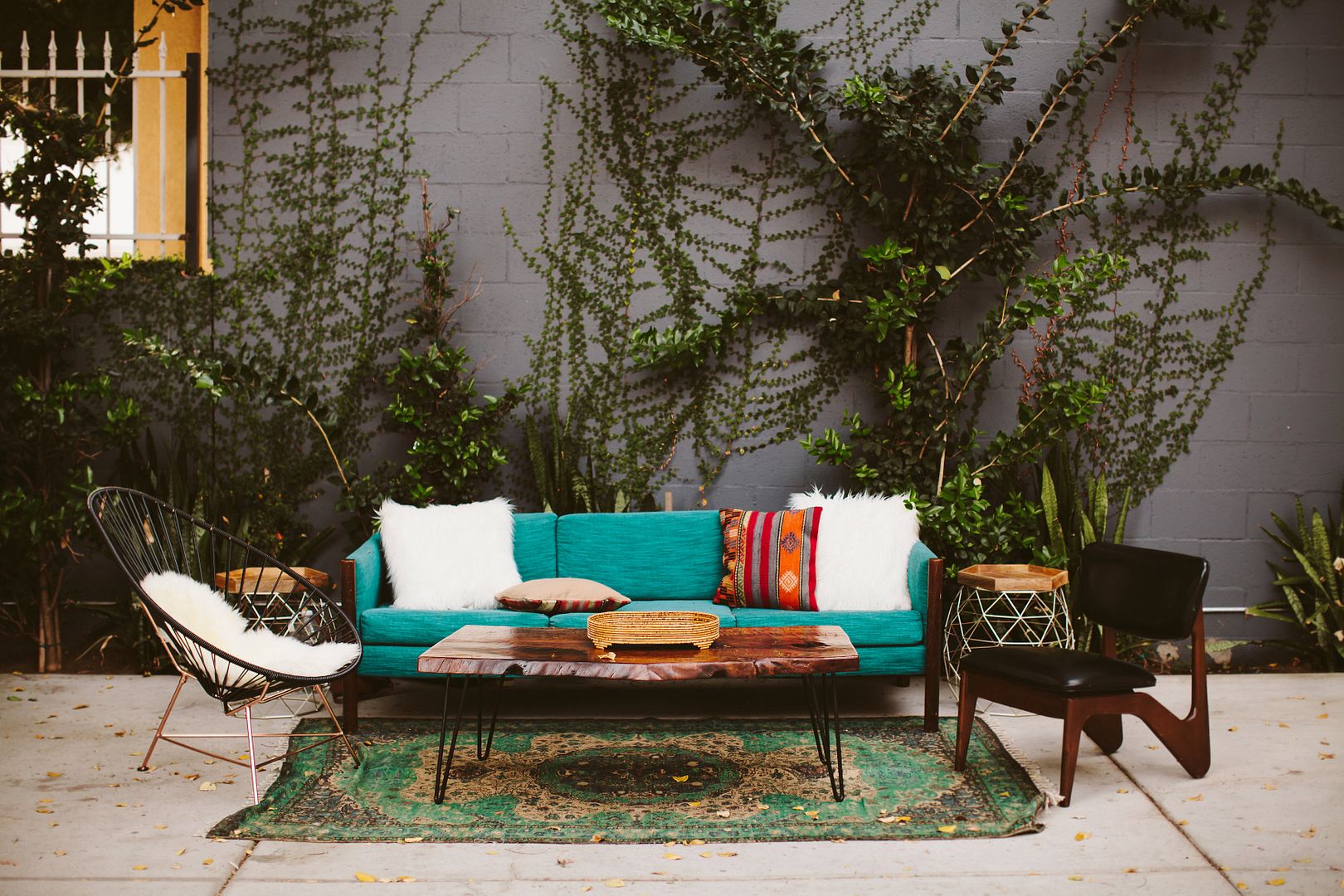 Boho-inspired touches could be seen throughout and what's not to love about these little seating areas that were created with the help of Circa Vintage Rentals?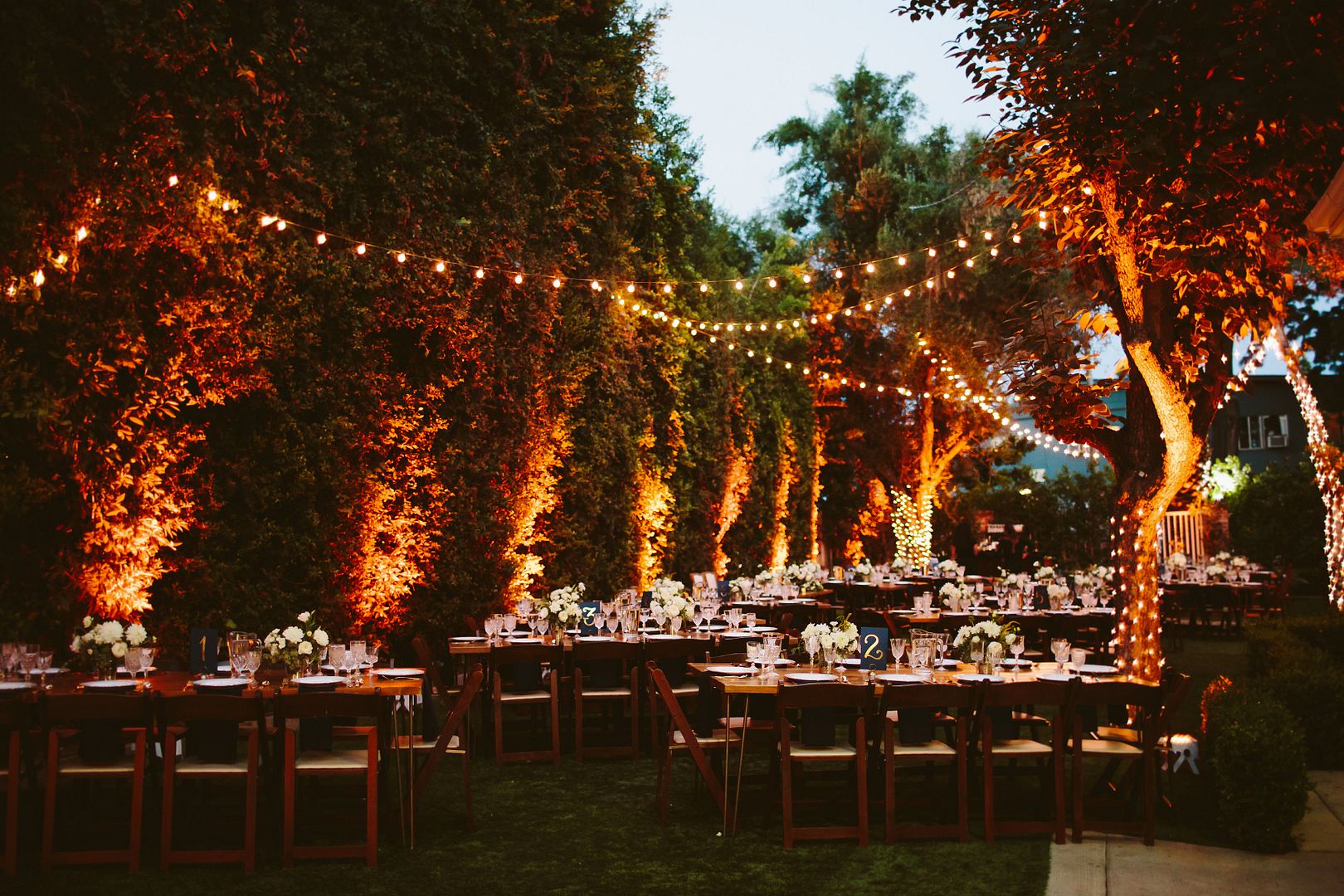 More from the bride, "As we now look back at our pictures, wedding video, and chat with friends, we feel so grateful for each vendor that we chose to help us create the wedding of our dreams."
Huge hugs and high fives to all the fab pros who helped bring this this couple's vision to life!
Photography:

Nicole Leever

// Coordination:

Tasteful Tatters

// Florals:

Emblem Florals

// Venue:

Lombardi House

// Videography:

Ryan McDuff Productions

// Rentals:

Circa Vintage Rentals

// Catering:

Aussie Pie Kitchen

// Glassware & Flatware:

Dishwish

// Calligraphy:

Mason Alley Calligraphy

// Desserts:

Cool Haus Ice Cream Cart

// Lighting:

Uplights LA

// DJ:

DJ Shakee

// Rentals:

JCP Party Rentals

// Beauty: Devon Duff Makeup + Hair Styling: Devon Duff Makeup // Valet Services: Med Valet // Music:

Little Faith Music

//
Share This: