With a boho beach theme in mind, this talented team of wedding pros made magic happen with this bright and beautiful styled shoot! Featuring event planning by
The Perfect Fairytale
and floral design & styling
Sweet Sage Events
, this is the stuff that wedding dreams are made of, you guys!
From
Wheeland Photography
, "Melissa & Eric's wedding was such a blast so I asked them if they would like to do a Mr. & Mrs. styled shoot! We had a fantastic team of vendors that created this bohemian oasis in the bamboo forests of
San Onofre State Beach
."
"Eric and Melissa had a fun reliving their wedding day and we had a blast working with them again."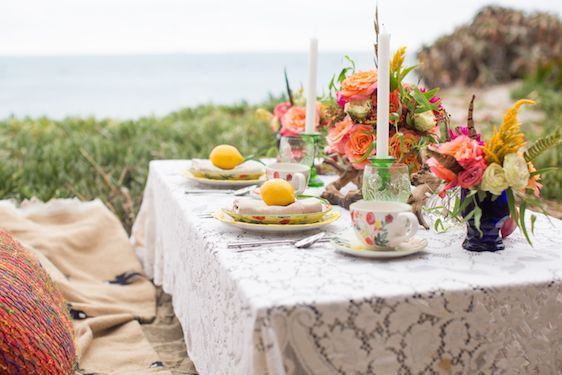 "Our tables were set with

Anthropologie

tableware toped with lemons and greens."
"Stunning jewelry by

Marylambb

brought the bohemian vibes, and our vintage orange armchair was made the same year as the 1972 yellow VW Bug!"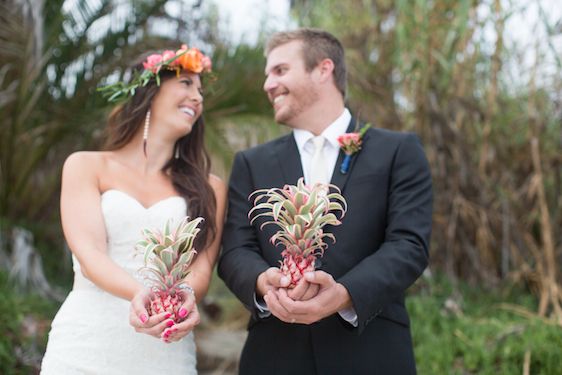 Painted pineapples made a fun, tropical statement...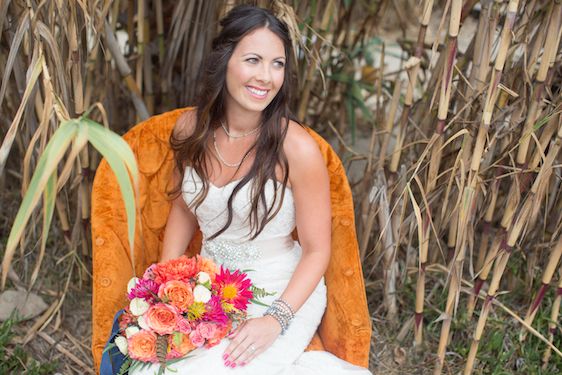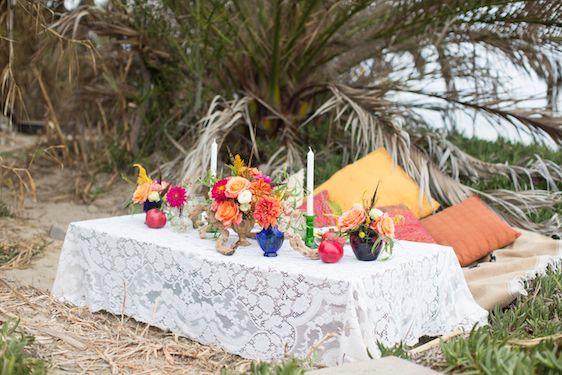 And what's not to love about this romantic, lace tablecloth.
Feathers were perfectly place throughout the wedding bouquet...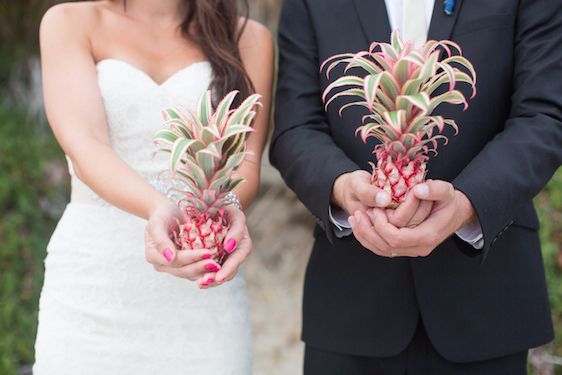 Oh, as if this I need another reason to love pink? Pink nail polish? Yes, please!
Melissa looked so radiant and I just love her sweetheart style wedding dress...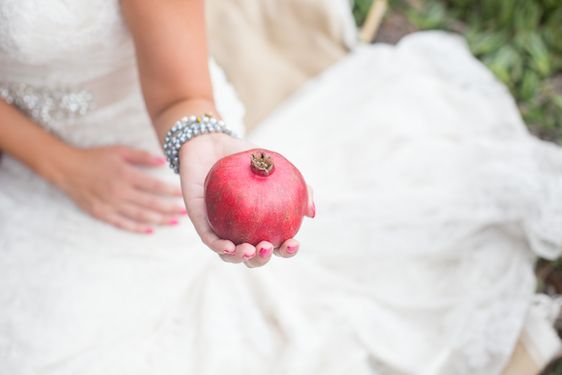 ...while pomegranates added a fun and unexpected pop of color!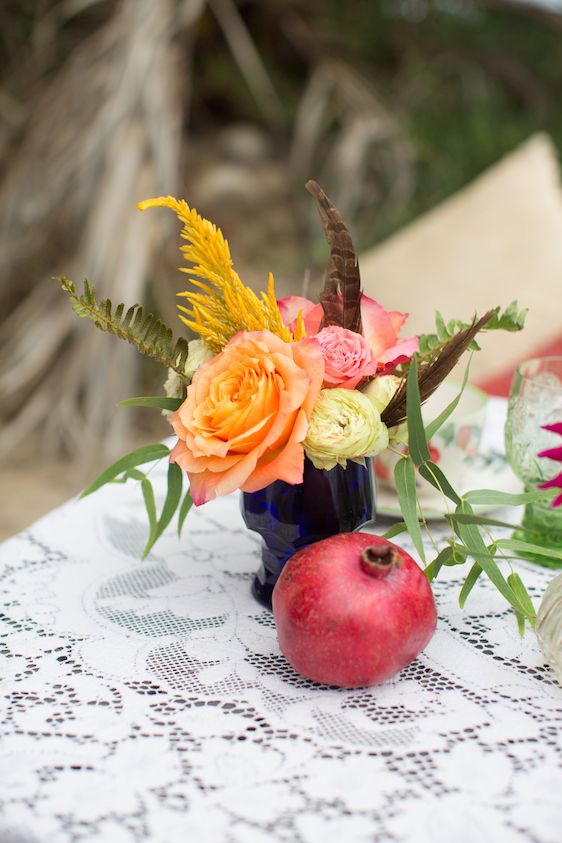 And what's not to love about this scenic shot?
It was a shoot like none other with vibrant details throughout....
And this bouquet?

Sweet Sage Events

, you outdid yourselves!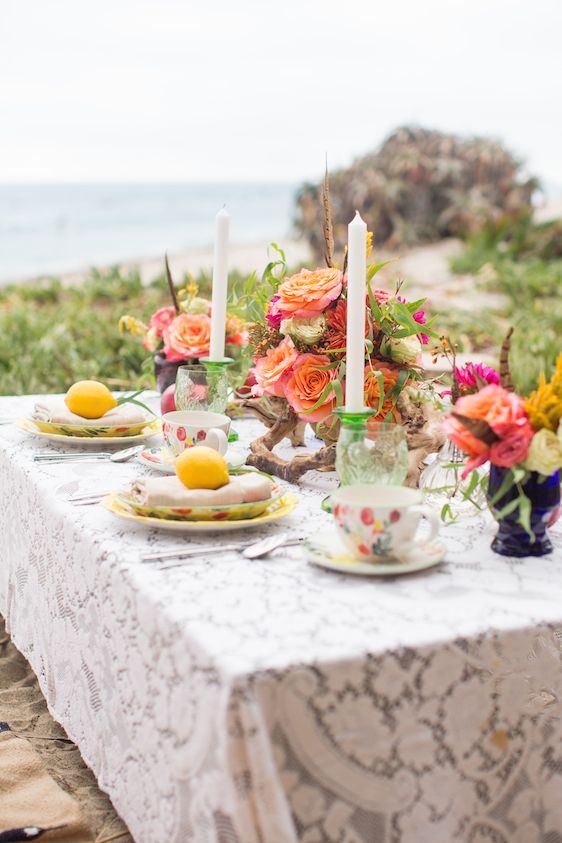 A mix of dishes were incorporated and layered to bring in touches of reds and yellows... And what's not to love about this bright orange chair?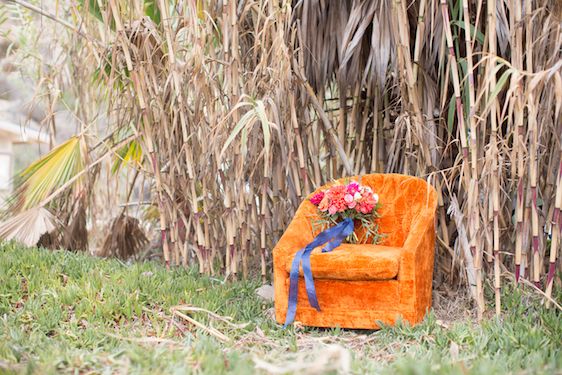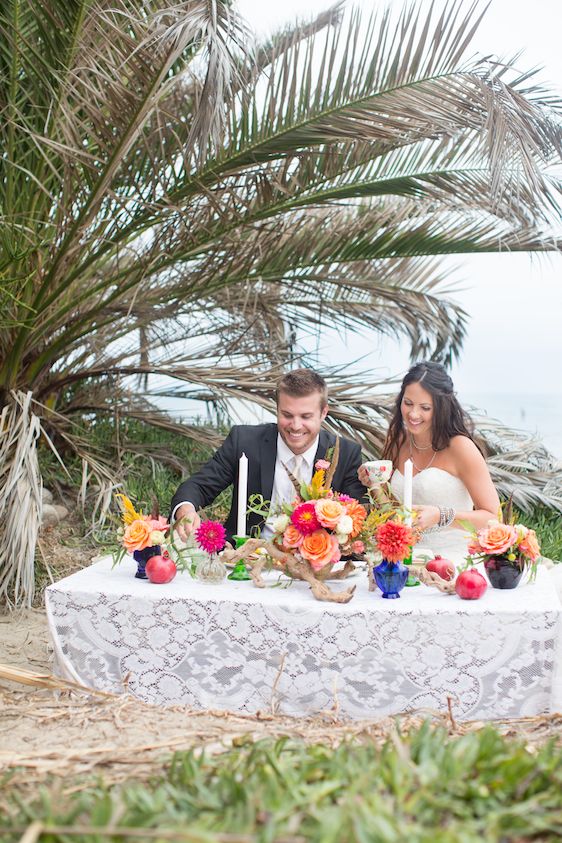 Tropical palms provided shade on this sunny afternoon....And this colorful vignette? Yep, I'm so head over heels!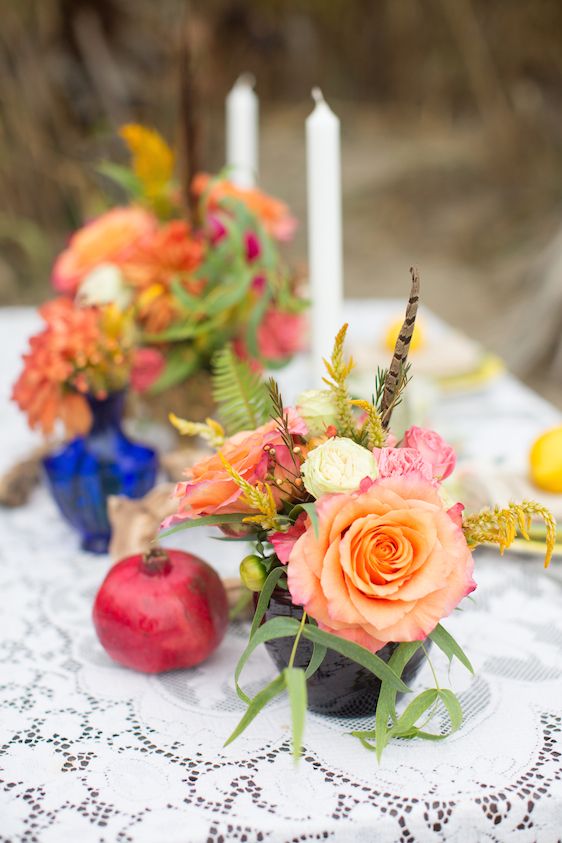 It was a day filled with beauty and love...
Oh, and did I mention all of the fun that was had? Yes! It was a fun-filled day that was so full of amazing details.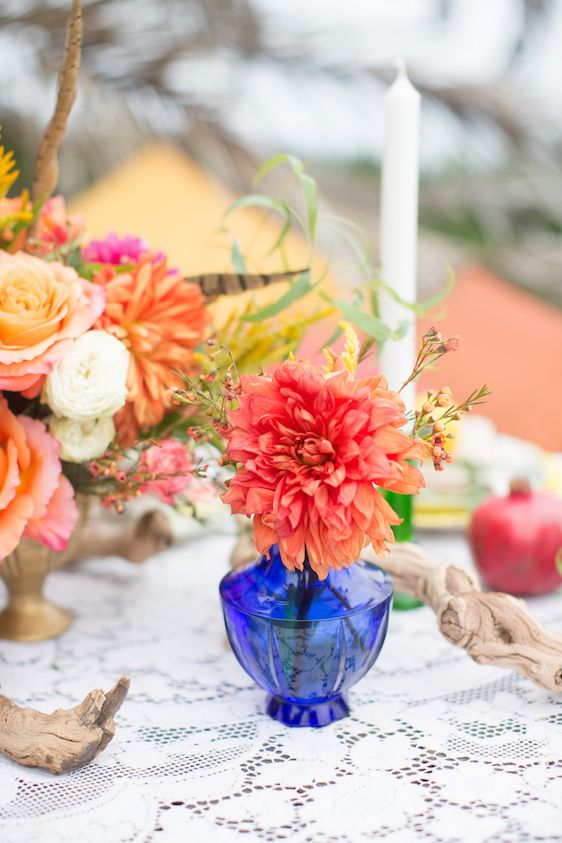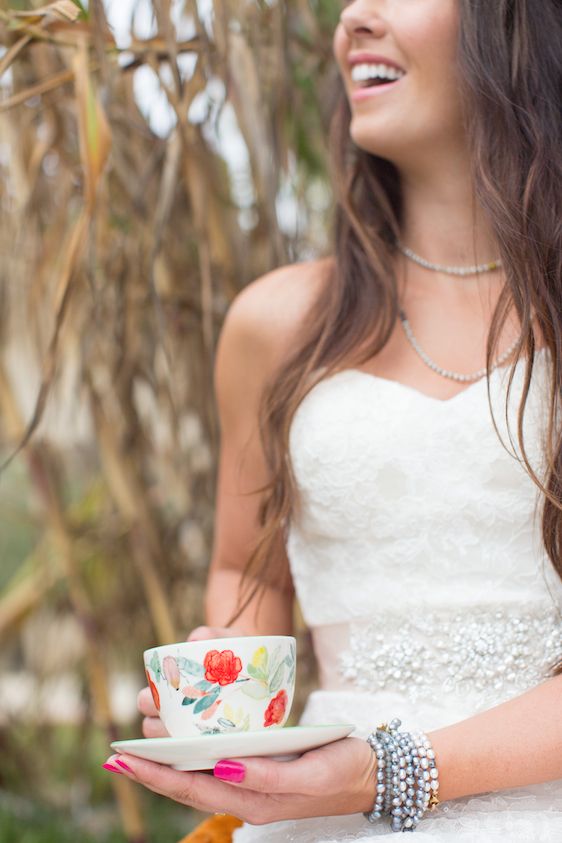 Because I don't know about you, but beach weddings will always have a place in my heart....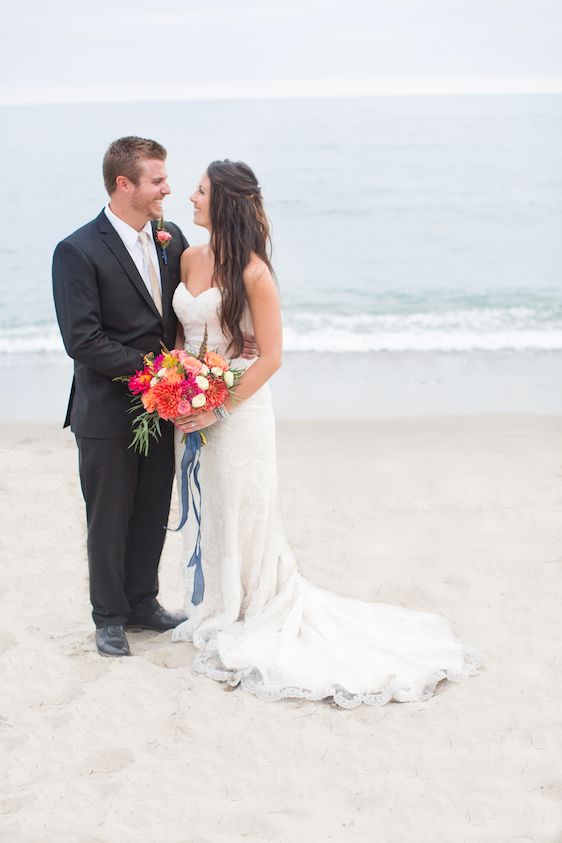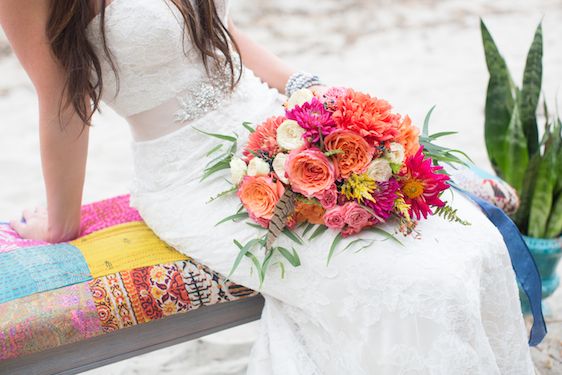 Because just look at this gorgeous shot!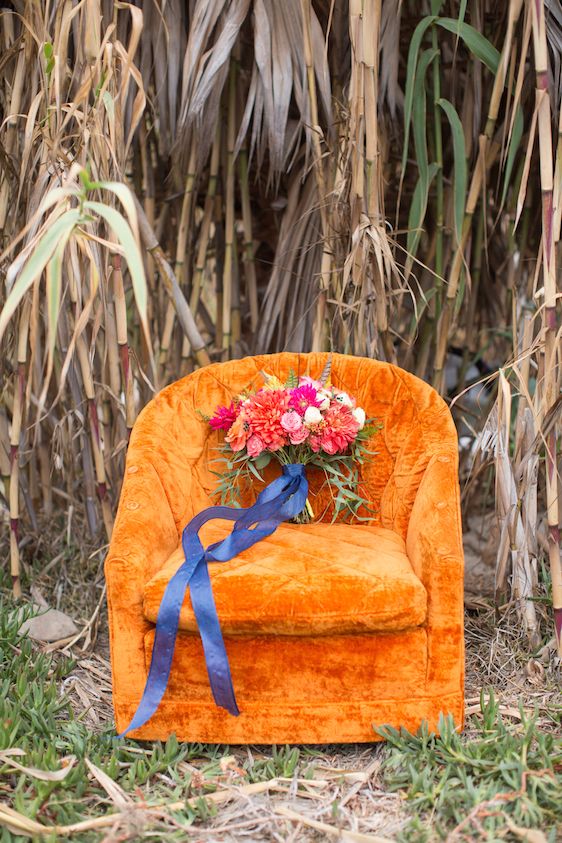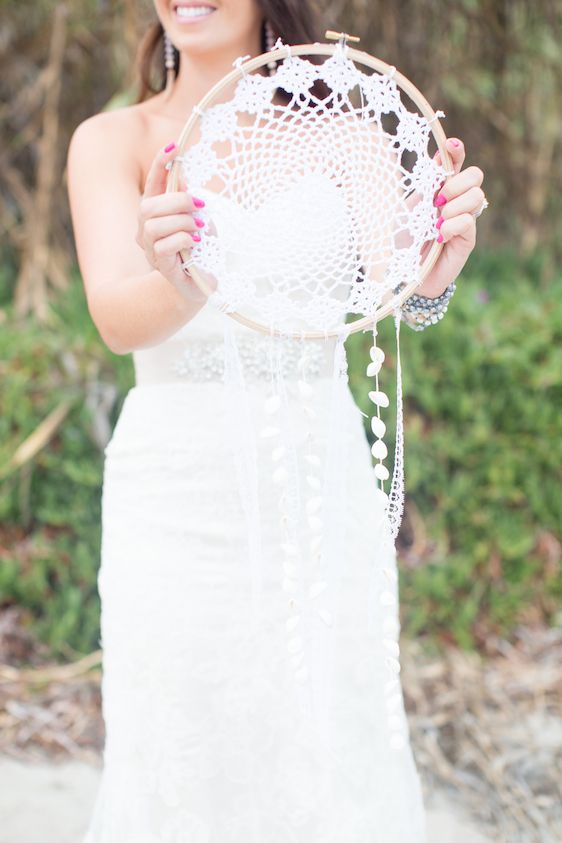 A mix of peonies, roses, and dahlias were incorporated into the florals...
And how pretty is this lace detailing? Gah, I'm just so in love with this colorful event design.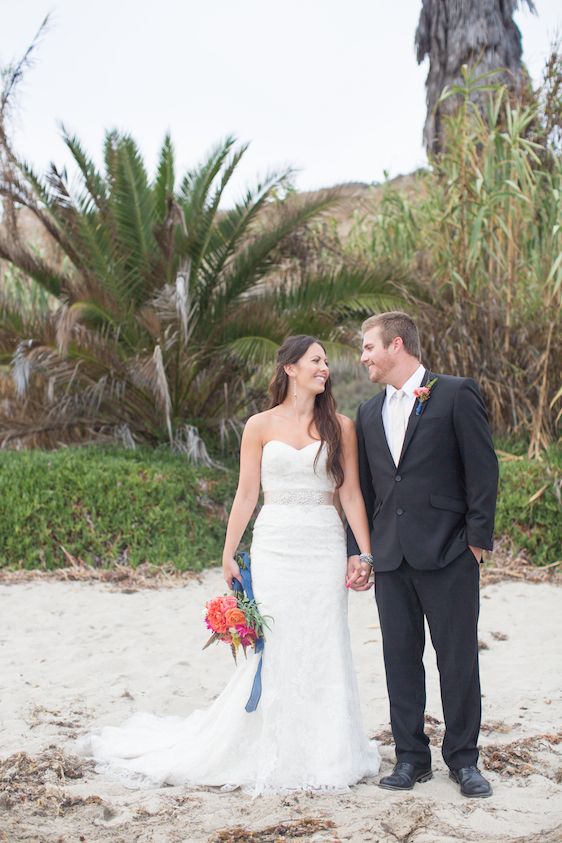 And how cute are these two? So super cute, if you ask me! Dream catchers were used for decor which added a lovely boho vibe....
And these tiny pineapples? I'll take two, please and thank you!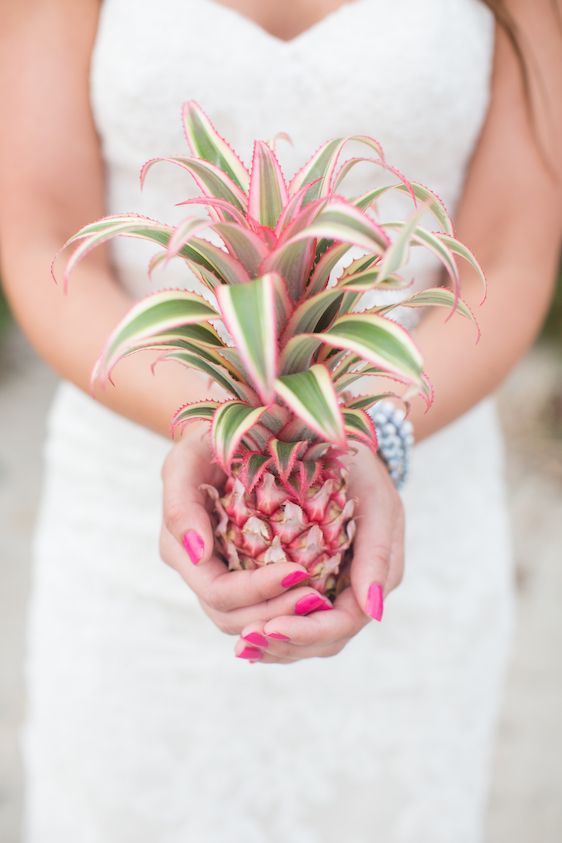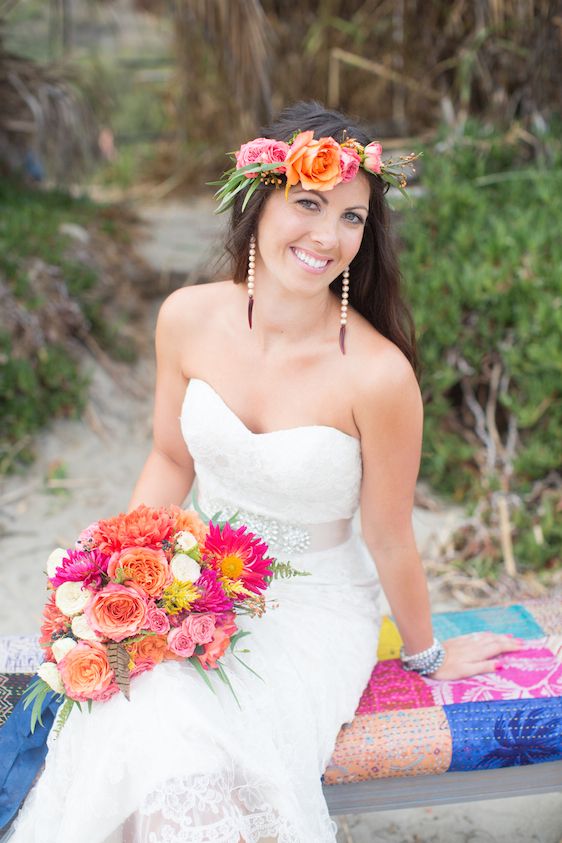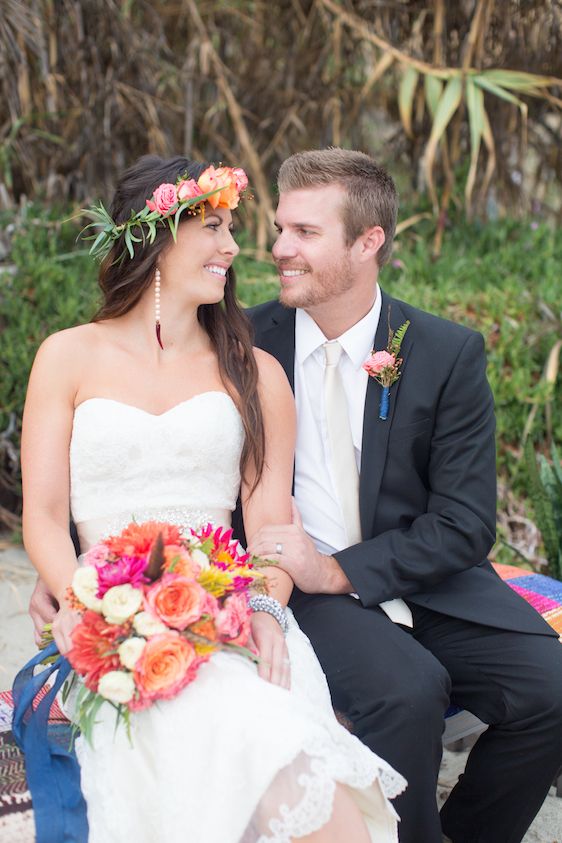 Ahhhhh, there's so much to love that I just might have to go pin every. single. image. Care to join me?Sweetness overload, I tell you!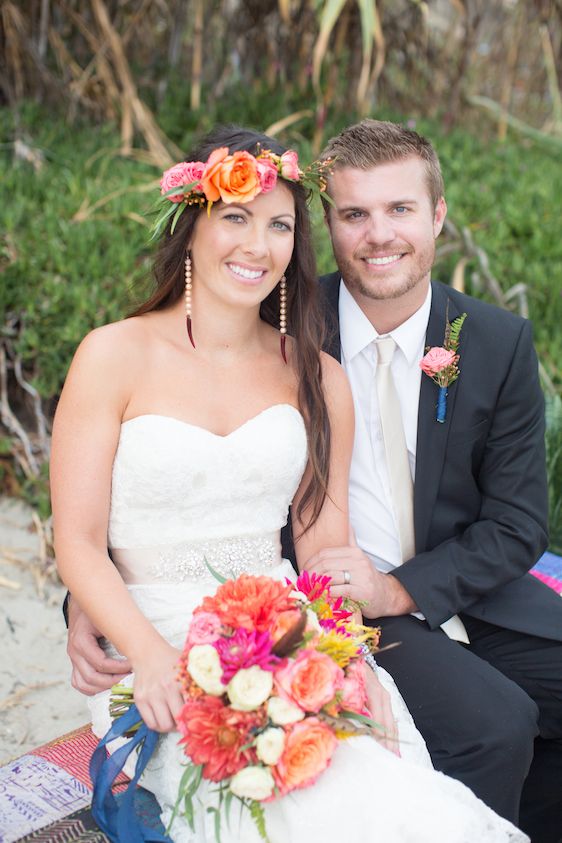 And a dreamy gown with a lace up back this stunning? Wow.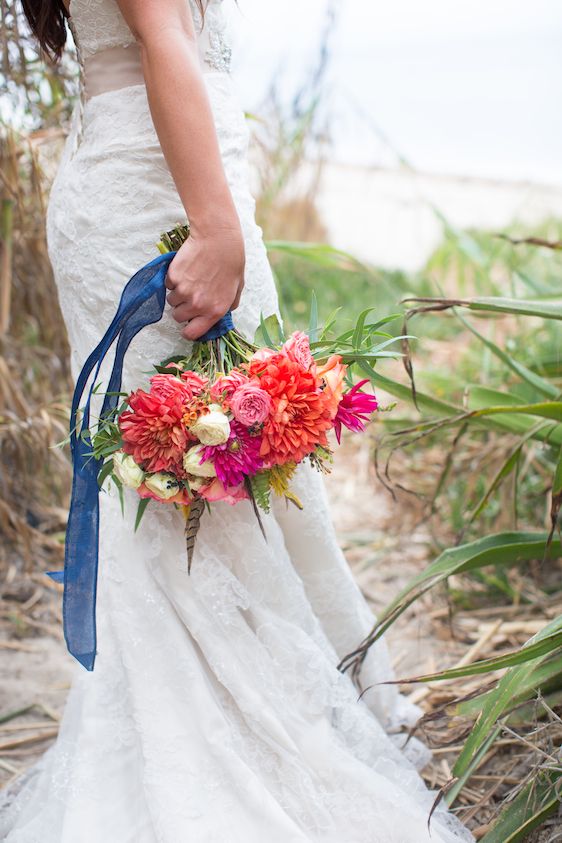 But at the same time it's not one of those styled shoots with unattainable ideas galore.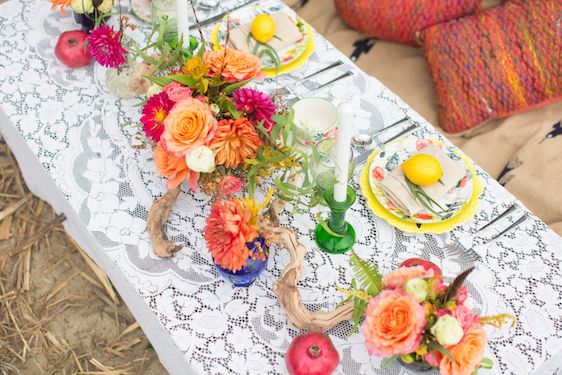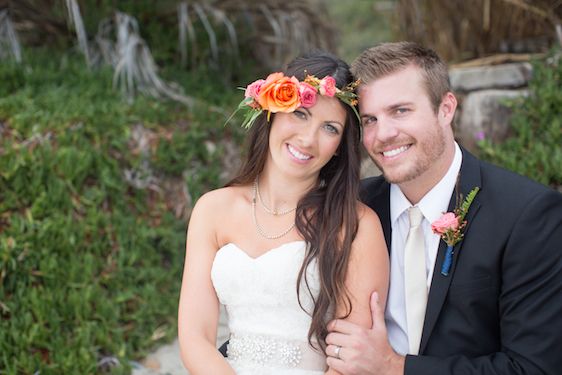 It's a shoot filled to the brim with inspiration, and true emotion. And with smiles like these? It's easy to feel the love.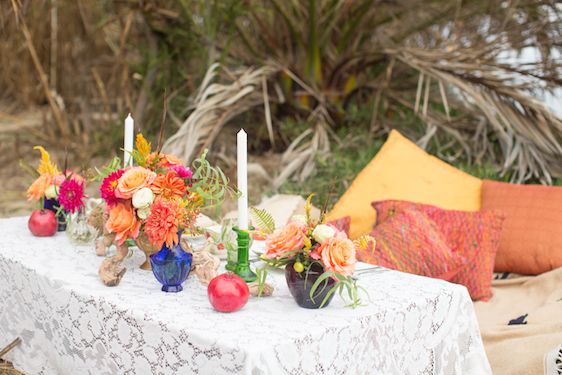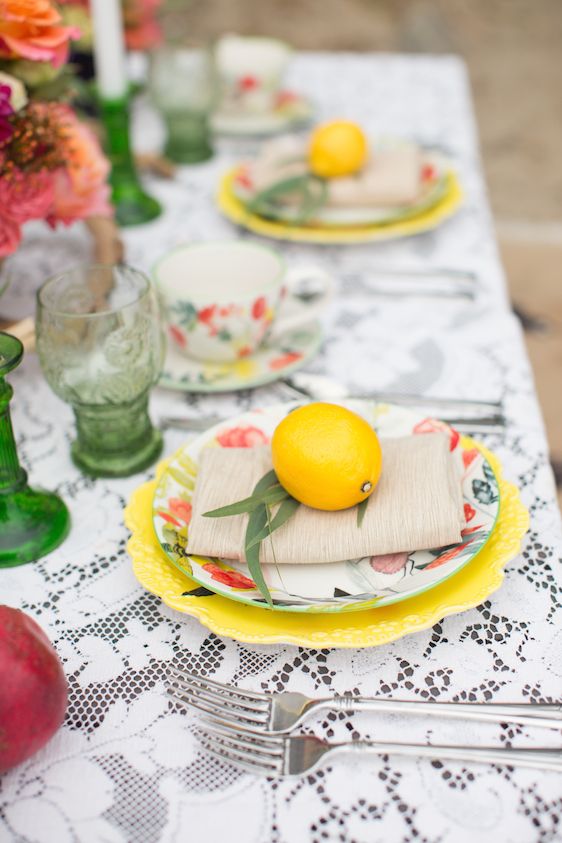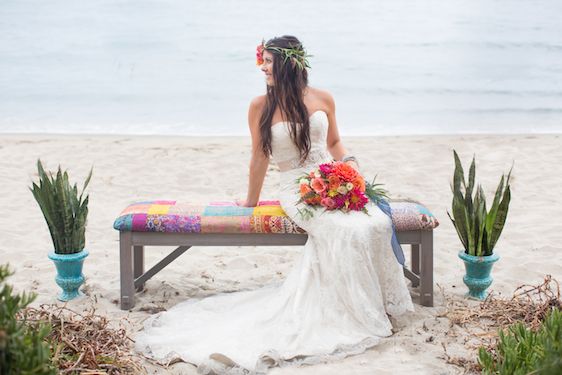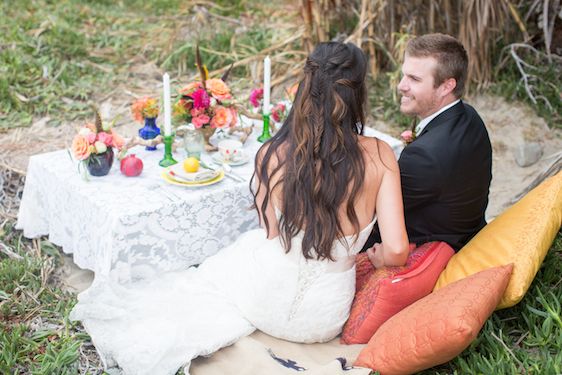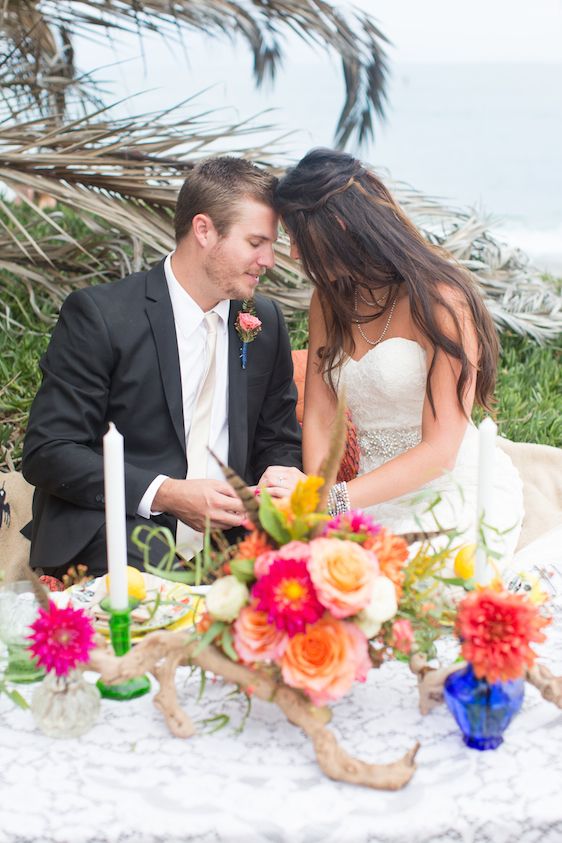 So dreamy and absolutely breathtaking, if you ask me! Driftwood was incorporated to add an earthy feel...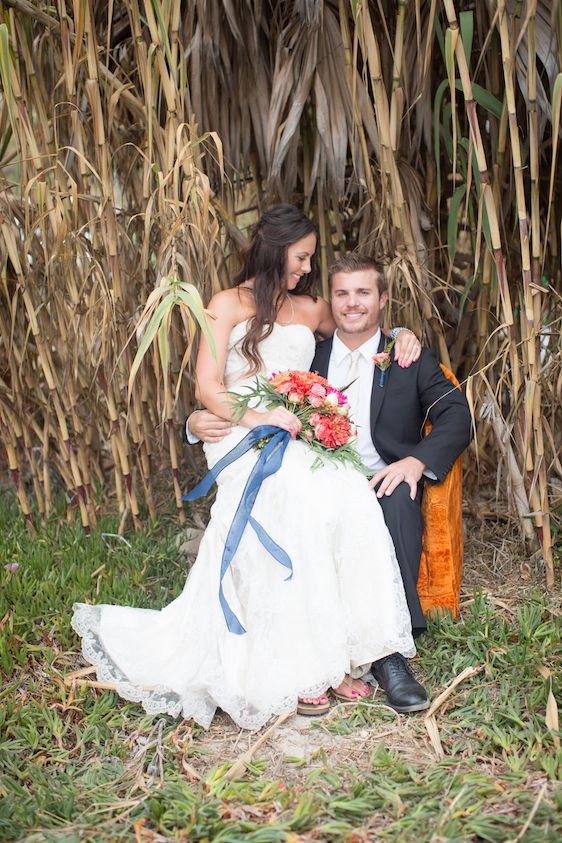 And what's not to love about these bamboo shoots for a backdrop?
A handmade "Just Married," sign was just what this wedding shoot needed! And maybe a little bit of music too! So many beautiful moments captured on this day....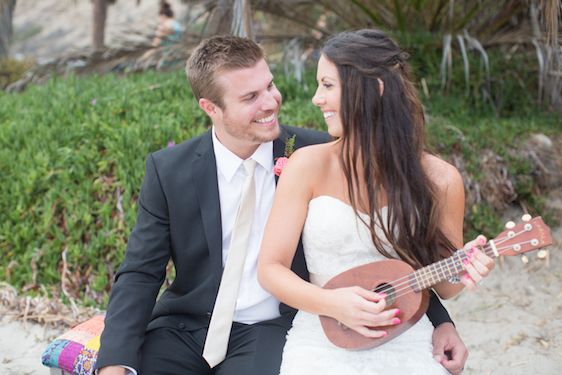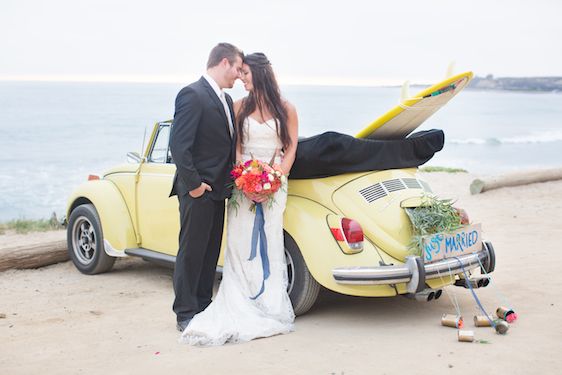 And we have this talented team of wedding pros to thank for sharing! A huge thanks goes out to Wheeland Photography, The Perfect Fairytale,

Sweet Sage Events

! What an inspiration this is to color-loving couples near and far! California never looked so pretty!
Share This: