Happy November, you guys. Where in the world has this year gone? I swear, fall has just been flying by! Before we know it we'll be into winter. Ahhhh. I'm just not ready yet. Seriously, if I had it my way, it would be fall all year round. Alas, a girl can dream, right?
Lucky for us, the fall wedding inspiration hasn't let down yet! And if there's one thing I love most about Fall? Besides the weather? It would definitely have to be the food. And so that's why I was super excited to see this lovely little scene pop up in my inbox entitled, "Fall in New England."
Where do I sign up, I thought?
With design and styling by
One Fine Day
and desserts by
Blonde On The Run
, there's no denying that this styled shoot captured by
Antonio Rocha Photography
is a total beauty!
From the design team, "we wanted to be surrounded by the beauty of rich, fall colors. Golds, burnt oranges and browns are highlighted throughout our tabletop! From our gold chargers and flatware to our simple white plates, we sought to create a table setting that was both simple in it's arrangement, and also cost effective for the bride looking to capture that fall elegance feel on a budget."
"For our dessert buffet, we really wanted to draw people in with a very beautiful and comforting rustic feel! This tabletop was designed with "comfort food" in mind. And we made sure that each item was styled pretty. From the candied apples, to the sugar pears and pumpkin pie, nothing says "let's eat," than a dessert table full of your favorite fall treats!"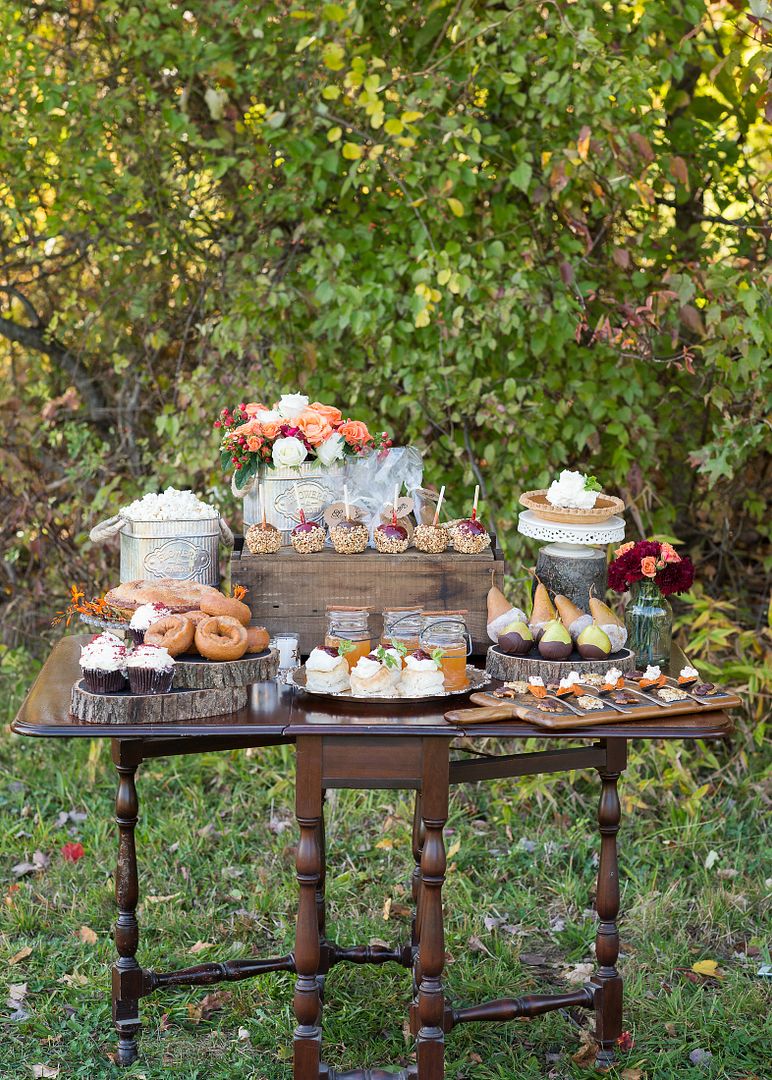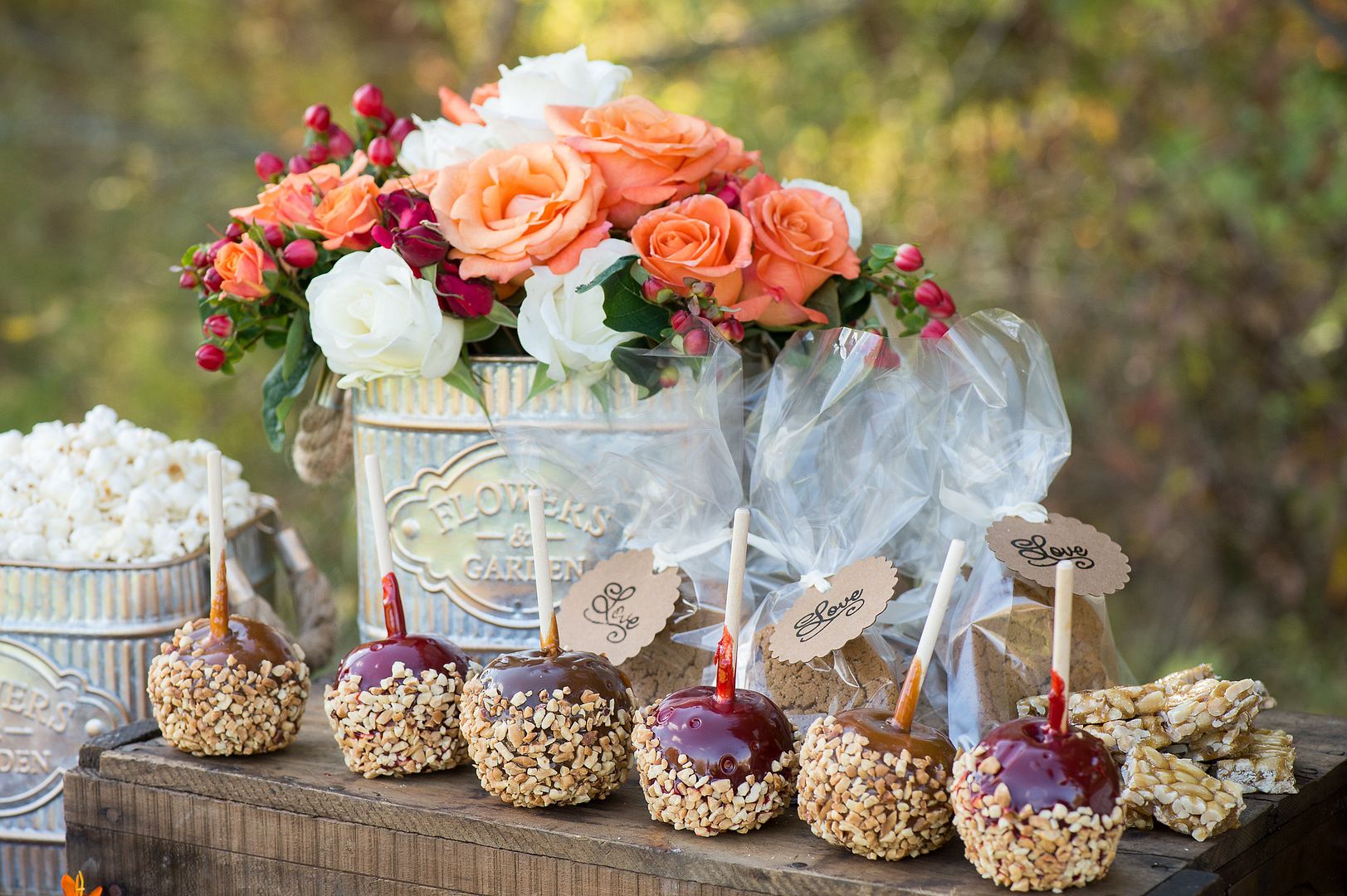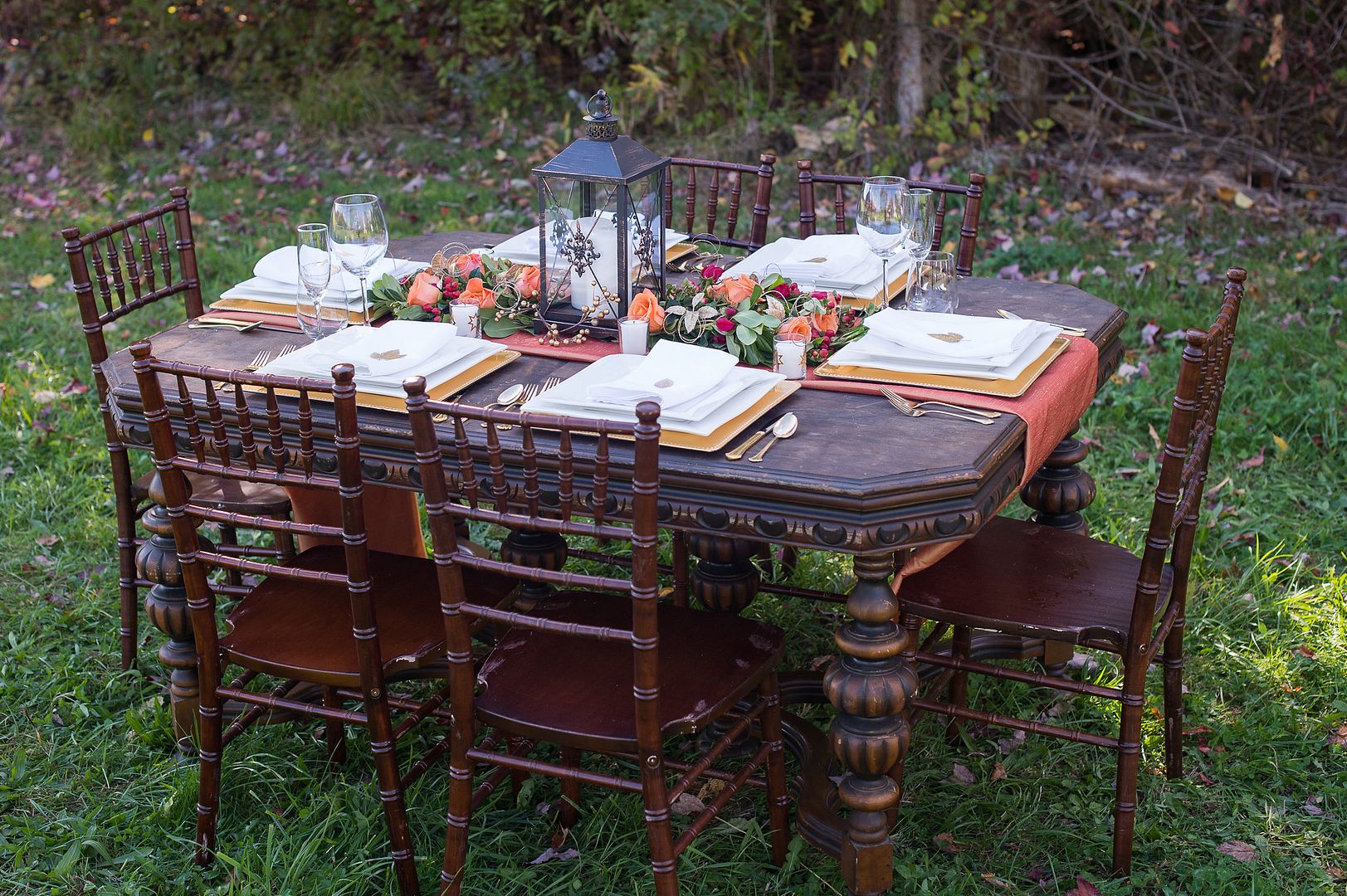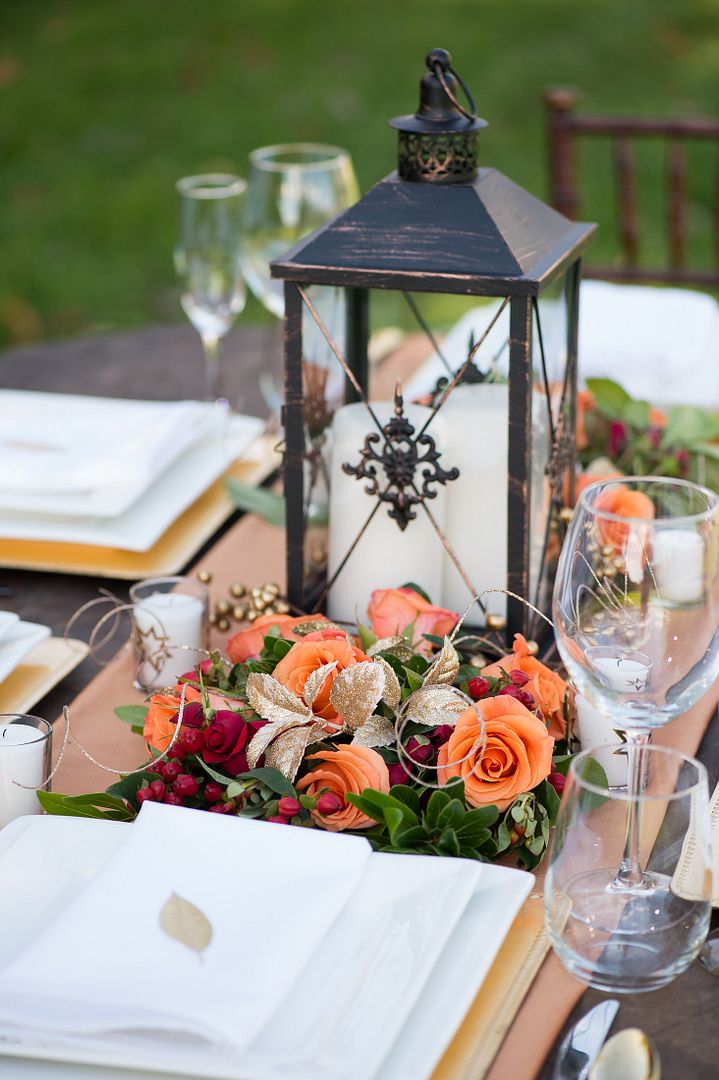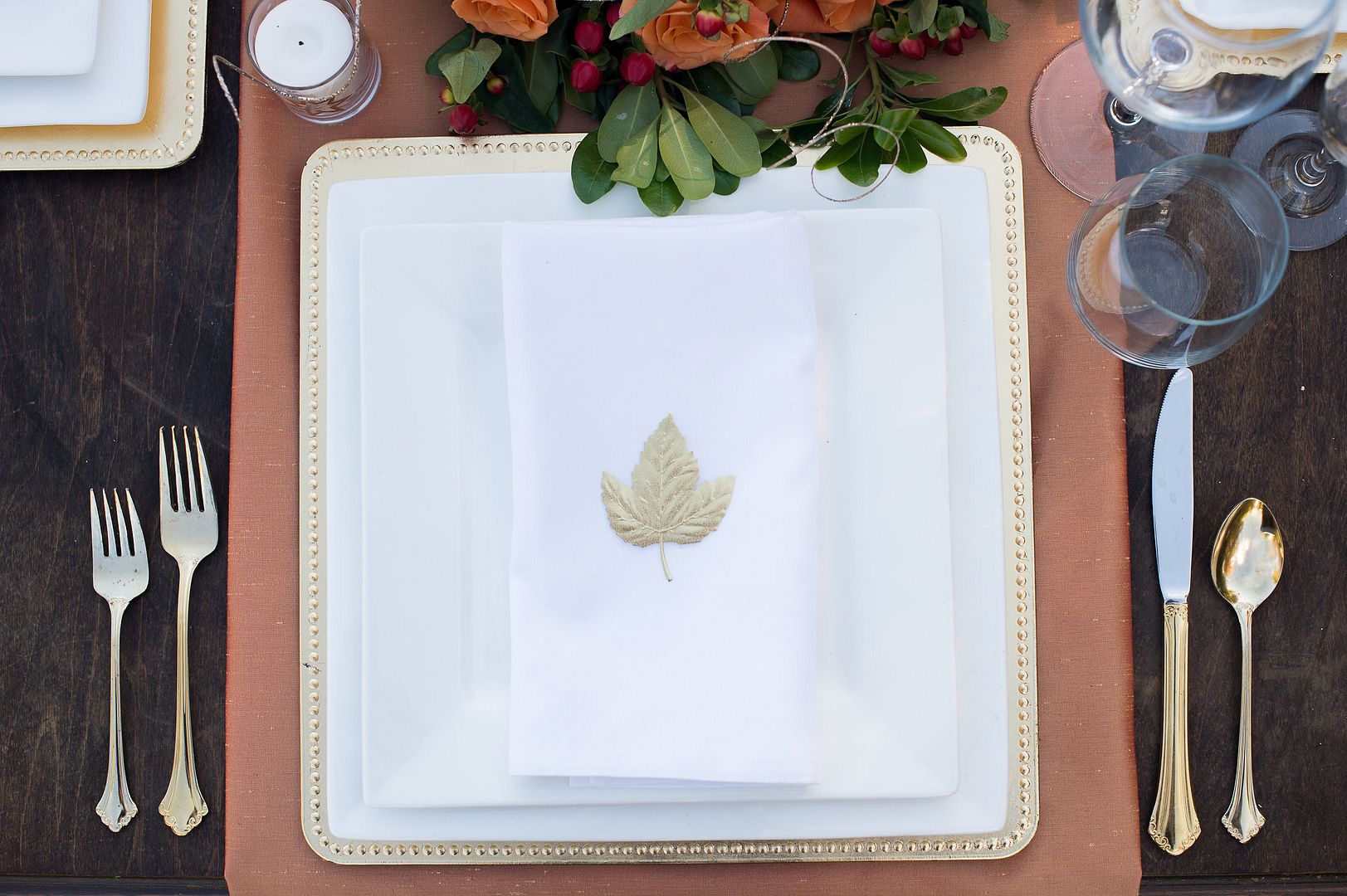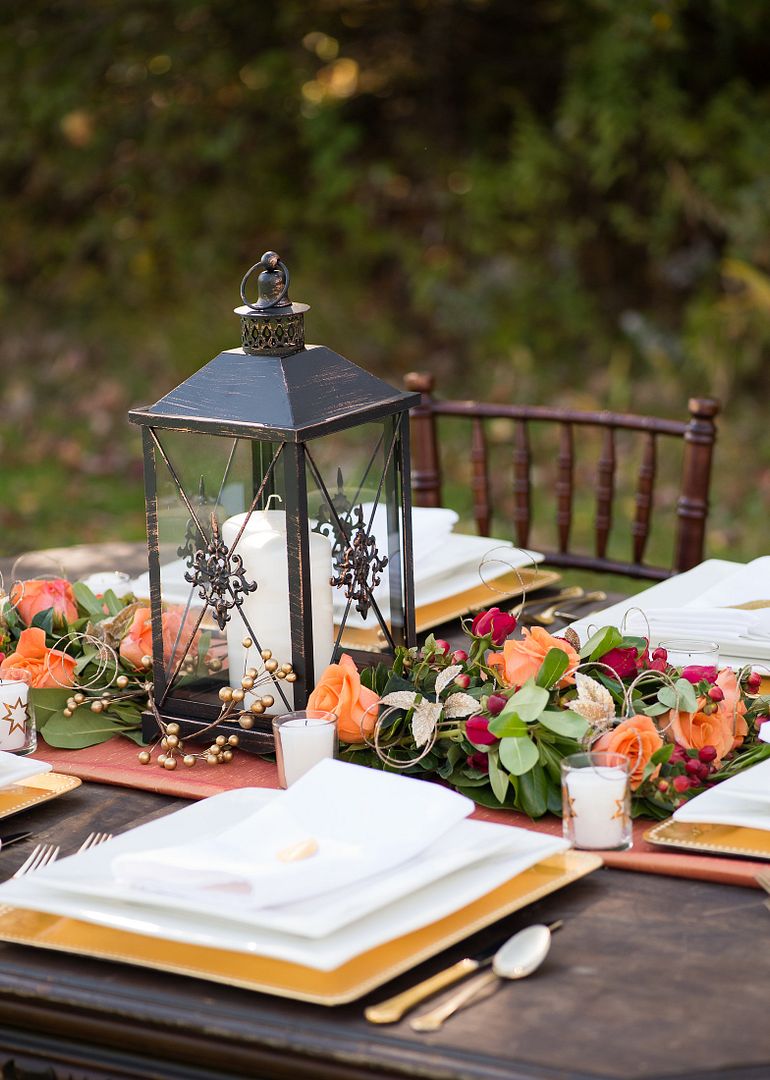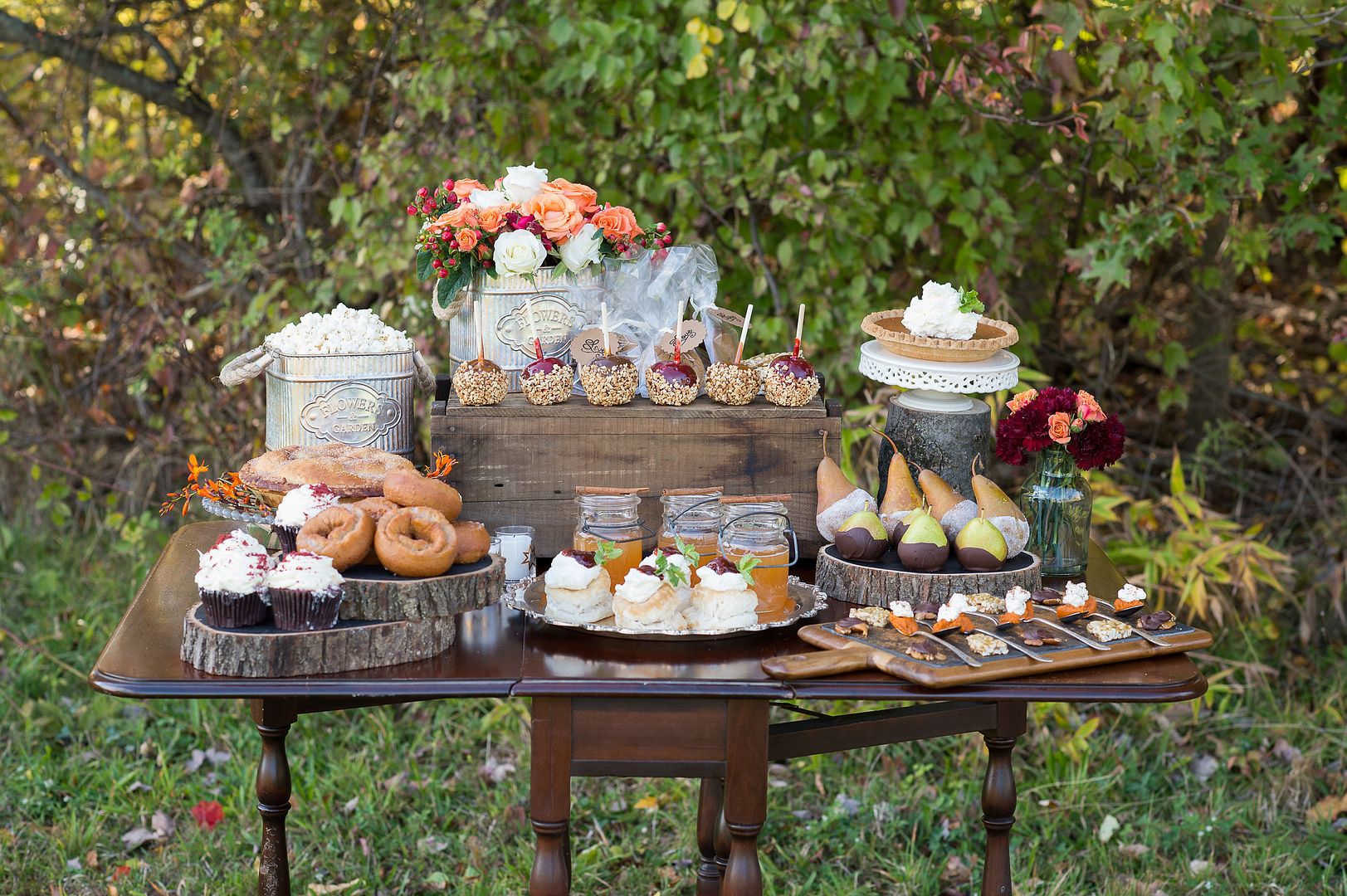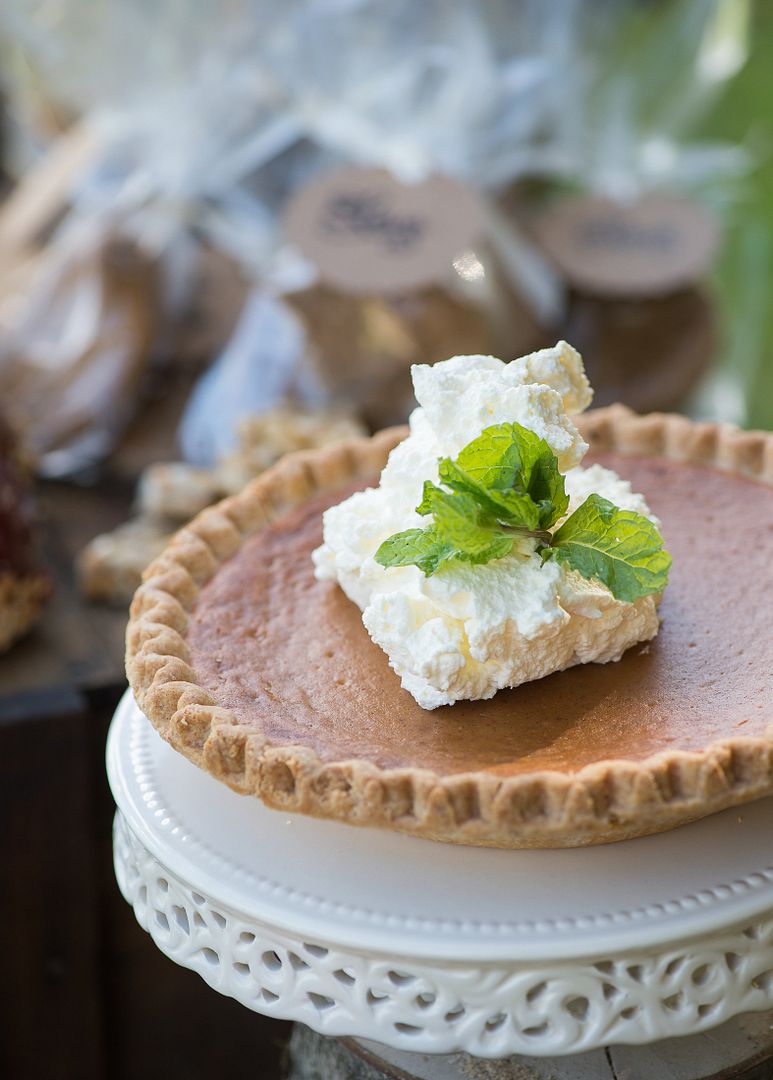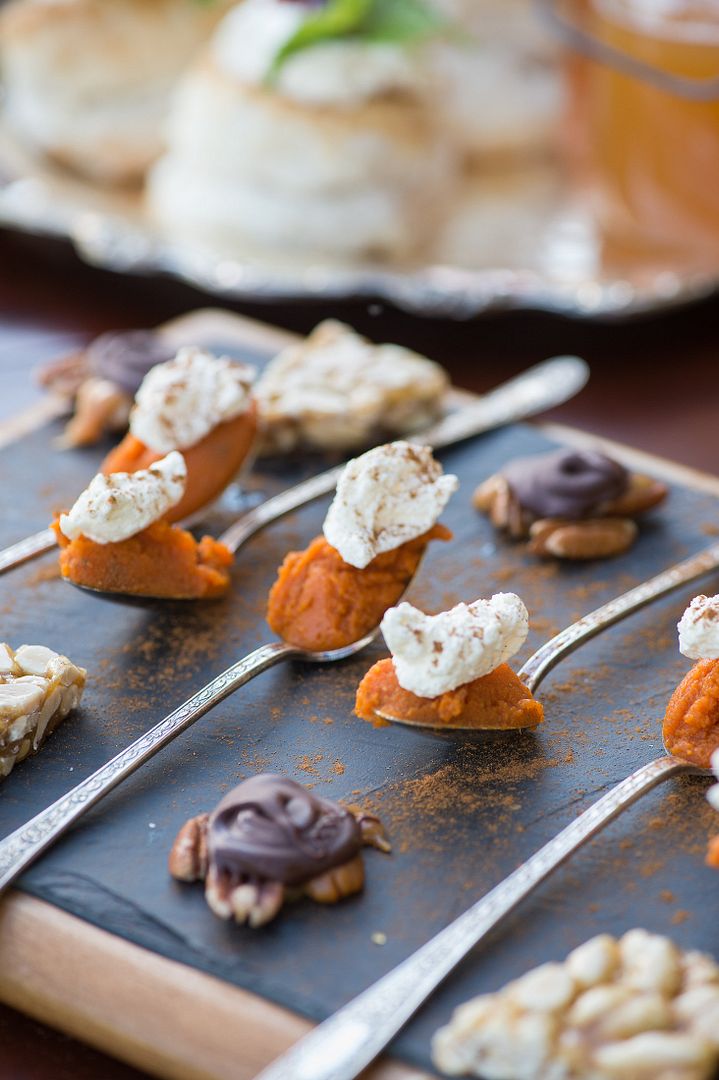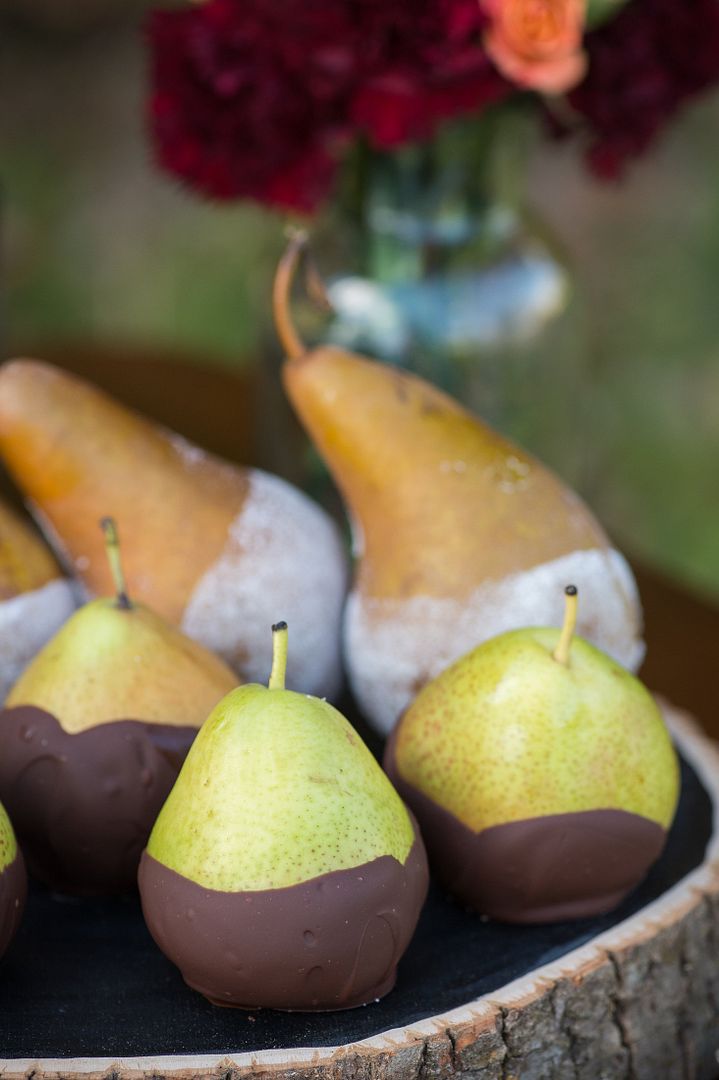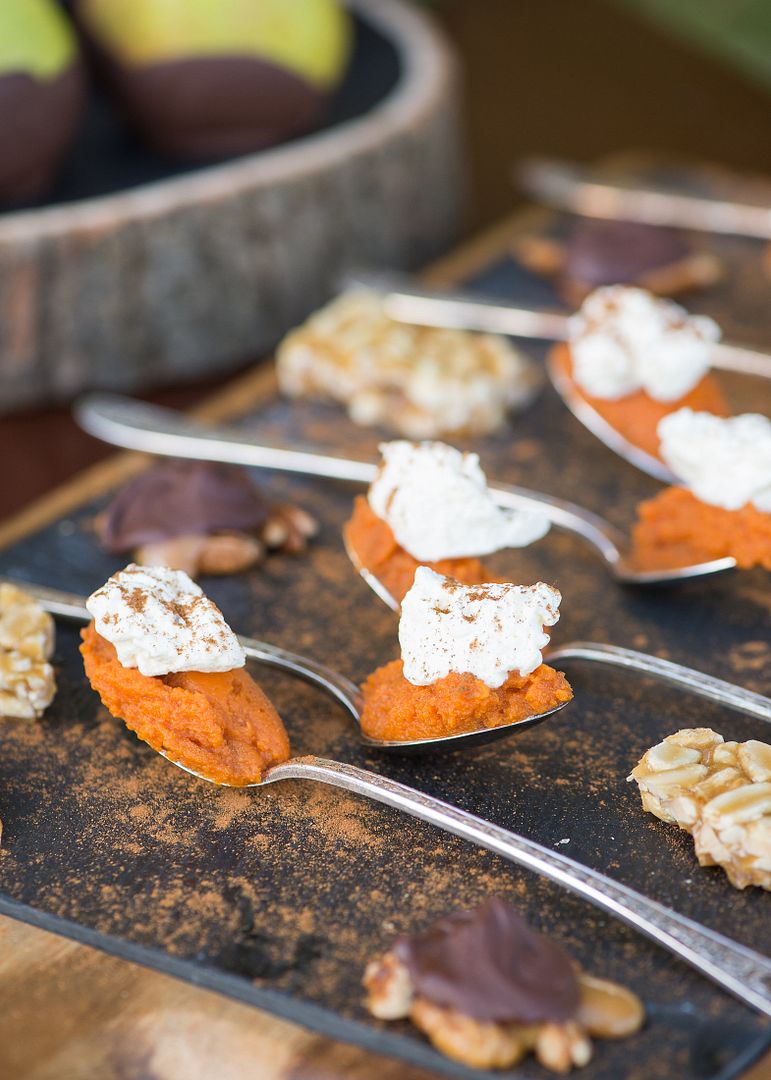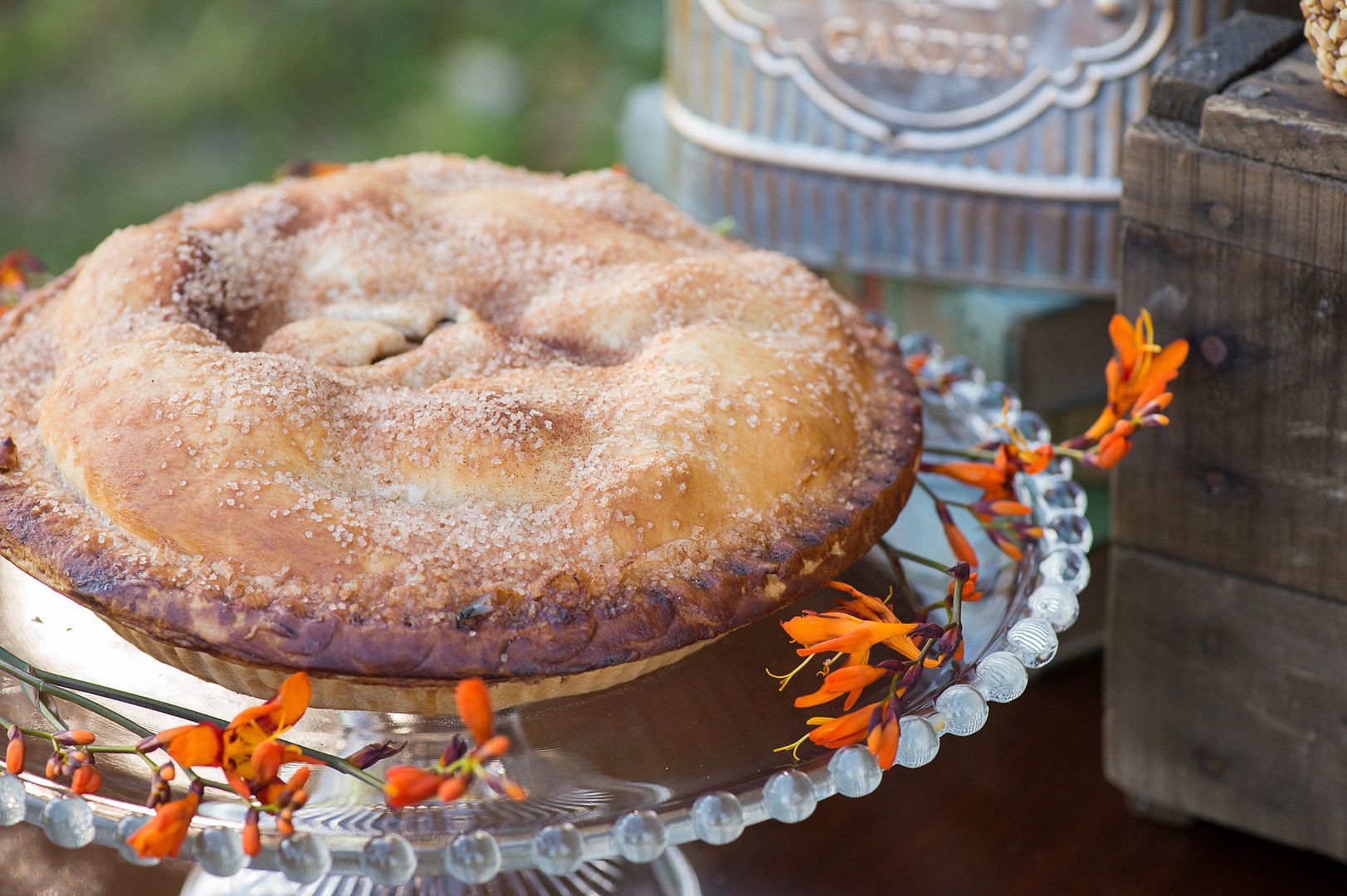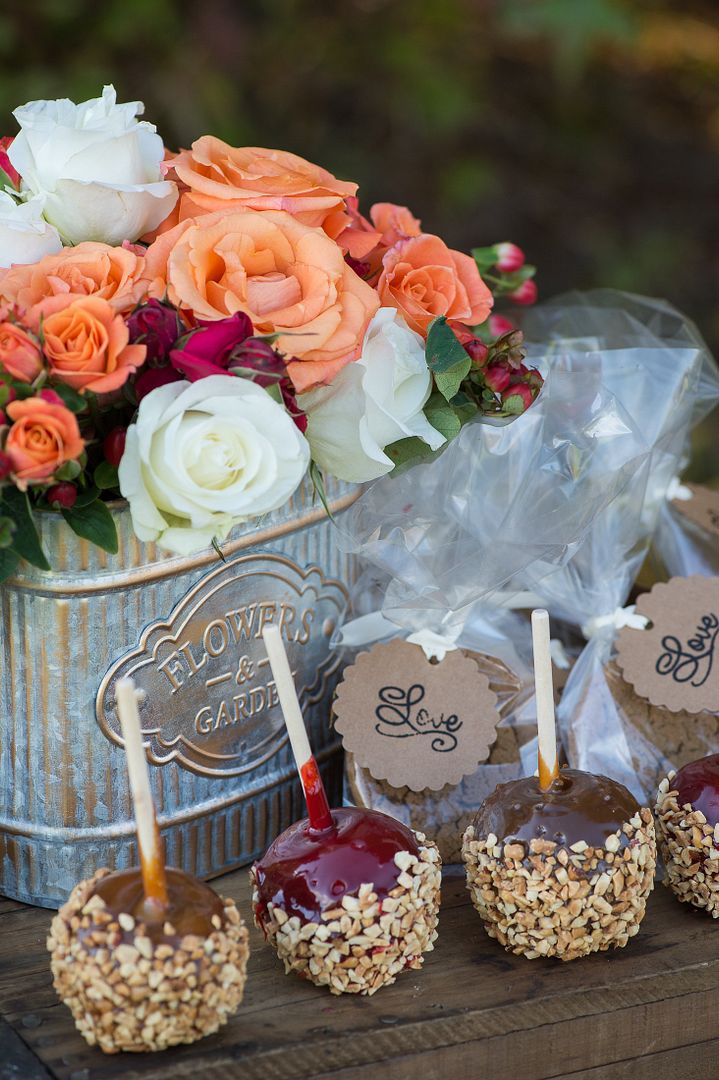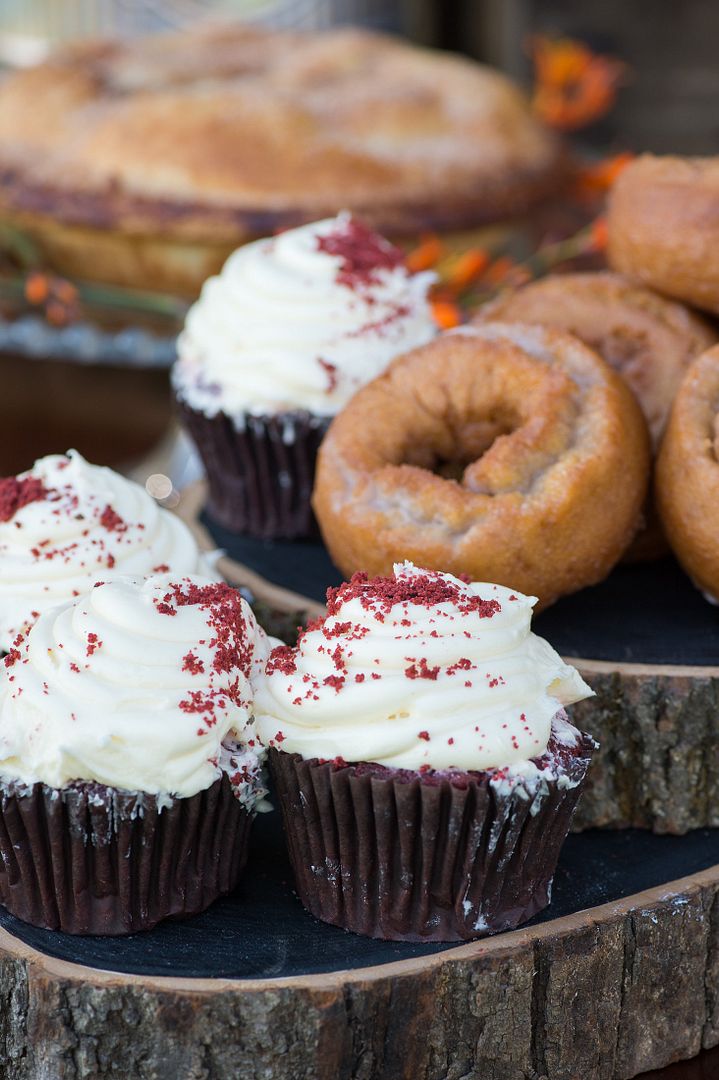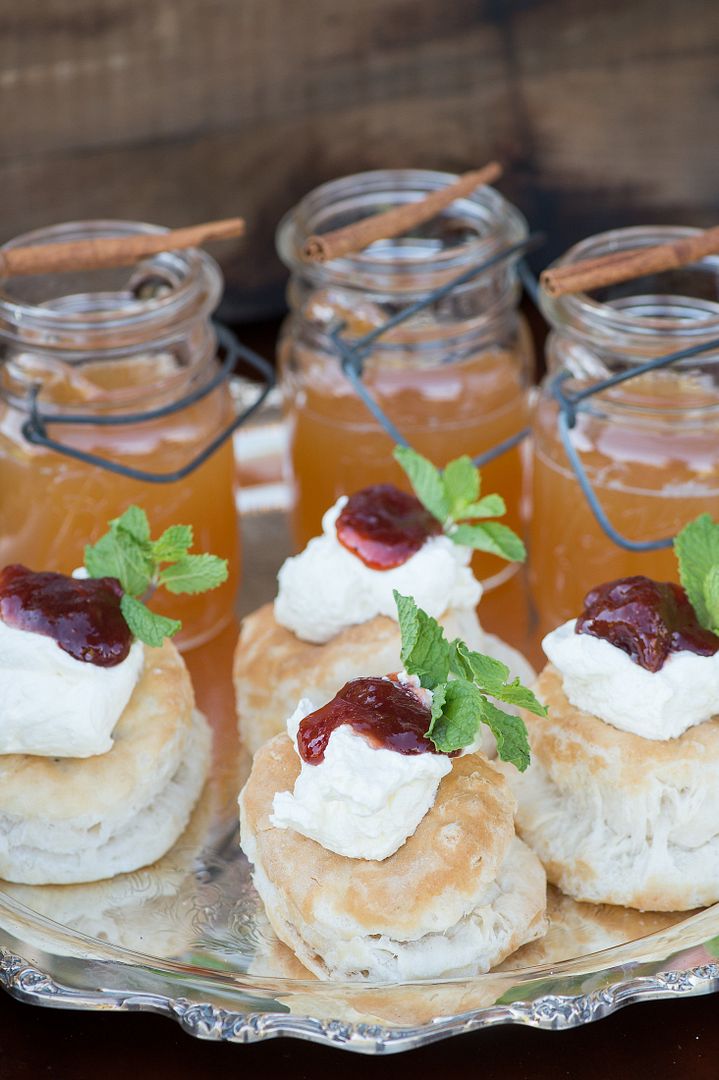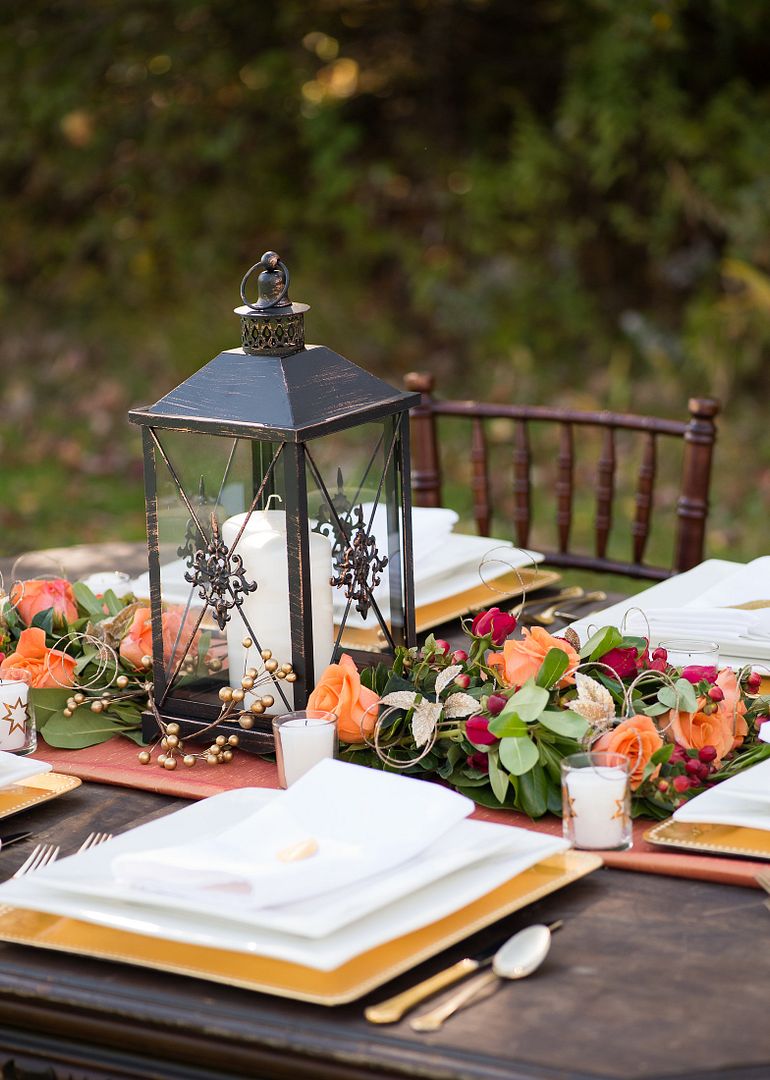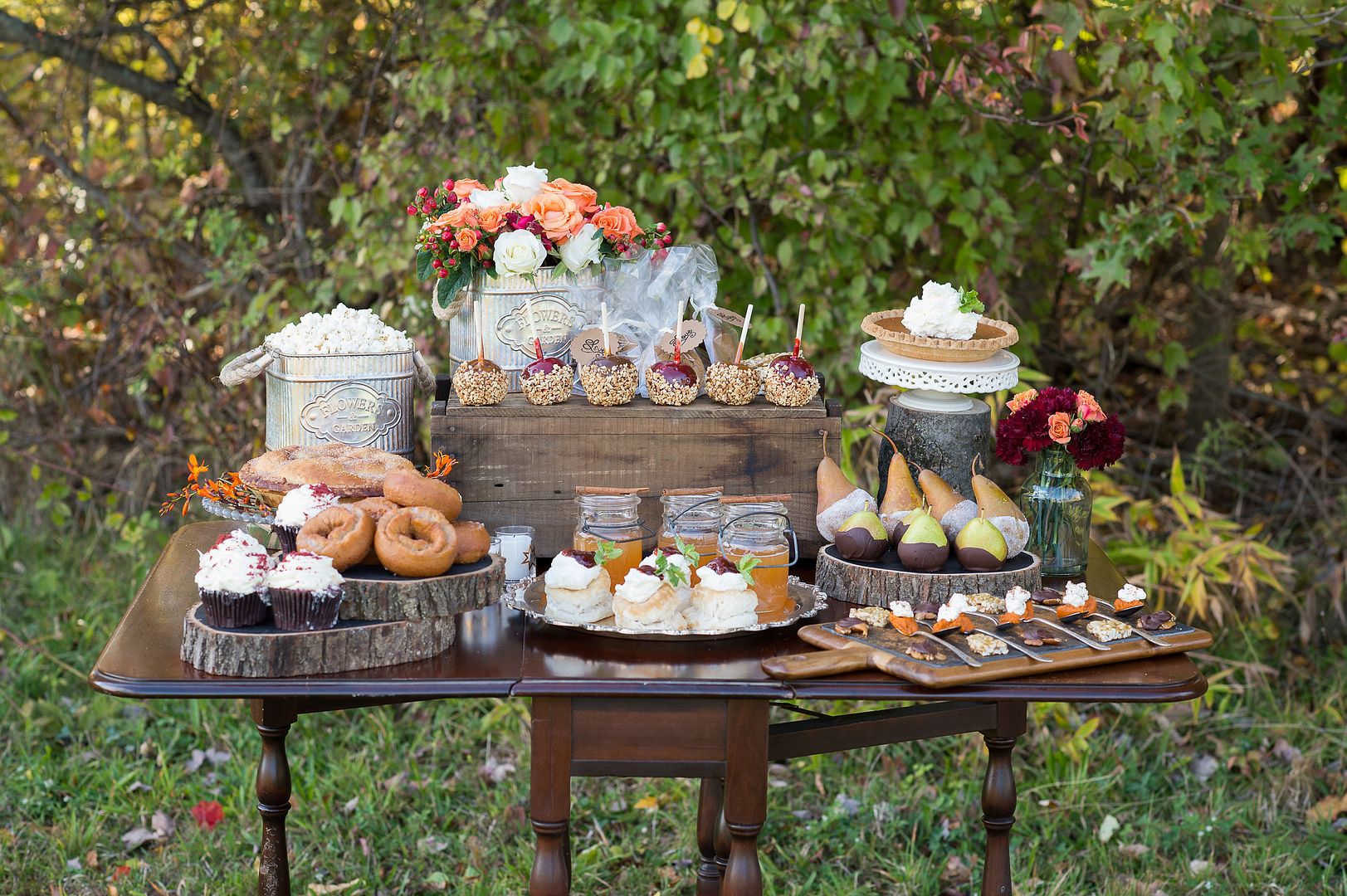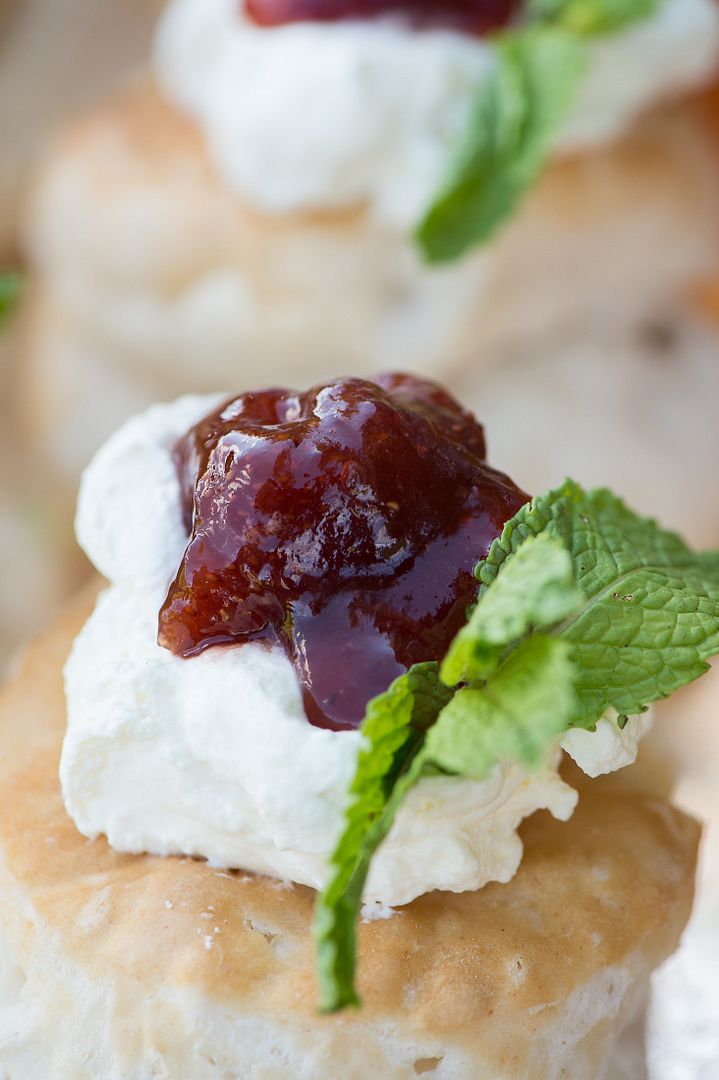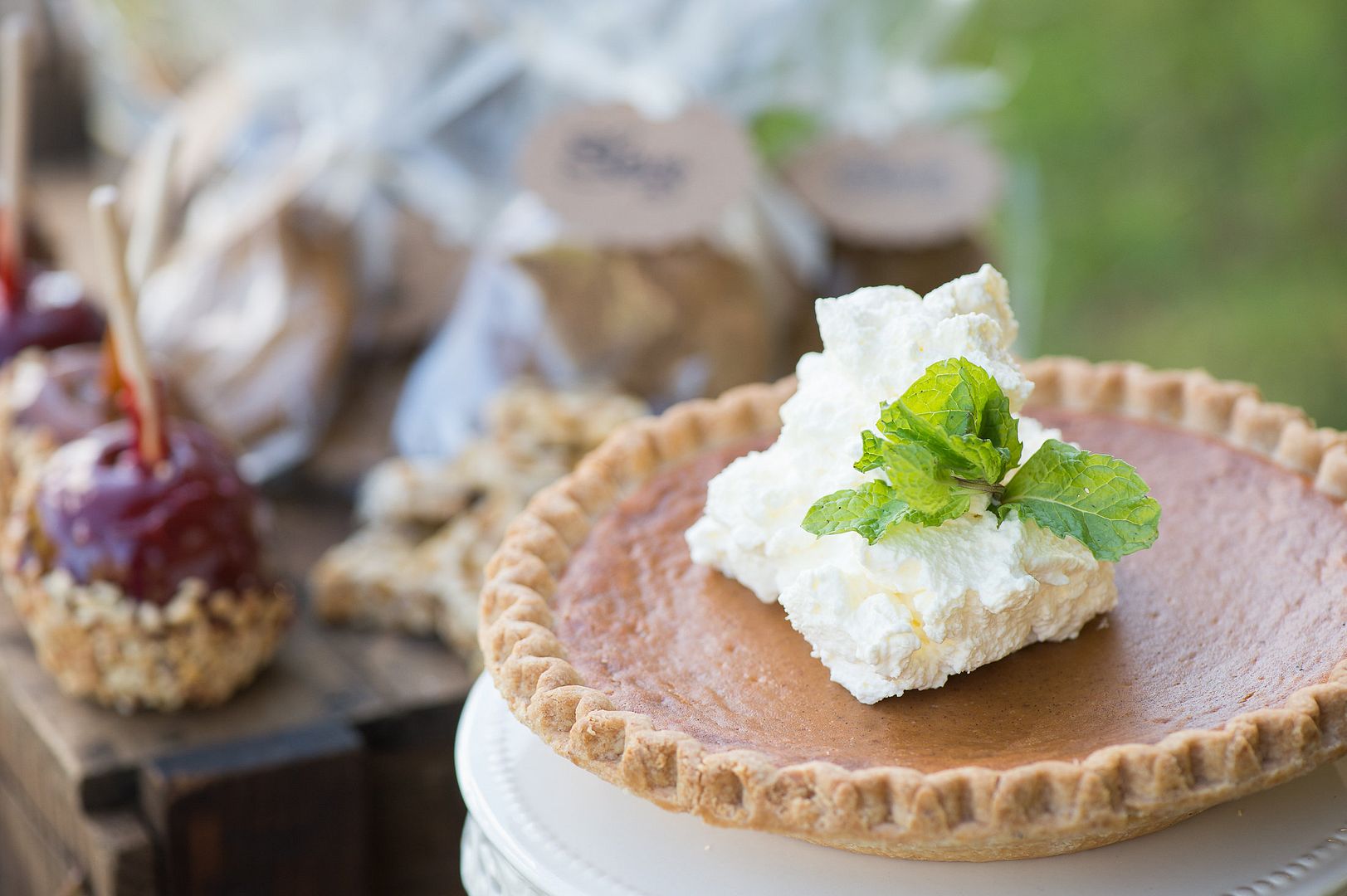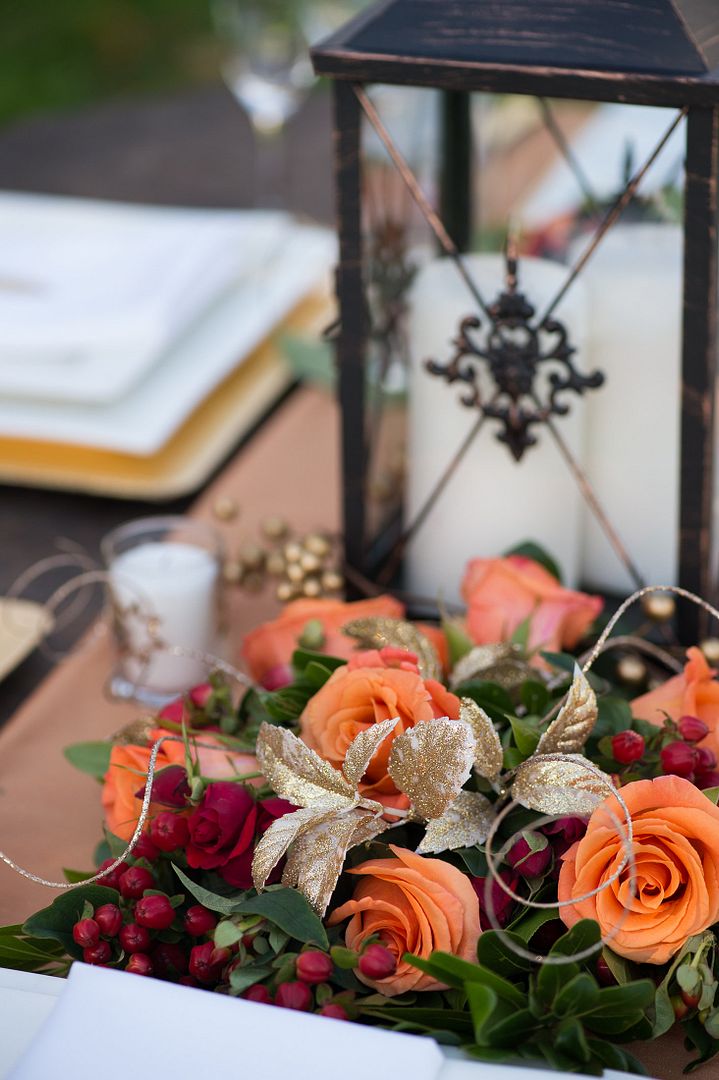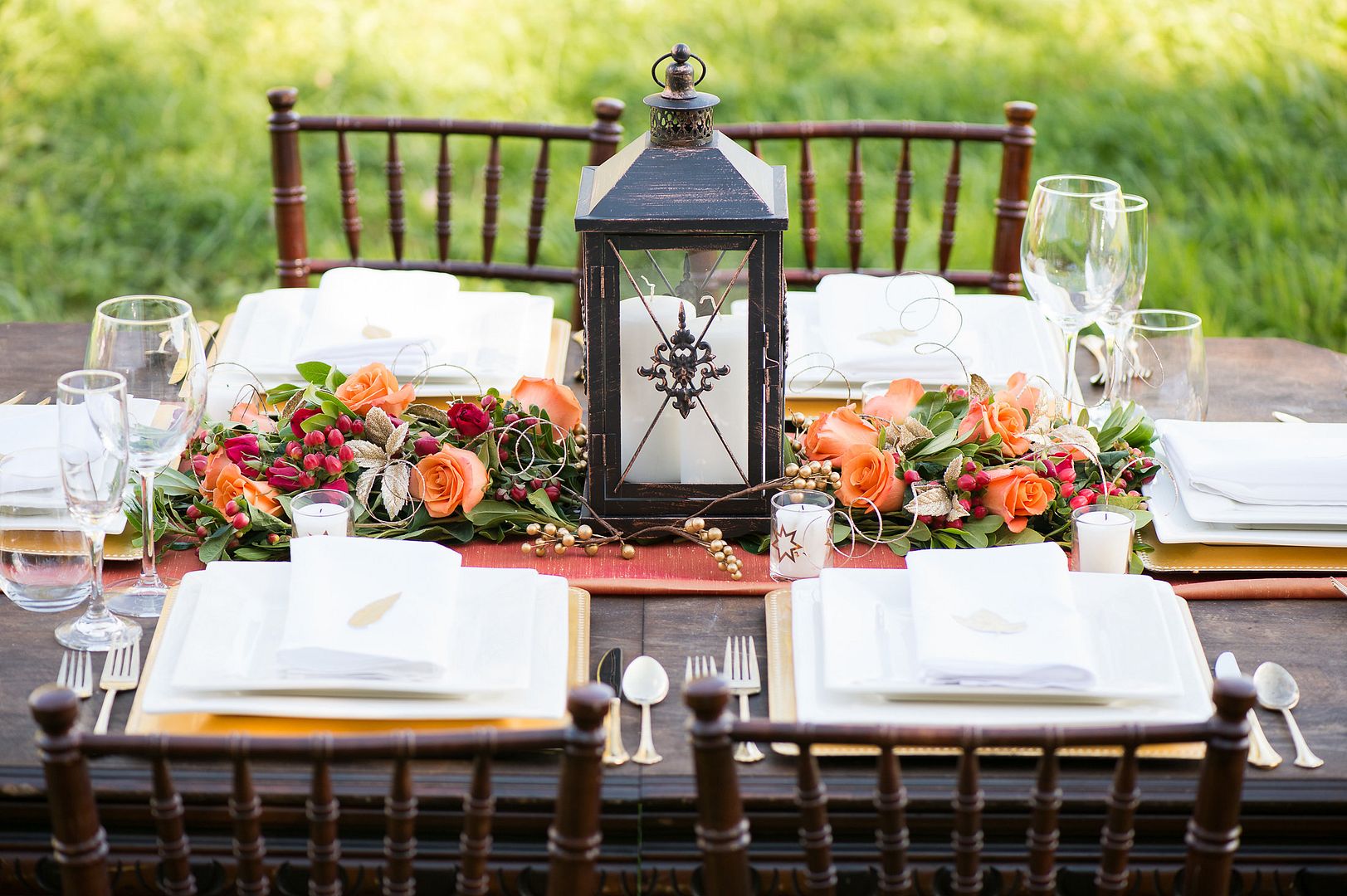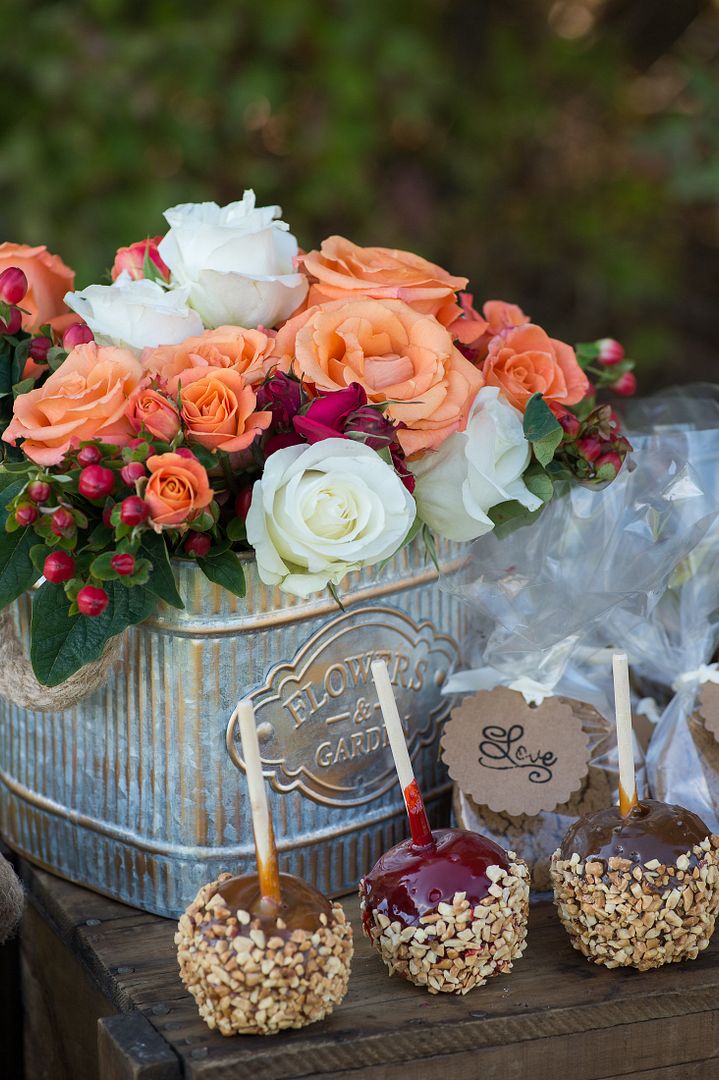 So many gorgeous colors and such an array of tasty looking treats. I'm really loving that table set for six because it just looks so inviting and intimate. The square plates and chargers give this elegant setting a bit of a modern flair which is quite unexpected. And so what's happening here is that we're actually seeing a really lovely mix of modern, elegant, and rustic styling.
Pumpkin pie on spoons? Chocolate dipped pears? An assortment of candied and caramel apples? Guys, i'm in a food coma just looking at all of this sugary goodness! Not to mention the pies and the donuts. Oh, and do I spy popcorn? Mmmmmm, my most favorite of the fall treats!
Oh, and I can't go without mentioning my love for those lovely lantern centerpieces. I think that there's a lot of nice things going on visually here. The table runner anchors the florals so nicely while the lantern provides a nice visual contrast. Such a beautiful statement. And I think it's nice how the angles of the lantern sort of mimic the shape of the plates.
Big hugs to everyone who was a part of bringing this lovely shoot to life. So much eye candy here! And you know what that means? I'm off to pin to my heart's content! Care to join me?
Share This: