Laura Hooper Calligraphy

workshop here in Atlanta, I was head over heels excited. As I started to dream of all of the details, I decided that I would want to bring a photographer with me to capture of the details. Lauren of

Lauren Rae Photography

was the obvious choice because not only is she an amazing photographer, but she's also a talented stylist as well!

I've been a huge fan of Laura Hooper and her gorgeous calligraphy for years now. Yes, years. And so when Laura asked if I would do a little bit of styling for the recent




So off to the drawing board we went... and before we knew it, we had come up with so many fun ideas. We decided pretty quickly on this sort of "desert chic" theme. We imagined succulents, and geometric terrariums, and tiny terra cotta pots with gold painted rims.




We mixed nature with modern styling. And the result? A space that felt inviting and creative. We brought touches of color to this space through the use orange and yellow ranunculus. In addition, at each place setting sat a colorful IZZE drink as well as a single succulent. These

ikat placemats

tied right into the vibe we were going for. And overall? We couldn't have been happier with how it all turned out.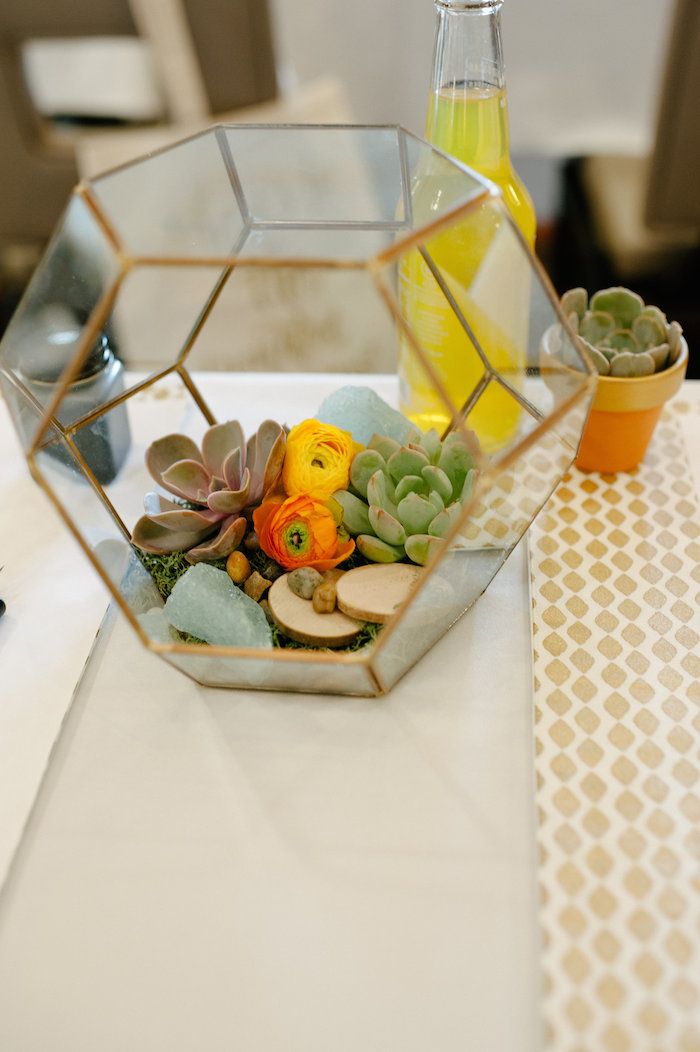 We wanted to encourage the class to get up and take breaks here and there. And so we thought
—
what better way to accomplish that then to set up a fun and creative food display?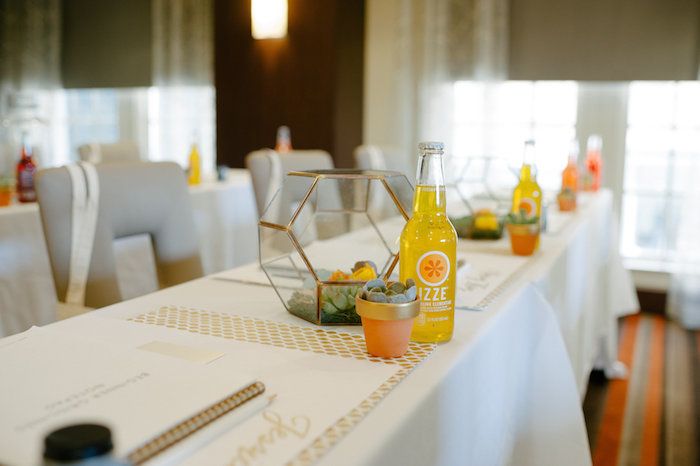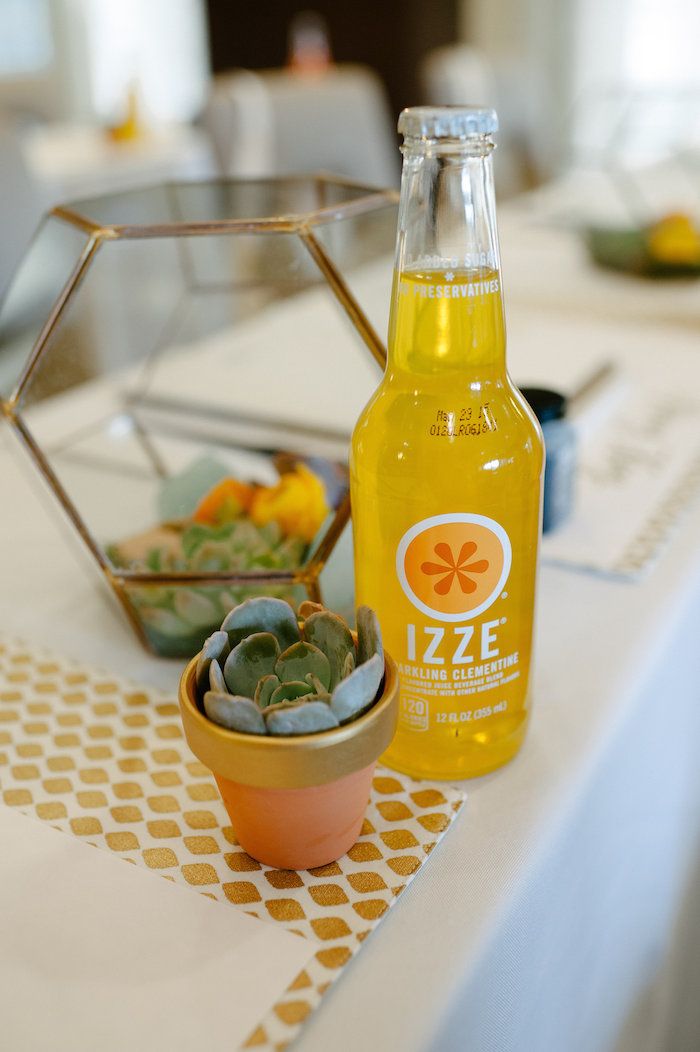 And seeing that it's fall and all, we had a hunch that a popcorn bar would go over pretty well. And lucky for us? We couldn't have been more right! It was such a hit!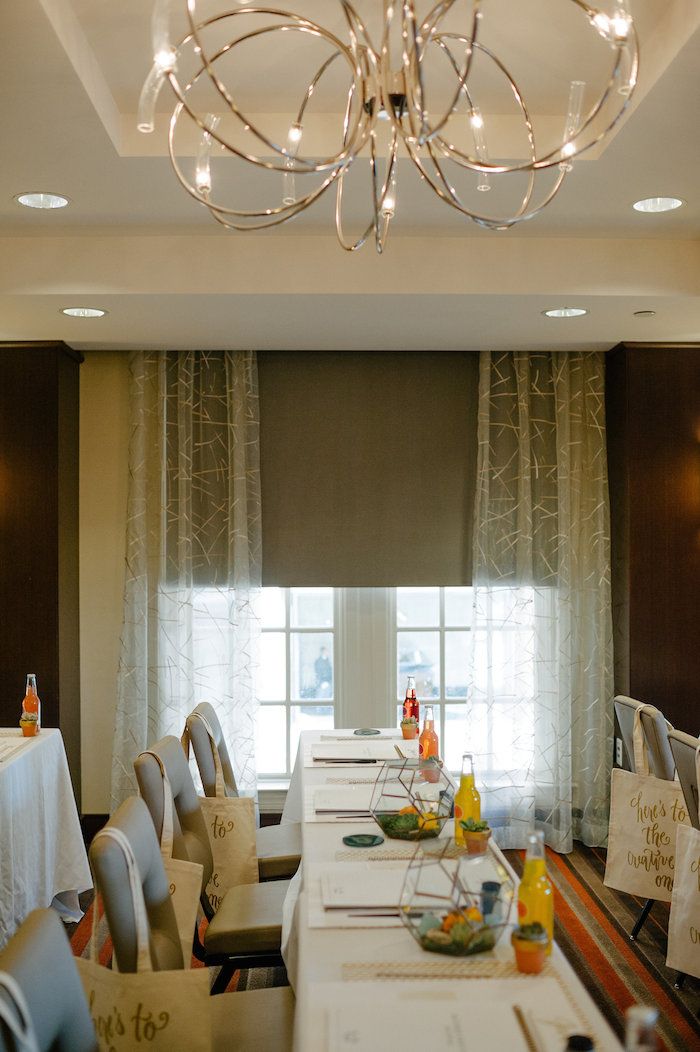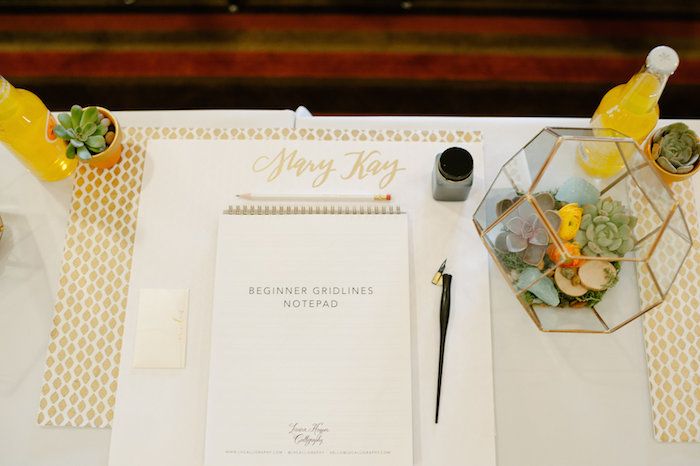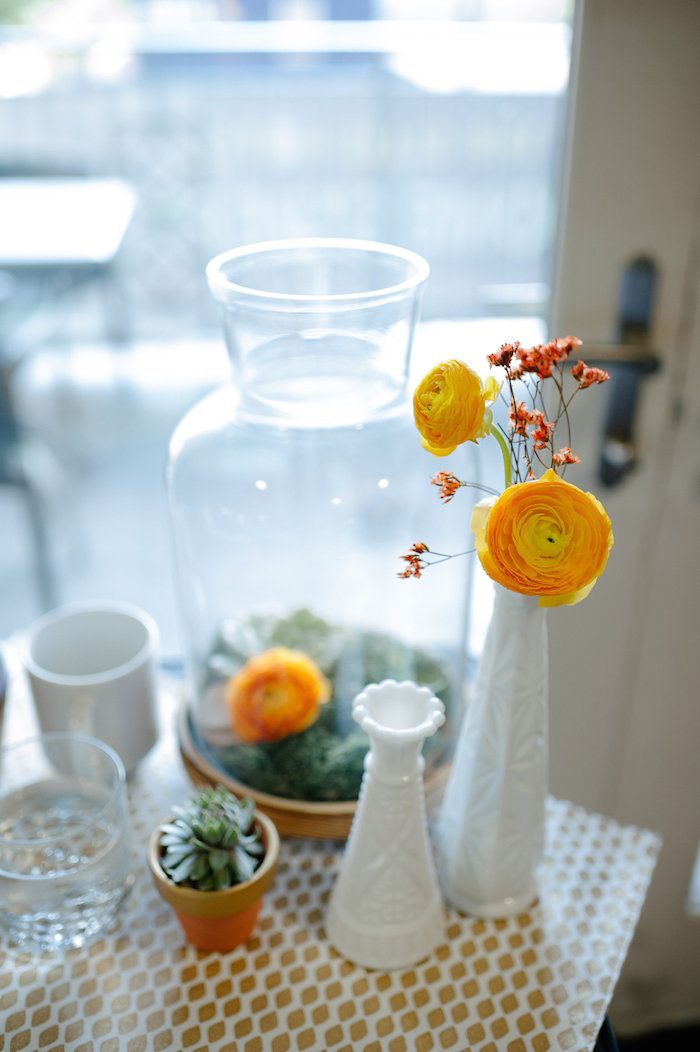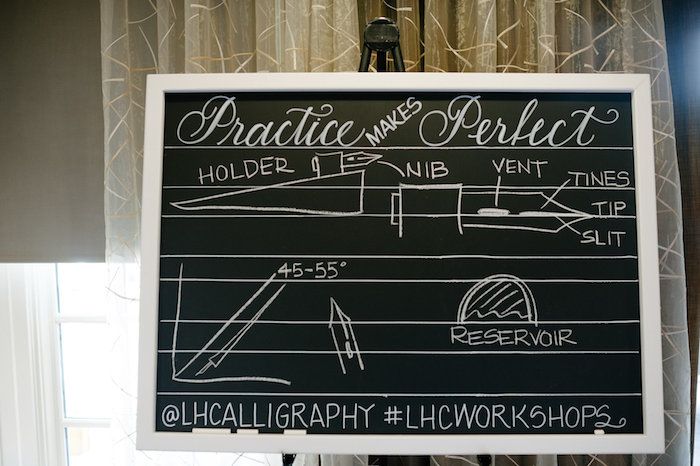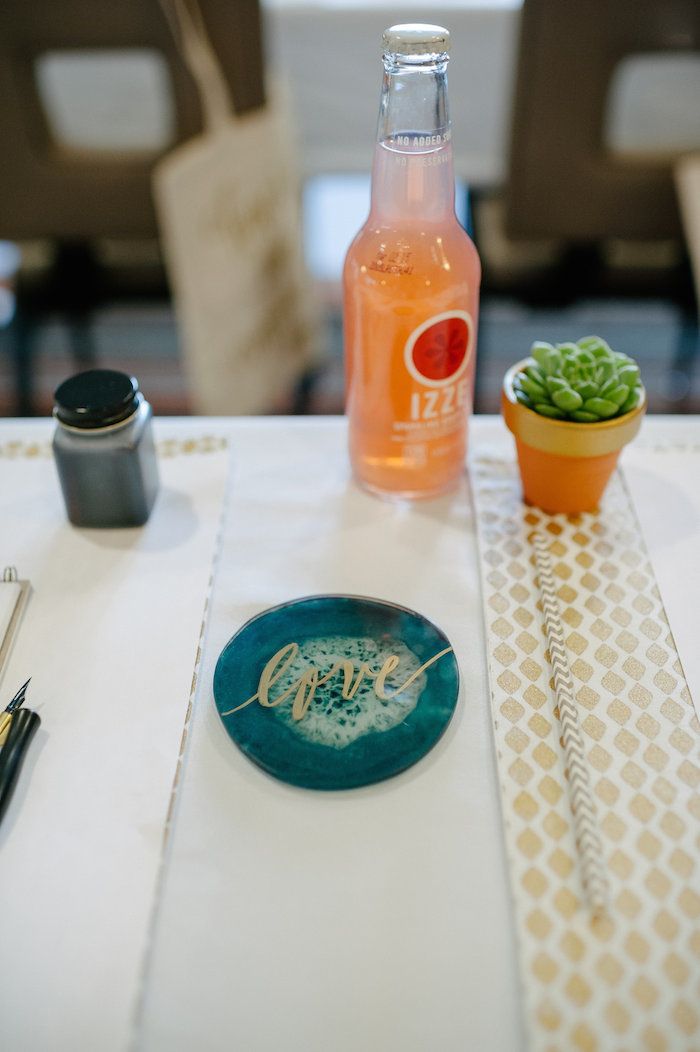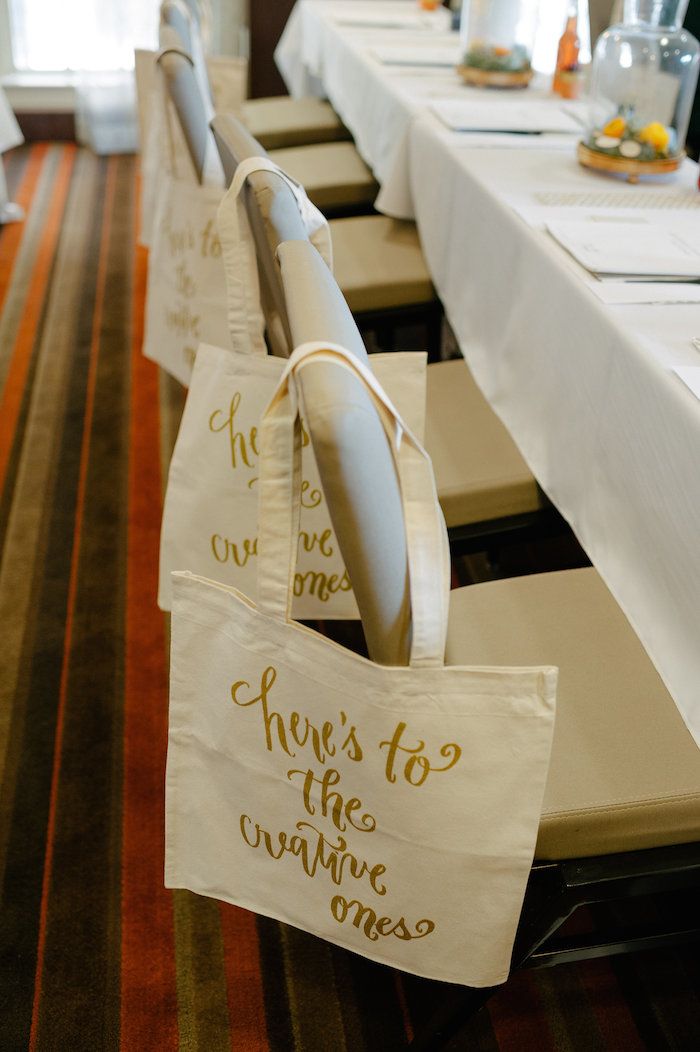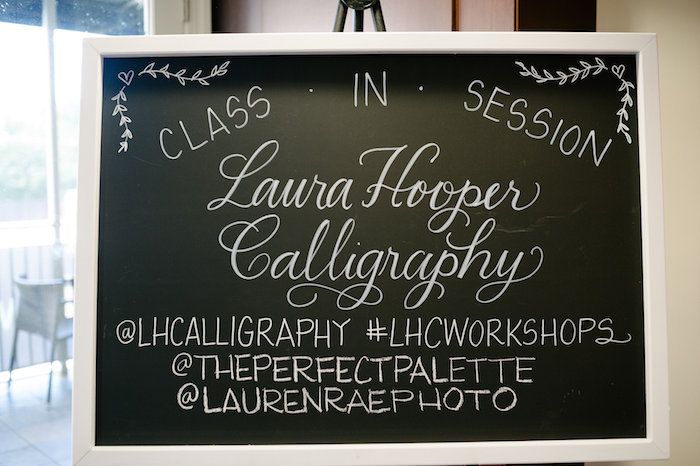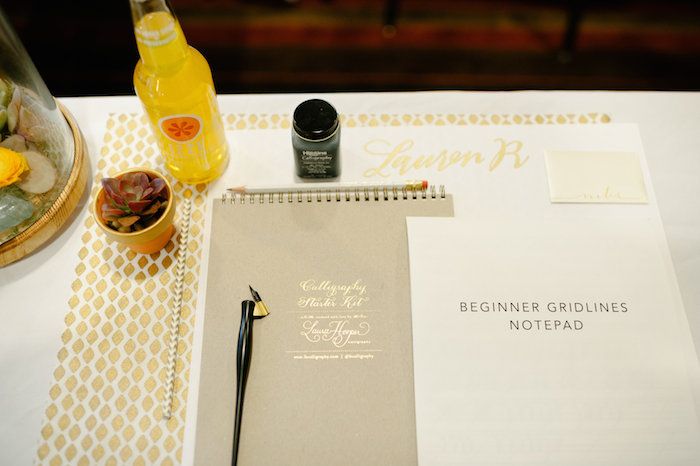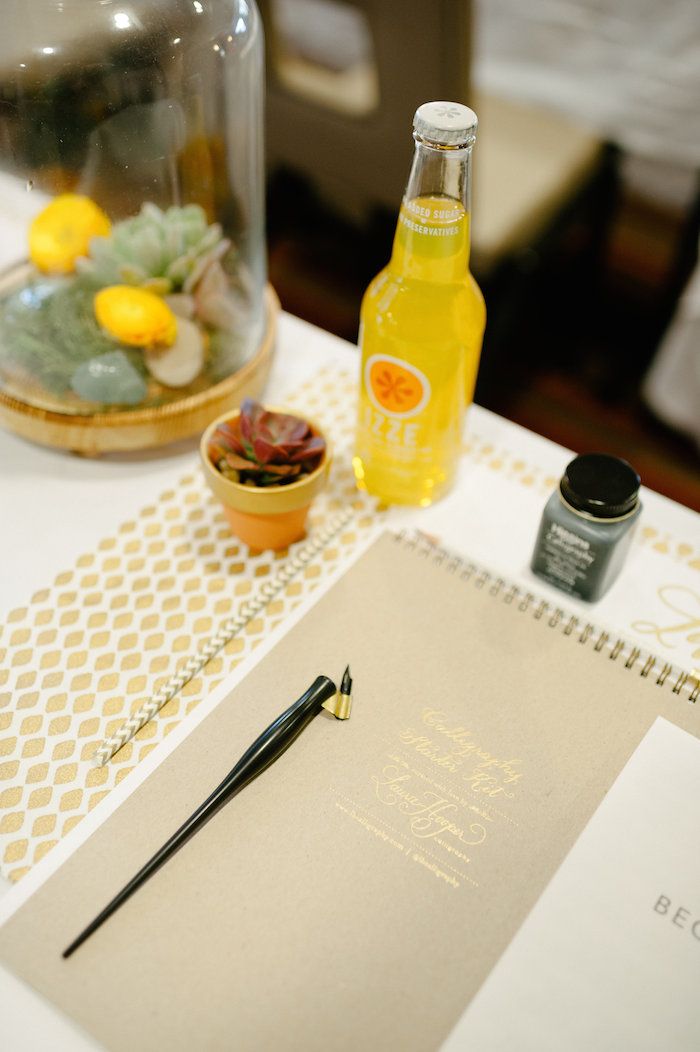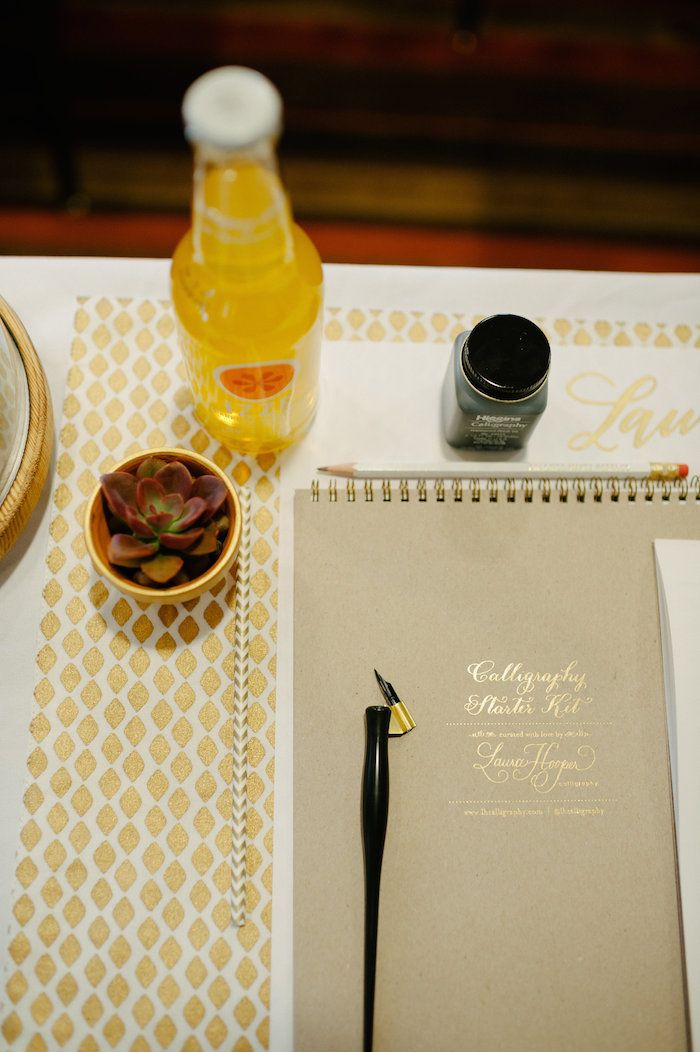 We had Laura write out the names of each popcorn flavor on little chalk boards. And the toppings? Well, we had everything from m&m's to white chocolate chips. My personal fave was a mix of kettle corn and peanut butter m&m's.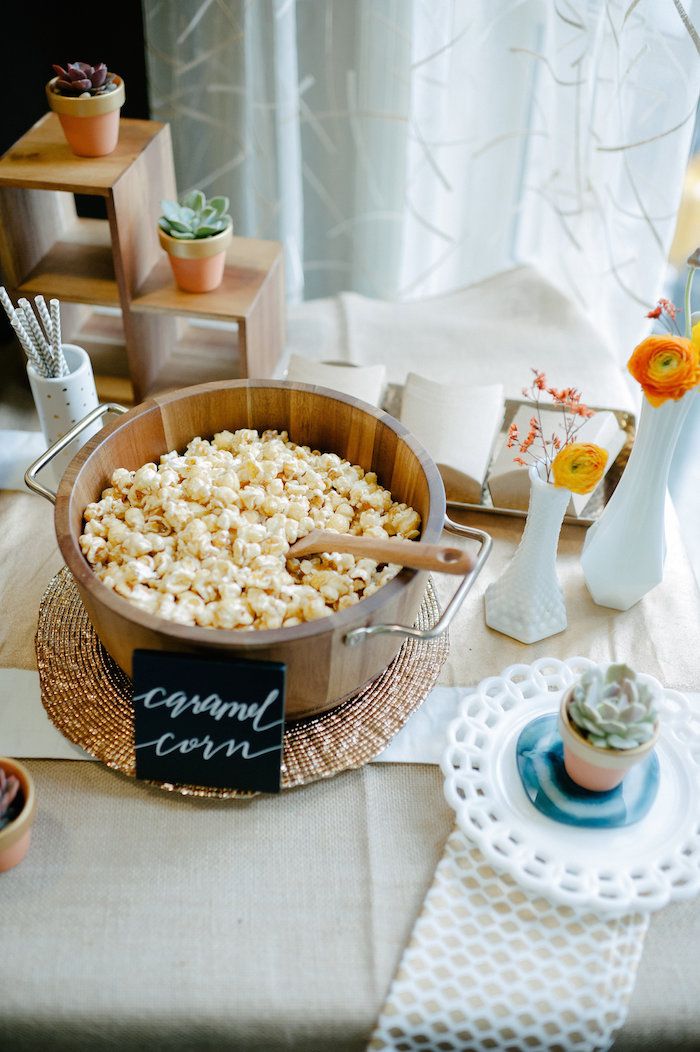 And guess what? Lauren and I were also lucky enough to have the chance to actually take the workshop! And of course we totally jumped at the chance!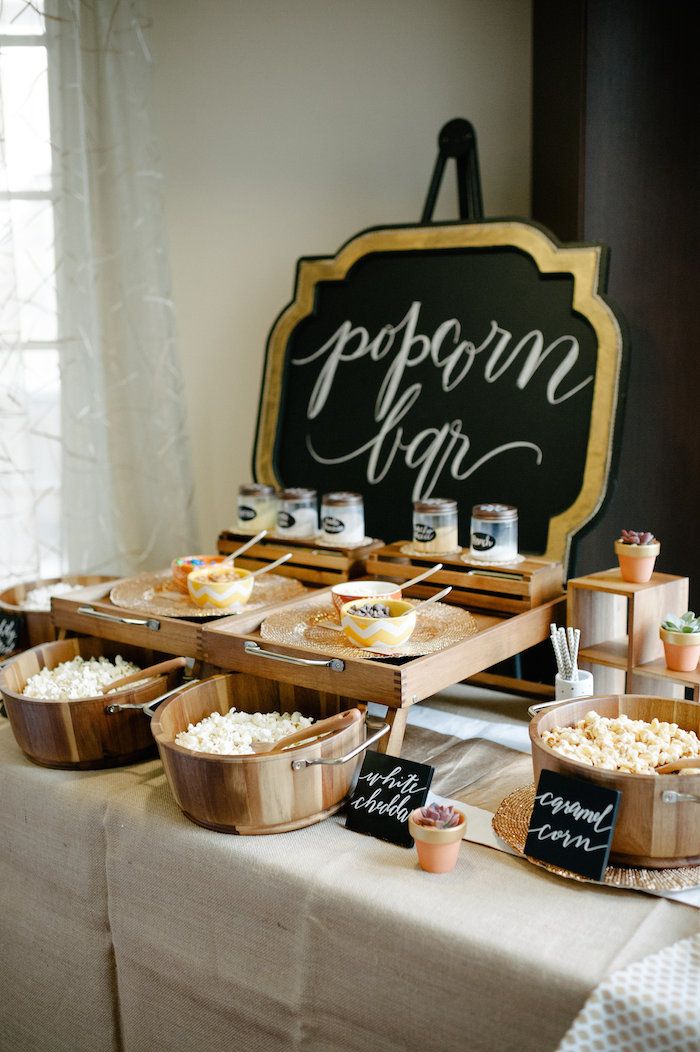 We had so much fun learning the basics. I swear, Laura makes it look so easy! I definitely saw some improvement in myself from the where I was at the beginning of the class to where I was at the end of the class! So that was exciting.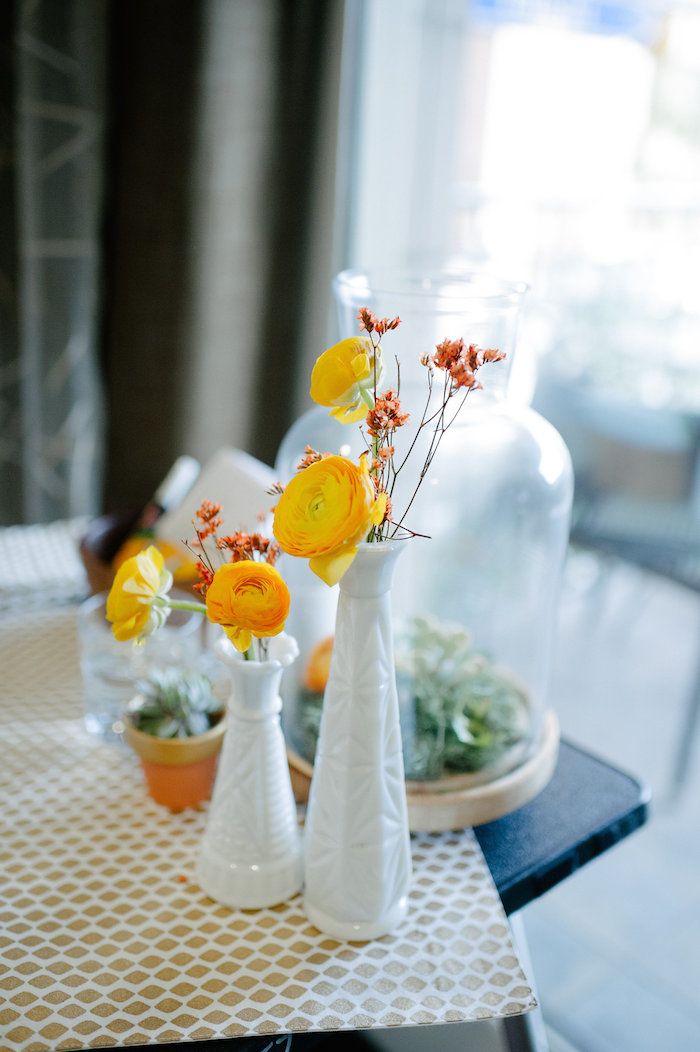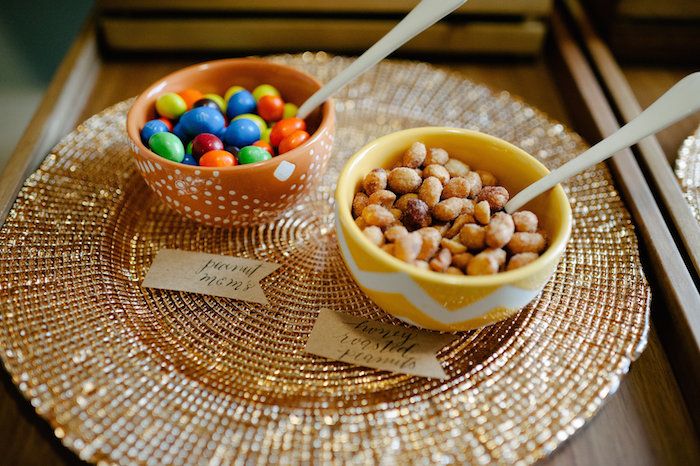 Plus I was super thrilled to be able to bring home my very own calligraphy pen, and some ink, and these handy little practice sheets. Because practice makes perfect, right?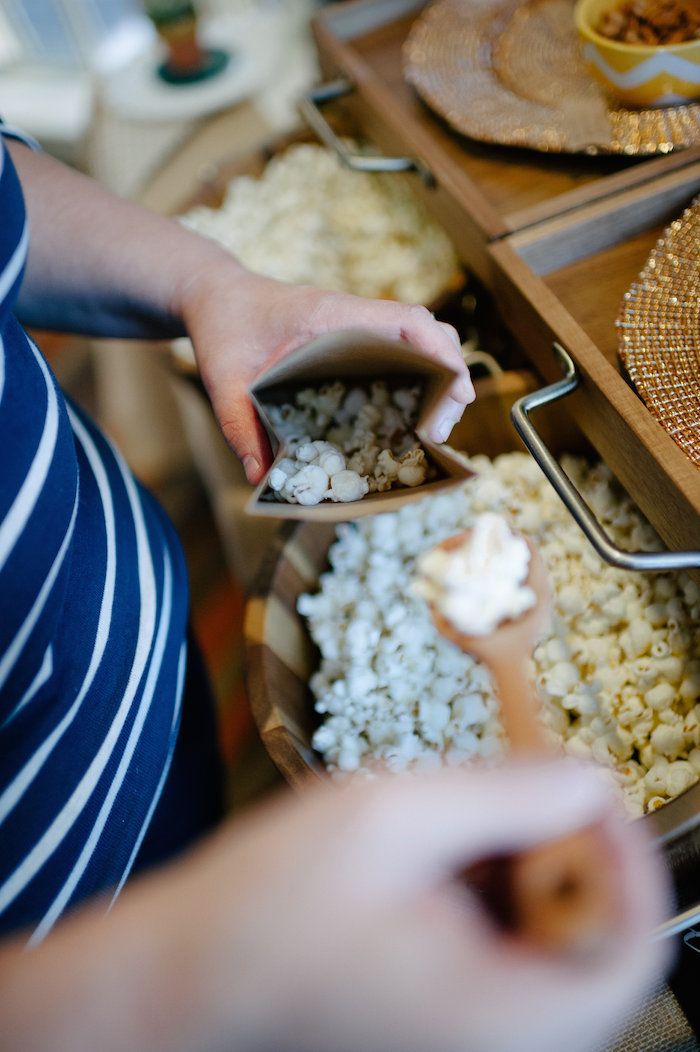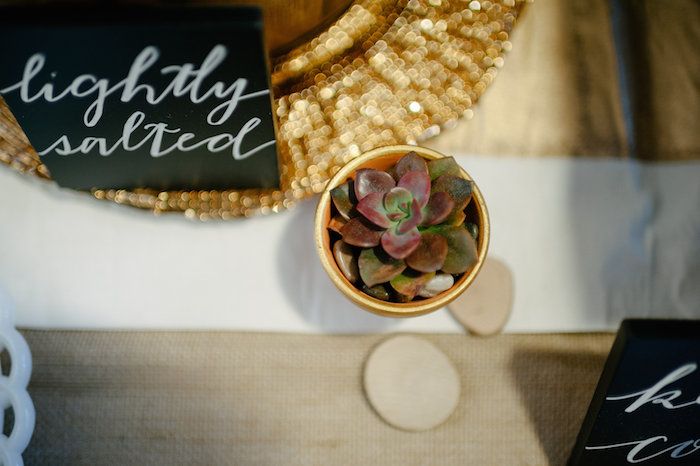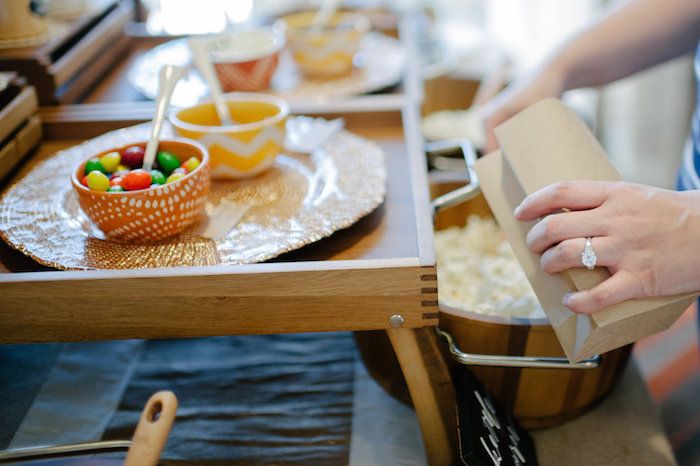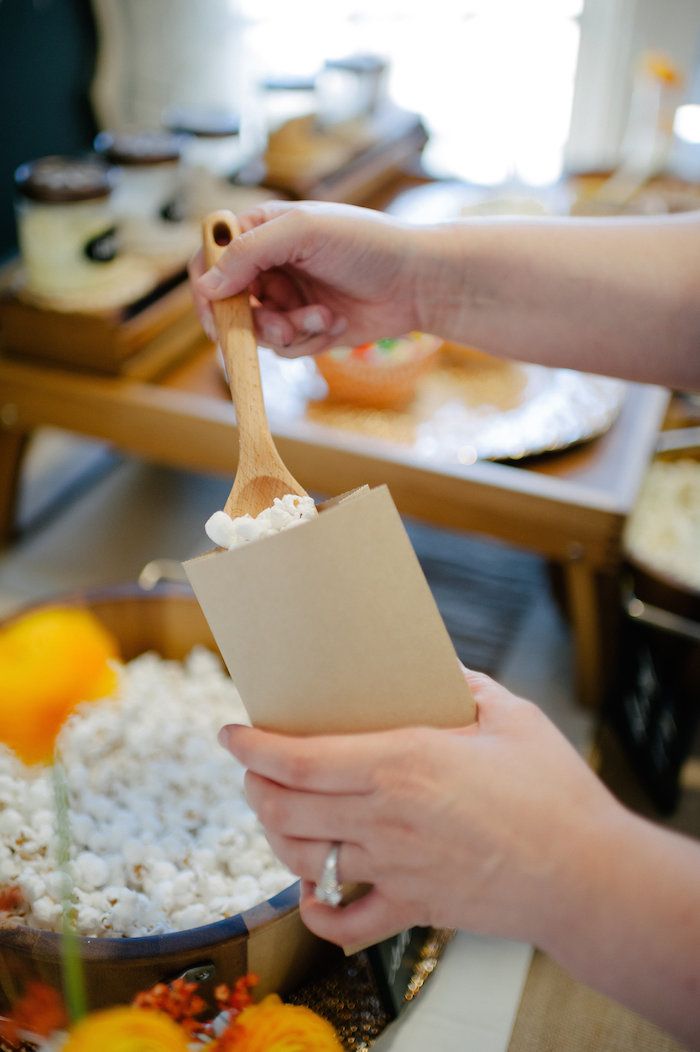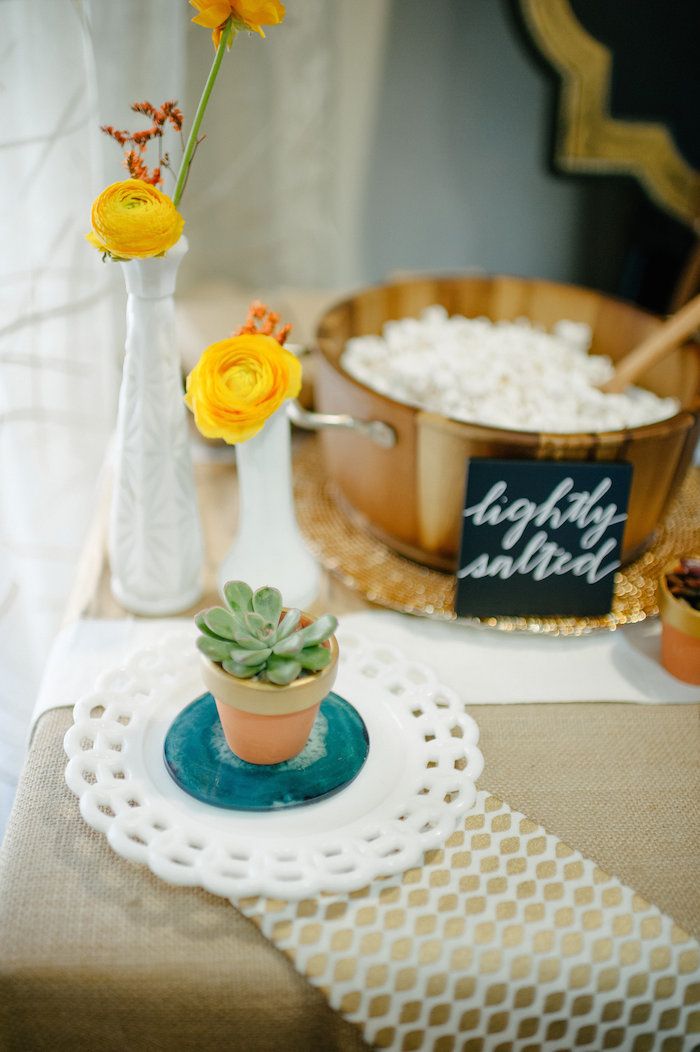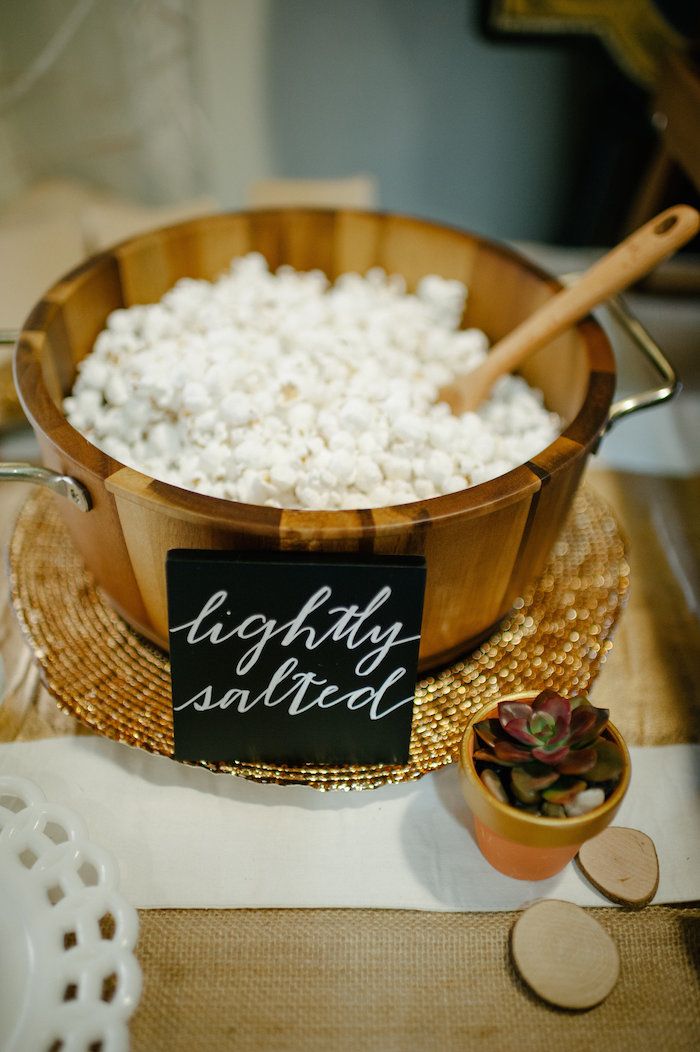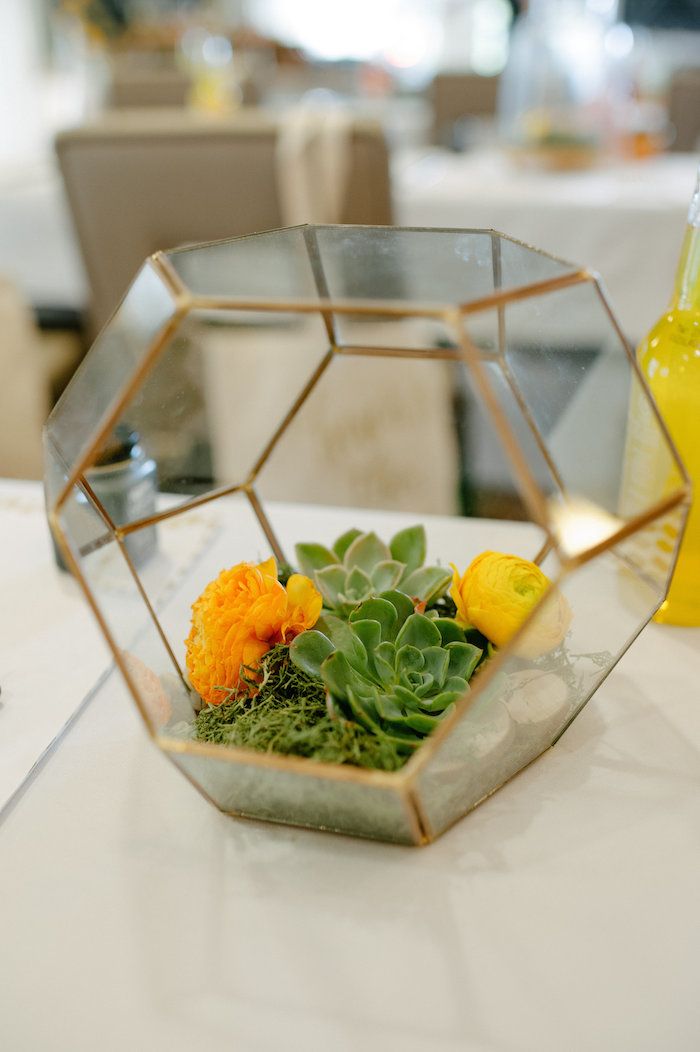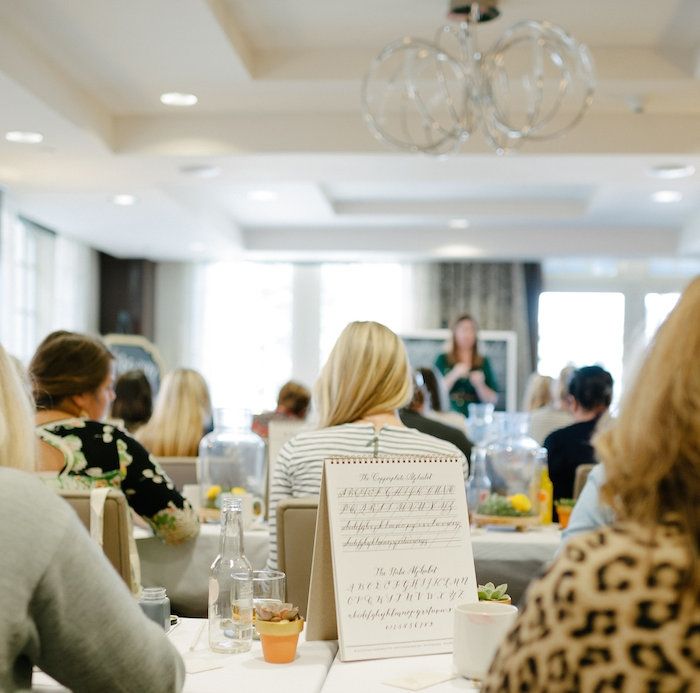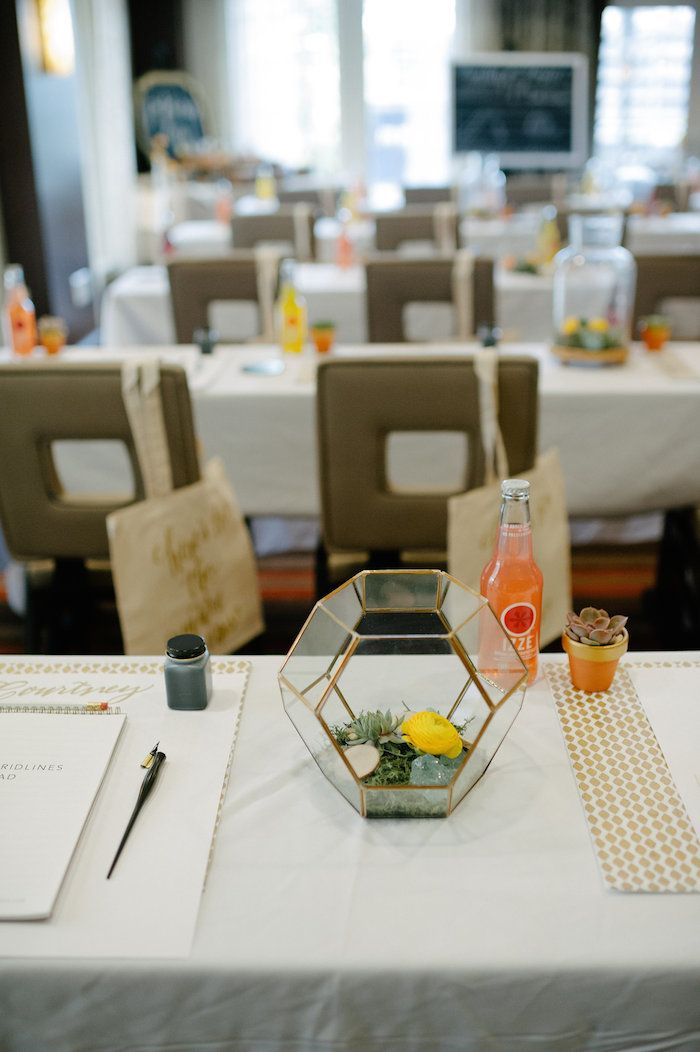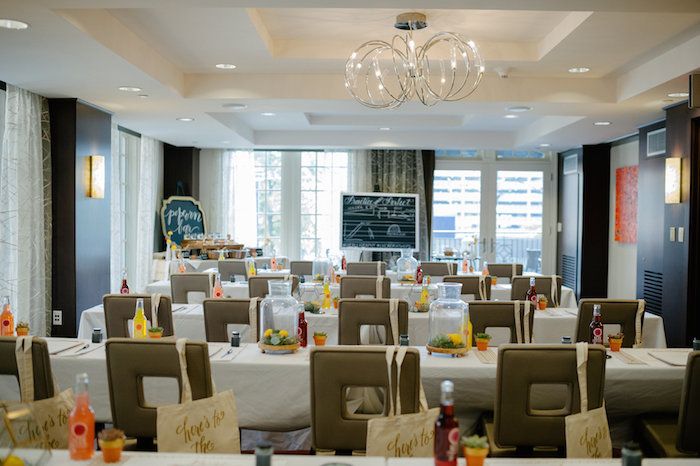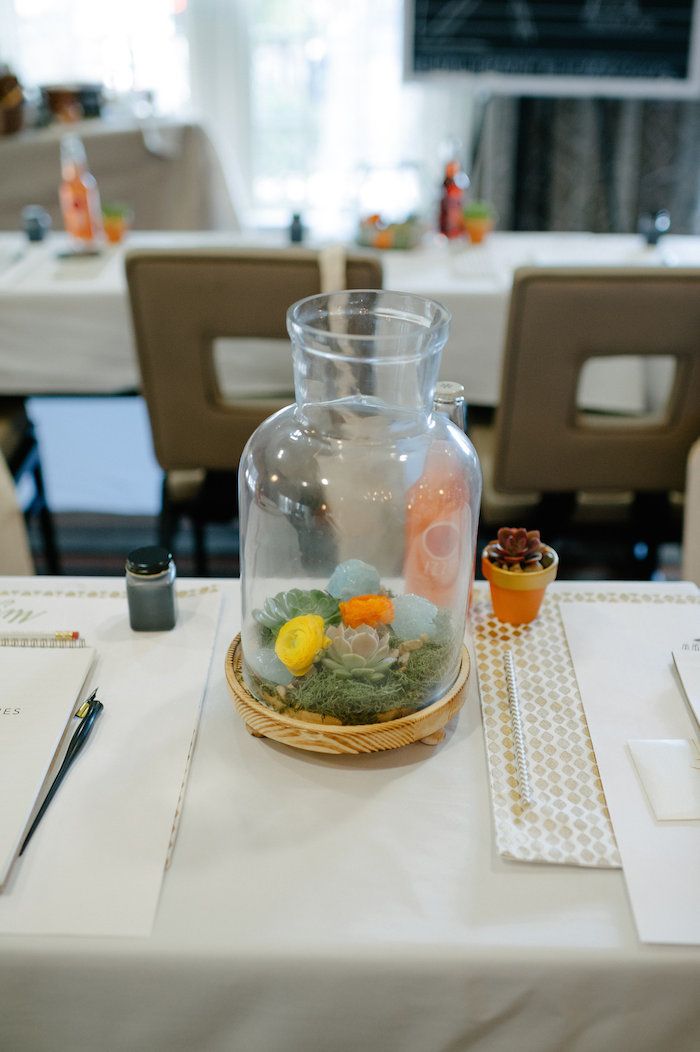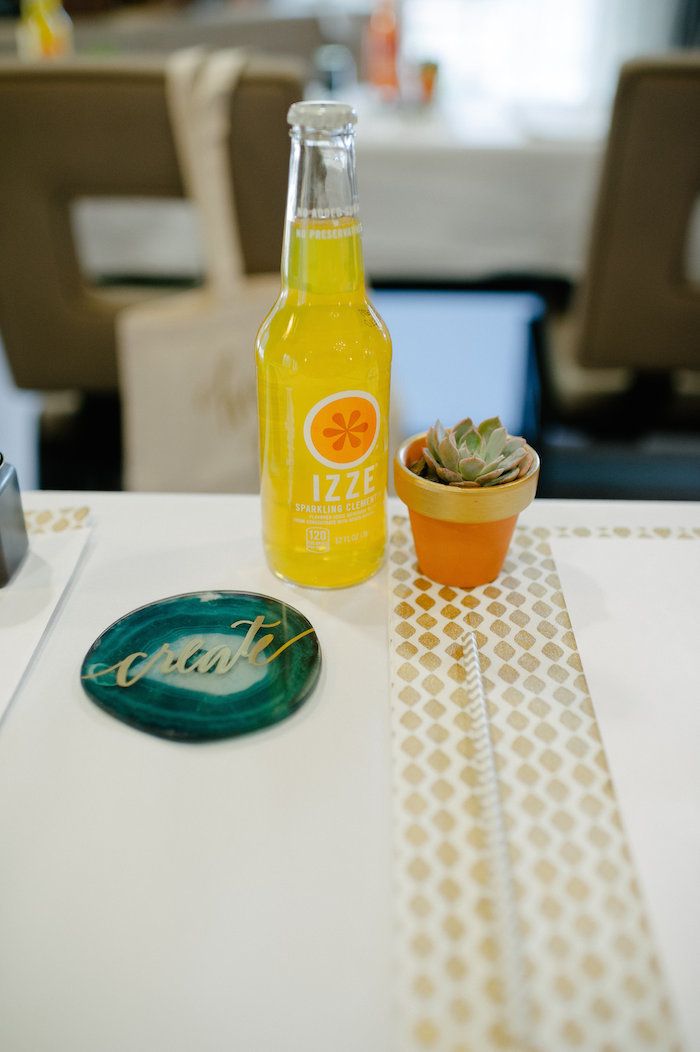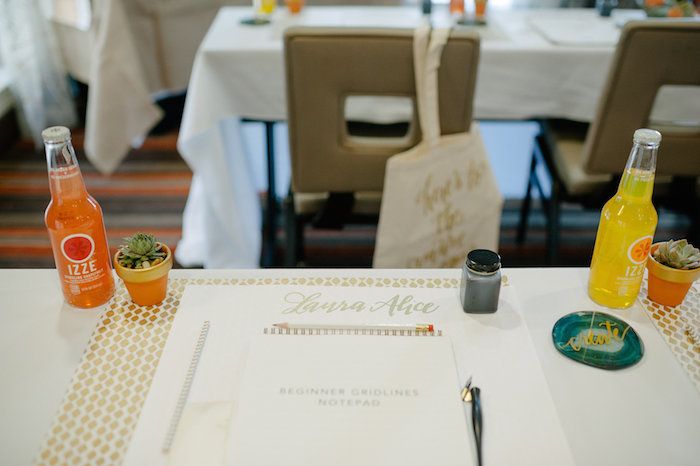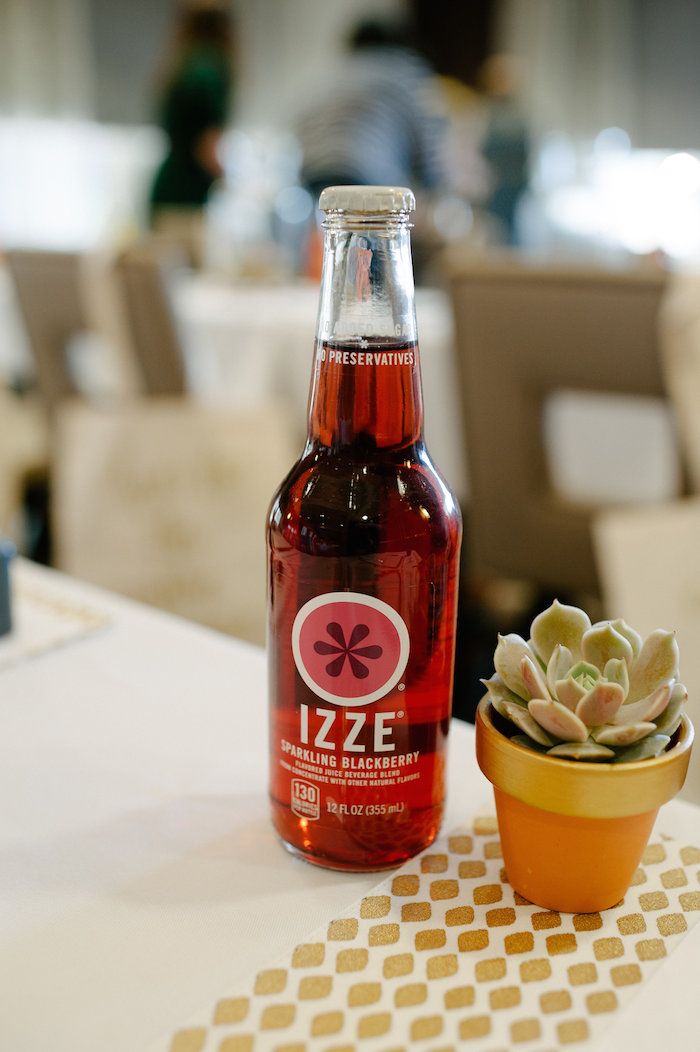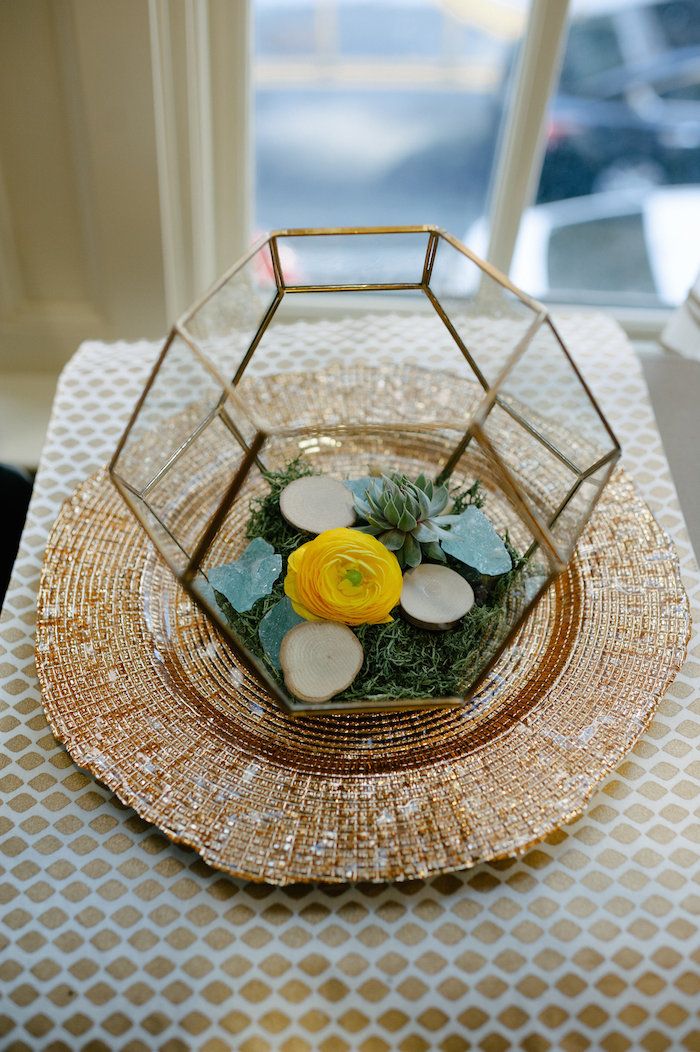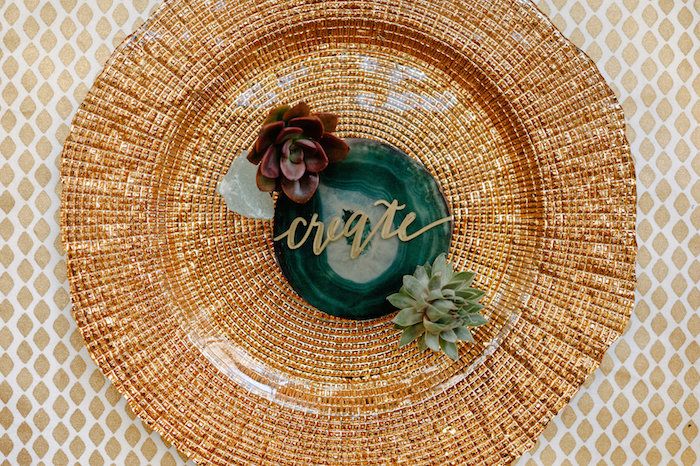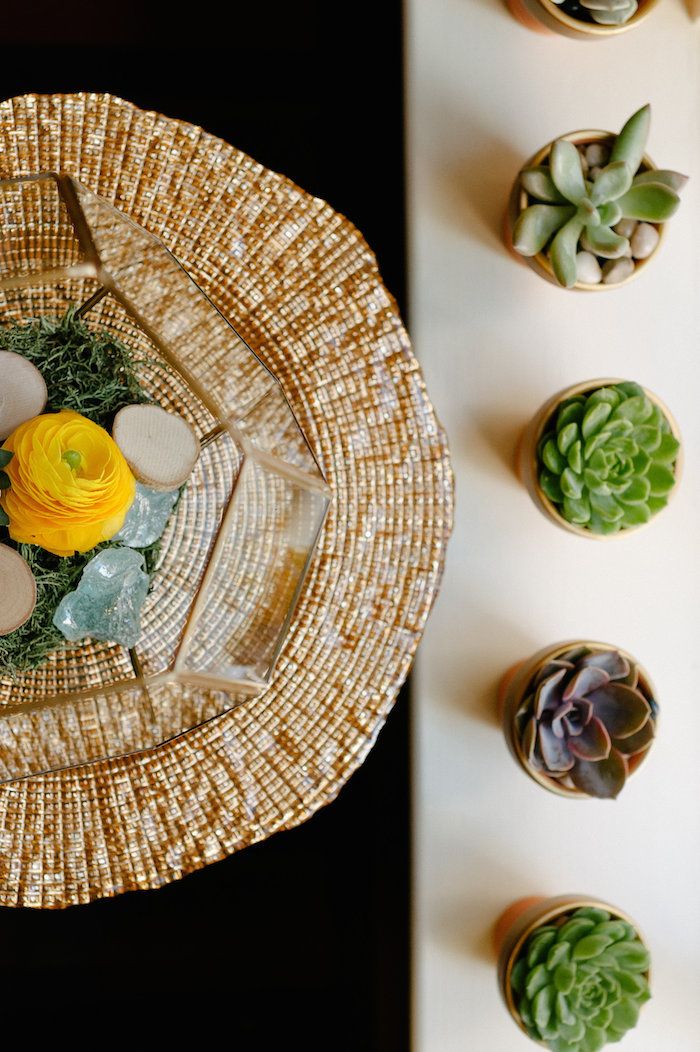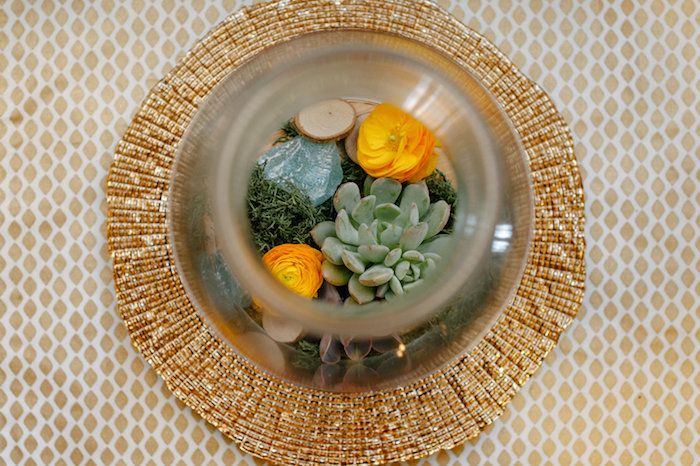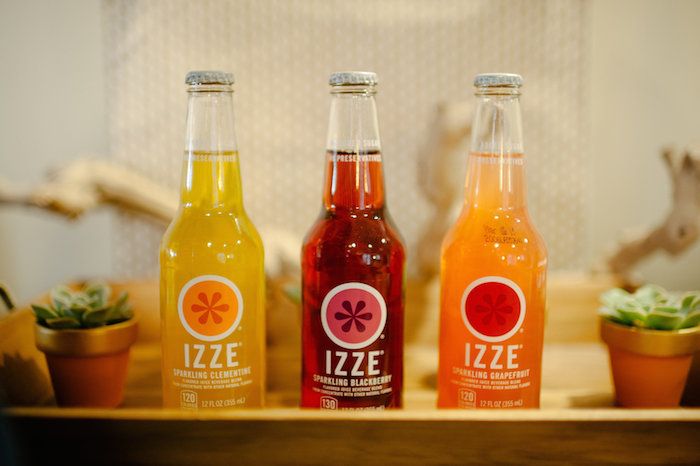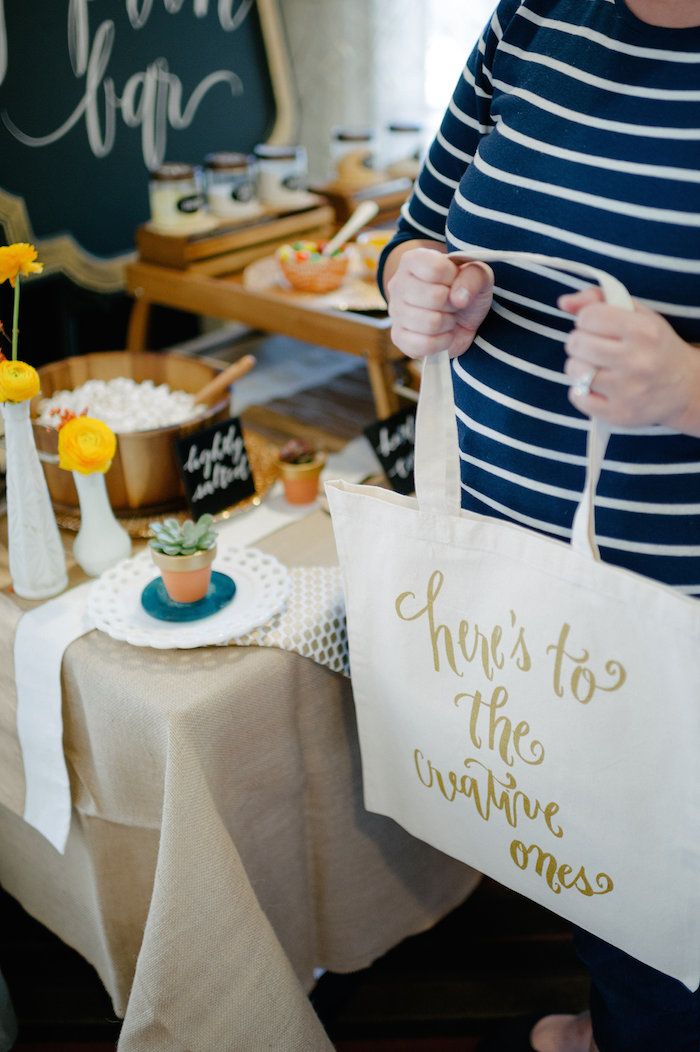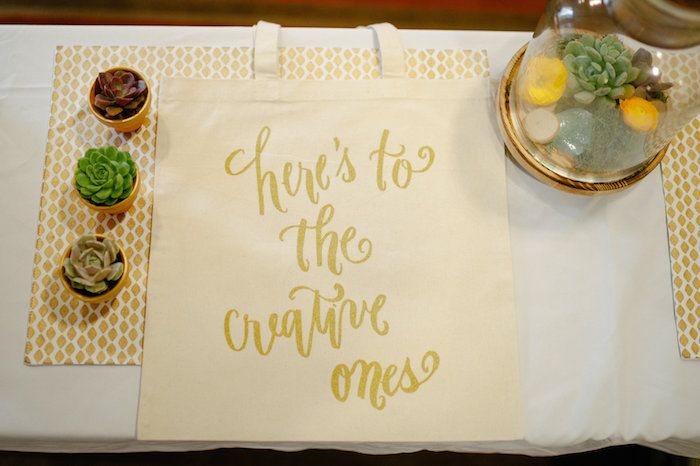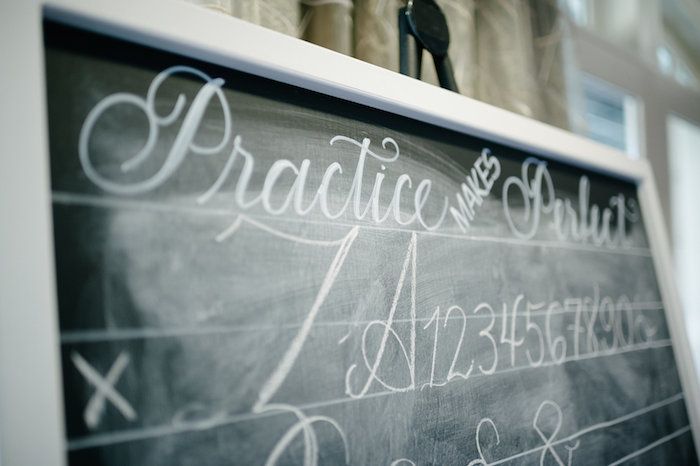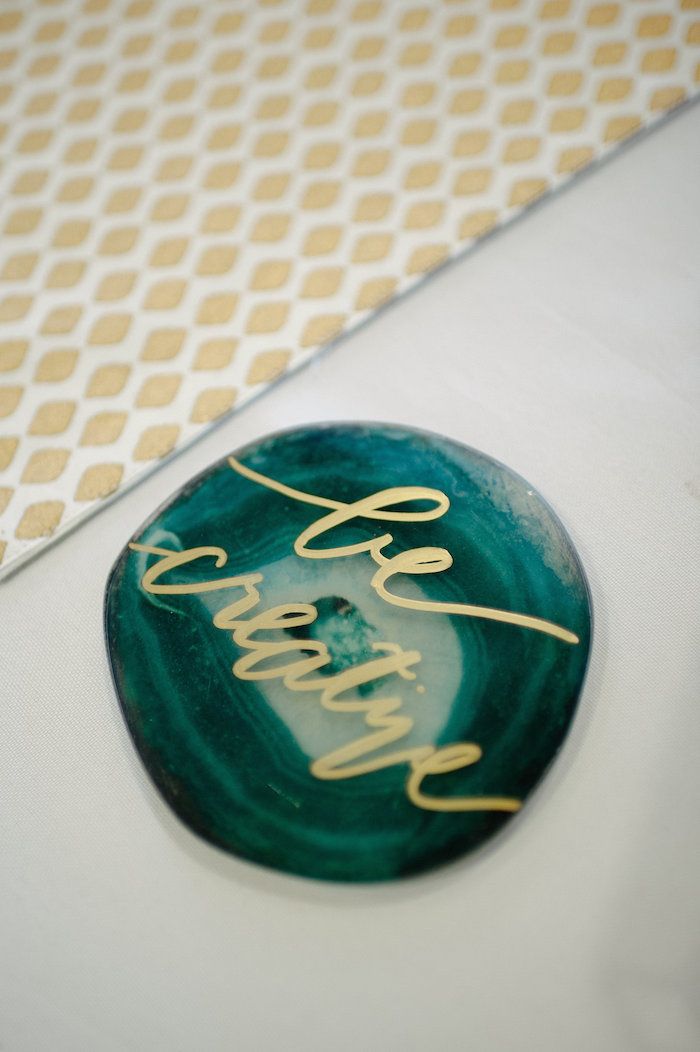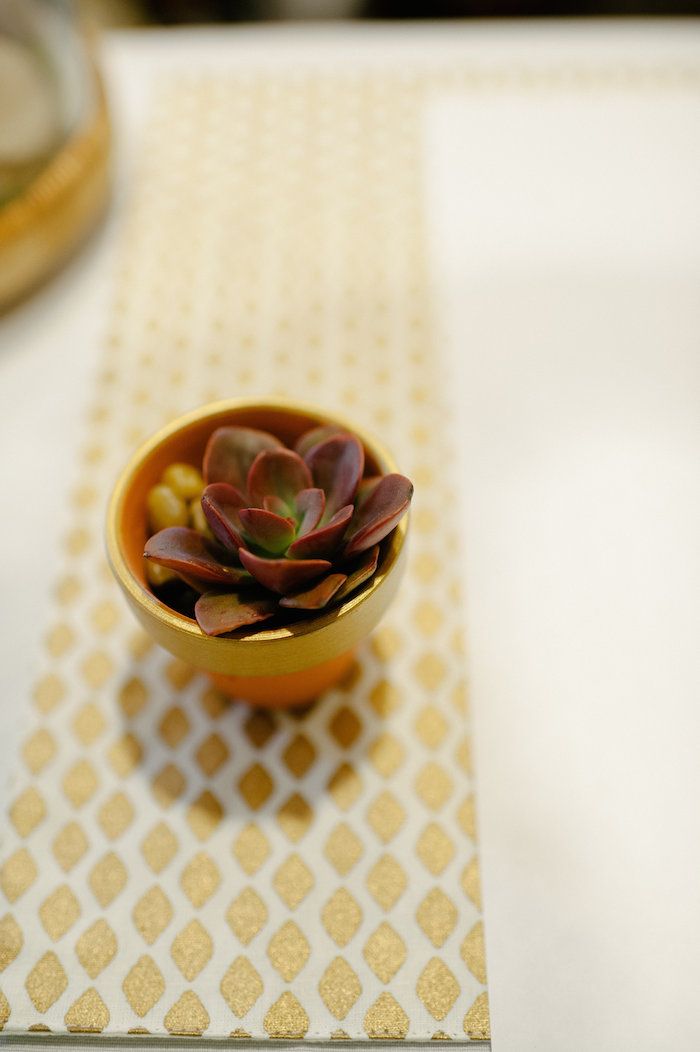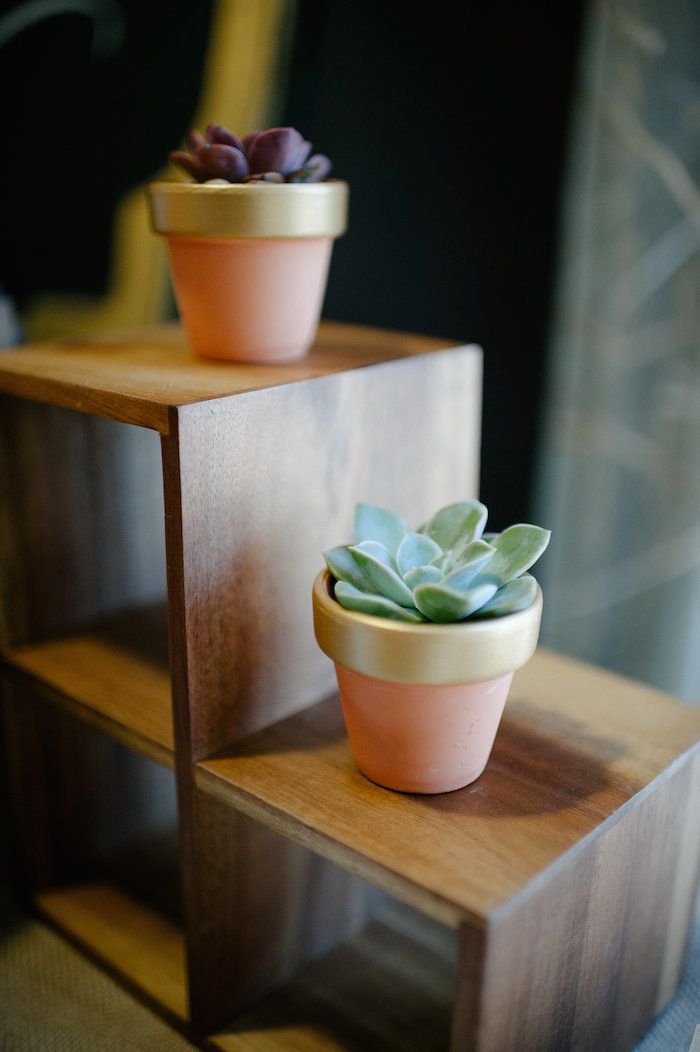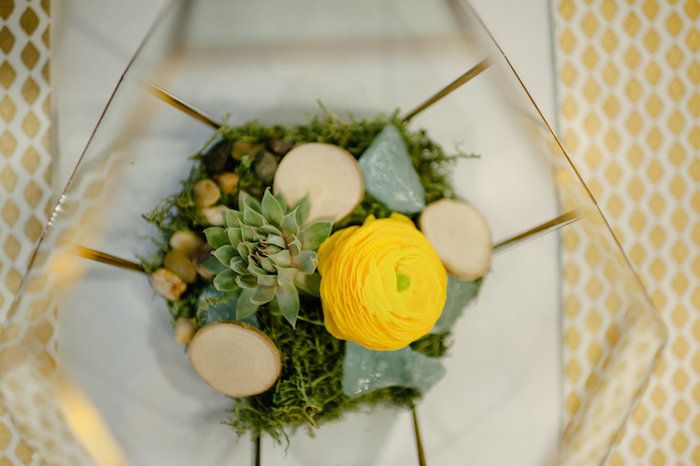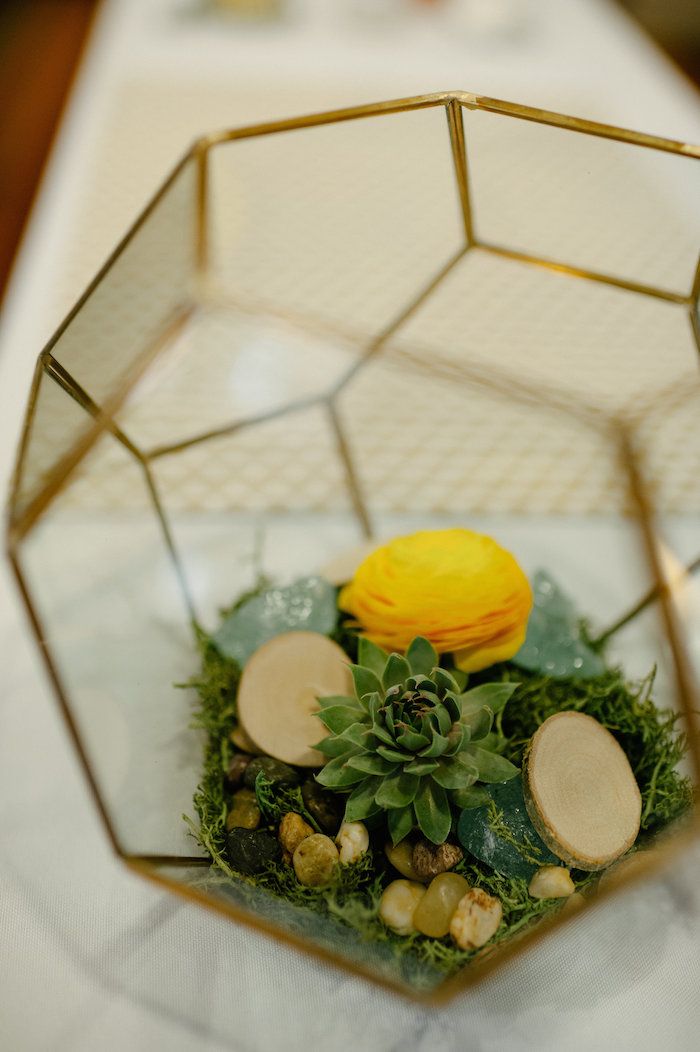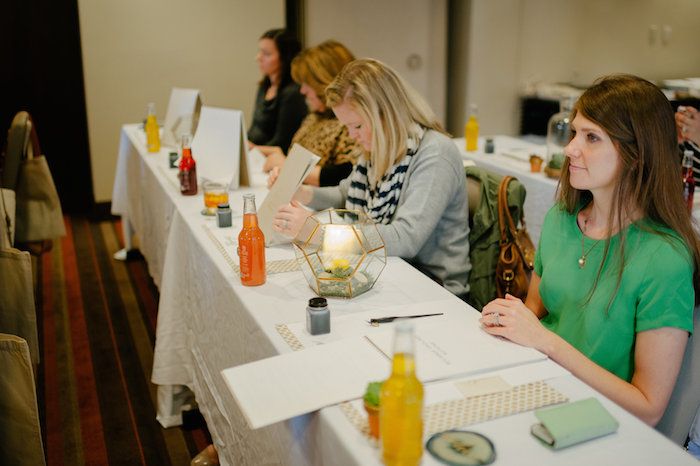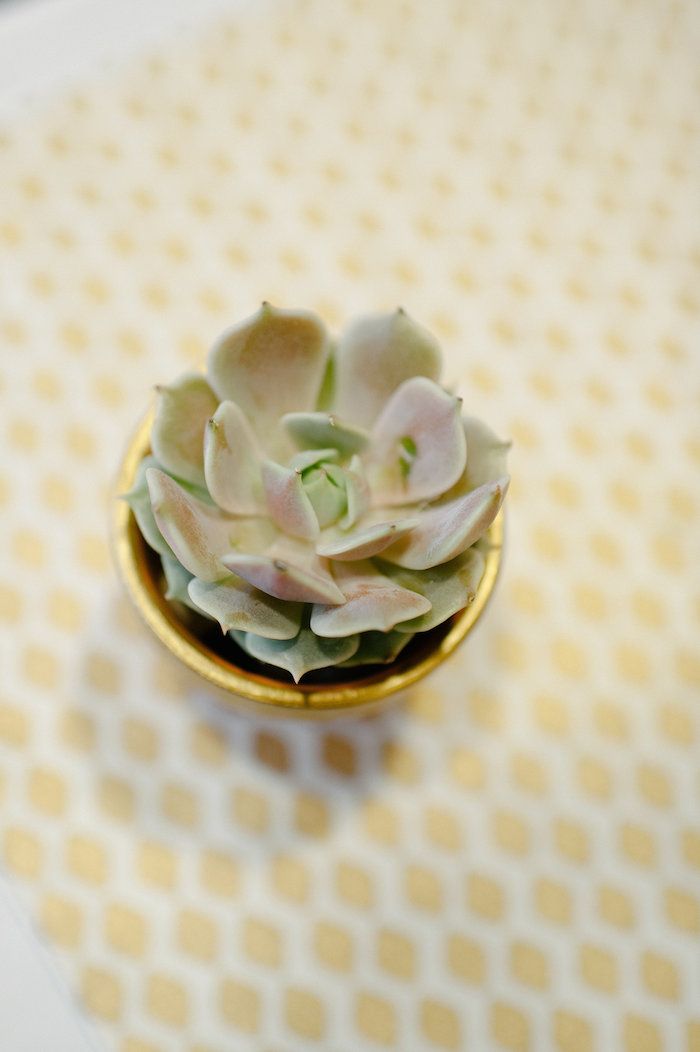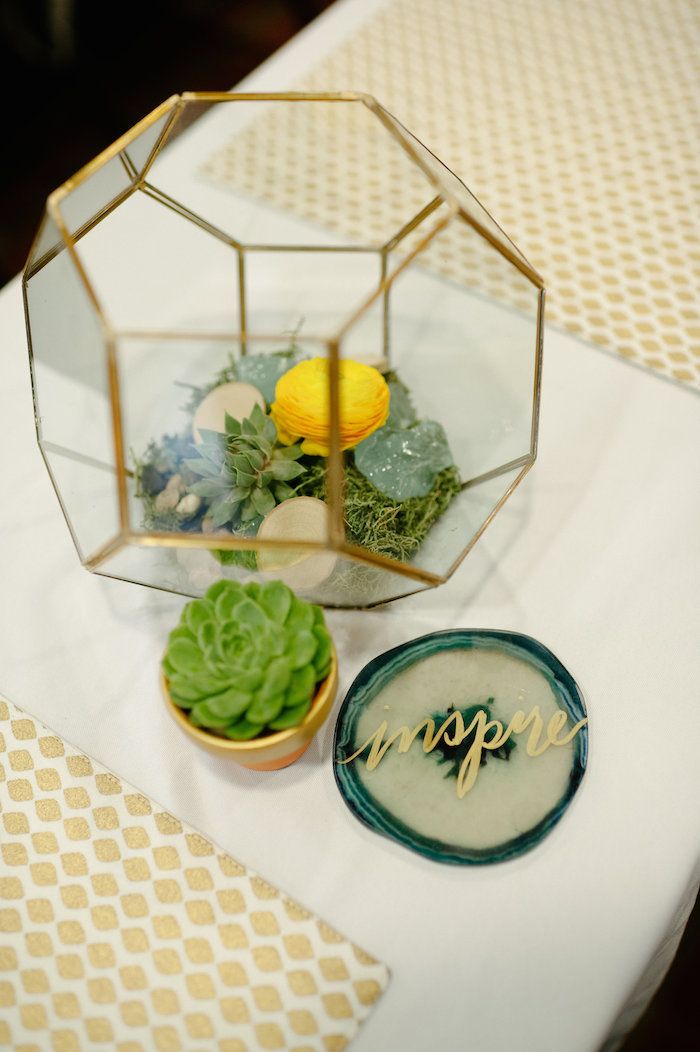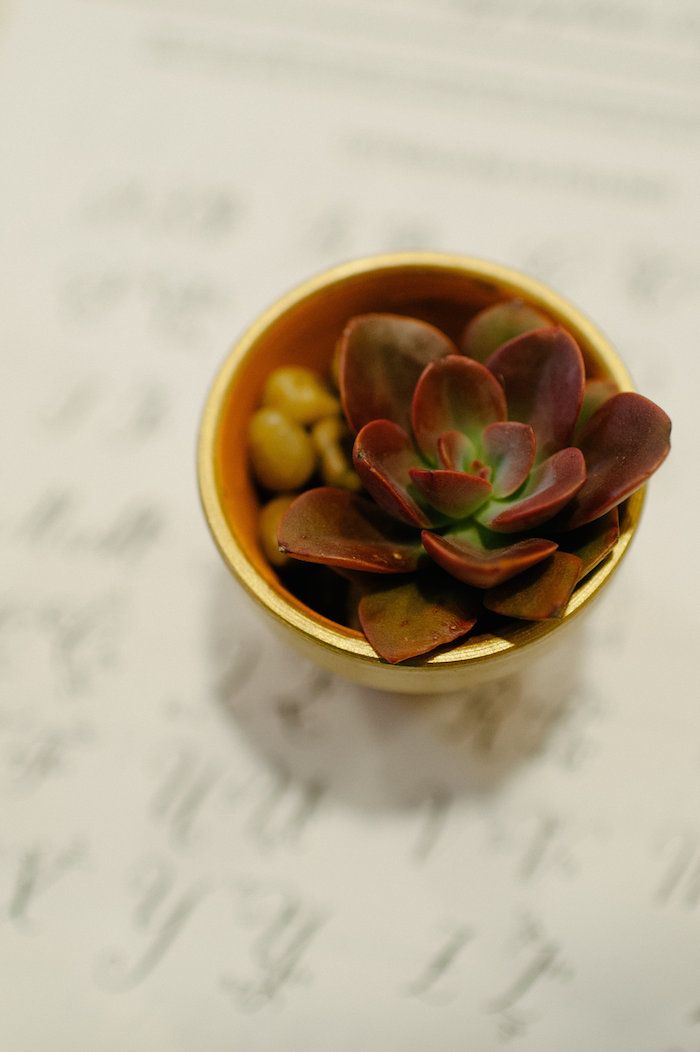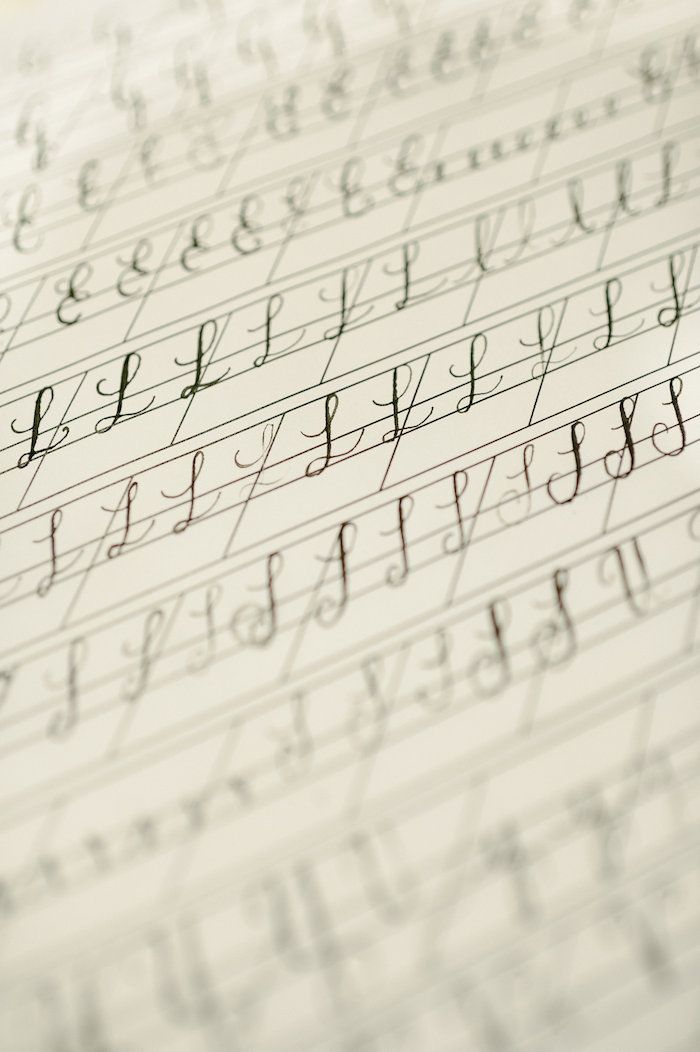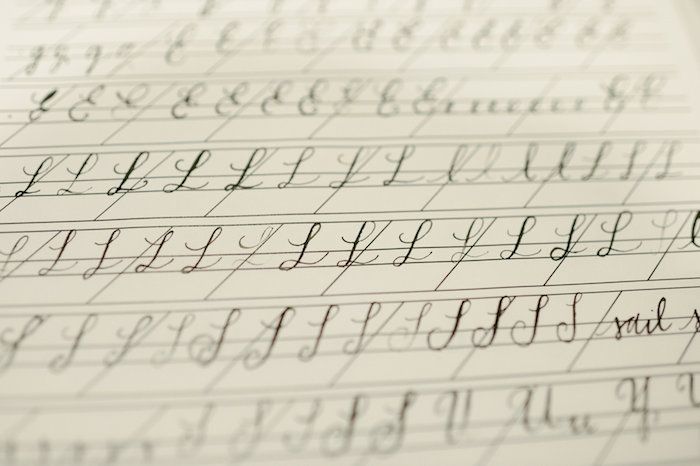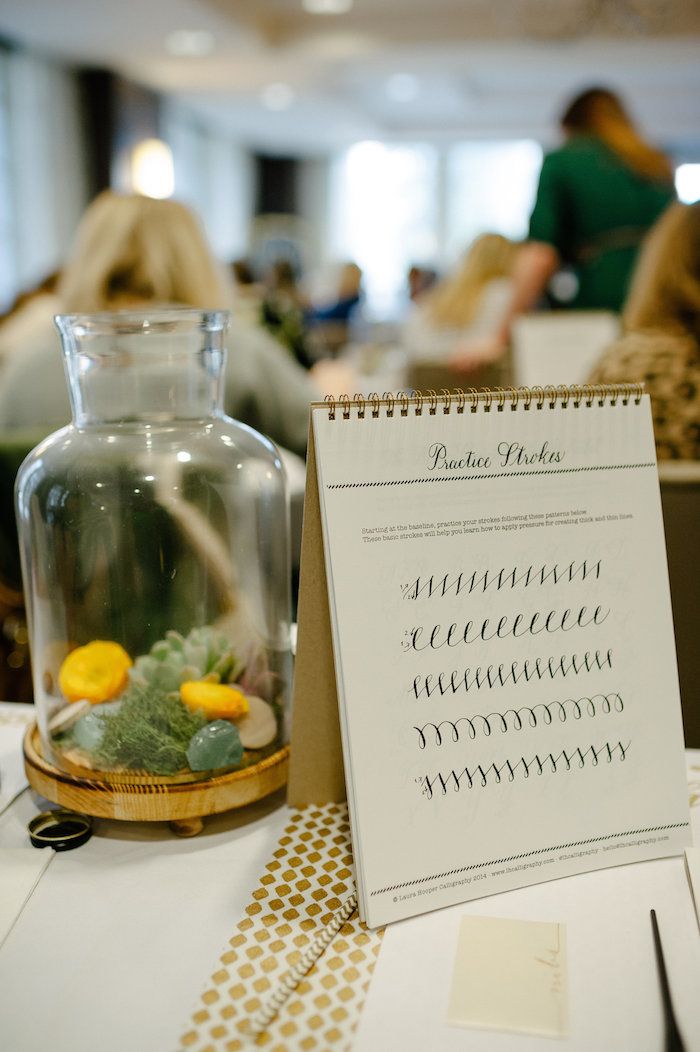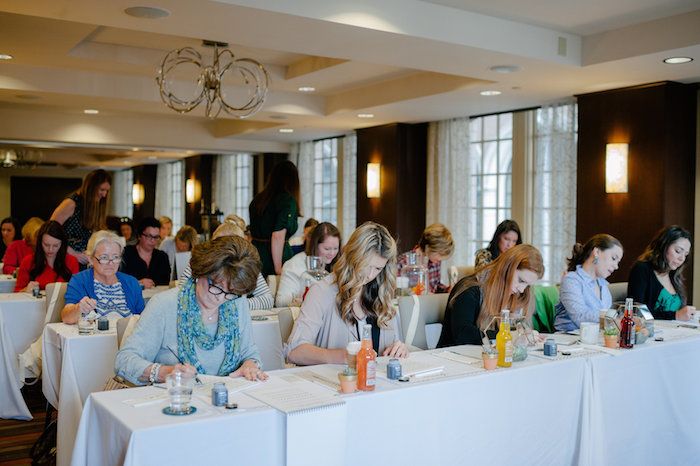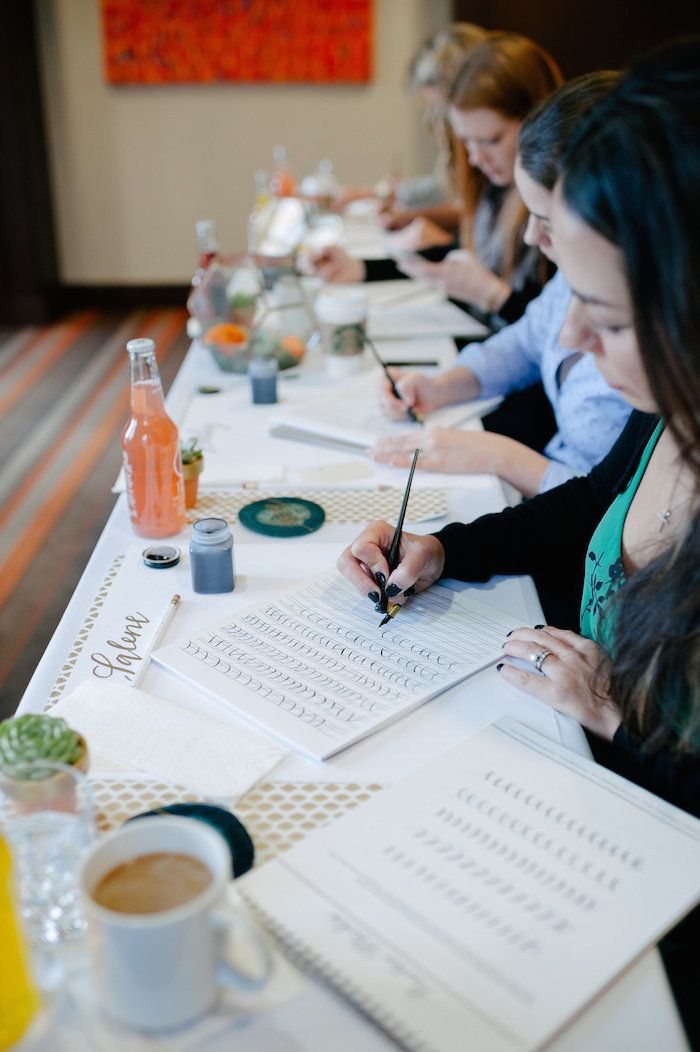 As for the centerpieces
—
w

e
did those all by ourselves. I'm all about DIY when it makes sense, and so once I found out that I could order what I needed from
Fifty Flowers
, the plan was set in motion.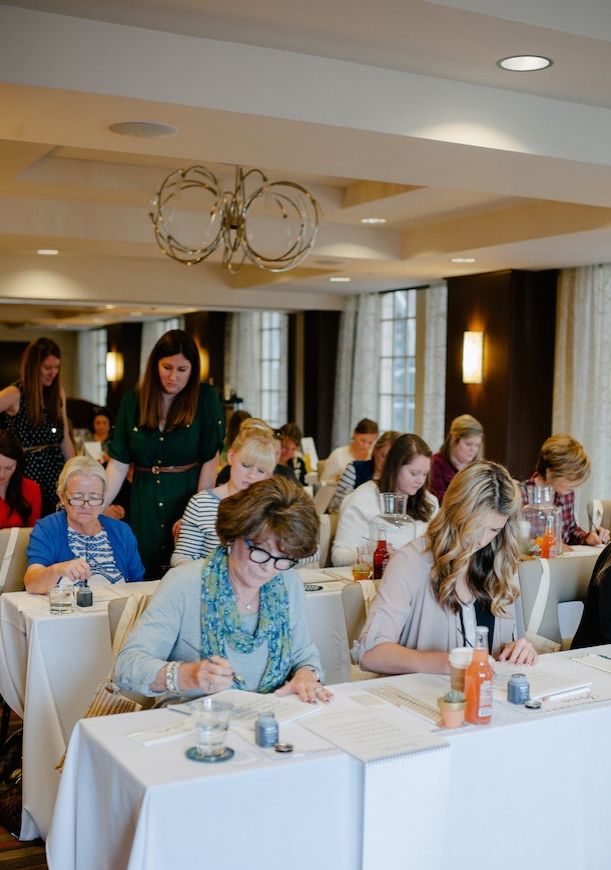 The terrariums are great because they're pretty easy to set up. Within each terrarium we included wood slices, rocks, moss, and a mix of succulents and ranunculus.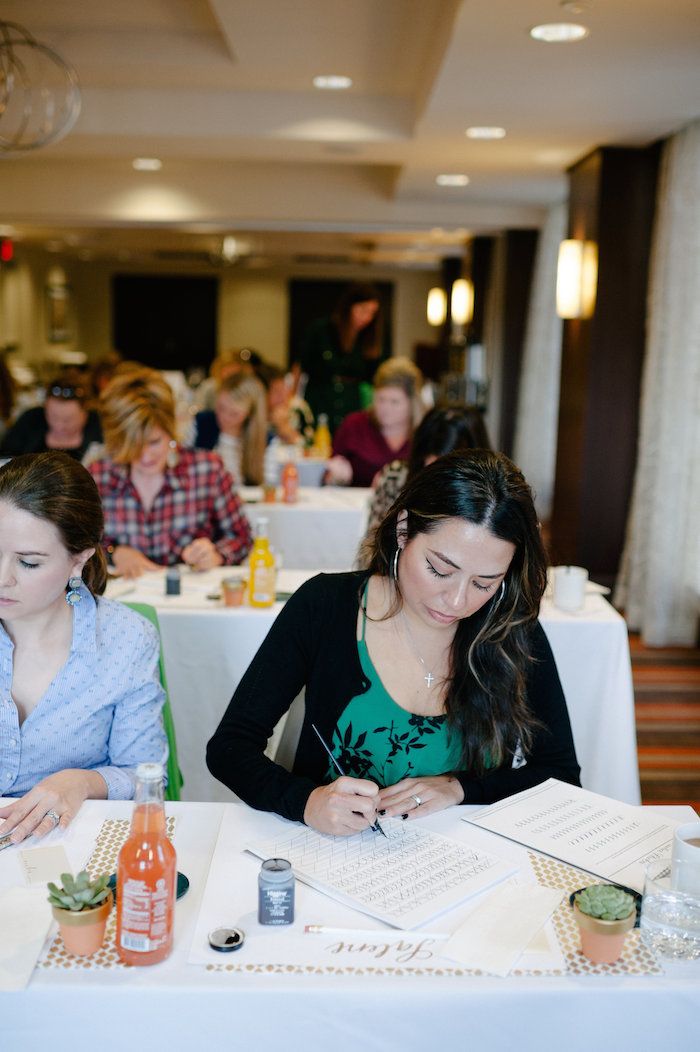 And the end result made for a unique, and interesting centerpiece. Also scattered on the tables were agate slices with Laura's calligraphy. We had her write things like, 'inspire,' 'create,' and 'love.' Such an easy DIY and one that makes such a gorgeous statement.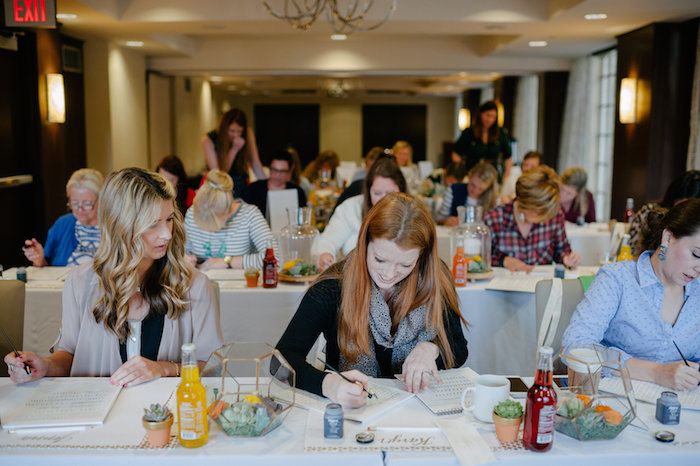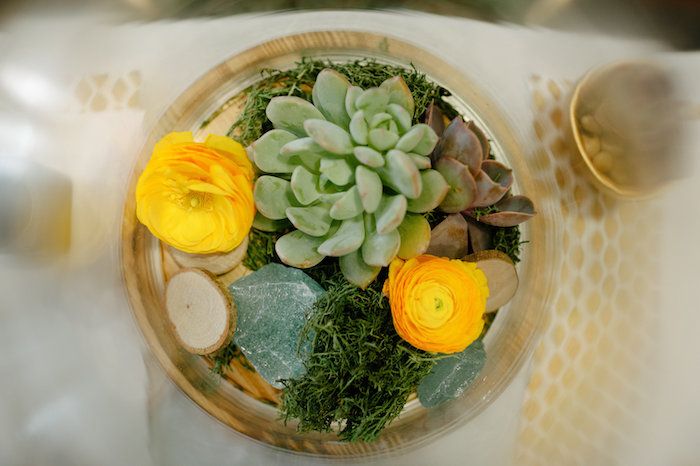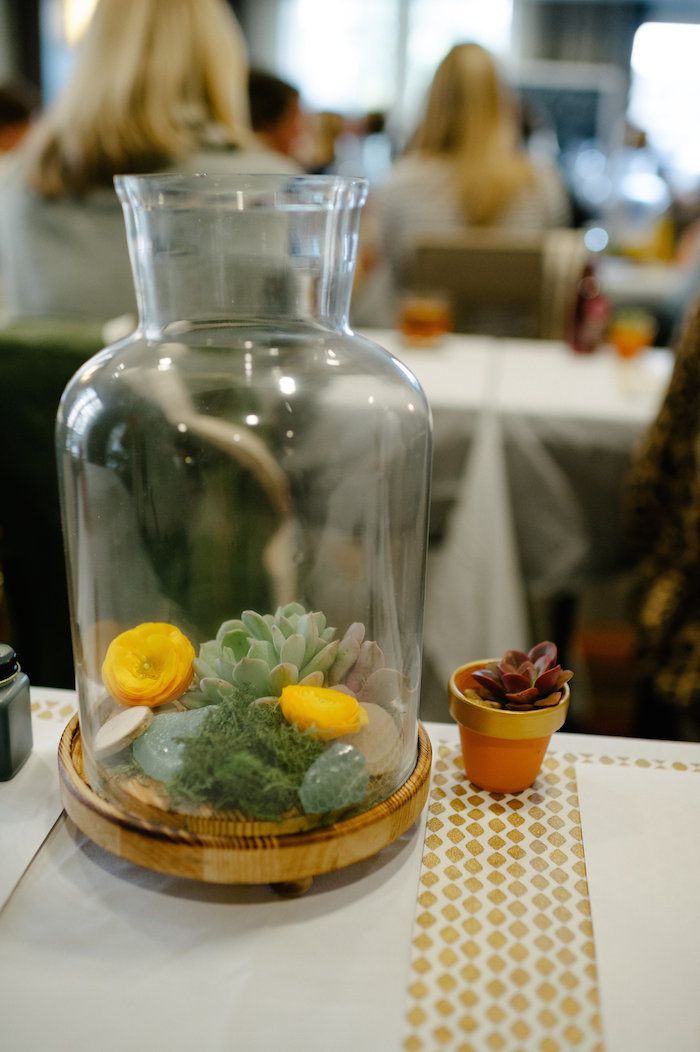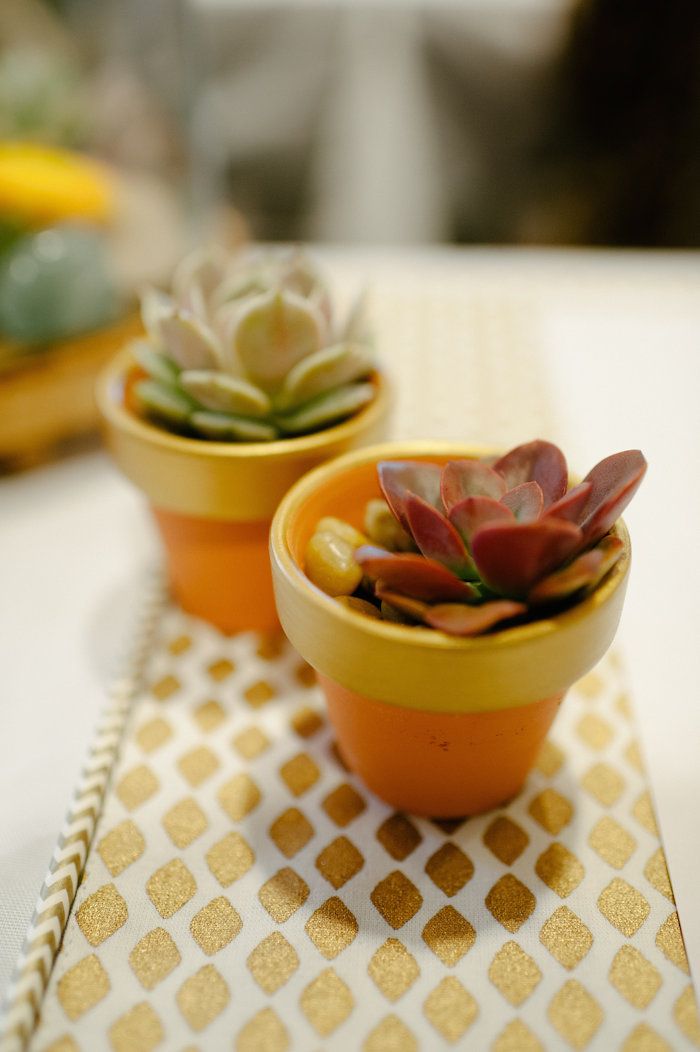 Lauren and I want to thank Laura for having us! It was such a great day filled with learning, and laughter. I would definitely recommend taking this class if you have an interest in learning calligraphy. It was a Sunday well spent! And if given the chance, I'd definitely take the class again. In a heartbeat!
Laura Hooper Calligraphy offers workshops in most of the larger cities, and she also offers a

Calligraphy Starter Kit

. For more details, be sure to visit the

Laura Hooper Calligraphy website

. And to see the full album of photos, be sure to visit

Lauren Rae Photography

!
Design + Styling:

The Perfect Palette

+

Lauren Rae Photography

// Photography:

Lauren Rae Photography

// Calligraphy:

Laura Hooper Calligraphy

// Succulents + Ranunculus:

Fifty Flowers

// Place Mats:

West Elm

// Popcorn Bar Bowls + Trays:

Target

// Terrariums: Hobby Lobby
Share This: