So in addition to all of the excitement that came along with the announcement of
Pantone's 2014 Color of the Year
, I have to admit that I've become a little whistful that Emerald is nearing the end of it's reign. And so today I thought I'd just revisit my love for emerald and really take a second to appreciate how gorgeous and how amazing this beautiful shade of green really is.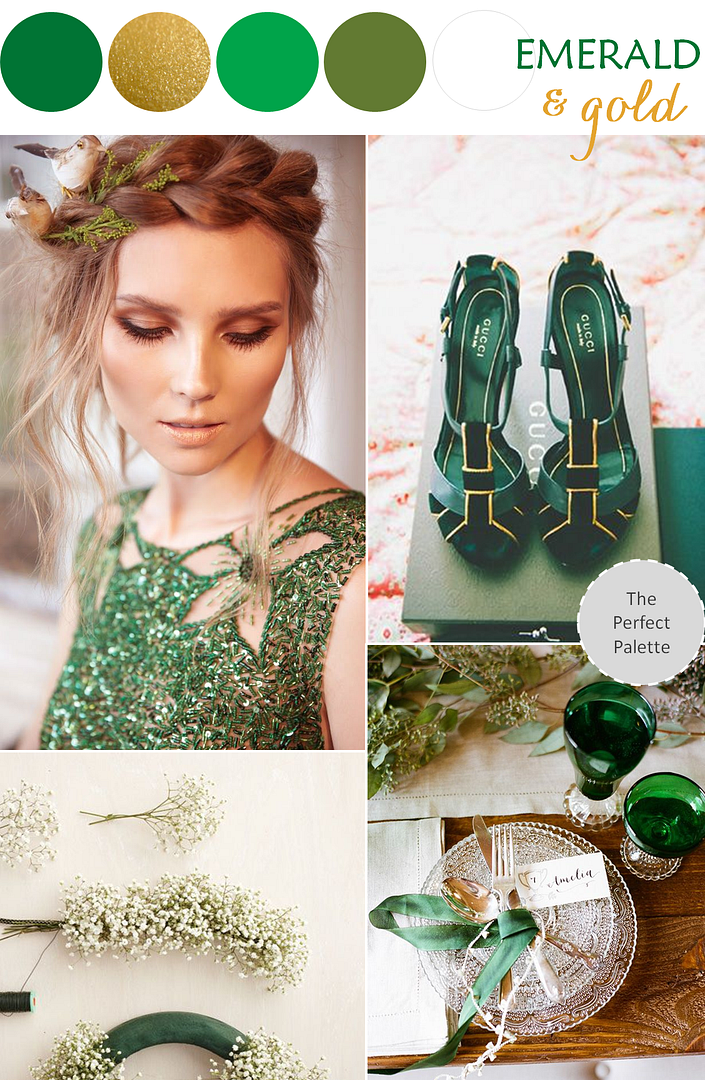 Elegant, sophisticated, and all kinds of pretty, this dazzling shade of green really is the perfect shade to use for a Winter wedding. Wouldn't you agree? I really love how you can incorporate such great textures with this shade. And when it comes to making a statement? This shade is sure to make your guests take notice. It's the kind of color that can stand on it's own, but it also has that unique quality where you can pair it with so many other pretty shades and the result is pure prettiness. Emerald made big moves in 2013 and I just can't wait to see how
Radiant Orchid
lives up! Farewell, Emerald. You'll be missed...
Share This: