Ever wonder what happens when you pair the prettiest shades of pink with the most gorgeous metallics you can find? Something crazy beautiful, that's what. Looking for a fun bridesmaid look that you're girlfriends will surely wear again long after your wedding is gone? I happen to really like this sequin and lace combination! Such a unique look and also very flattering look if you ask me. And these colors? Yeah, they had me at hello.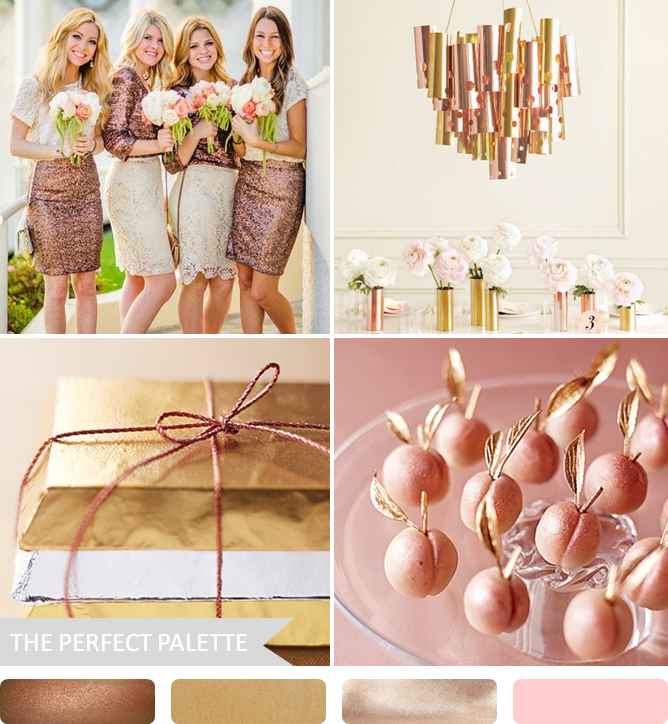 bridesmaid attire | wedding table | pretty package | desserts |
I don't think it's any secret that I've never shied away from a little shimmer. And why on earth would I? Just one look at this pretty little palette and it's easy to see that there's something kind of special going on here. Wouldn't you agree? I mean, maybe it's just me, but I don't think you can go wrong when you mix copper tones, rose gold, blushy pinks and and ivory. Are you a fan? And if so, what other ideas might you incorporate to make it yours? I have a couple of ideas up my sleeves, but more than anything, I'd love to hear yours!
Share This: