Happy Friday, color lovers! Today I'm excited to bring you this gorgeous palette of aqua and emerald. Looking for a color palette that's full of unique possibilities? Well, when it comes to jewel tones, these are some of my favorites! And I'm hoping you can see why? Bright, vibrant and so full of beauty, these are the sort of colors that will make a statement when used on your wedding day!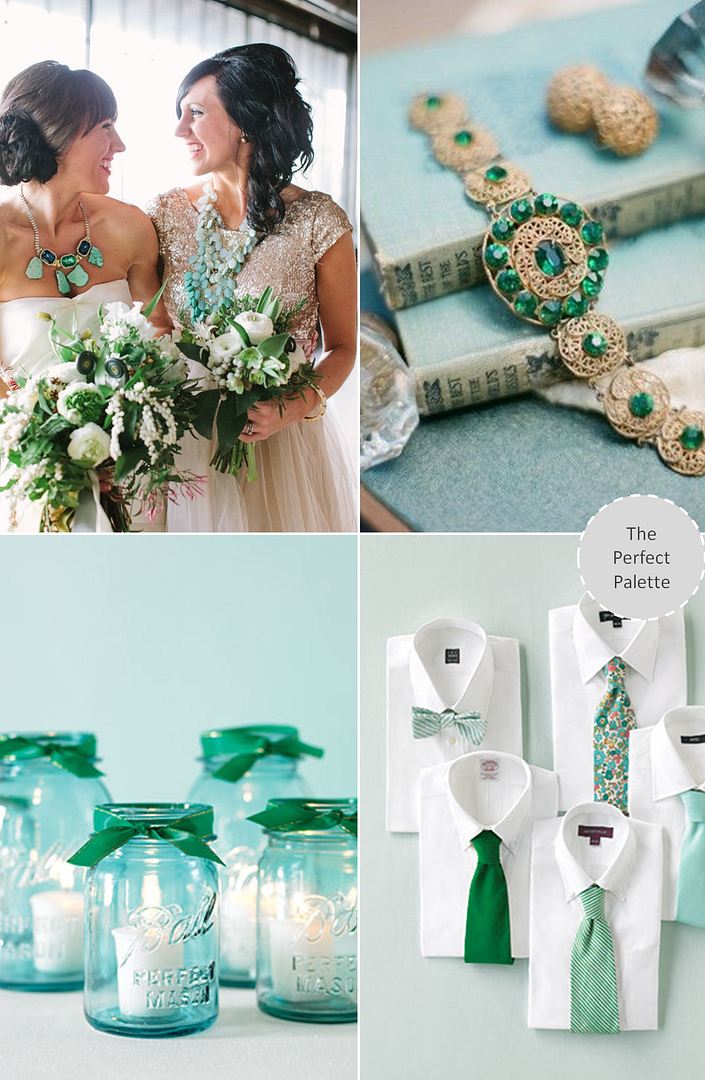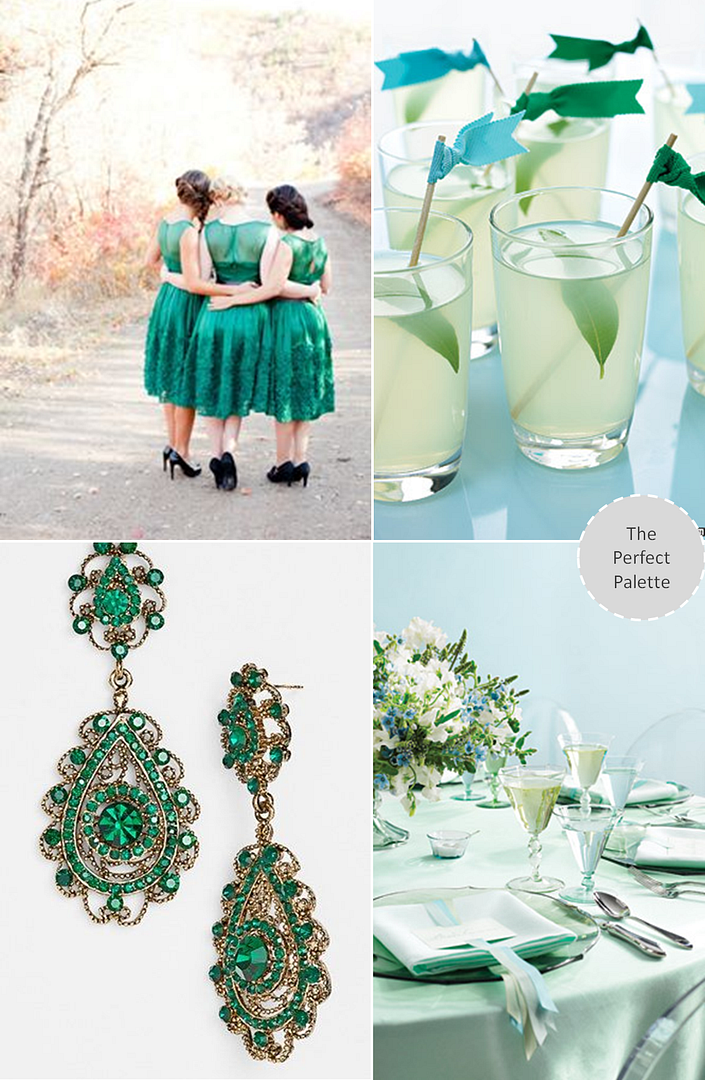 From these beautiful jeweled statement necklaces, to all of these lush and lovely florals. No wonder I've fallen in love with these colors. Oh, and can we all just take a look at these mix and match neckties? I love how the ties range from a deep emerald to a very pale aqua shade. And you see how they've even mixed in different prints? Who says you can't have stripes, solids and floral prints in the same wedding?
So there you have it! One of my all time favorite wedding palettes! And so unique! Anyone else loving the way these colors mix? Well if you want to see more like this, be sure to check out the '
party palette
' post I created earlier this year. It's sure to give you a few more ideas! Speaking of ideas... what are yours? How would you take these colors and make them yours?
Share This: