Romantic, elegant and all kinds of dreamy... this enchanting color palette of shimmery copper and blush pink really did have me at hello.
Looking for a color palette that exudes a little touch of whimsy? Why not consider a sweet and sophisticated palette like this one?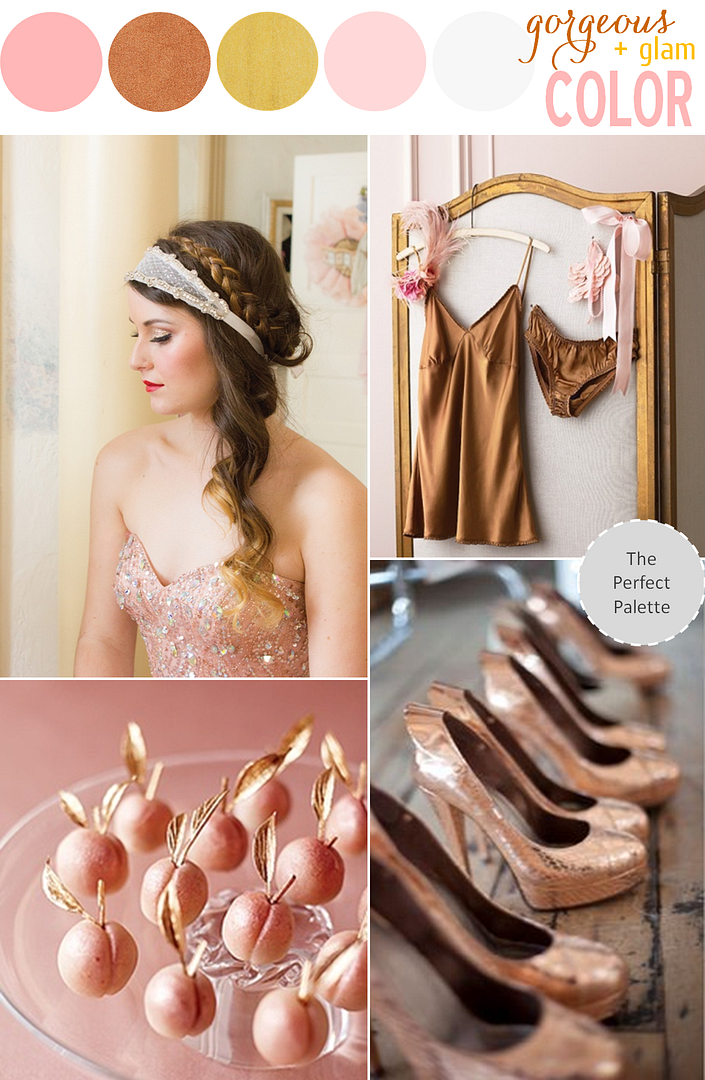 A long time reader of mine named Jenna recently requested that I put together these colors. She's recently engaged (congrats again by the way!) and she wanted to see if these colors could work together or not?
And the verdict is in...They not only work together, but they look especially gorgeous together. Or at least I happen to think so. Anyone else agree?
I'm imagining copper bridesmaid dresses, beautiful pink bouquets and the most gorgeous shimmery pink wedding gown I ever did see. So what do you think? Are these colors inspiring anyone else to see the beautiful possibilities?
Share This: