{Black + White}
A classic black and white palette is something that I'll always love. Sophisticated, glamorous and full of romance, this palette has a way of taking me to a place that I wouldn't mind staying for a while. That's why when bride-to-be, Elise, wrote to me with this chic palette in mind I was excited to put a new spin on an old palette. When you decide on a palette like black + white, there is a certain simplicity involved. There's really is no, "I need to see if I can find the perfect shade of this color or that color." Let's face it, black and white is easy peasy. And perhaps that's why so many brides opt for this palette. But just because it's simple doesn't mean you have to skimp on the style, right? {continued...}
{Click to Enlarge}
top row:
bridesmaid dresses
,
lovely heels
,
little black dress
,
bridal stationery suite
, middle row:
pendant detail
,
wax seals
,
ornate jewelry
,
black bridal clutch
,
bouquet
, bottom row:
gorgeous wreath
,
lovely bridal portrait
,
wine bottle display
,
cupcakes
.
Details We Love
Newlyweds in Love + Cupcake Stand!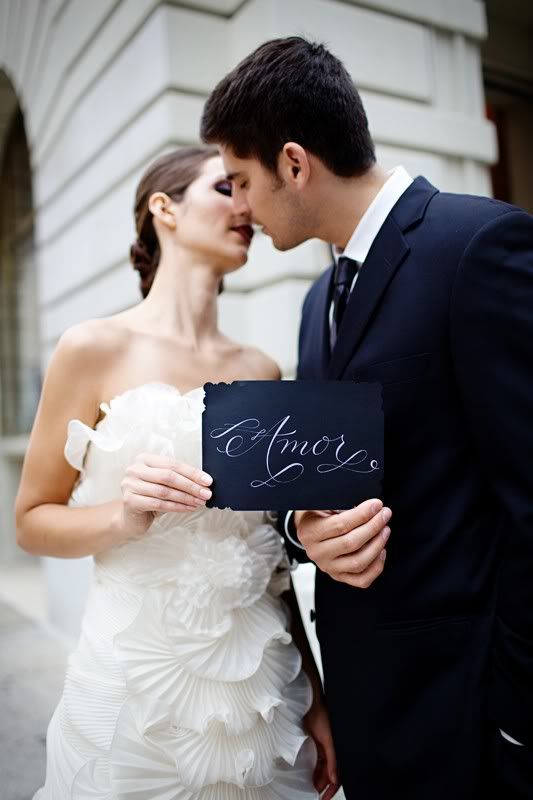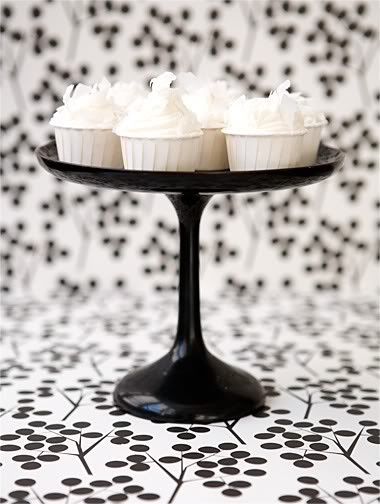 Black and white are the perfect colors to communicate a high fashion look. I happen to love the idea of using lots of patterns and lots of texture when it comes to simpler palette like this one. For example, I love the off the shoulder bridesmaid dress featured here. The fabric has great texture, plus the silhouette of the dress is stunning. Oh, and I'm loving how romantic her bouquet looks. Notice also how I incorporated some subtle stripes and polka dots into this look? It's patterns like these that will add a little bit of unexpected flair to your wedding day style. But let's not forget the texture! Anyone loving this wreath as much as I am? It's seriously all kinds of pretty! Thanks so much for your request, Elise! I really loved working with this classic palette.
Share This: