Captured beautifully by
Paris Photographer Pierre
, today's engagement shoot is not the kind you see every day! For starters — it's shot in Paris of all places! Throw in the fact that this couple chose the cutest outfits ever. And well — let's just say this shoot is so well executed, we're over here wishing for our very own engagement shoot remake! Florals by
Moulié Fleurs
added an unexpected pop of yellow, and we're just loving this palm printed dress from
asos
.
From the bride-to-be, "We met through a mutual friend in the winter of 2008. Jason didn't make the best impression on the first encounter, however he more than made up for it on the first date. We fell in love that summer and have been together ever since. I know it sounds cliché but we fall more in love with each passing year."
"Jason proposed in February 2014 at the beautiful Jasper Park Lodge located in Alberta, Canada. After a walk around the lake on snow covered trails, we sat on a bench and he was probably planning to do it then but was too nervous!"
"We started walking back to the hotel and at one point, I turned around and he was down on one knee. He said "Keshia, I love you, I have always loved you. I want the story of my life to be about you. Will you marry me?"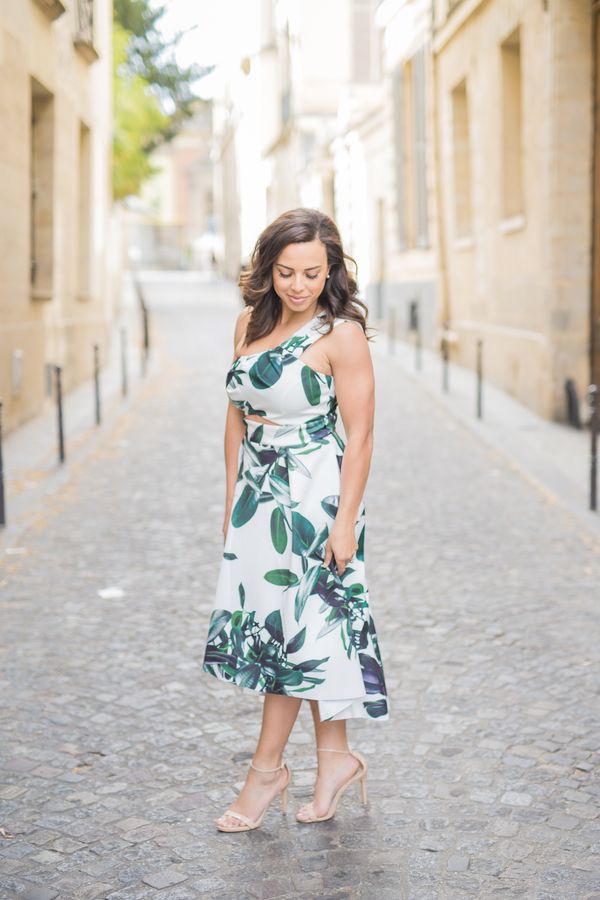 "Jason obtained the opportunity to work with the best in his profession for a year. We explored, ate, drank and fell in love with Paris. Unfortunately we thought one year abroad would have been sufficient but two would have been better."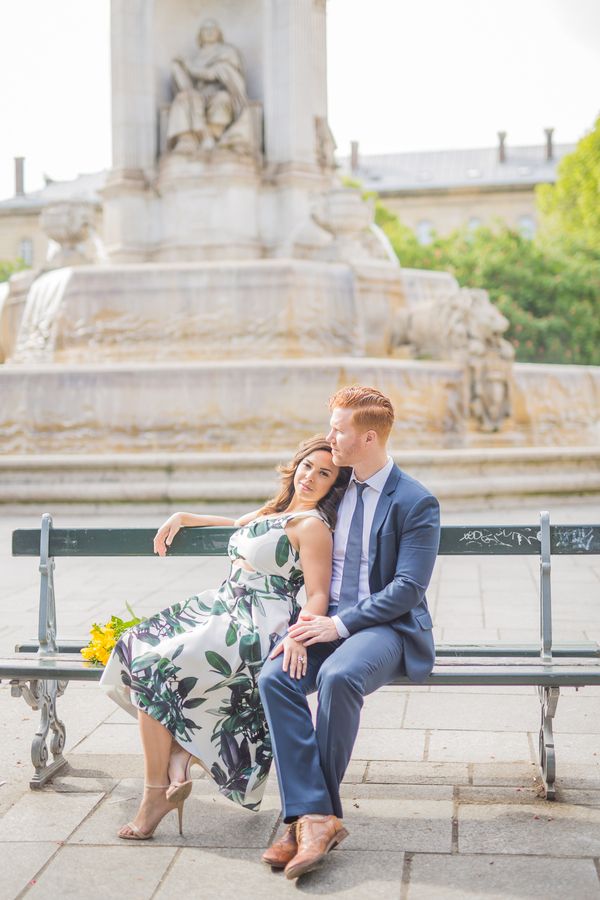 "Living in Paris was different than we had anticipated, we learned to live in smaller spaces, embrace the sun on the terraces, soak up the green space in parks and hid from the grey winters in museums."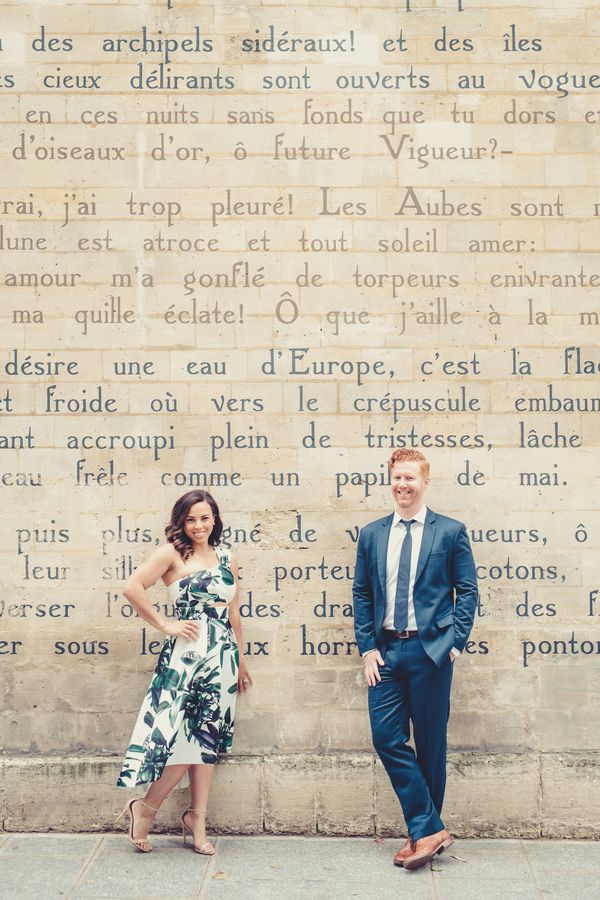 "We wanted to capture the charm of Paris away from the regular tourists photoshoot locations. We choose a real neighbourhood where we lived, and a location that provided something different for the Pierre to capture."
"Our style was classic Sunday best, ensuring that I brought flats because real Parisian woman don't wear heels in the city. We selected to shoot in the month of May as it was our last month in the city together, as well the best part of spring and luckily enjoyed a day without rain."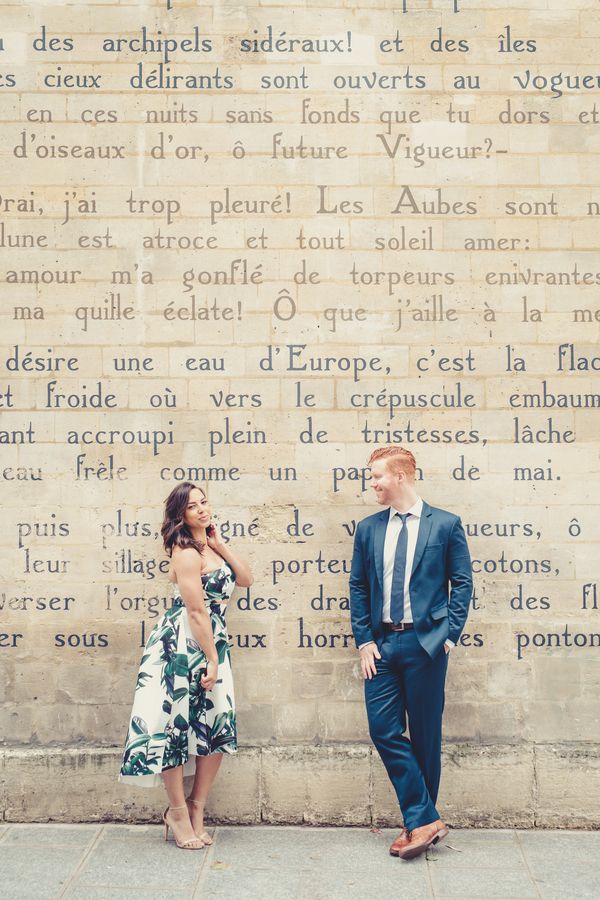 "The best part of our shoot was sitting on the terrace at one of the oldest cafés in Paris, which wasn't open yet so we had to it all to ourselves."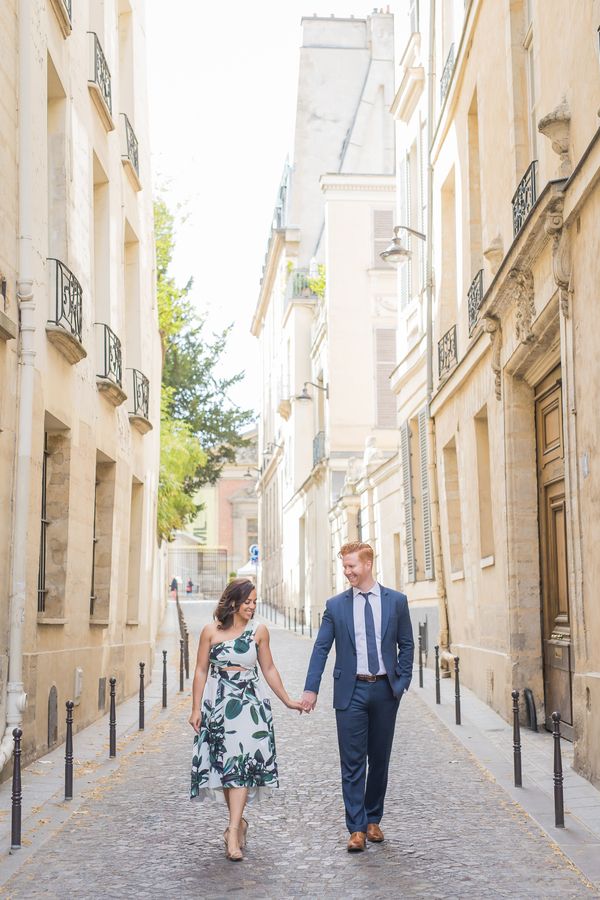 "The colours and light were beautiful and we popped open a bottle of champagne and finished the shoot over a few glasses. It felt very natural (perhaps since champagne on Sundays had become rather natural for us throughout the year!)."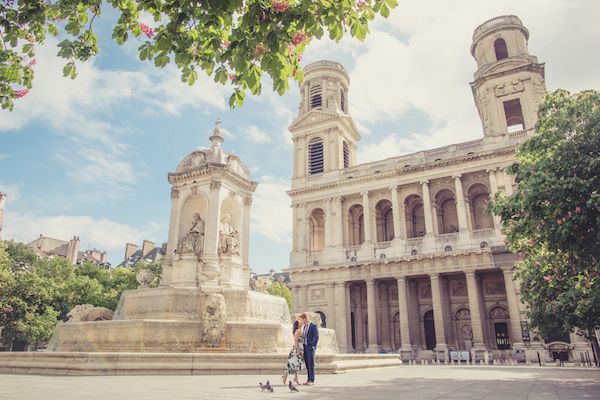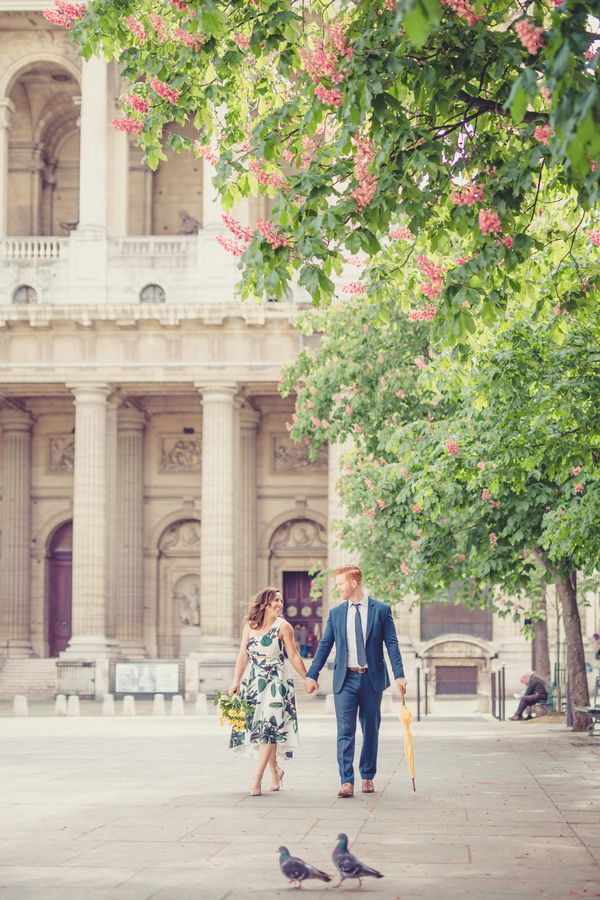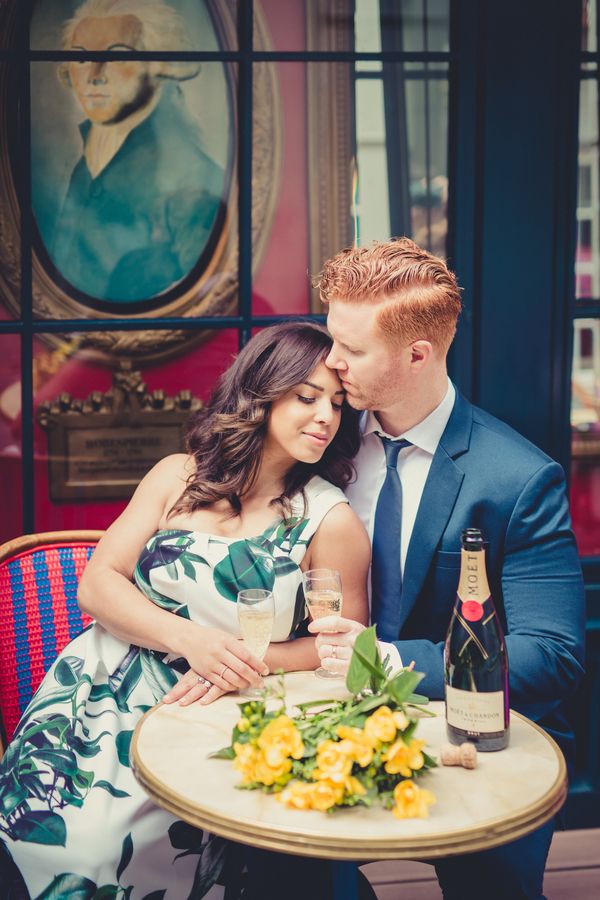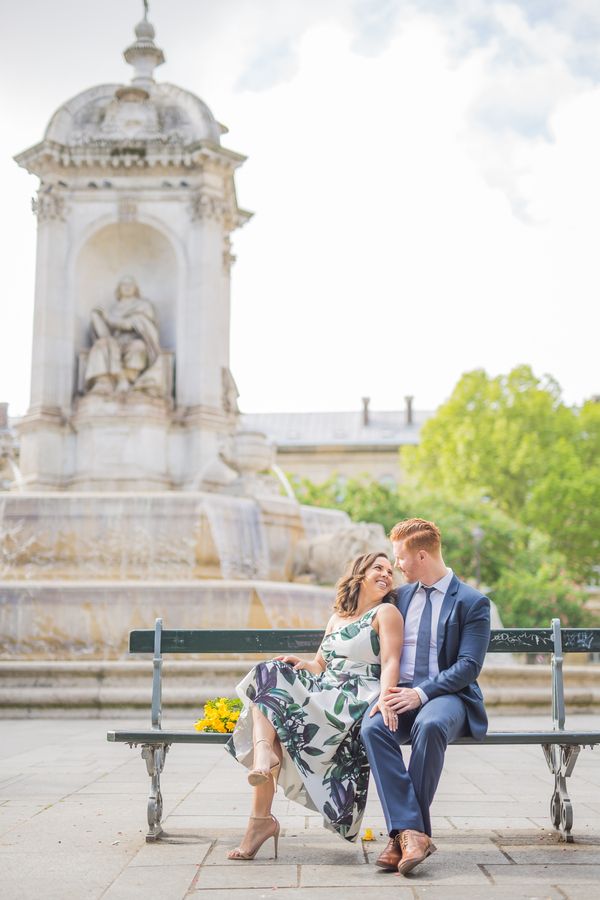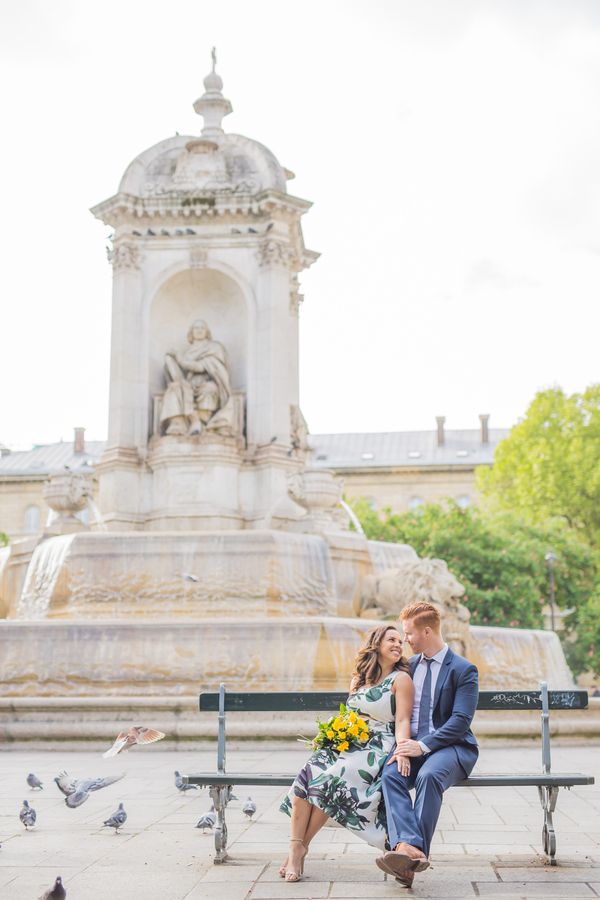 More from the brie-to-be, "My first suggestion is to find a photographer that fits your style of photography, and read their reviews. We actually shot on a Monday morning which worked in our favour as fewer people were outside in the cafés and on the streets, which provided a sense of a 'private Paris', all to ourselves for a couple of hours."
"Paris is an iconic city, but if you are not looking to shoot in front of the Eiffel tower or other famous landmarks, ask your photographer for other suggestions. We knew we didn't want the typical backdrop for our shoot since everyone knew we lived in Paris. Shooting in a neighbourhood that we loved and frequented made it more special to us and ultimately provided more genuine memories to capture."


Photography: Paris Photographer Pierre // Floral Design: Moulié Fleurs // Culinary: Le Procope // Apparel: ASOS // Other: Umbrelly by Parapluies Simon //
Share This: