Ooh la la! While this eclectic session was photographed by
Marsais Photographie
right in the heart of Beverly Hills, it's so hard not to ignore that this modern lady should be strutting down the catwalks of Paris in all her
Gossamer
black bridal tulle beauty.
We simply love all the delightful elements about this. We're talking about that va-va-voom dress and its stand-out floral embroidery, the striking bouquet from
Mibellarosa Designs
, and the model embodying what (one of the definitions) makes a contemporary bride in this day and age.
We know the new year started a few days ago, but we want to get the message out there that we hope all you 2018 brides (and beyond!) exude the same amount of confidence like the bride in this shoot and feel as beautiful as we truly think you are!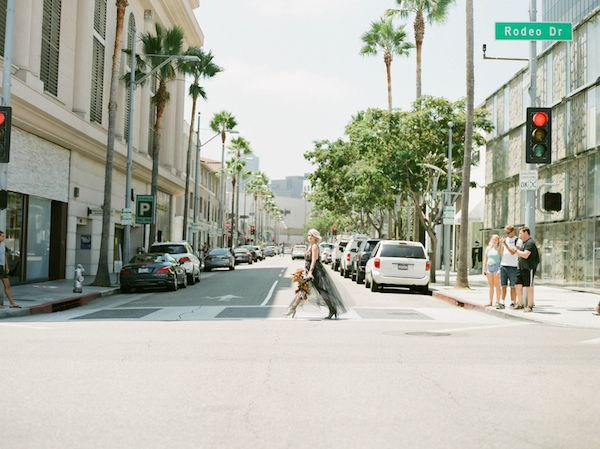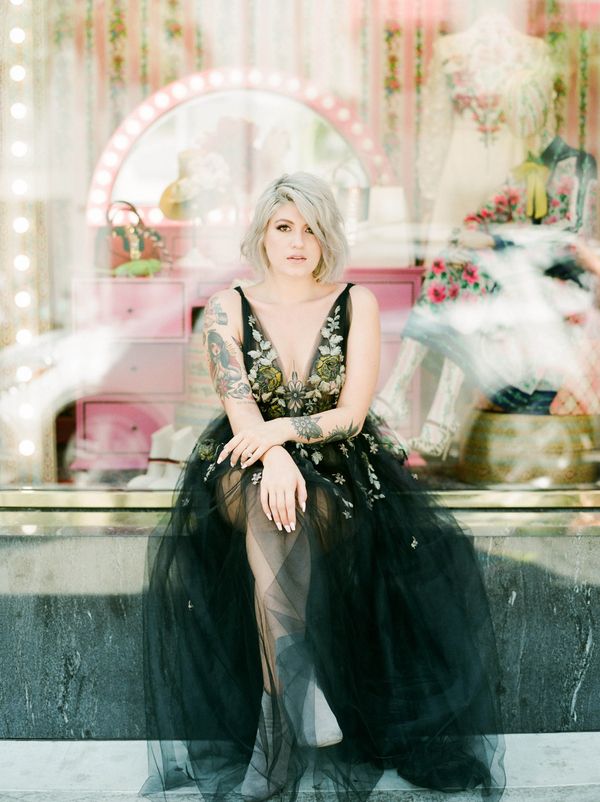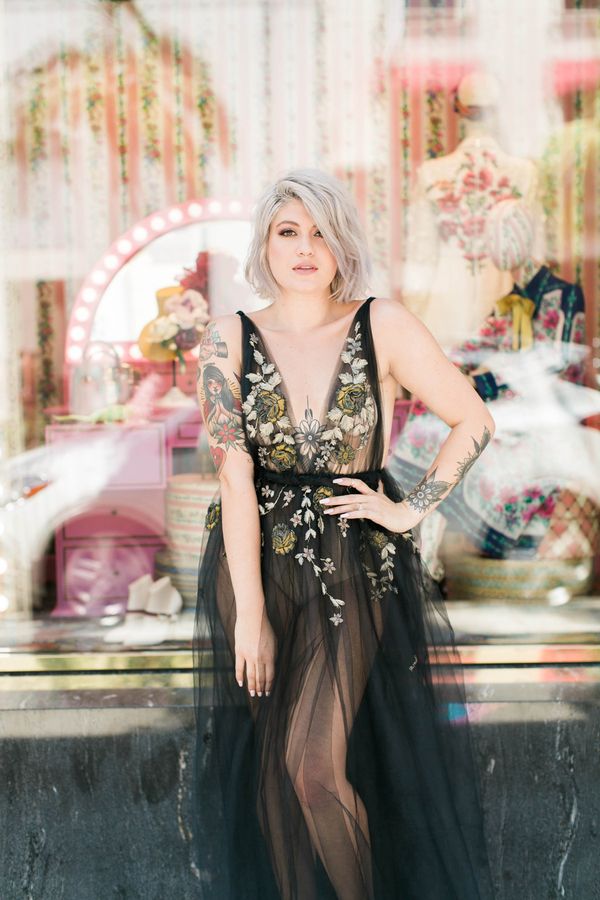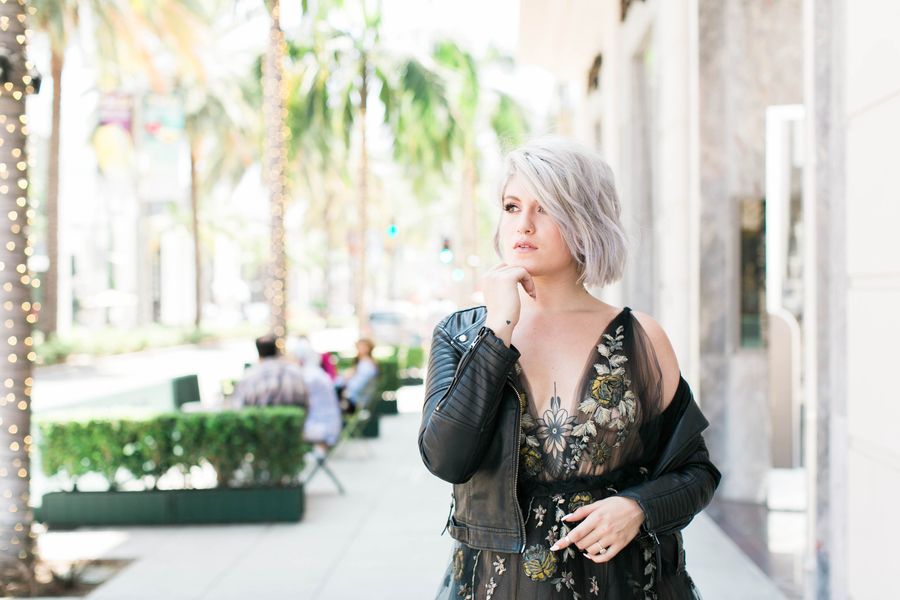 From the photographer,
"

I had this vision that a bride should be free to be unique and of course in all her outstanding glory and with an abundant influence of social media and website inspiration it can sometimes be hard to separate what you want and what is out there as what a bride 'should' want or feel they need to be."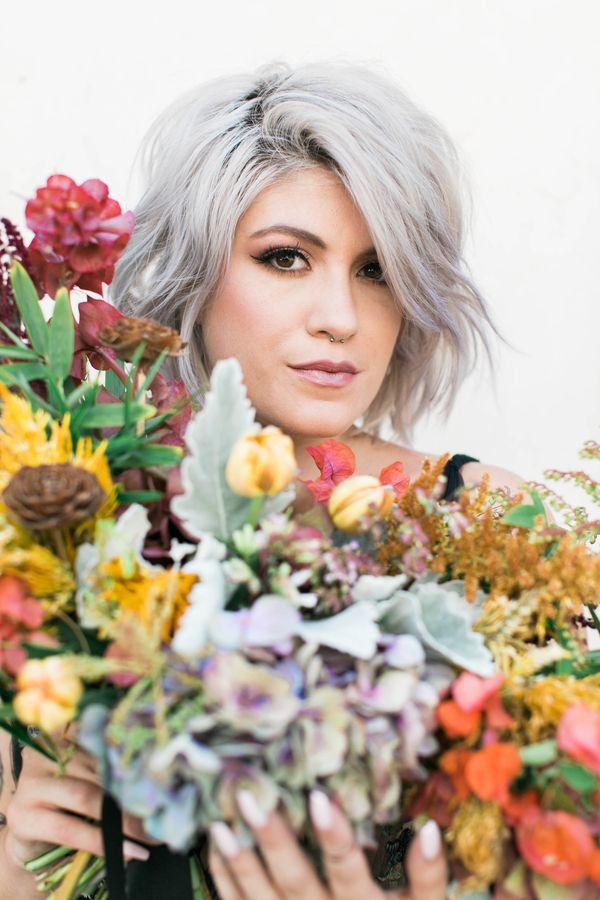 "

I've always been super inspired by fashion itself and California ranks pretty high on my list of favorite locations. I really wanted to use Taylor for her unique look and the inspiration I had when I saw this Gossamer dress being made. I knew they belonged to each other."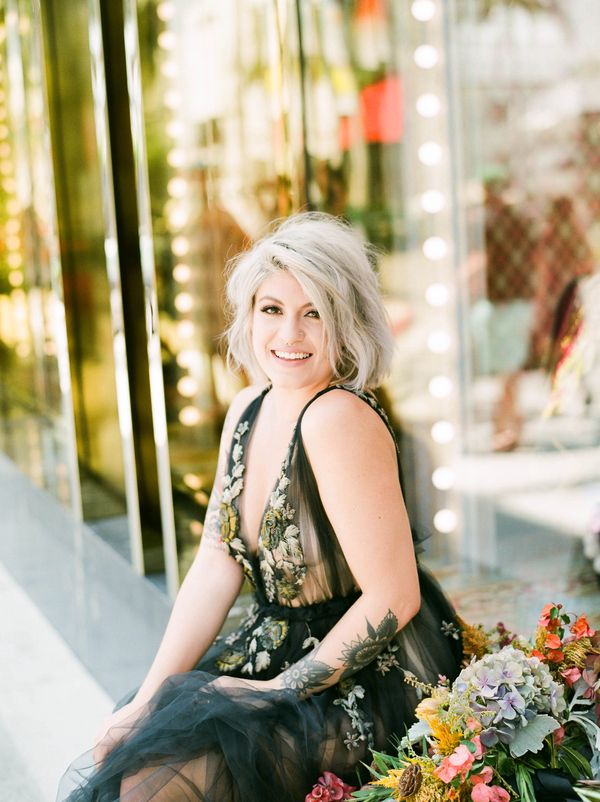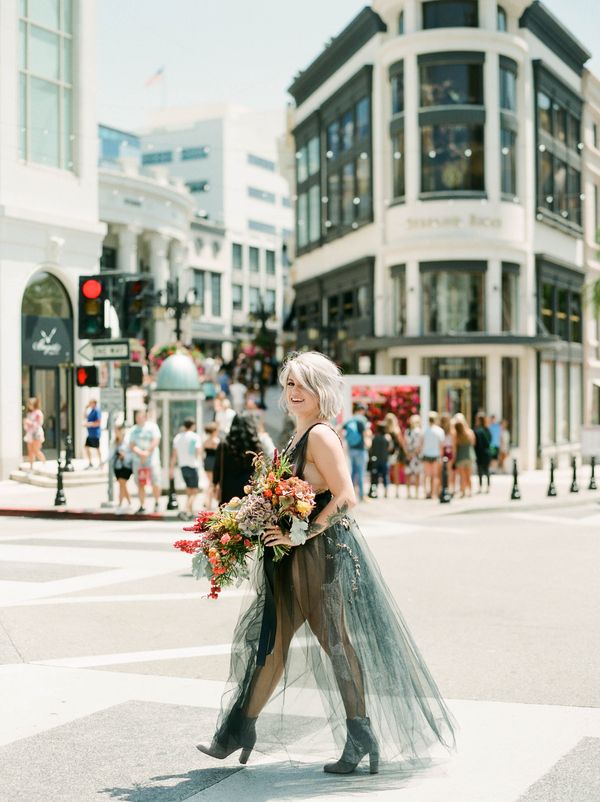 "

So, we traveled to California (from Texas) and headed to Rodeo Drive. I wanted it to be fun, sexy, glamorous and ultimately with just the perfect edge. These are the brides that inspire me to create. Ones that aren't afraid of going on their own path, ones that are ready to stand out and be their own beautiful self."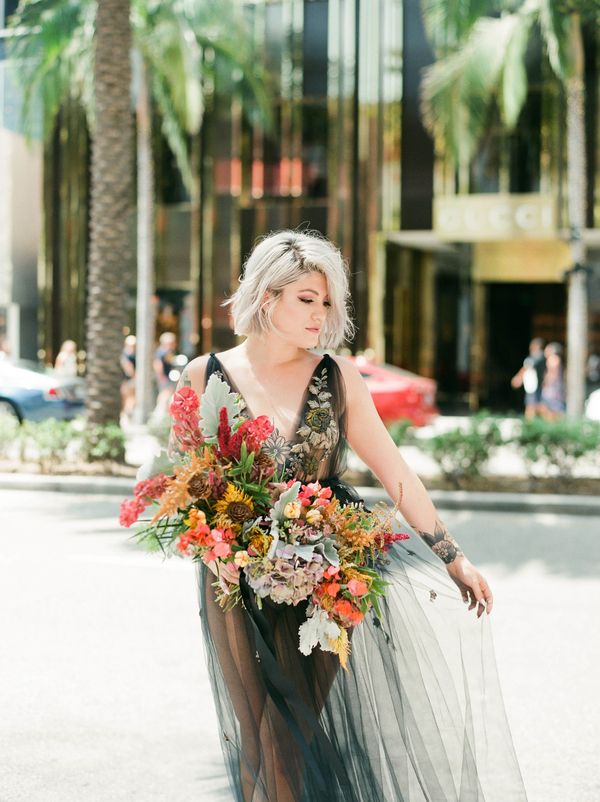 Photography: Marsais Photographie // Floral Design: Mibellarosa Designs// Other: The FIND Lab (Film Development & Scanning) // Jewelry: Tiffany & Co. // Dress Store: Gossamer // Makeup Artistry: Janelle Christine
Share This: