Captured by
DanyelleDee Photography
, today's textural, succulent-filled wedding shoot is the kind that will leave you feeling absolutely inspired! No, seriously. You're going to want to go ahead and carve out some substantial time — because every little bit of this shoot? Well, let's just say it's about to inspire a pin-fest like none other thanks to event planning and design by
Naseem Events
and florals by
DIG Gardens
.
From
Naseem Events
, "The initial inspiration for this photo shoot came to me in a very simple form; texture. I had just finished taking a Ginny Au styling course and felt led to start creating a mood board based off of particular textures that spoke to me."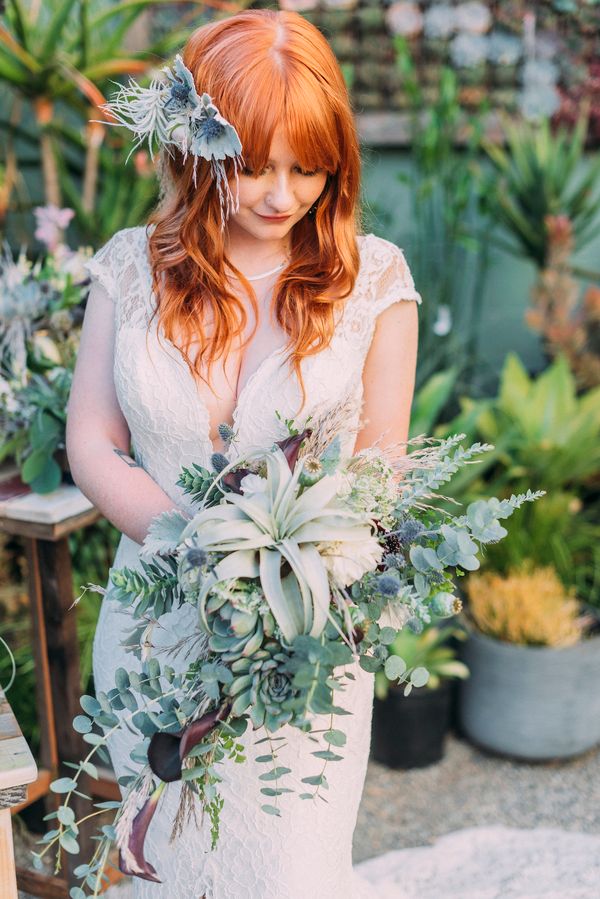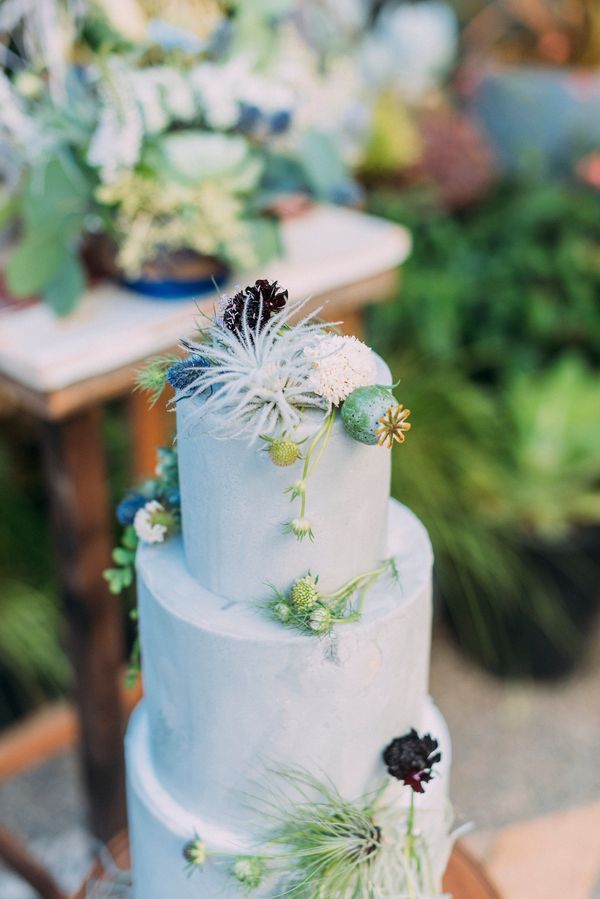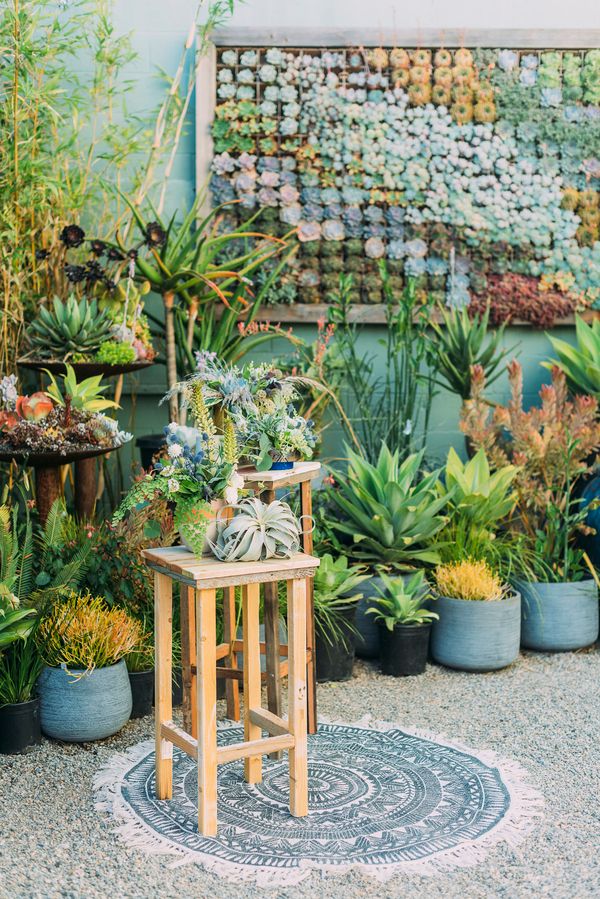 "I wanted to showcase a "boho meets
Anthropologie
" aesthetic, if you will. There are so many couples who fit this look and I wanted to create a set of vignettes to cater to this particular vibe. Enter
DIG Gardens
in beautiful Santa Cruz."
"This space brought my vision to life the moment I stepped in. Every where you turn, there's something to marvel at."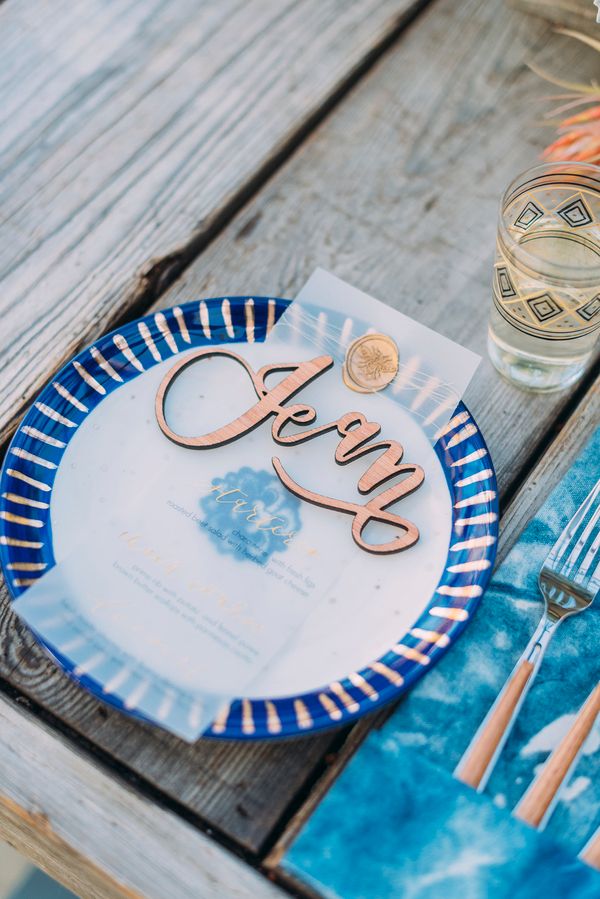 "Sharon and I worked together to create smaller floral arrangements to fill the space with. My goal was to go with less color, but again — more texture. The vessels I picked out were all from DIG and each unique in their own way."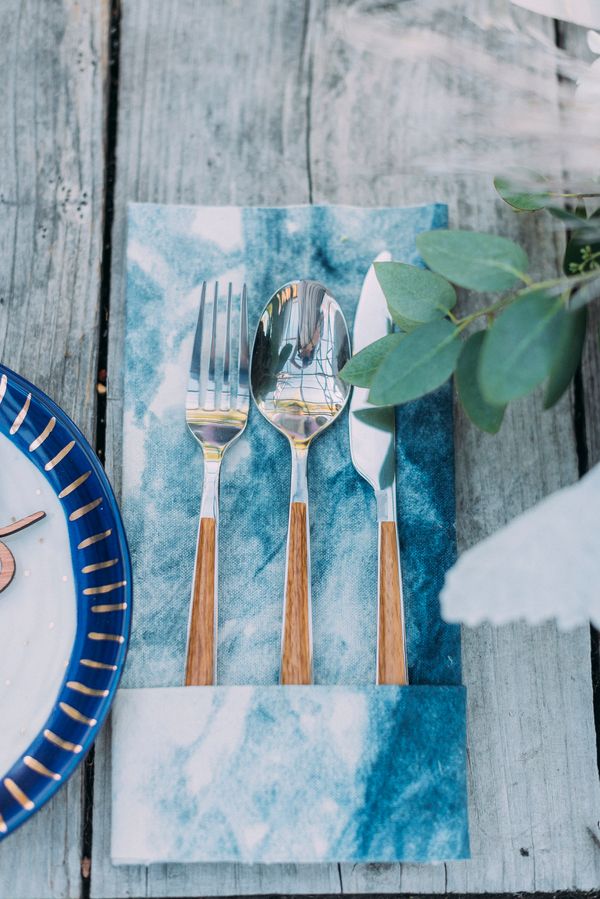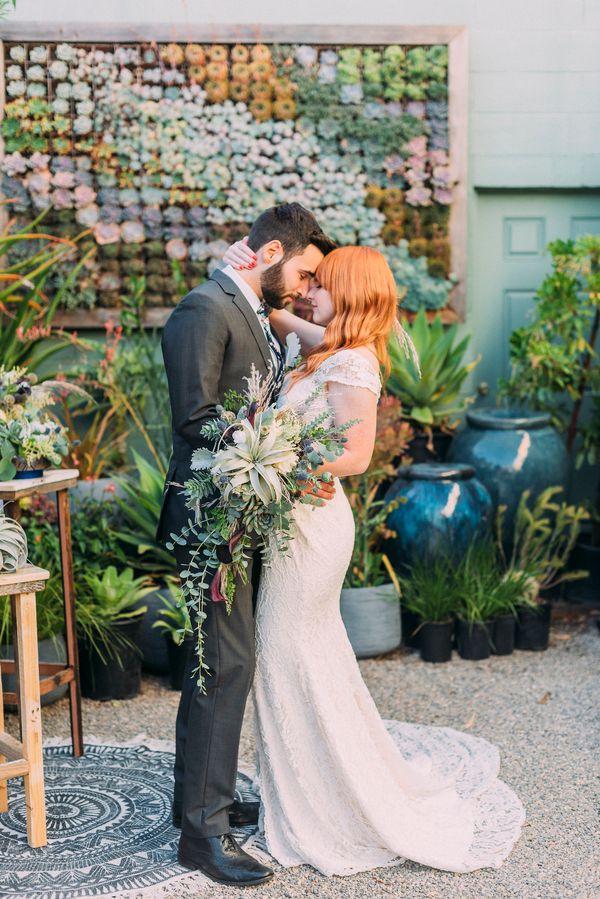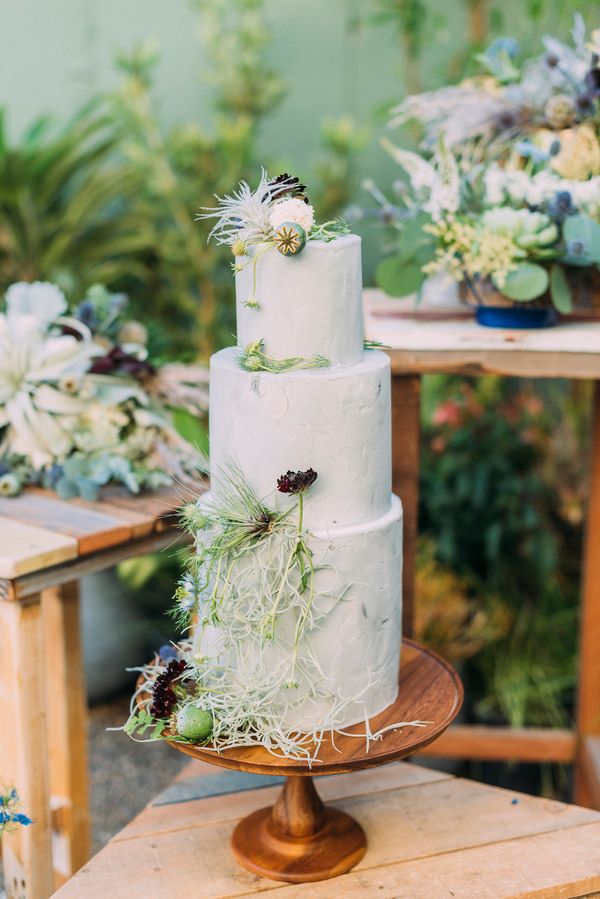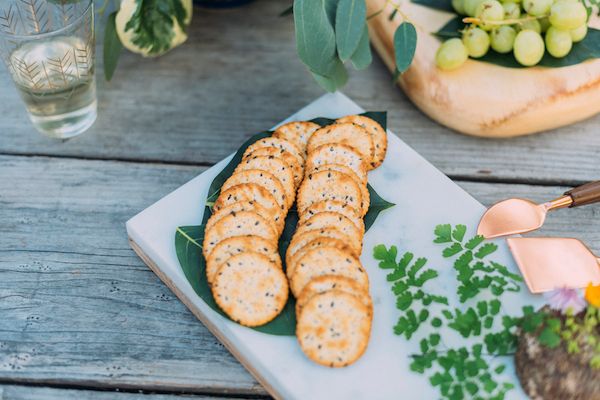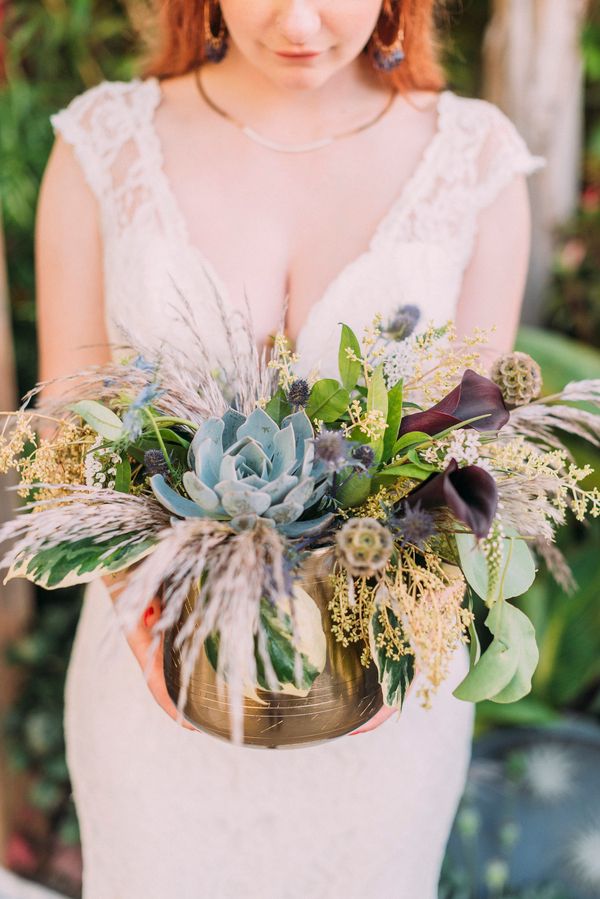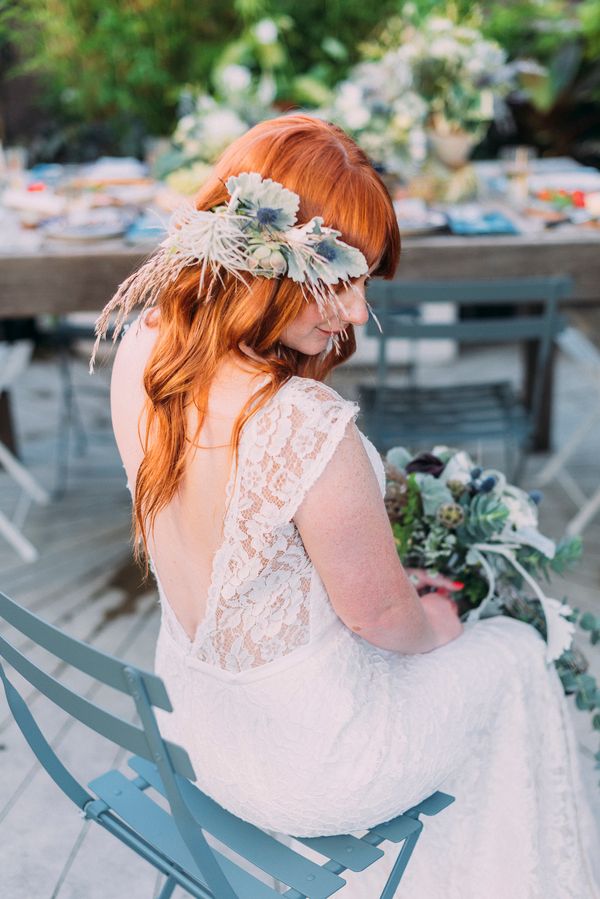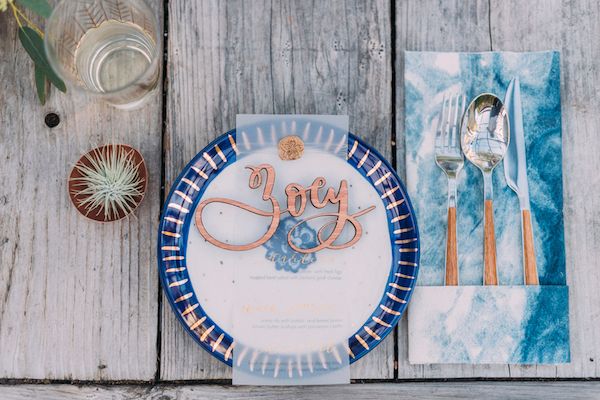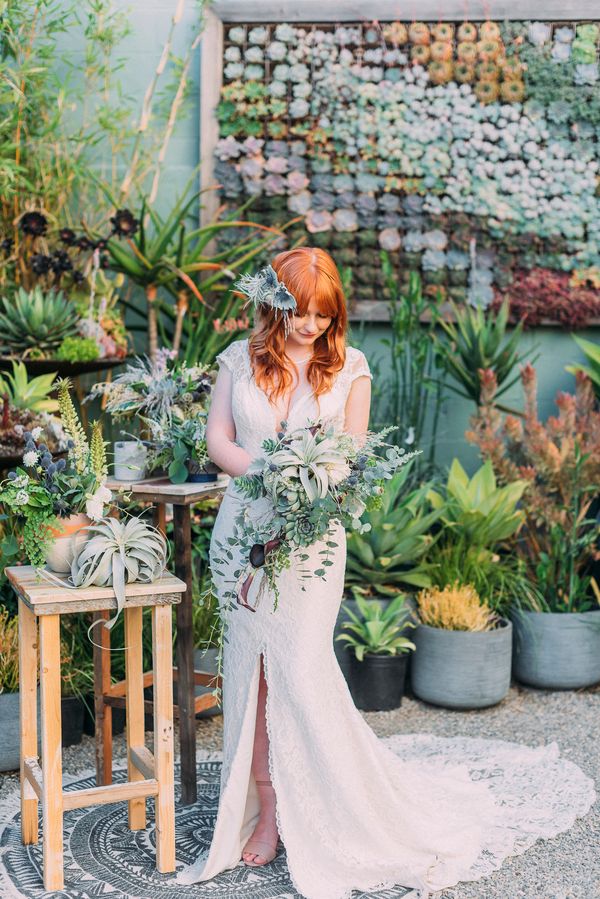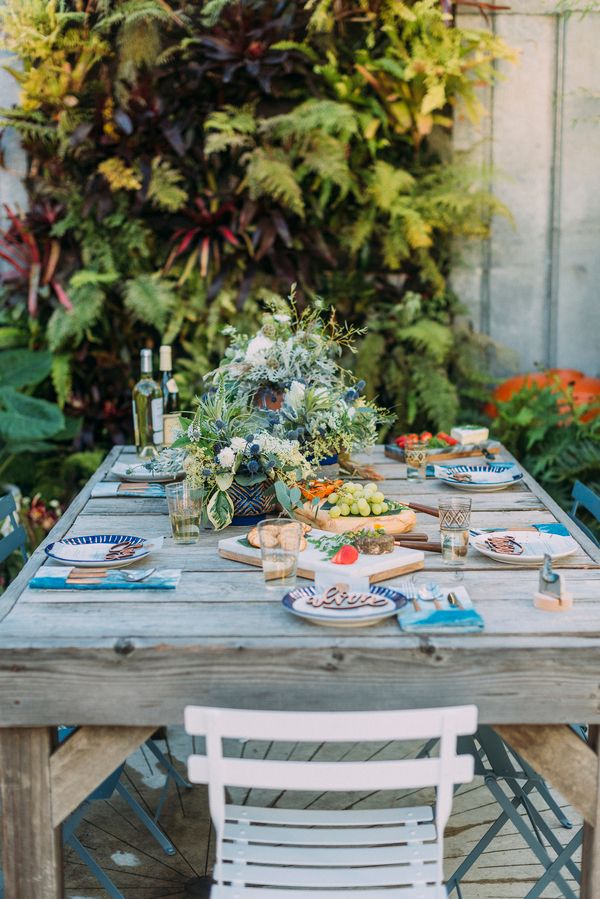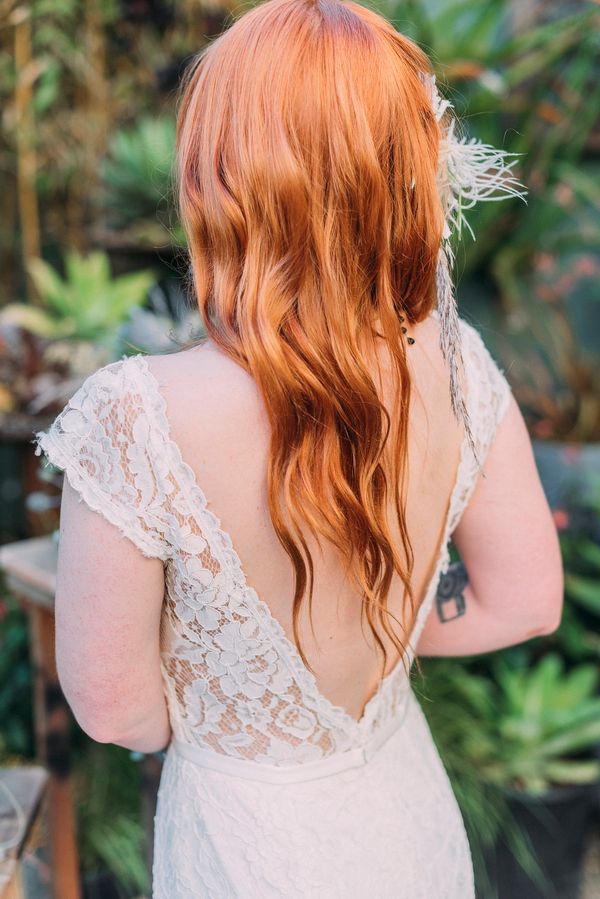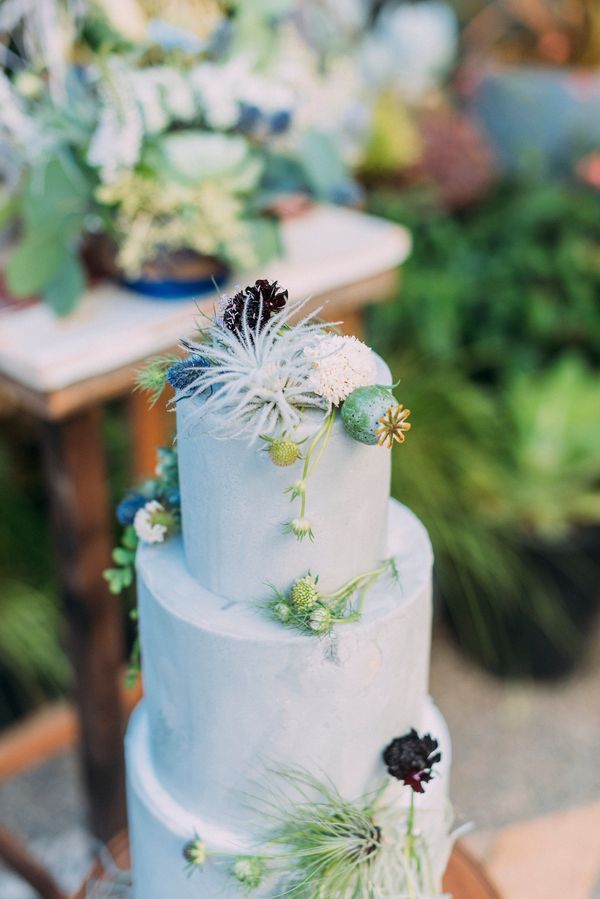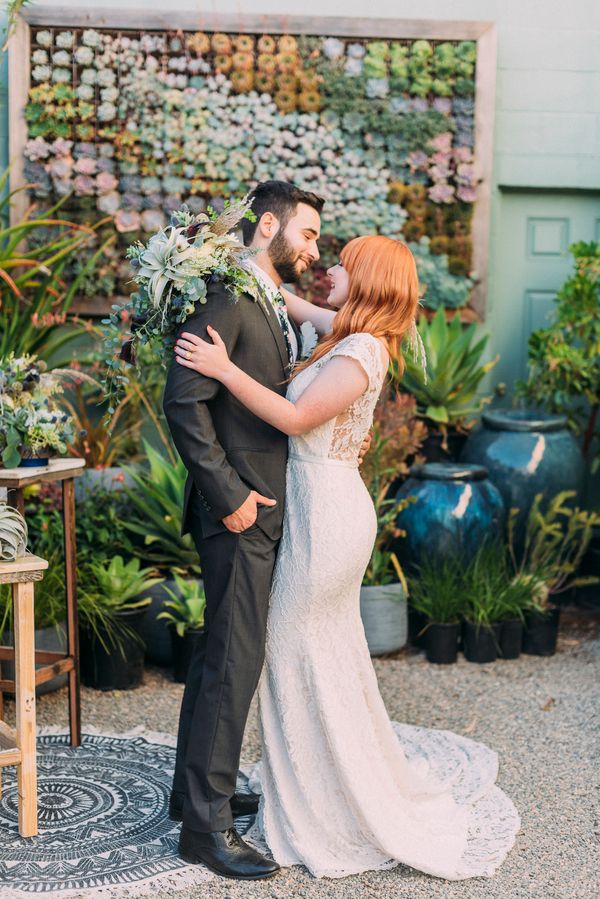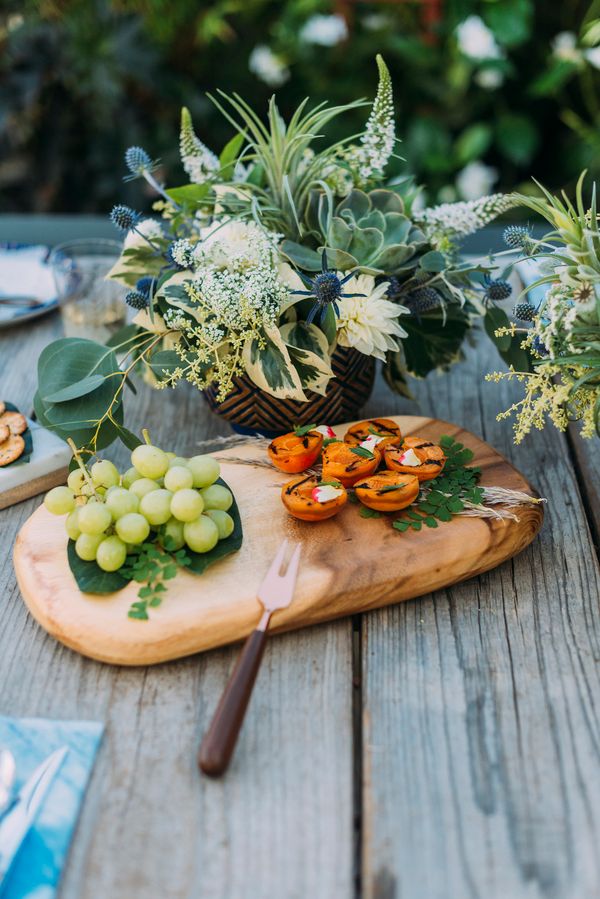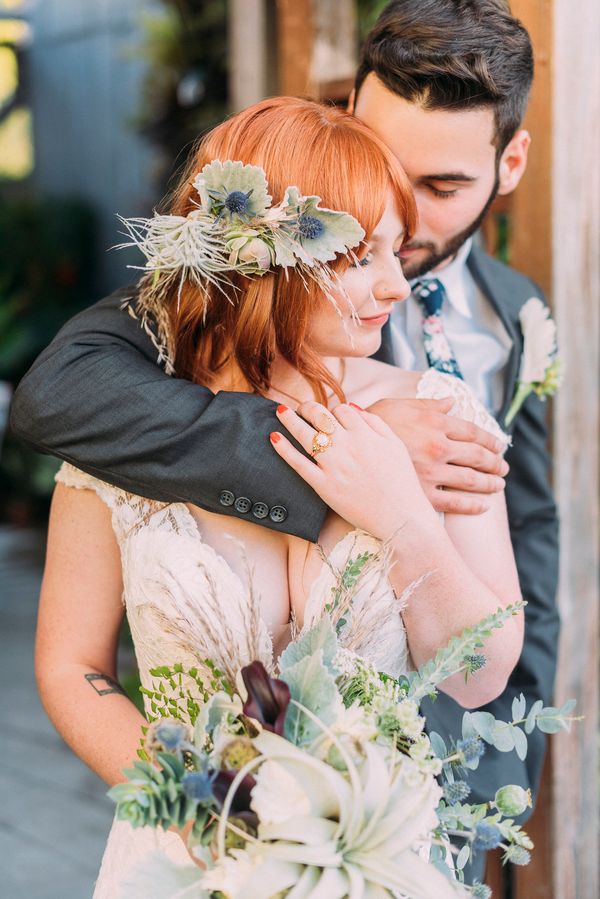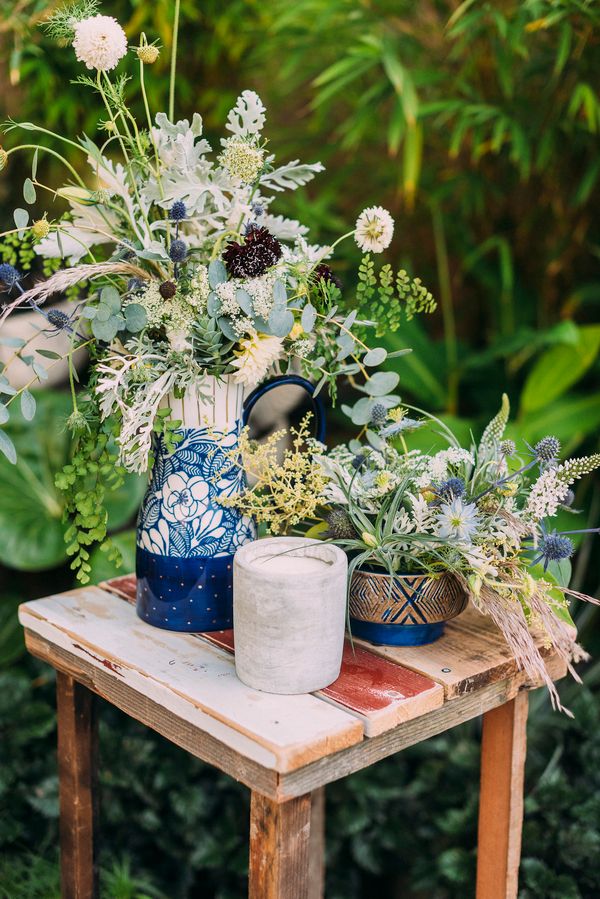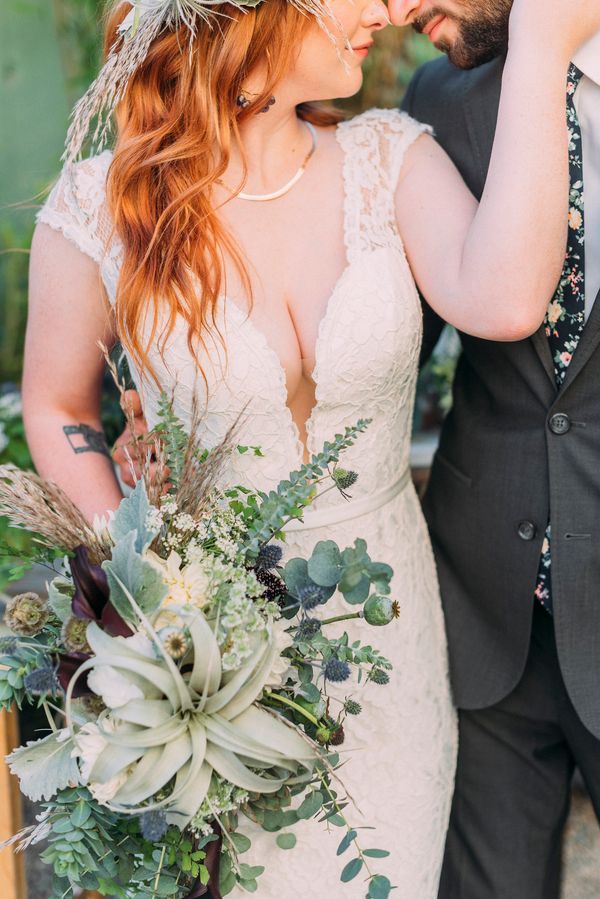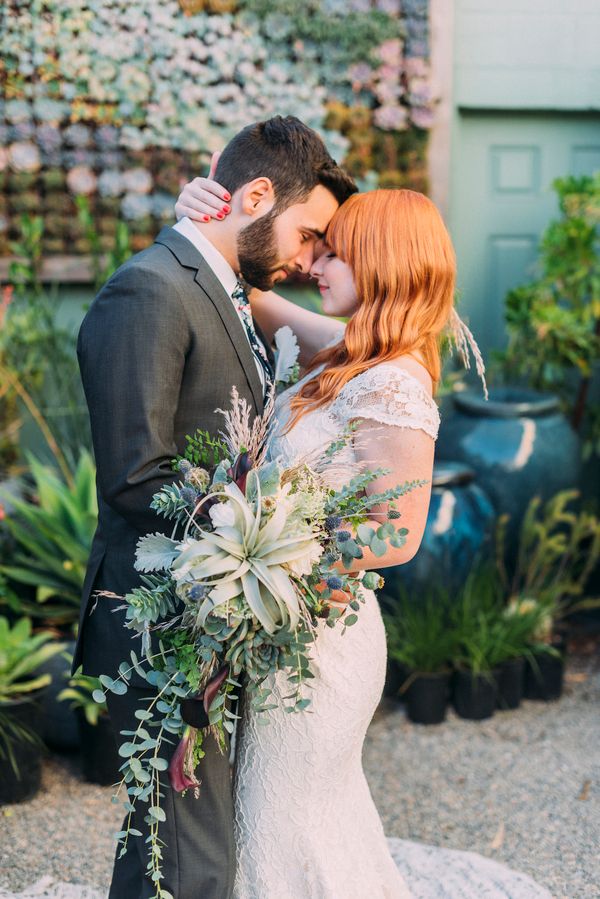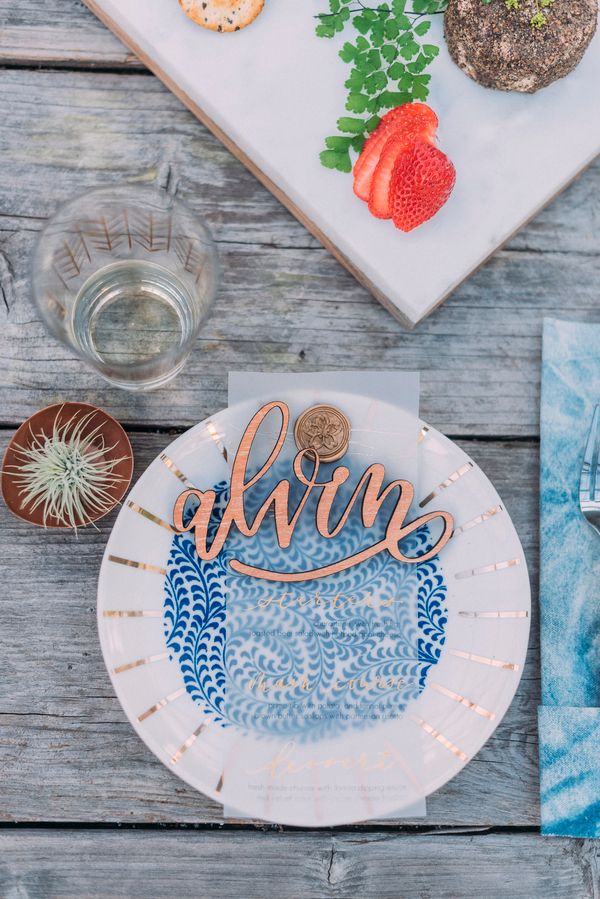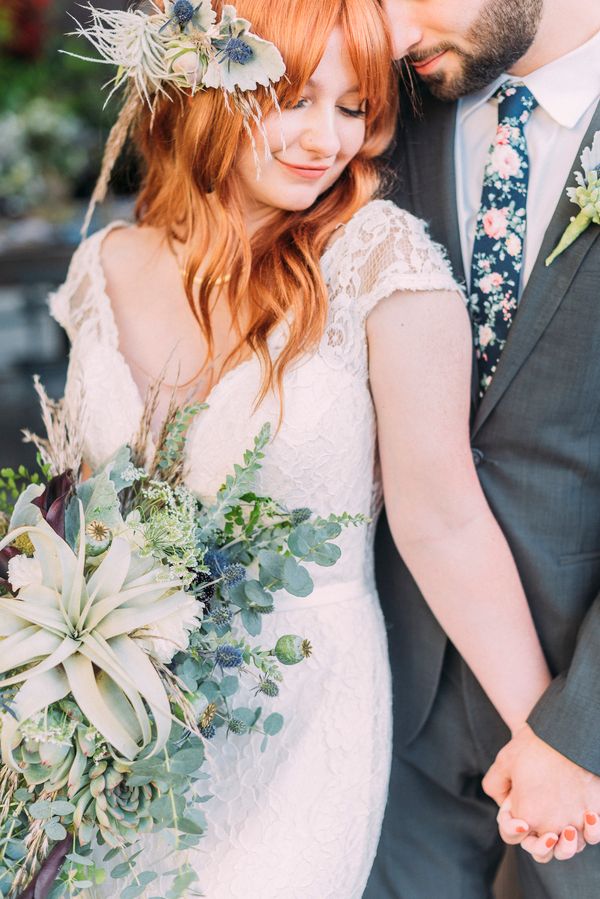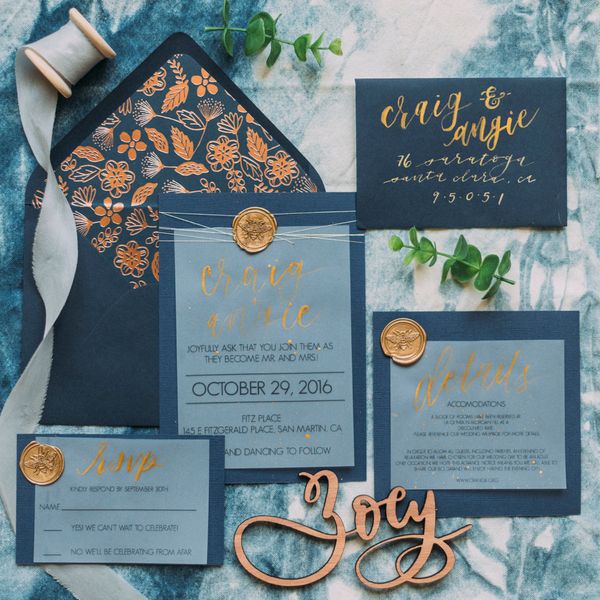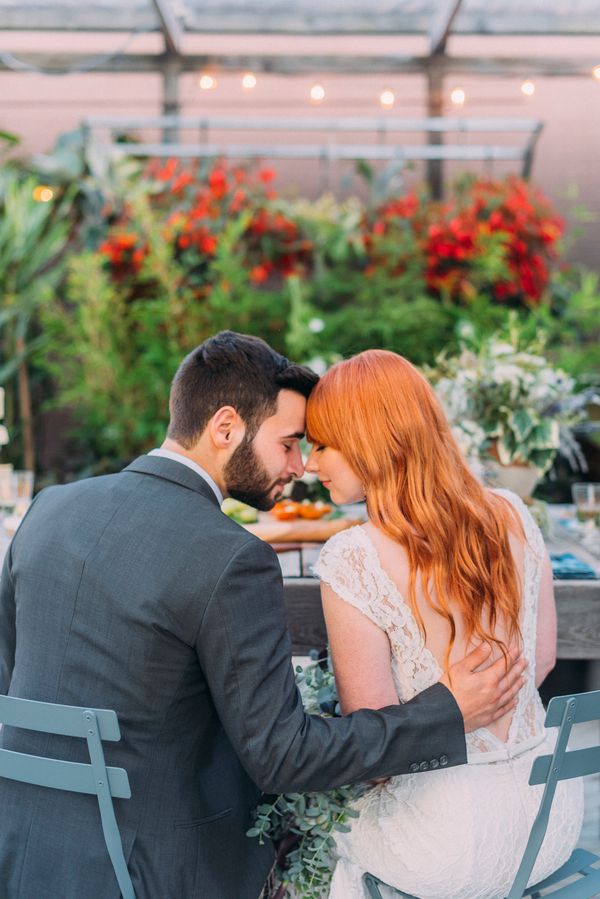 "Even in constructing the dessert table vignette, I wanted to showcase multiple tables of different sizes and shapes. I think there's something so enamoring about aesthetics you don't see every day."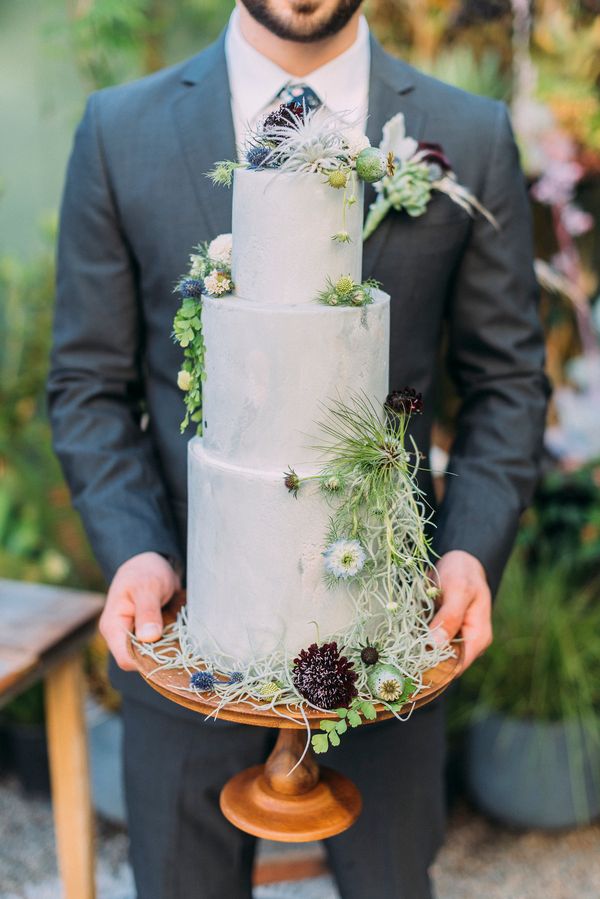 "We're so used to seeing one cake on one table at weddings, so this look was so fun for my team to put together. Thanks to the talented Kathleen of
A Spoonful of Sugar Cakes
for outdoing herself with the gorgeous metallic-tinted cake."
"Next came our models. I knew right off the bat I wanted a redhead, so naturally my fellow vendor and friend, Shannon, came to mind. Shannon is also a photographer which is how I met her earlier this year."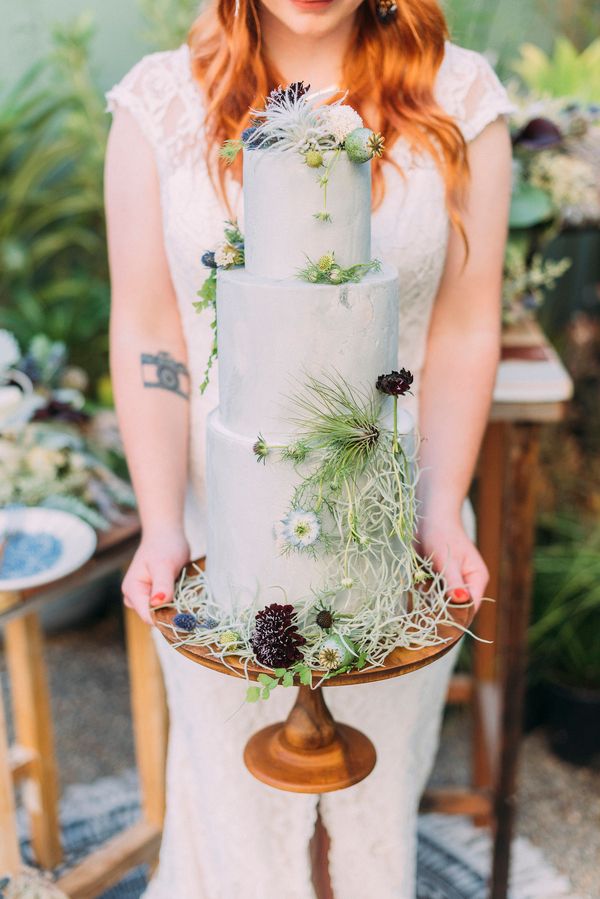 "Her and her boyfriend Brandon have such a natural chemistry and romance about them. They were a joy to work with and their attitudes truly encompassed the love I wanted to portray through this shoot."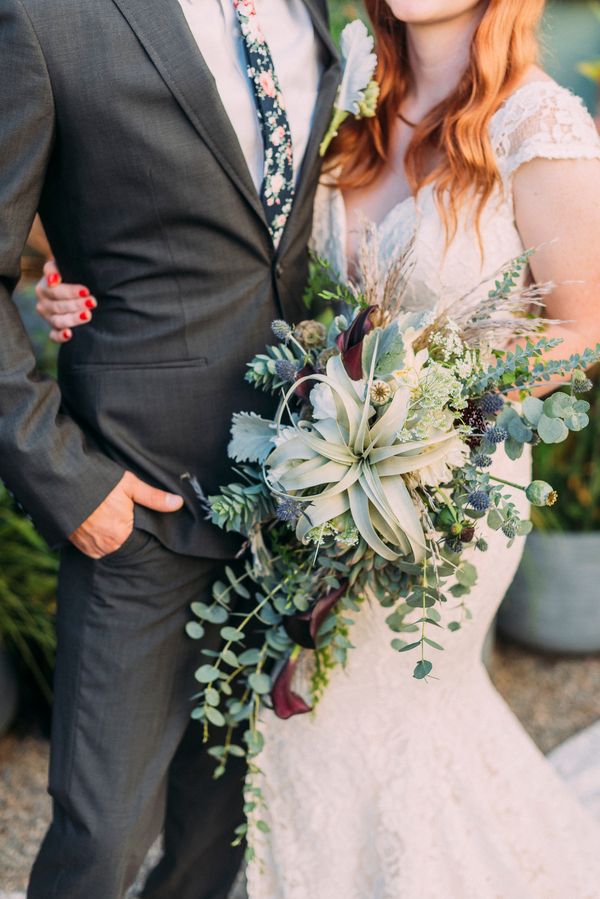 "I wanted to keep her look simple and hip, so went with very minimal jewelry, natural makeup, beachy waves, and finally a statement hairpiece to steal the show (thanks to Sharon!)."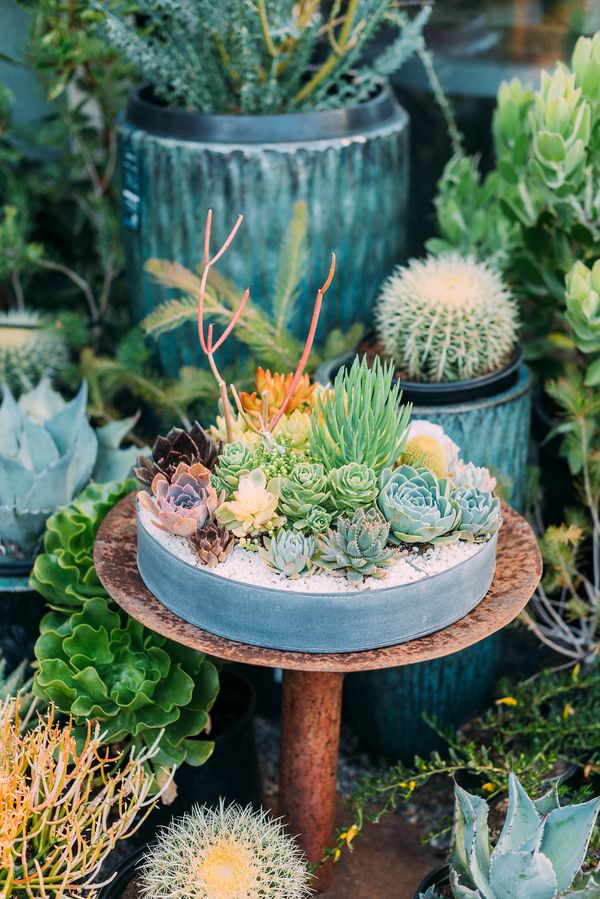 "The table set up was personally my favorite part of this shoot because of all the elements I was able to incorporate. We used
DIG Gardens
' beautiful farm table and chairs, and topped the table with Rachel Wadell's beautiful hand-dyed indigo napkins, a gorgeous set of mismatched
Anthropologie
plates I picked out, and natural wood cut flatware."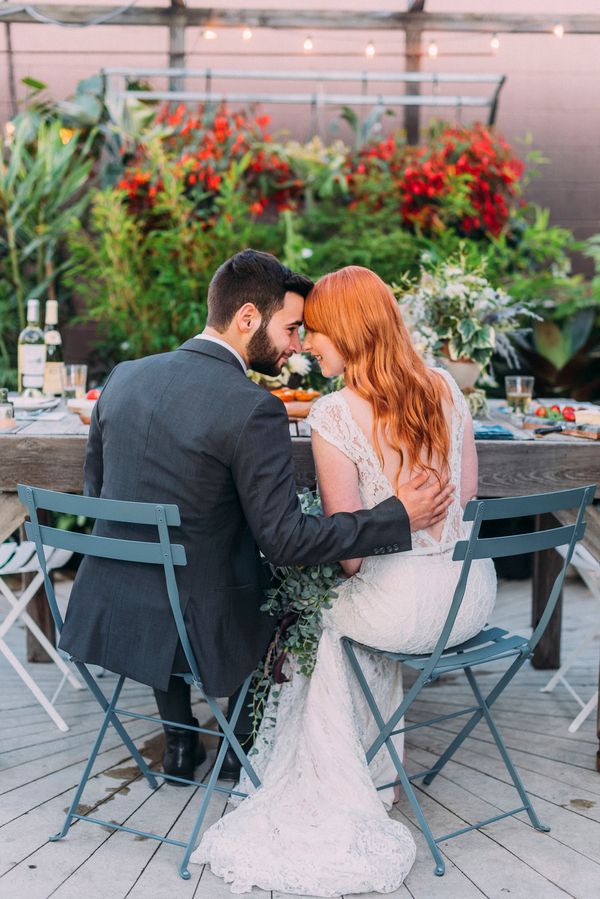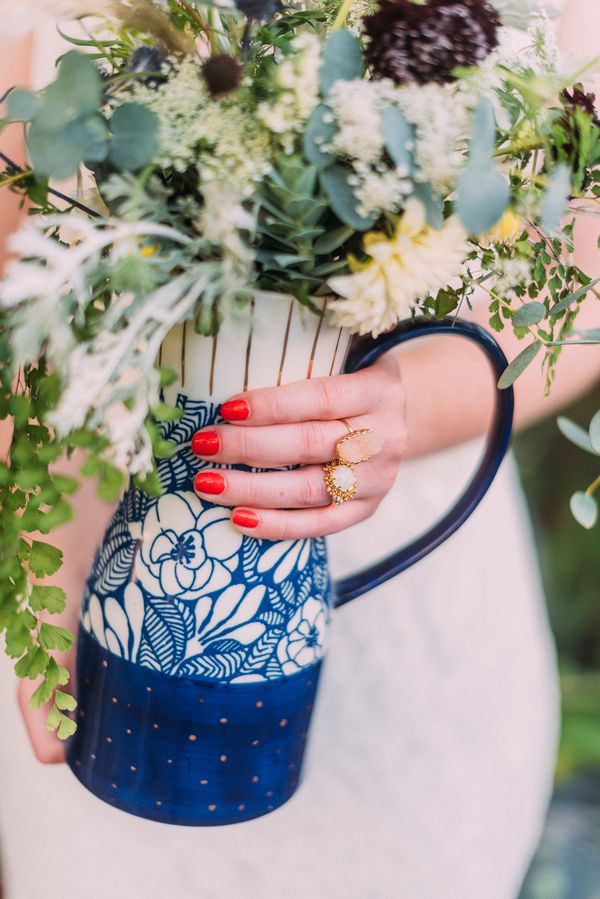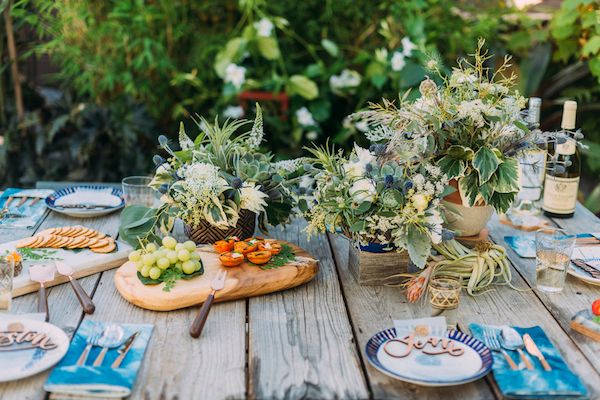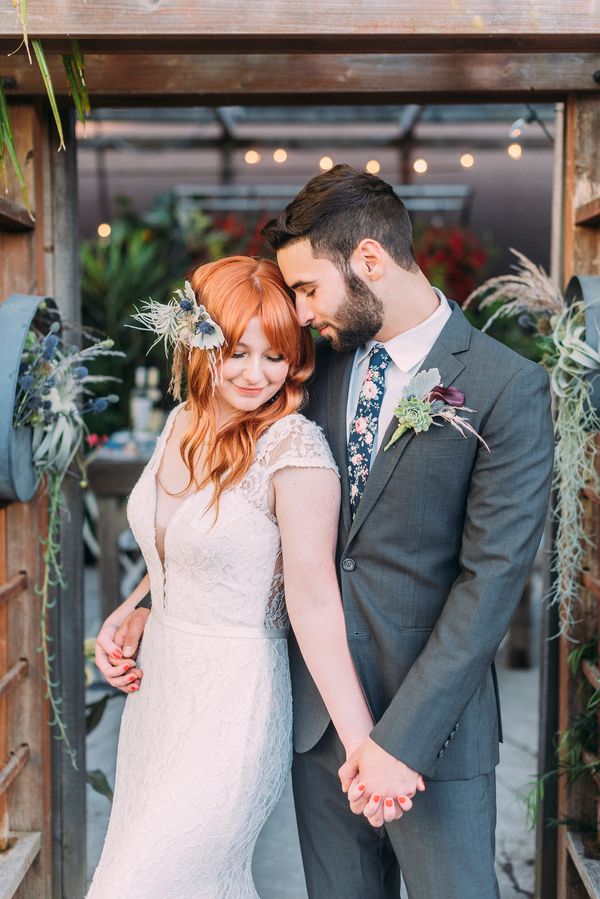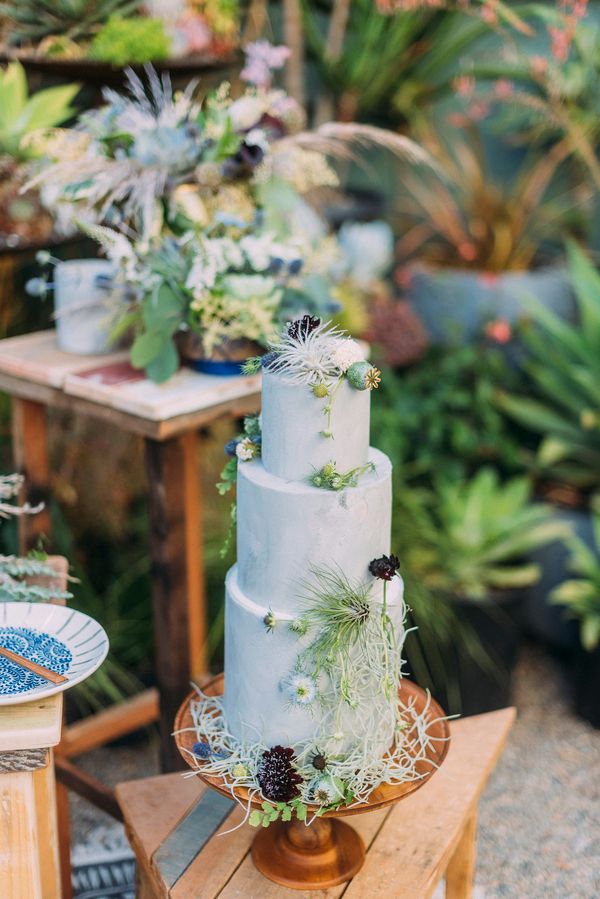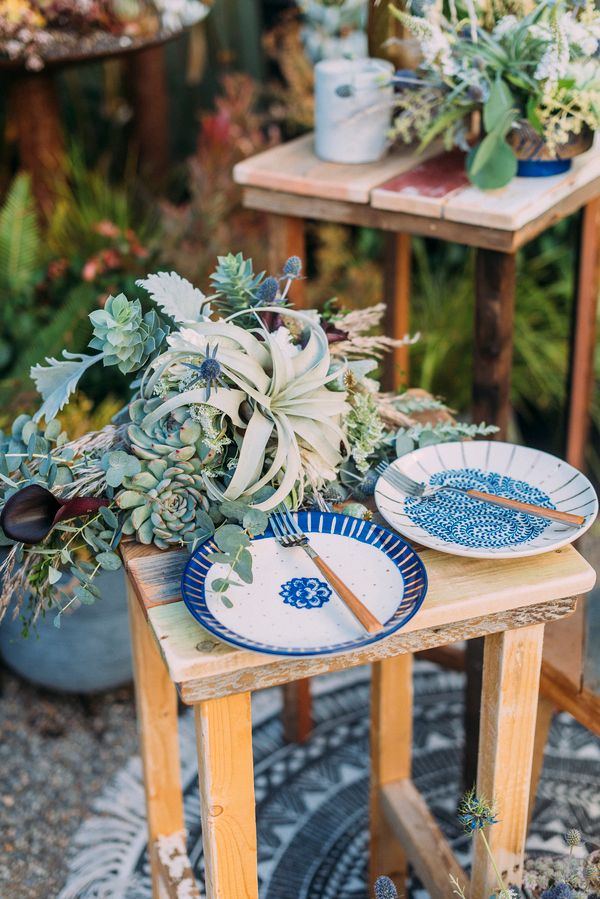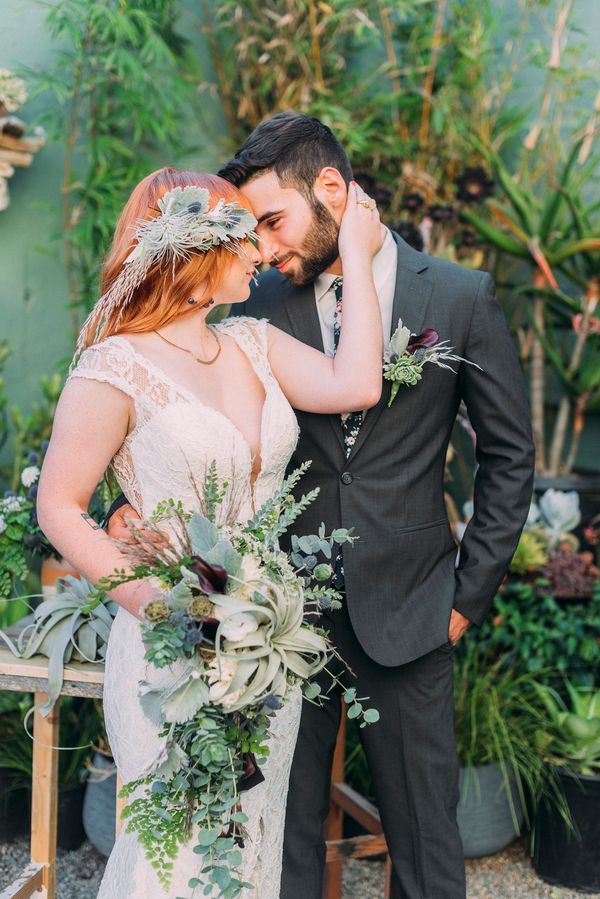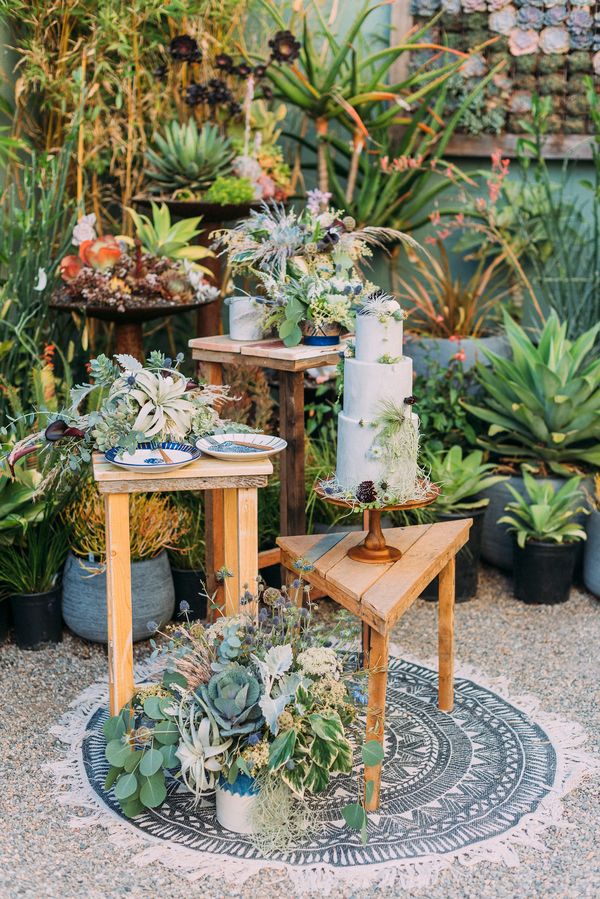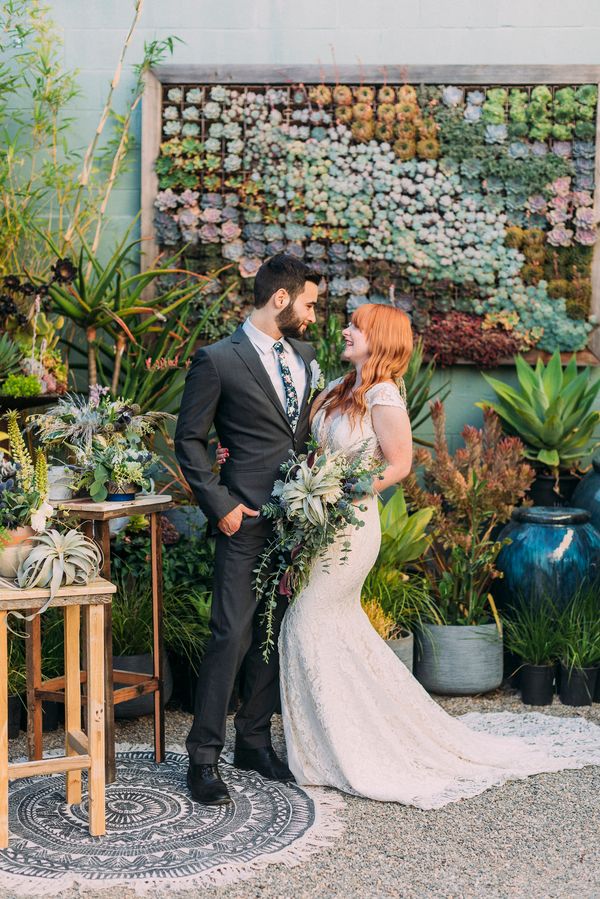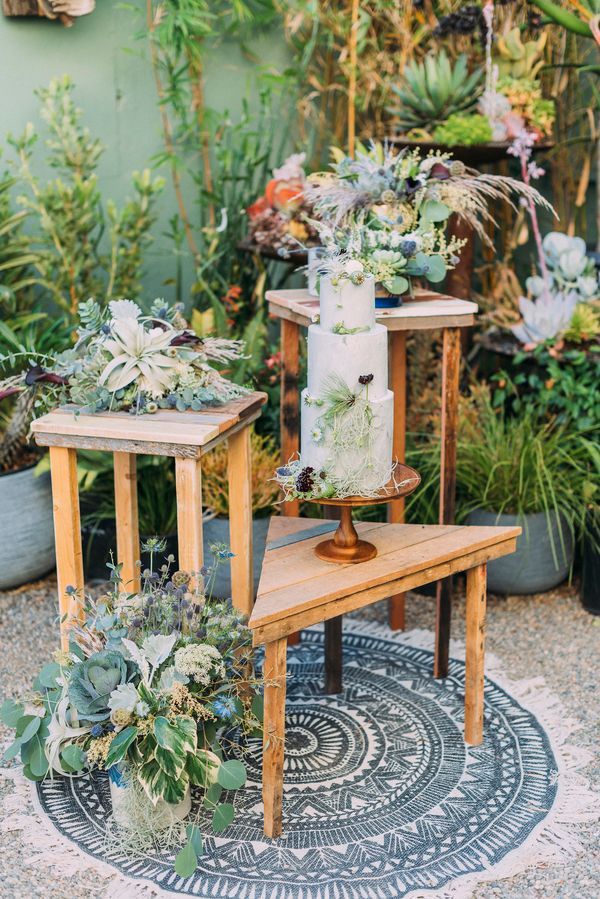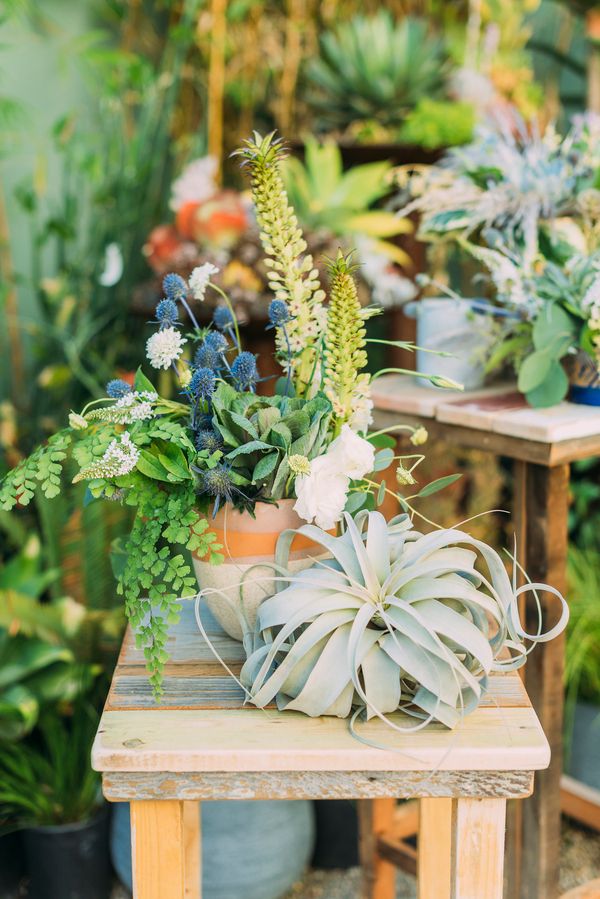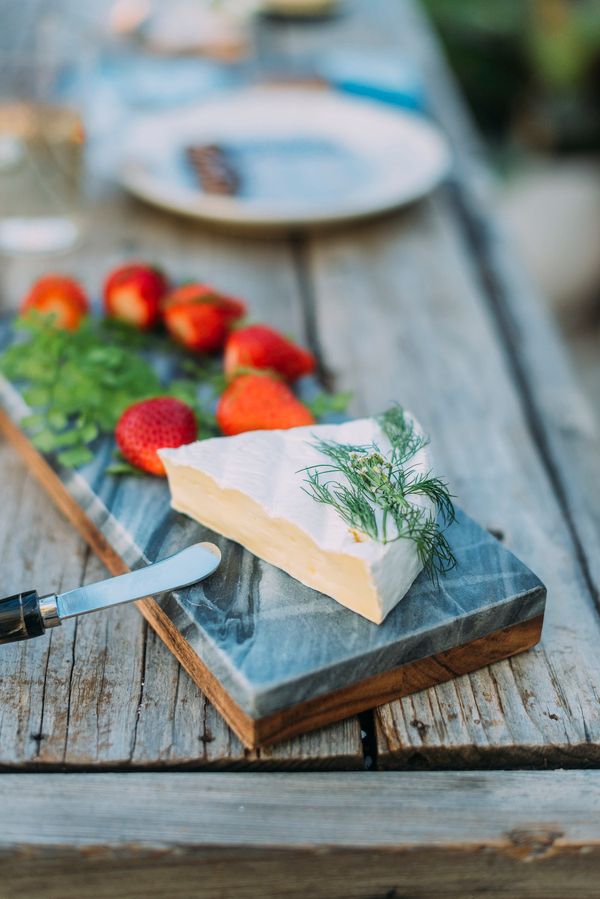 "Angie of
Bobo Design Studio
came alongside my vision and created these stunning vellum menus and laser cut name cards for each seat. My favorite part? The little sea salt graters on each side of the table stole the show."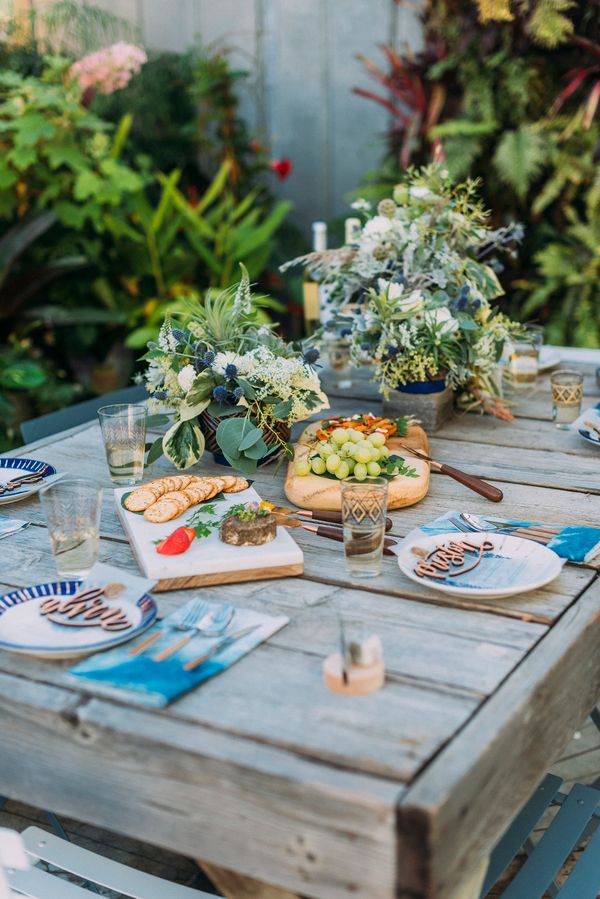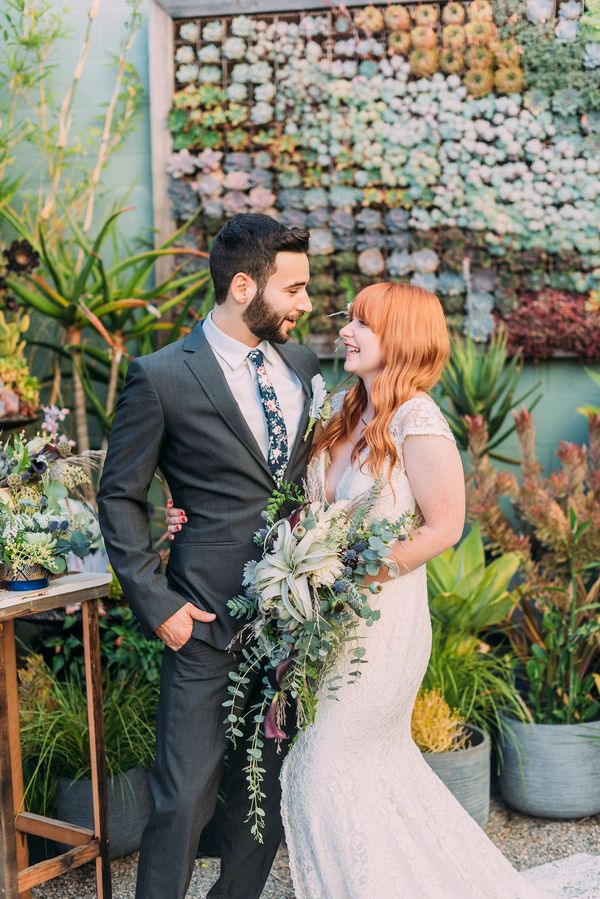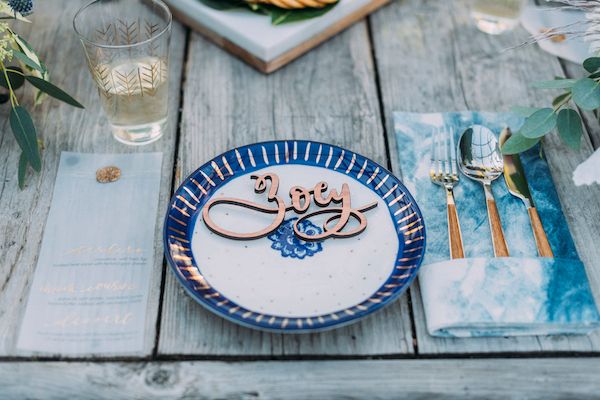 Share This: