Today's real wedding at
Rancho Las Lomas
is the kind that will inspire you to no end. According to the bride, this hacienda style venue was chosen to pay homage to her heritage. The talavera tile throughout the property was so gorgeous that she actually decided to carry her love for it throughout their day by using tiles for their table numbers.
Ruffle Effect
dreamt up all kinds of gorgeousness and with florals by
mulberry & moss
— make no mistake about it, this wedding is a feast for the eyes! And lucky for us
Brady Puryear
was there to capture it all!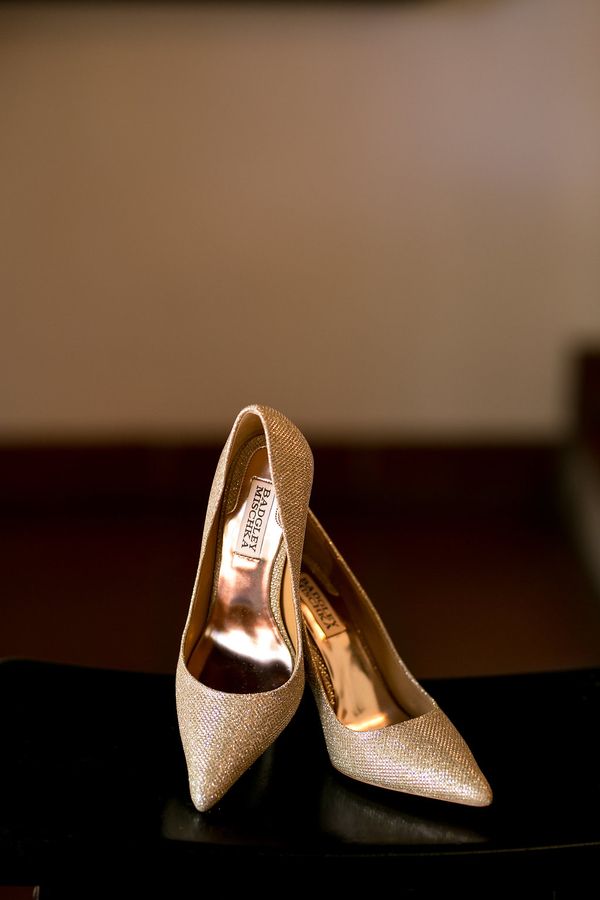 From the bride, "I think my favorite part was being able to share the day with my family and friends. Having them all in one room was the best feeling."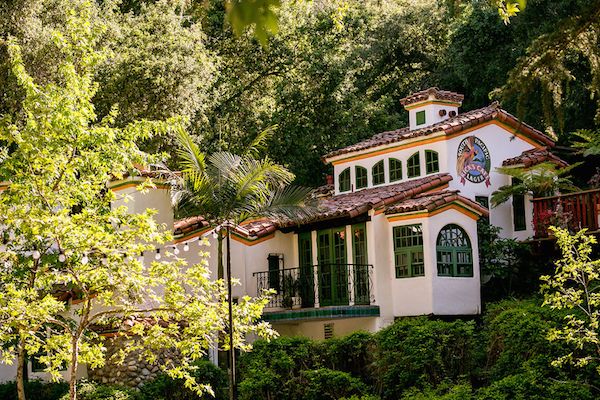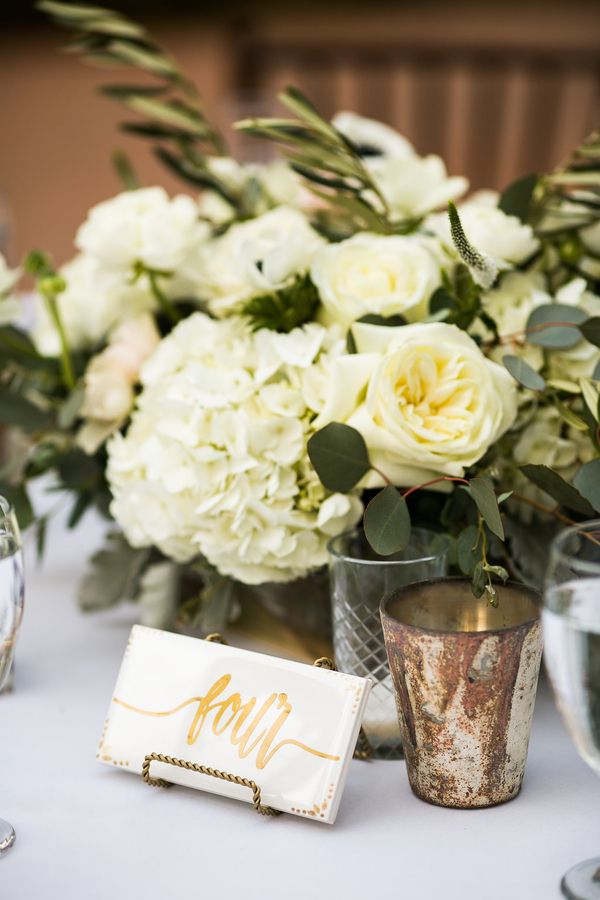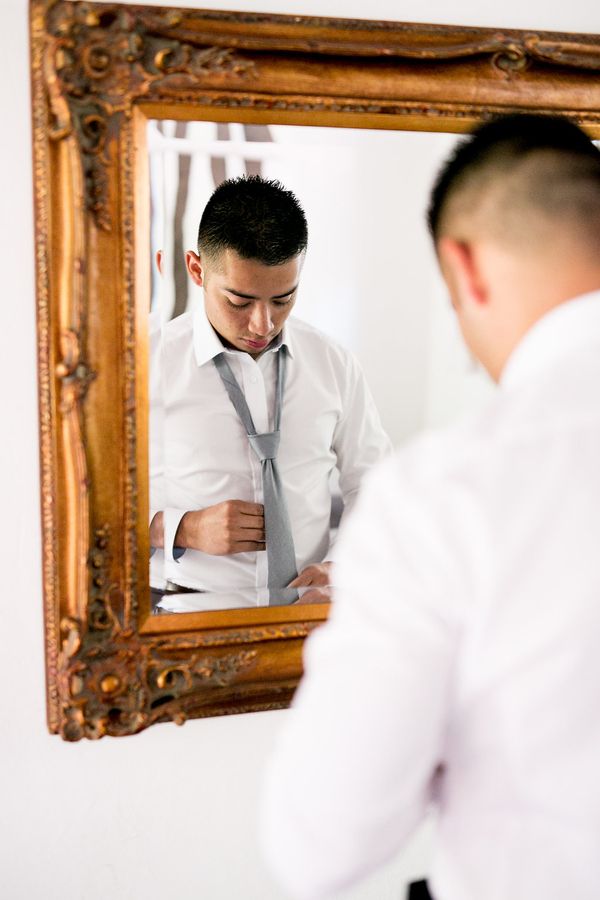 From the groom, "My favorite part of the wedding was when we had our moments alone and we would look at everyone having an amazing time with us. It first happened when the officiant told us to look at everyone at the beginning of the ceremony."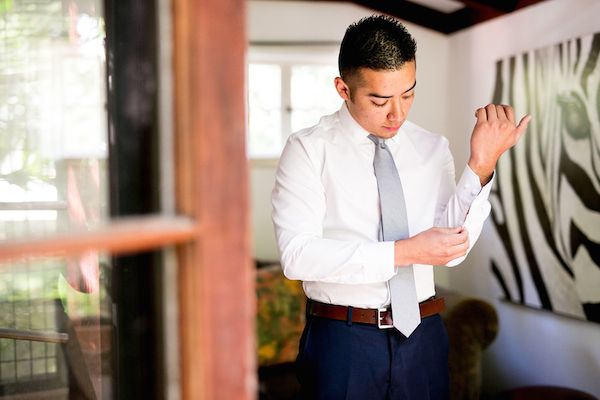 More from the bride, "I knew I wanted anemones as the main flower. The flower would match perfectly with my color palette for the wedding since it has a hint of blue in the center which would tie in his suit and the bridesmaid dresses..."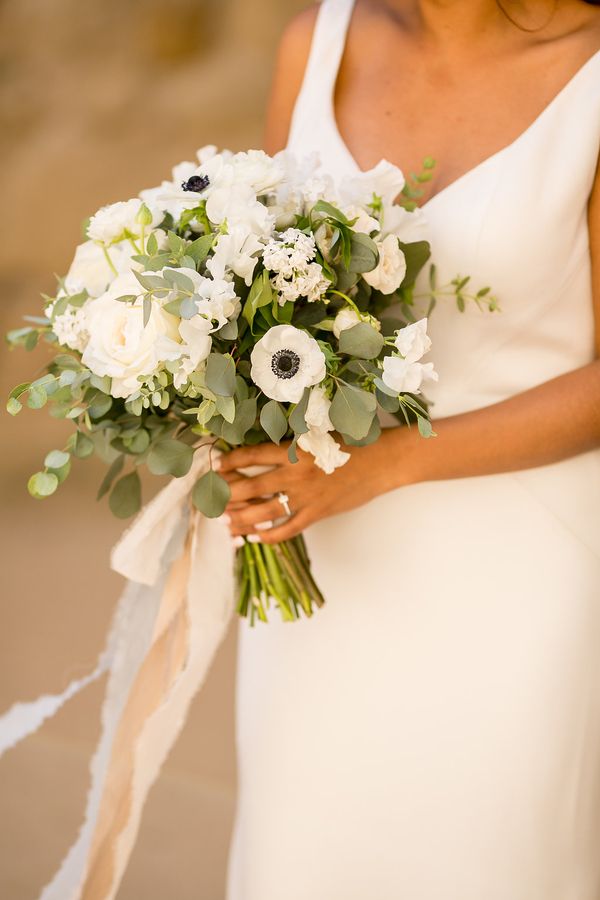 "...plus I figured it would also be part of my something blue for the wedding!: Win-win, we say!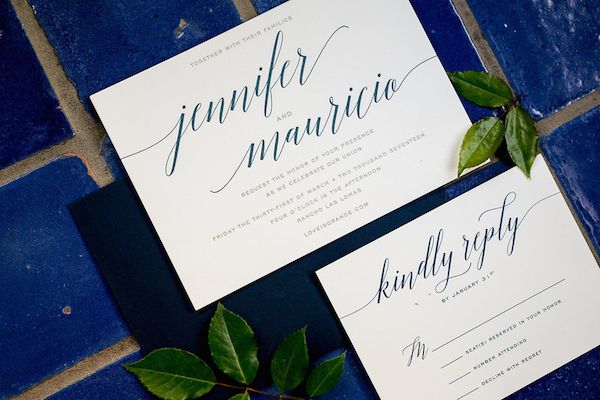 "
Rancho Las Lomas
by itself has tons of greenery and blooms, so I wanted to incorporate greenery as well, which I did so through the ceremony arc, the bouquets and centerpieces."
From the bride, "one of the things I enjoyed the most was creating all the small details. The white windows for the table assignments, I found in a scrap yard in San Francisco and it was fun making it a project that both he and I were able to complete."
"He actually ended up writing all the names on the windows! I had fun practicing my calligraphy and writing all the name cards for each seat, which tied with the name script from our invitations."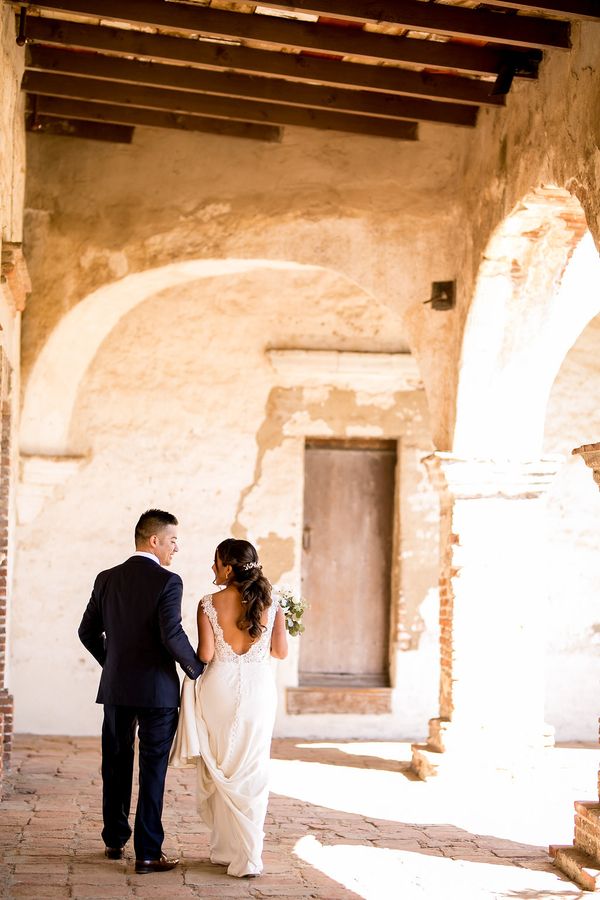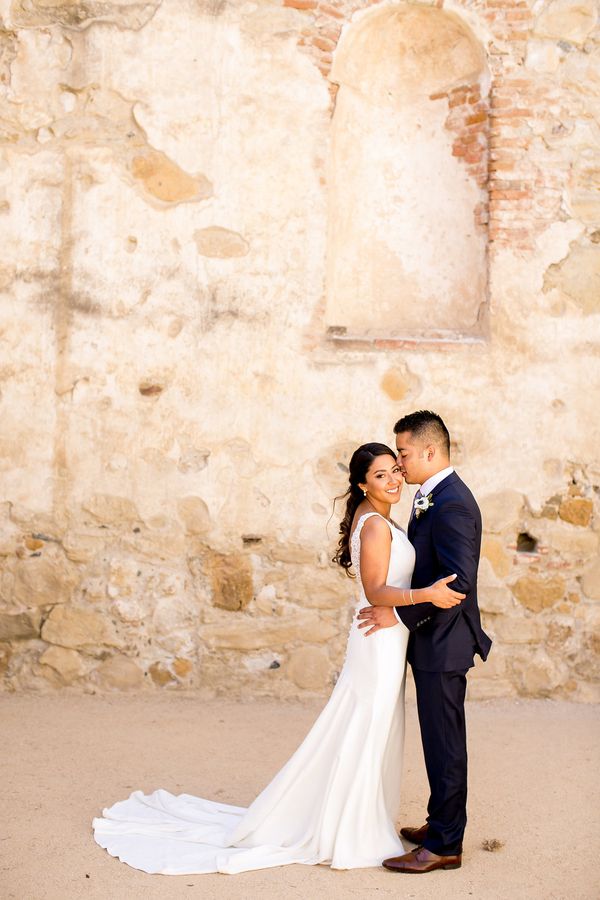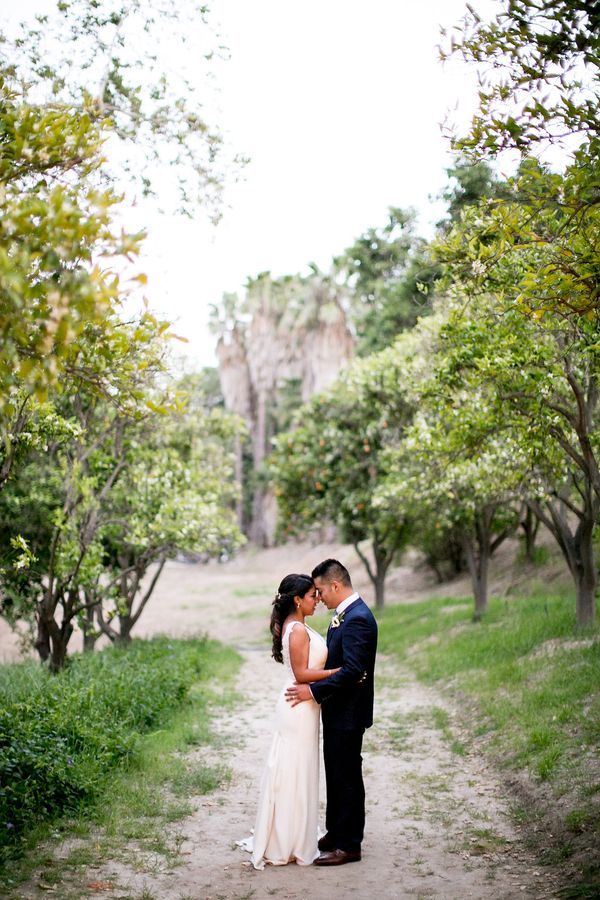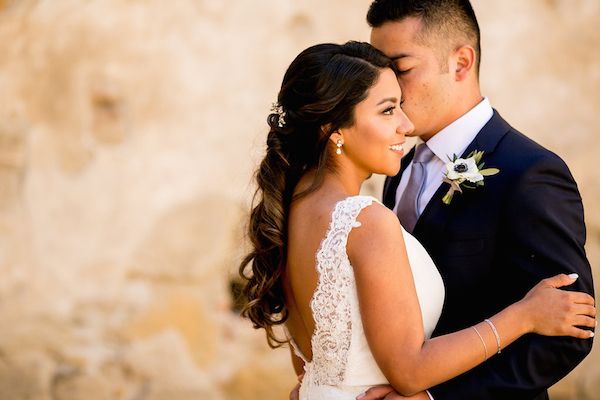 "I think one of the main ways our personalities shone through was primarily through our bilingual touches."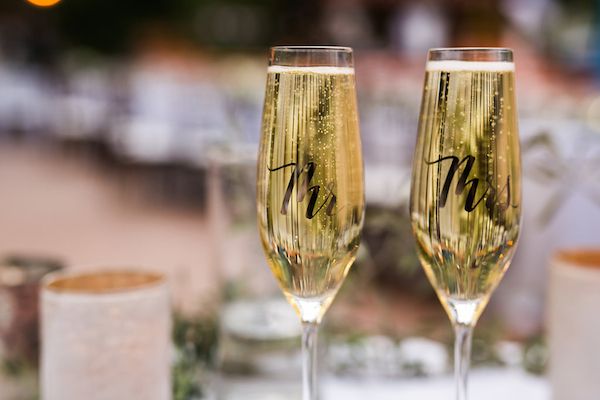 "We had several family come from out of town, either Mexico or El Salvador, so we knew we wanted to include both sides and assure they could understand what was going on."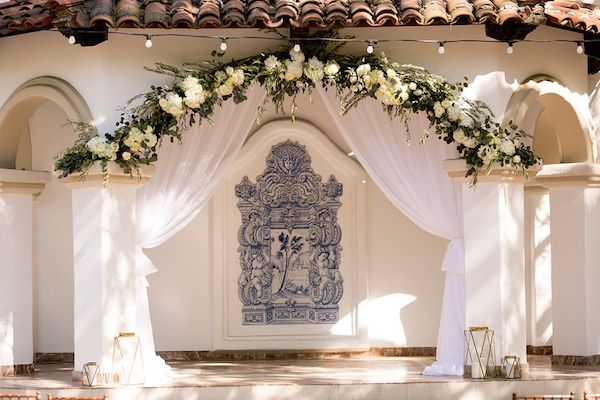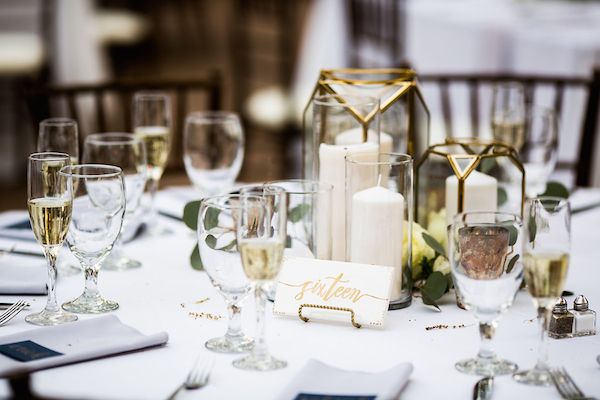 "We found a bilingual pastor who did an amazing ceremony by incorporating spanish readings and small translations for all guests to understand."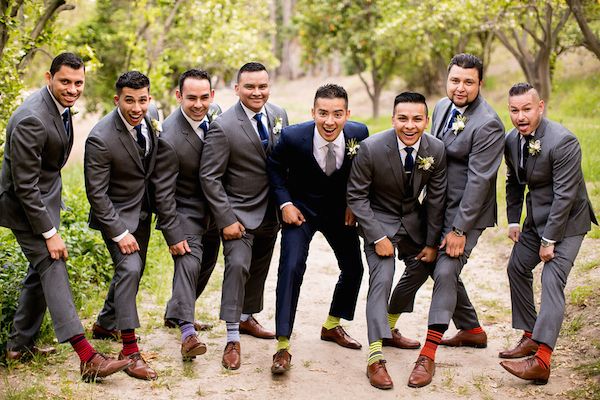 "Our DJ and MC was also bilingual which worked out perfectly with song selections because he catered to the whole crowd for the dance floor to be full, as well as even him giving announcements in both languages."
"Even our first wedding dance, the song was by Jason Mraz, Colbie Colliat and Ximena Sarinana- 'Lucky,' but it was the bilingual version!"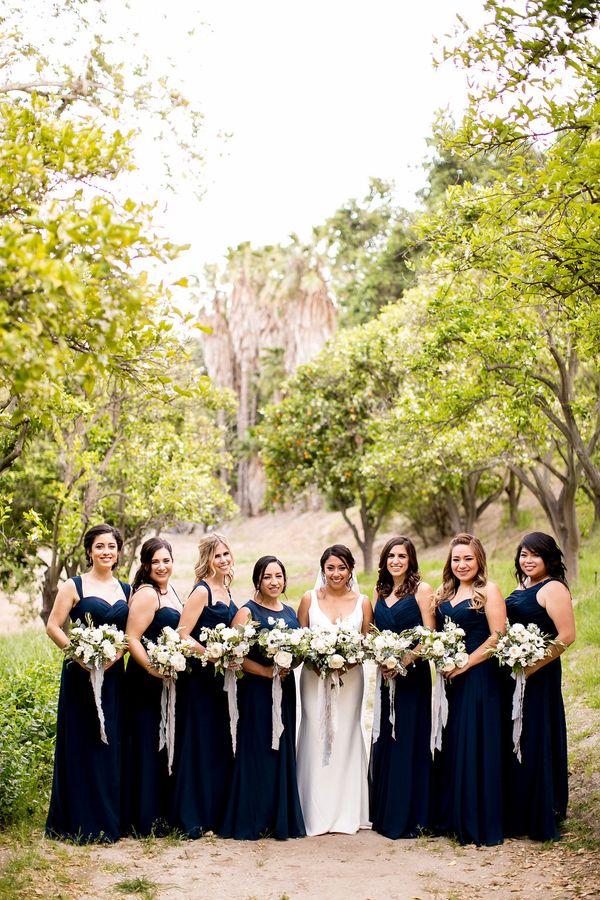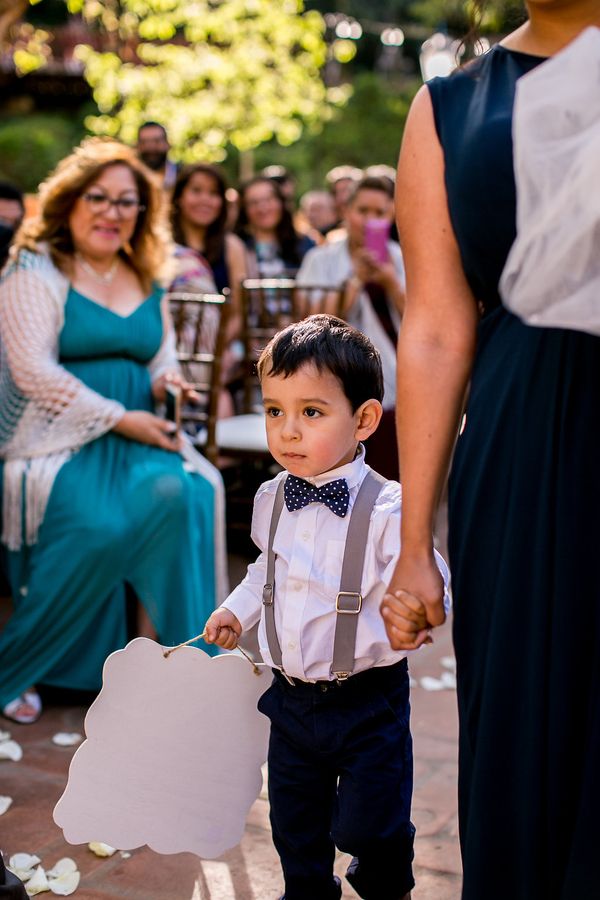 "We asked our friends to do the speeches in english and spanish if possible. We knew both friends and family would appreciate minimizing any language barrier and we wanted everyone to feel included."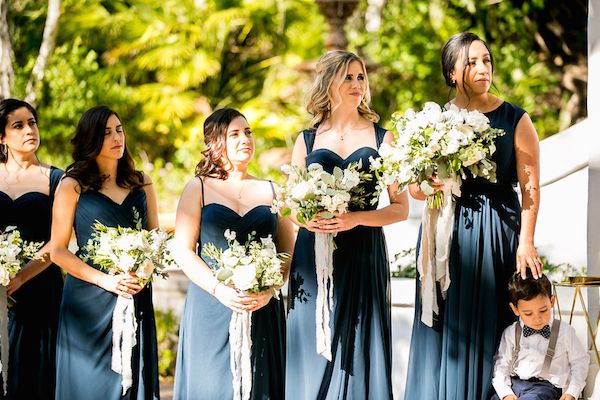 "All the signs were DIY, I got some vinyl and found just pieces of windows/wood to place it on such as our chair sings, ring bearer sign, welcome sign and even bar drinks!"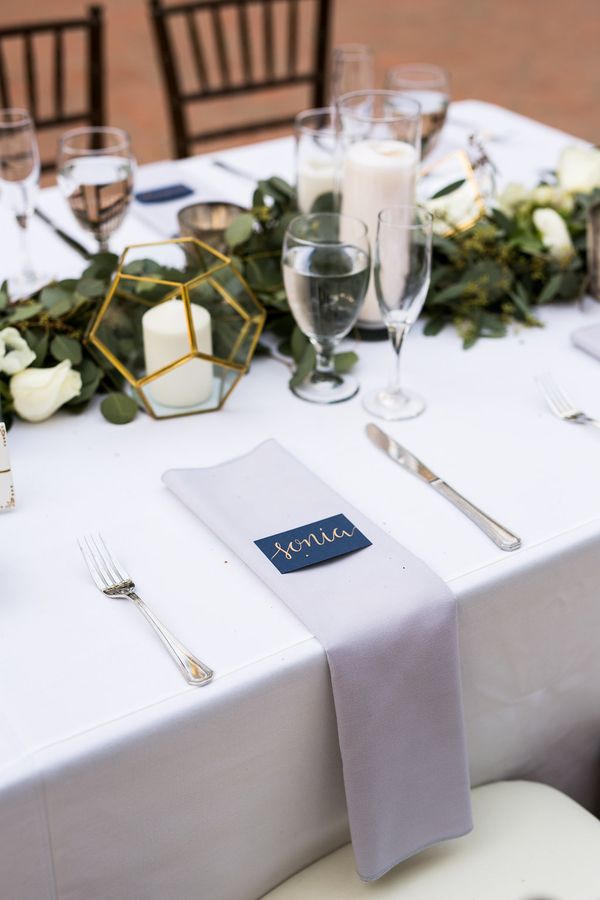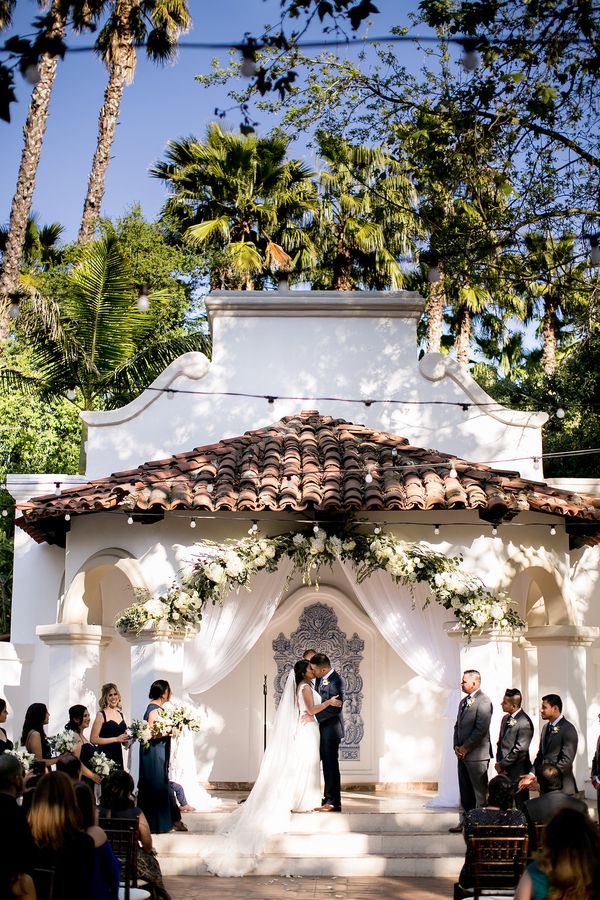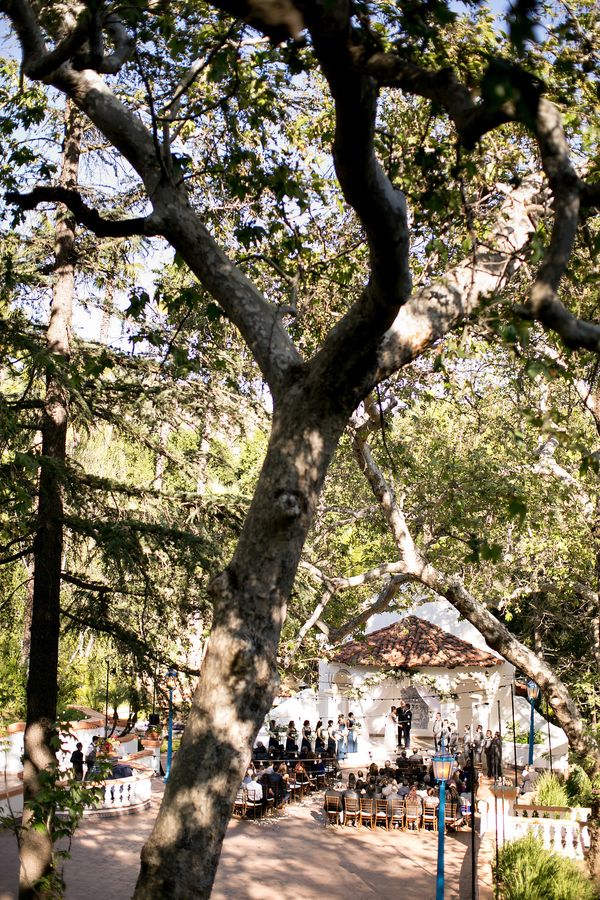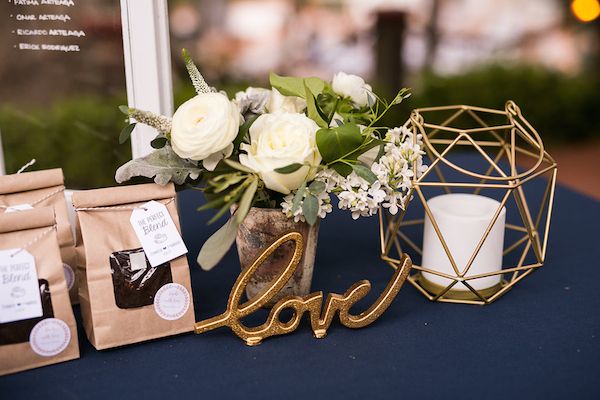 "We made the coffee favors as well, from designing the labels to having my grandma help me fill each bag with coffee, we wanted to have a little part of our history (first date) and for people to bring it home."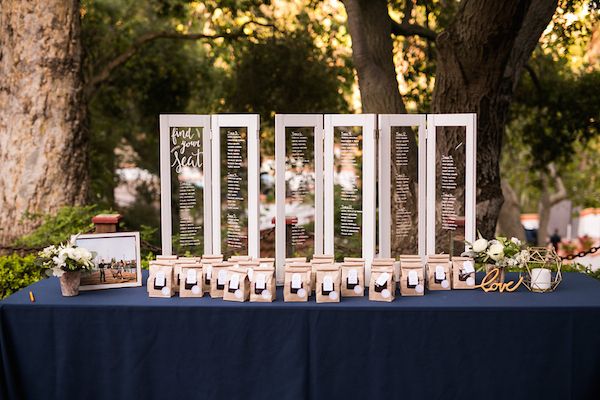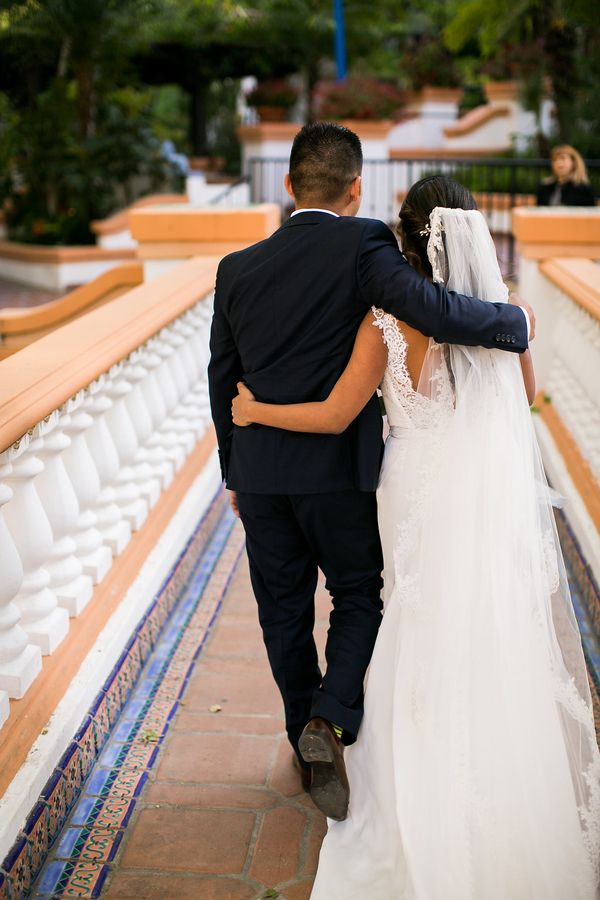 "Later (at the sweetheart table), we found five minutes to eat and managed to take a selfie and include everyone in the background. It was surreal to look around at what we had planned for over a year and see the joy in everyone."
"The long tables had beautiful garland, the round and square tables had a mixture of soft and romantic flower arrangements or geometric gold lanterns, since gold was an accent color through out the decor."
"There were geometric lanterns through out the tables, the gift card table and even the container that held the cards."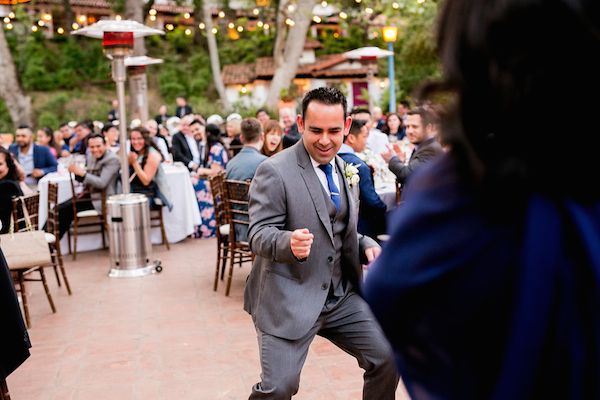 "Lastly, we definitely knew we wanted the market lights as decorations, because we wanted a golden glow to create a romantic atmosphere, plus it reminded us of our engagement..."
"..since he lit up a whole bridge with candles that created a perfect golden glow the night we got engaged, I wanted to recreate the same romantic feel the day of our wedding."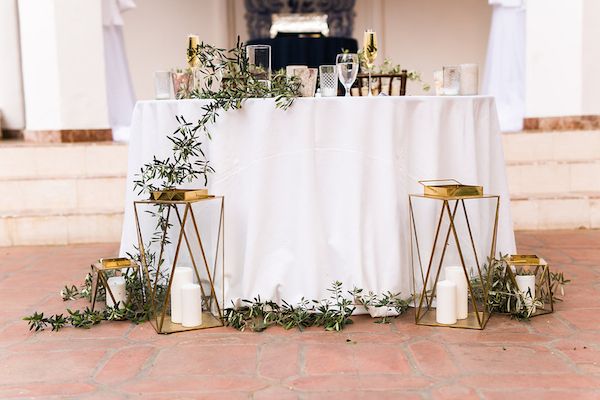 Share This: