Beautiful, breathtaking, and so full of elegance — today's wedding editorial goes down in the books as one of the prettiest! But we wouldn't expect any less from this dream team of North Carolina wedding pros!
With event planning and design by
Amanda Blair by Design
and the loveliest of florals by
Amanda Day Rose
, this shoot is truly a work of art! And thankfully
J Christina Photography
was there to capture every detail, every exchanged glance, every bit of beauty.
From the team, "The idea of an intimate and romantic winter wedding served as the springboard of our inspiration for this shoot."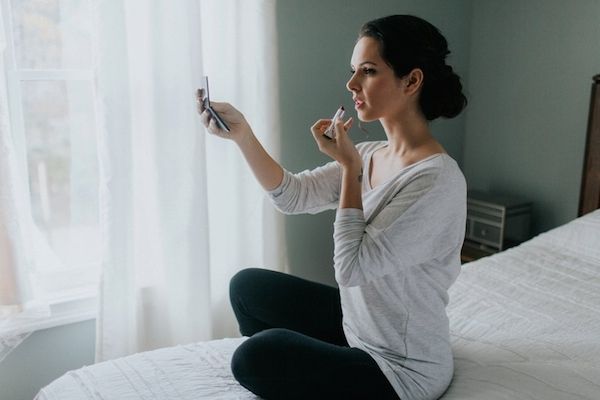 "I reached out to an incredibly talented wedding planner and designer,
Amanda Blair By Design
, who was able to take all of my ideas and curate them to one beautiful palette..."
"... of ivory, lace, muted blues, pops of orange and burgundy and hints of gold."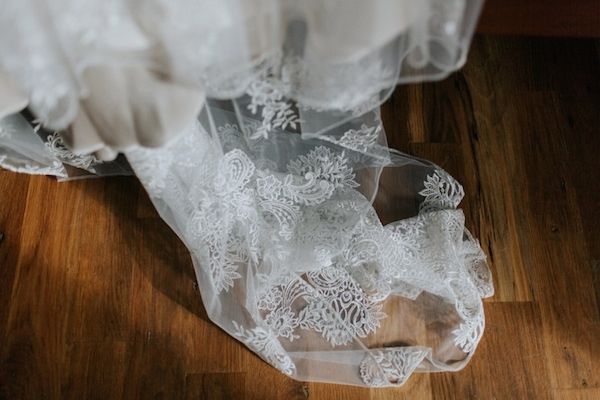 "The bride and groom were also essential to this shoot as were the details like this gorgeous stationery suite designed by Amanda Day Rose."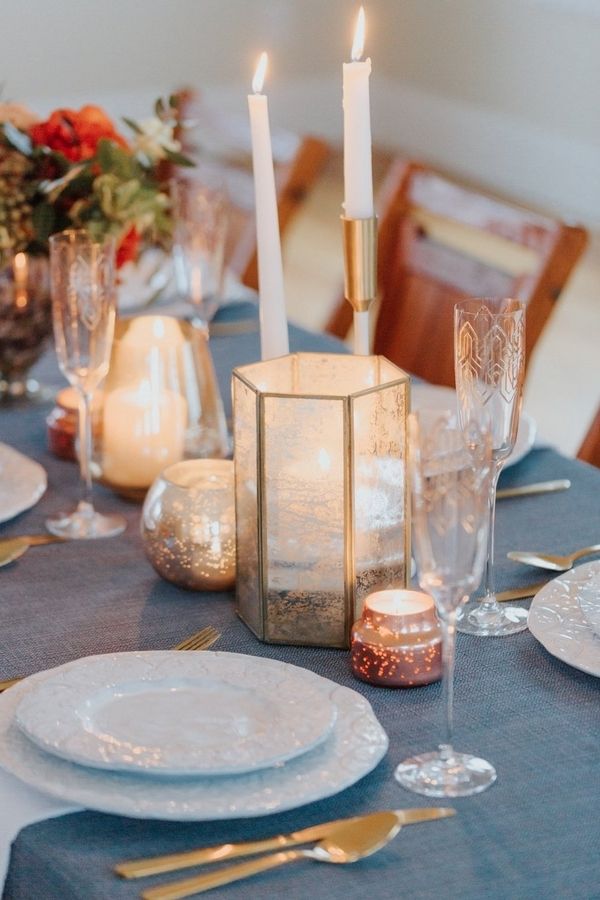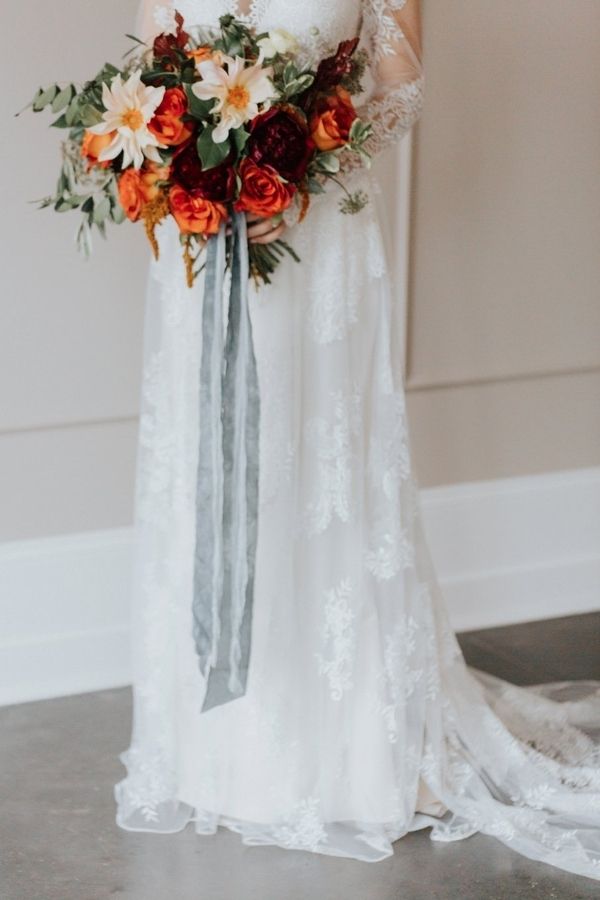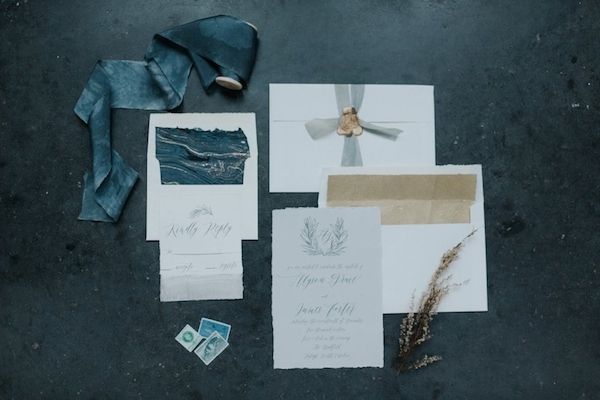 "I wanted this session to be meaningful to the couple we chose. Meg and Cody Apperson are a former bride and groom of mine from several years ago."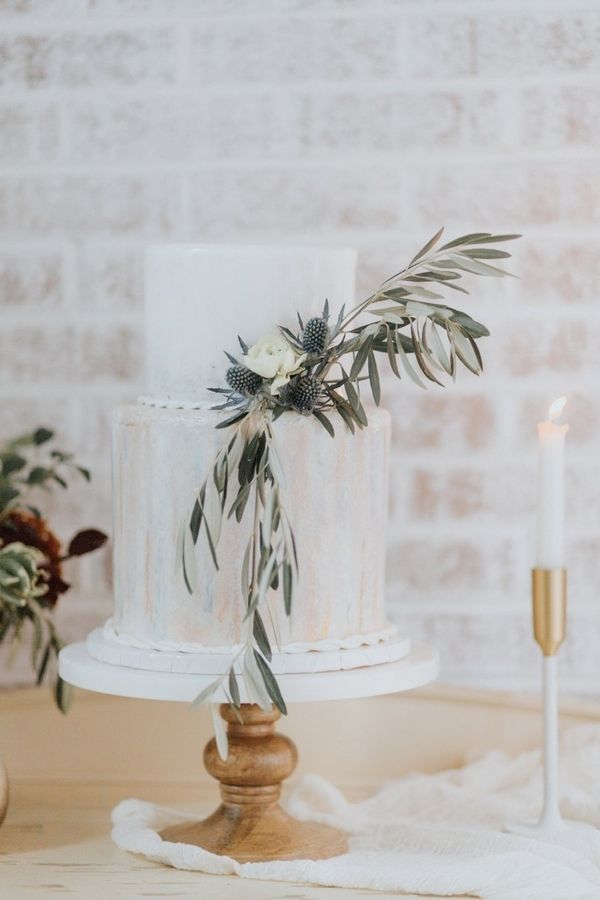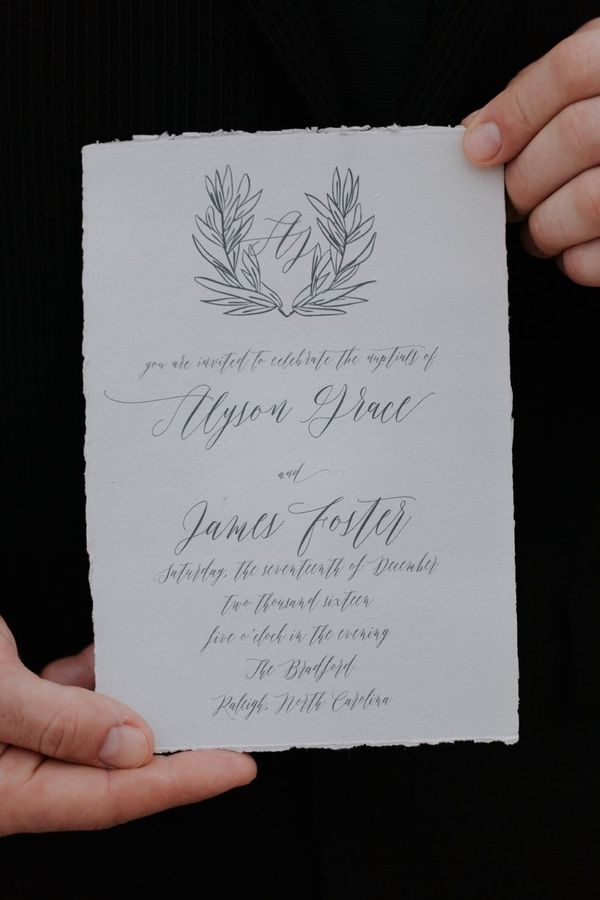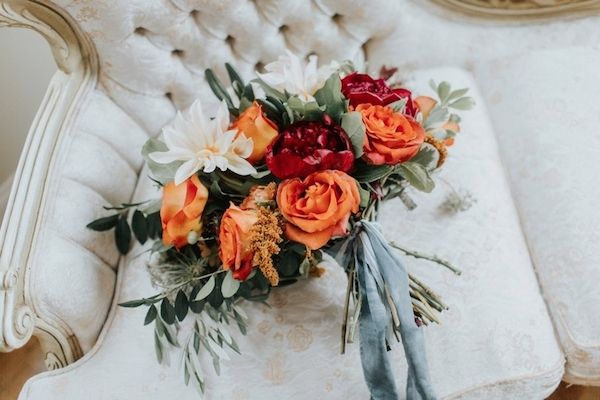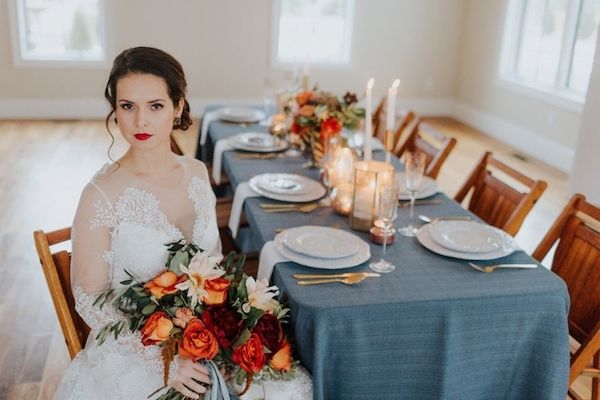 "They had a small budget and not so great venue for photos, so to be able to recapture their "wedding day" was a joy. Cody is active military--special forces in Fayetteville, NC."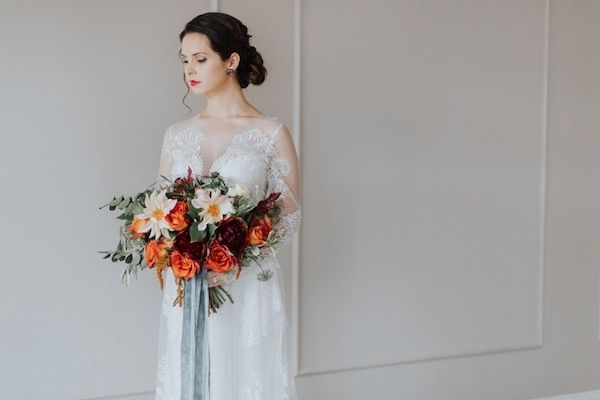 "He is one of our heroes on the front line of much of the worst of what we hear about on the news.
Meg
is an incredible wife, mother and brilliant blogger."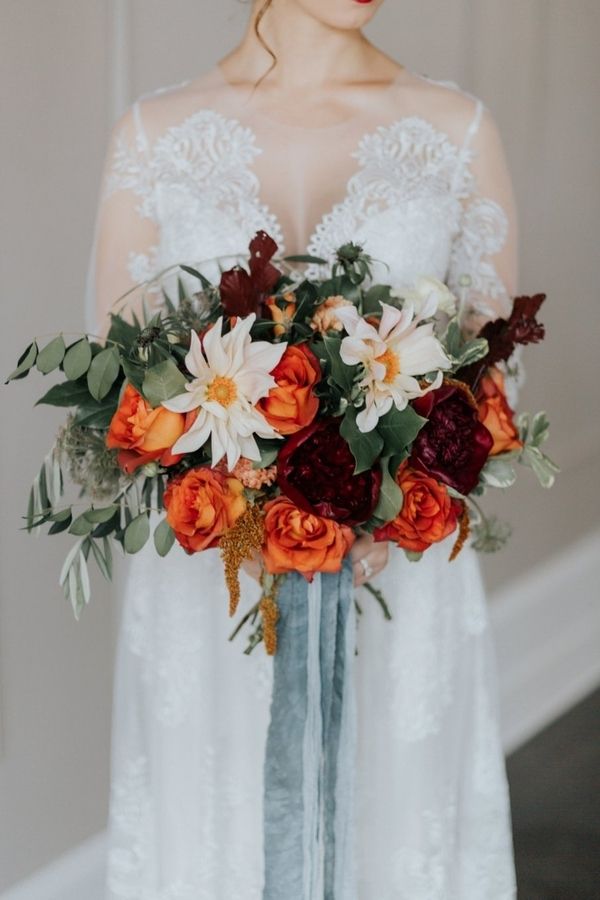 "Meg initially set out to document her family life and provide encouragement to other moms along the way. She was thrilled to be married and start a family...a fresh start."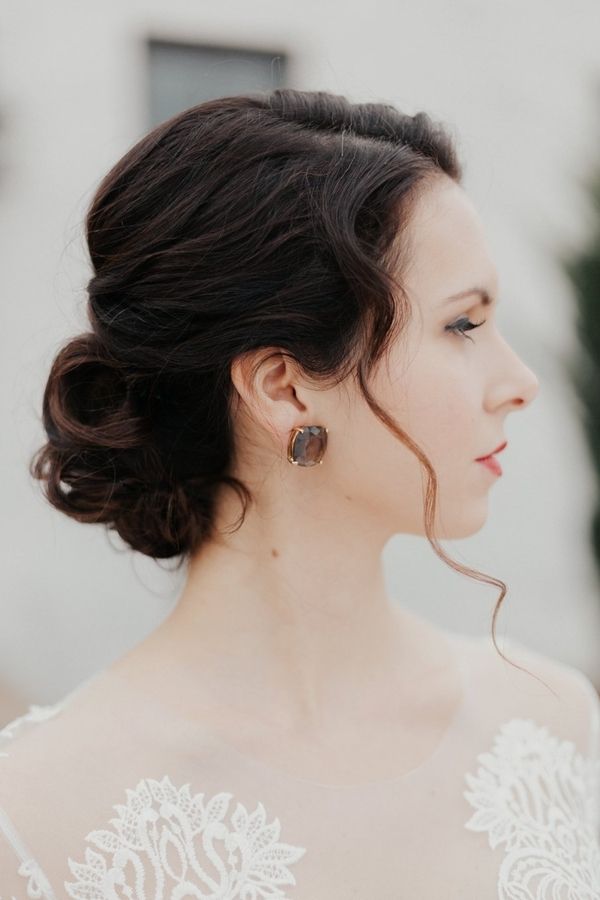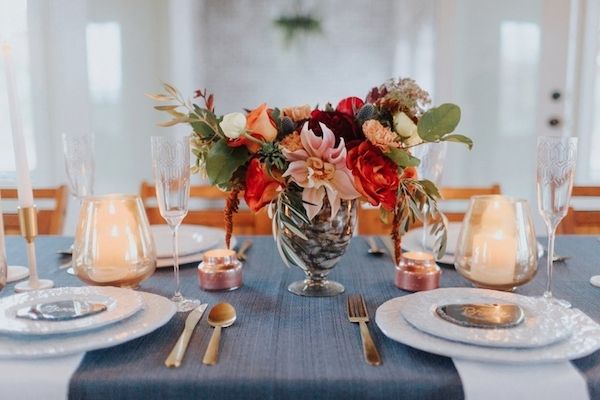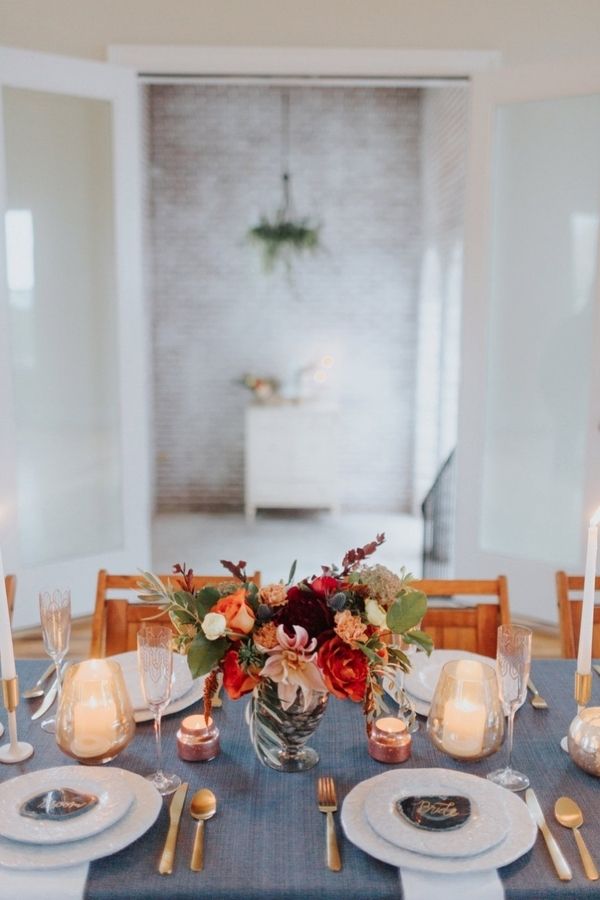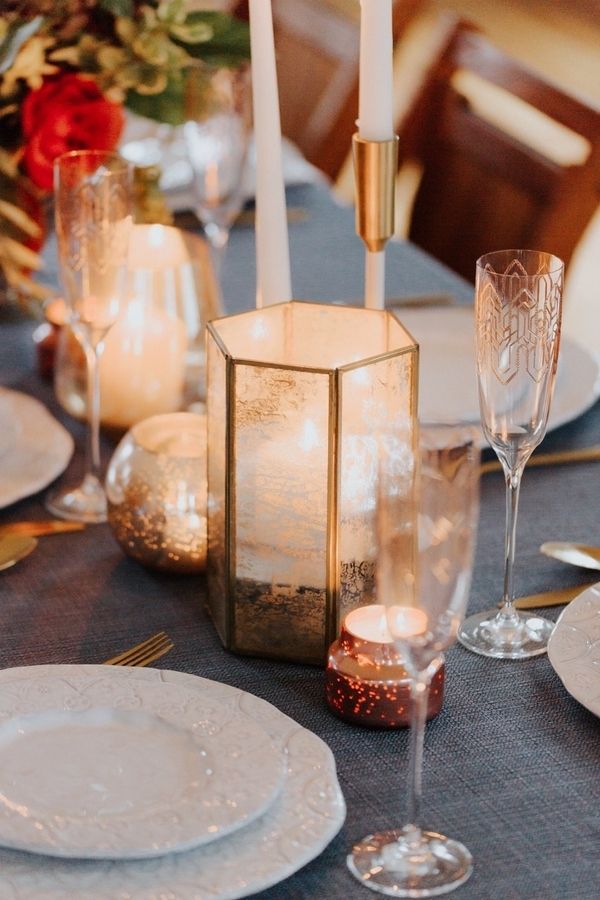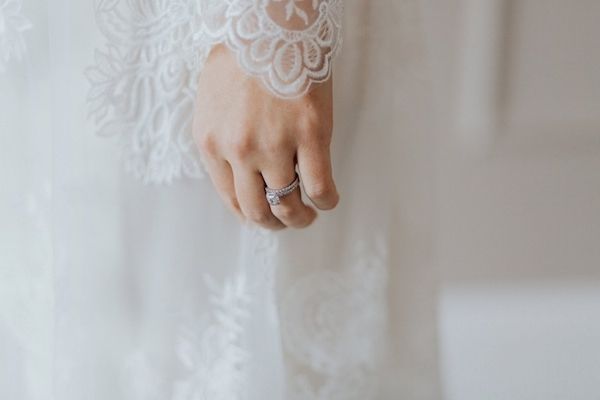 "Last year, Meg and Cody had a sweet little girl Avery. Avery was born with some pretty severe medical complications that tested and challenged their marriage and family."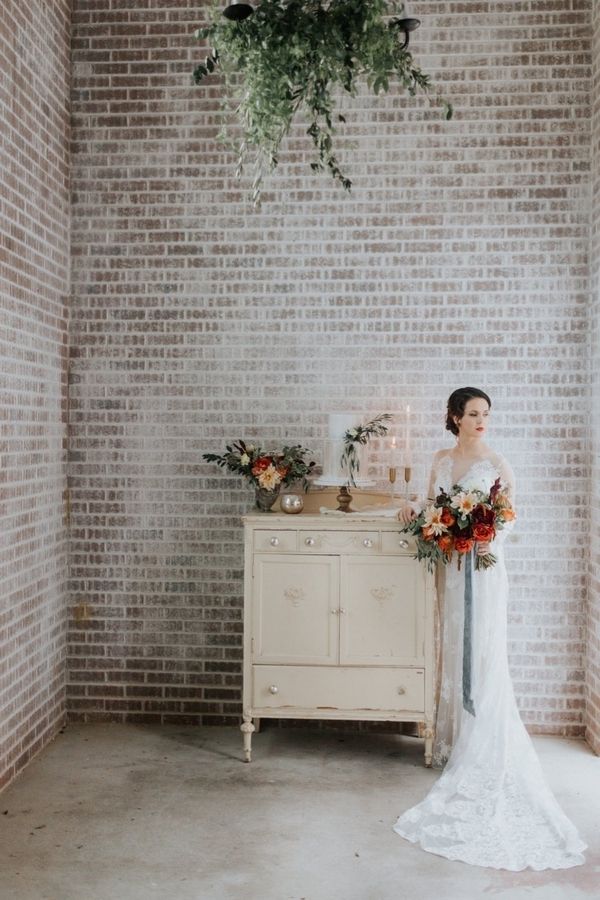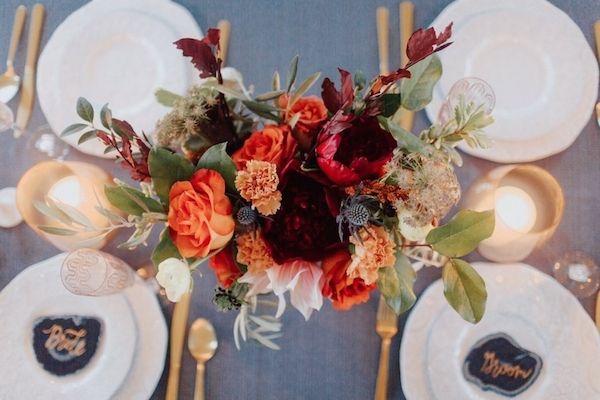 "Meg spent many nights in the hospital by Avery's side during procedure after the procedure while also trying to balance motherhood and being a supportive military wife."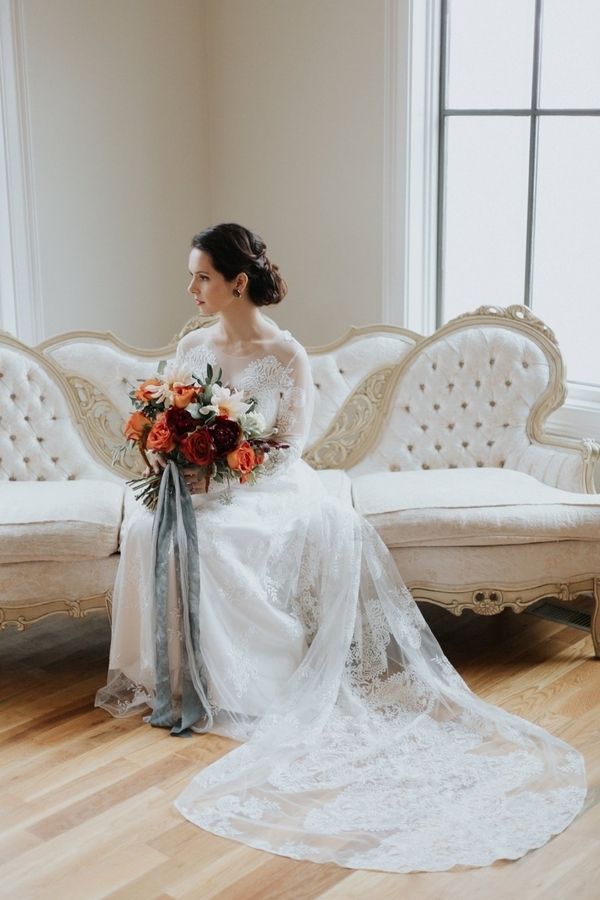 "Not only is Meg stunning on the outside, but her soul absolutely exceeds her outward beauty?"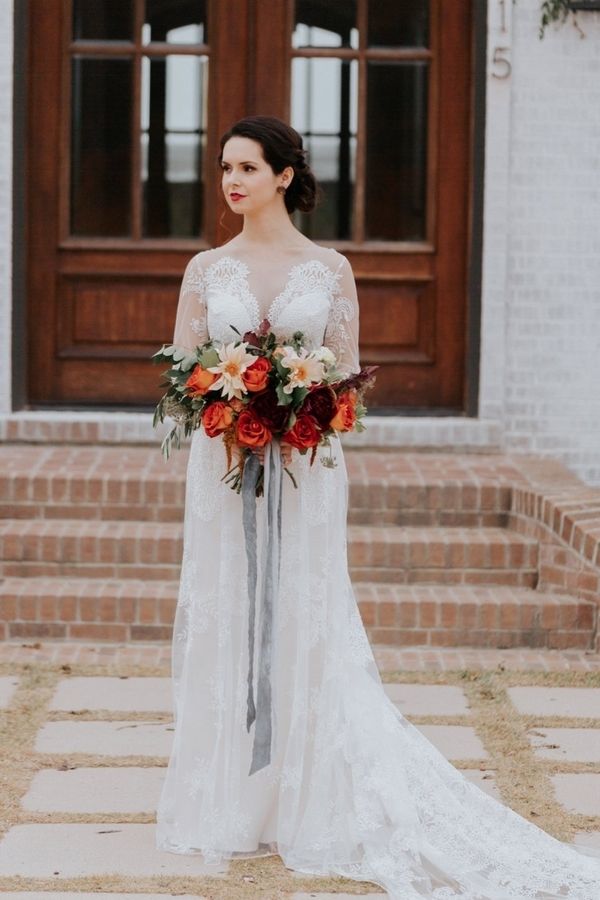 Speaking of beauty... how could we not fall in love with these bold styling choices?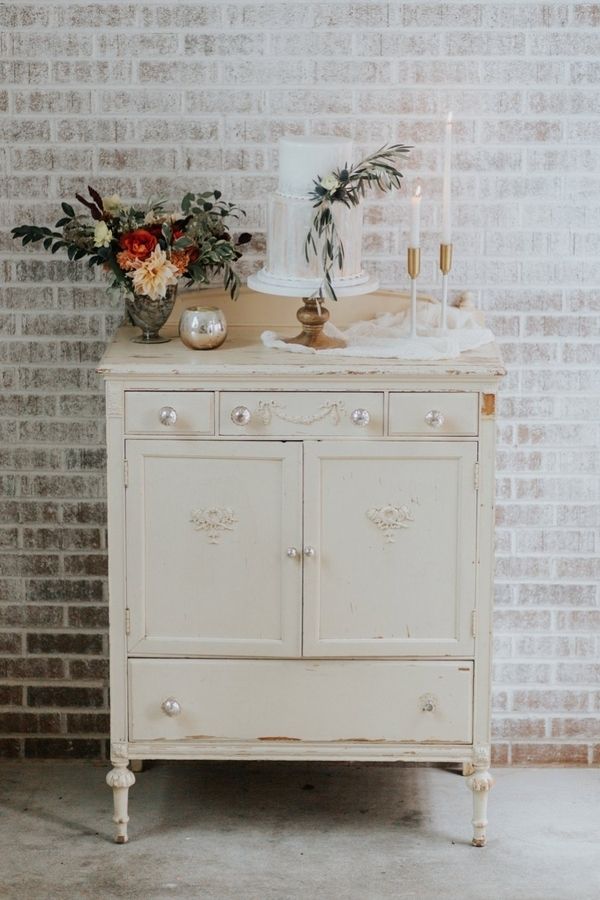 And this cake by Stick Boy Bread? So totally swoon-worthy, if you ask us!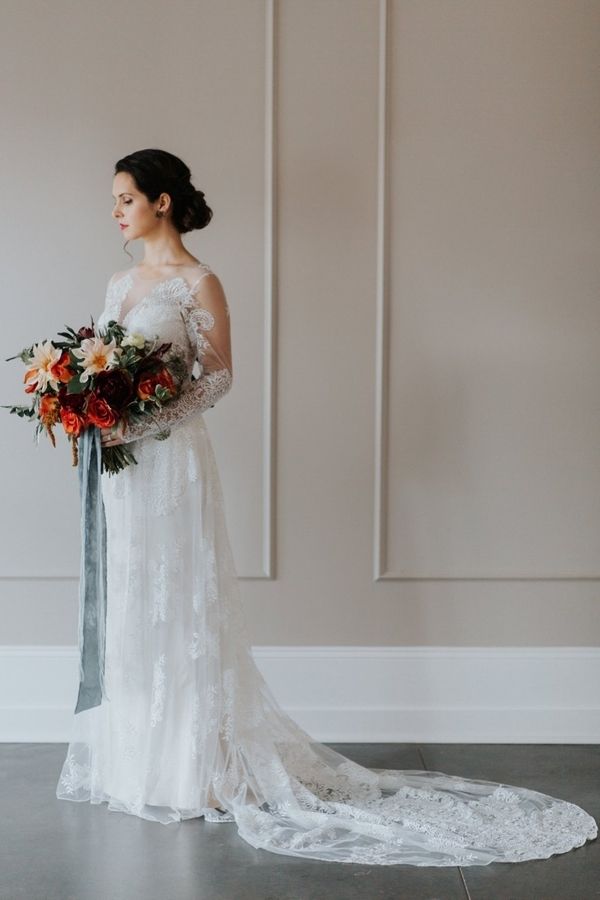 From the lace on the bride's dress to the soft candelight... all the way to these gorgeous agate style place cards...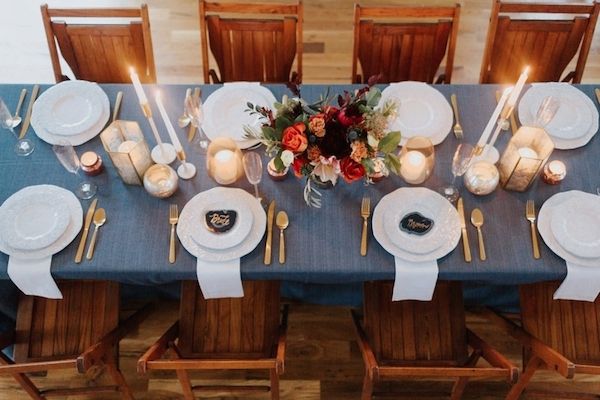 .... make no mistake about it, this shoot is a beauty!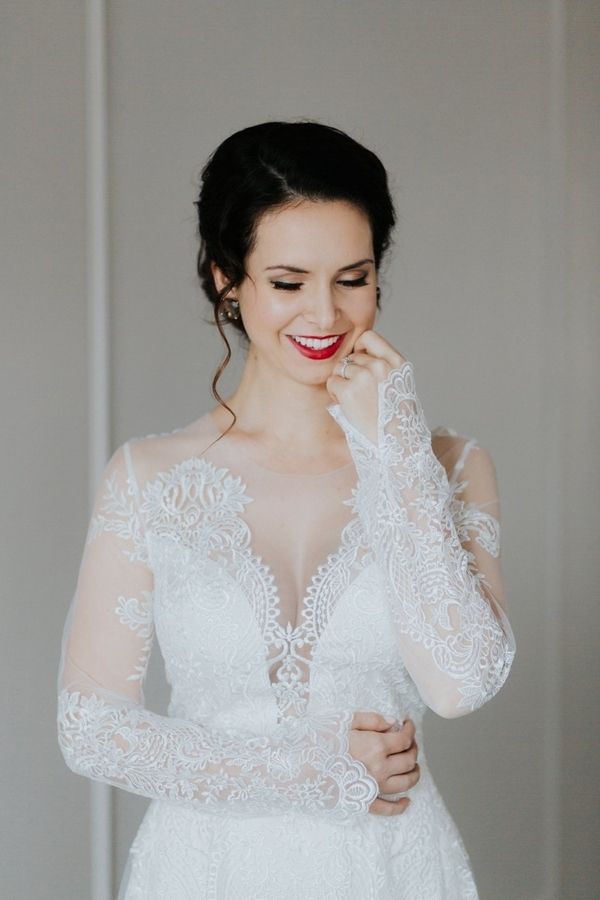 The wedding dress from Gilded Bridal was a perfect choice! We're obsessed with the sleeves and all of this intricate detailing.
And who isn't loving this Art Deco inspired stemware?
A muted brick wall really was the perfect choice for this cake table backdrop because it truly allowed these bold colors to pop!
And with organically arranged florals as pretty as the ones that Amanda Day Rose styled on this day? Gah! Sorry, but we're going to have to take a break to pin all. the. pretty!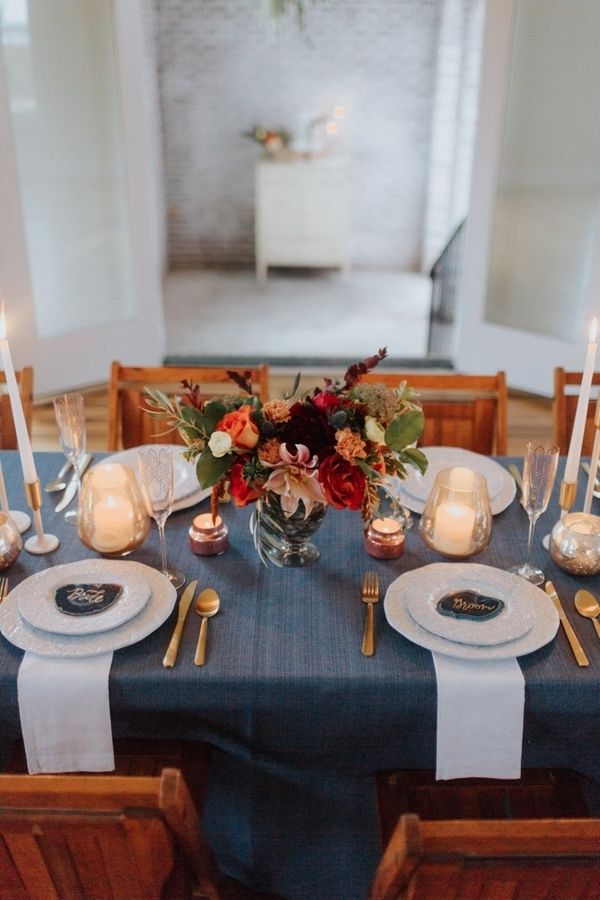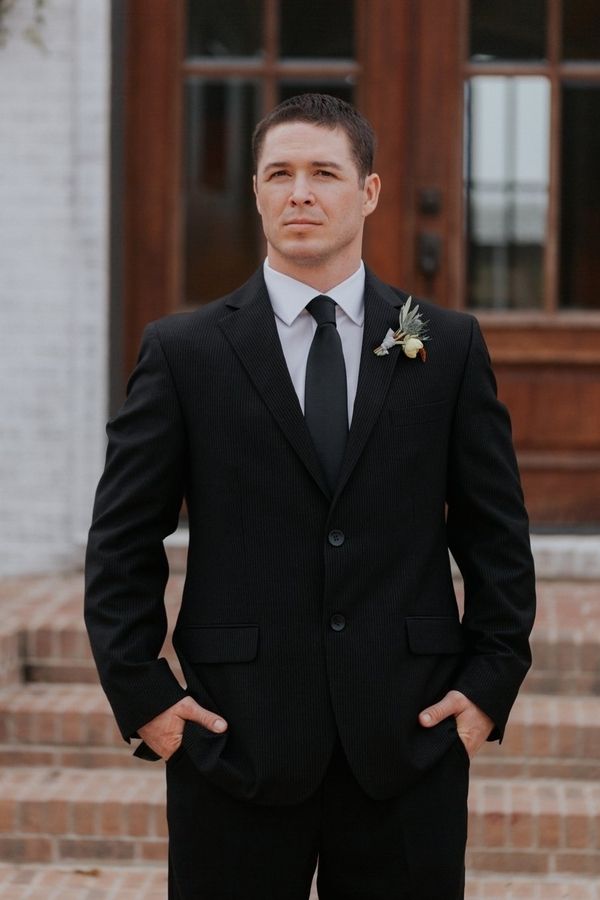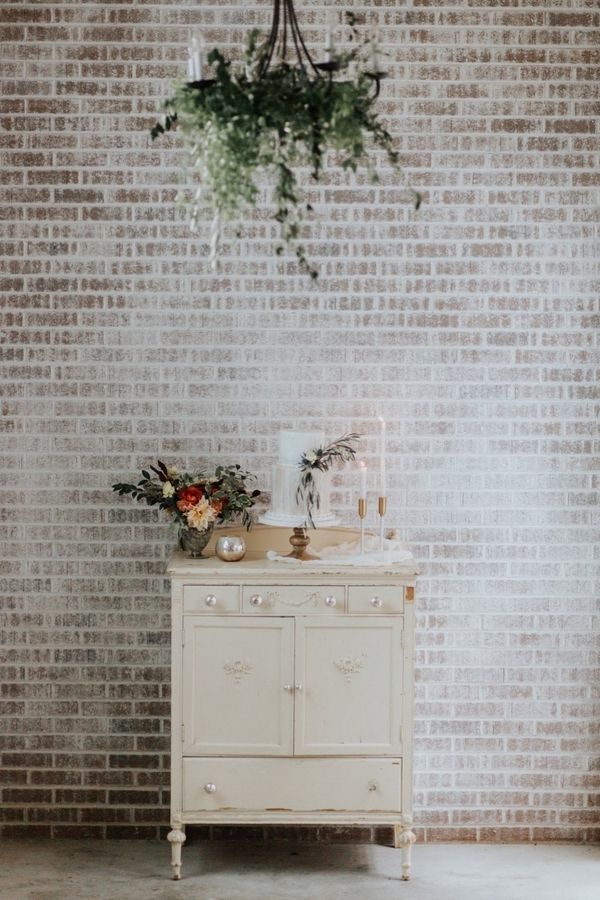 The Bradford proved to be the prettiest locale to bring these wedding dreams to life!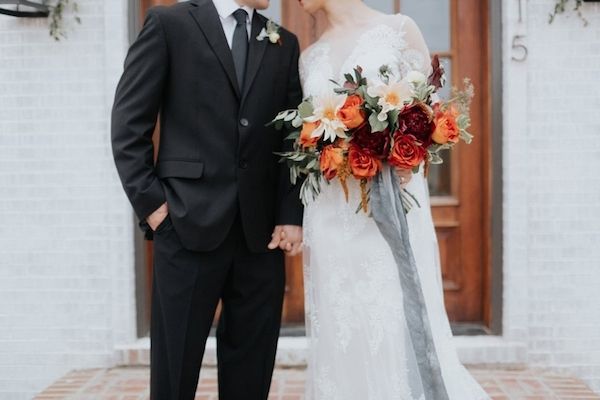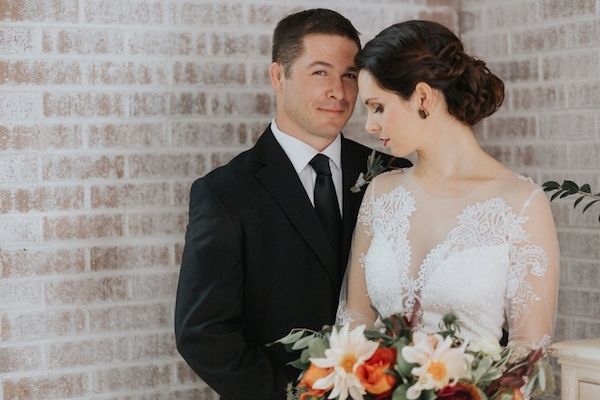 And how amazing was the bride's hair and makeup by Perfection by Patricia Patricia Love?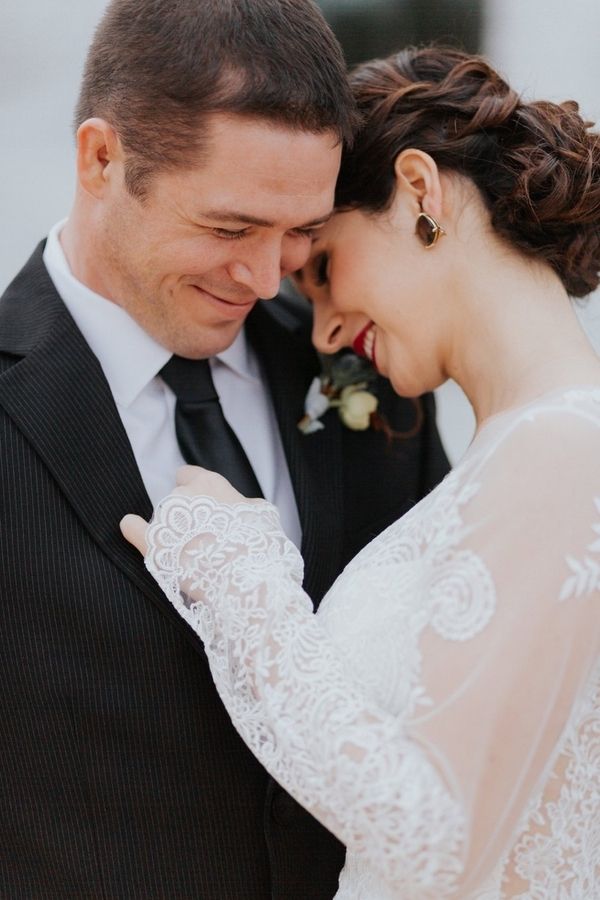 We genuinely love this to the moon and back, you guys!
Tabletop decor came from none other than the always fabulous, Anthropologie!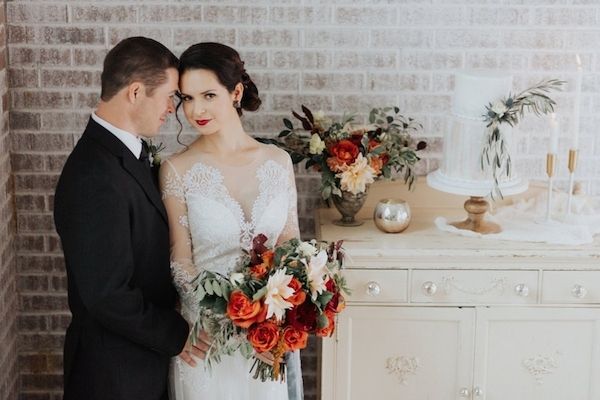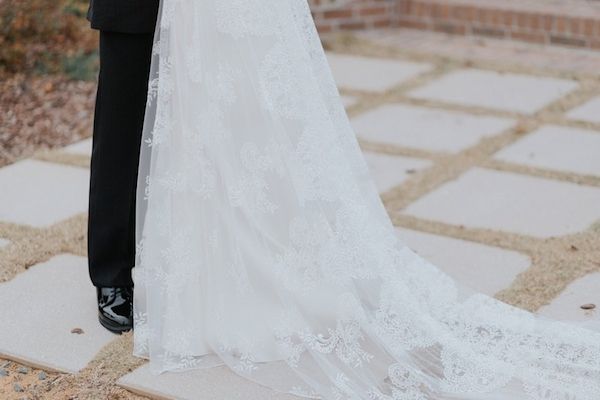 MEG & CODY
from
JERFILM PRODUCTIONS
Goodness, gracious! You North Carolina couples sure are lucky! What a talented team of wedding pros! Also, you're not going to want to miss this breathtaking film created by
JerFilm Productions
!
Trust us, it's a total must-see! Oh, and don't forget to bookmark this wedding so you can come back to it for inspiration. It's that good!
Share This: