If it's your
#DailyDoseOfColor
that you're looking for, then we invite you to sit back, relax, and get ready to swoon. Because today's neon fete is simply filled to the brim with colorful details! With event design by
eMBee events
and
Petals A Florist
, we simply couldn't love this more! And lucky for us,
Lindsey LaRue Photography
was there to capture it all!
A dip-dyed veil? A neon paper suite? Rainbow florals galore? Oh yes! This gorgeous editorial took place in one of Atlanta's premier new venues,
433 Bishop
.
It's industrial style and clean, white aesthetic created a pure and perfect backdrop for this colorful and bright inspiration.
Modern and funky brides could easily incorporate elements of this fun and upbeat shoot into their own wedding by selecting a venue that acts as a blank canvas for their day.
The sleek, white walls and modern aesthetic of
433 Bishop
ensured that the incredibly unique and colorful details would speak for themselves.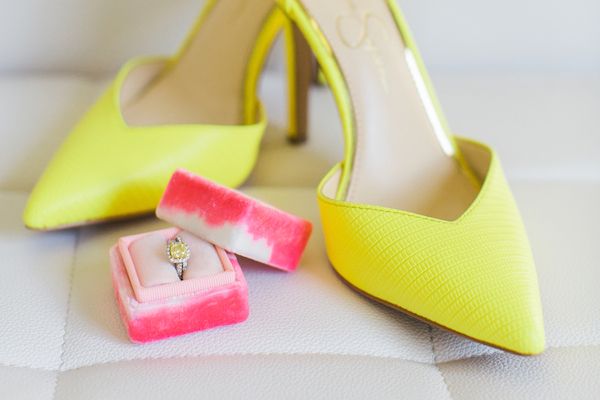 A description of the editorial's vision from the incredible designer: The "City Brights" couple is sophisticated, modern, and a little funky.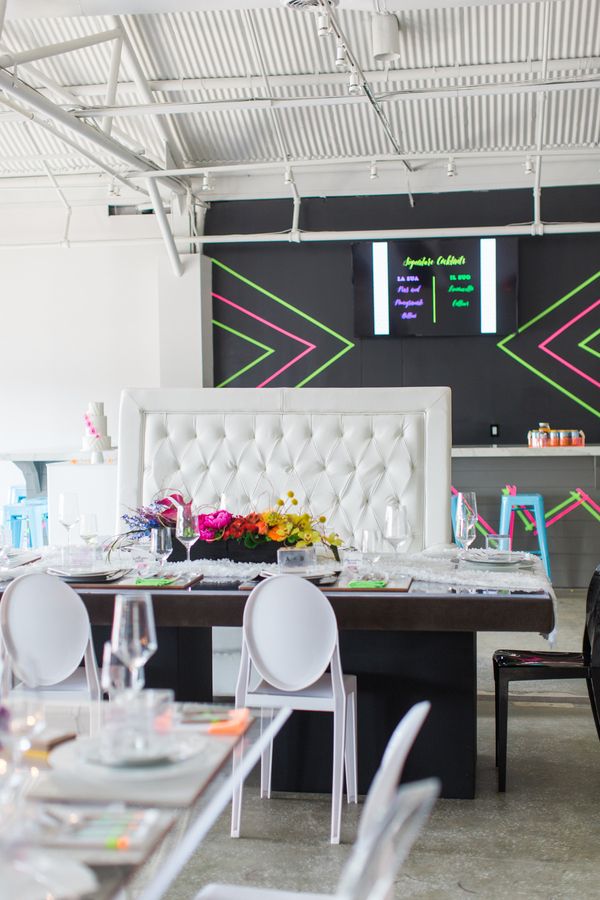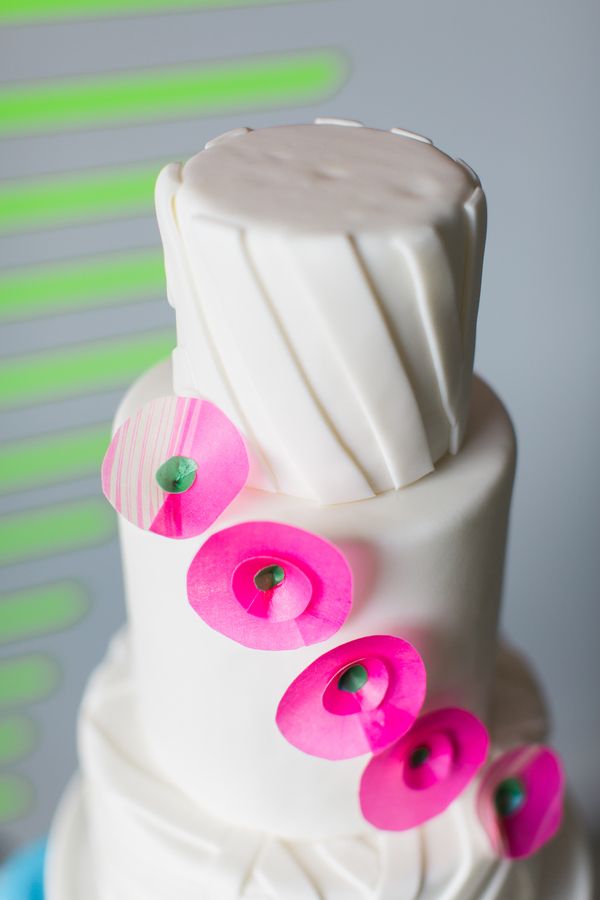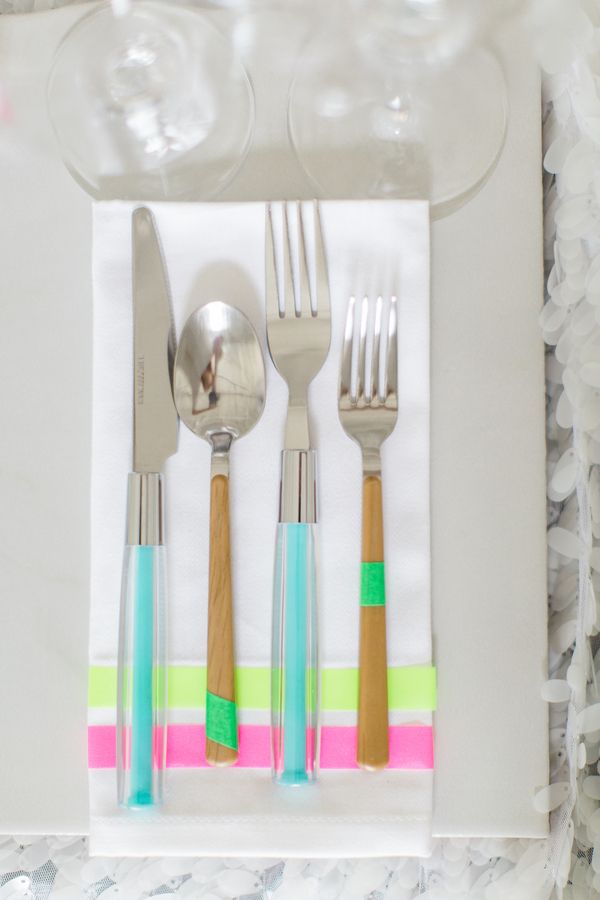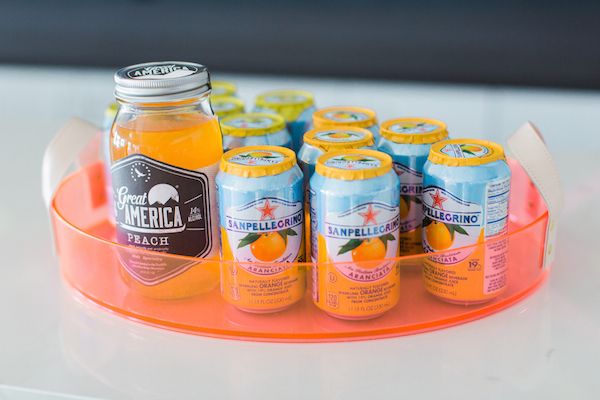 They enjoy art in every form, from paintings to pulp films.
For their wedding venue, they've chosen an industrial space with clean lines and a classic black-and-white palette that allows them to showcase their fun side through creative (and bright!) design elements.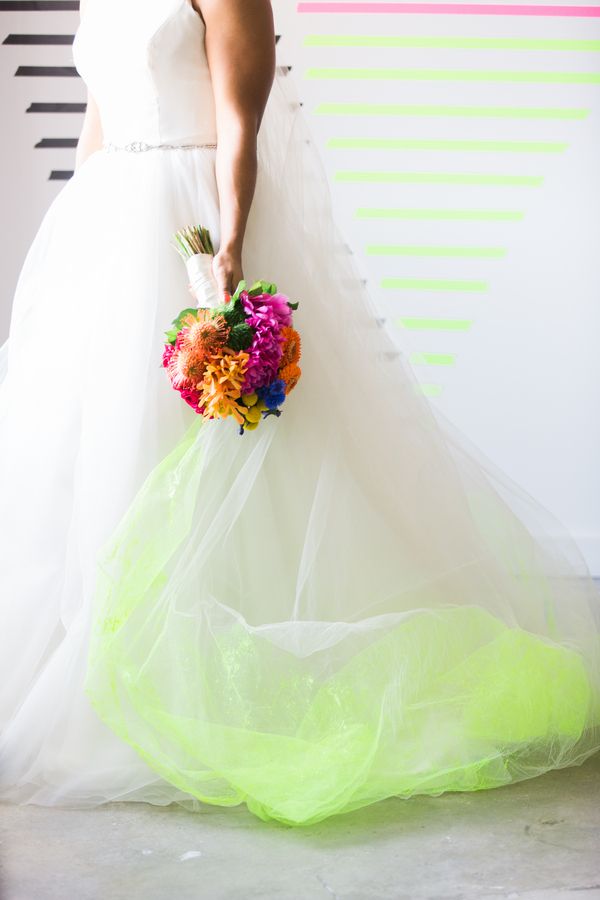 They are sophisticated, but they want to push the envelope of conventional tastes.
They are bringing a West Coast vibe to East Coast avant-garde, and they enjoy a mix of vintage chic with the culture of now.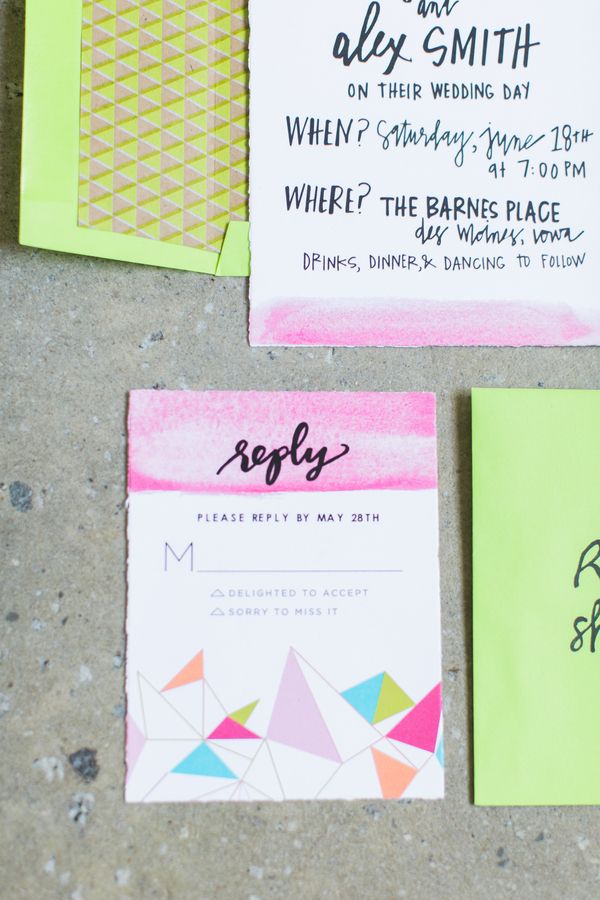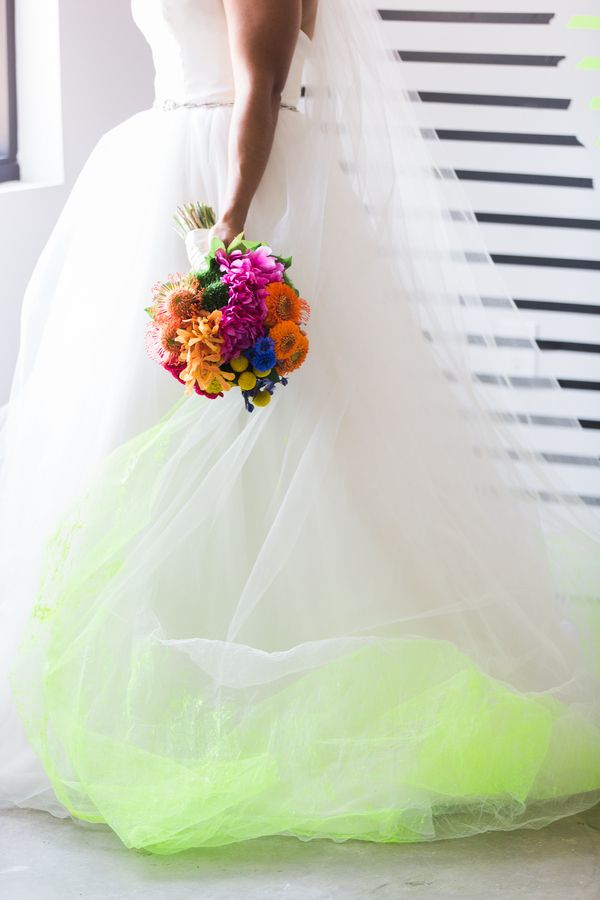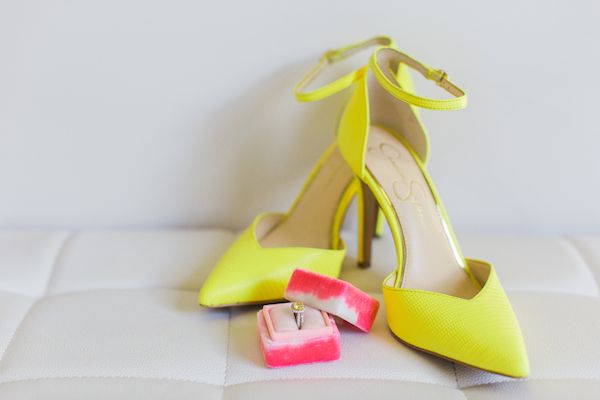 In planning their wedding, it was essential that their personalities – rather than typical wedding trends – be evident in every detail. For them, love is playful and fun.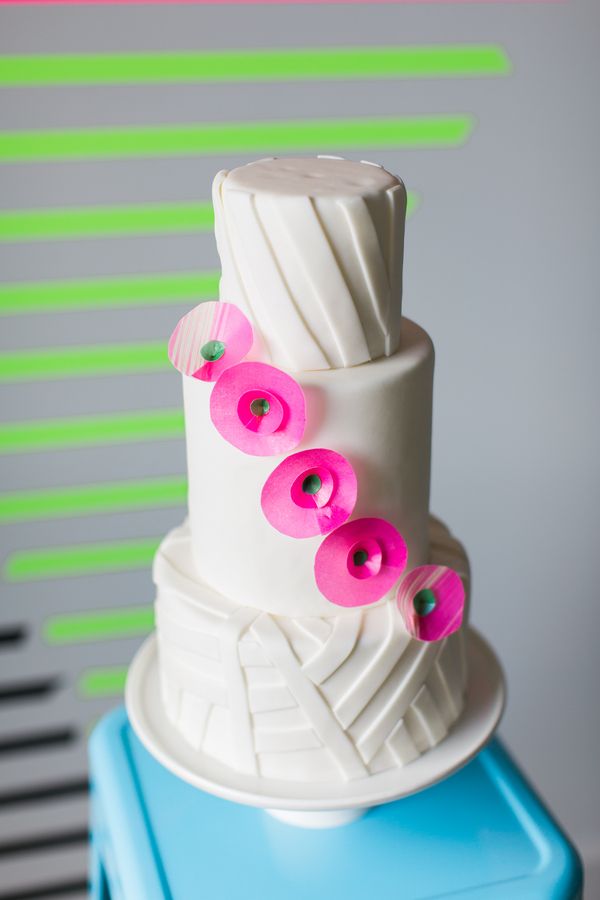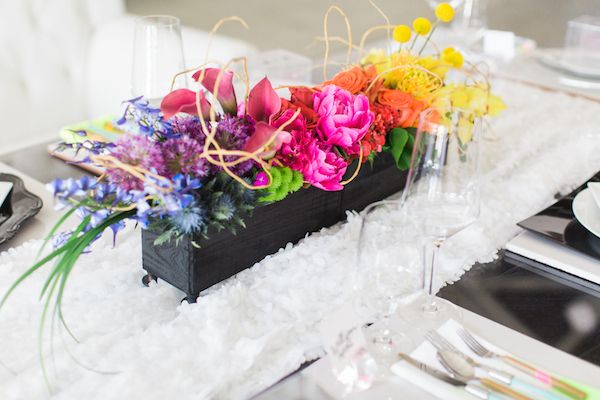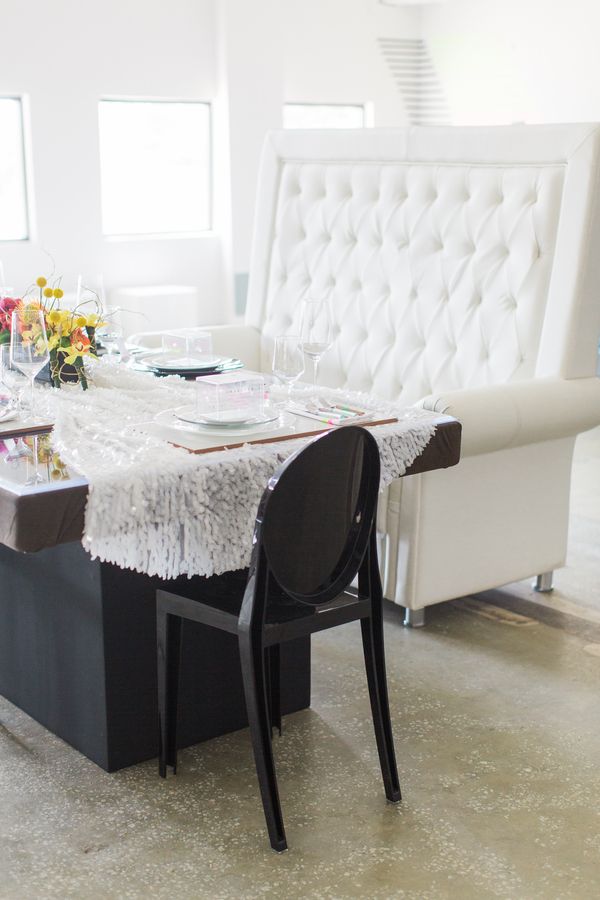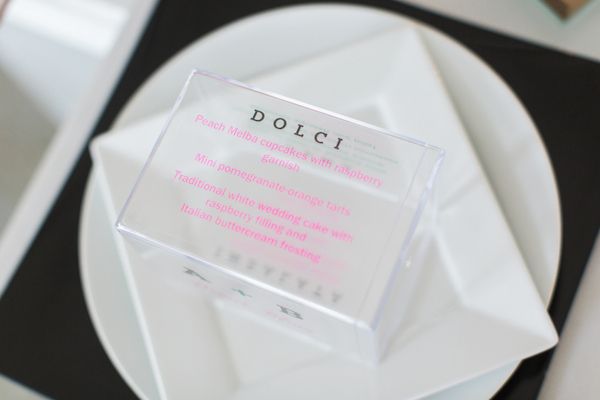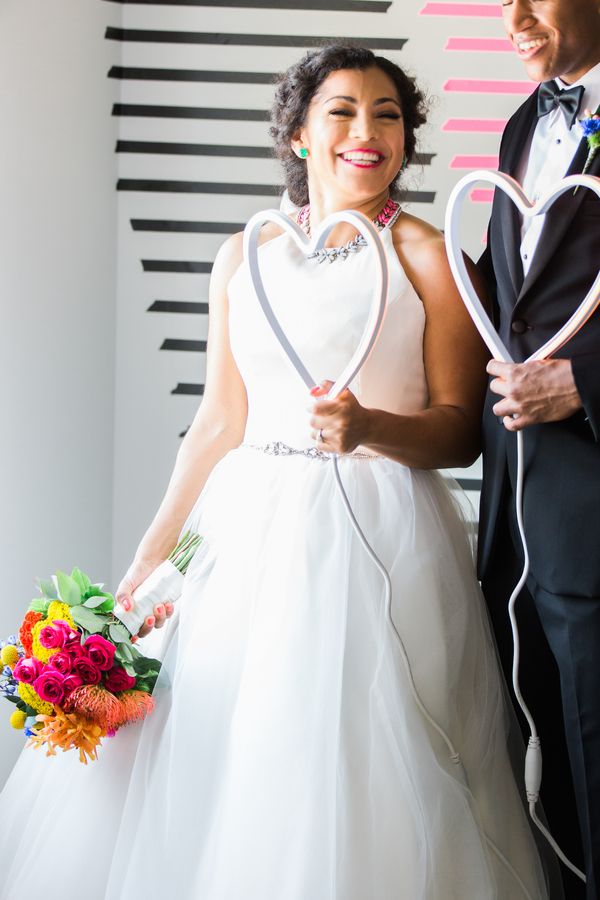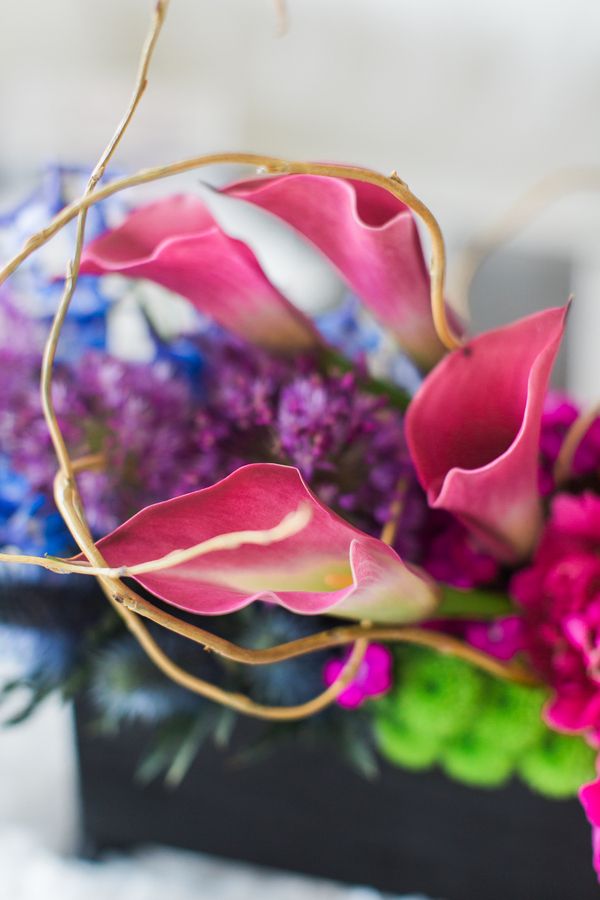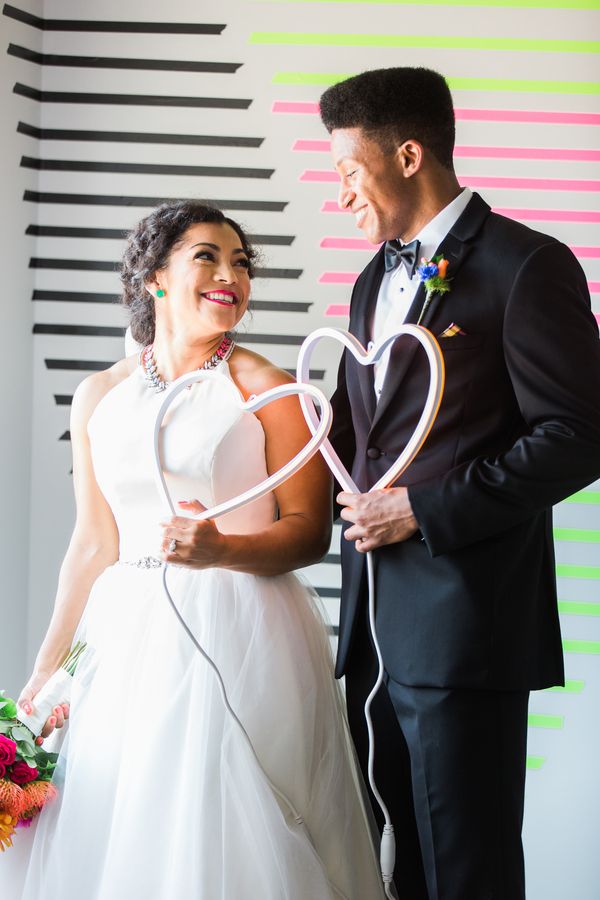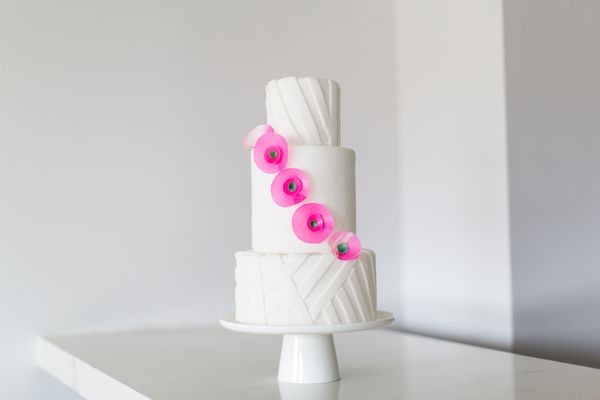 The most creative mix of blooms including orchids, billy buttons and mums made the loveliest arrangement.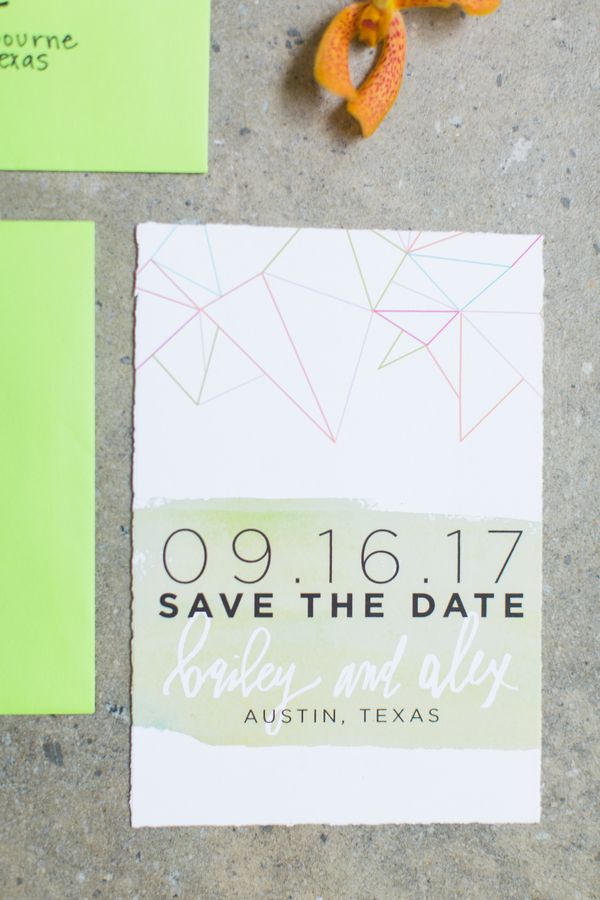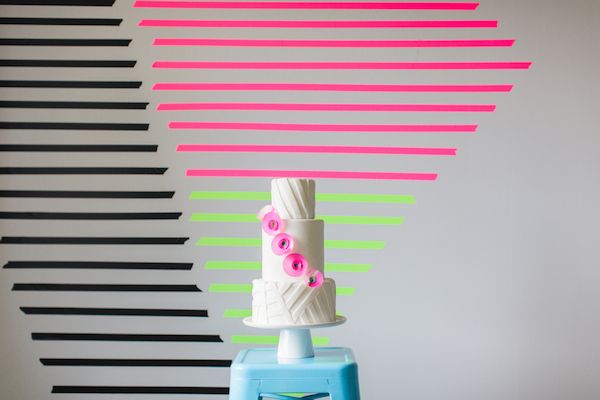 And how creative is this wall installation with neon tape?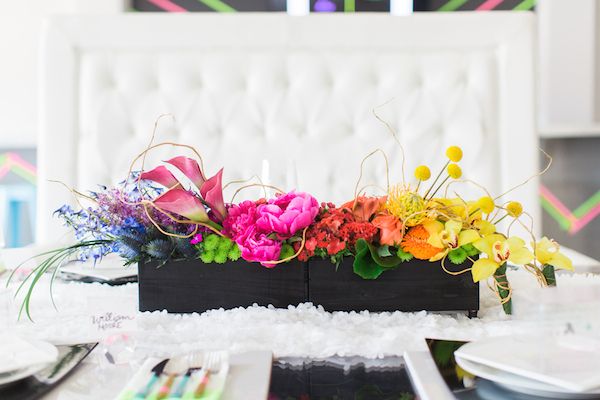 And this modern cake design by Peche Petite Boutique Bakery? Swoon.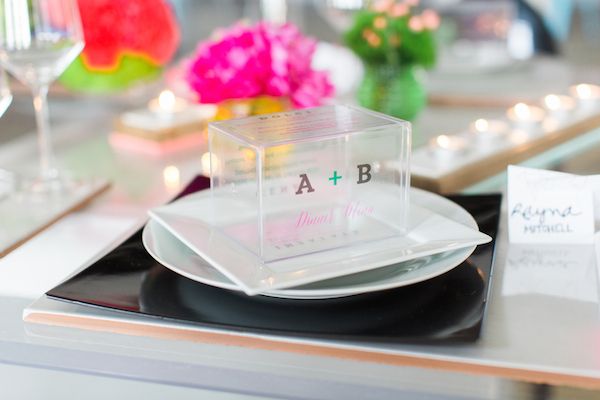 We're obsessed with this mix of chairs.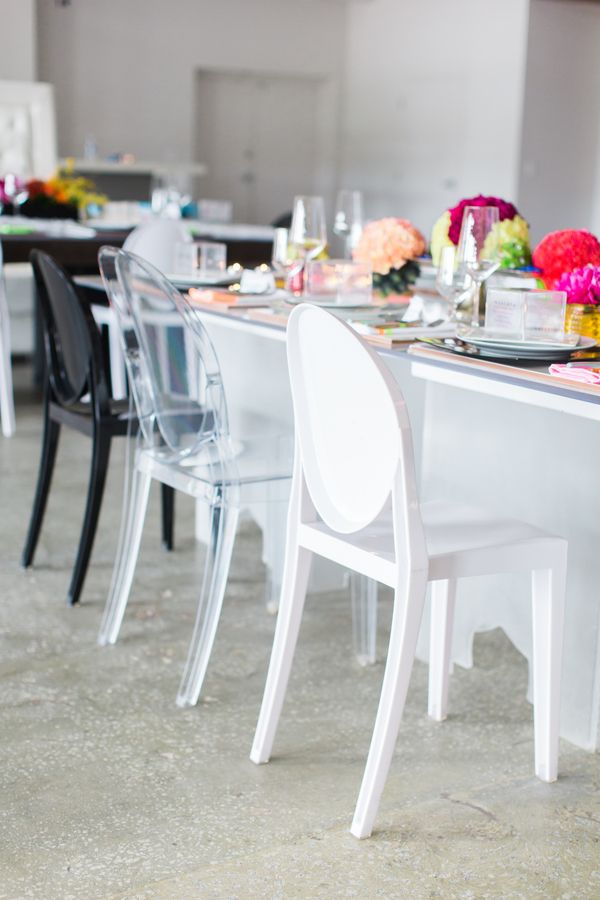 And how darling are these two? Loving this heart decor!
...and how wonderful are these chic acrylic boxes?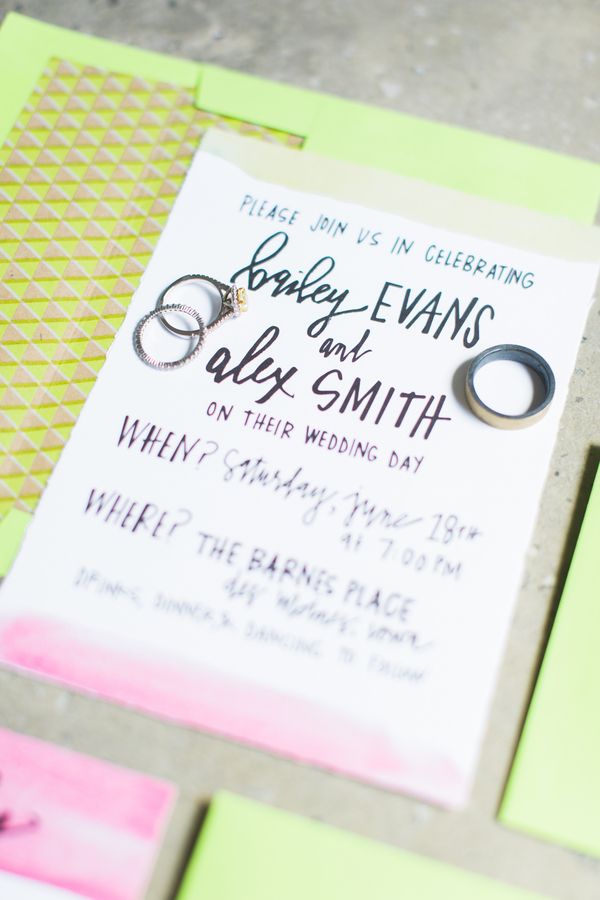 Such a fun and playful mix of colors! We're loving the lime green...
...and the playful hand lettering on this boho inspired wedding invitation by Flyover Design Co.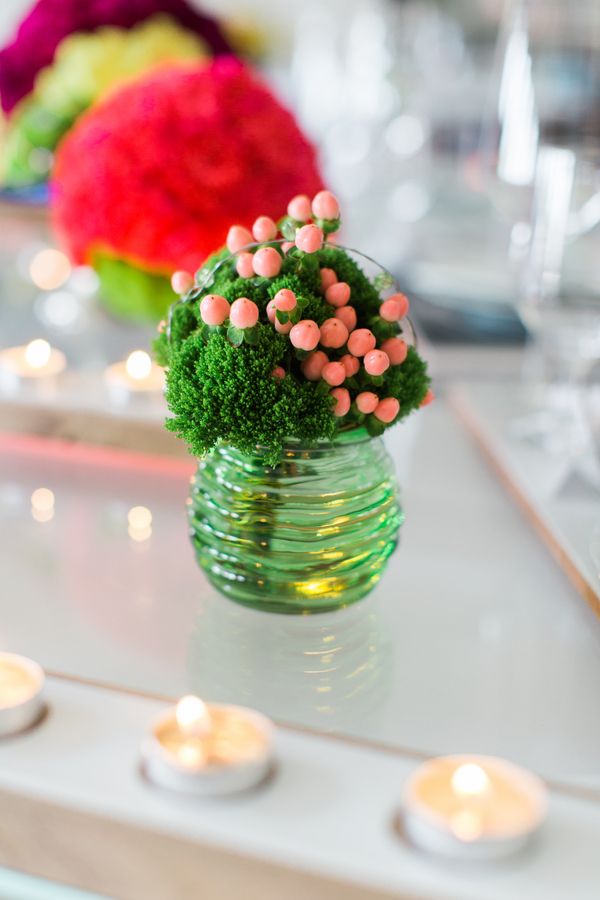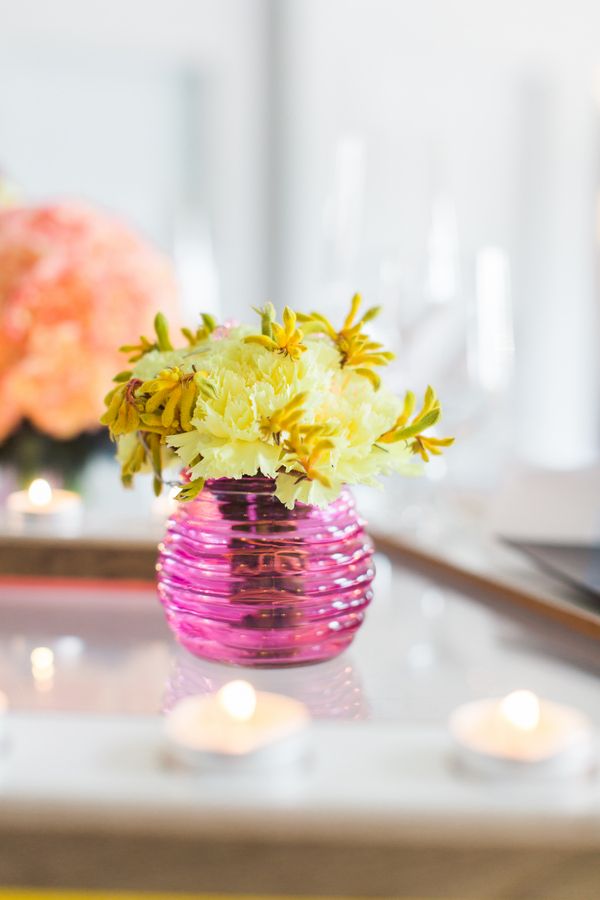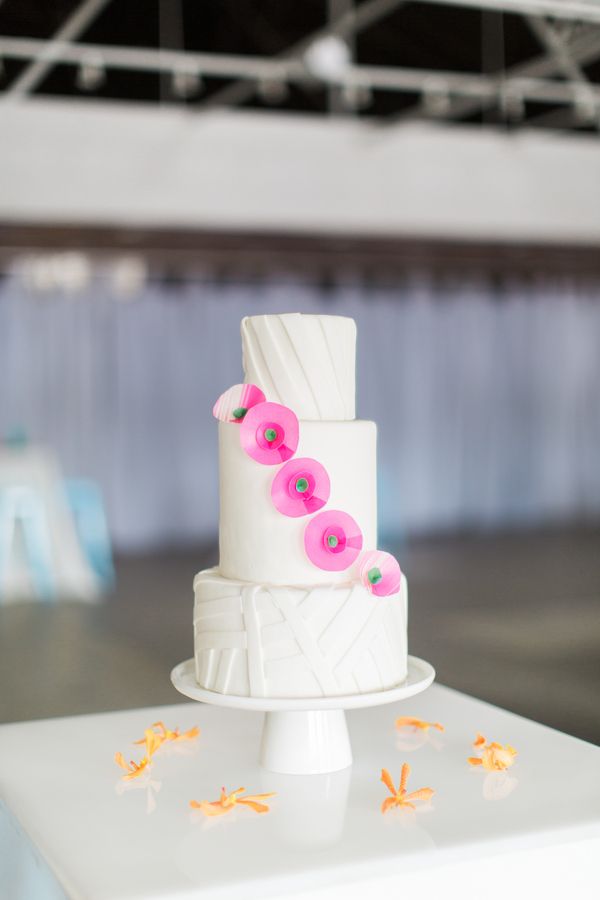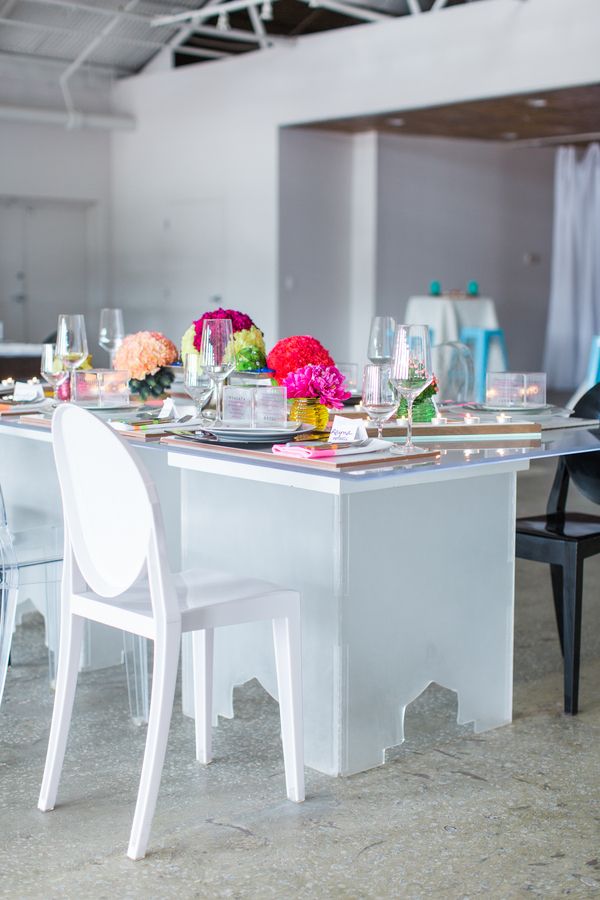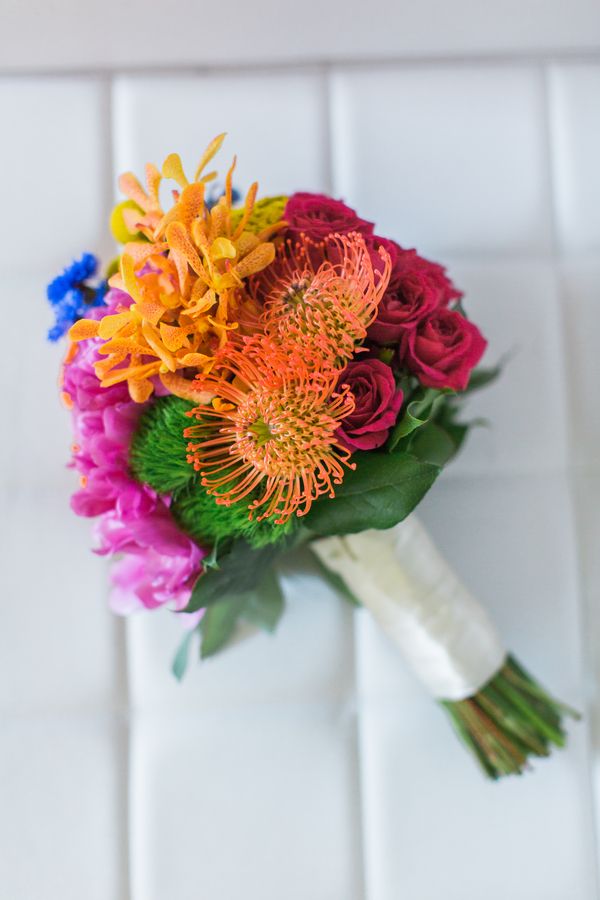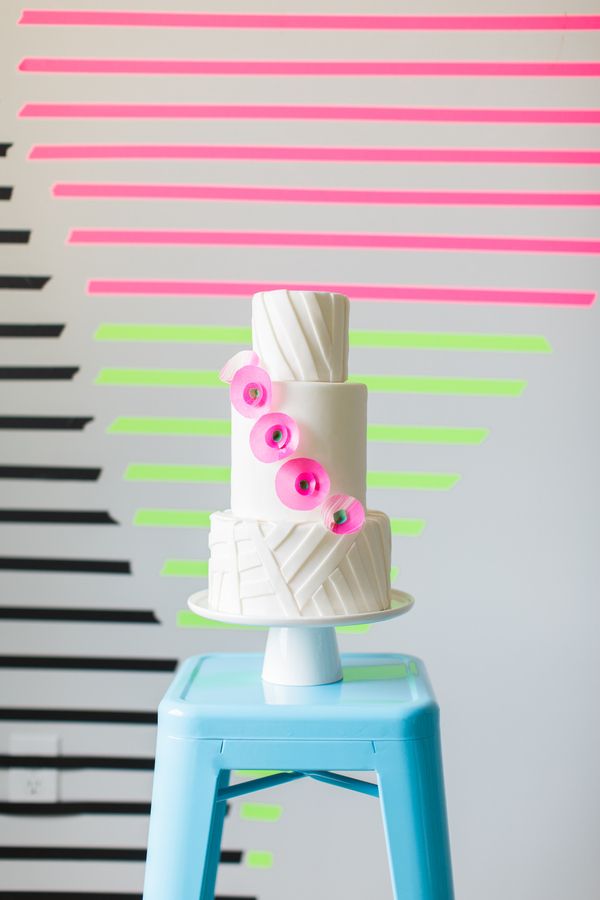 And how cool is this creative seating assignment display?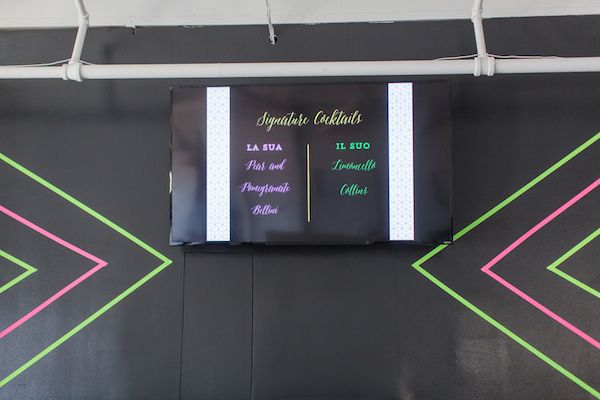 Cheers to all of the event designers out there who don't shy away from using bright, bold colors!
And huge hugs and high fives to this fabulous team of Atlanta wedding pros! Now excuse us because we need to go pin every and every detail!
Share This: