Geometric terrariums, an outdoor ceremony, and a color palette which mixes moody hues with lush greenery and texture galore? Where do we sign up? These are just a few of our fave details from today's gorgeous, Montreal wedding shoot.
Indigo meets this boho filled, geode-inspired design! And the result? The edgiest design we ever did see! So many creative details from
'Cause We Can Events
, and nothing could compare to these lovely florals by
Les Petites Excuses
!
Stick around to see how this dark and moody shoot came to life! With beautiful captures by
Samantha Roy Photography
! Trust us, it's a total must-see!
A table for six was set and included so many stylish details like these carefully place ferns.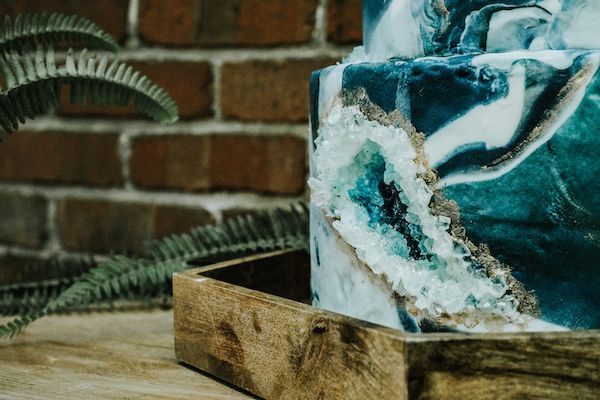 ... Oh, and did someone mention this cake? Goodness! We're so in love!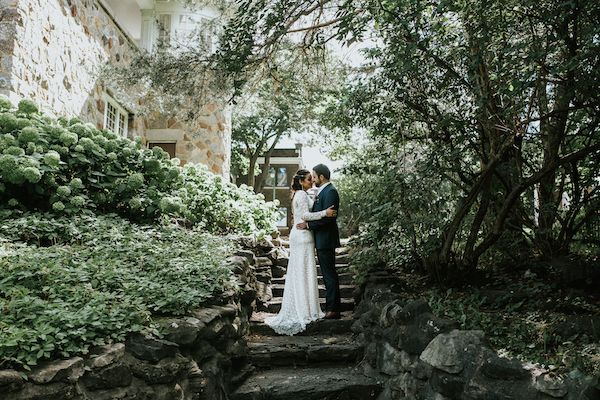 ... rentals by
La Mariée Bohème
really helped set the scene for romance.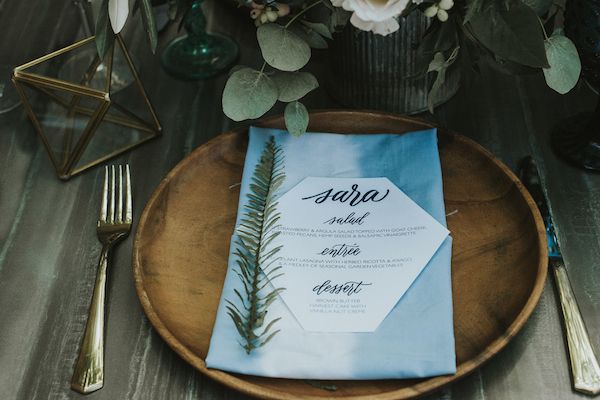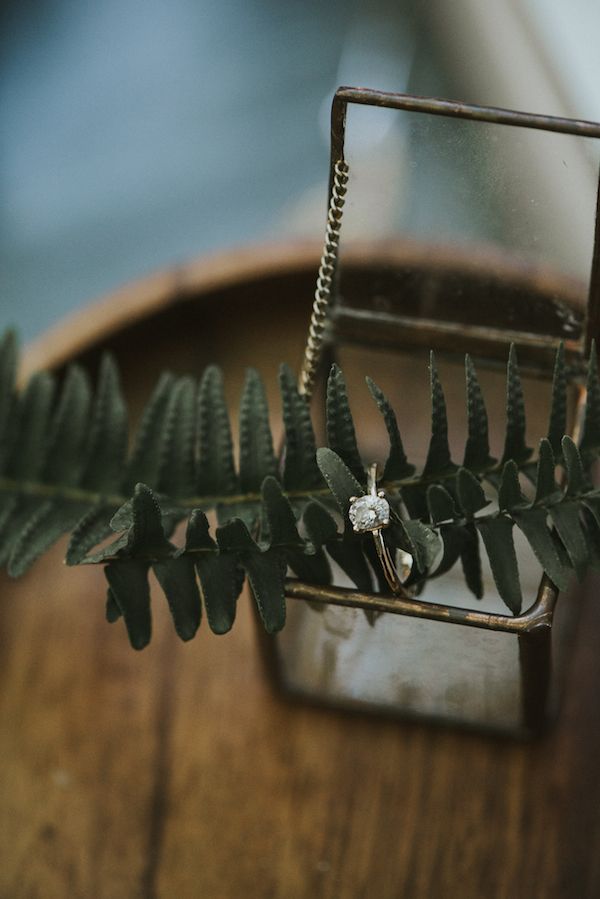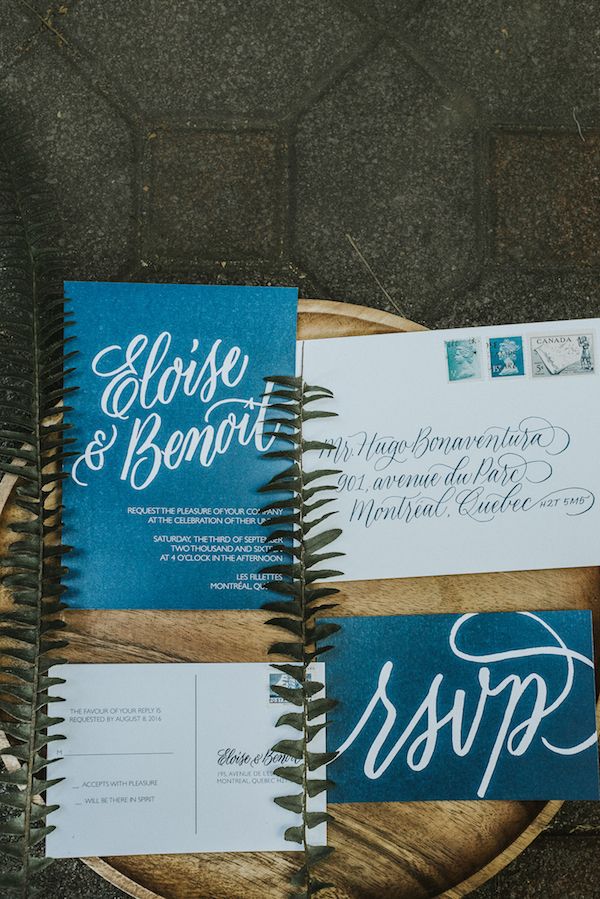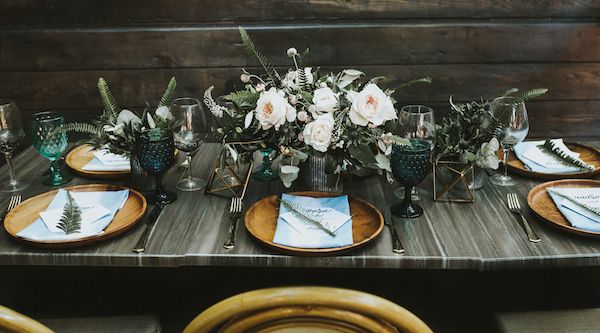 ...and these hand dipped, water color inspired napkins really added a nice touch of bright color to the tabletops.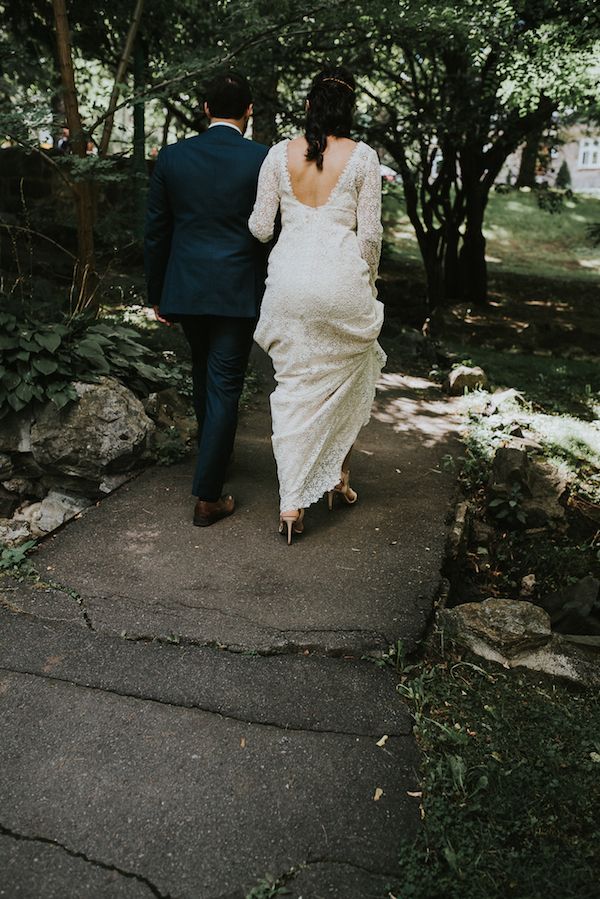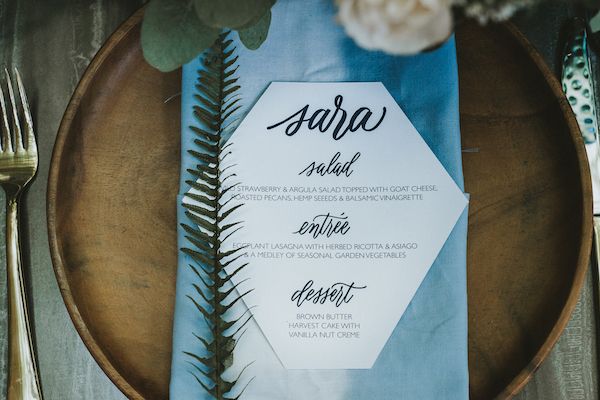 A closer look at the menu reveals how truly gorgeous it was. The menus actually doubled as the place card with guests' names inscribed on the top.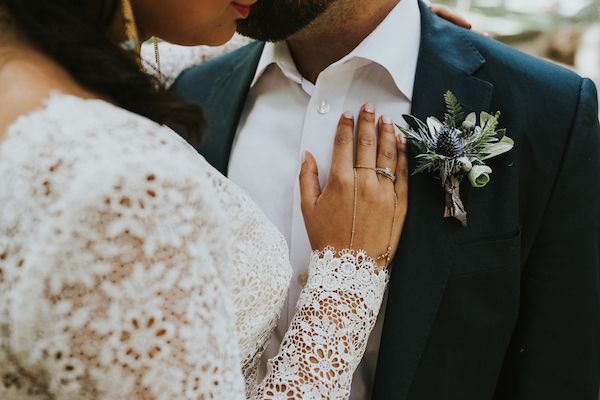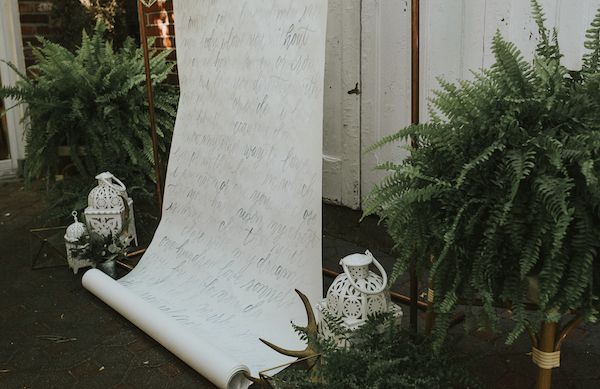 ... and who could resist this fabulous ceremony backdrop with its copper piping, and these hand lettered vows on a scroll?
...there's this really cool industrial vibe happening.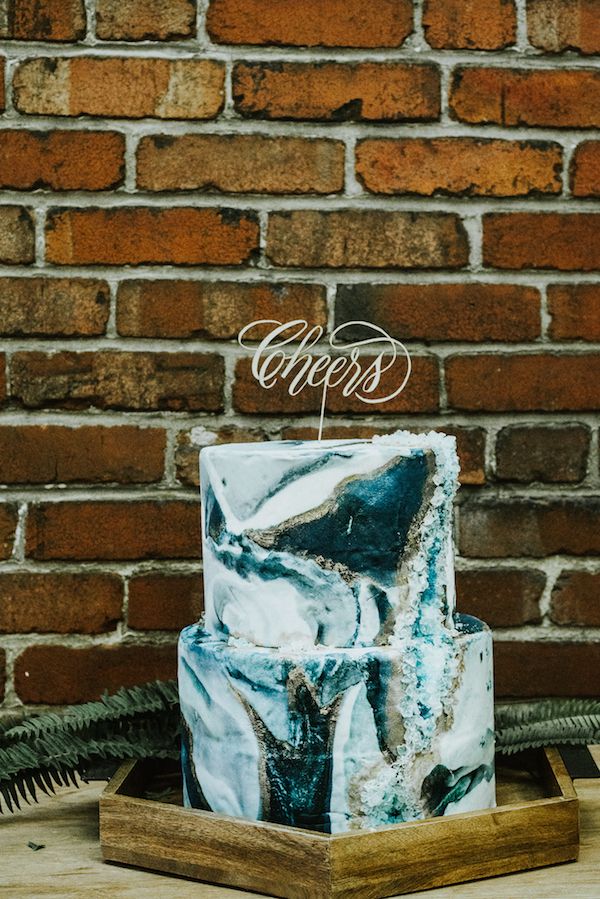 .... and we're just loving all of this exposed brick! Oh, and this 'Cheers,' cake topper? love, love, love!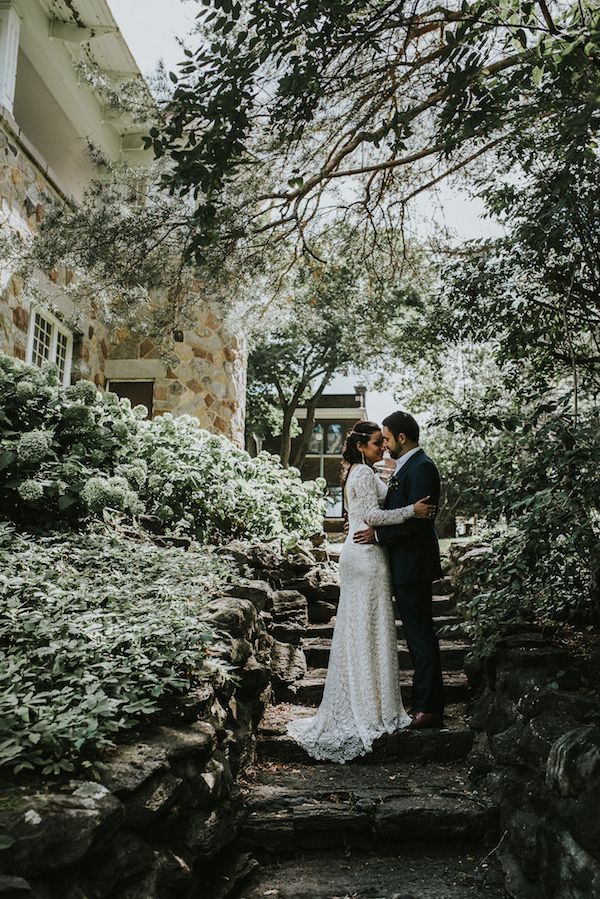 ... the cake design really brought it all together with its crystal-like finish.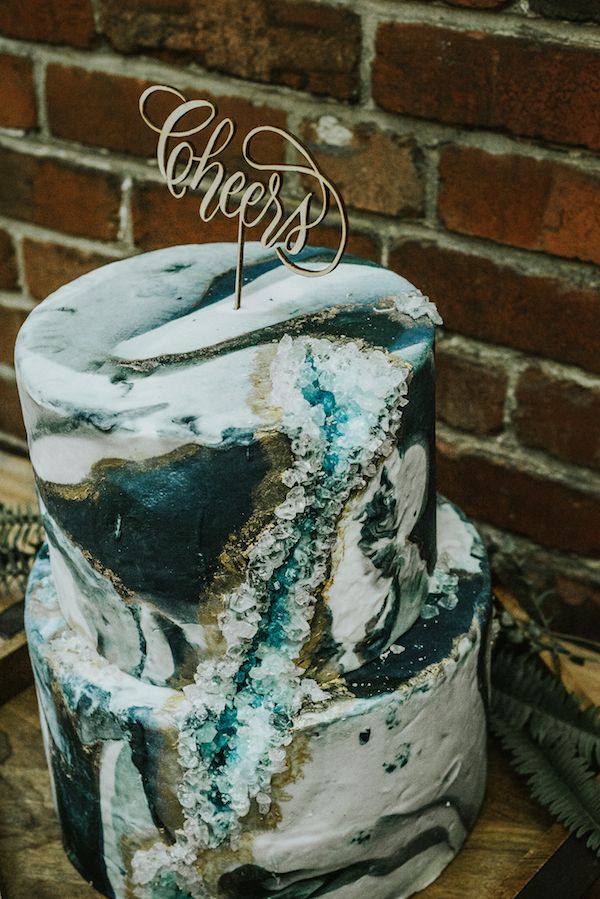 ... and calligraphy by
Imagine Joy
really helped set the tone for this modern, romantic and edgy style.
... Blue thistle was used in the boutonniere and lots of greenery was used throughout the florals.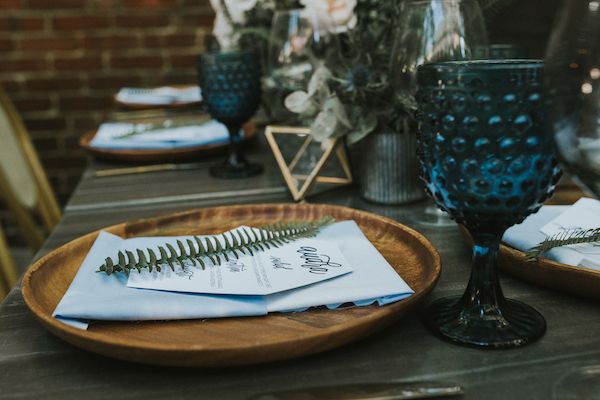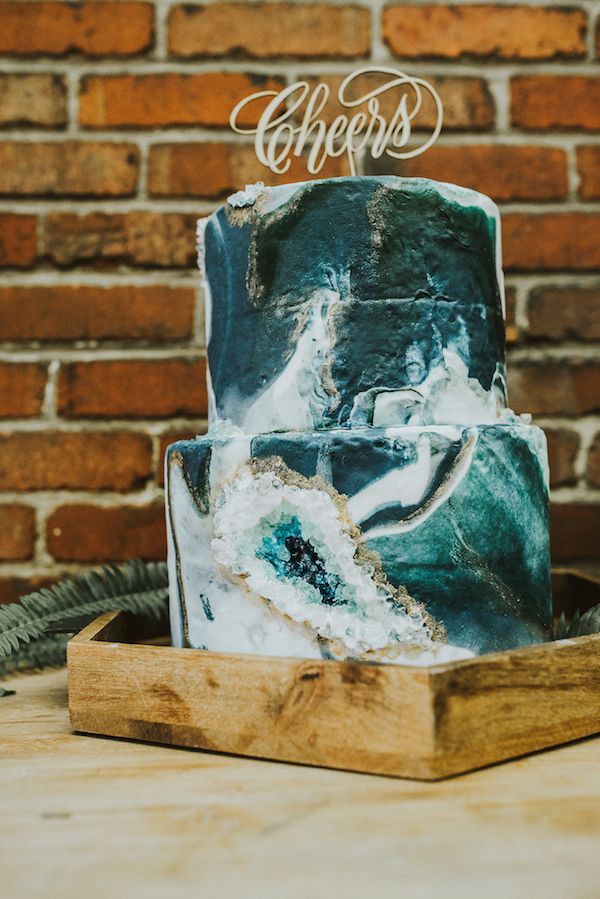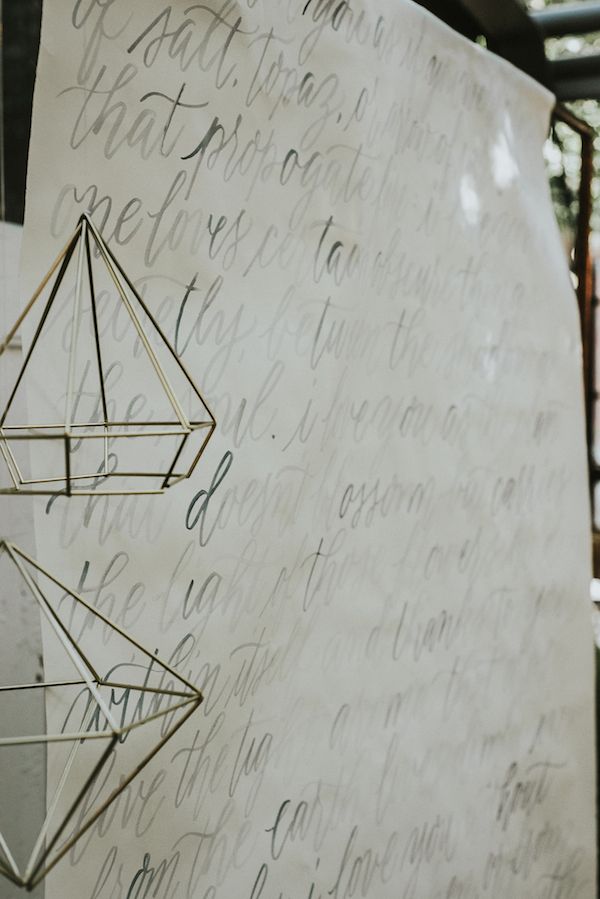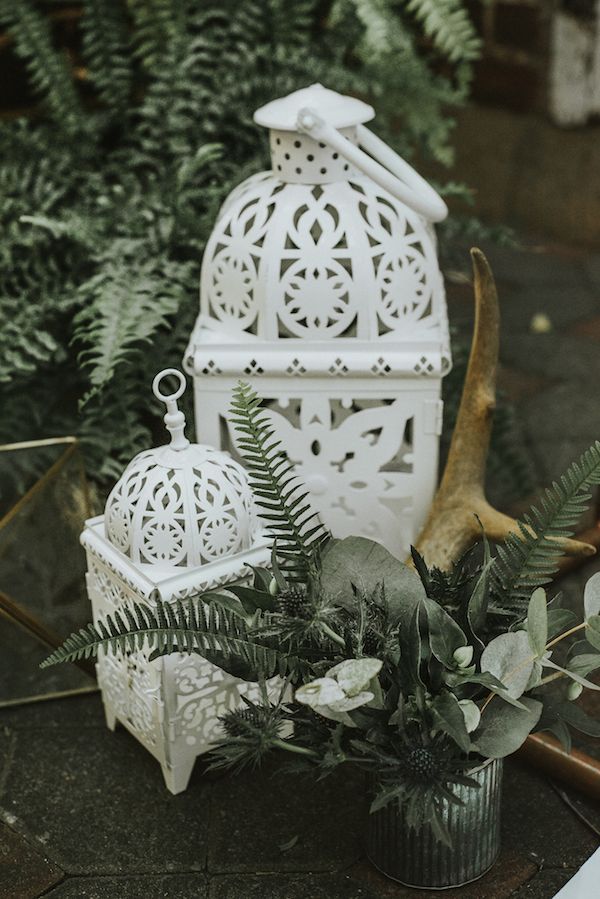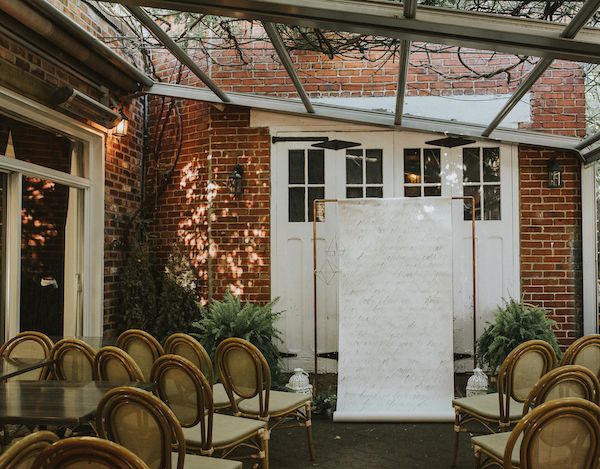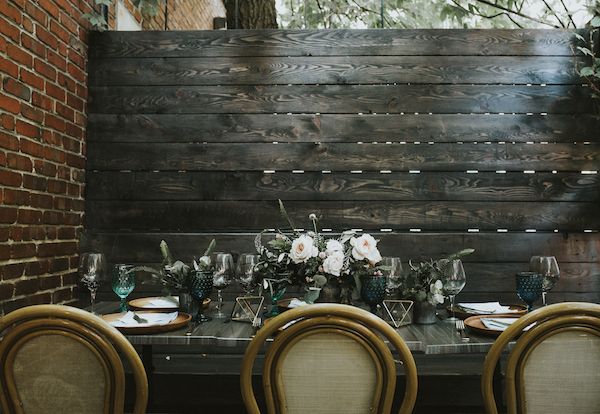 A small and intimate ceremony was set up in a patio area and two large ferns framed the space.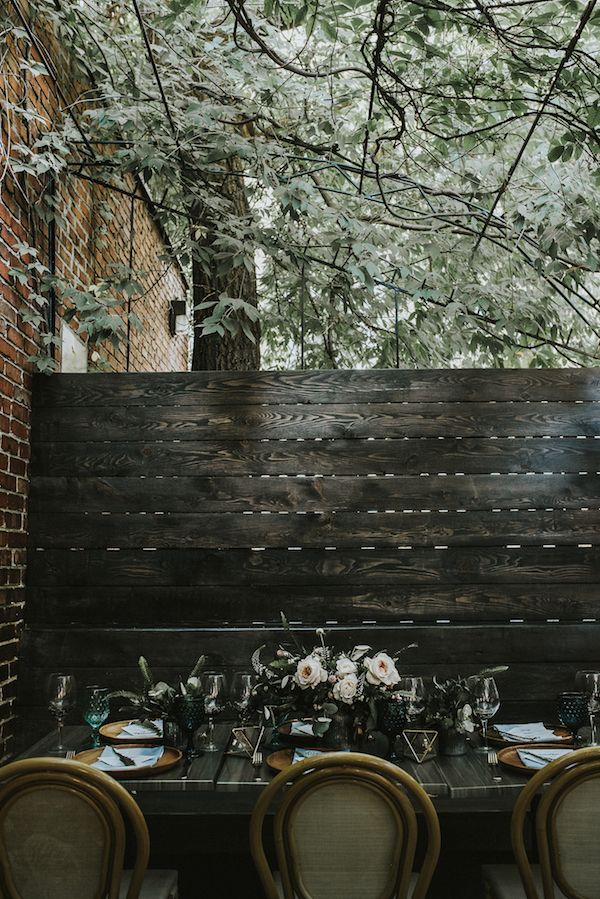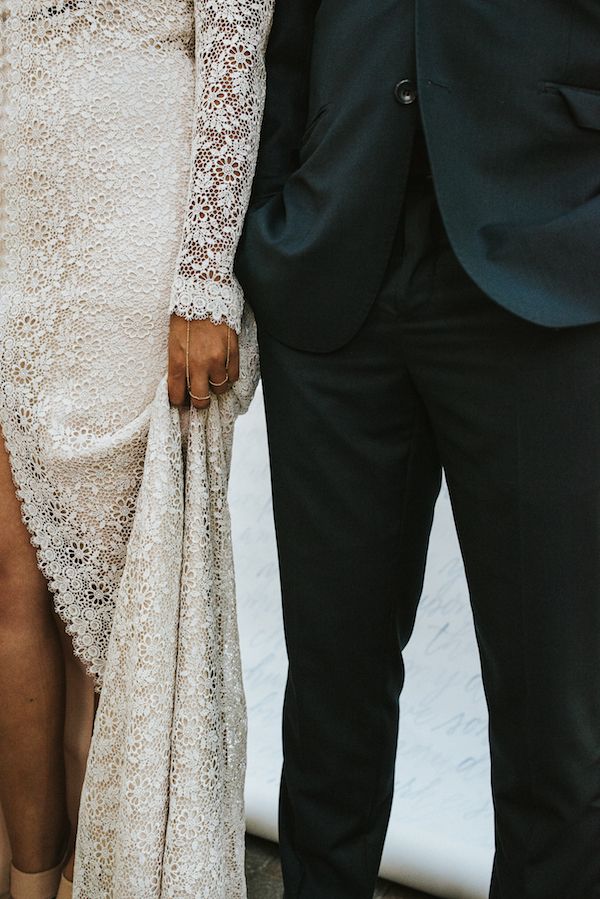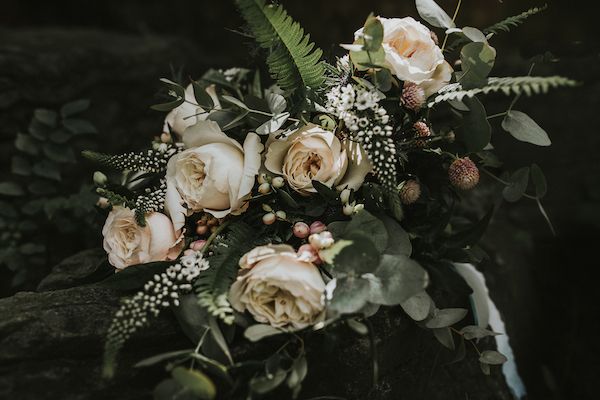 ... So absolutley romantic, so elegant, so stylish.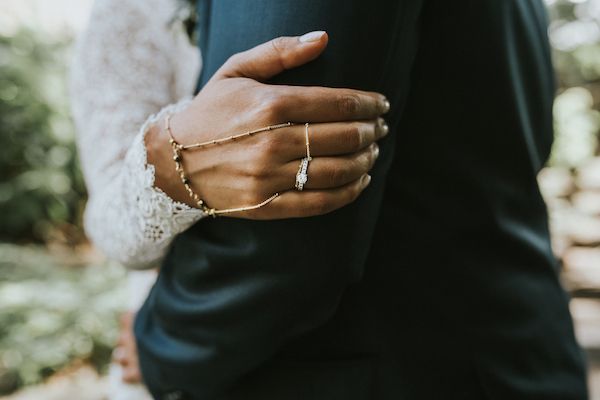 But this cake? Go ahead and pin it already! You know you want to!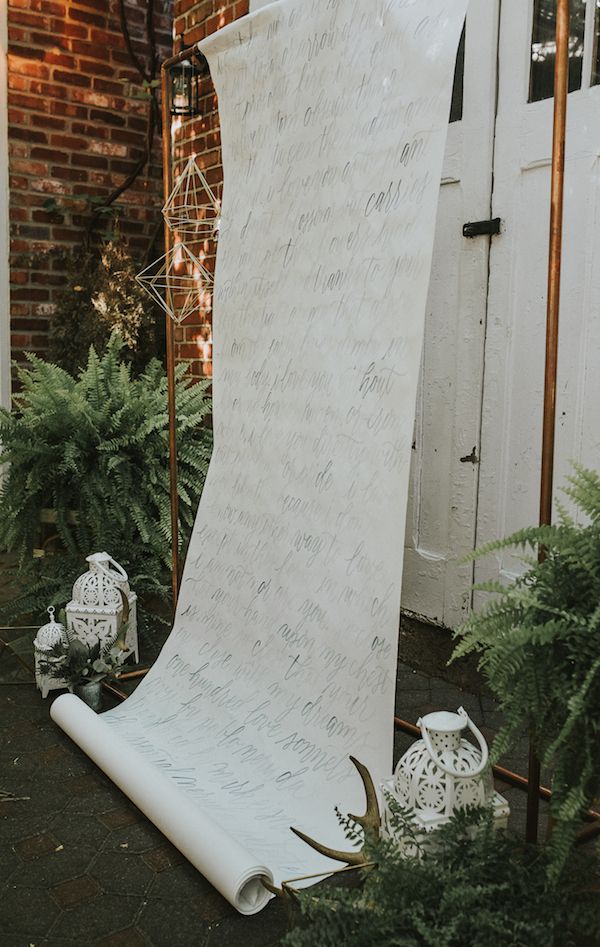 ... A closer look at this hand written scroll reveals just how romantic and ethereal it was.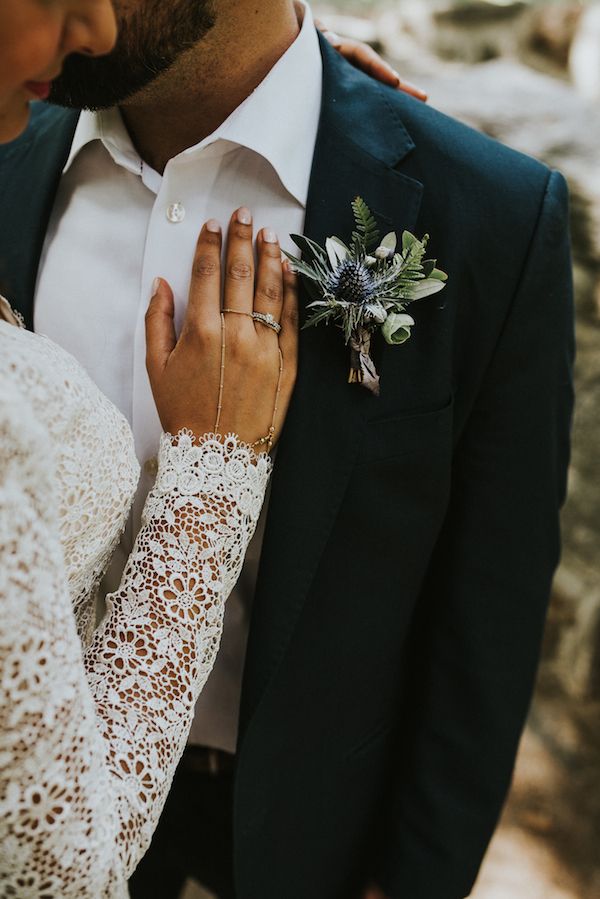 ...definitely a nice contrast to the bolder elements in this design.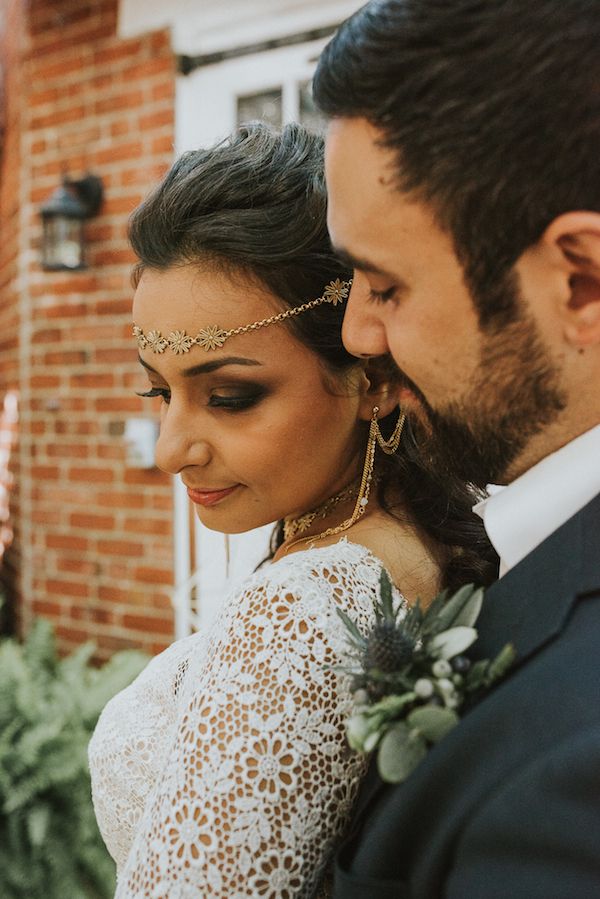 But this bouquet by Les Petites Excuses? Holy swoon! We couldn't adore this more!
... The textural feel and the organic composition really add to the over look of this day.
...and this wedding dress with all of these small cut outs really was the perfect choice!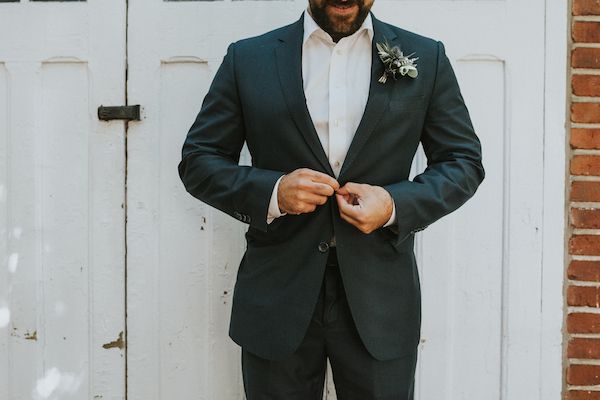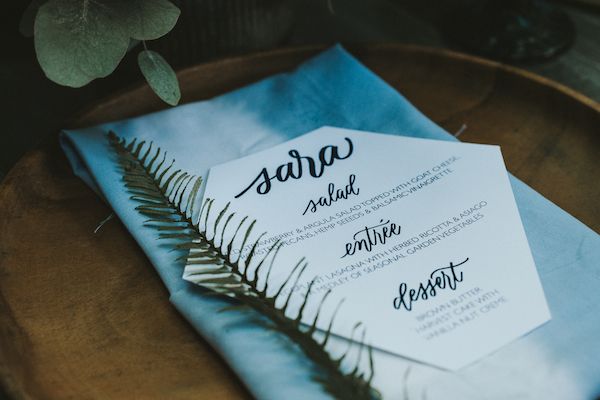 We can't go without mentioning these boho inspired jewelry pieces by It's Well Dunn!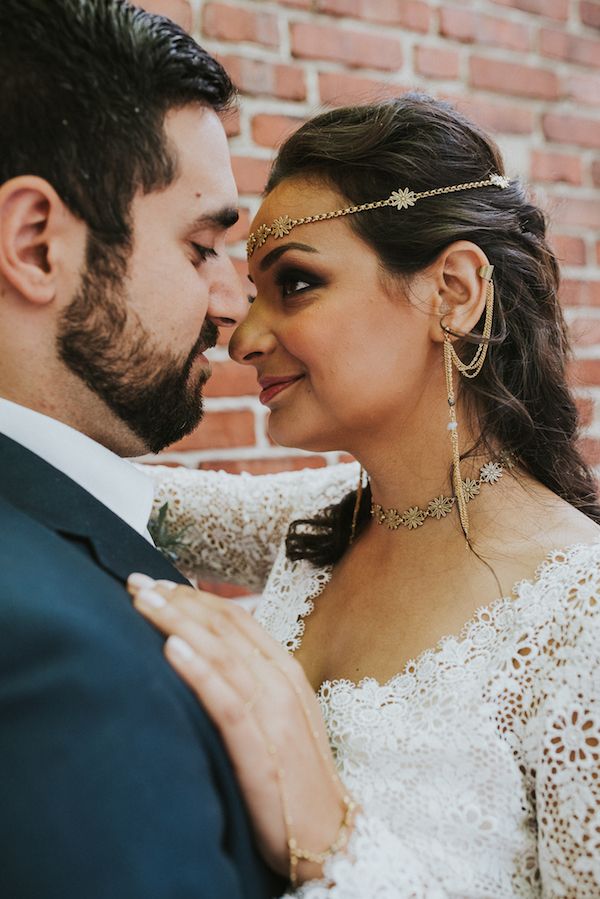 ... So many unique pieces that really add to the personality of her attire.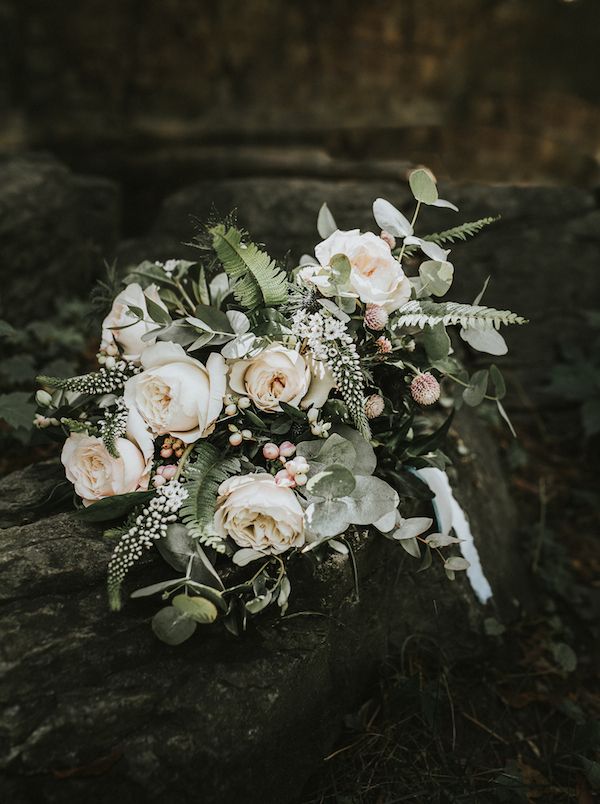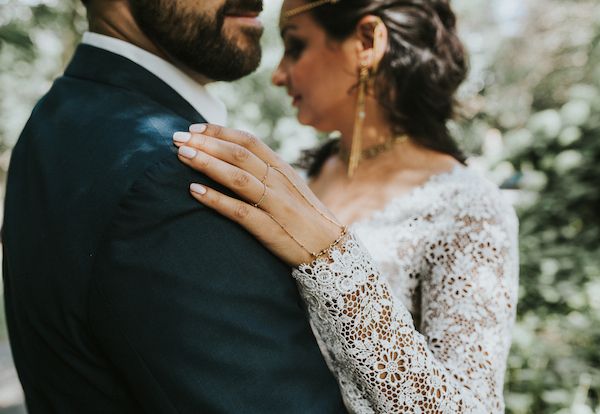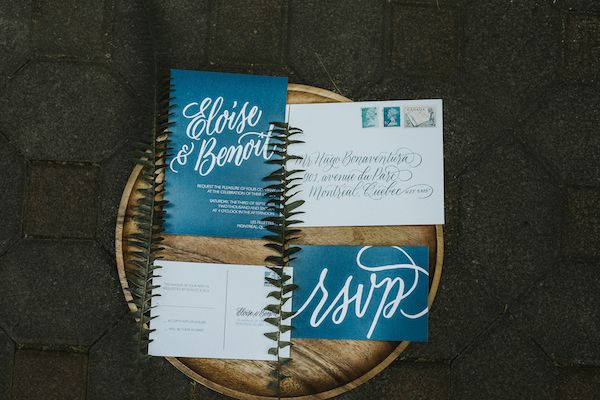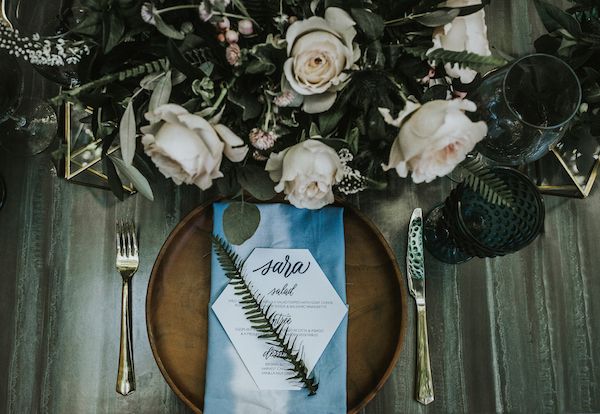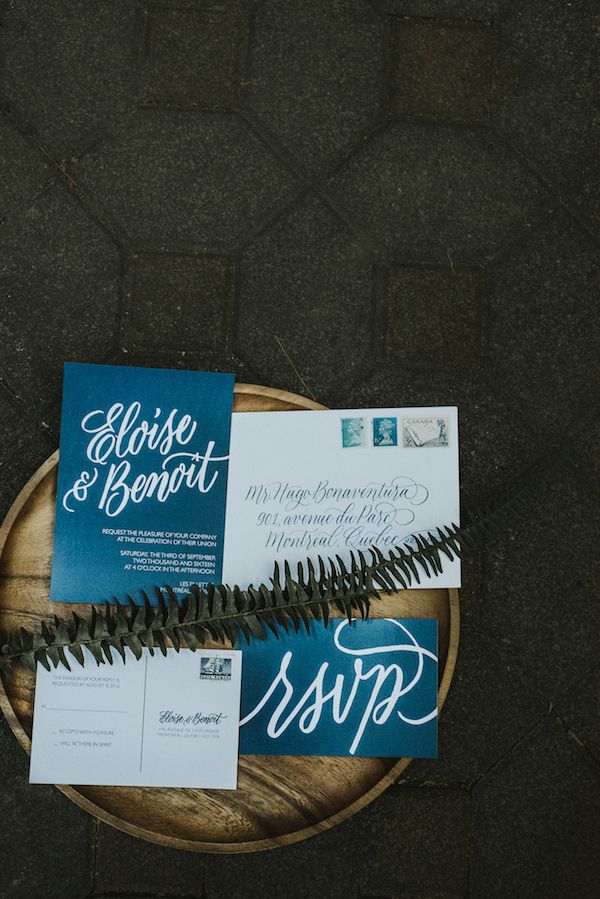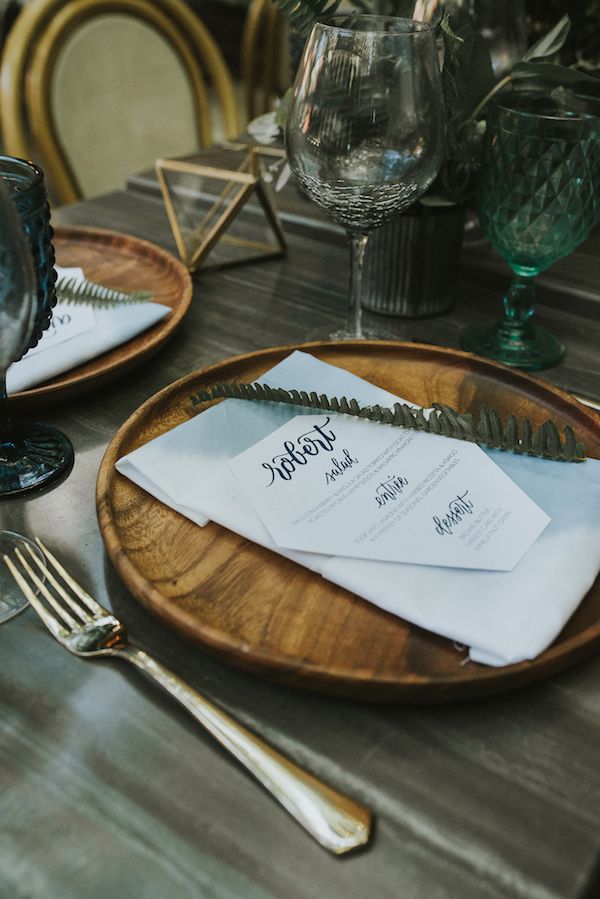 Three cheers for designers who aren't afraid to experiment with a bolder, moodier palette.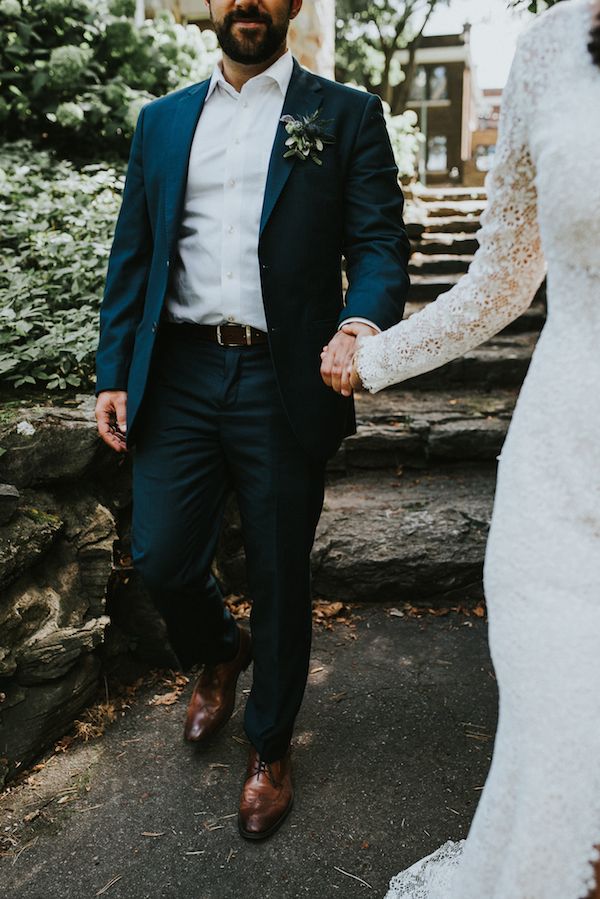 ... And how dapper was our groom?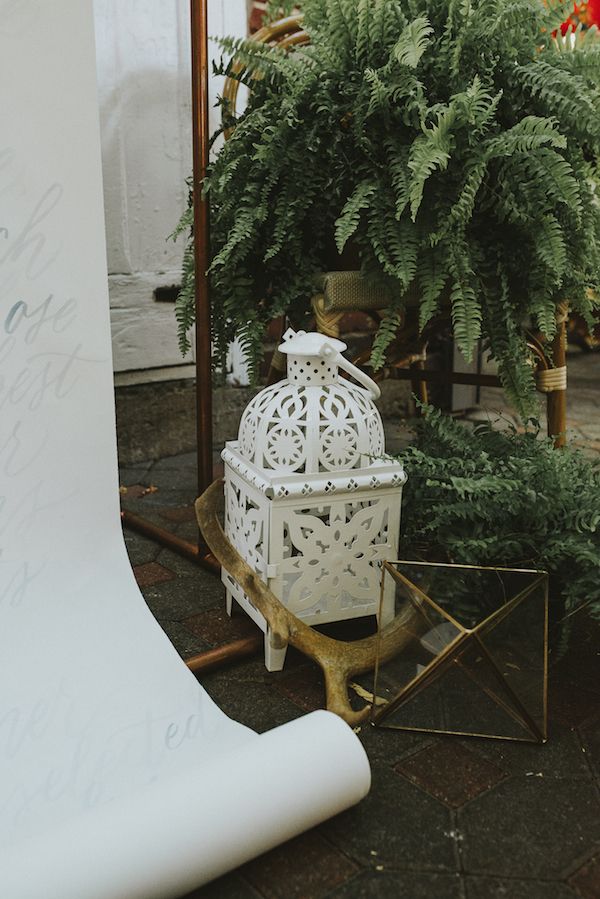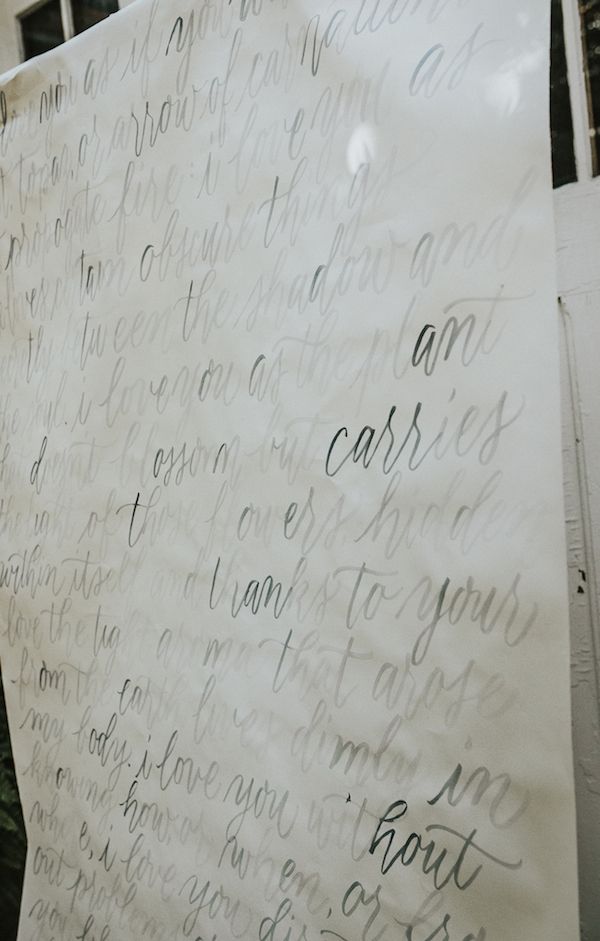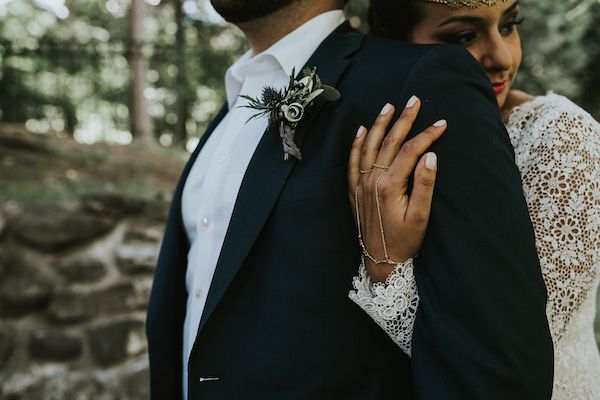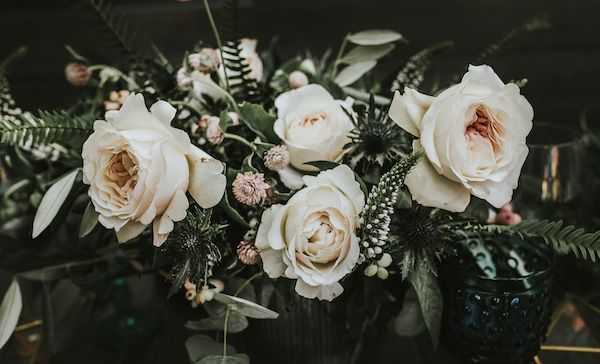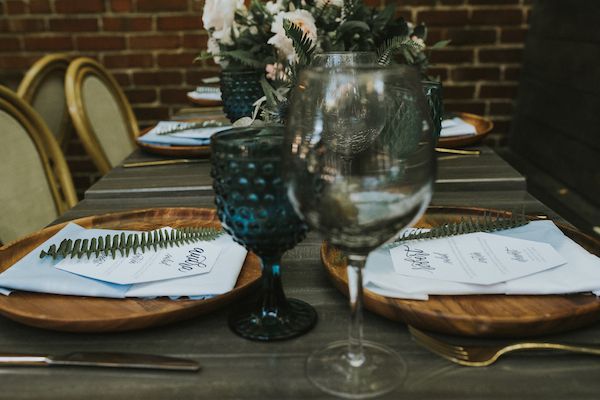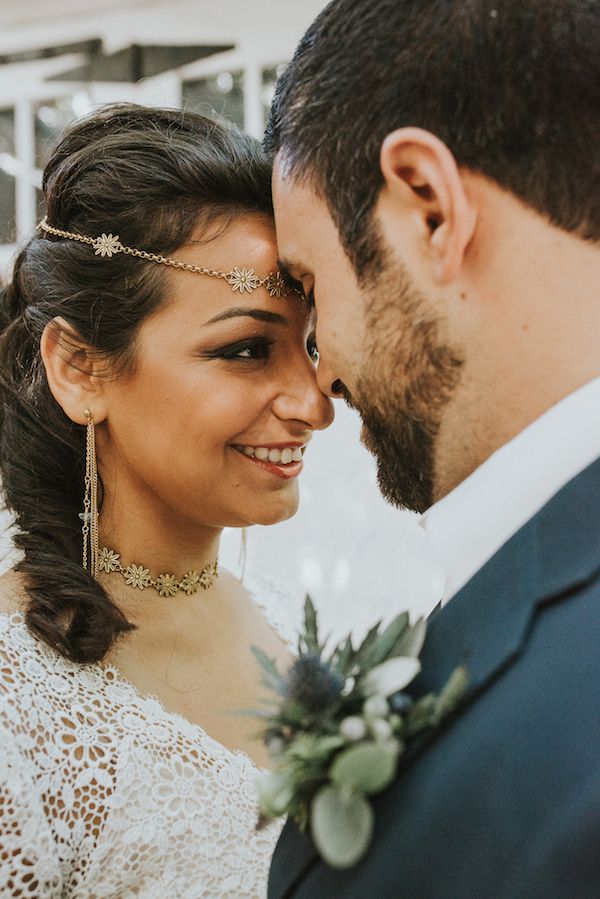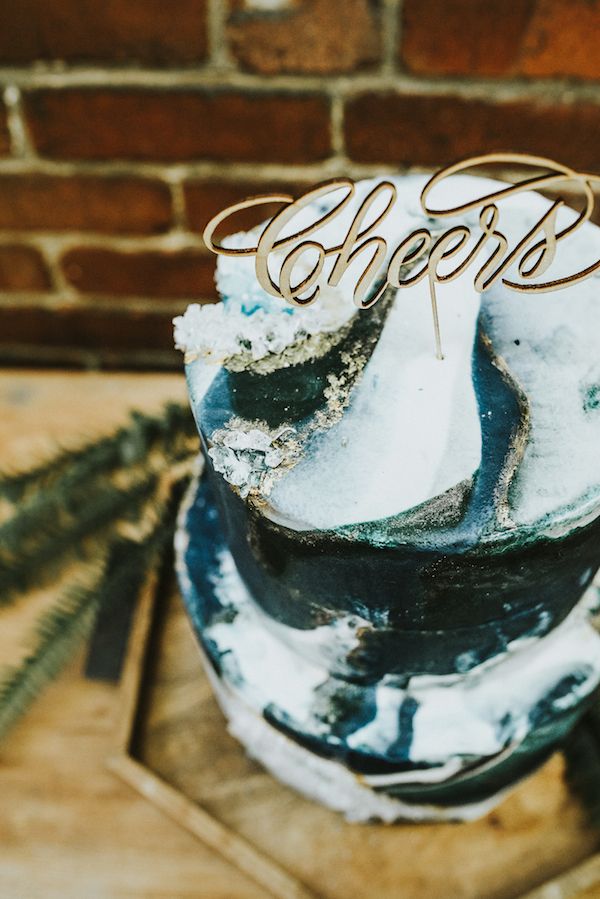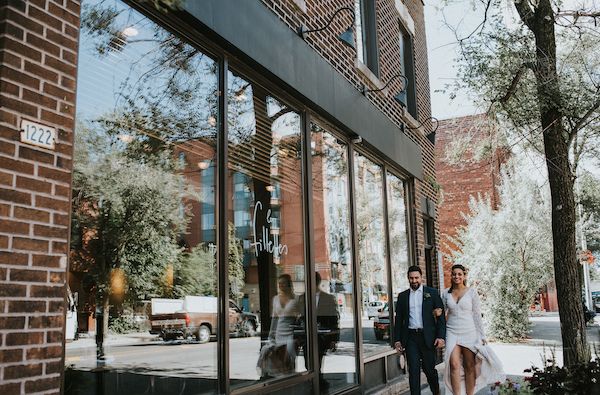 So beautifully styled! Wouldn't you agree?
Huge hugs and high fives to this talented team of wedding pros who absolutely worked their magic on this day. Now excuse us, because we have some very serious pinning to do. Care to join us?
Photography: Samantha Roy Photography // Event Design: 'Cause We Can Events // Floral Design & Venue: Les Petites Excuses // Rentals: La Mariée Bohème // Calligraphy: Imagine Joy // Jewelry: It's Well Dunn // Hair: Salon Sweet William //
Makeup: Miss Nelly Makeup /
M·A·C
// Bridal Salon: Ma Chérie Bleue Bridal
Share This: