This beautiful shoot took place at
Obercreek Farm
- a total hidden gem along the beautiful rolling hills of the Hudson Valley. And oh my goodness! What a gorgeous shoot it was! From the photographer, "Nova & Sebastian (our real life couple) were perfect for the aesthetic of this shoot. He looked so classic and handsome. His look, the perfect compliment to this Scottish red haired beauty."
"Sarah and Megan of
Nixie Sparrow Events
(the event designers, planners, floral designers, and overall wonder women) are all around creatives - they always have a vision and know just how to execute it."
This Art Deco inspired shoot oozed romance and was filled with lush greenery! And with a locale as magical as this one? Get ready for gorgeous! A classic 1972 VW bug was the perfect spot to hang the welcome sign. And what a beautiful welcome it mad! It's this mix of styles that we can't get enough of! Greens, merlot, burgundy, black, and gold were the highlights of the color palette.
From the designers, "Our shoot was shot in the Hudson Valley with vast mountains perched along the Hudson River..."
"...which offered some of the most majestic views that one could imagine."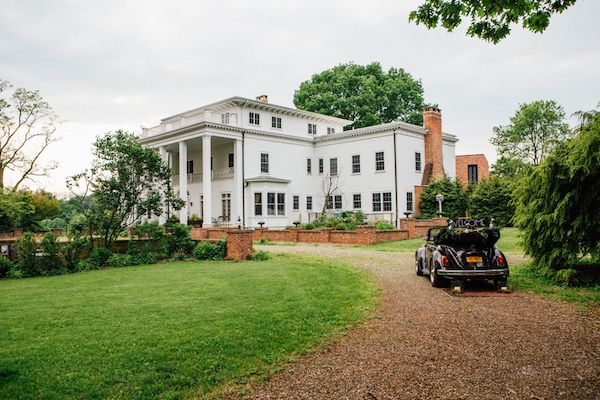 "When creating this shoot we could not think of a better place than Obercreek Farm, which captures the Valley's robust history, beautiful landscapes, and an unspoken romance."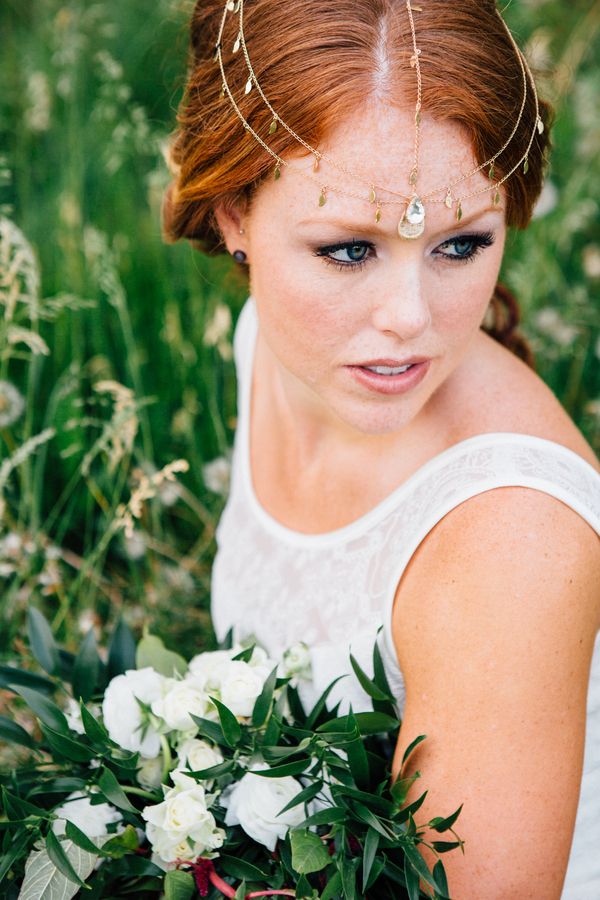 "Our inspiration blossomed when we learned of the property's historic roots and how it has continued to reinvent itself with each generation."
"We infused a bit of the roaring 20's, a nod to the 1970's with the VW Bug and subtly hinted at a new age, Art Deco era with the at the ceremonial backdrop."
"Our vision was to tell a story that would seem as if you could float through time. We love bringing life to objects that might be destined for the dump."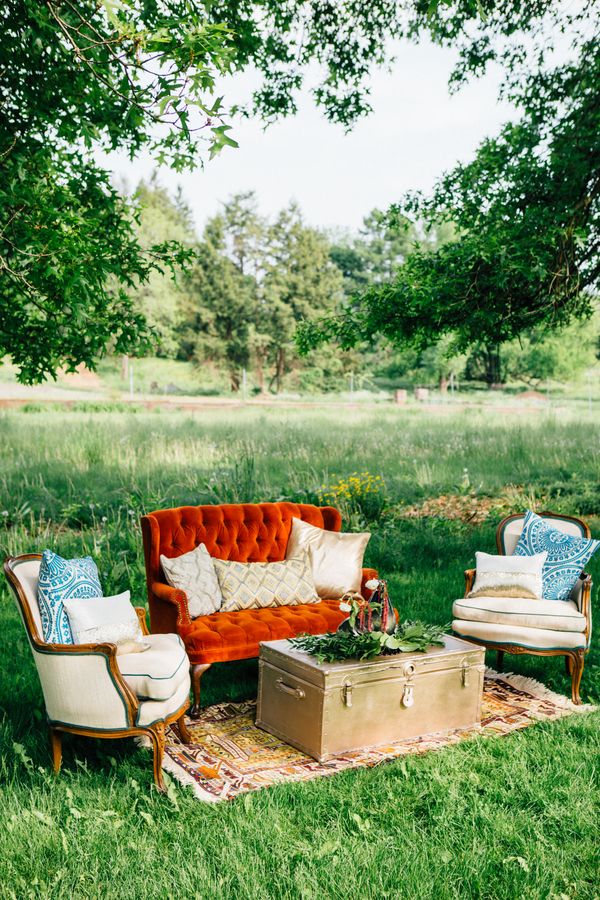 "Nova and Sebastian emulate romance."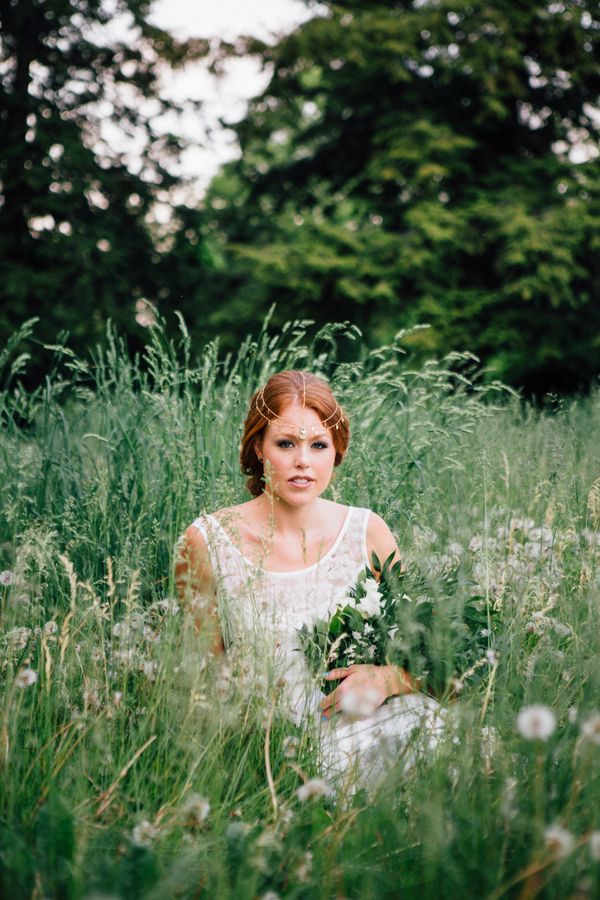 "While Nova loves nature and the beauty it offers, she also appreciates curated cocktails and some of the finer things in life; like a gold head piece with the perfect amount of sparkle."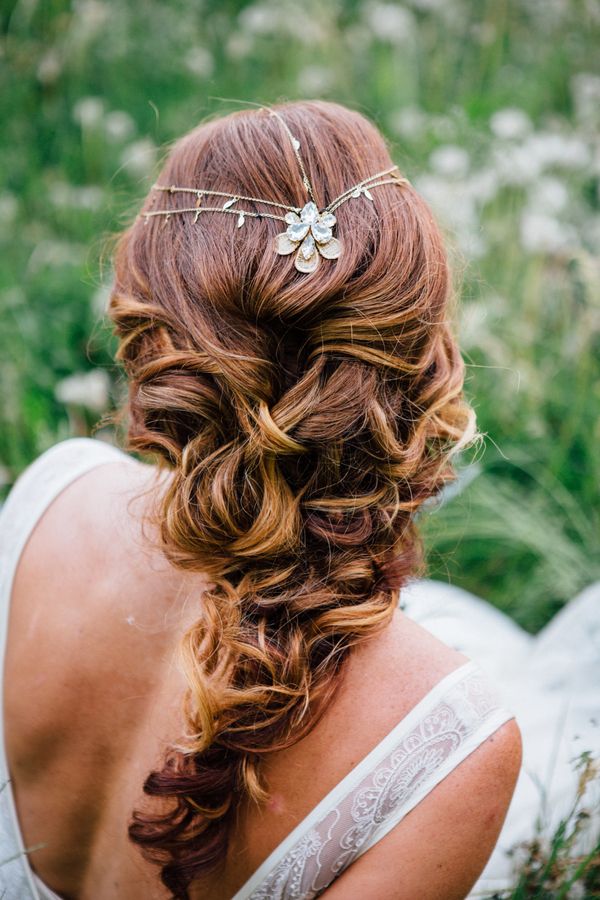 "Sebastian has deep roots and an old soul. He finds pleasure in the scenic mountains while dressed with a handmade bow tie made of partridge and pheasant feathers."
"The two showcase their love in each setting that has been detailed to reflect both the masculine and feminine energy in perfect harmony."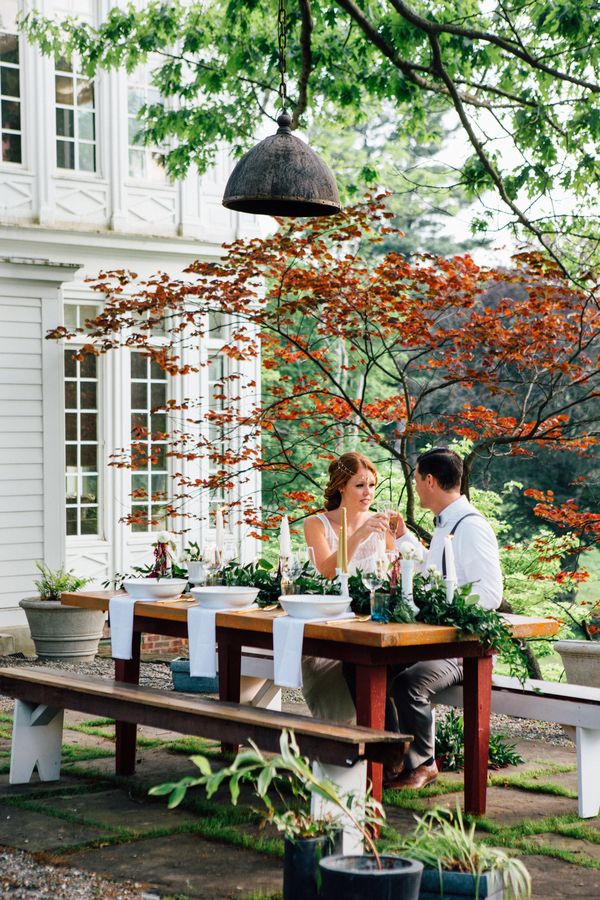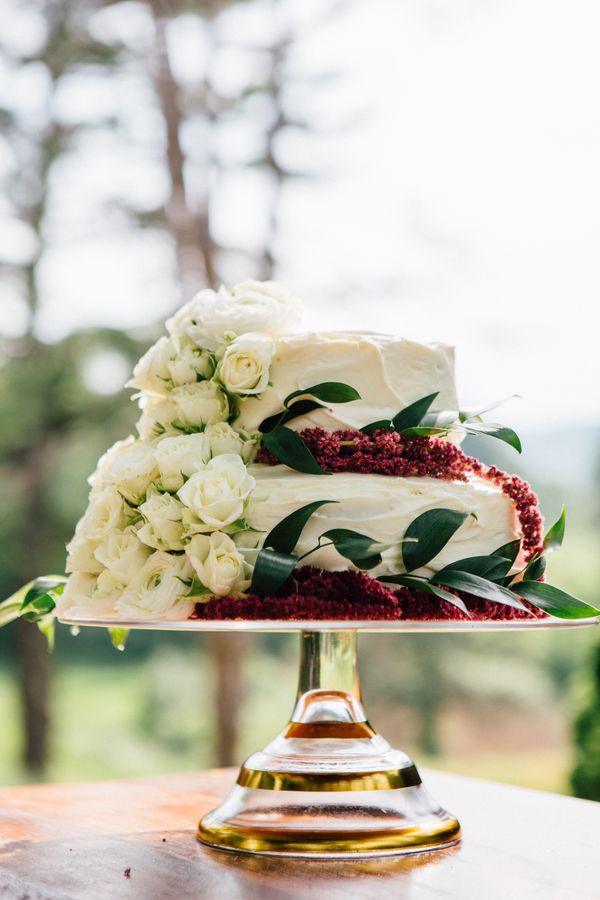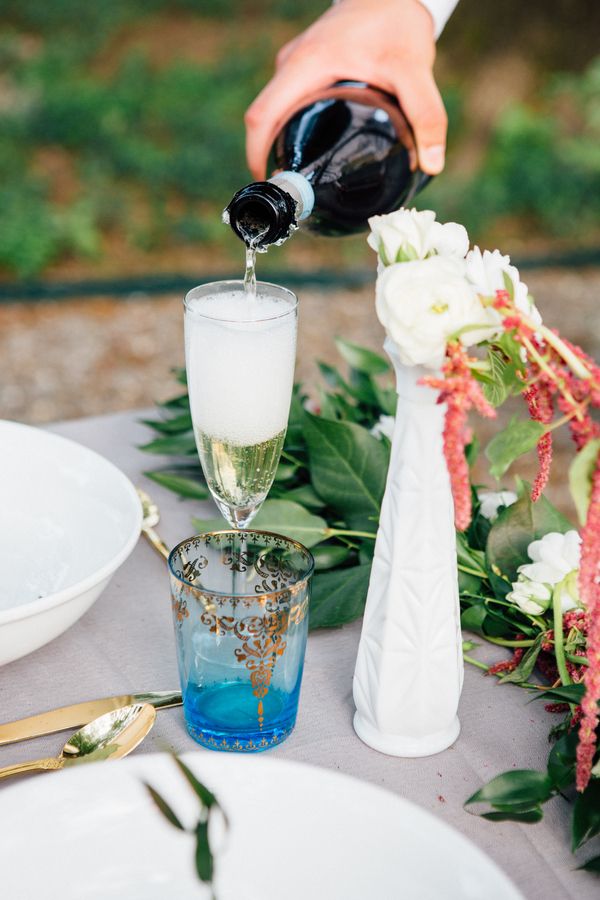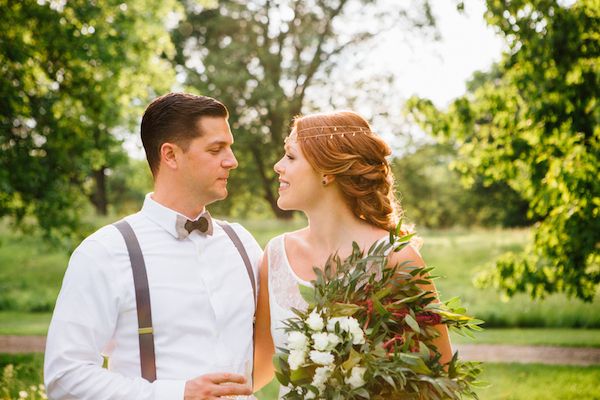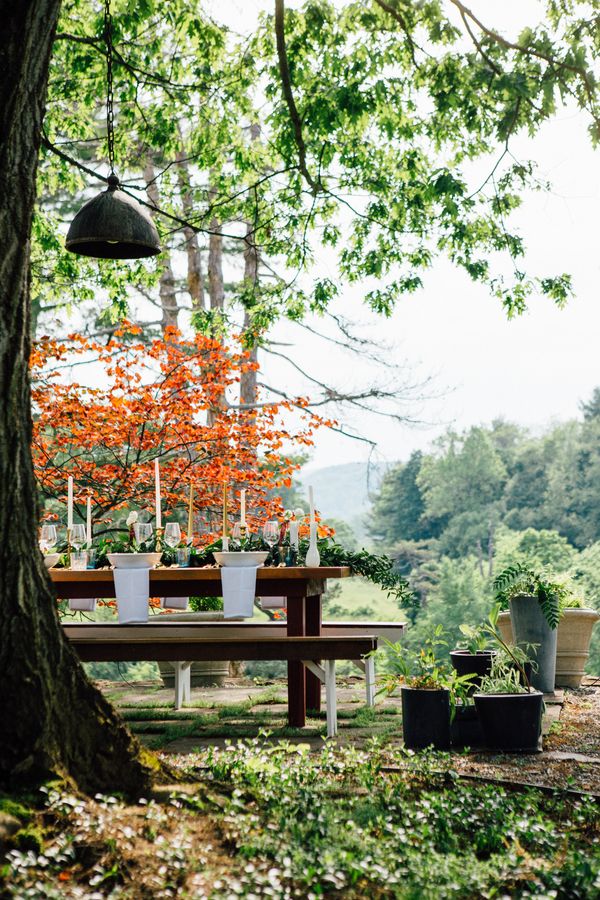 "The combination of the tandem bike, free standing fireplace, lit candlesticks, orange victorian sofa, and the Art Deco ceremony backdrop made from repurposed fencing..."
"...everything whispers a deep timeless romance."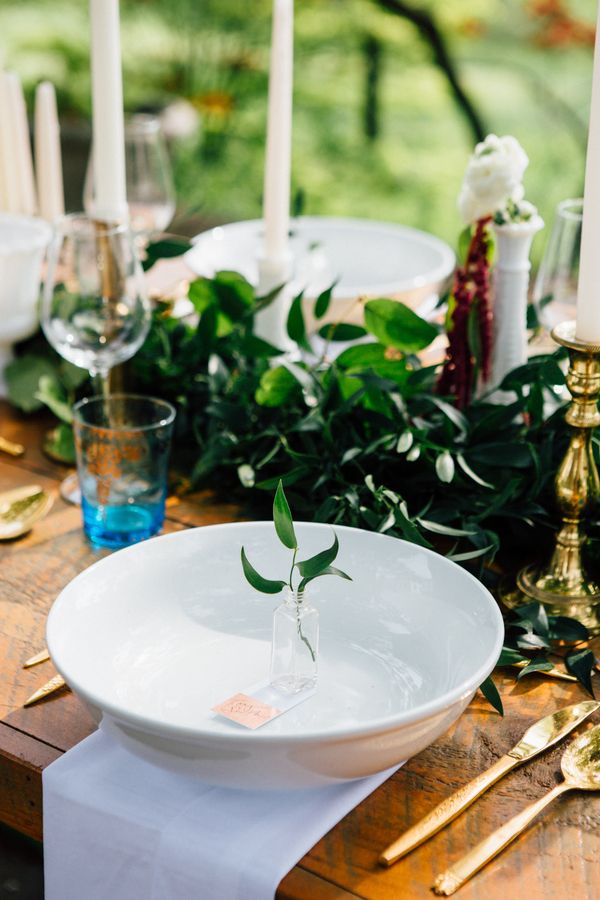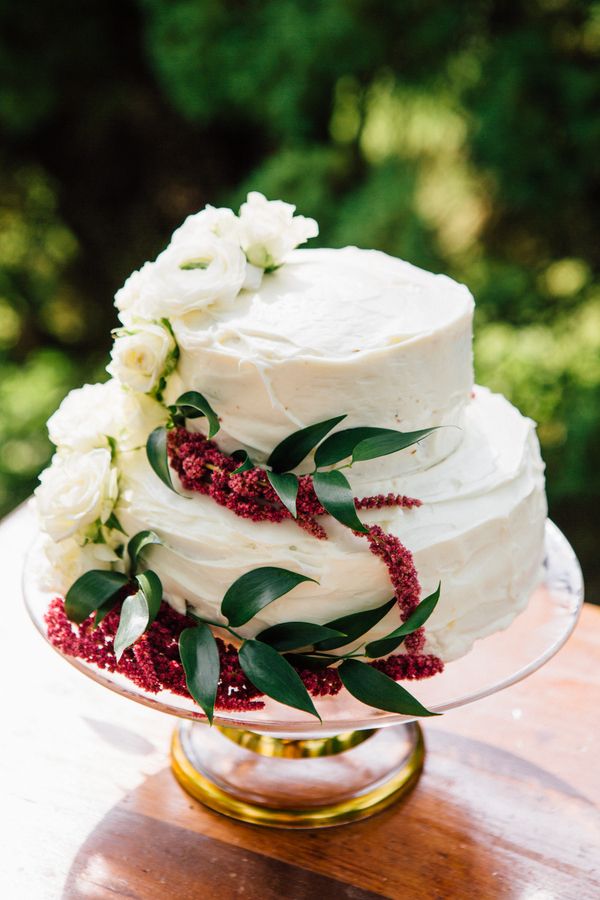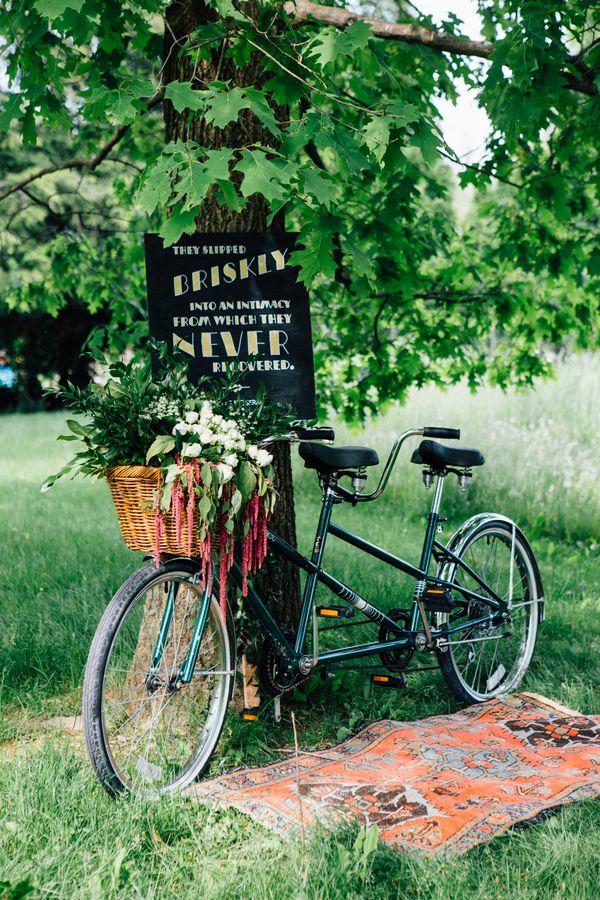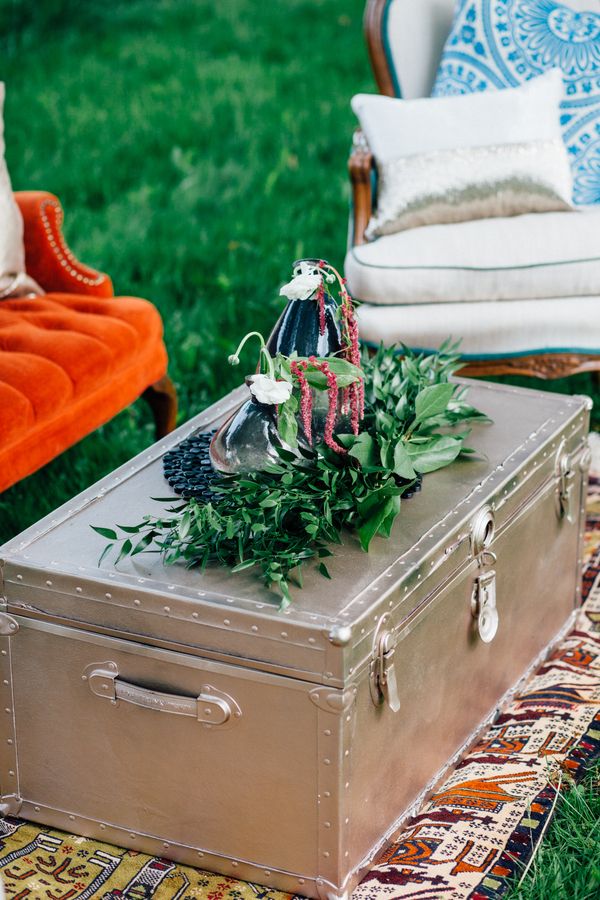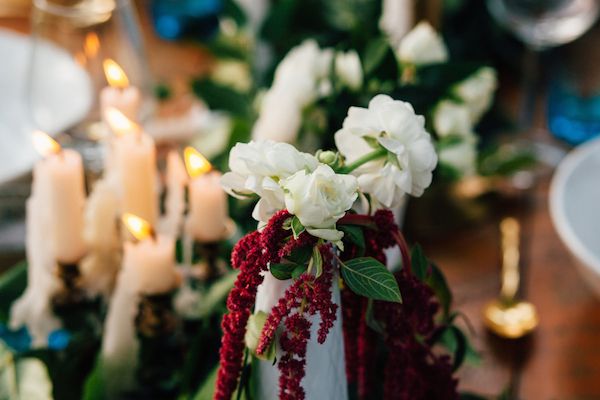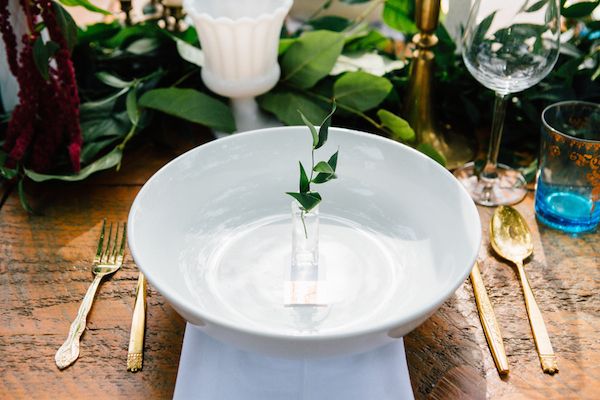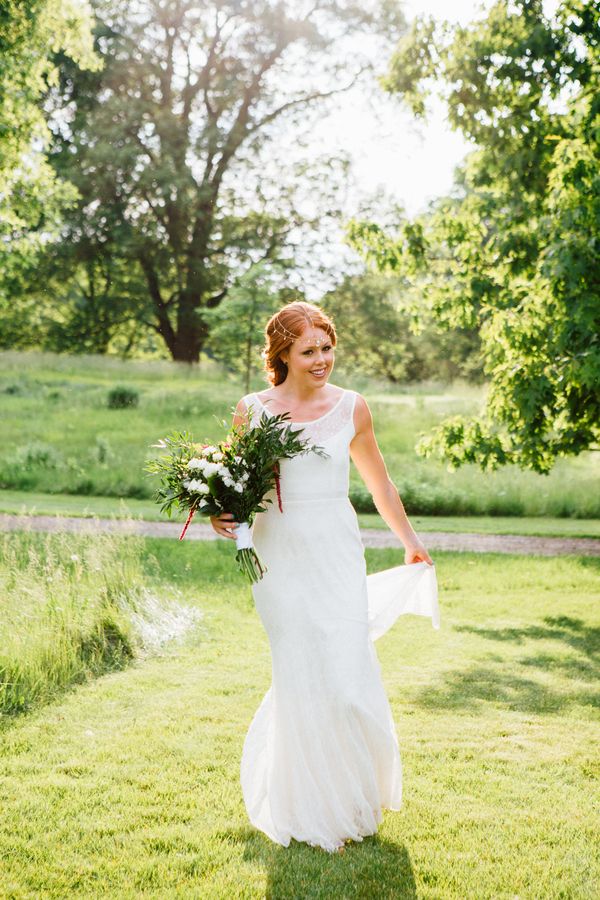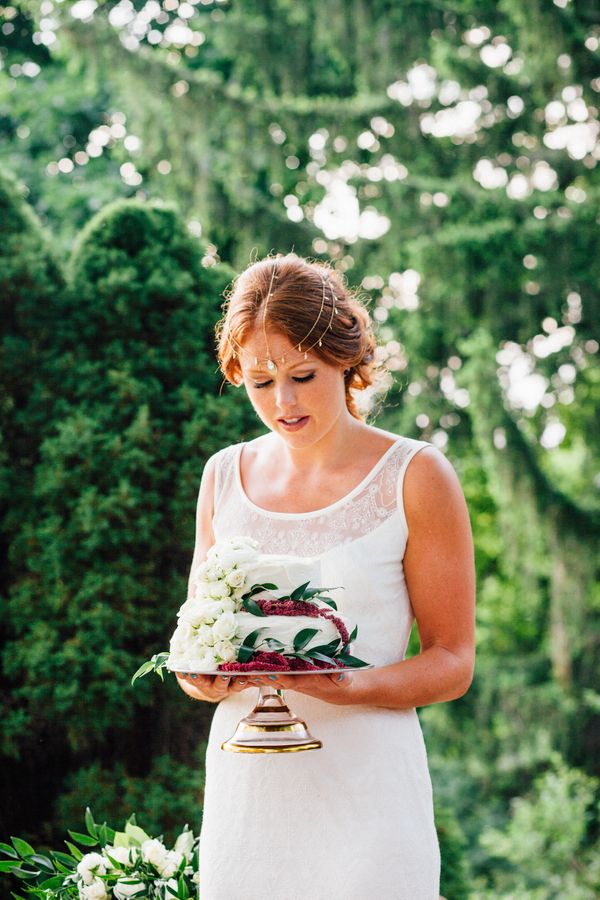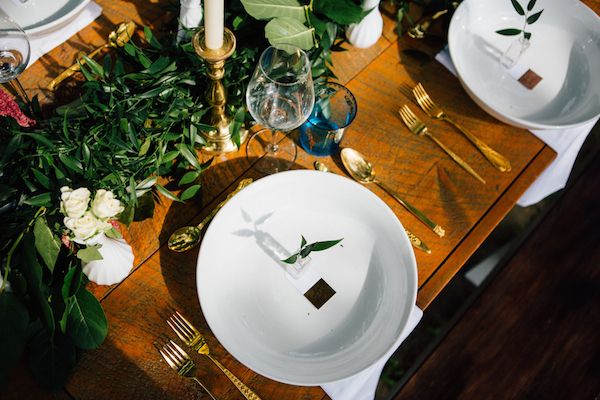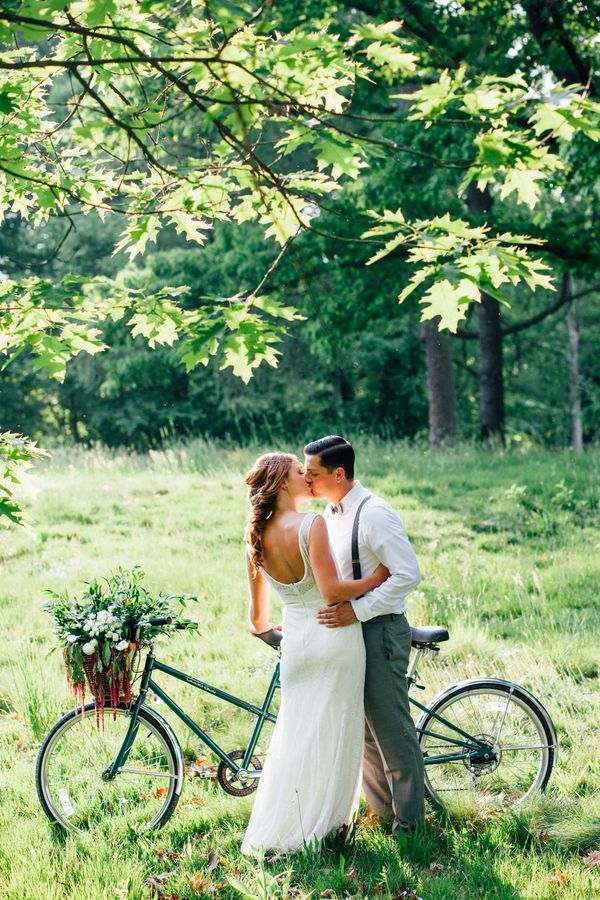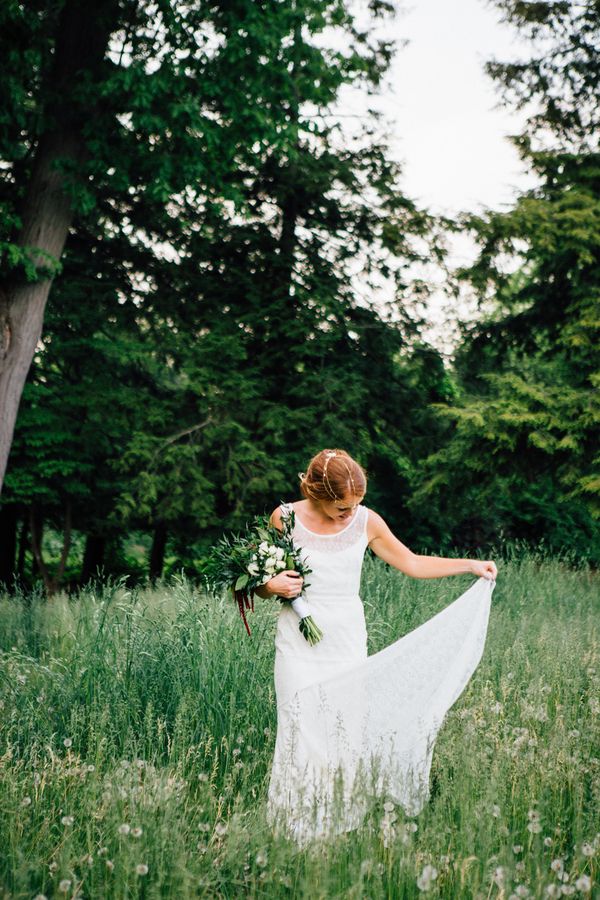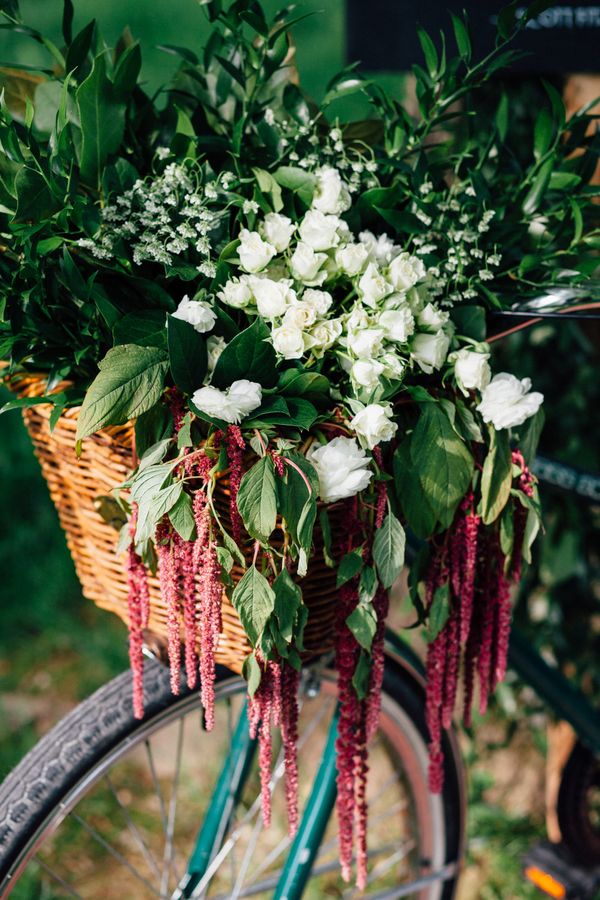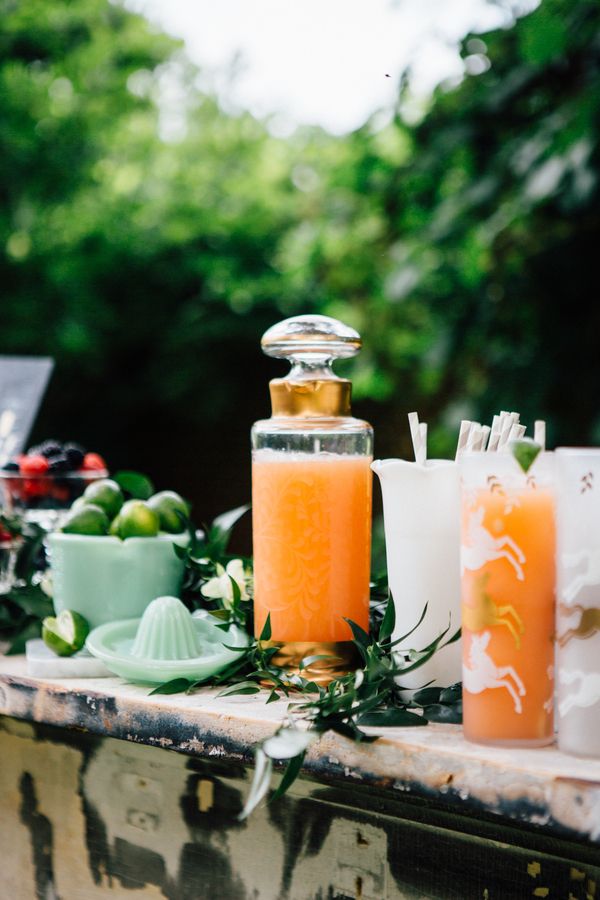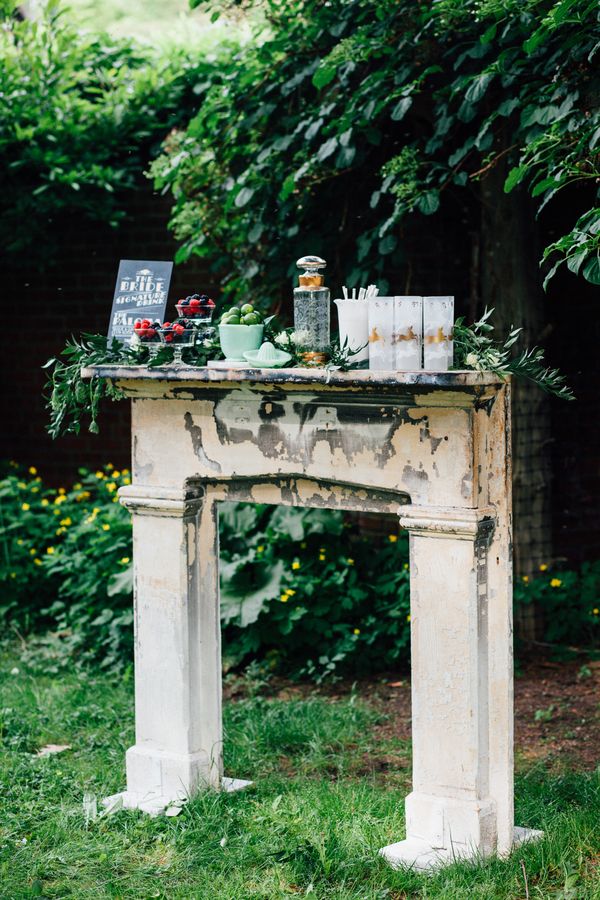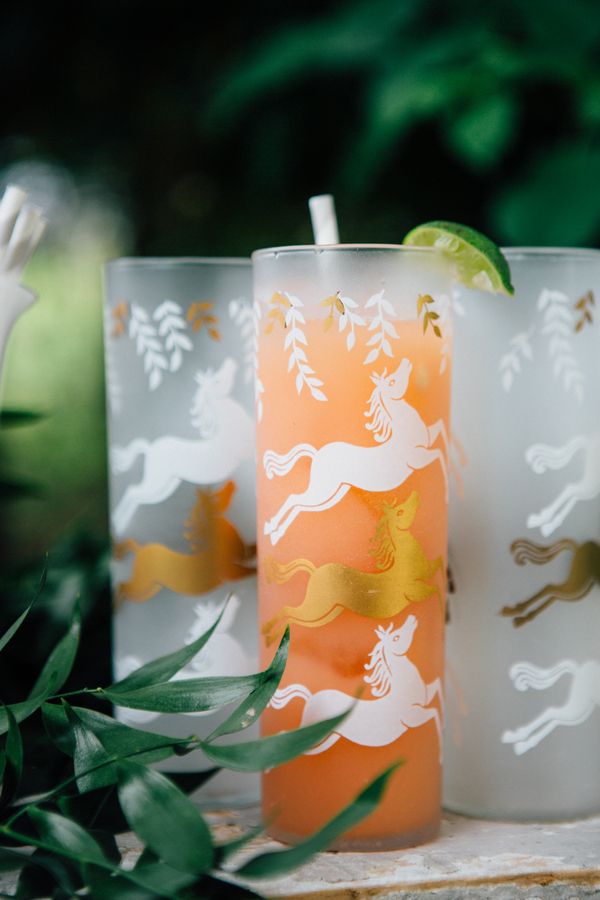 From the unicorn glasses to the genie-lamp like vessel Nova took a sip of brandy from."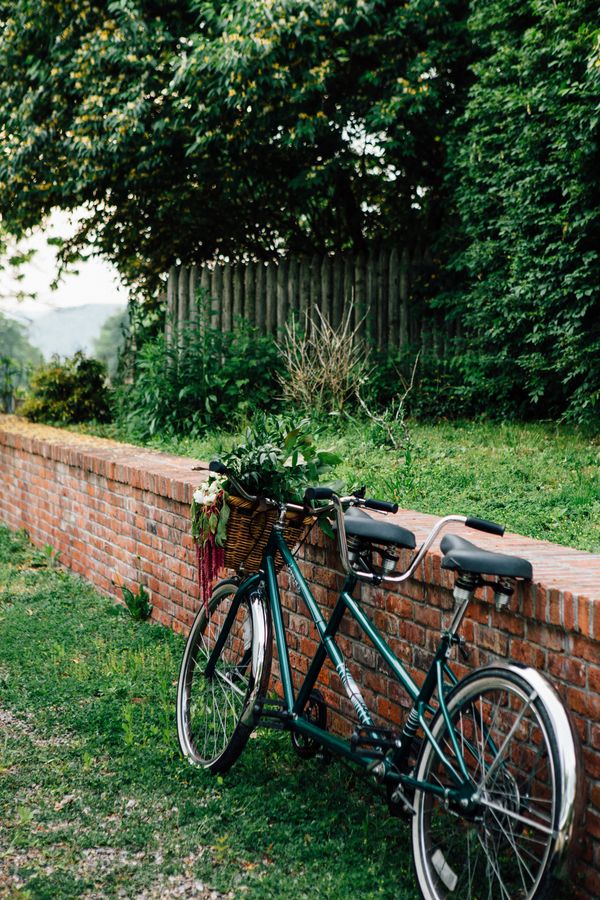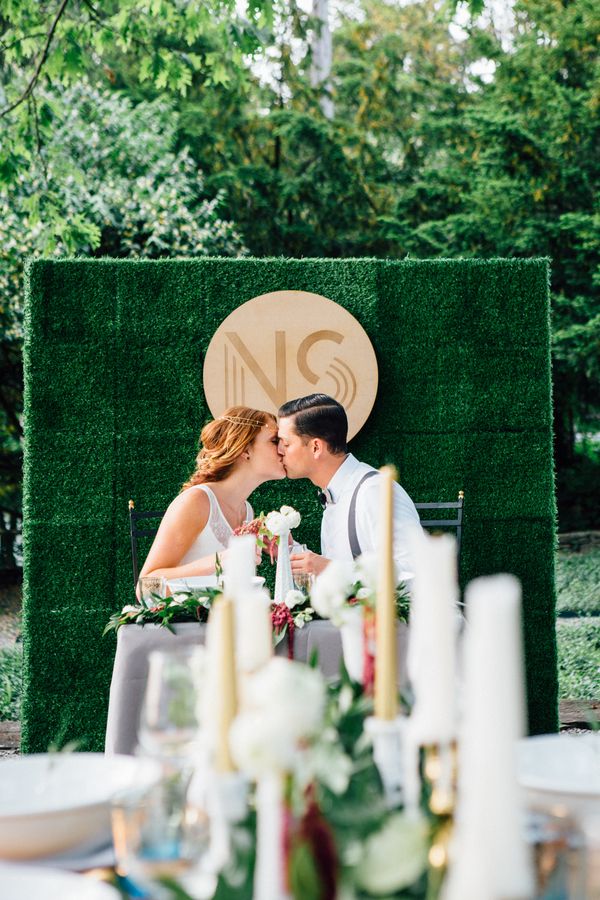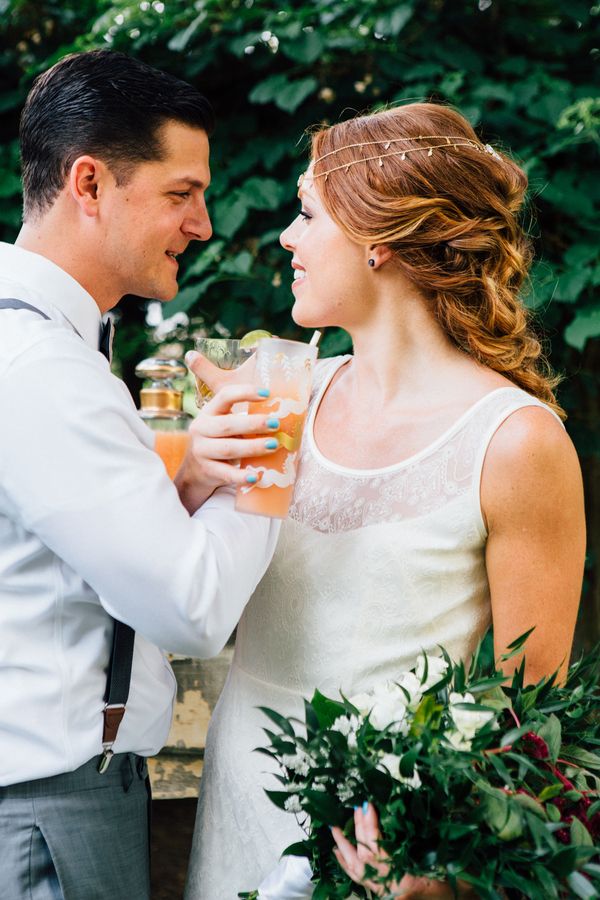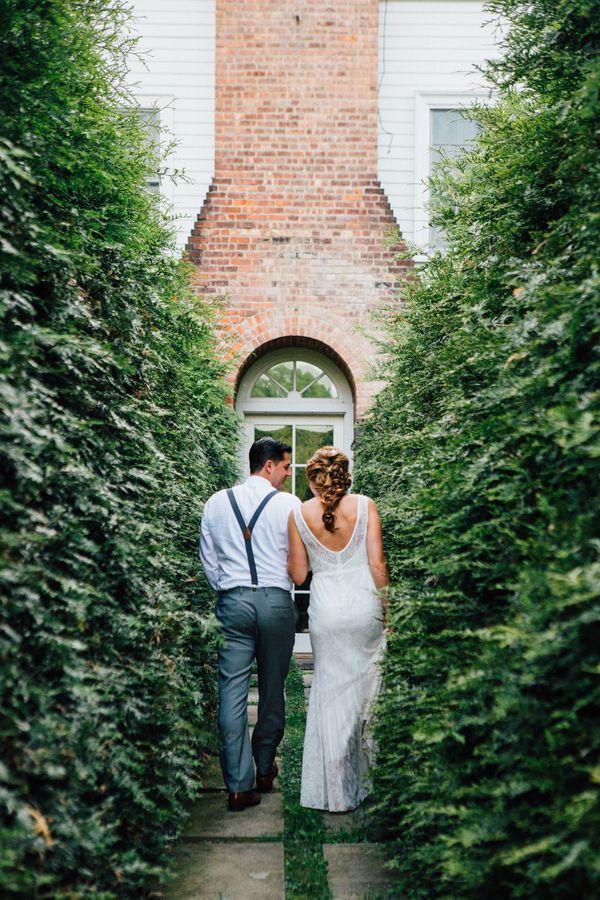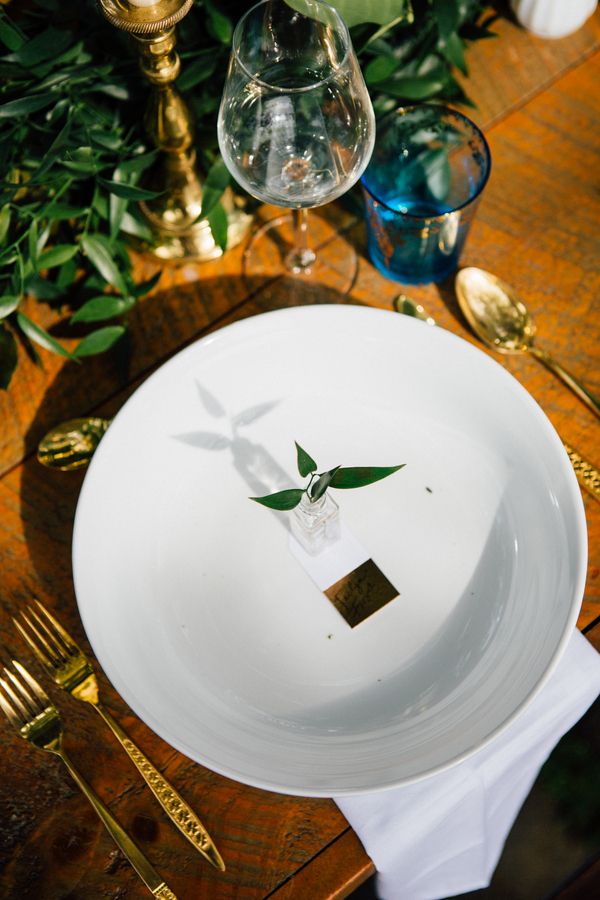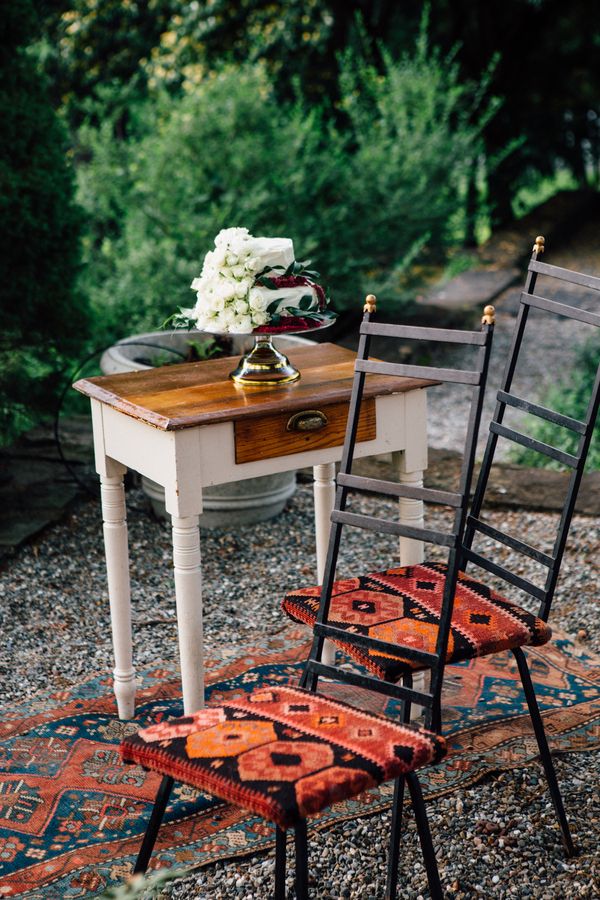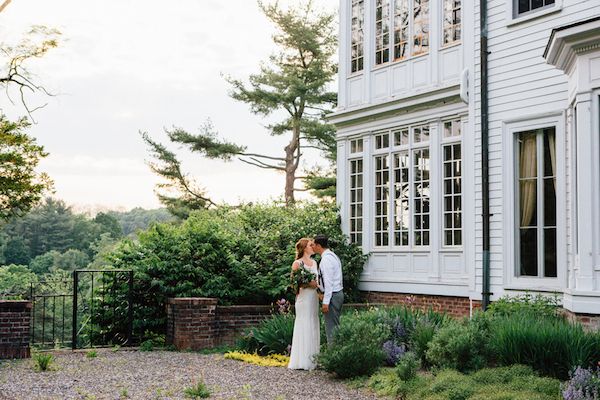 "One of my favorite details were all the vintage and whimsical vessels found in every inch of the design."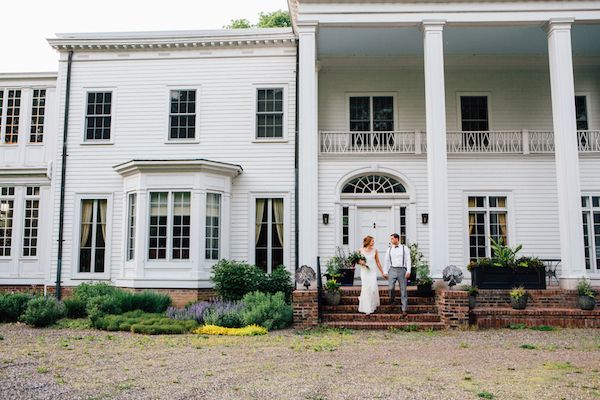 "Our two backdrops were made from salvaged old fencing."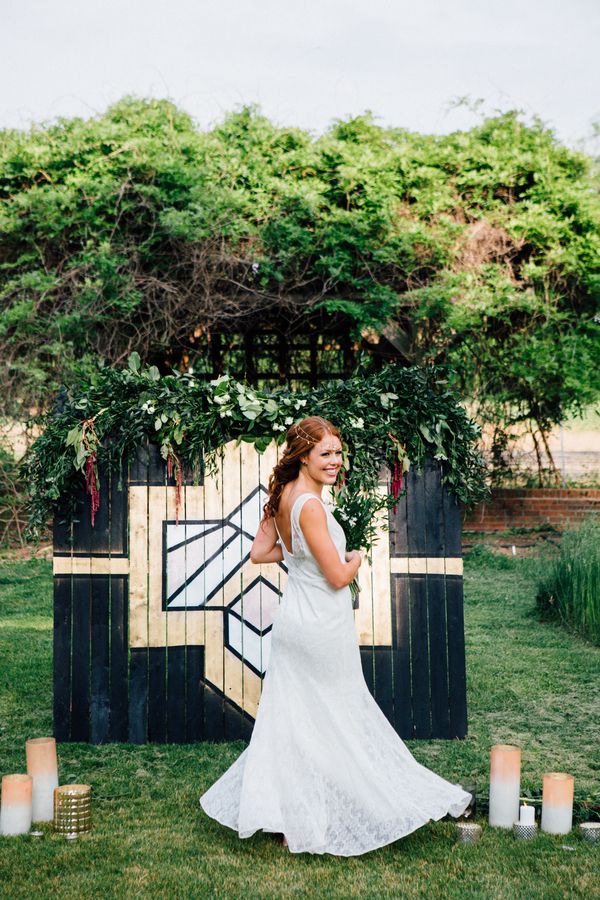 "The ceremony space backdrop was designed and hand painted with black and jewel tones covering the wooden panels; merging Gatsby-style with a modern aesthetic."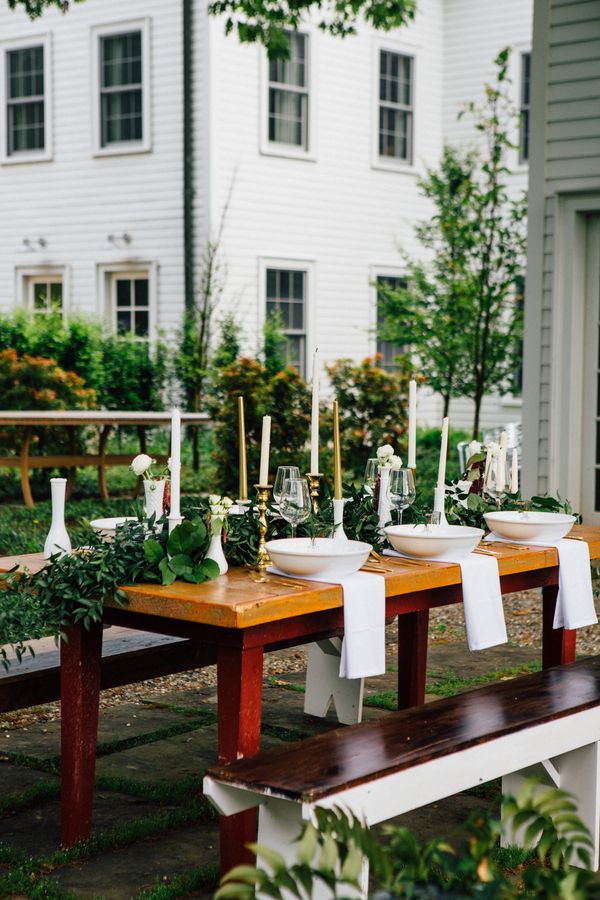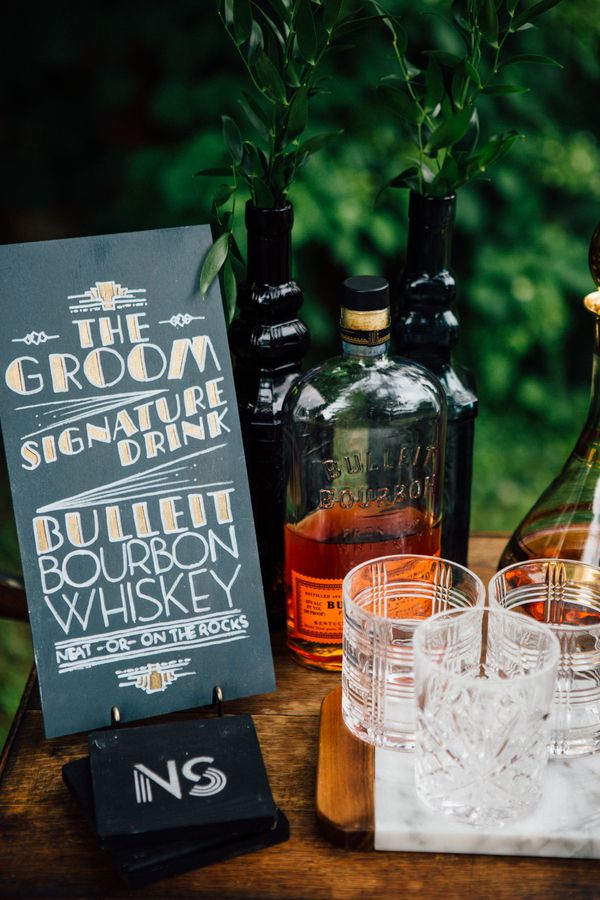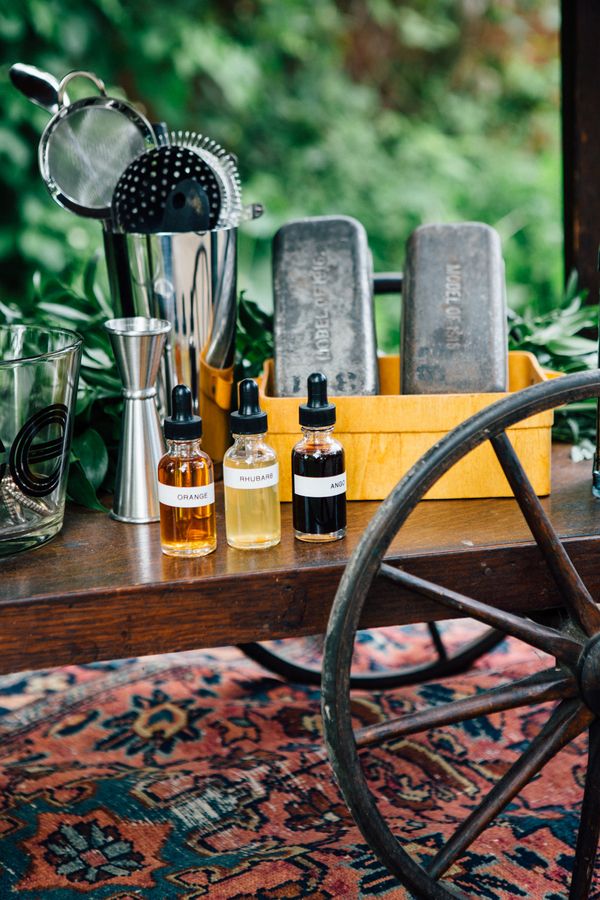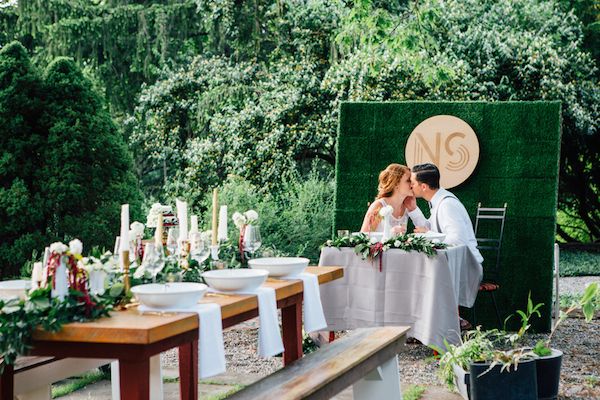 And what a gorgeous cocktail hour lounge space this was?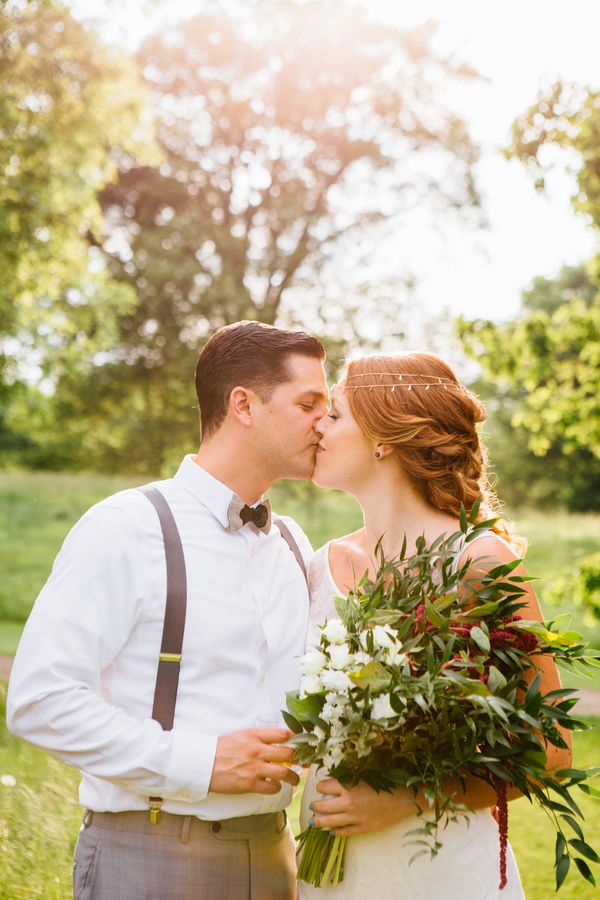 The most gorgeous golden light streamed through, adding to the romance of it all.
So much to love about this set up under the treetops!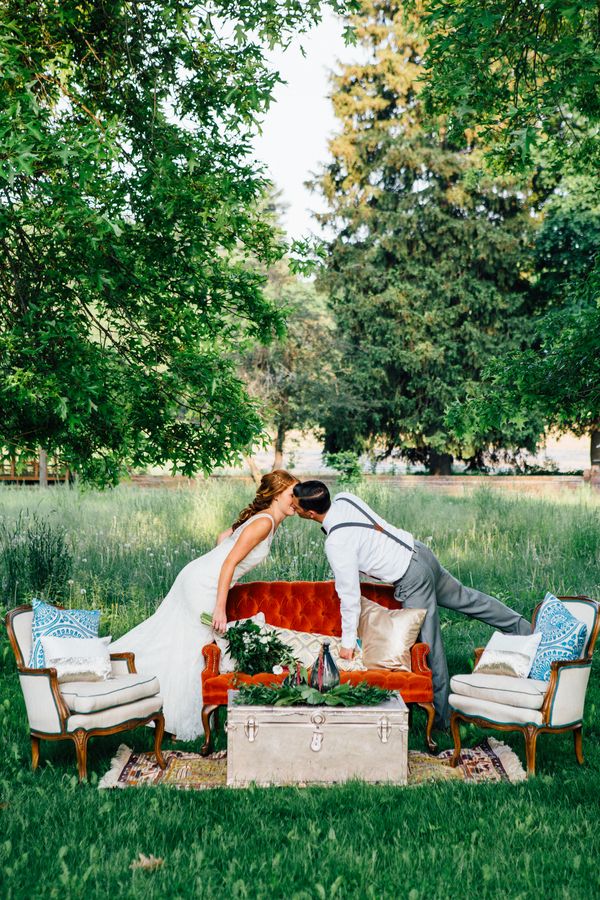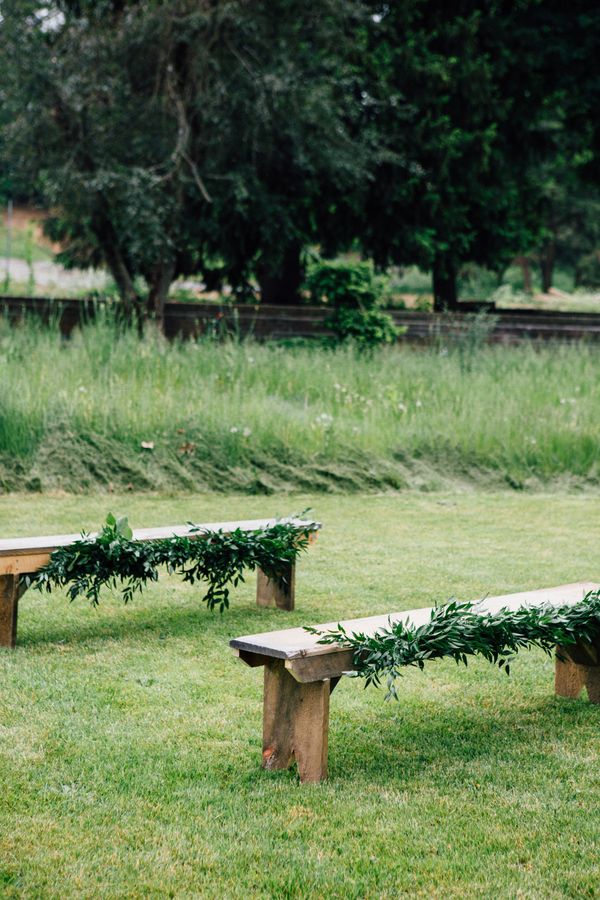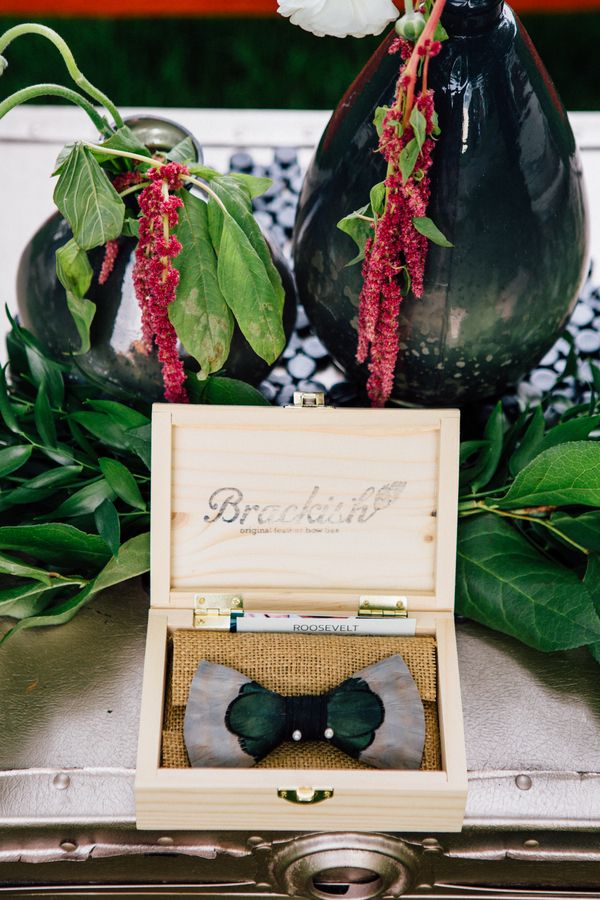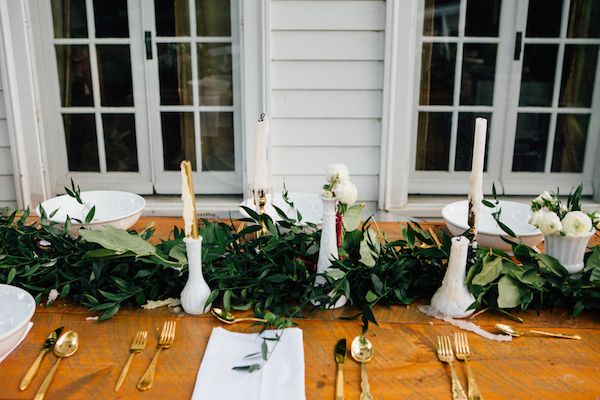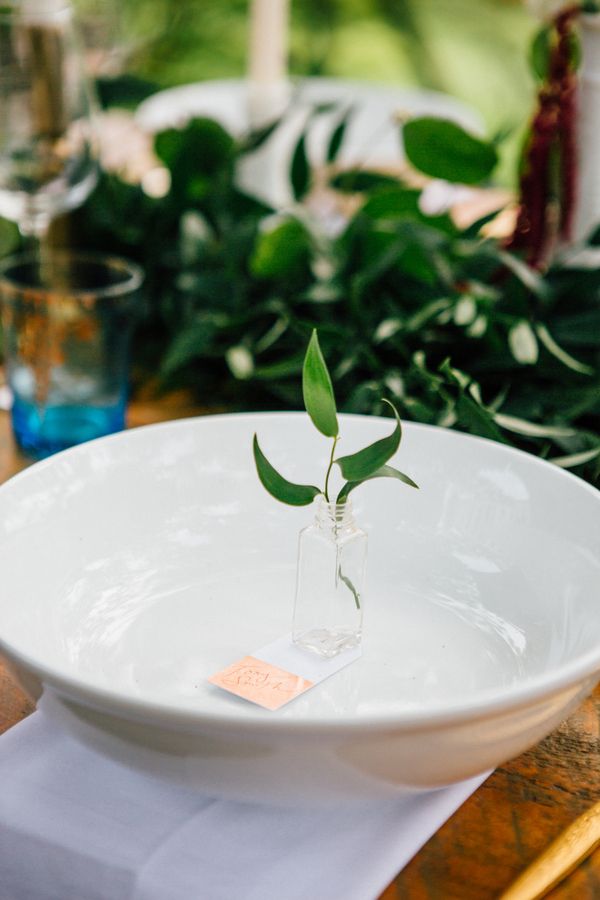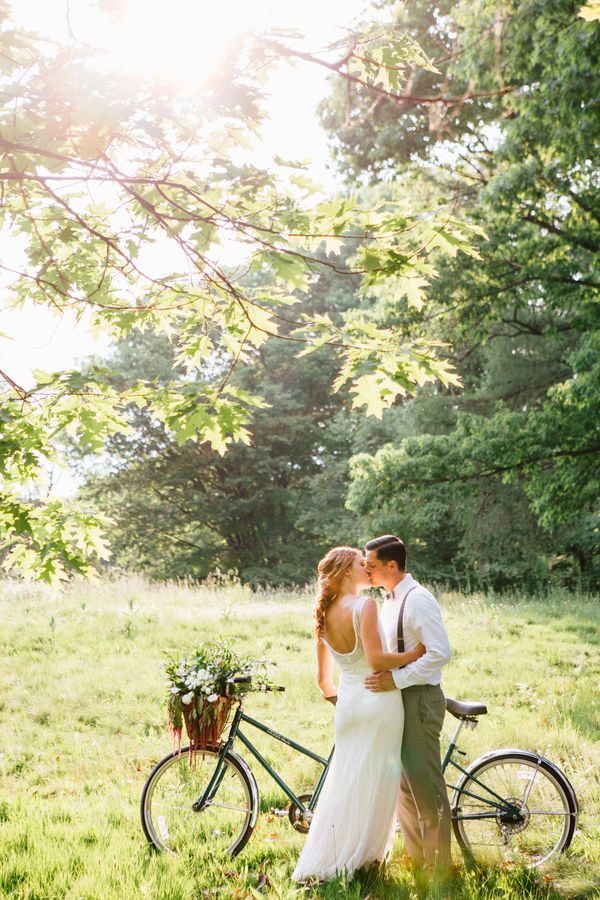 And we're loving the simplistic nature of the tabletop design with its greenery and milk glass.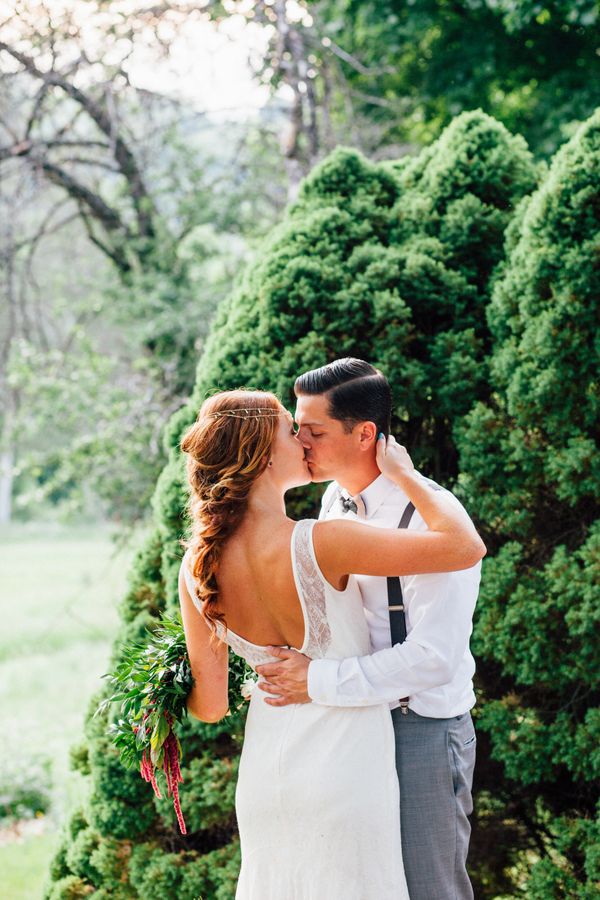 Oh, and who could resist a groom in suspenders?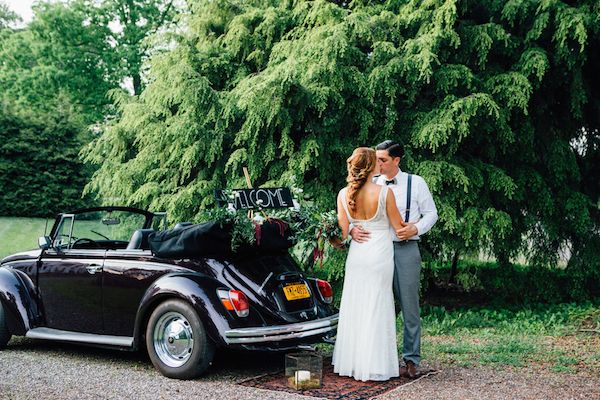 Huge hugs and high fives to this talented team of wedding pros! Such a gorgeous day filled with so many beautiful moments and details that have us wanting to pin. every. single. photo! Care to join us?
Photography: The Ramsdens // Event Design: Nixie Sparrow Events // Venue: Obercreek Farm // Rentals: North Country Vintage Rentals // Rentals: Fabhaus // Veils & Headpieces: Hushed Commotion, LLC // Handmade Design: Nixie Sparrow // Hair Styling: Salon 52 Hair Studio //Apparel: True North Bridal Studio // Beauty: Bella Trucco // Apparel: Brackish Bowties // Dress Designer: Elizabeth Dye //
Share This: