Gorgeous stone walls, lush florals, and a bridal look that's so full of pretty? Today's styled shoot goes down in the books as one of the prettiest! But truth be told, we'd expect nothing less with a team comprised of Amanda Douglas Events, with florals by Lily Stone Gardens and gorgeous captures by J. Stephens Photography.
Oh, and we can't go without mentioning our love for this natural makeup look by 2 Chicks and a Bag of Makeup and this dreamy hairstyle by Brit Robson Hair! Let's take a look at how all of this beauty came together. Shall we?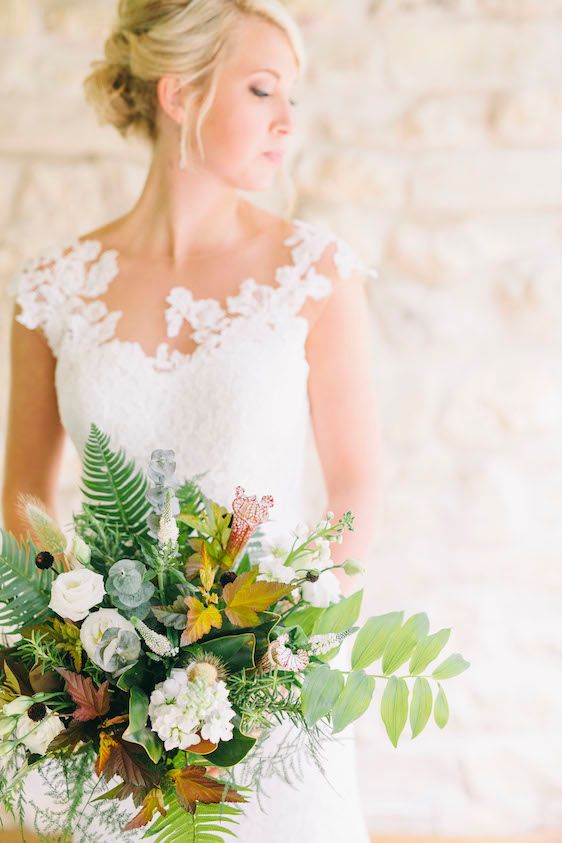 Bliss Bridal Boutique provided this stunning gown designed by Hayley Paige. And oh. my. goodness. What a beauty it was!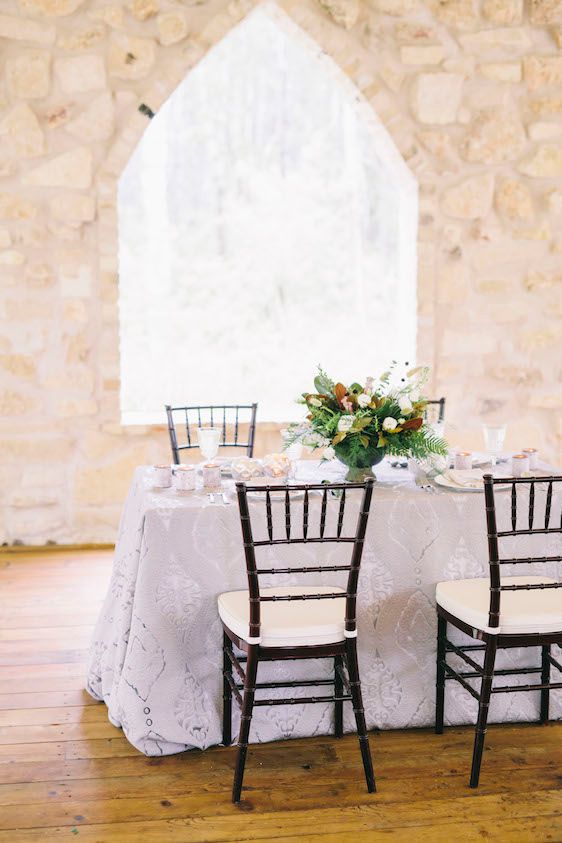 Speaking of beautiful. Can we just pause for a moment to appreciate this stunning locale?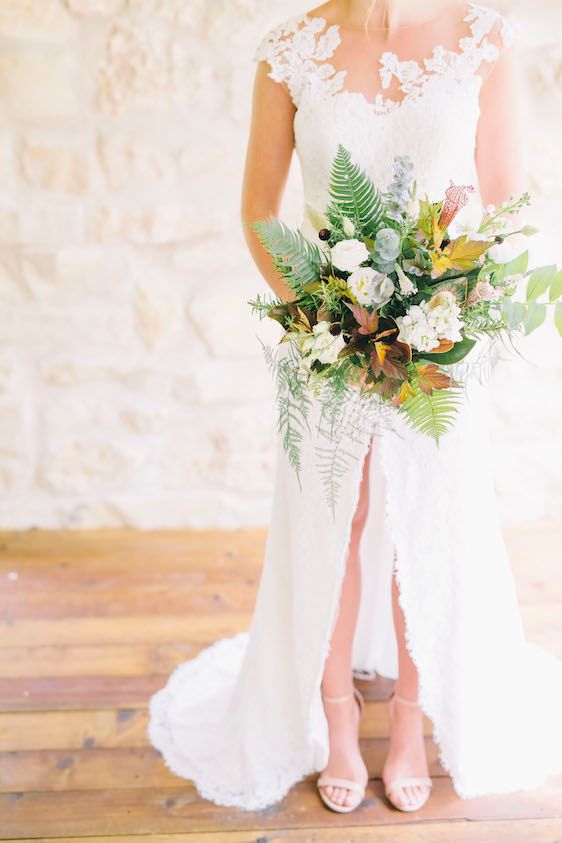 Cielo's Garden proved to be the loveliest spot to bring this vision to life!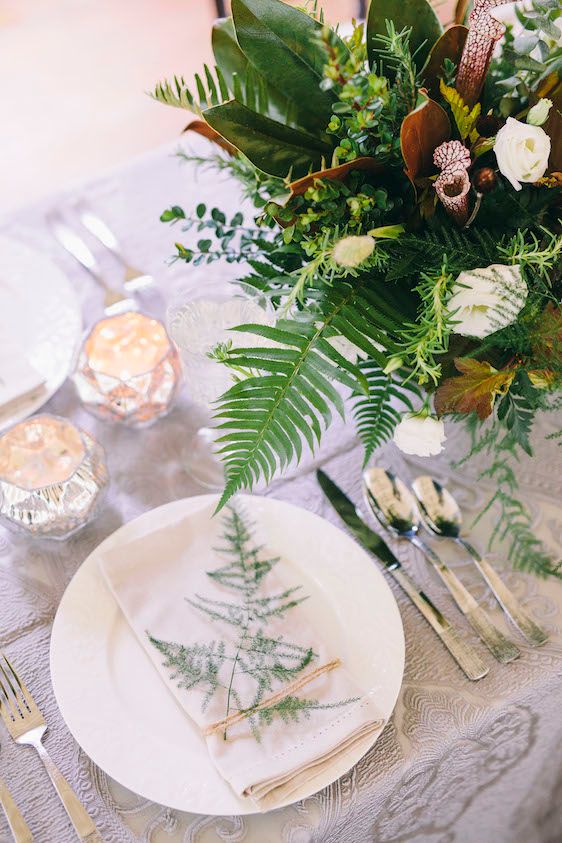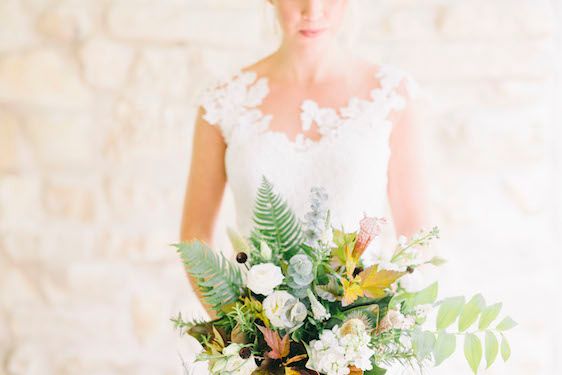 And this bouquet by Lily Stone Gardens? Wow-worthy!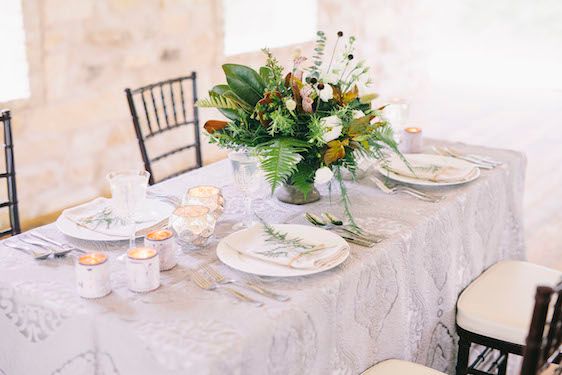 We're loving these ornate linens and these ferns are simply perfect.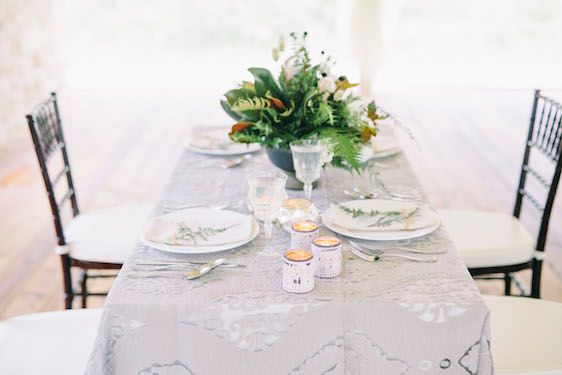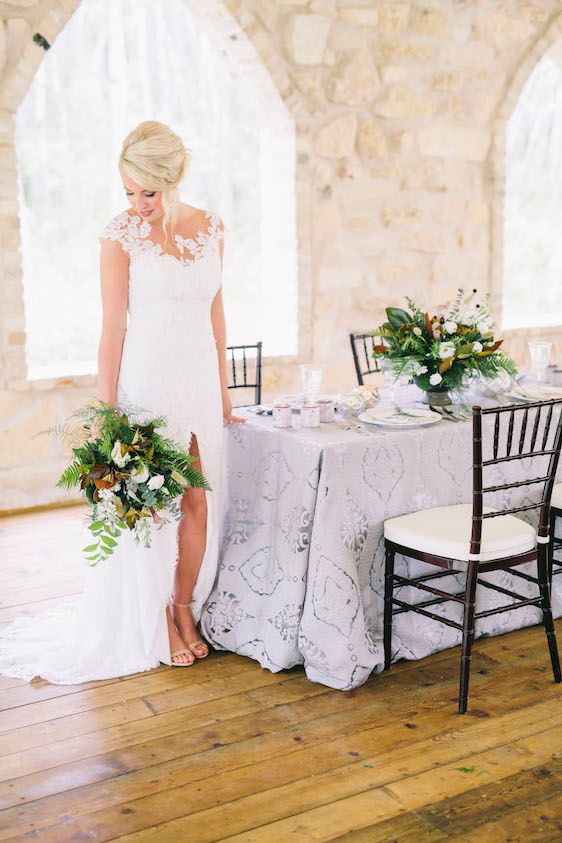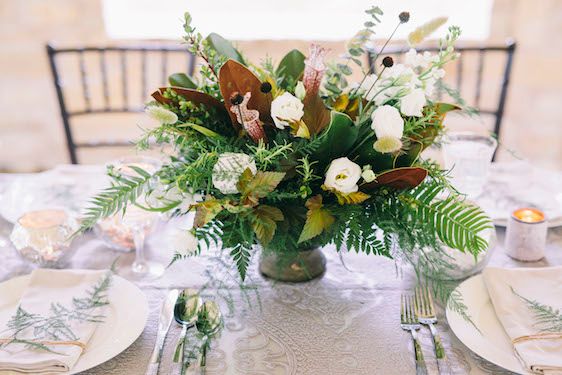 So totally inspiring.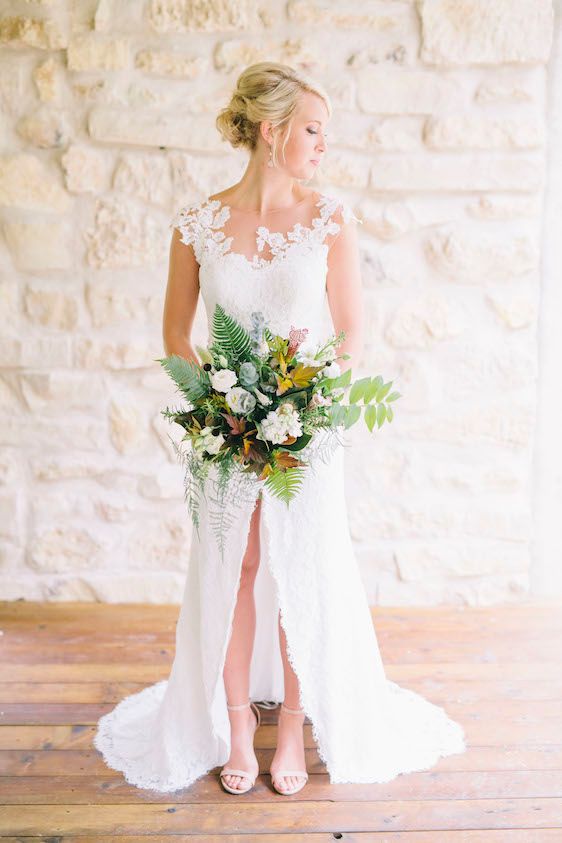 Very earthy and fresh. And yet, still so full of elegance and sophistication.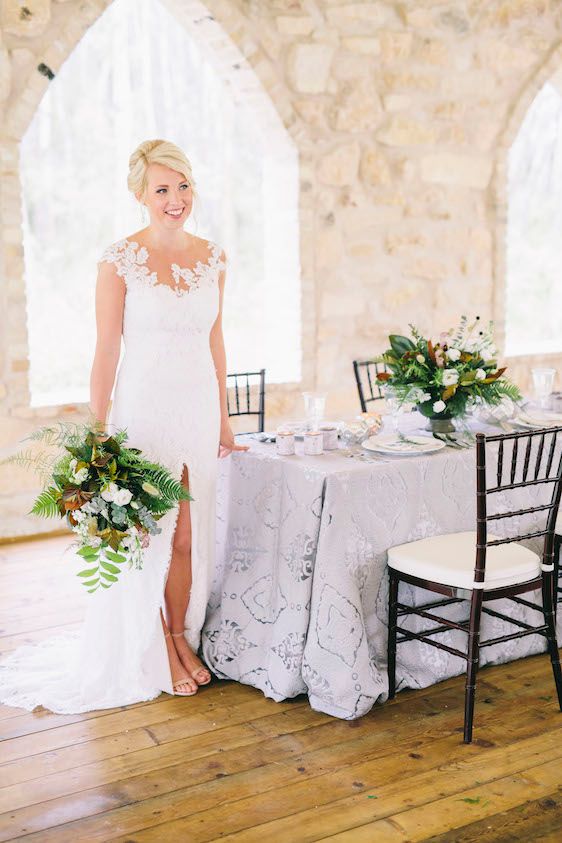 Dreamy doesn't even begin to describe it!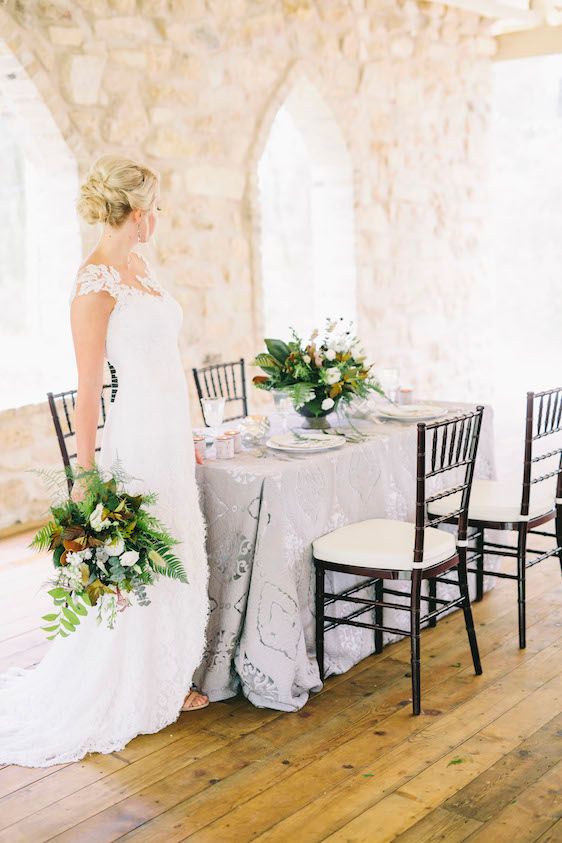 Stationery by Robin Egg Blue Design really tied this look together.
From the designer, "We had the most beautiful time bringing together this shoot with all these amazing vendors and couldn't have been more pleased to have hosted it in this stunning stone chapel."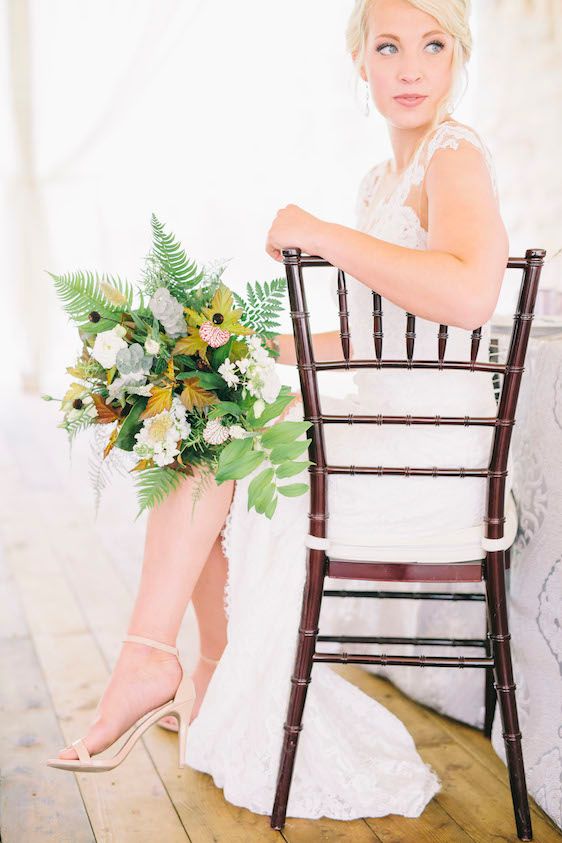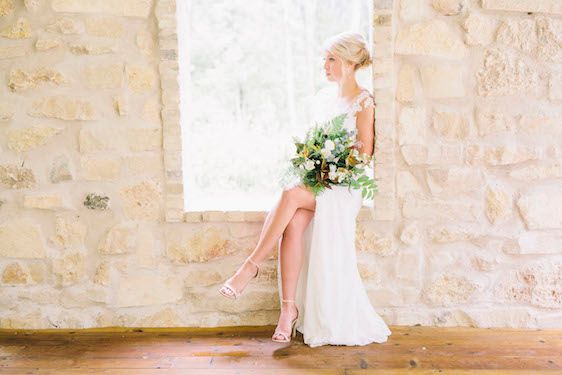 "Although it was a fiercely cold spring day we had a blast setting it up, finessing all the details, and seeing it all come together."
"We wanted to do something a little different with colours."
"We wanted to take some colours that a lot of our brides don't often consider putting together - grey, rusty orange, gold, silver, and various shades of green - including our favourite one, emerald green."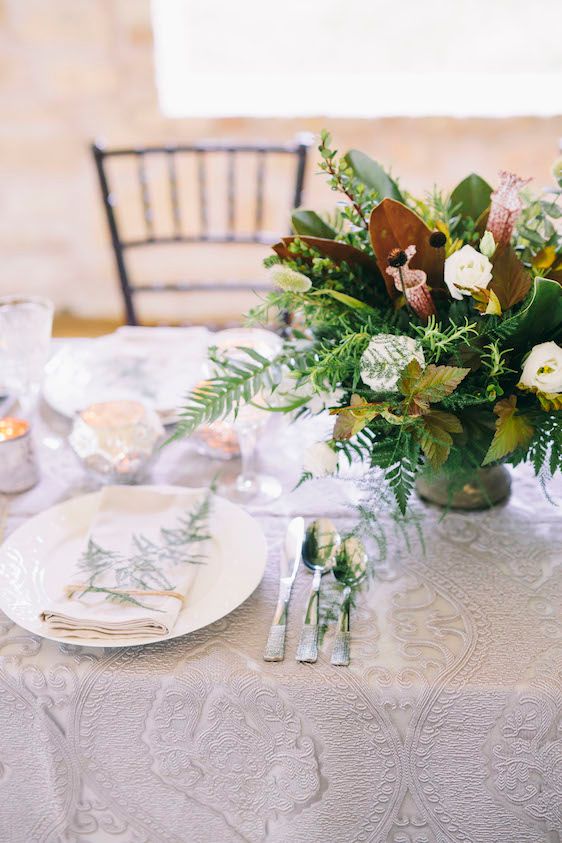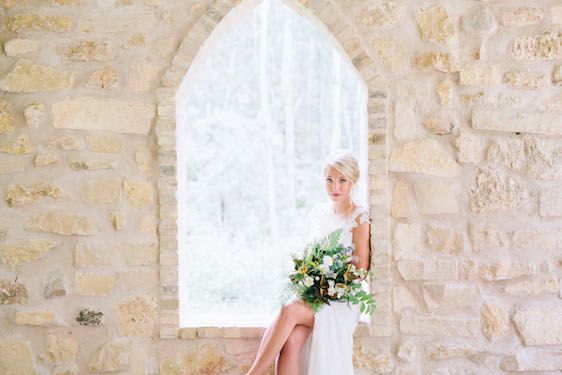 love, love, love!
...and what a stunning light-filled space this is.
Dreamy doesn't even begin to describe it, you guys!
Off to pin every. single. image! Care to join us?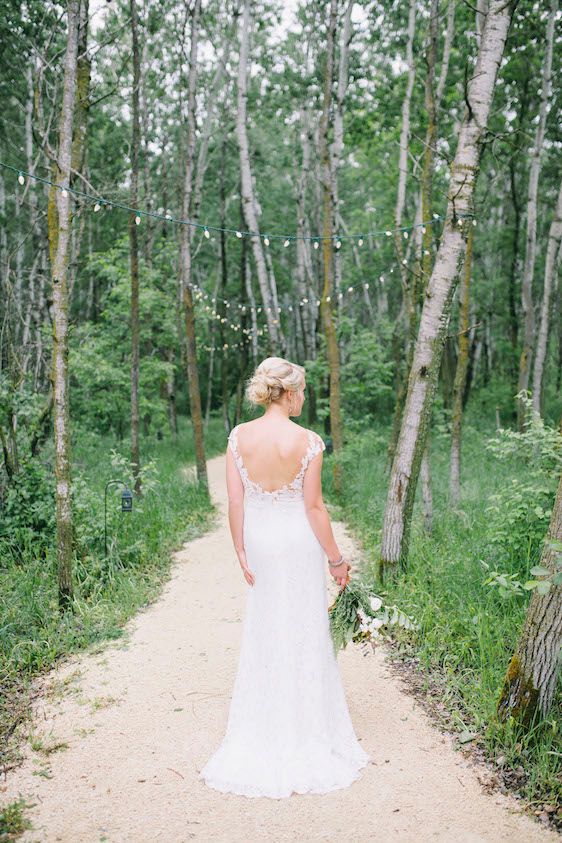 Love this shoot and want to see more? Don't miss this behind the scenes look at how all of it came together!
film by 111 Films
So much pretty in this shoot. And this team of talented wedding pros are to thank! Such an inspiration this all is.


Share This: