Brannan Events & Floral Design
brought the magic with this Harry Potter inspired wedding shoot with florals by
Enchantment Floral
! And these enchanting captures by
Molly Kate Photography
? Get ready to be mesmerized.
From the designer, "As a true Harry Potter fan I have been counting down the days until the 'Fantastic Beasts and Where to Find Them,' movie comes out."
"So about three weeks ago I had the idea to pay homage to the Wizarding World by doing a Slytherin inspired wedding shoot."
"We wanted something a little more edgy than your typical Hogwarts' throwdown."
"Our goal was to transport you to the glamorous wedding of Draco Malfoy and his bride, Astoria Greengrass."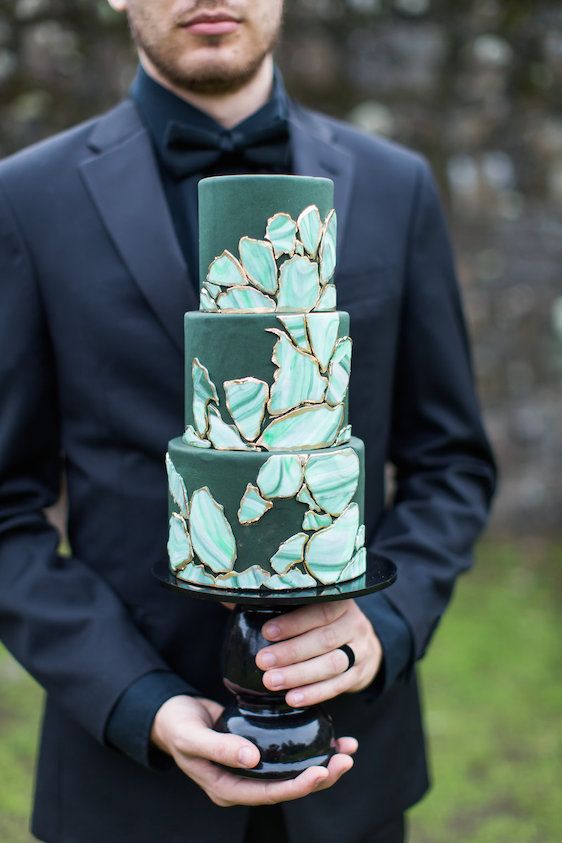 "Since they were both in Slytherin house it made sense for their wedding to be influenced by their house colors (black + green) and symbol (snake)."
"No detail went over-looked; we had snake print chargers, their Hogwarts trunks, a banner with the school motto, invitations delivered by owl, and the bride even adorned snake braids in hair."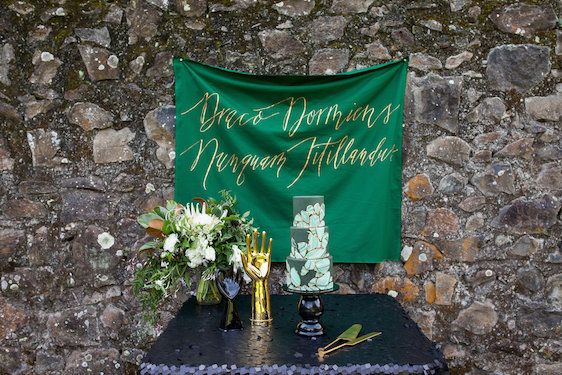 "We tried to make this a nostalgic shoot for Harry Potter fans and tried to create inspiring and relatable content for real couples!"
"The theme was a dream to work with as there is so much symbolism in the Harry Potter series."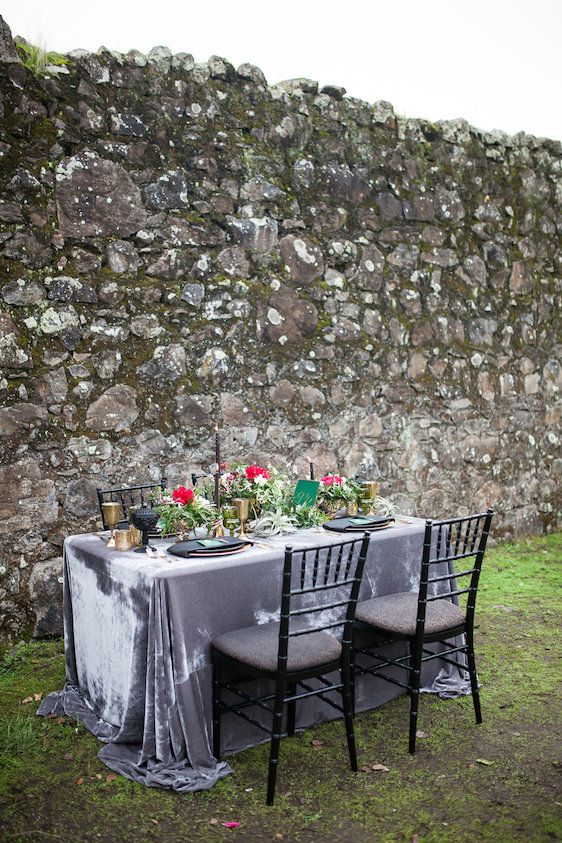 ...so many striking scenes and vignettes...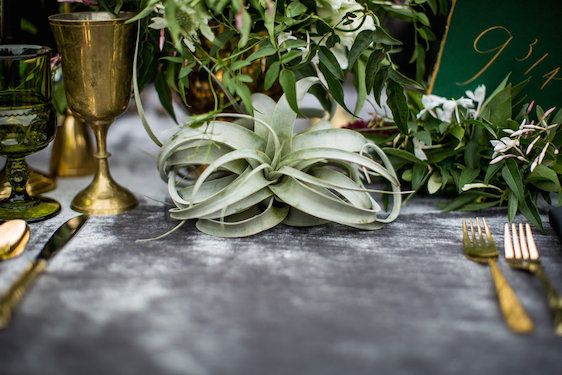 ...the Slytherin common room and dormitories are located in Slytherin Dungeon.
To enter the Dungeon, you must go through a concealed stone wall.
You must present the correct password (it changes every fortnight) to open the wall and reveal the entrance to the common room.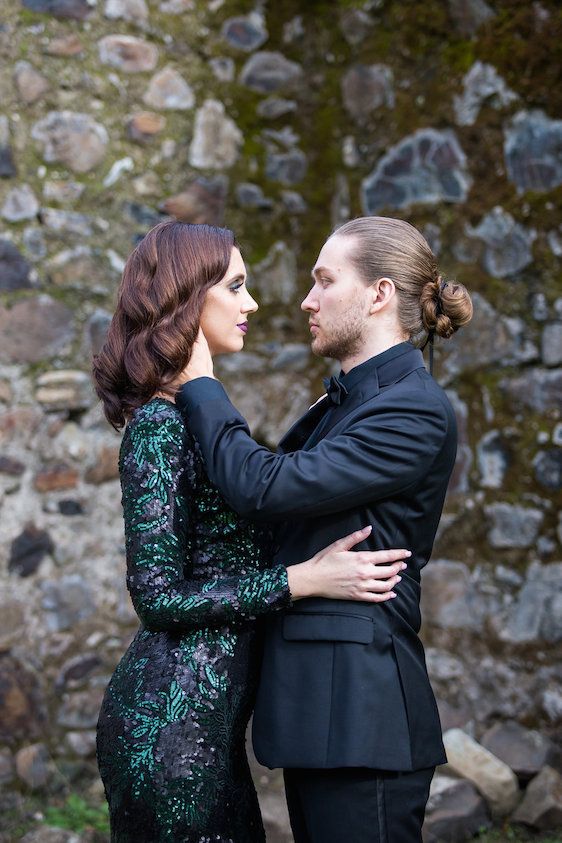 No outsider has entered the Slytherin common room for more than seven centuries...
That's right! Outsiders are
not
welcome.
So how does this translate into wedding inspiration, you ask?
Behold, it's the dark and moody inspiration you've been dreaming of.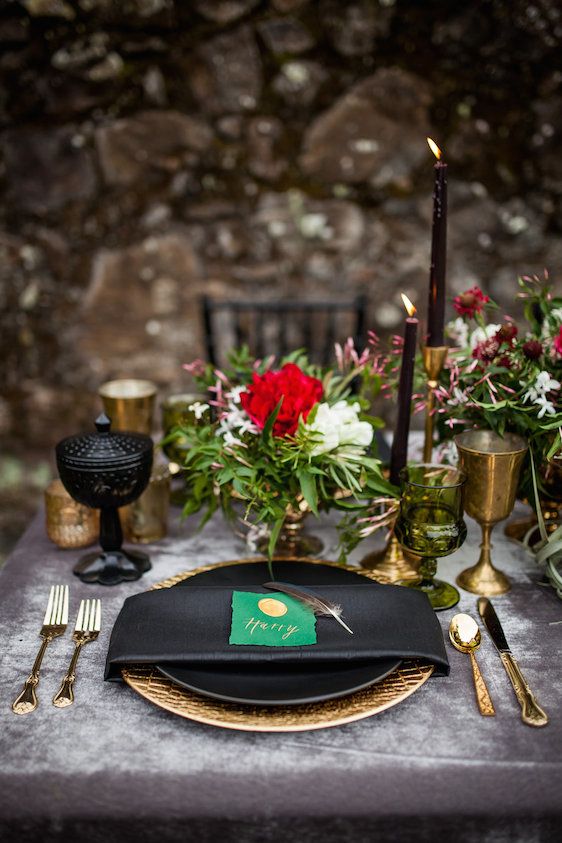 And what's not to love? From these regal place settings styled with a single feather to this snake skin inspired texture...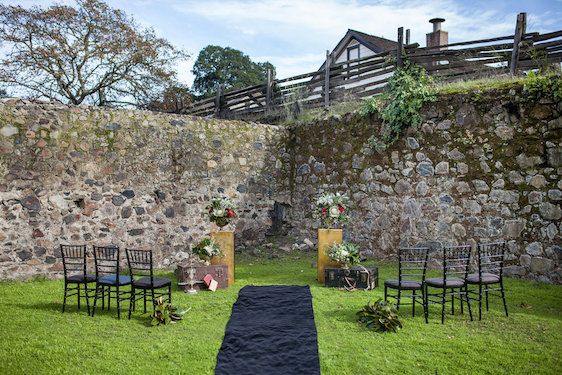 ...all the way to this gorgeous green gown... there's nothing we're not obsessed with here.
This king protea wedding bouquet is so lush and lovely...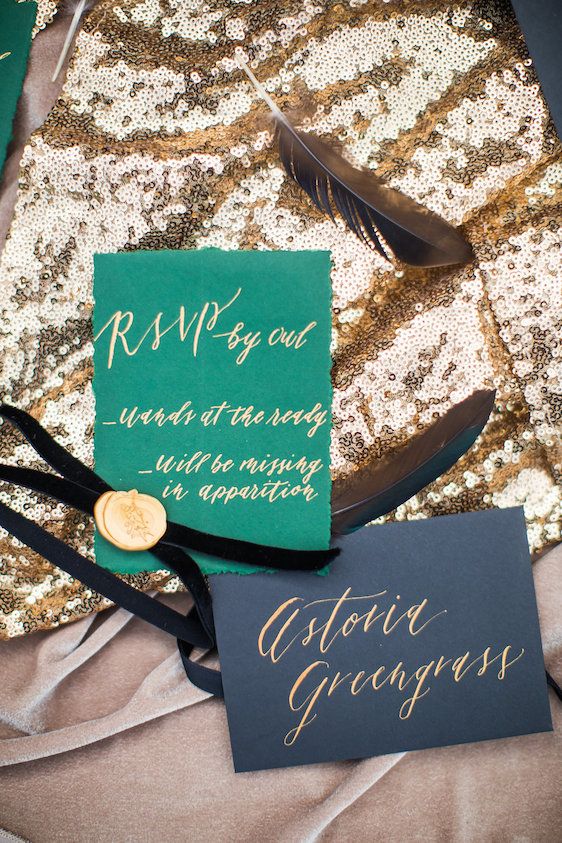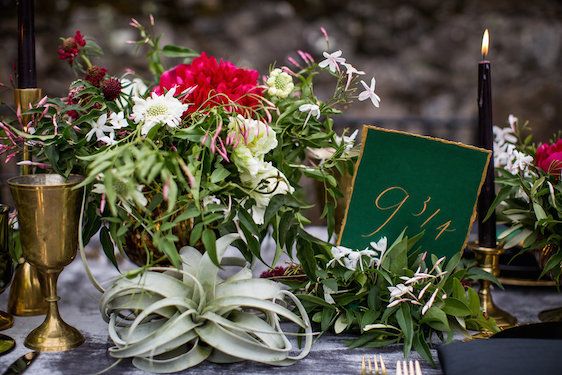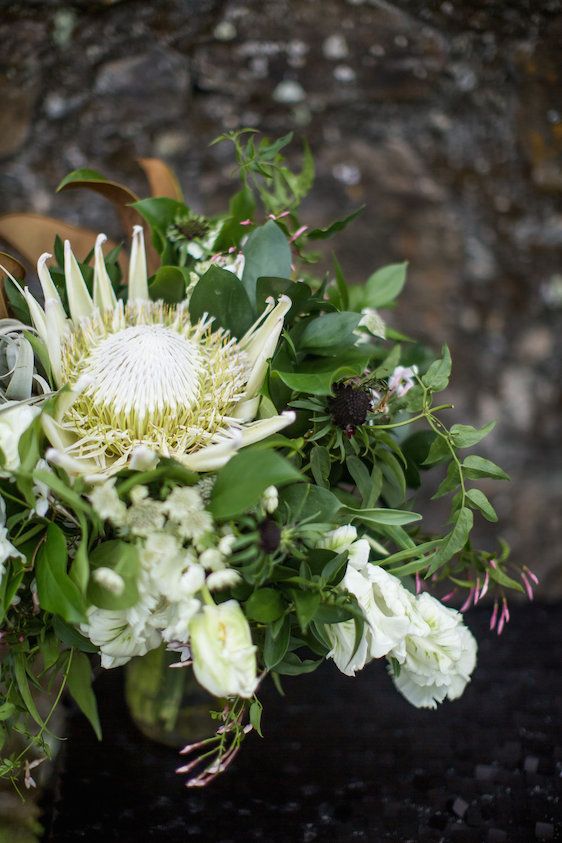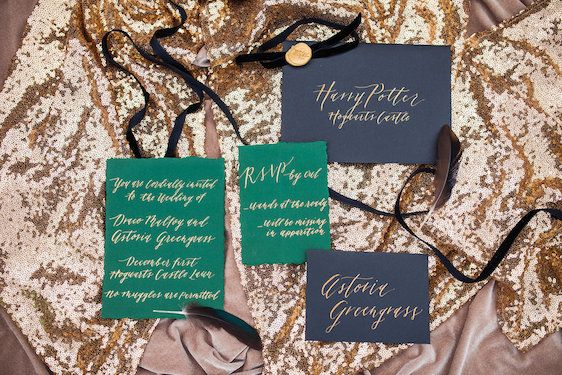 And this calligraphy and paper prettiest designed
Oxford Lettering Co.
?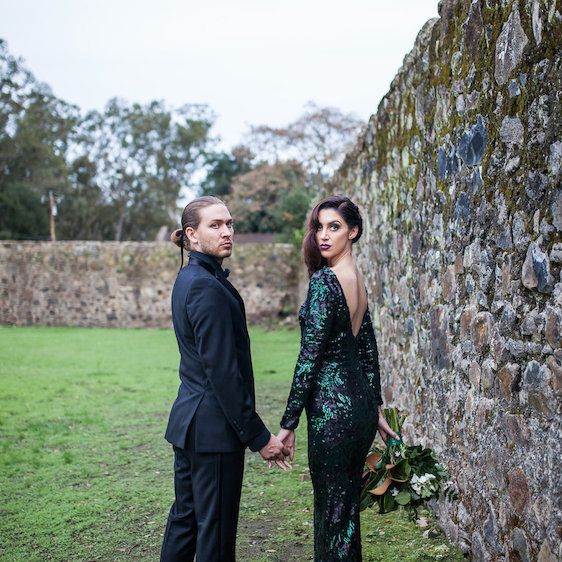 Wow! And how great is this texture on this stone wall?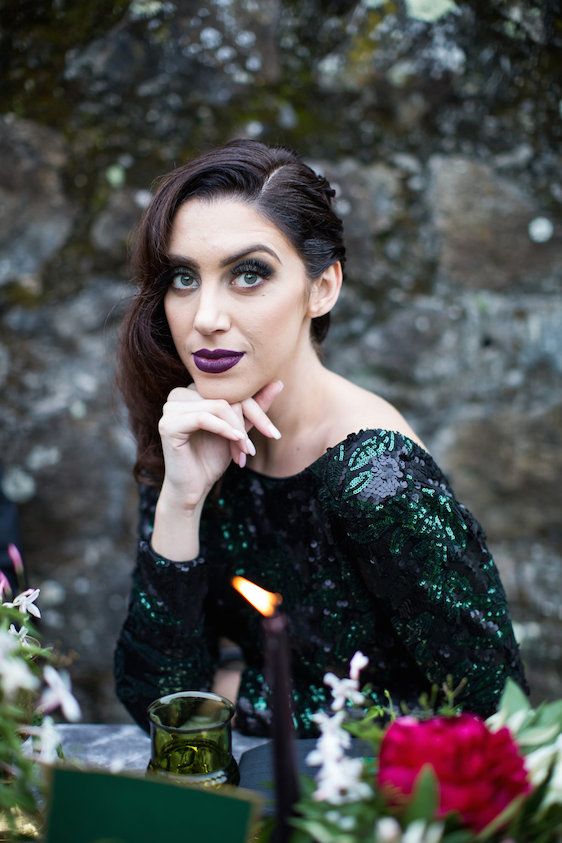 Hair styling by
Tay C Styles
and make-up by
Allie Nicole MUA
was moody and dramatic....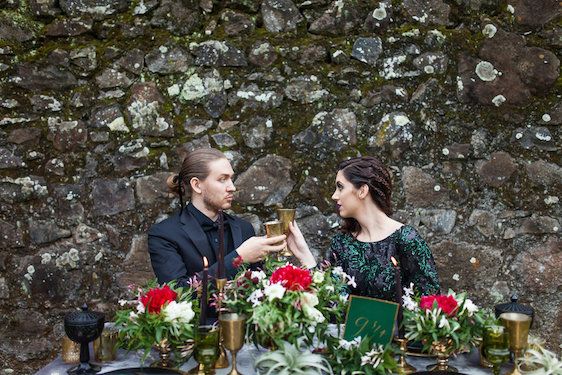 And a gorgeous emerald green cake designed by
Ma Petite Maison Cake Design
was a huge standout.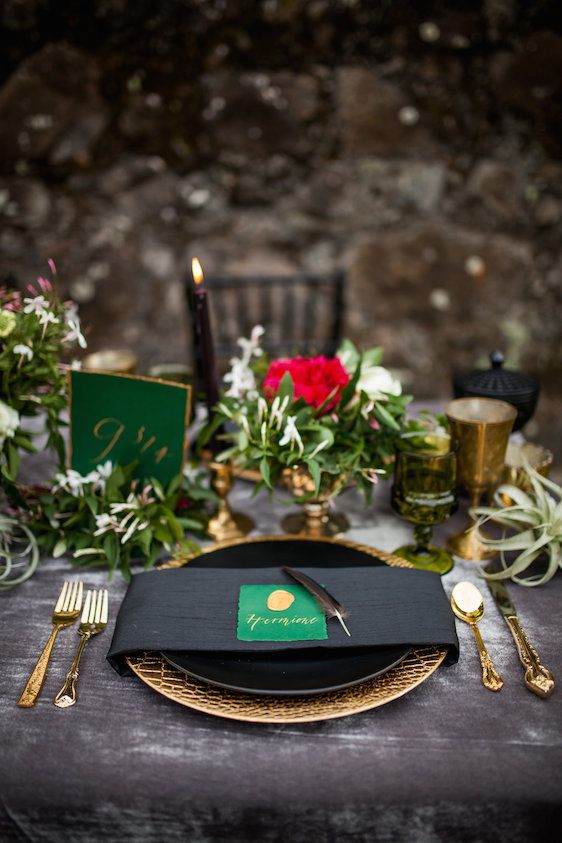 ...and how great is this color palette which mixes black, gold, emerald green and red?
...definitely a color palette that would work nicely for Winter...
...lush florals added so much beauty...
...and we're absolutely loving the gold goblets...
So stylish, so chic, so absolutely elegant...
And this agate inspired wedding cake detailing? Whoa.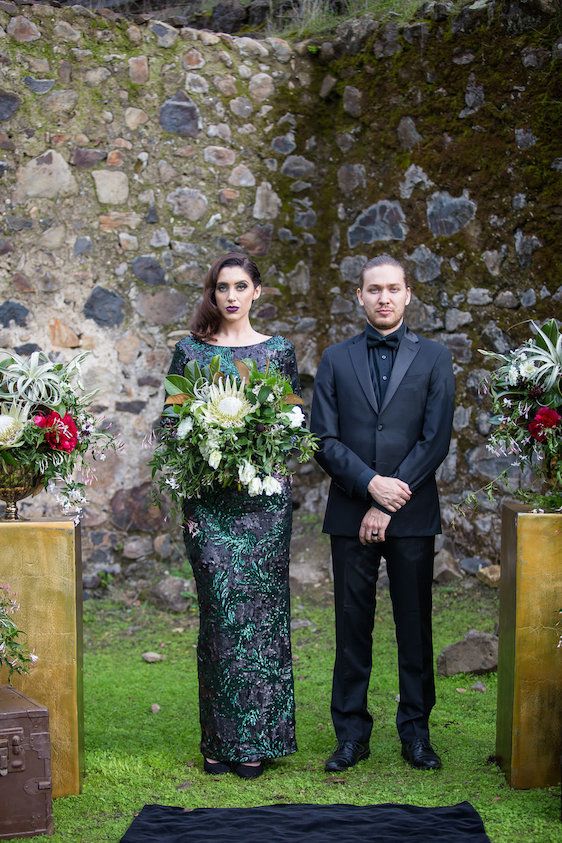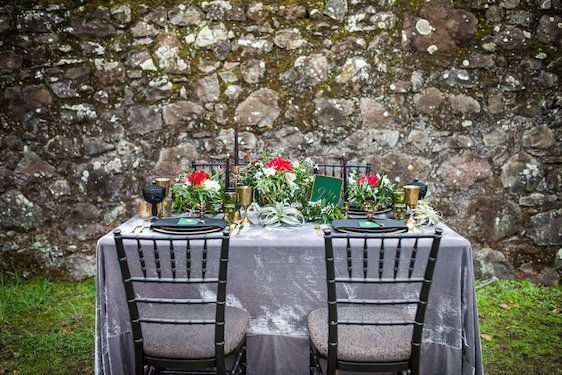 Our wizard-loving hearts might just skipped a beat....
.... so let's take a look at how the rest of the shoot unfolded shall we?
So many exquisite details to love.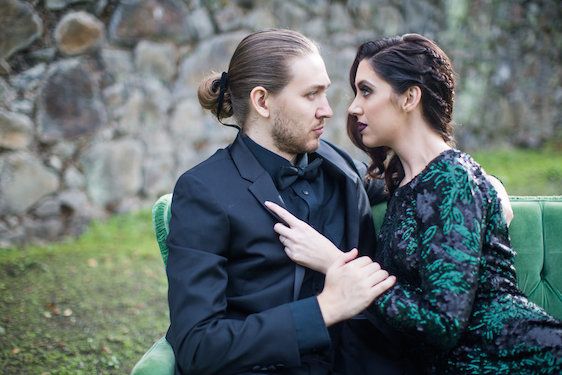 ....and this! Ahhhh, we're smitten.
Black taper candles added so much ambiance and beauty to this dark and moody tabletop...
...and how intimate is this table set for four?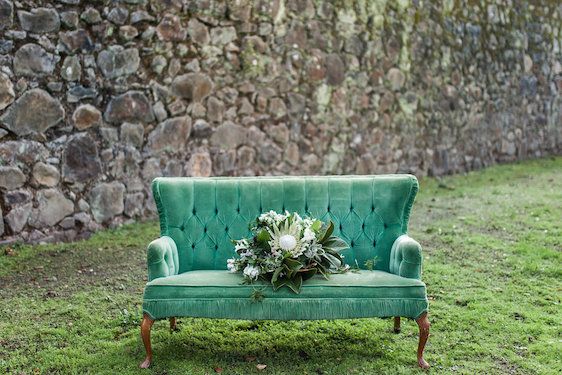 ....and how great is this emerald green sette from
Botanica Events
?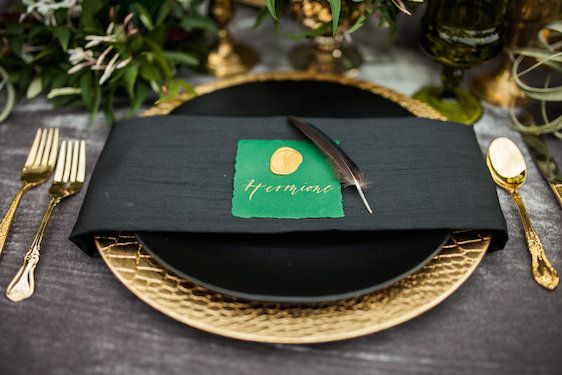 Swoon-worthy doesn't even begin to describe it all...
... we're loving the banner that was draped above the cake table...
... and how wonderful is this black square sequin tablecloth from
Candy Crush Events
?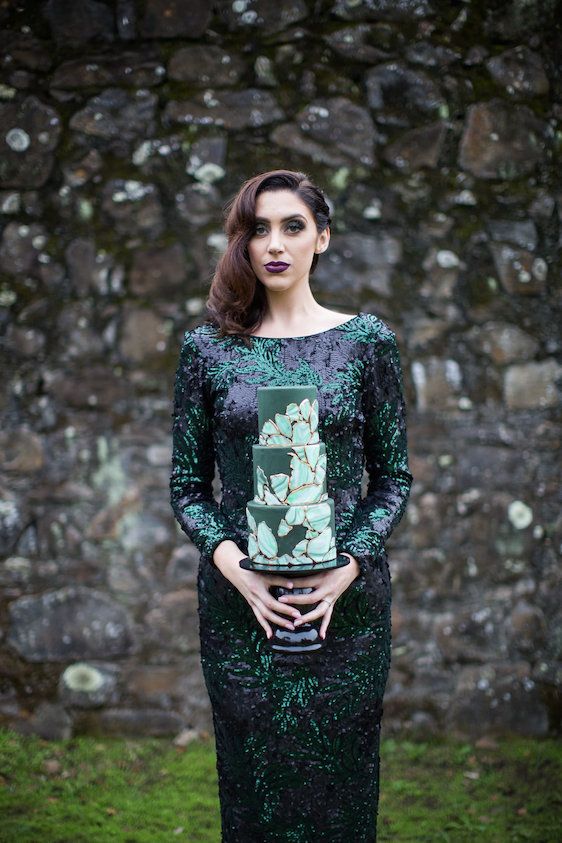 ...this green gown is designed by
Slate & Willow
and can be found at
Rent the Runway
...
And a gorgeous emerald cape was the perfect accessory for this wizard-inspired soiree.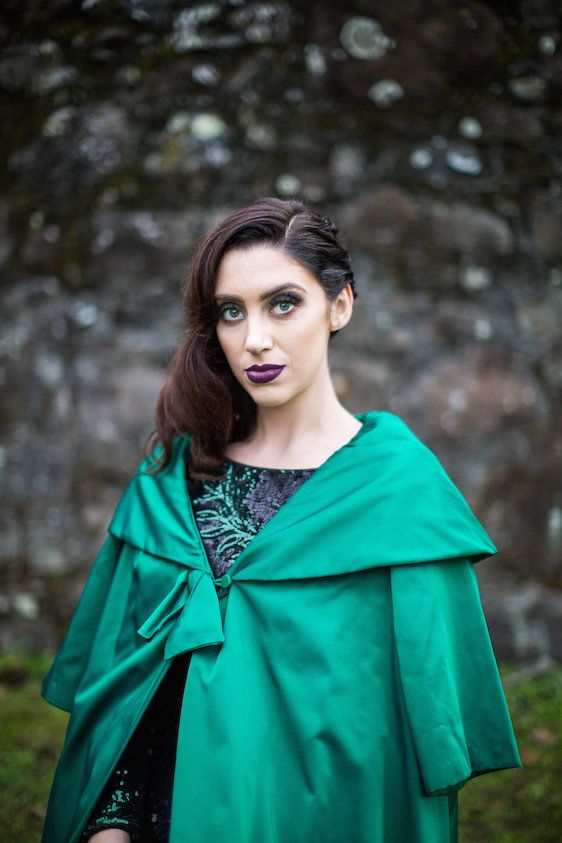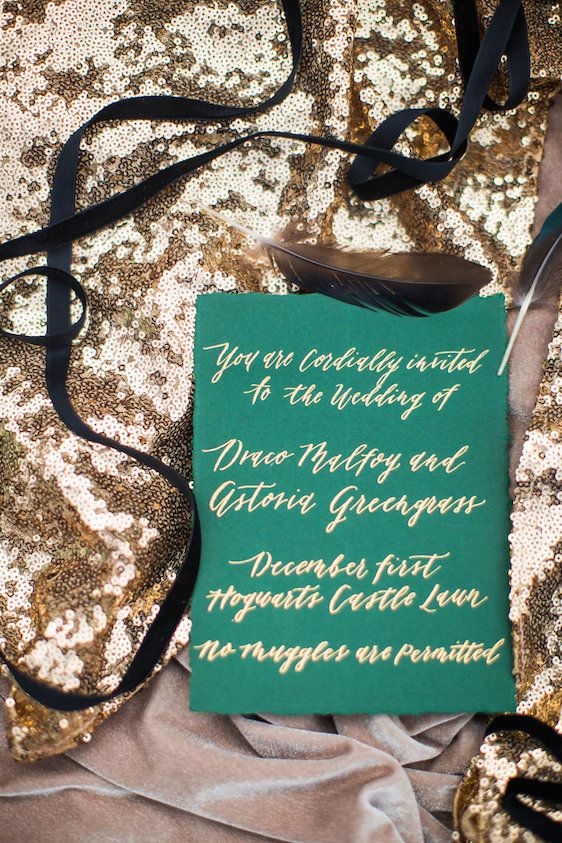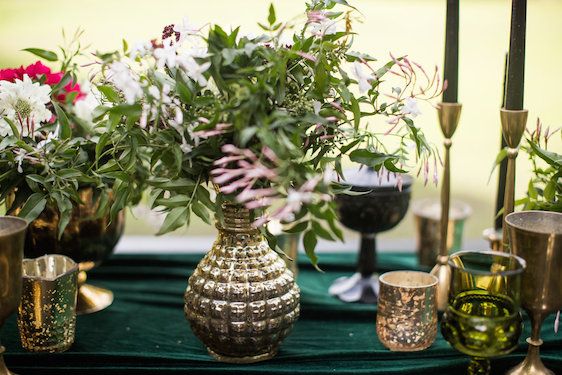 ....and these detail shots? Swoon.
Jack London Historic State Park and the Winery Ruins in Glen Ellen, California proved to be the perfect spots to bring this vision to life...
... because how great are these textured stone walls?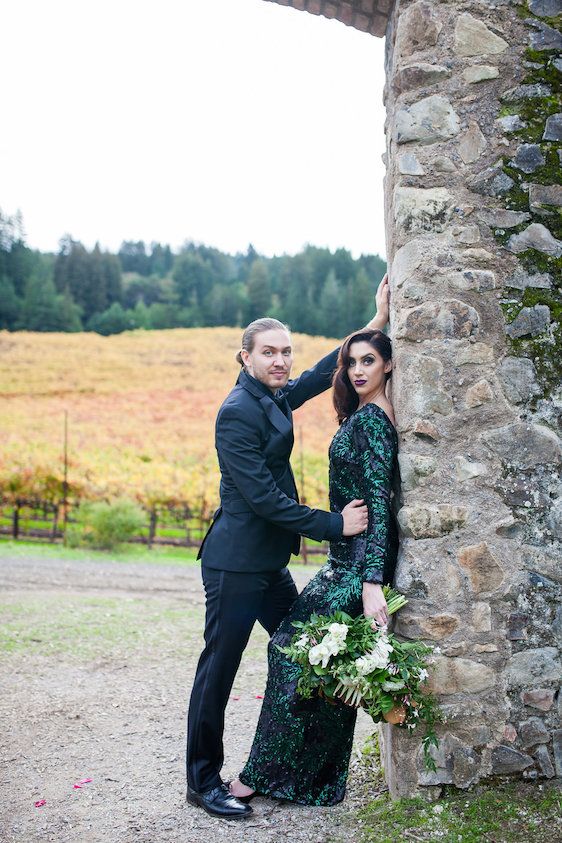 ...and the vineyards in the background? love, love, love!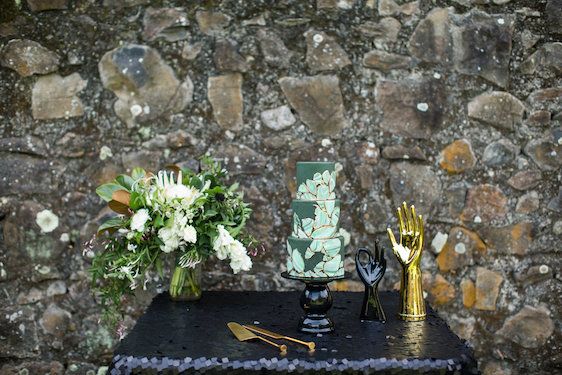 .... do you think there's Butterbeer in that cup?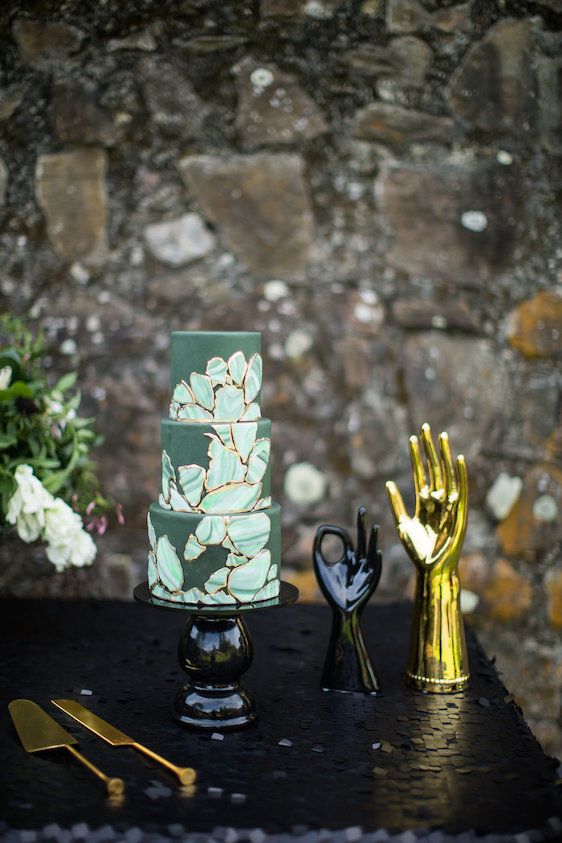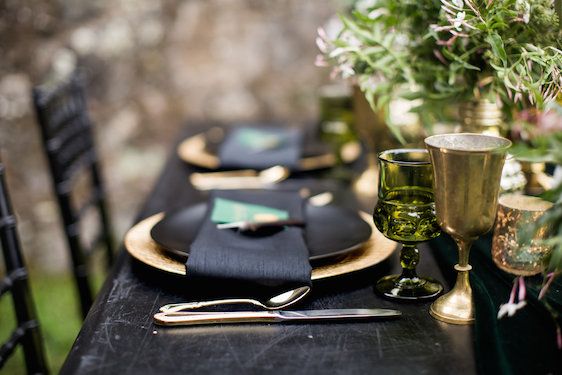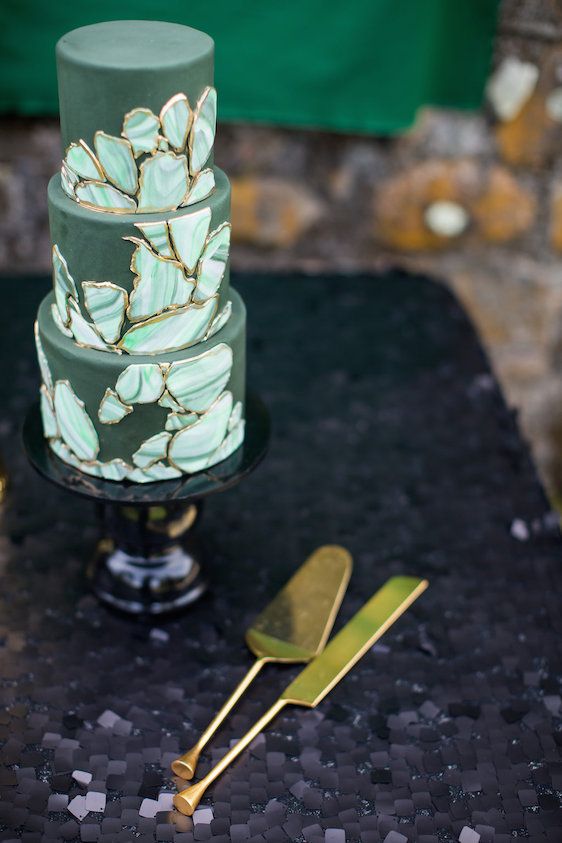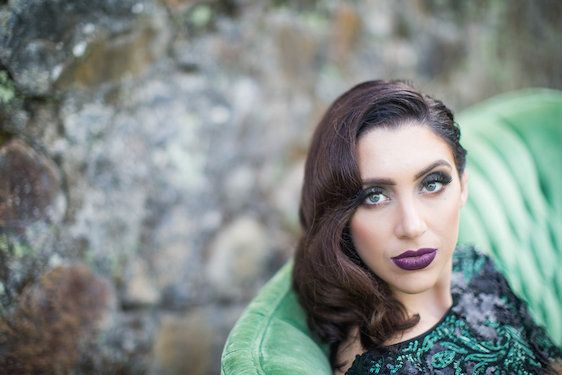 ....as the sun began to set on this dreamy day... there was a vibe in the air like none other...
...it truly felt like a walk through the pages of a Harry Potter novel...
Love the looks of this dark and moody shoot and want to see more? Don't miss this video captured beautifully by
Imaginem Productions
! Seriously, you're going to want to see this shoot in action!
Huge hugs and high fives to this talented team of wizard-loving wedding pros. Because we don't know about you, but we're feeling absolutely inspired! So dramatic! So sophisticated! So full of the unexpected.
Photography: Molly Kate Photography // Planning + Design: Brannan Events & Floral Design // Floral Design: Enchantment Floral // Calligraphy + Paper Goods: Oxford Lettering Co. // Bride's Attire: Slate & Willow via Rent the Runway + a Vintage Saks Fifth Avenue (Emerald Green Coat) // Hair Stylist: Tay C Styles // Make-Up Artist: Allie Nicole MUA // Models: Christine Gatterman + Dylan Carlson // Videography: // Rentals: Botanica Events & Pleasanton Party Rentals // Linens: Candy Crush Events // Bakery: Ma Petite Maison Cake Design // Venue:
Jack London Historic State Park
; Winery Ruins Glen Ellen, California
Share This: