Double, double, toil and trouble! Fire burn and cauldron bubble! Looking to add some spooky flair to your bar carts this Halloween? Well, get excited! Because Laura Hooper Calligraphy is making doing so a snap! It's a look that's chic and spine-tingling, and perfectly elegant too! And we're just loving all of the calligraphy accents!
From these gold foiled "Eat, Drink and Be Scary," napkins all the way to these adorable "BOO," coasters — one thing is for certain! Your Halloween party is sure to be shreik-worthy with the help of inspiration like this from Laura Hooper Calligraphy and Anne Kim!
Whip up some cocktails on Halloween night! And name them appropriately in order to ensue fright.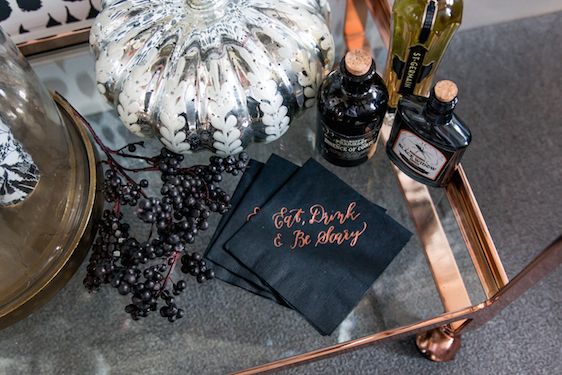 Here's some cocktail names we're loving for the season...
Care for a Black Widow? A Bloody Martini? Pick your poison, m'dears!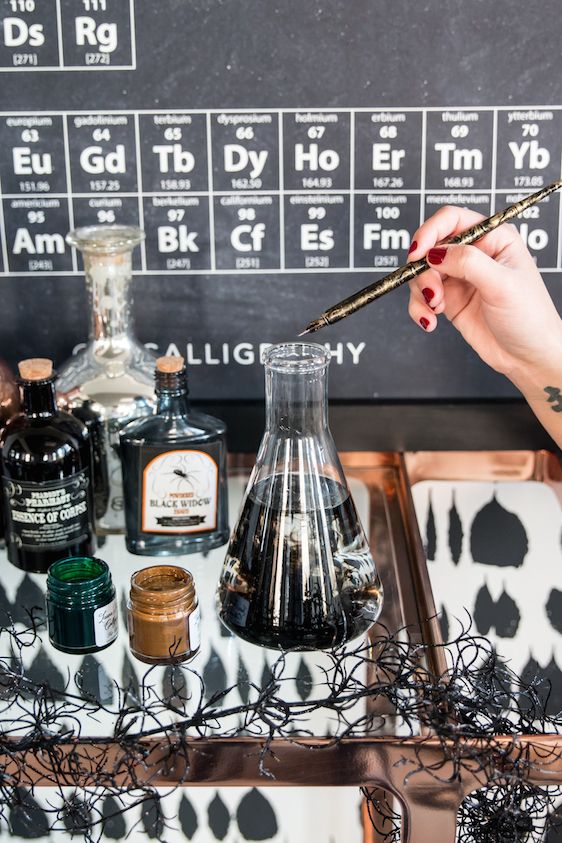 So many great bar cart must-haves! And we're just loving these copper accents!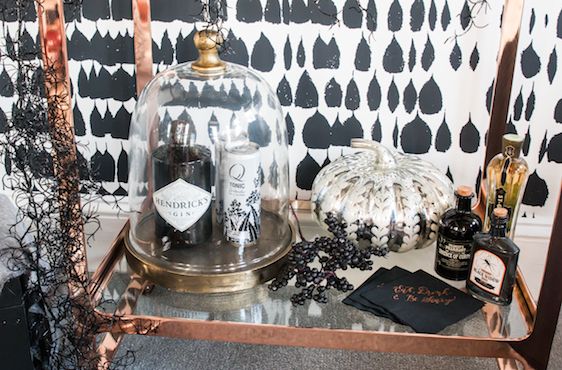 Seriously these gold foiled "Eat, Drink and Be Scary," napkins are the cutest!
I'll take three sets, please!
And this periodic table backdrop? love, love, love!
So fun and such an unexpected touch!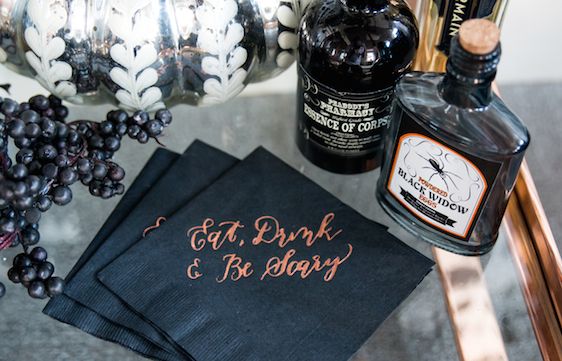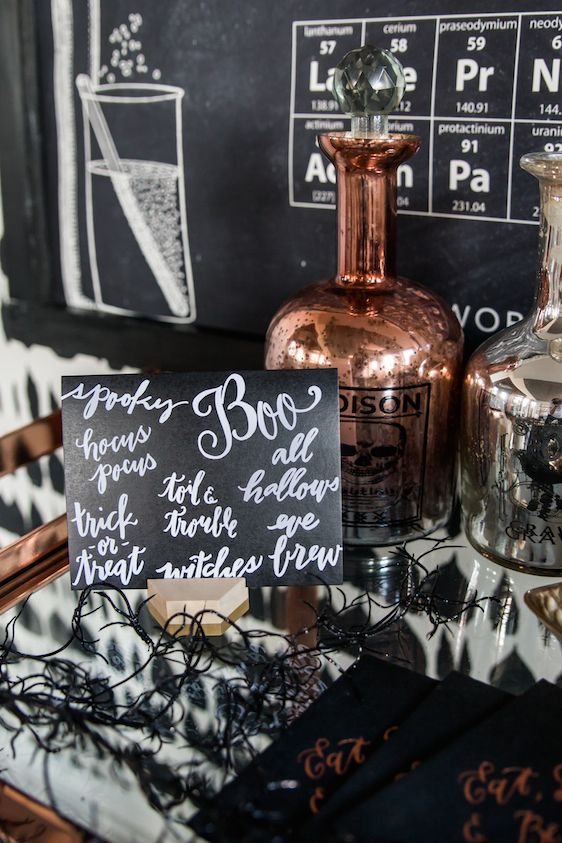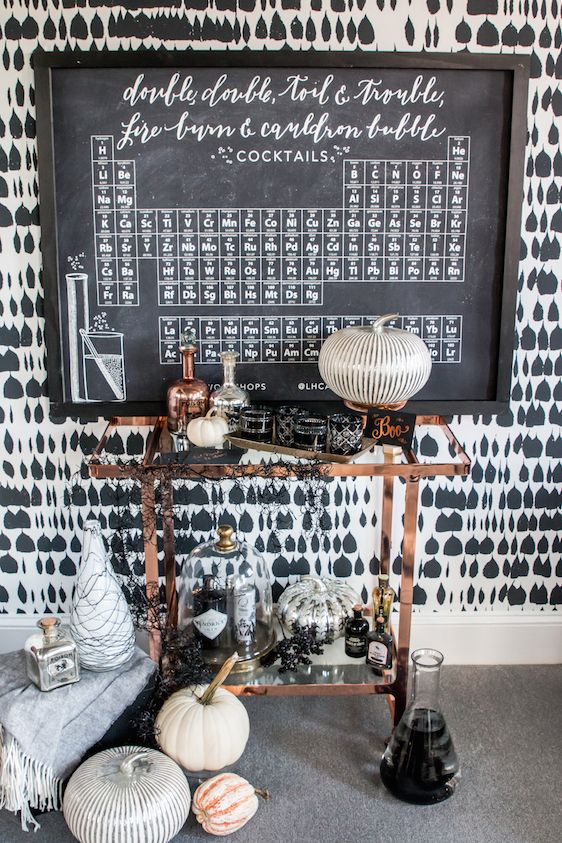 So totally pin-worthy if you ask me!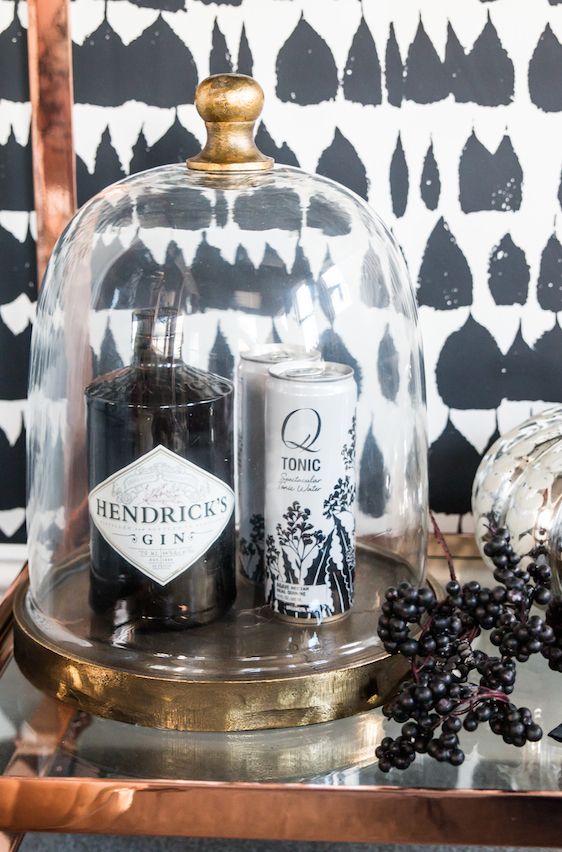 And we're just loving the use of the scientific flask for the ink water.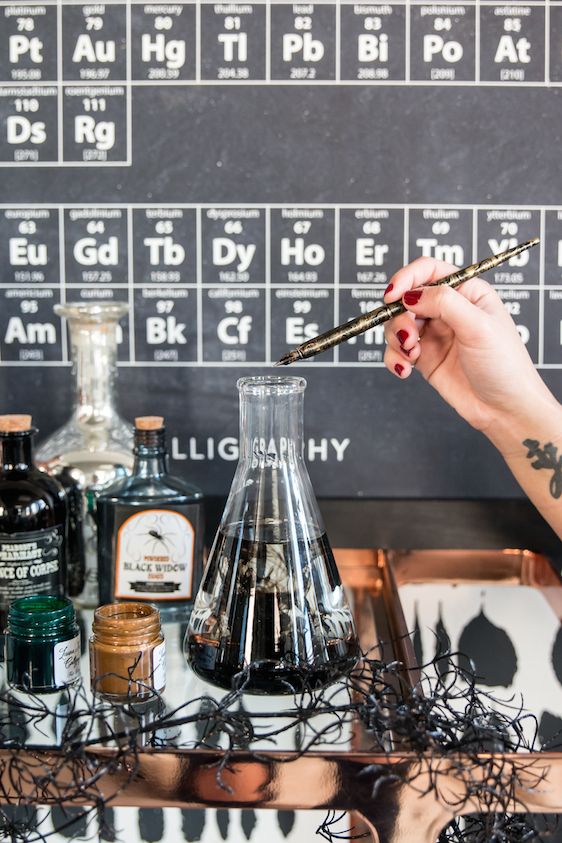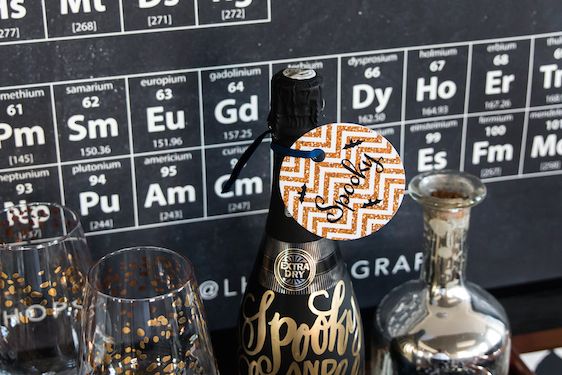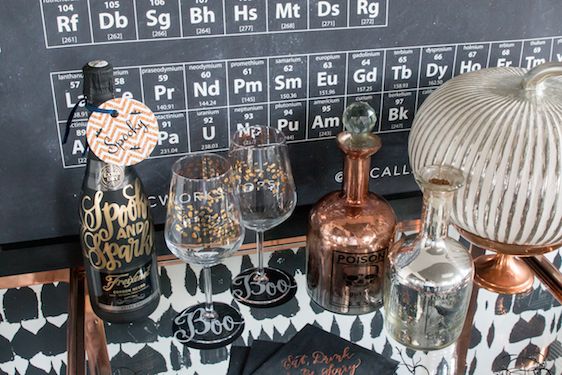 Very mad scientist-esque!
And these gorgeous captures by Anne Kim? Wow!
Halloween never looked so chic! Wouldn't you agree? We're loving the spiders, the mercury glass vases, the pumpkins!
And how 'Halloween-perfect' are these wine tags?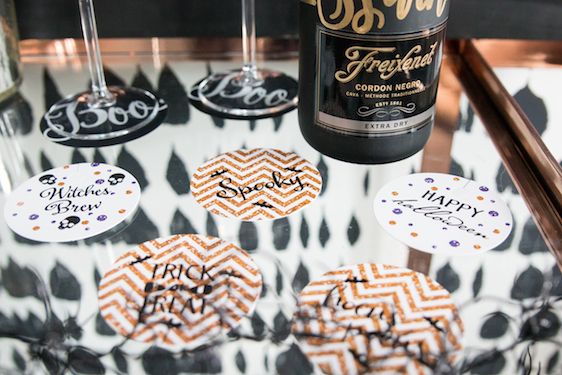 So what are you waiting for? We're halfway through October! It's time to get those bar carts of yours ready for the season!
Photography:
Anne Kim
// Bar Cart Styling:
Laura Hooper Calligraphy
&
Anne Kim
// Paper & Party Goods by
Laura Hooper Calligraphy


Share This: