Callen and Bryan's wedding day was so absolutely breathtaking, elegant, and pretty. Want to know the best part? That would be the fact that I get to share a gorgeous glimpse with you guys today!
With the loveliest, light-filled captures by Kathryn Rummel of
Kreate Photography
and floral design by
Bella Vita Event Productions
, make no mistake about it, m'dears, this wedding is truly a dream come true!
Although the majority of their wedding planning was done from afar, you would truly never know it by the looks of how lovely everything turned out.
From the photographer, "I was actually born and raised in Sonoma County, which worked out nicely seeing that the couple was set on working with someone who was familiar with the area."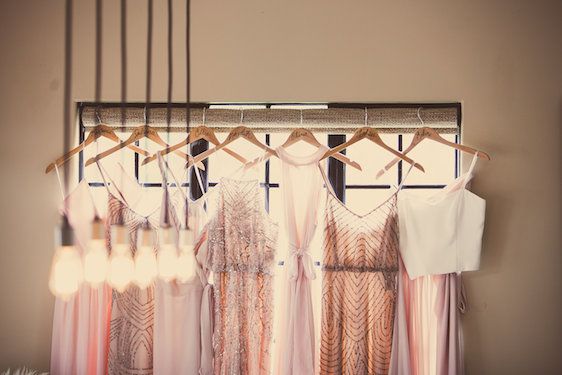 "They were incredibly open to using my preferred vendor list which made the day fun, comfortable and smooth for me, as well. I've always had an affinity for Sonoma County…it is home and it is continuously inspiring."
"The neutral dresses, soft colors, and florals were exquisitely unique and coordinated perfectly with the cool, natural, vineyards that surrounded us."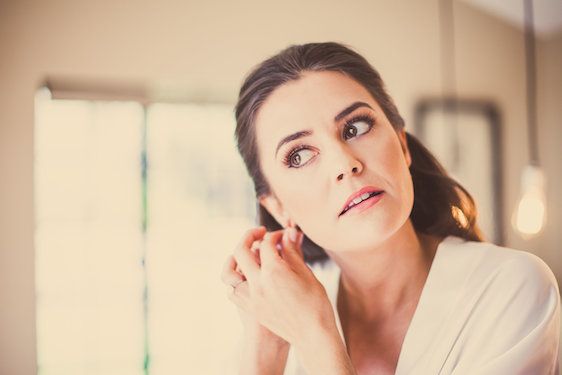 Callen chose blush, cream, and burgundy tones, and had sprigs of wheat in her bouquets to remind her of where she grew up (Kansas, which is the wheat state).
Getting ready was a time of great excitement and a time to reflect. It was also a time to remember all that they had been through together...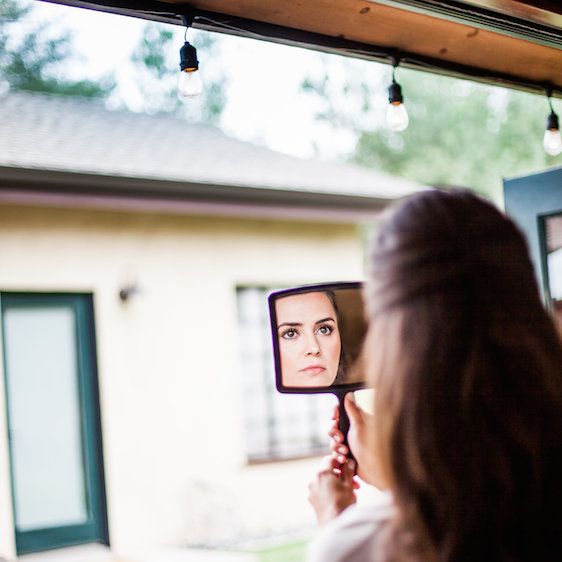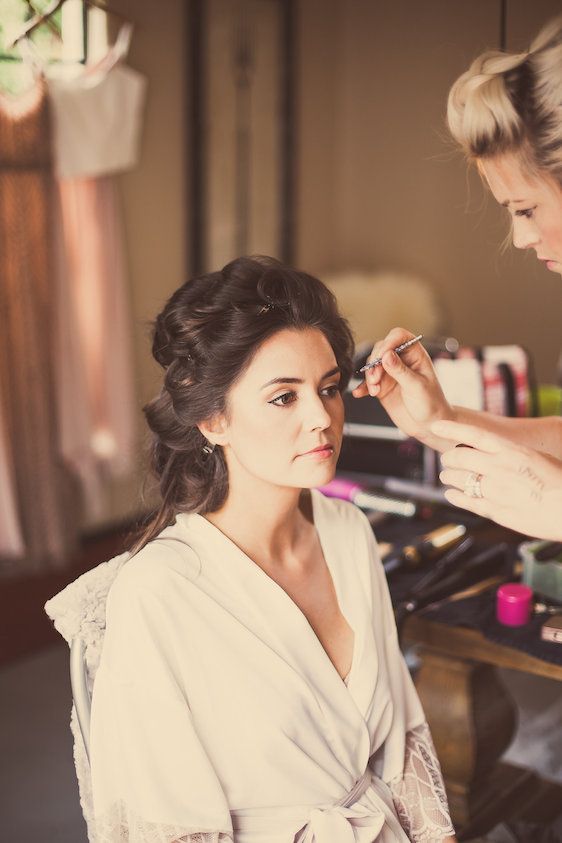 Callen's background in events was a huge plus, as details and aesthetic were a huge focus. And how beautiful was her hair and makeup? Gah, so super pretty if you ask me!
The sweeping views at

Gloria Ferrer Caves & Vineyards

(famous for their champagne) provided a gorgeous backdrop.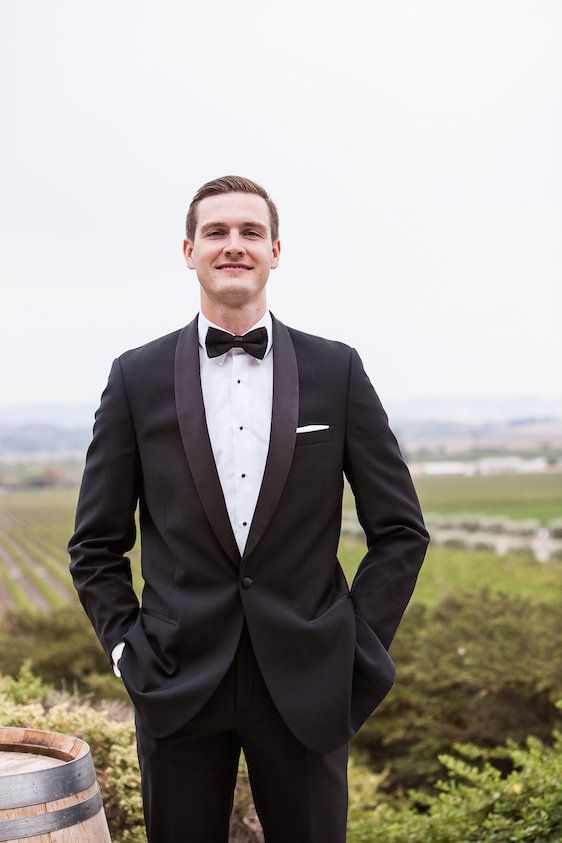 "The décor and details were creative, unique, and artistic….and the couple themselves were a dream to work with."
"When I was photographing details Callen said "Would you like some 'yes way rosé'?"
"I politely declined (although it sounded delicious) and continued capturing the moments and interactions that were happening everywhere. I was creatively energized throughout the day. The location was extraordinary. The color palette was superb."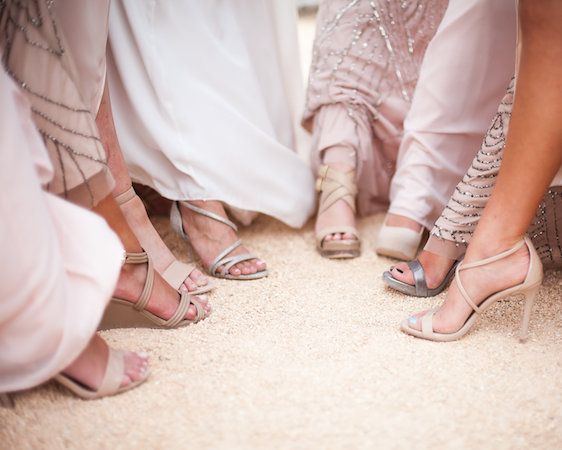 And this gorgeous group of ladies? Wow! Truly a bunch of beauties. And that view! Beautiful doesn't even begin to describe it!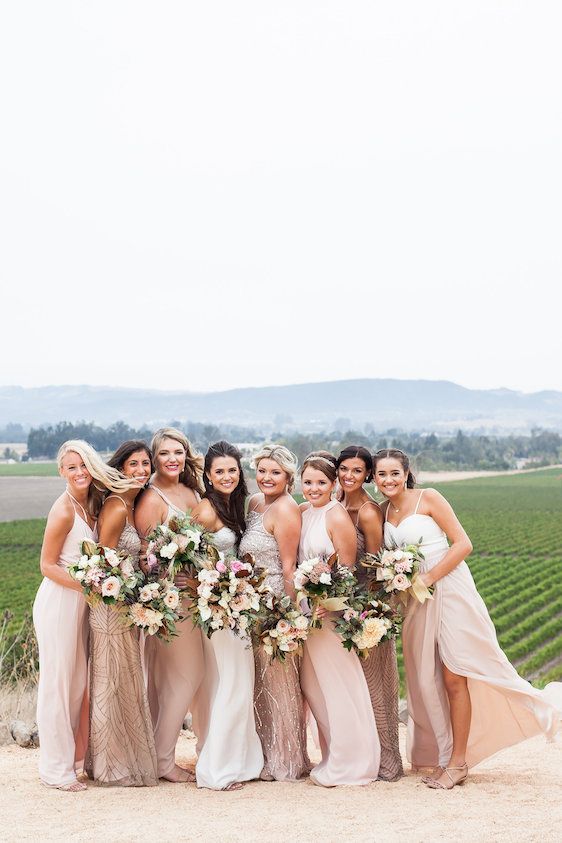 So many smiles. And how stunning are these mismatched

bridesmaid dresses

? Many of them were designed by Adrianna Papell!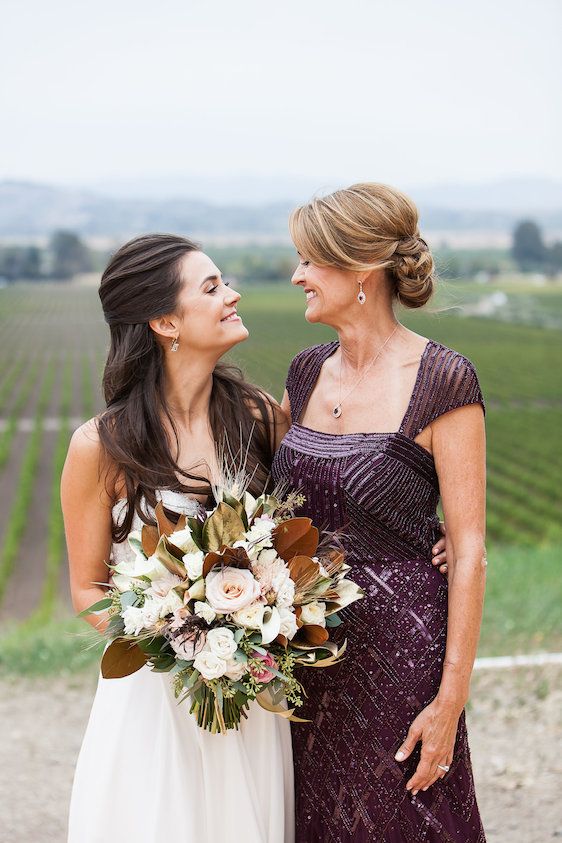 The mother of the bride also wore

Adrianna Papell

in this luxe shade of plum.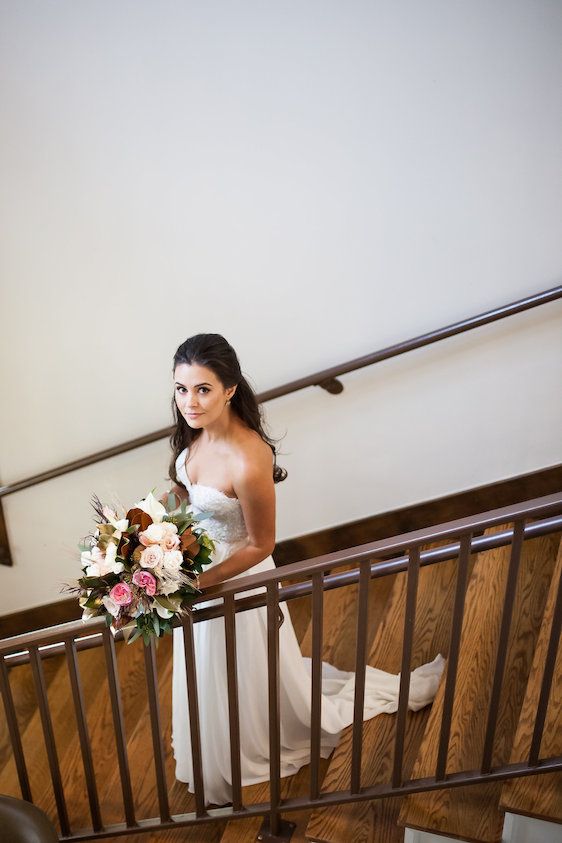 Before they knew it, the ceremony was about to start...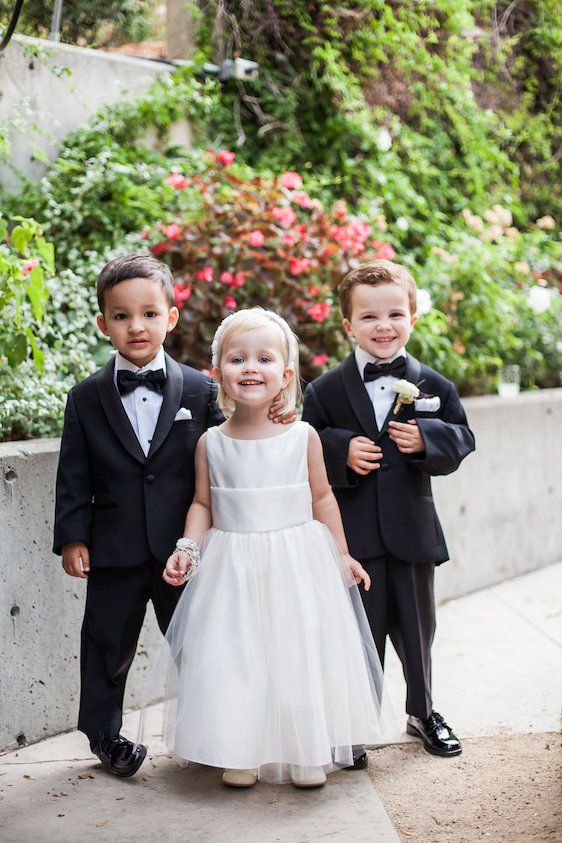 And these three? Oh my goodness! Cuteness overload right here, my friends!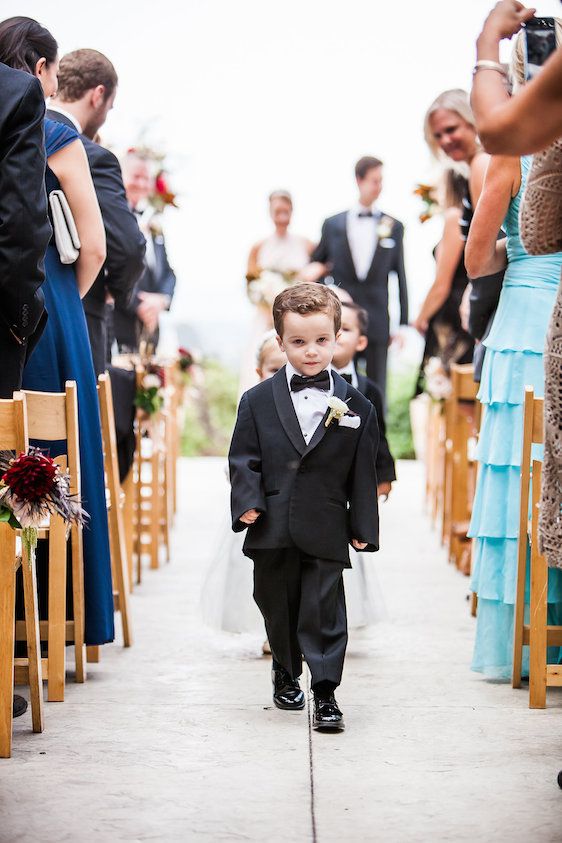 The time had come to walk down the aisle to her husband-to-be! The glow on Callen's face said it all!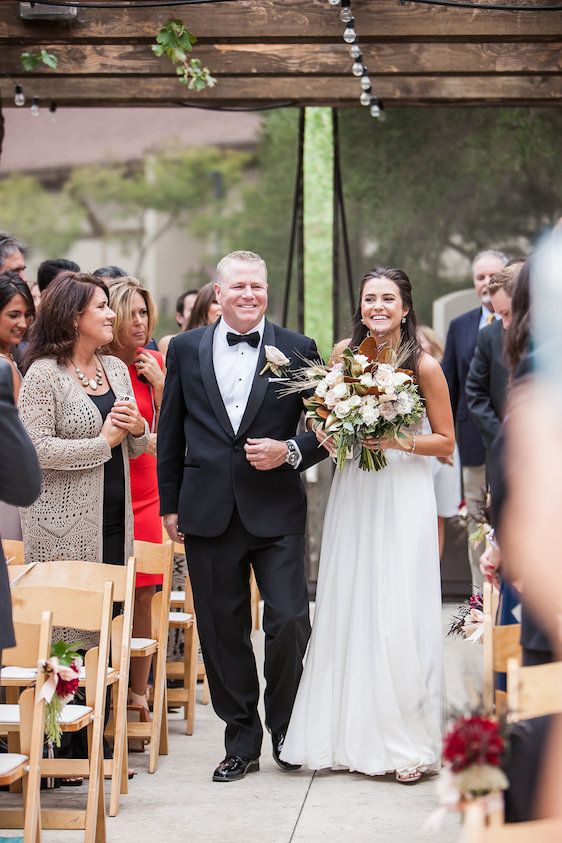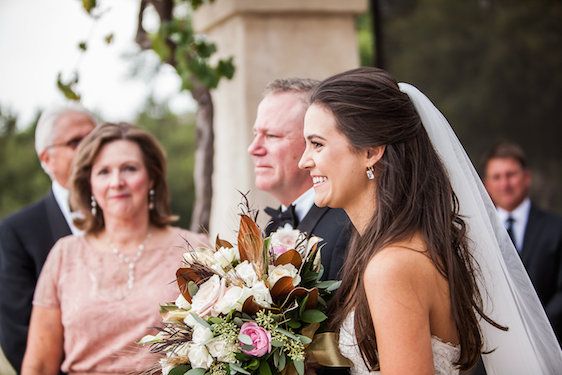 Such a proud moment for both families...But it's the love that could be felt on this day that really mattered most.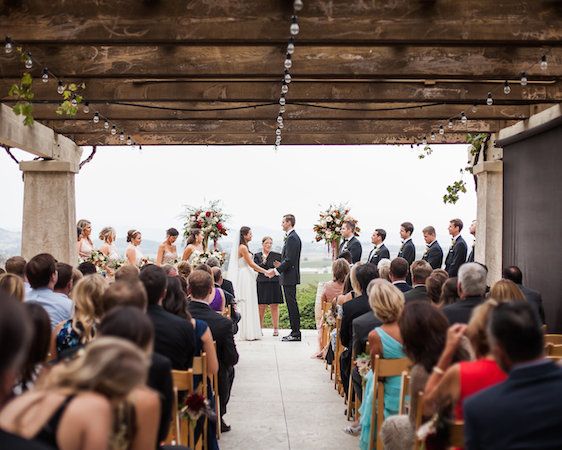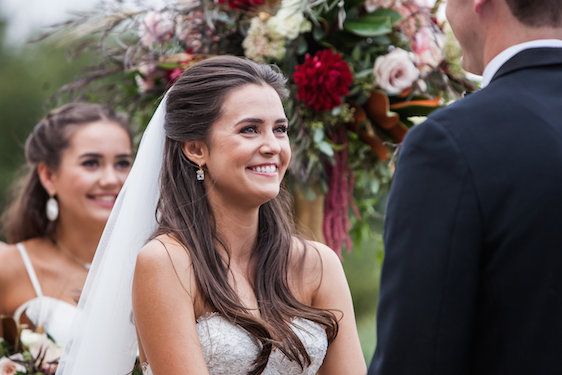 Her wedding gown, a stunning cinderella-style gown by Sarah Seven's "Elizabeth" collection really was both dreamy and timeless.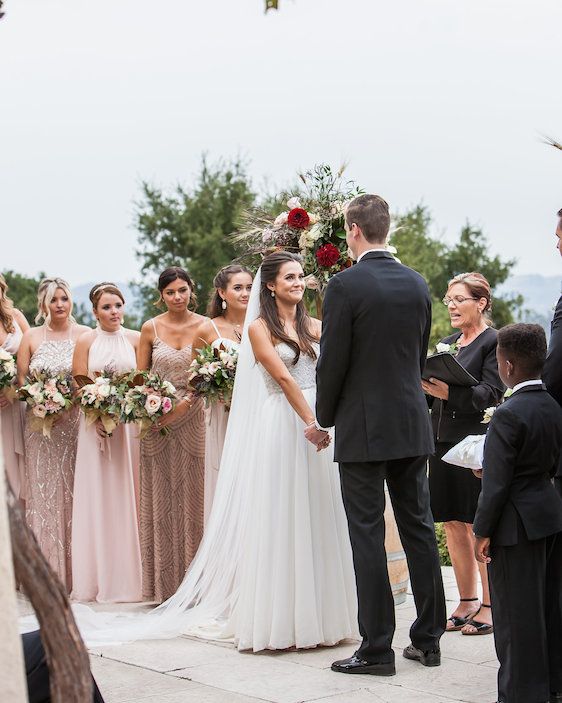 And how dapper did our groom look in this class tux? The countdown was over! They were pronounced husband and wife!
More from the photographer, "I loved working with this couple because they were, " fun-loving, comfortable, and laughing constantly."
"Having met in college, you could feel the history and years of their love unfolding during our photo sessions. It was a dream day for me (as a photographer) and I know it was the day that they dreamed of, as well."
A stroll around the property's grounds proved to be nothing short of swoon-worthy. And how adorable are these shots of them being silly?!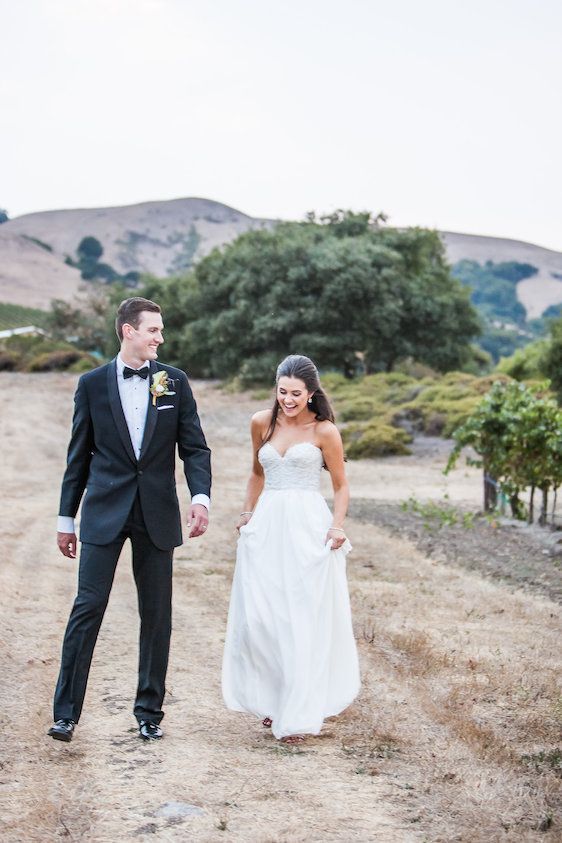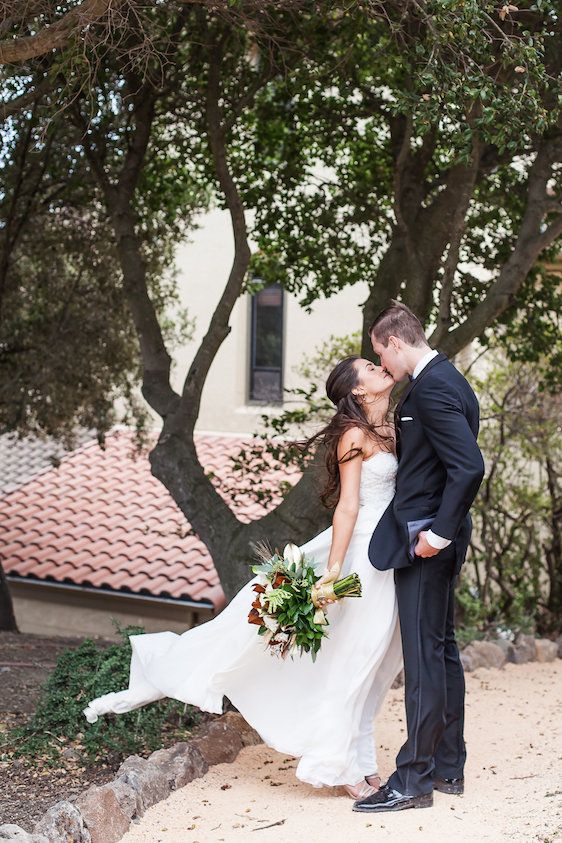 These colors would work beautifully for Summer or Fall as I just love the addition of the gilded leaves, and these rich, romantic hues.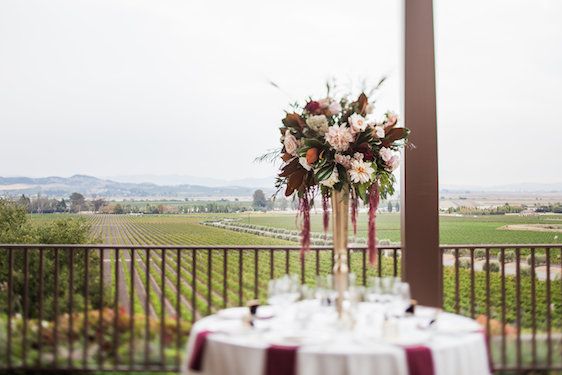 So lush and full of texture and again, this view is insanely pretty. Am I right? Off to pin this, stat.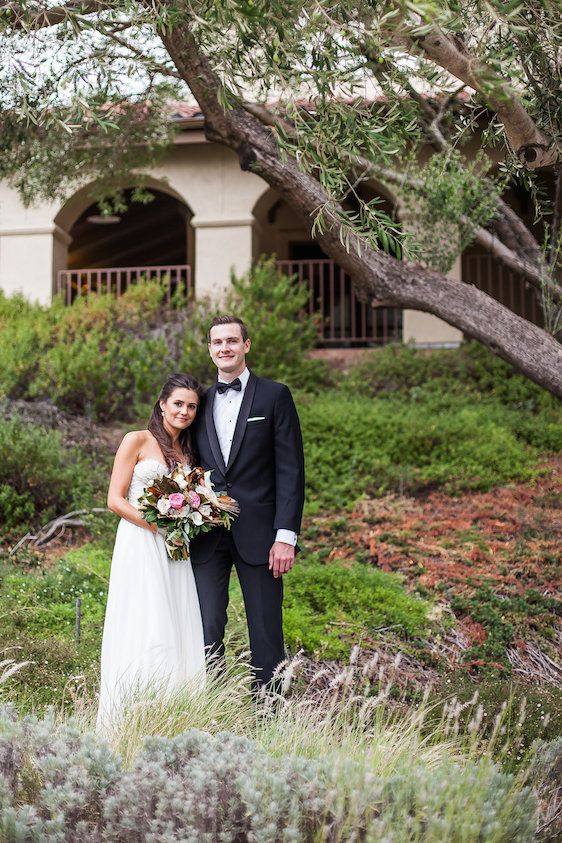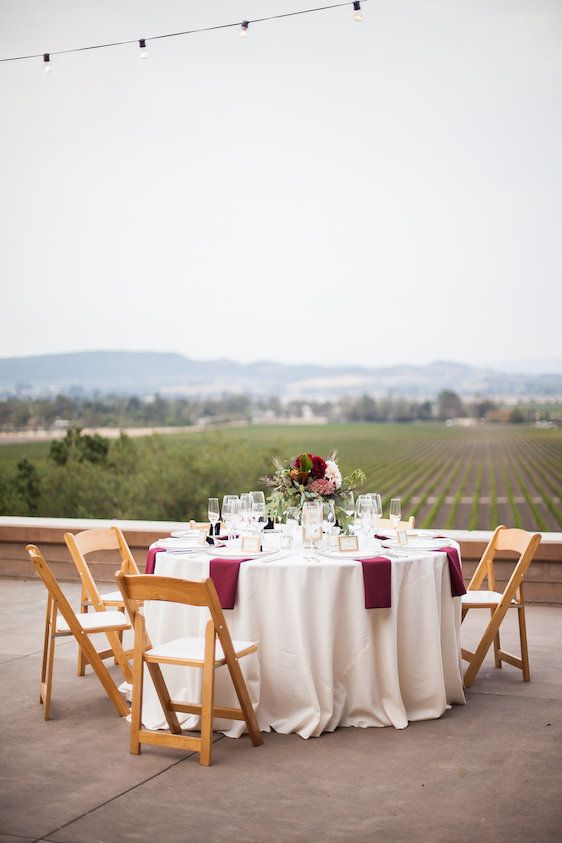 And can we just talk about how adorbs this mr. and mrs. cake topper is?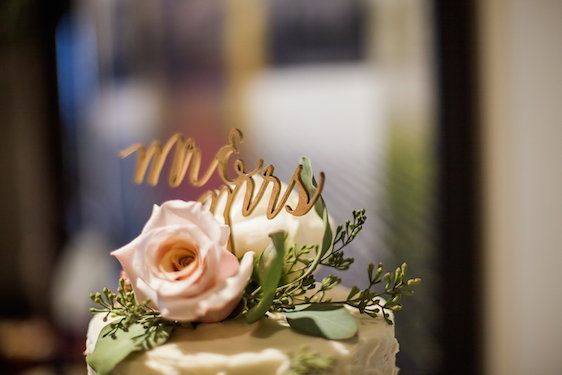 After the ceremony, guests entered Gloria Ferrer's Tasting Room for cocktail hour where every guest had their own glass of champagne with an escort card attached to it.
Because who doesn't want to walk into a room with a glass of rosé champagne handed to them?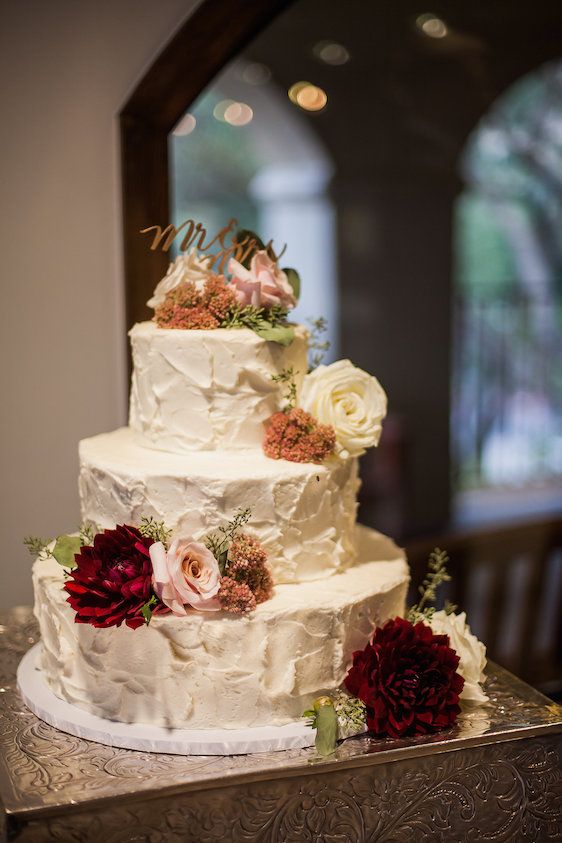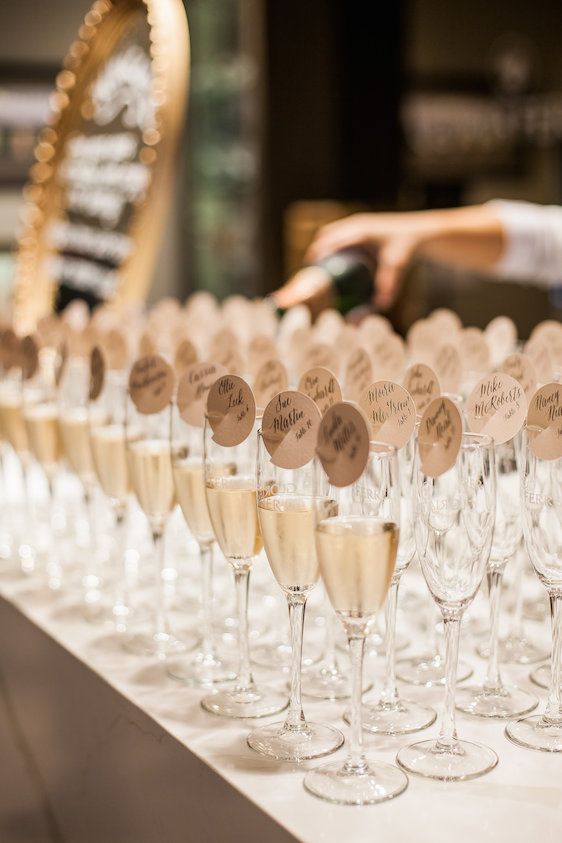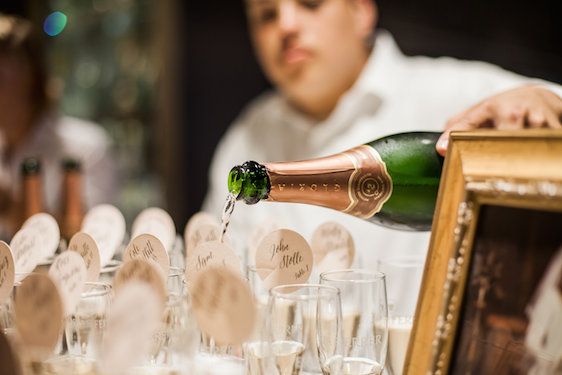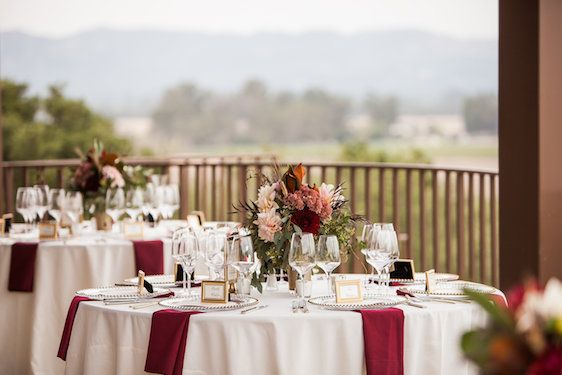 So picturesque! So unforgettable. And this simple elegance that we're seeing here on the tabletops has me feeling inspired to no end!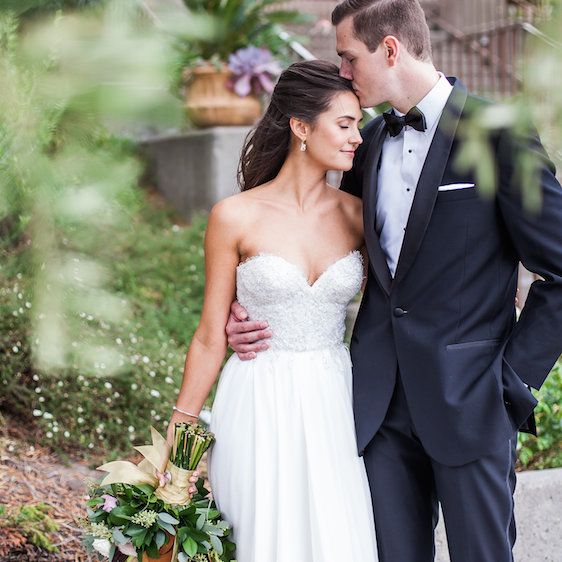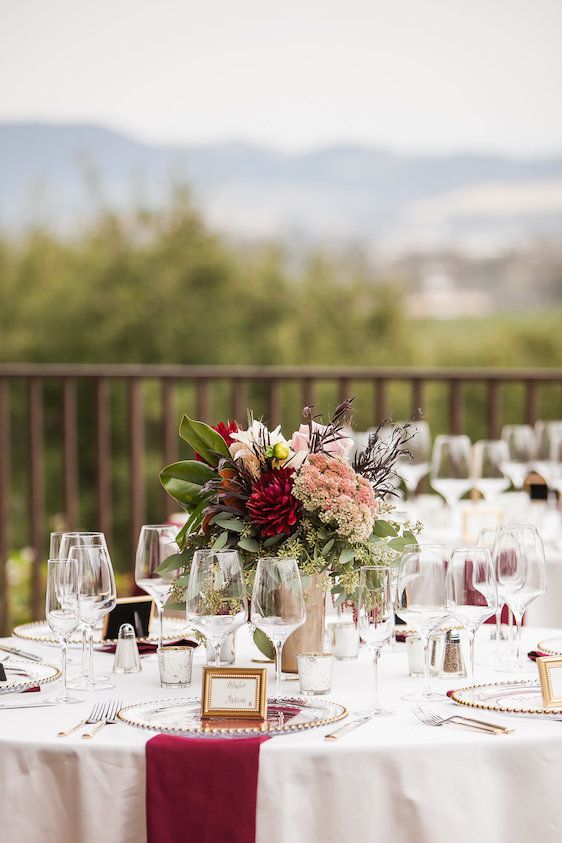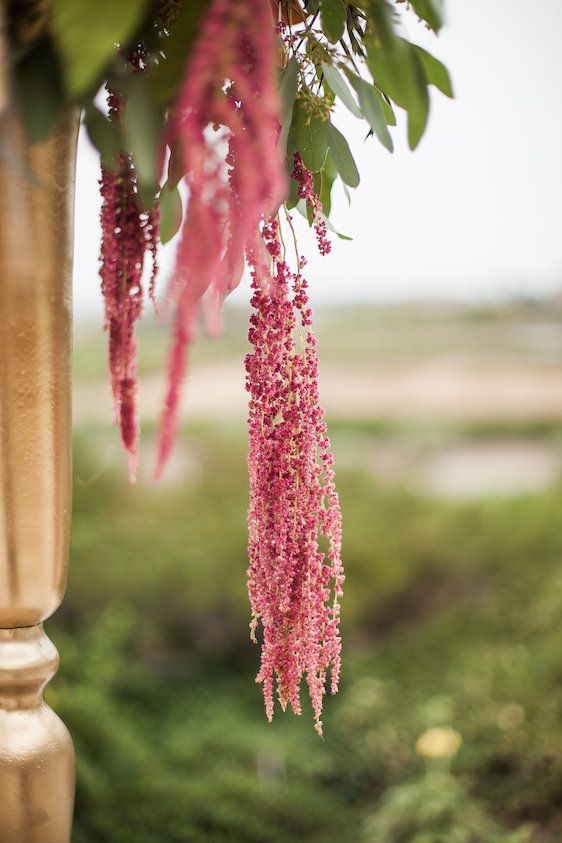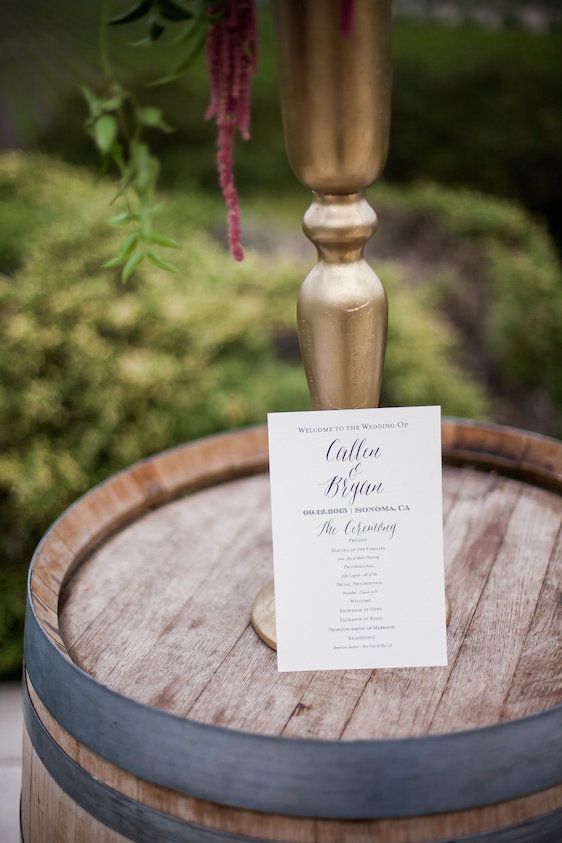 Cranberry touches could be seen throughout with touches of blush and antique gold too! And I just love these taller centerpieces and the way they're framing the landscape so perfectly.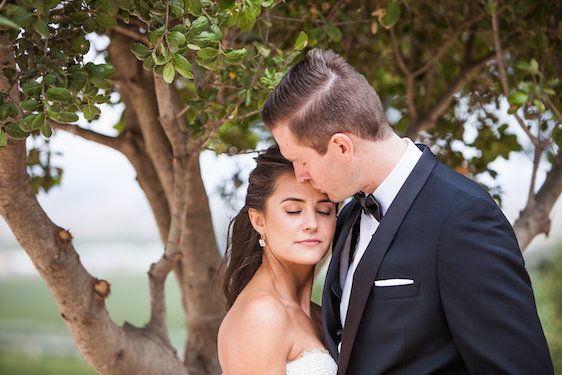 And these two? Clearly, there's a lot of love here and it's easy to see!
Heartfelt touches were seen throughout their reception. And what a special first dance they had!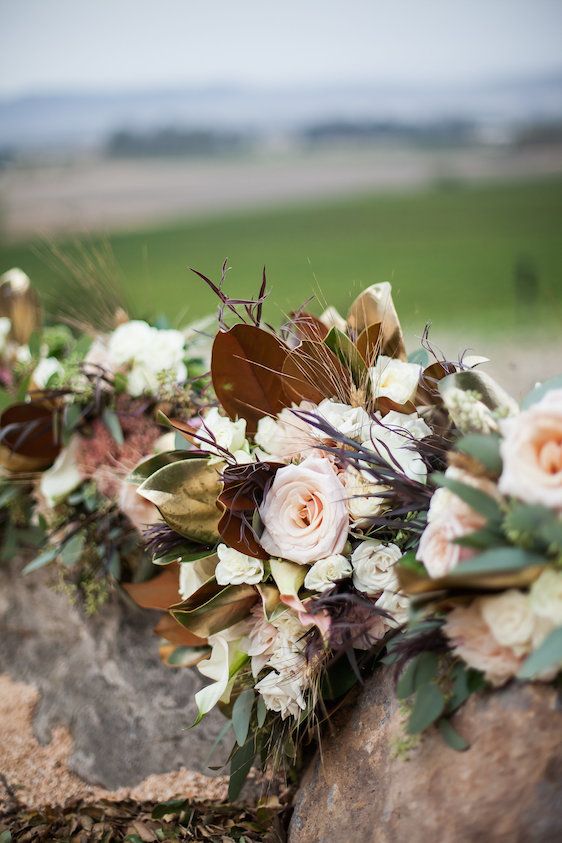 They had the sweetest of sips and bites, and a three tier cake by Rassasy Cakes!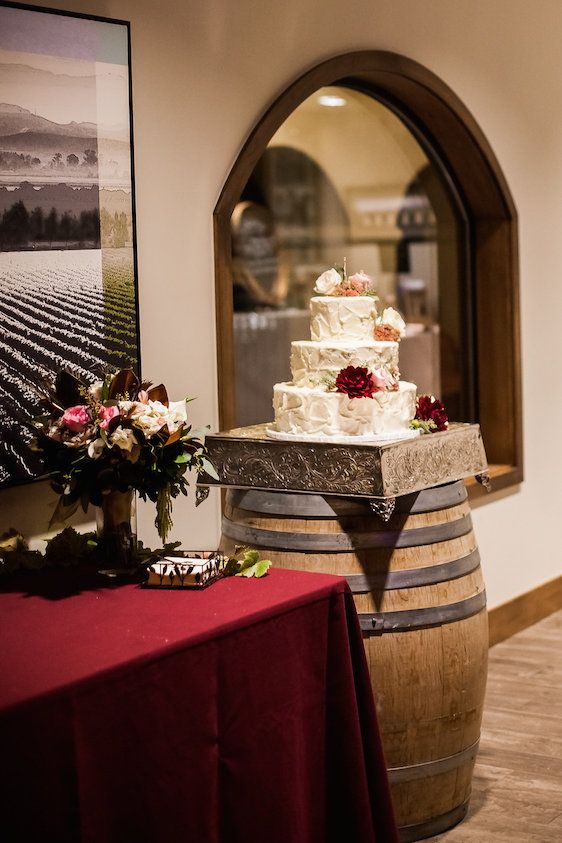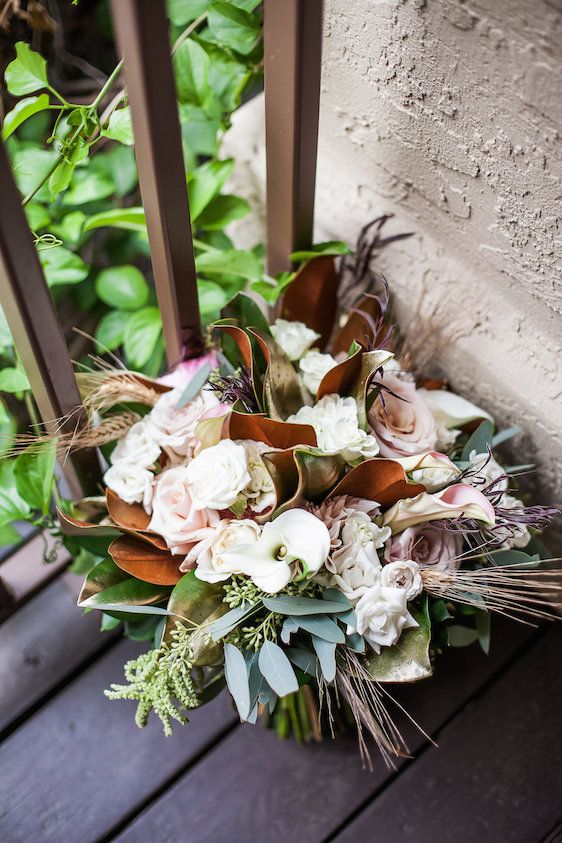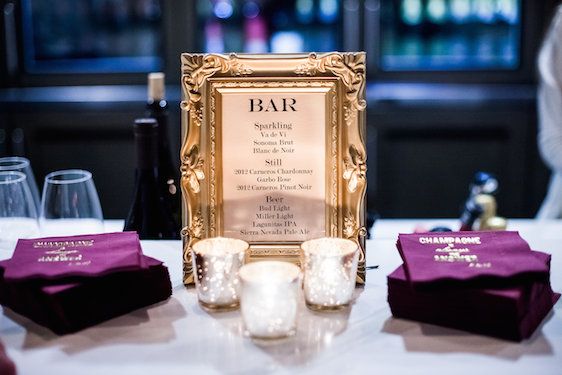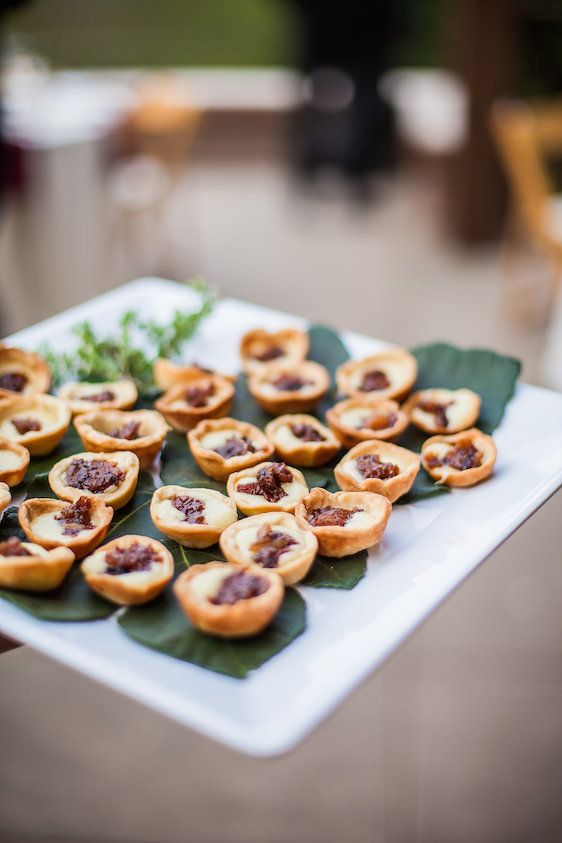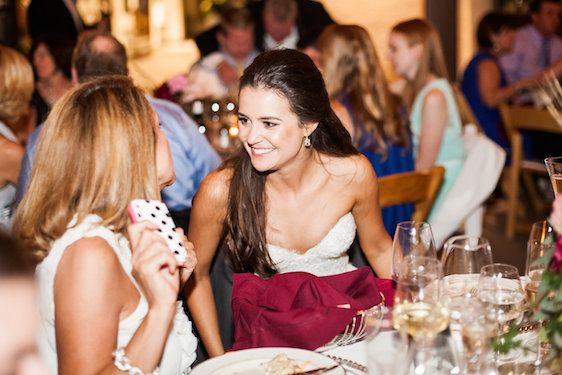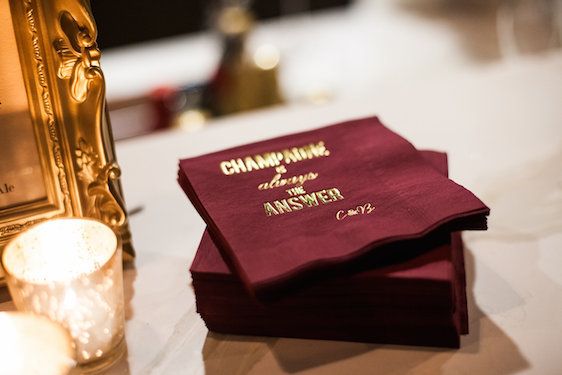 Their wine country wedding sure was a lovely one, wouldn't you agree?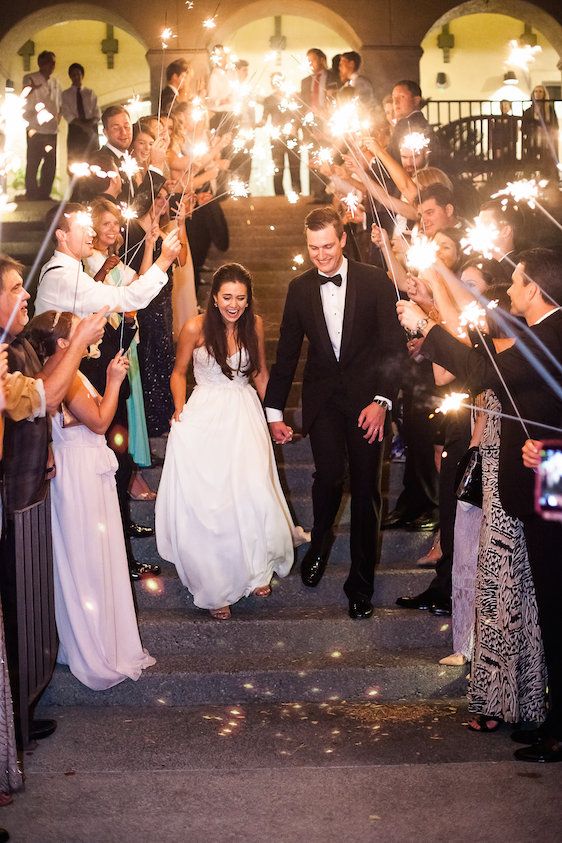 Magical, elegant, and all kinds of pretty — congrats to the newlyweds!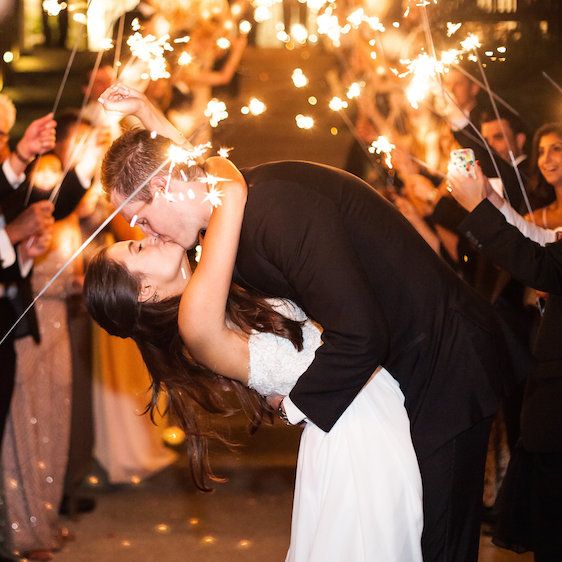 And a huge thanks goes to Kathryn Rummel of

Kreate Photography

for sending over these stunning captures. This couple's love for one another truly shined and it was exciting to see how all of the lovely moments unfolded frame by frame!
Share This: