Embodying its festive spirit is Mardi Gras, the late-winter carnival famed for its colorful parades and fabulous parties. And so what better place to say, "I do," and celebrate than New Orleans, I say!


New Orleans is known for its round-the-clock nightlife, vibrant live-music scene and spicy, singular cuisine reflecting its history as a melting pot of French, African, and American cultures.
From the photographer,

Arte De Vie

, "Rosy's Jazz Hall in New Orleans has always been a venue that we've loved..."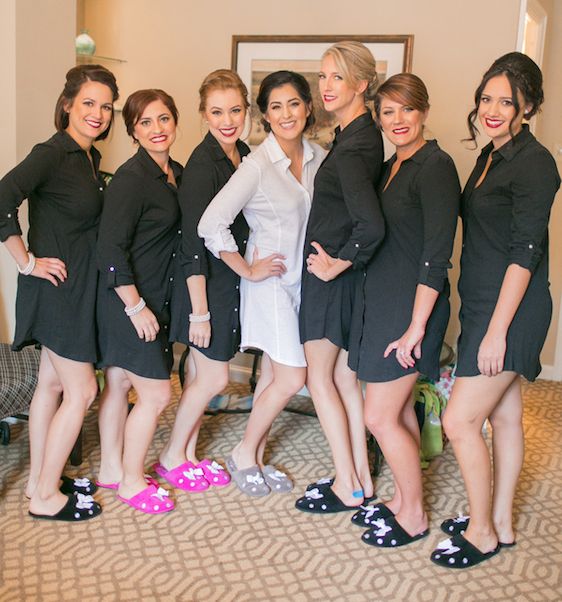 "...it's one of those places that already has so much character built in, that there's not much else you really have to do in way of decor."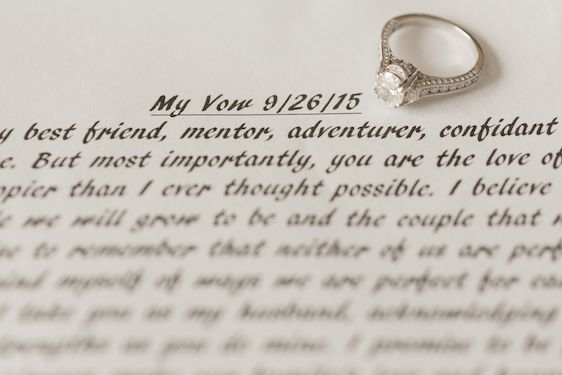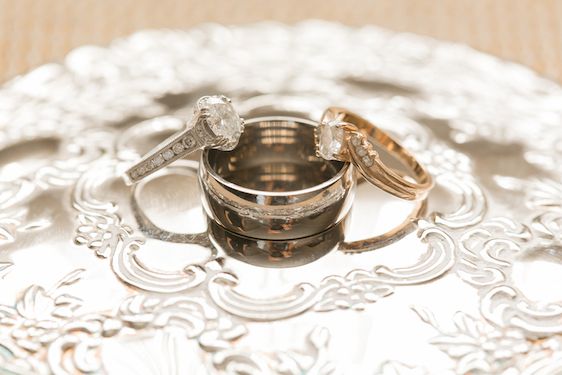 "I think the roses were one of my favorite touches. As I look through Kimberly and Josh's photos from throughout the day I recall a day full of love and celebration."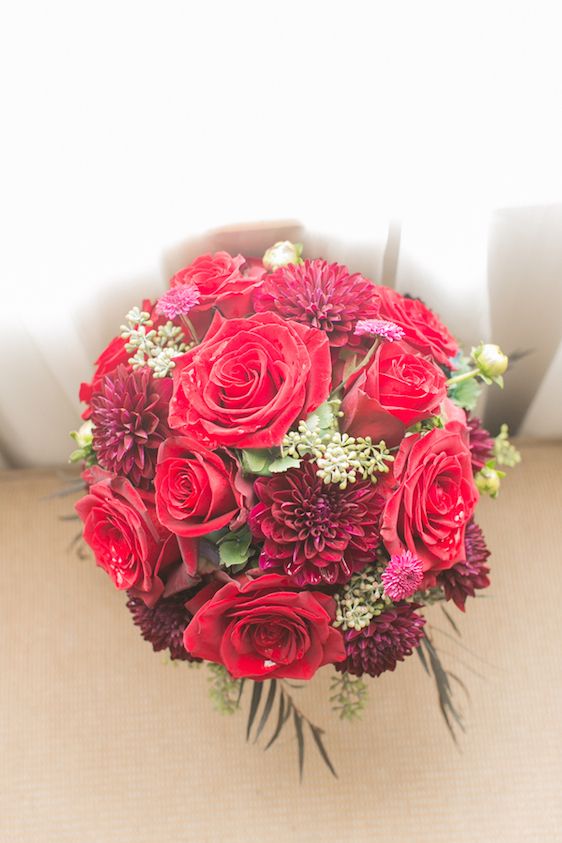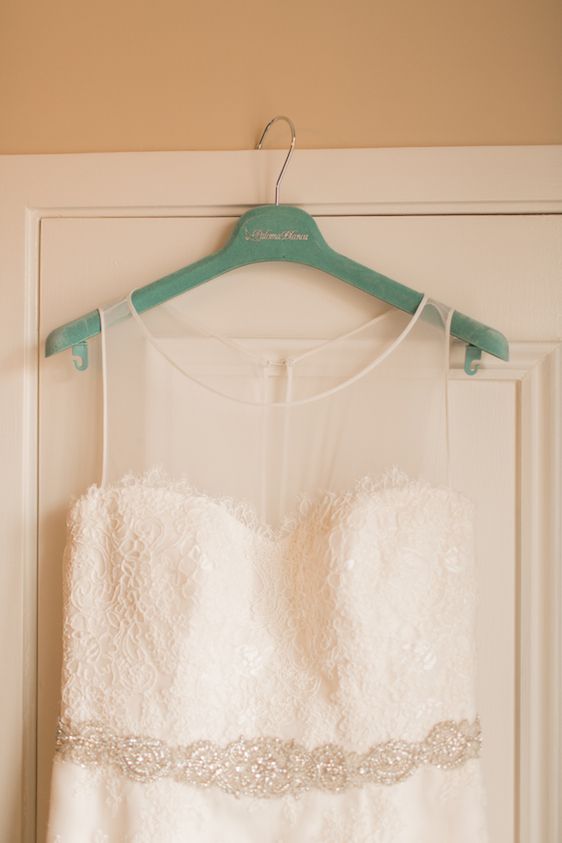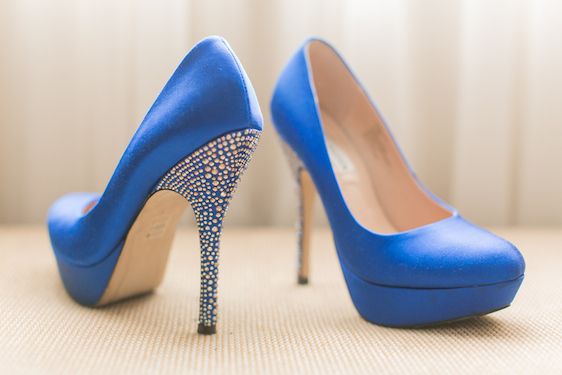 Westbank Florist

did an amazing job with the floral design. And these rings? Swoon.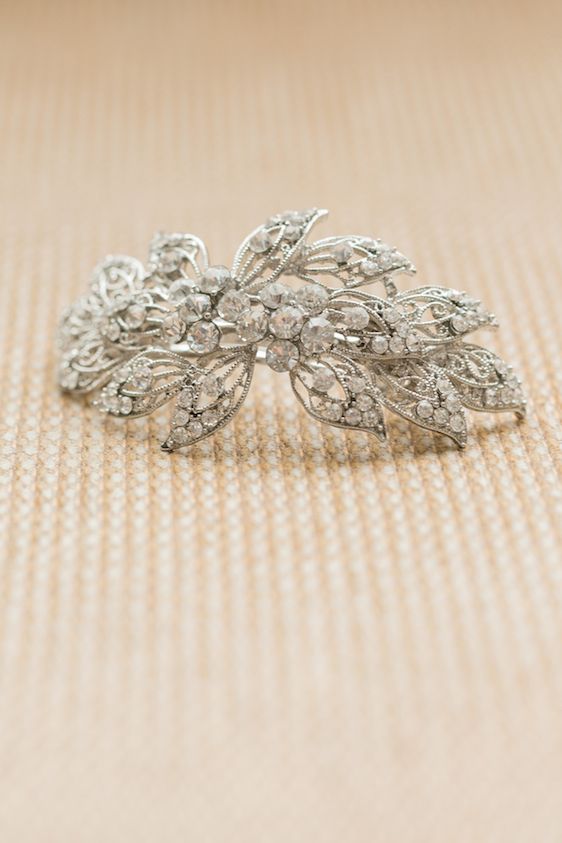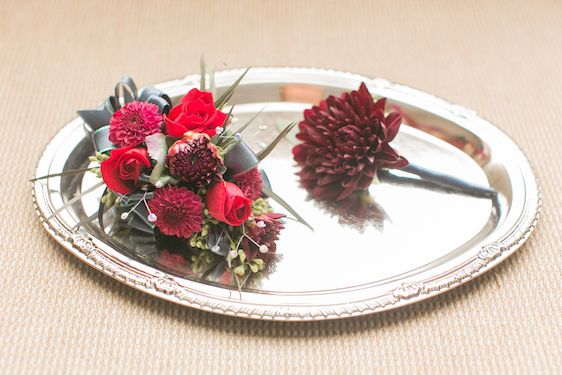 Kimberly and Josh put just enough of their own touches on it to make it their day.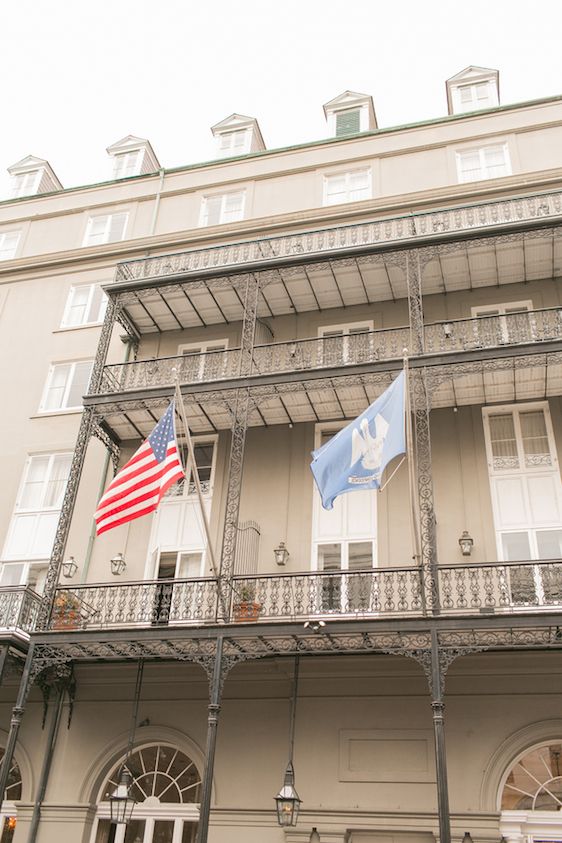 And oh my goodness! What a beautiful day it was!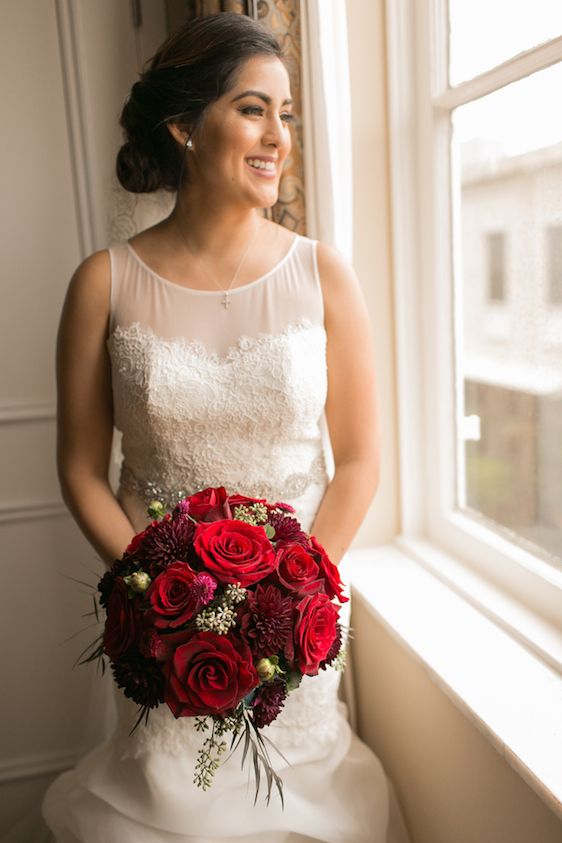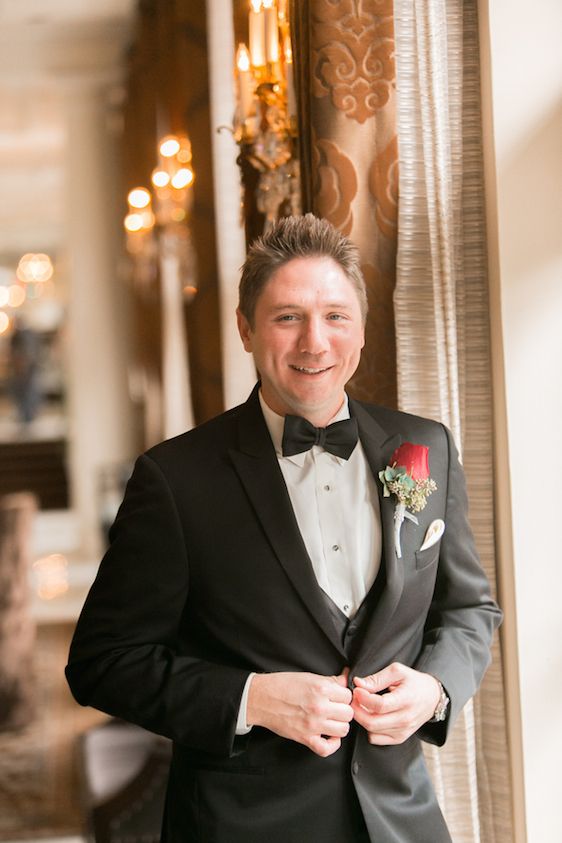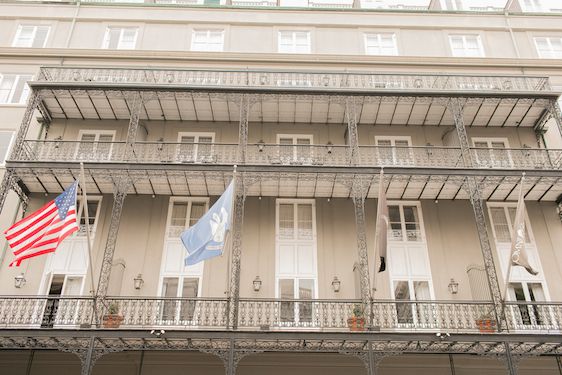 The bride chose a trumpet style wedding gown which had an illusion neckline...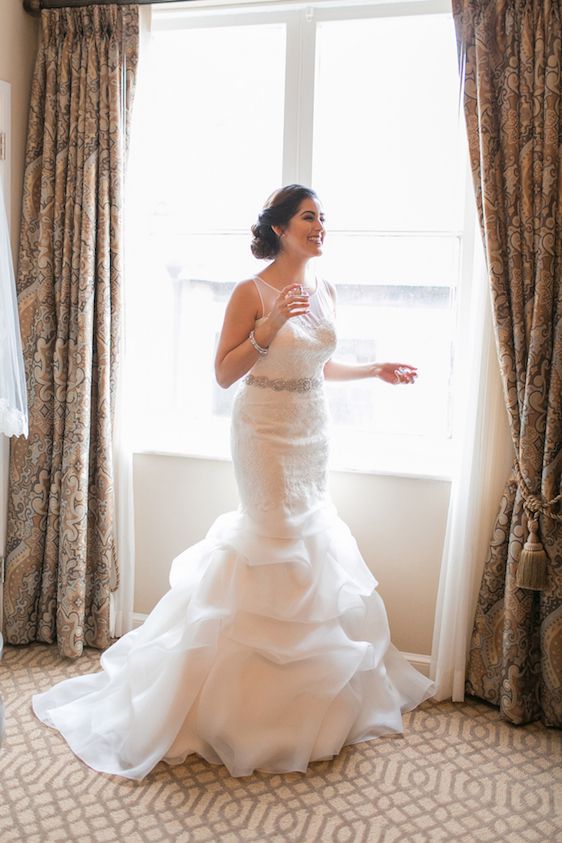 ... as well as a beautifully embellished crystal belt which added such a lovely accent.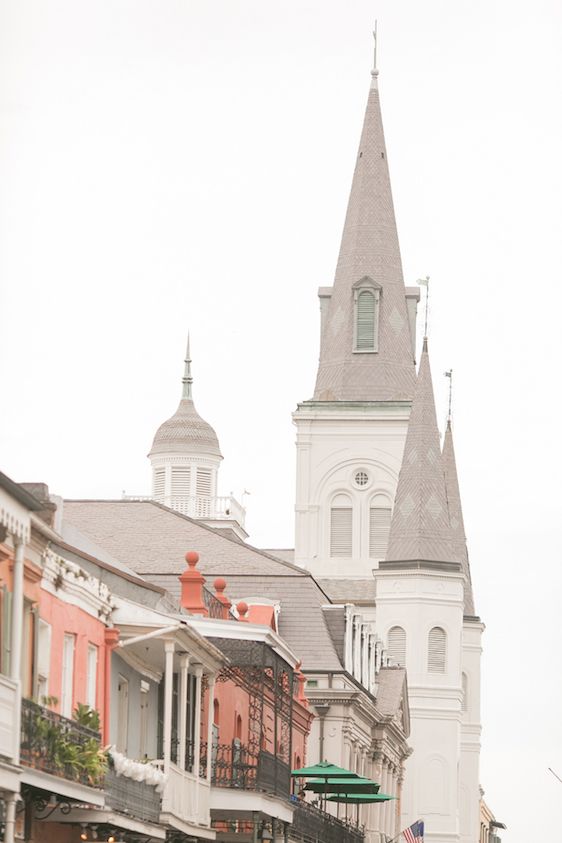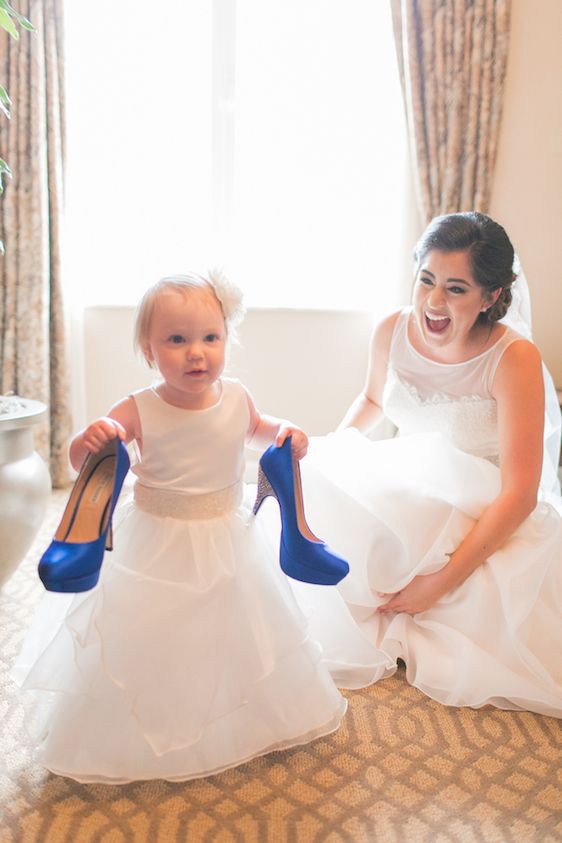 So many gorgeous details, you guys!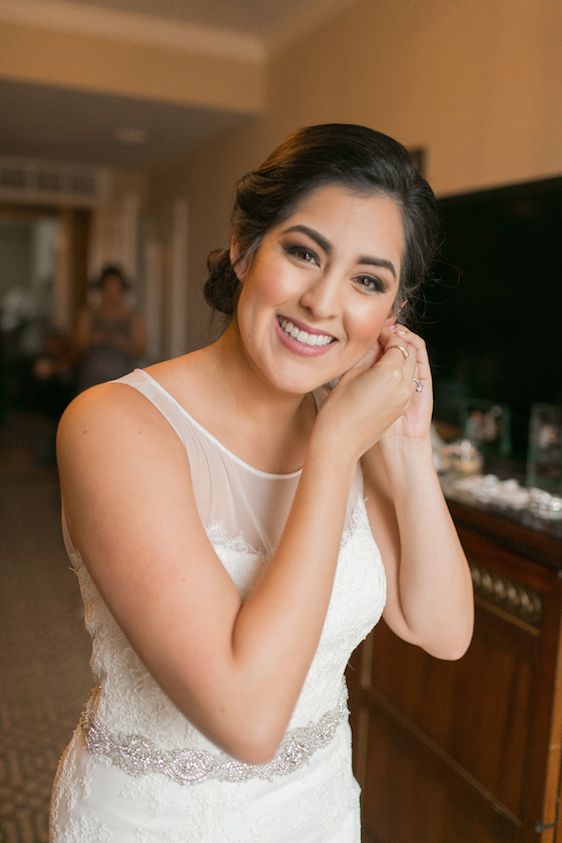 And the guys looked especially dapper as well! Oh, and this veil? love it!
So absolutely pin-worthy, if you ask me!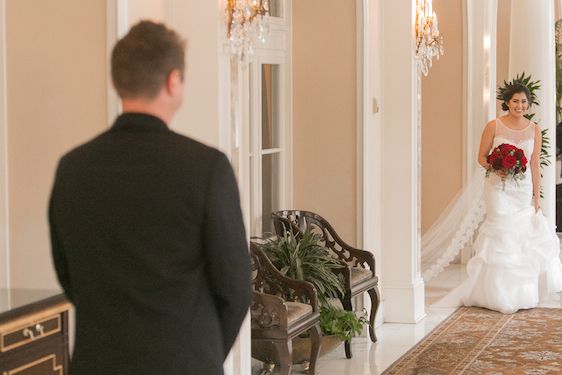 More from the team, "Kimberly has a beautiful smile and spirit. She has a very calming presence, yet I could feel her nervous excitement to see her soon to be husband."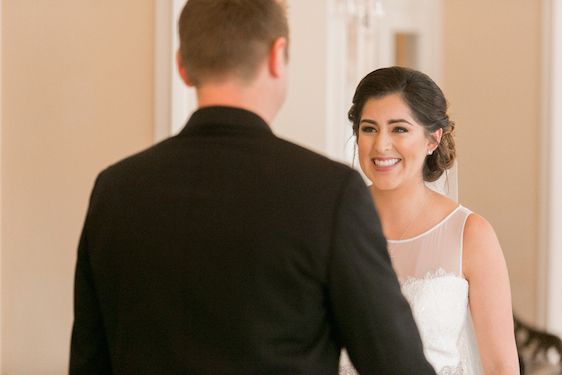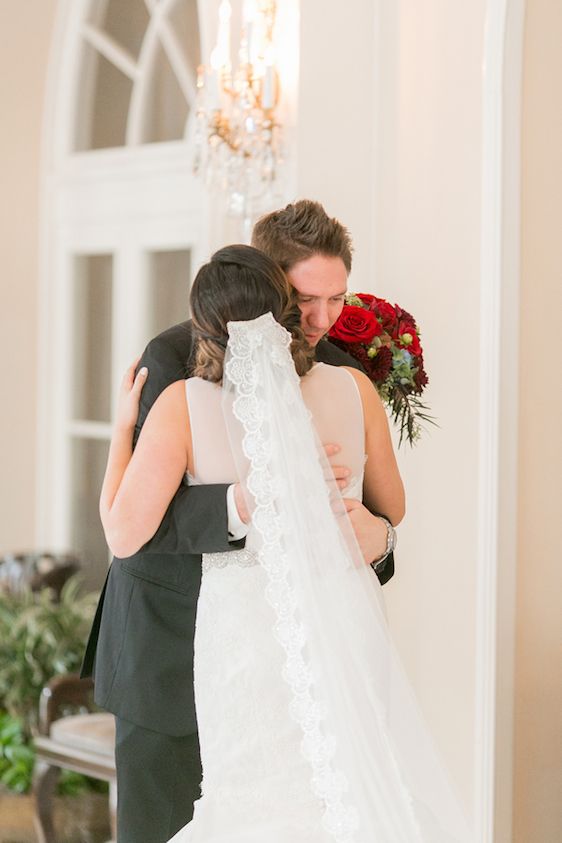 And this groom and his guys? So super cute, if you ask me!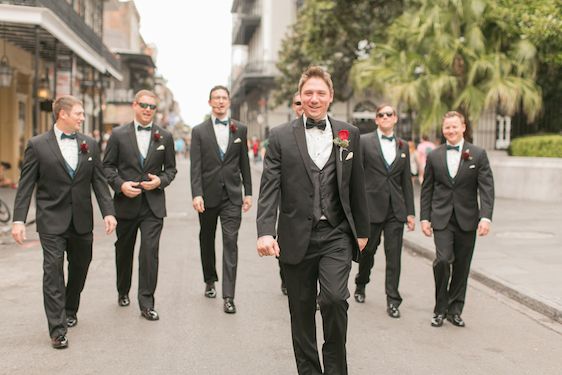 And can we just take a second to appreciate this color contrast?
Really adore this unique shade of blue.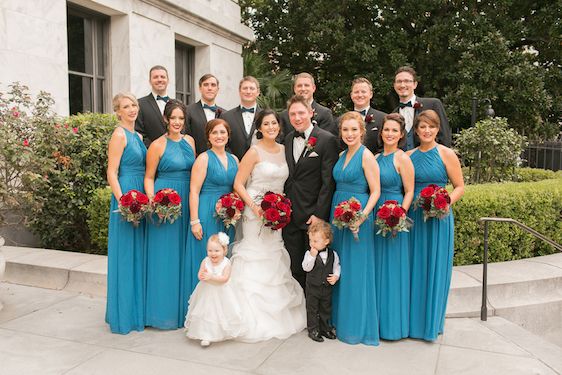 Fun, fabulous, and absolutely elegant - this bridal party is such a beautiful one!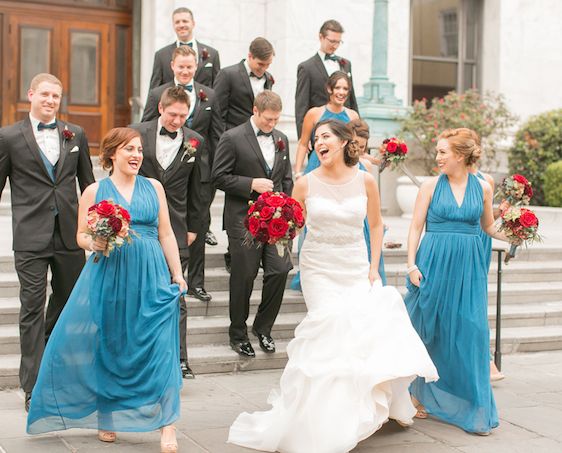 And no wedding is quite complete without a silly shot, am I right?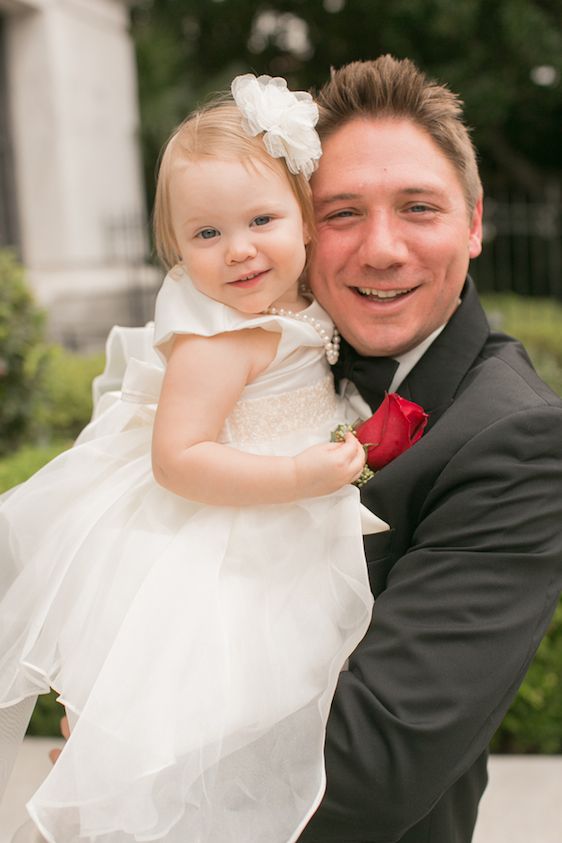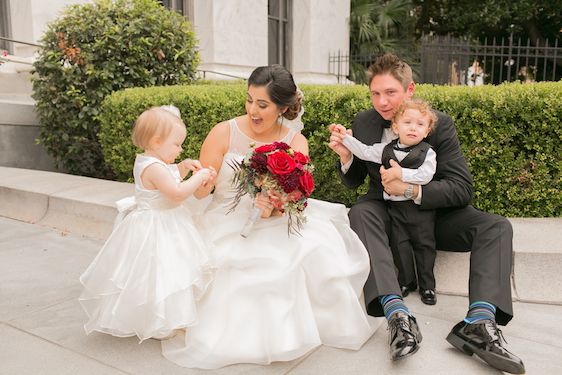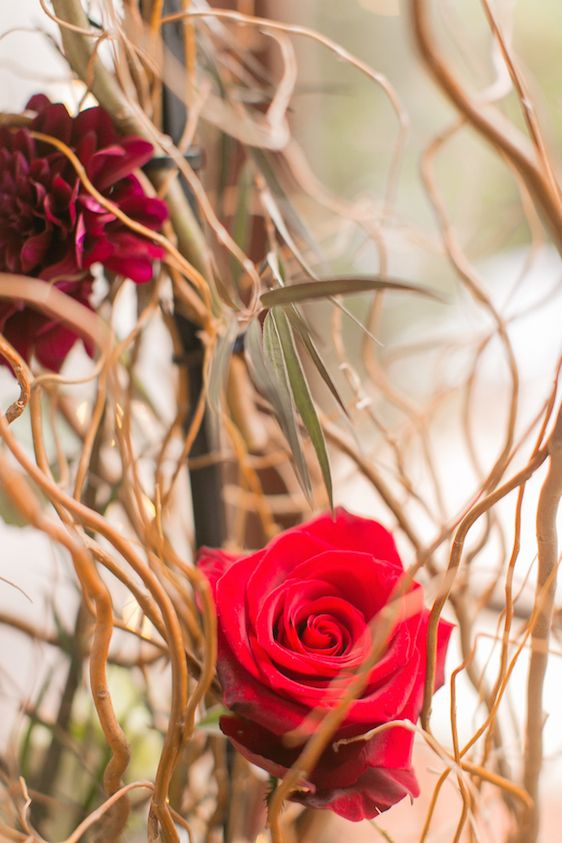 The ceremony was both beautiful and memorable...
And I just love the arch and this beautiful draping.
A closer look at this exquisite, vine arch reveals little lanterns...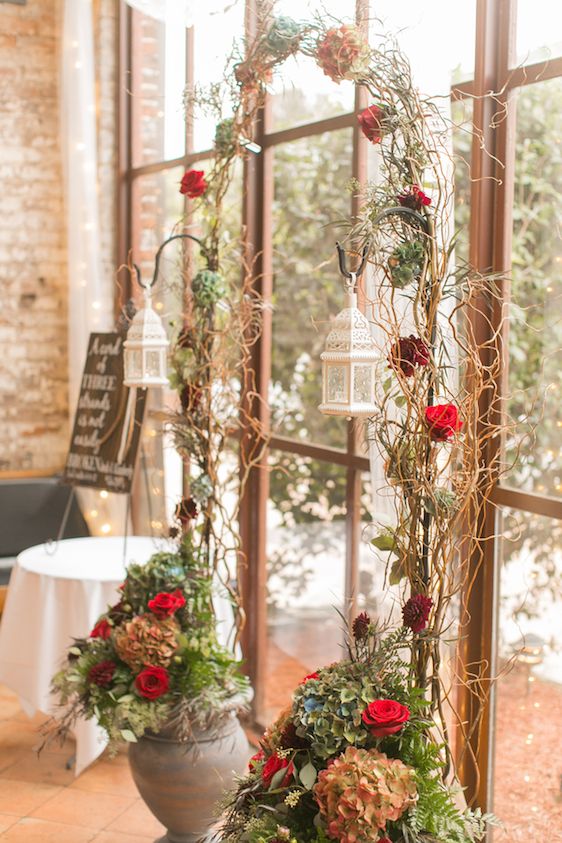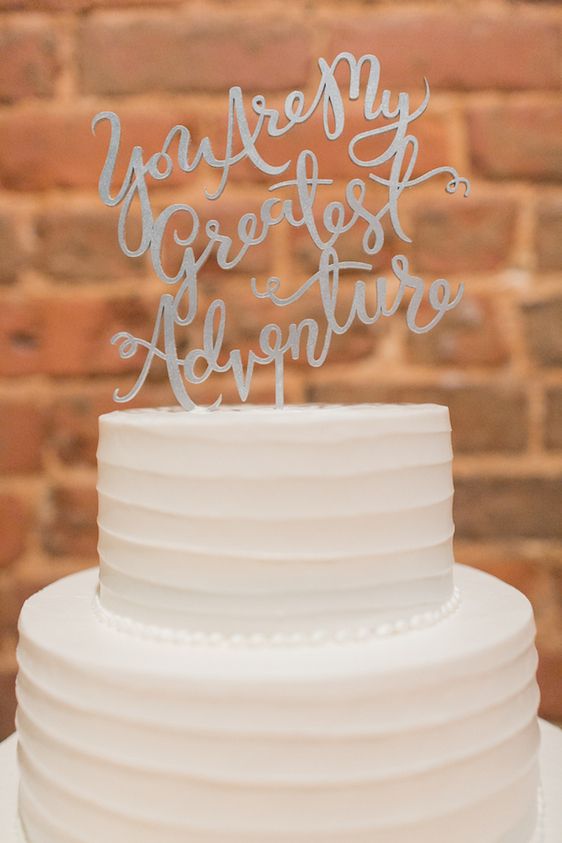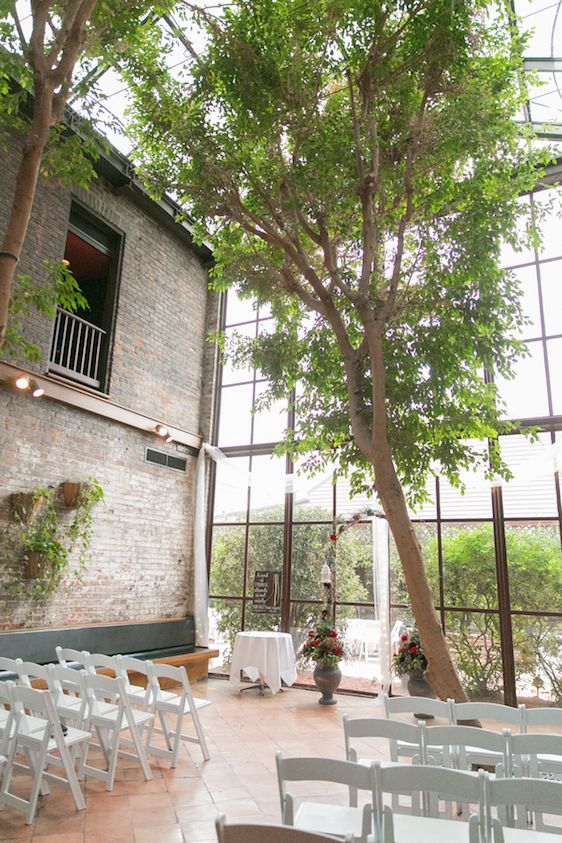 And what a beautiful ceremony it was! So many heartfelt details, you guys! And these florals are amazing.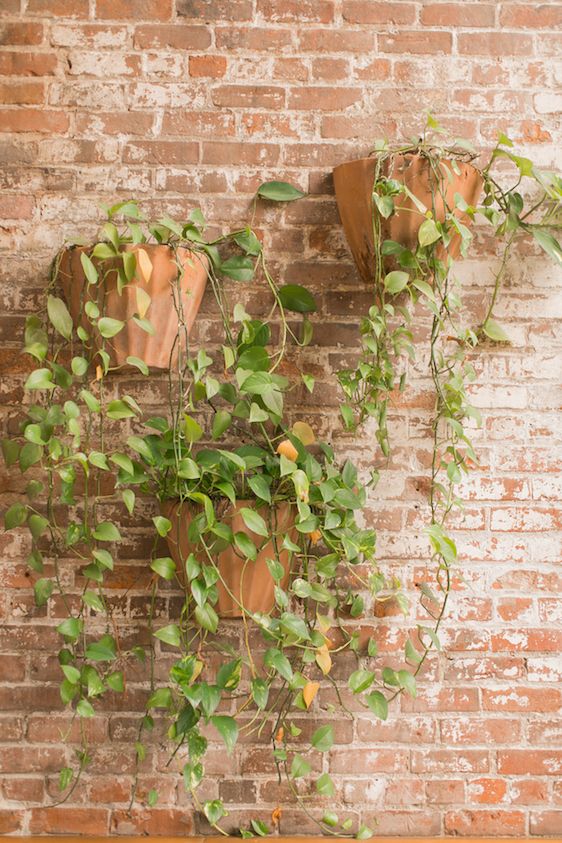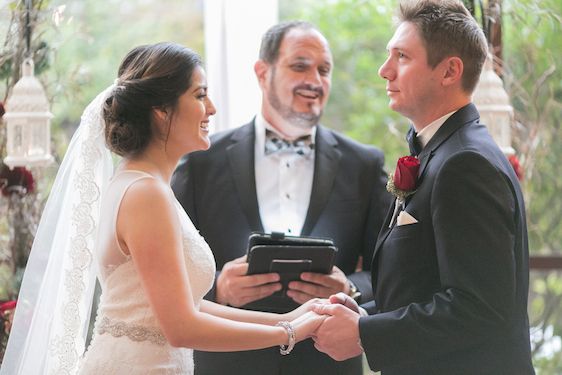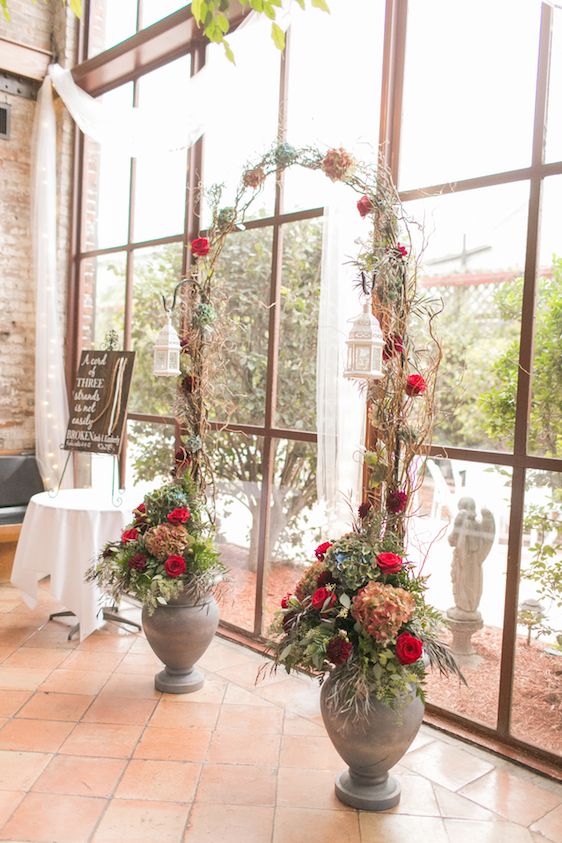 Saying "I do," never looked so sweet!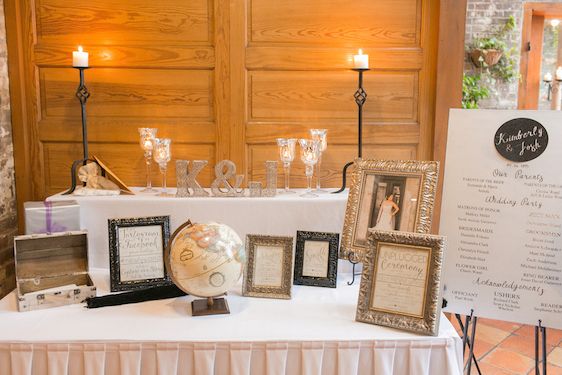 Champagne, anyone?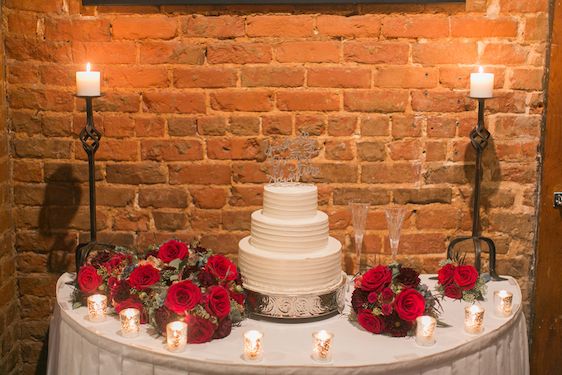 From the simple all-white wedding cake, to the beautiful entry table, this wedding was filled with so many lovely details.
Lots of love to the newlyweds and to this dream team of wedding pros who worked so hard to make sure that Josh and Kimberly's wedding was as special as could be!
Share This: