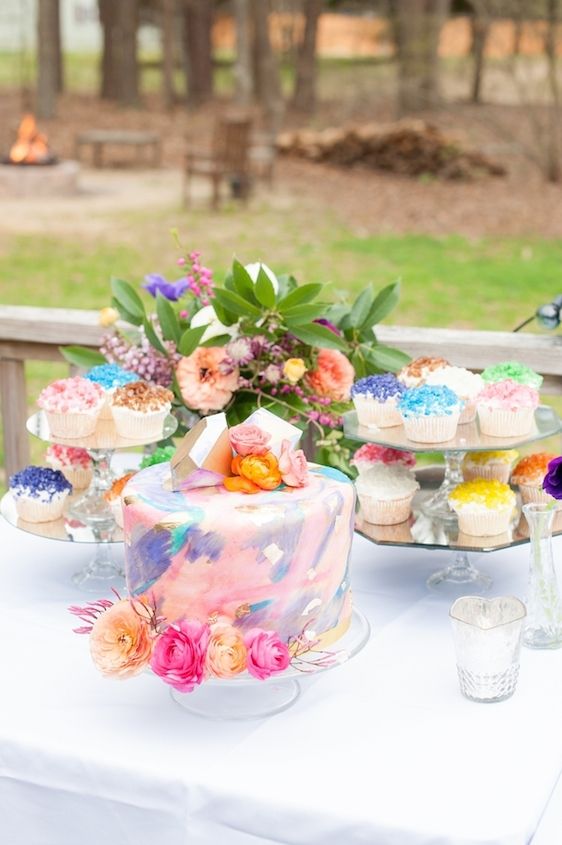 To celebrate Destiny's 28th birthday, her best friend Anna (who is also a professional floral designer) decided to go all out and create an enchanted evening for her soul sister.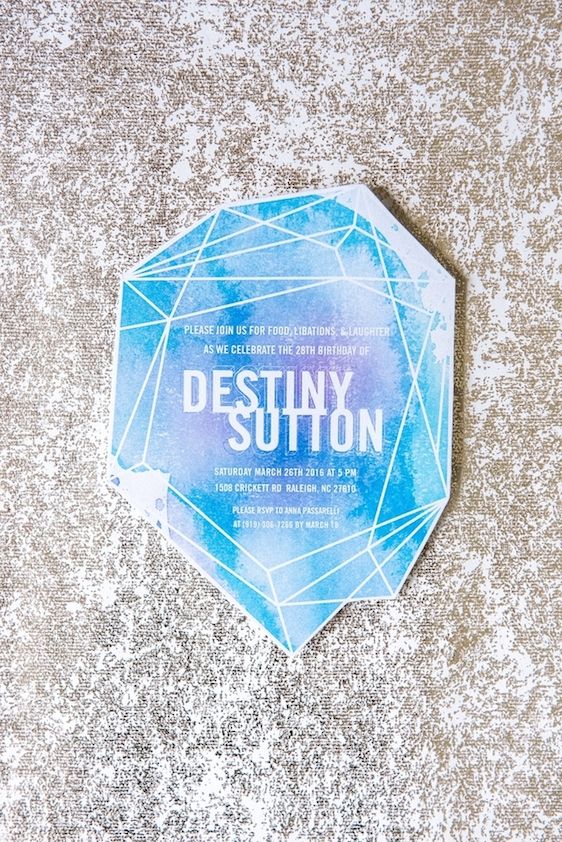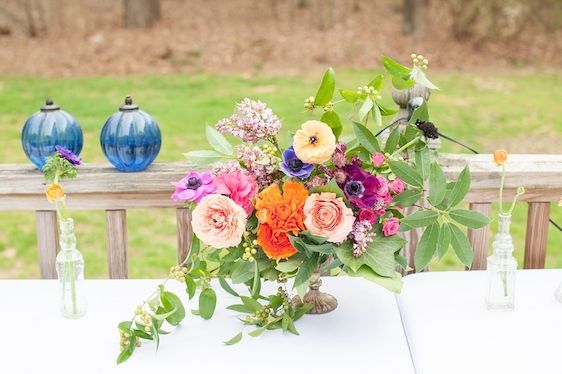 Complete with gemstone inspired elements and vibrant colors this came together in a truly magical night. Anemones, ranunculus and lilac were used in the floral arrangements...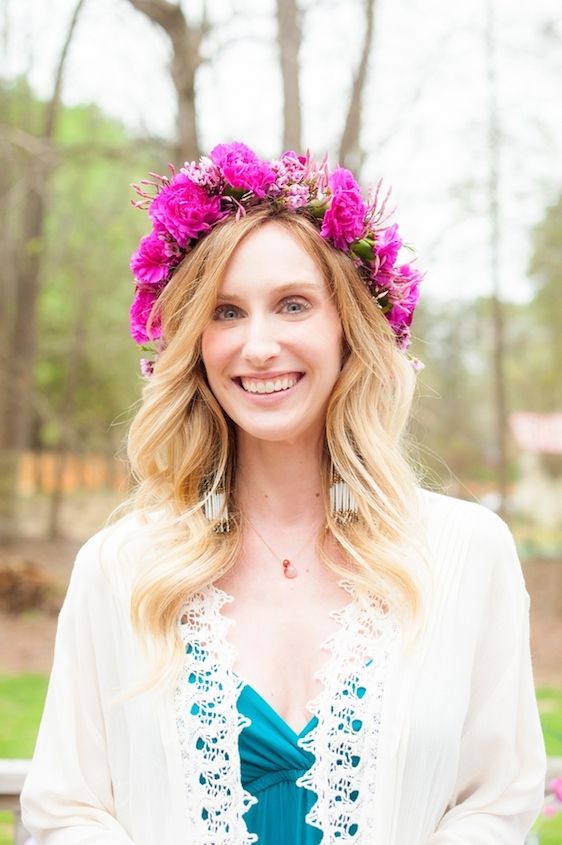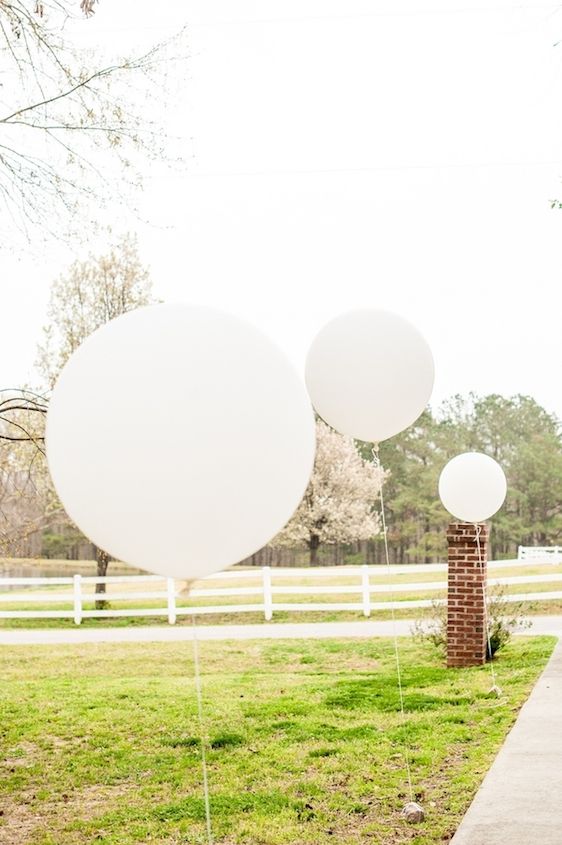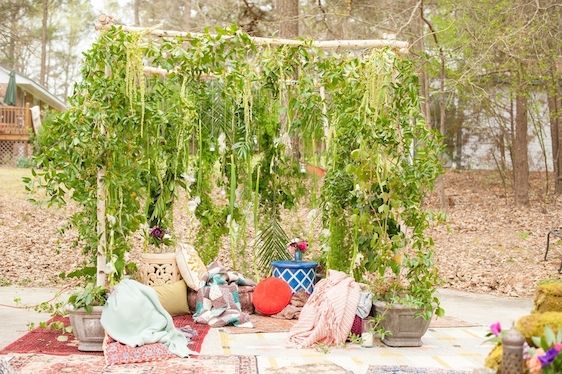 ...while balloons lined the driveway leading to a beautiful nook, with vintage carpets, tables and candles.
The birthday girl was all smiles and completely surprised by all of the thoughtful detail that went into this special soiree.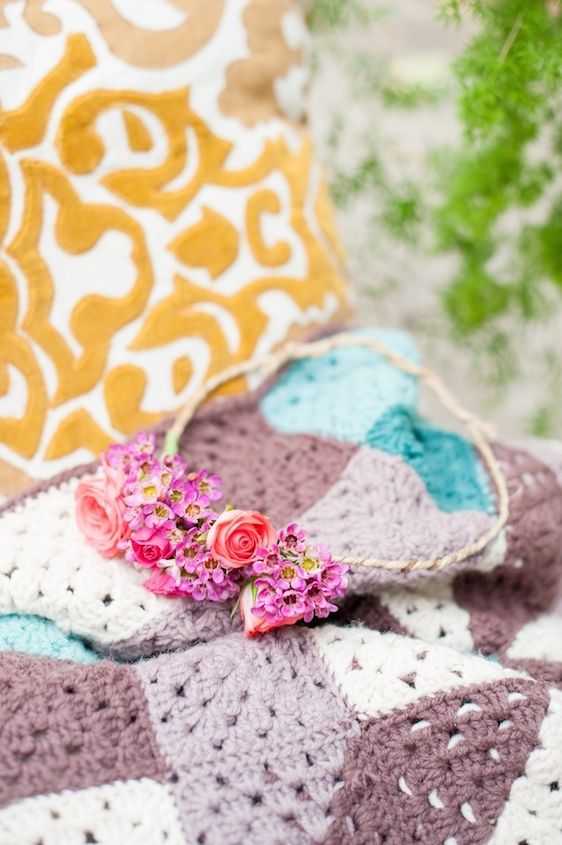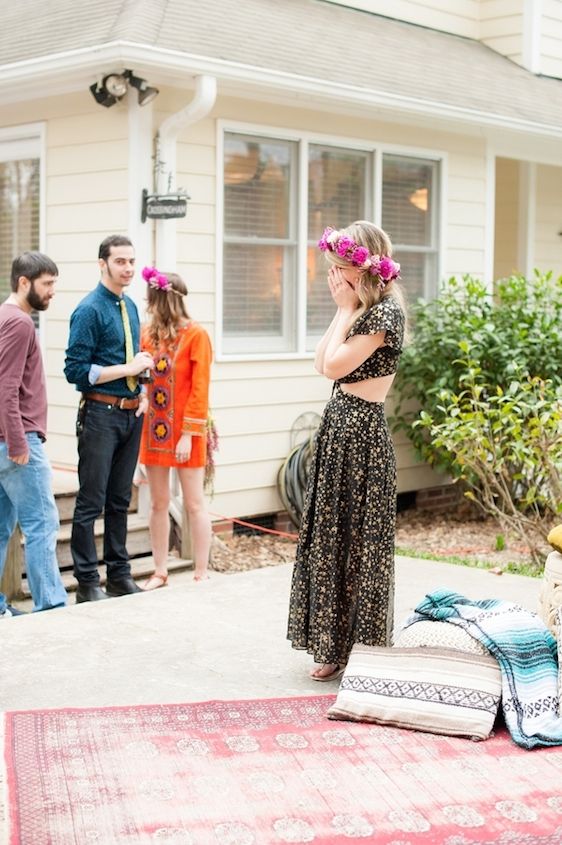 Cupcakes were topped with rock candy and accompanied by a magnificent focal cake with gems on top.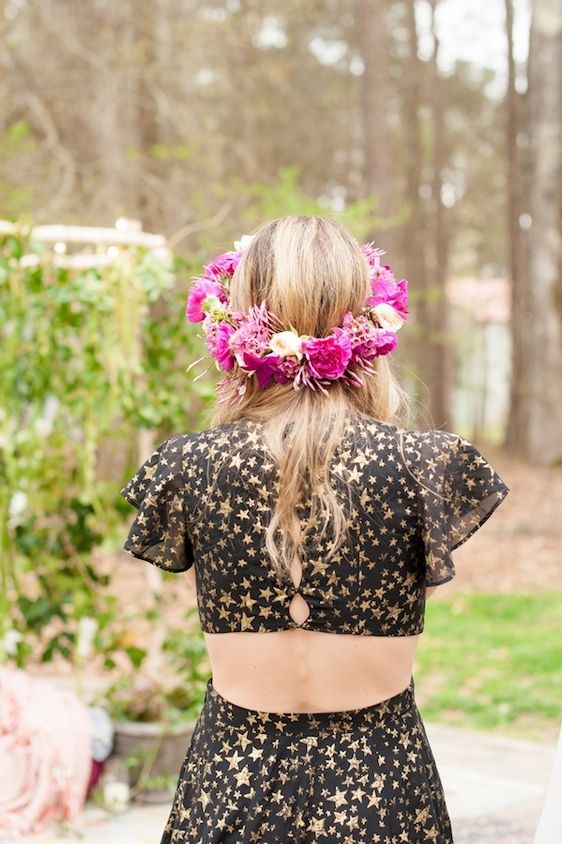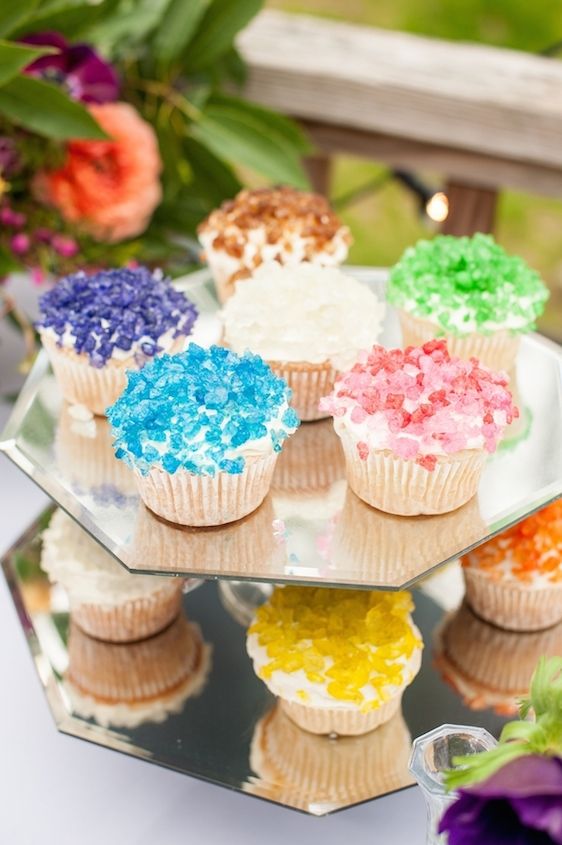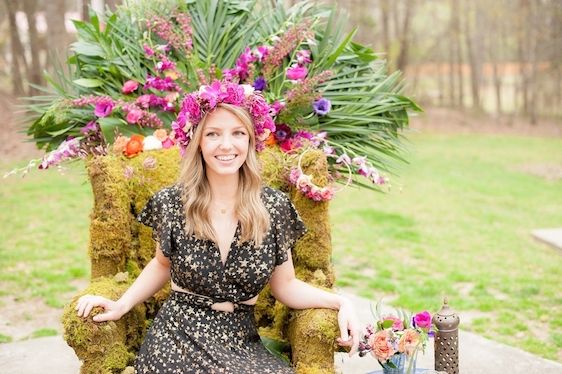 Meanwhile, all the ladies donned floral crowns which added a fun and whimsical feel to the night.
It was a beautiful surprise for the birthday girl! You see, she knew she and her boyfriend were hosting a party at their home but she had no idea exactly how enchanting her evening would be!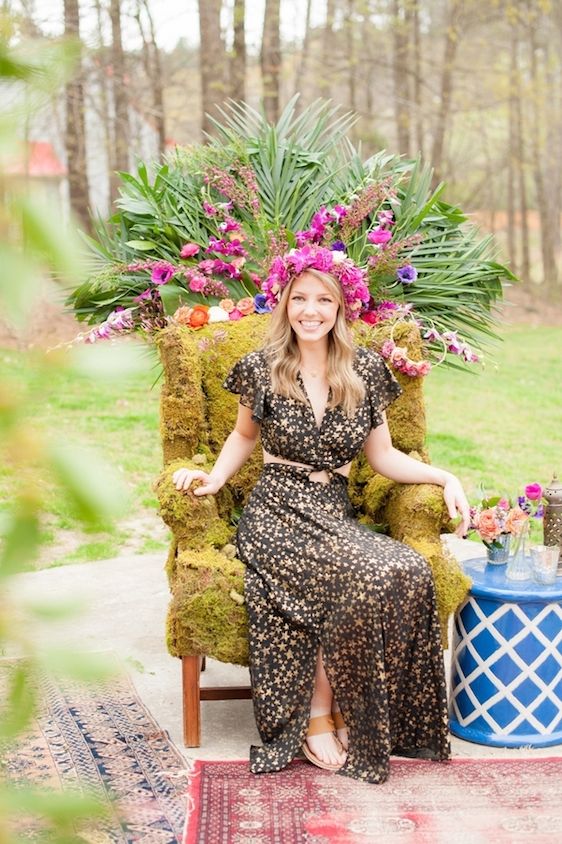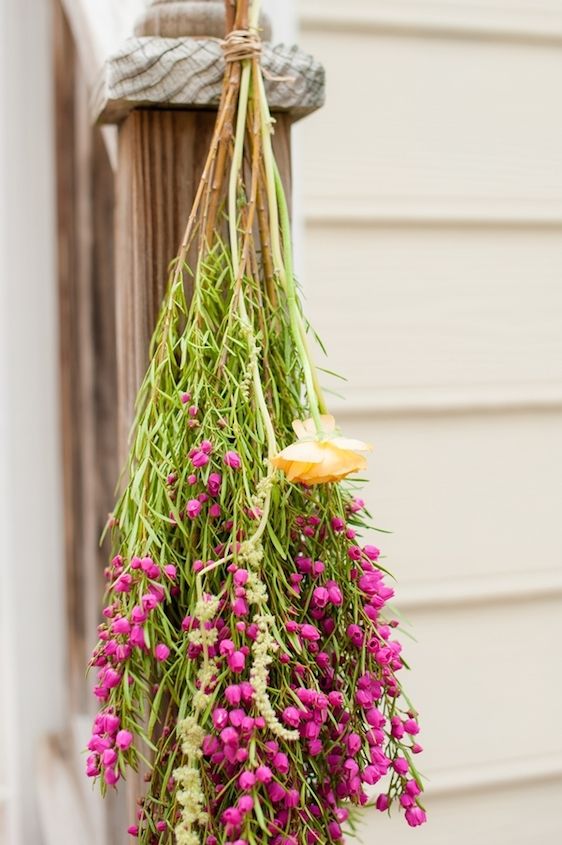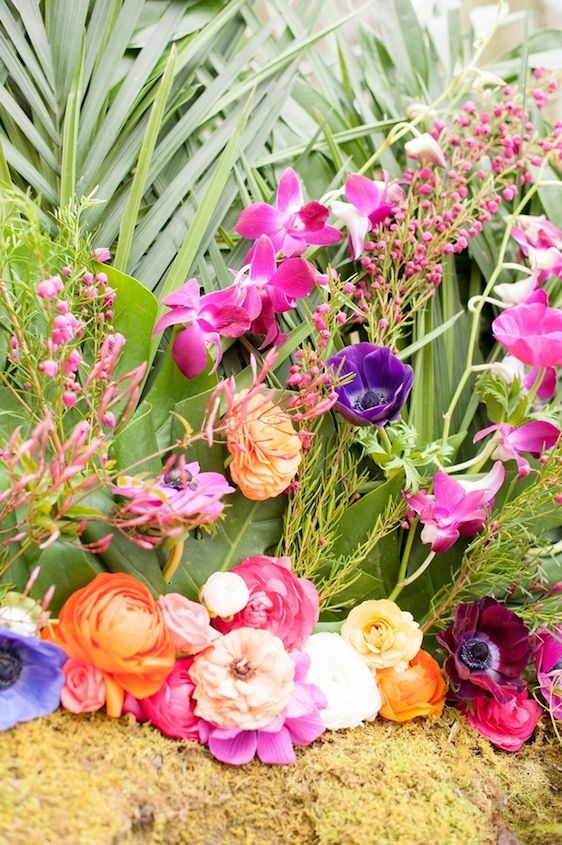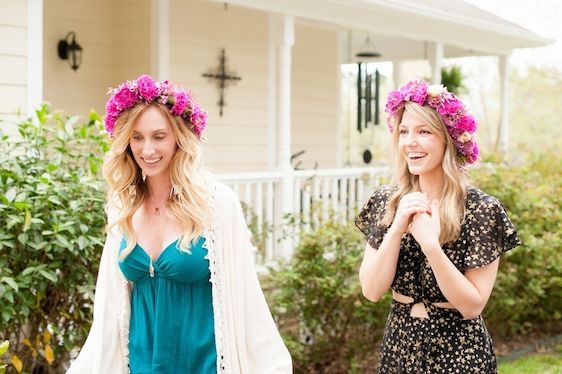 And oh my goodness! What a special party it was!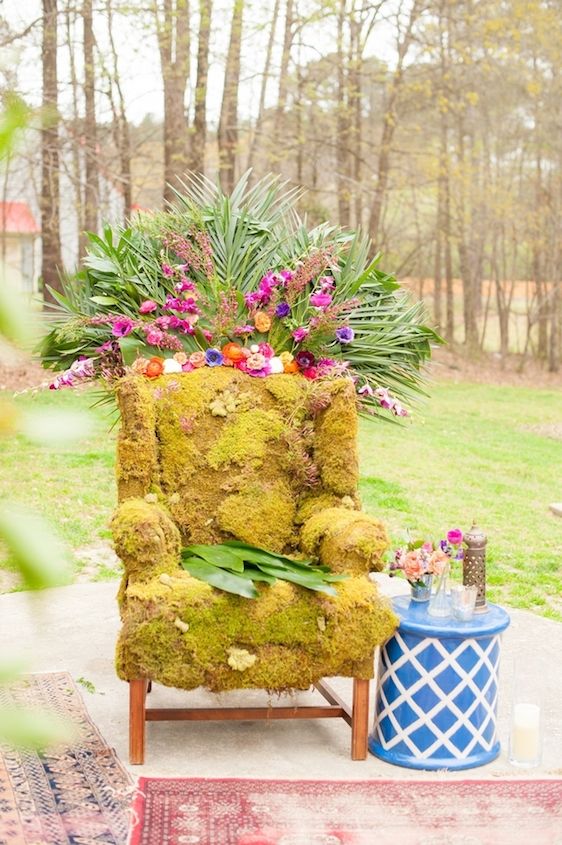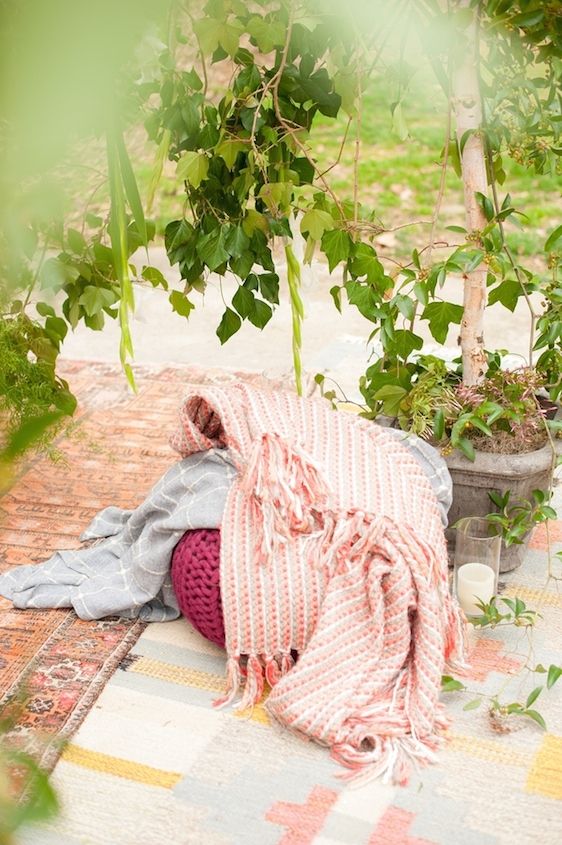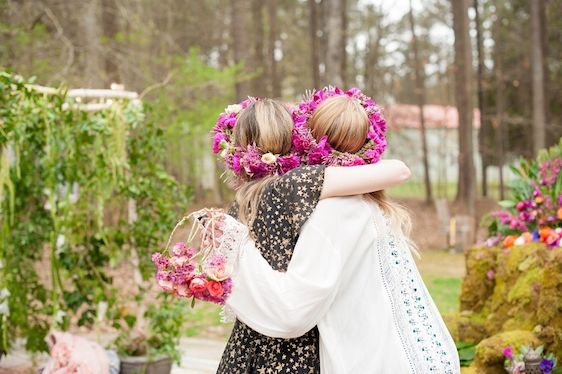 With the best of friends at her side, Destiny's 28th birthday turned out to be one to truly remember!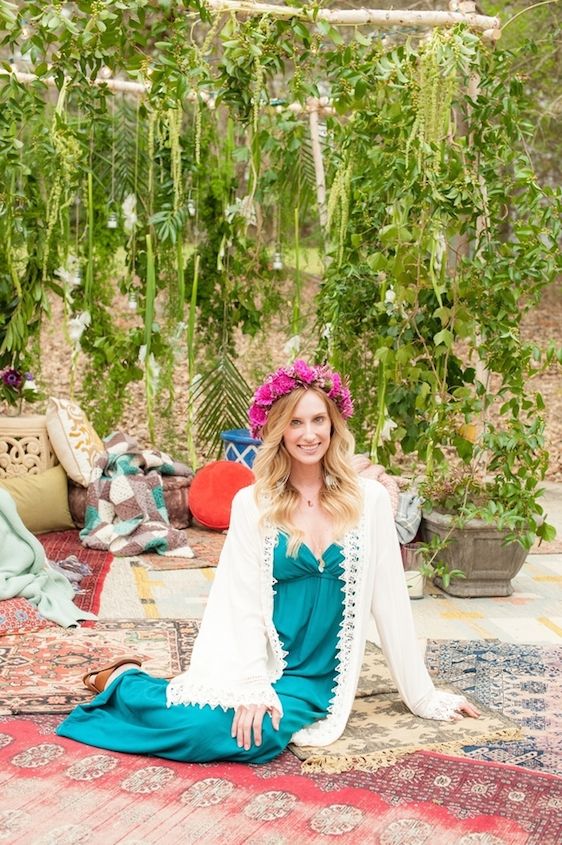 And I just love these pretty patterned rugs.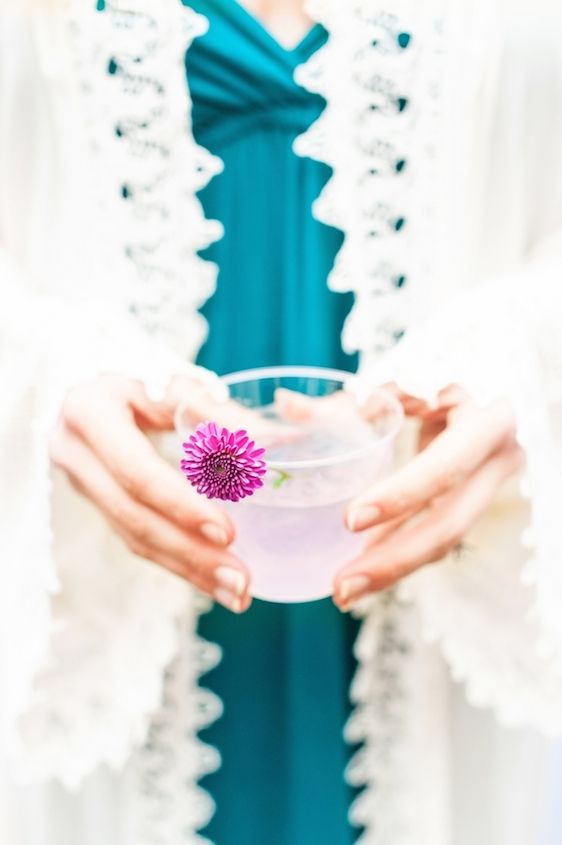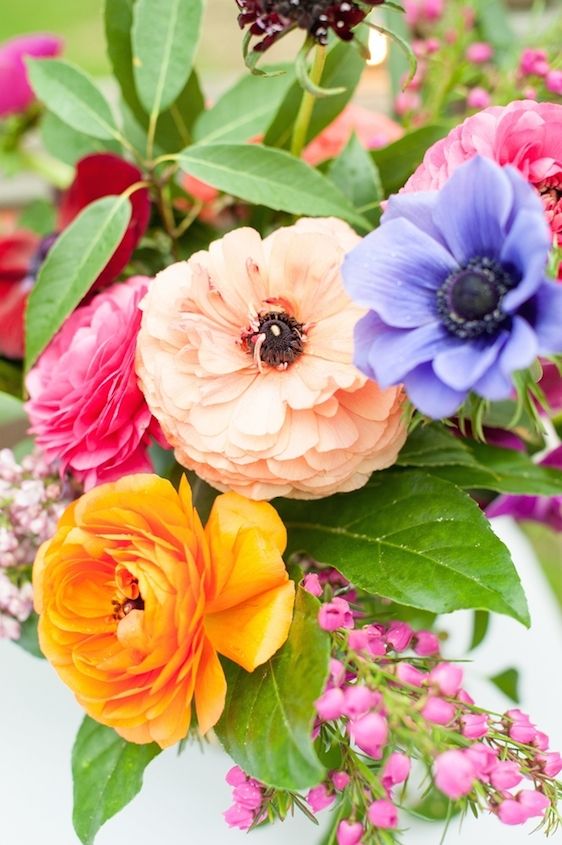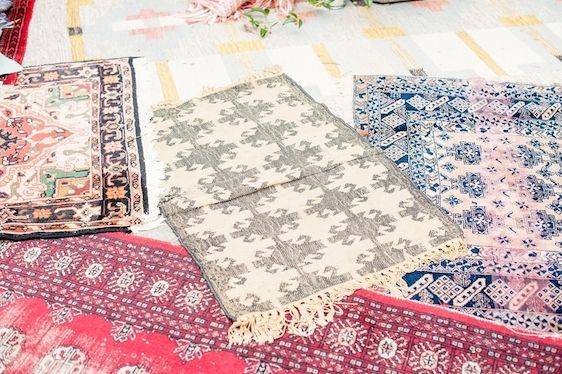 Such a fun and fabulous setup and I especially appreciate all of the colorful details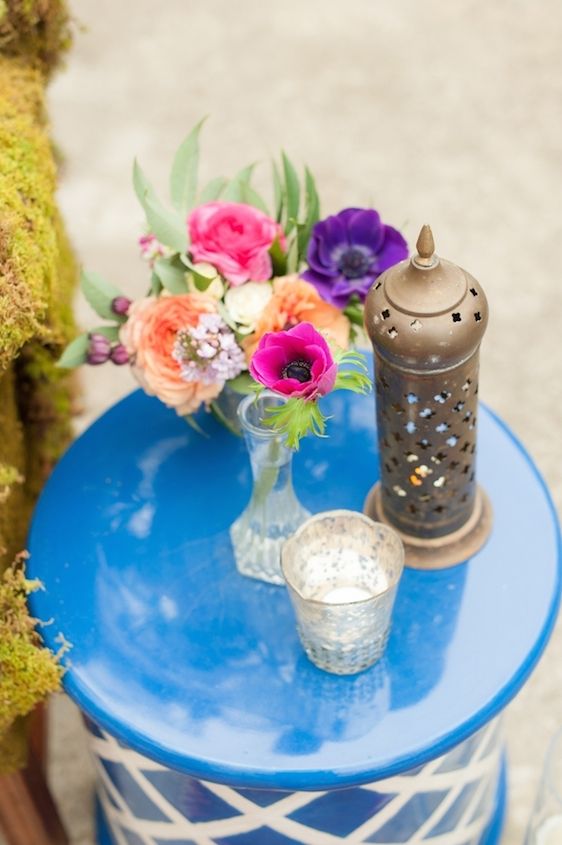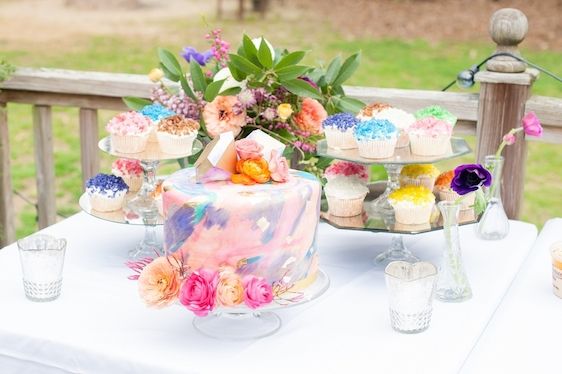 The anemones were so happy and bold.
And how awesome is this moss covered chair?
This cake design by

Sugar Euphoria

though? So simply is amazing!
So absolutely pin-worthy!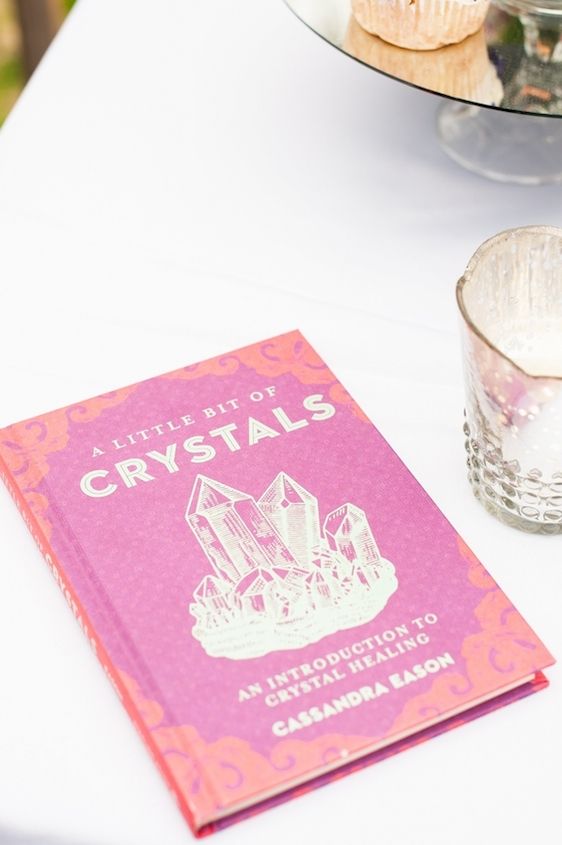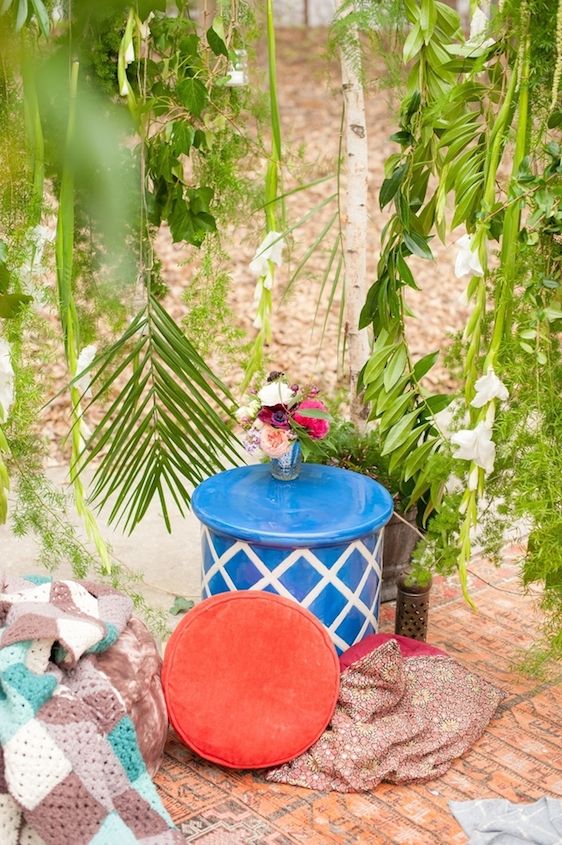 And I just love the incorporation of pillows and blankets...
Such a creative way to incorporate a cozy and inviting feel.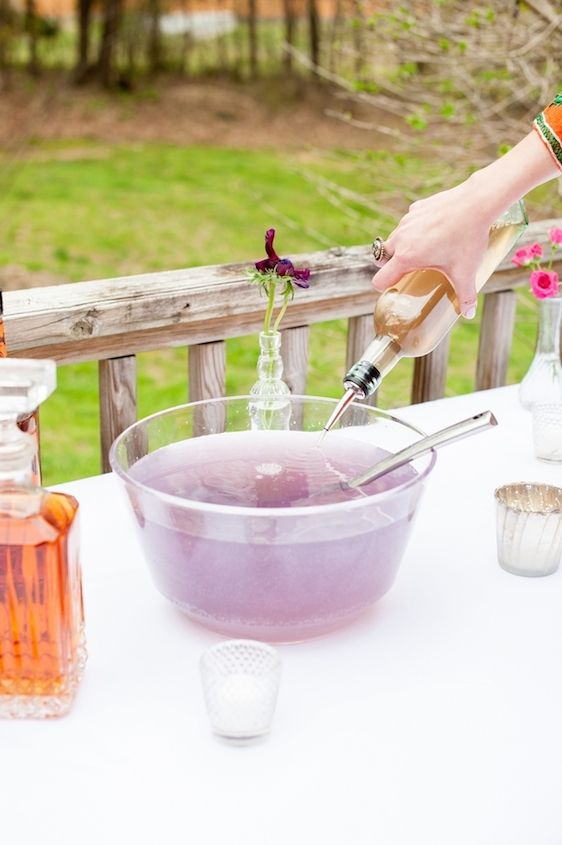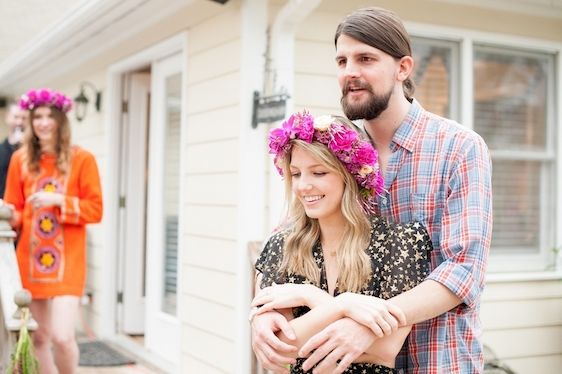 As you can see, Anna of Meristem Floral went all out for her best friend Destiny!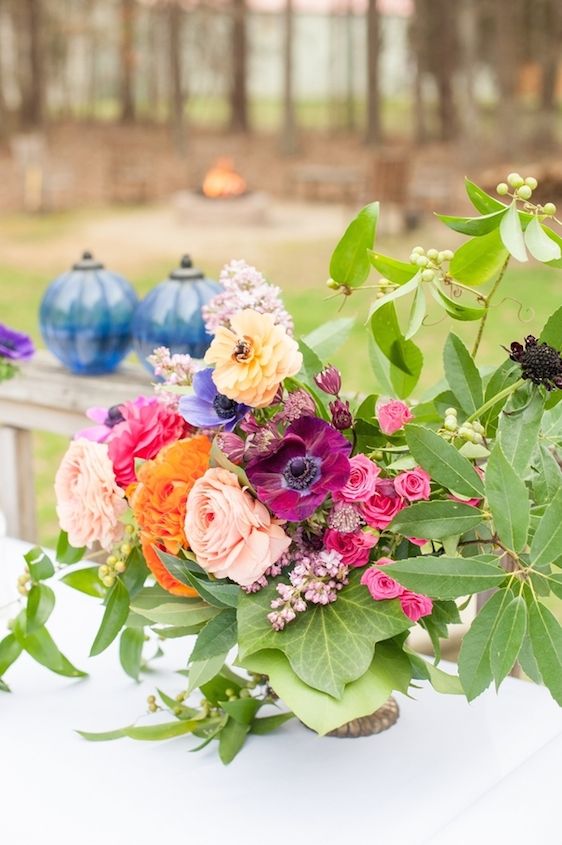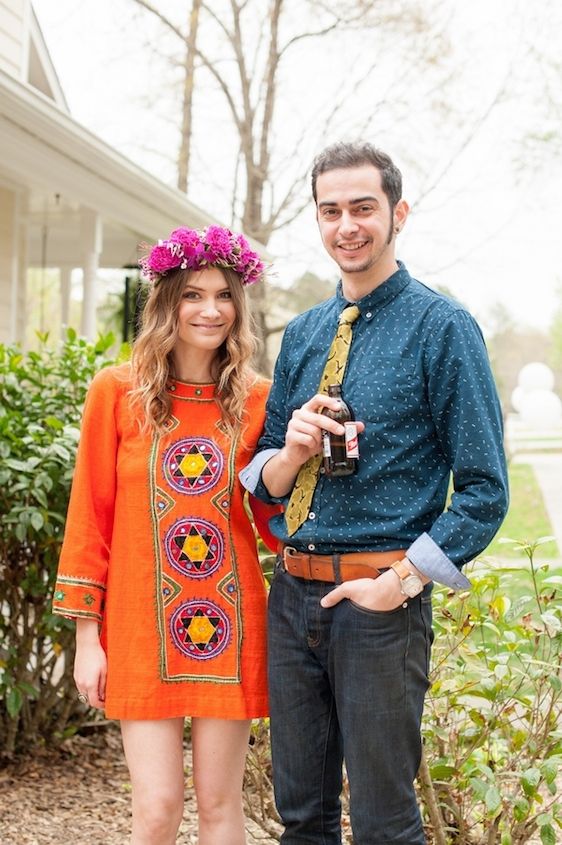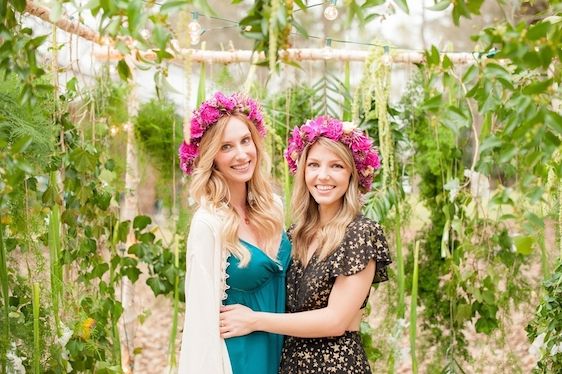 Colorful, whimsical, and filled with all kinds of boho-inspired goodness, this birthday bash is my kind of party! This party was filled with the sweetest of smiles, the prettiest blooms, and the most colorful details.
It's got a really amazing bohemian vibe going on with colorful details galore and all I can say is that this is one of the most fabulous surprise parties I've ever seen! Now excuse me because I have some serious pinning to do. Care to join me?


Photography:

Mikkel Paige Photography

// Floral Design:

Meristem Floral

// Cake Design:

Sugar Euphoria

//
Share This: