If you're anything like me then you're totally loving this boho trend that we've been seeing the past couple of years. Because what's not to love?
It's desert chic meets southwest flair and I for one just can't get enough! So imagine my excitement when I received this beautiful real wedding submission captured by
Sarah Maren Photography
!
From the florals, to the decor, and everything in between — Renee and Elise poured so much time and effort into creating a wedding day that was perfectly them! Let's take a look at how their day unfolded, shall we?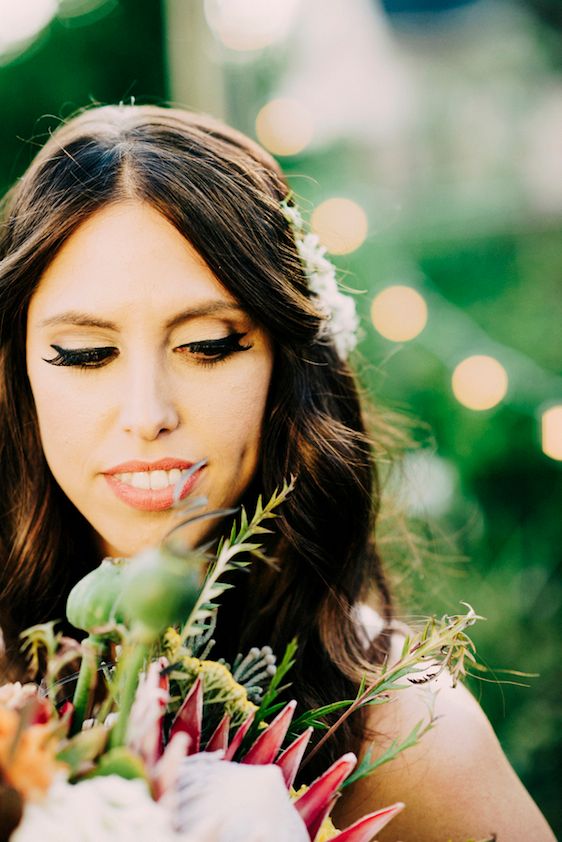 Backyard weddings are such an intimate way to say, "I do." Wouldn't you agree?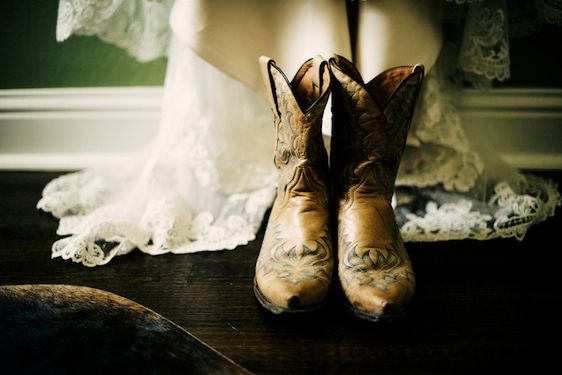 And so that's why I just love the fact that these two bought a home together with their backyard wedding in mind!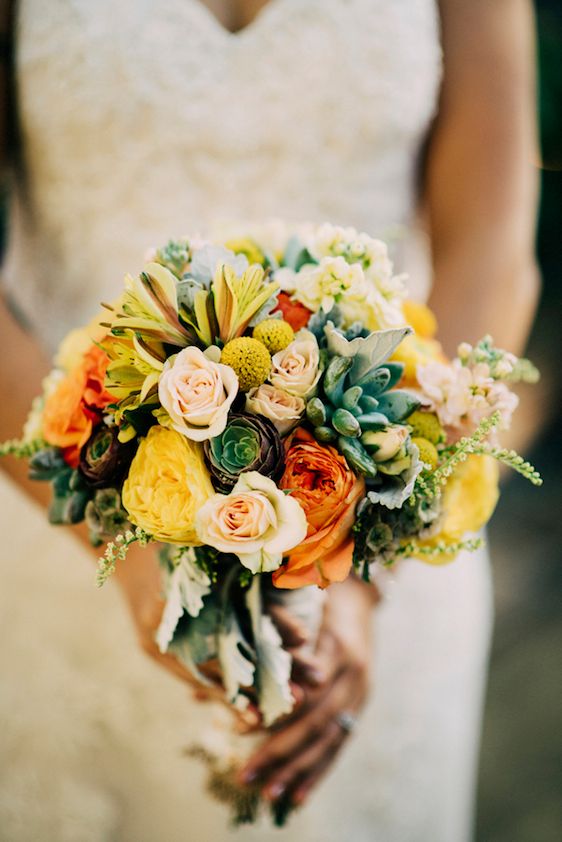 Renee landscaped their front and back yards and built a beautiful deck for the pretty pair to be married on...
...while Elise worked her magic by incorporating their stylish and eclectic home decor into their wedding day design.
Their photographer was actually the only professional they hired for their day.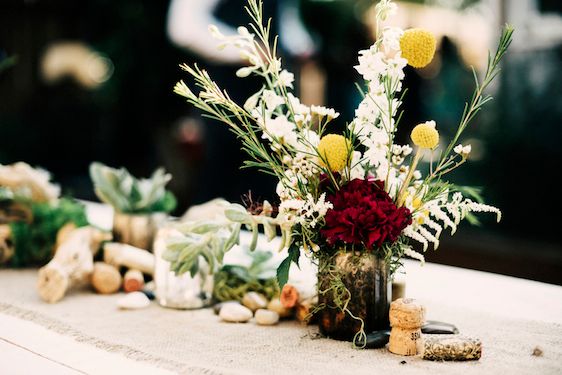 Friends and family provided everything from the hair and makeup to the flowers and food.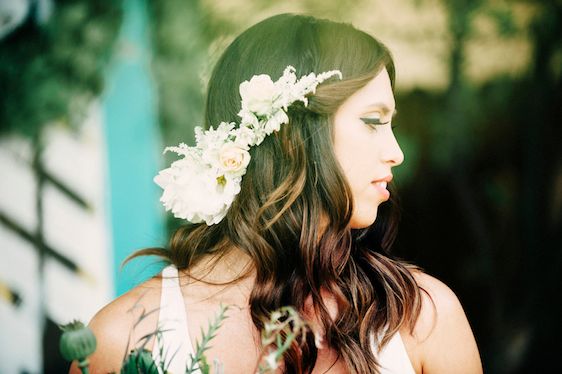 Add in a taco truck, a cake made by the flower girls, and a whole bunch of people who just adore these two and it was one heck of a wedding!
Um and can we just pause for a second and talk about how cute is this trio is?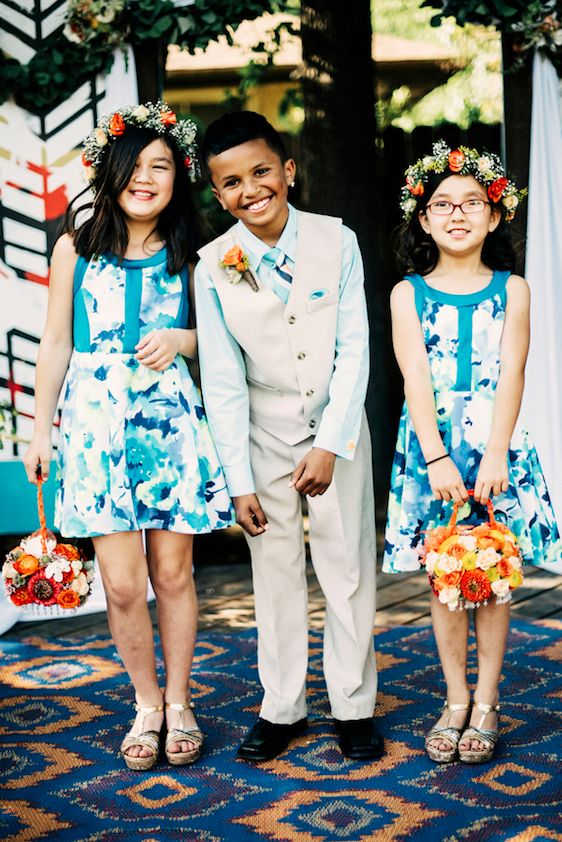 I personally just can't get enough of these bright and beautiful colors...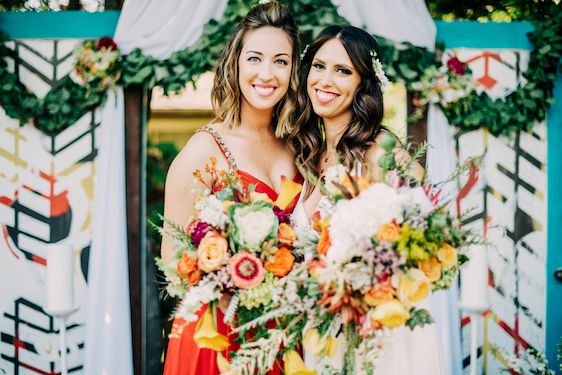 And what's not to love about the looks of this ceremony space?
This king protea wedding bouquet is such a stunner!
And can we just talk about how gorgeous these brides are?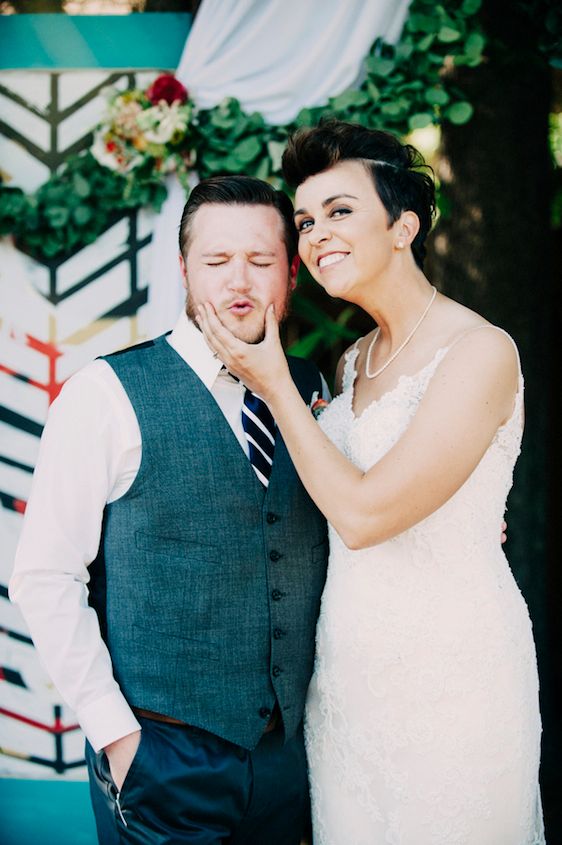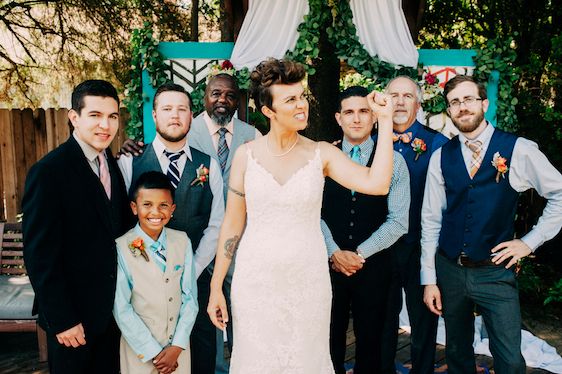 Lots of fun was clearly had as evidenced by these silly shots!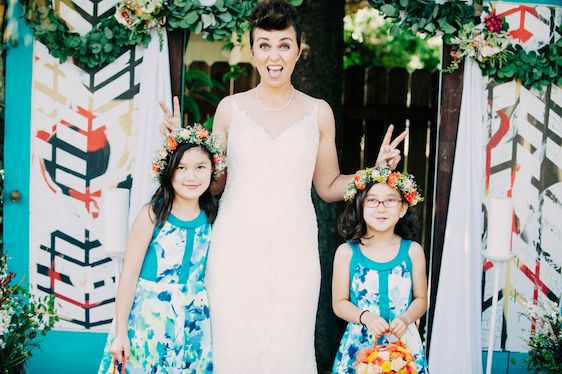 And here's more of that boho-chic decor that I just love, love, love!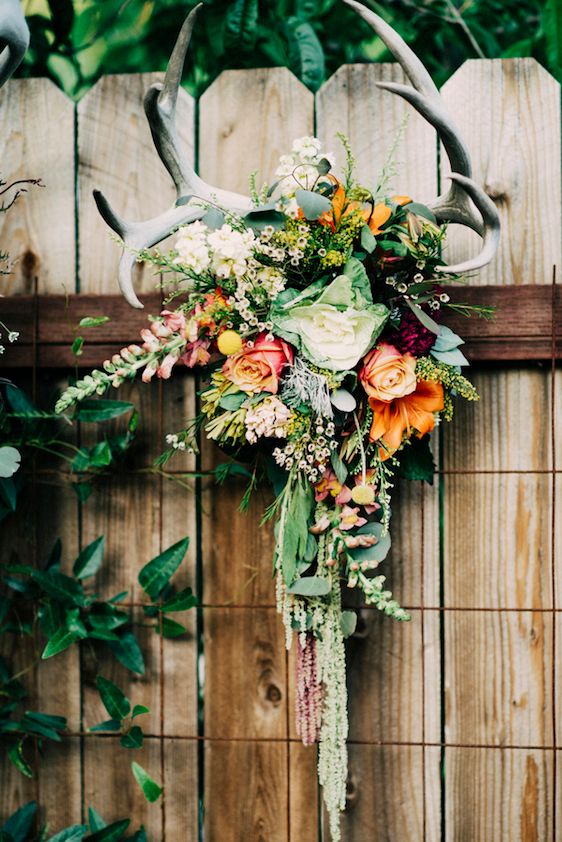 Their hair and makeup was absolutely stunning...
I just love the simple silhouette of this gown...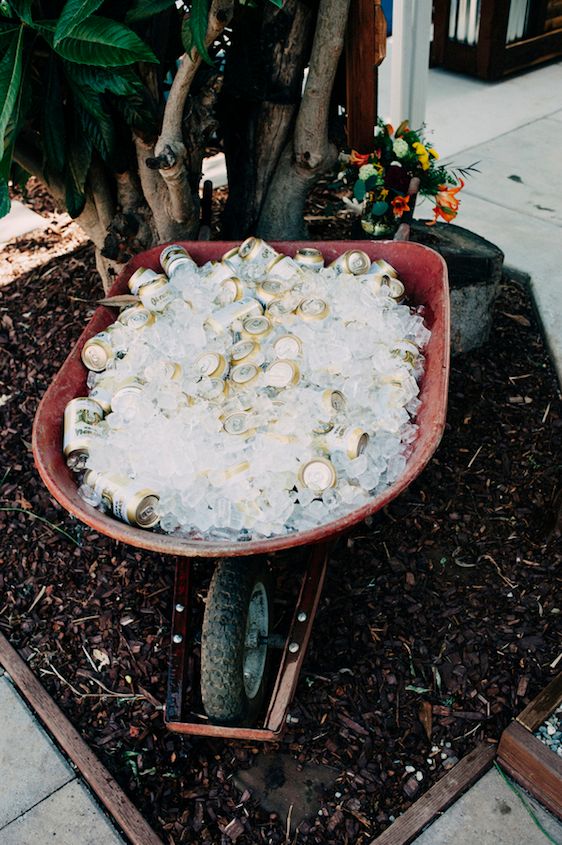 Antlers and geodes and antique trays? Oh my!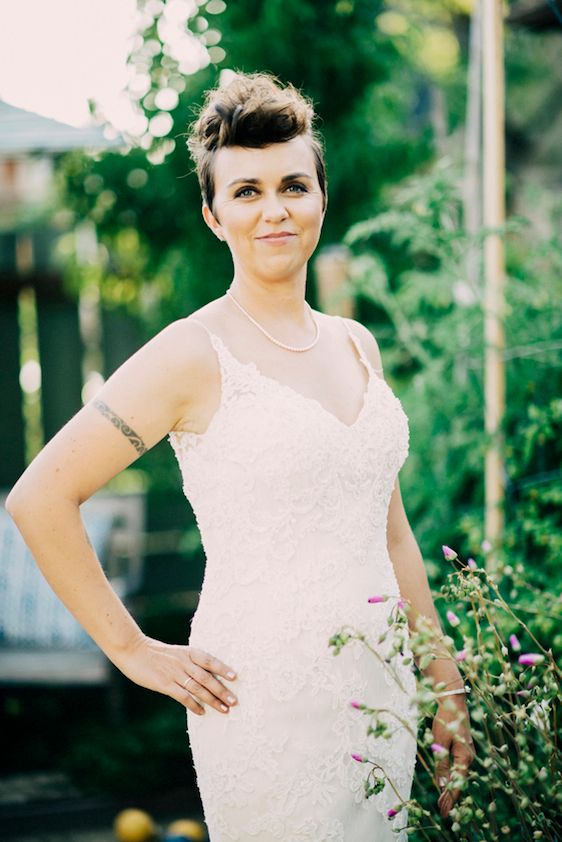 Plus I'm kind of obsessed with these lovely, backyard lanterns.
But it's these handmade details that have me feeling oh-so inspired!
Before long, it was time to say, "I do!"
You can just feel the love!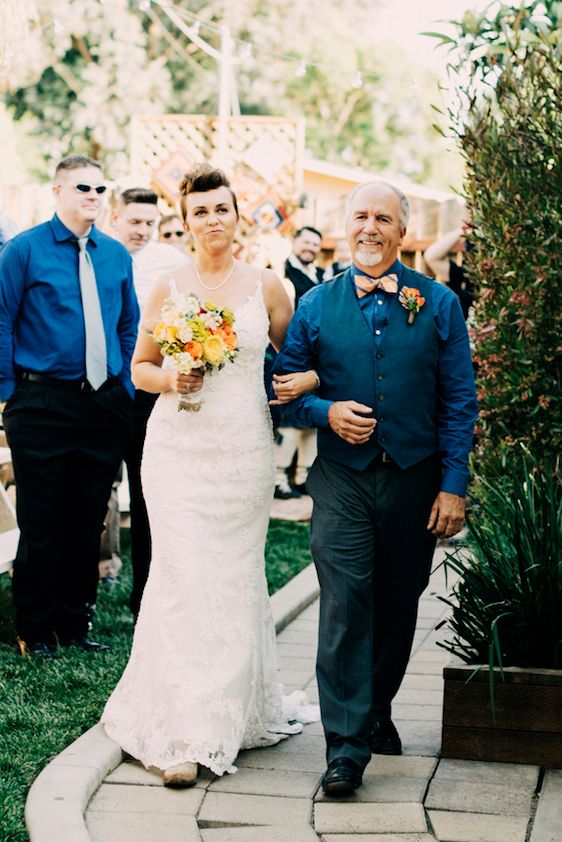 So beautiful, so lovely, so absolutely heartfelt...
And I'm just loving these big, beautiful bouquets...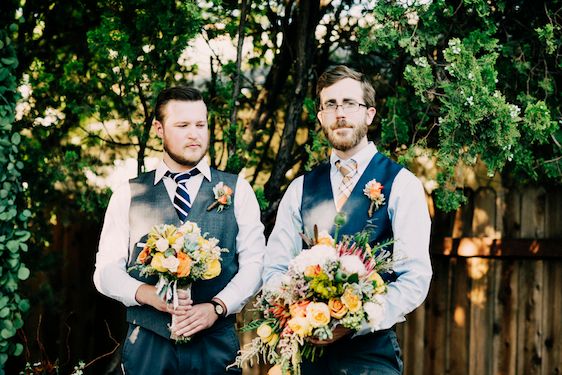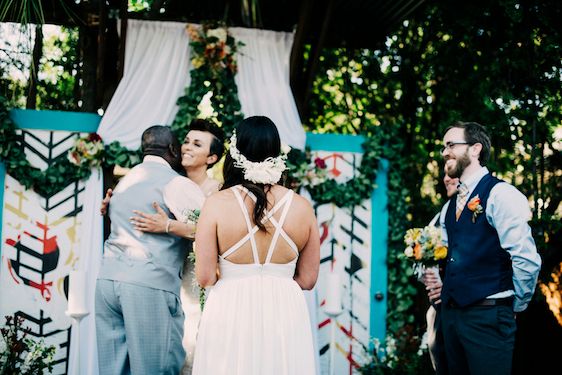 And this beautiful ceremony setup with the herringbone detailing? I'm in love!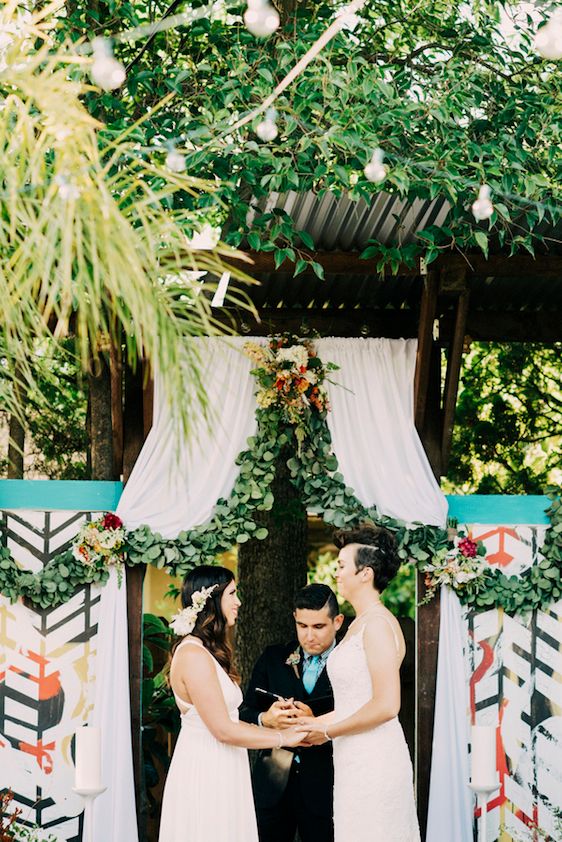 The ceremony backdrop was so unique and colorful!
And these two? So full of love and joy and feel good vibes!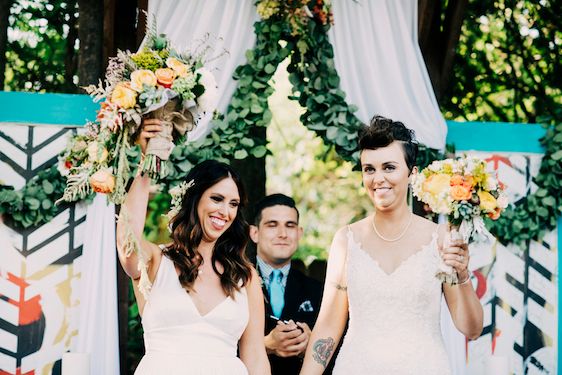 And then it was off to the reception...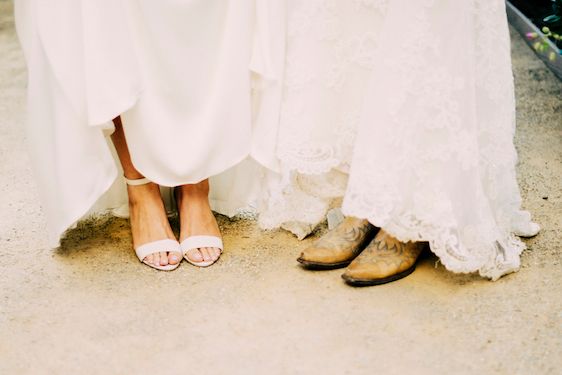 But not before stealing a bit of alone time and a couple of sweet kisses...
Such a beautiful couple they make, wouldn't you agree?
And so as the sun set, there was still so much celebrate!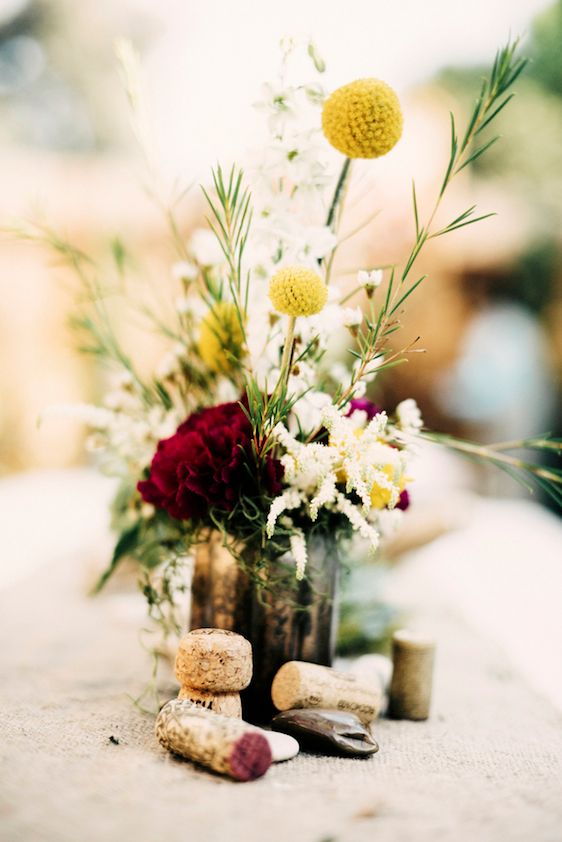 Their smiles truly do say it all!
Mormon cocktail, anyone? he he.
Games were set up in the garden for the little kids (and the big kids too!)
...and while twinkly lights danced across the party...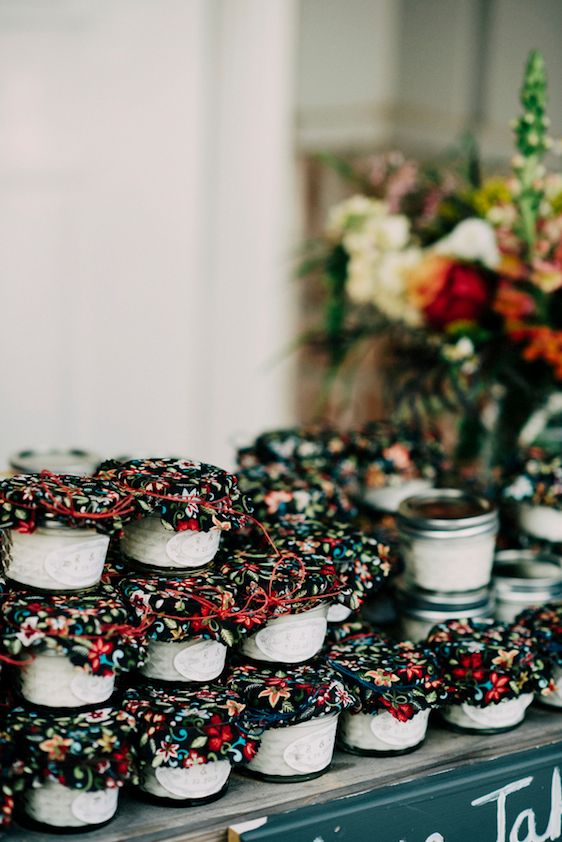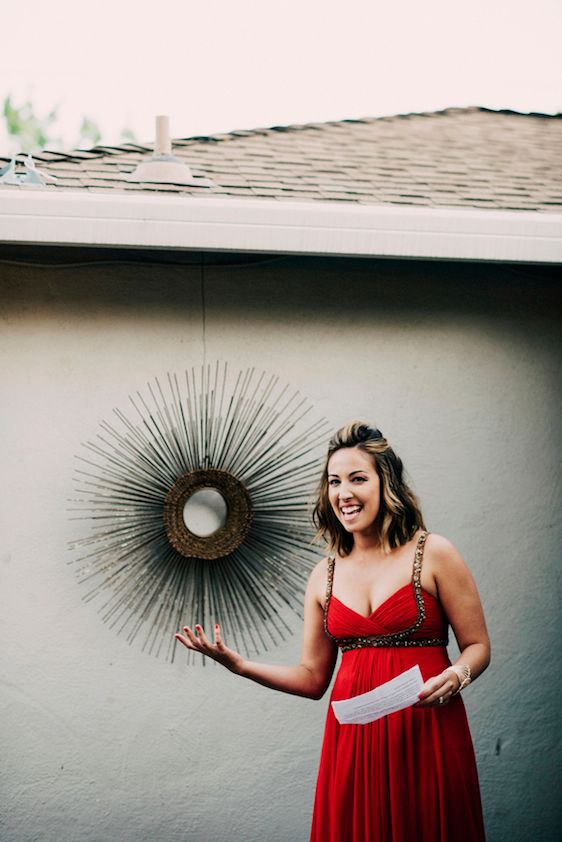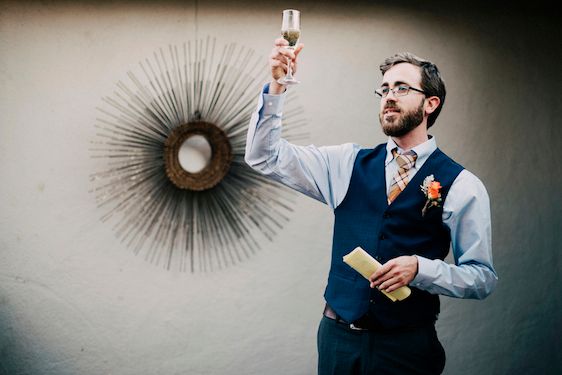 Heartfelt words were shared, tears were shed, and a lots of laughter could be heard...
It was a celebration like none other, because it was theirs...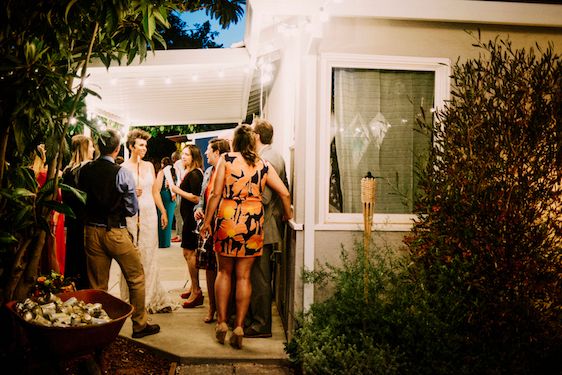 And how darling are these handmade favors, you guys!
Lots of love to the newlyweds, Renee and Elise — Thanks for sharing your special day with us! And to

Sarah Maren Photography

— thanks for sending over this beautiful, backyard wedding.
Such a pleasure to share this creative and colorful wedding day with my readers!
Photography by

Sarah Maren
Share This: