Yes, the Spring season is officially here, you guys! But before I officially say goodbye, I couldn't go without sharing this icy (and totally exquisite) wedding shoot with you all! Because what's not to love about this winter wonderland?
Just one look and I'm sure you'll agree that this is truly special. Actually — it's what I'd call epic! Yep, it really is that good! Captured beautifully by
AlliChelle Photography
and with event design and planning by
Leslie Dawn Events
, this wintry wedding inspiration truly is magical.
From the designer, "I was so inspired by the frozen magic that makes up the
Midway Ice Castles
located in Midway Utah. As for colors, we wanted to use pewter and sterling silver in keeping with the beautiful cool and chilly vibe that the ice castles evoked."
"We incorporated bold colors to contrast the cool vibe and brighten things up a bit..."
"...and we also wanted things to feel bright and beautiful with a frosted feel."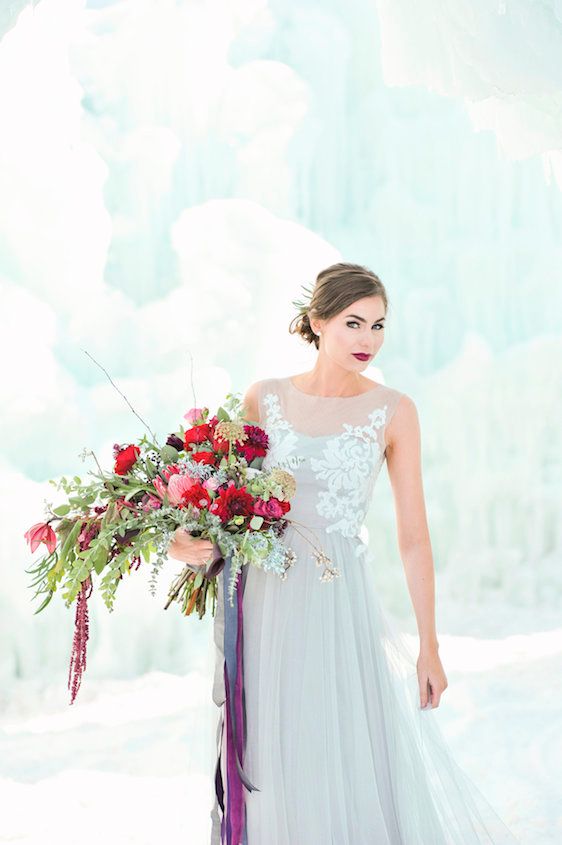 Floral designer,
Sax Romney
worked their magic with these gorgeous blooms!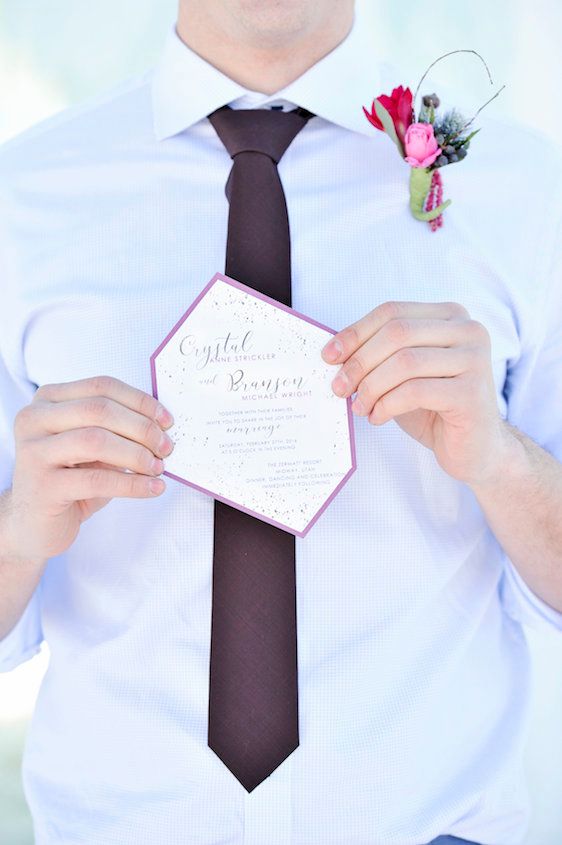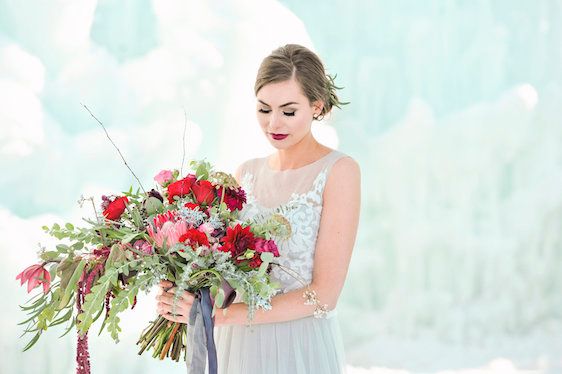 And can we all just take a second to appreciate how amazingly beautiful this gown is?
So ethereal, so elegant, so absolutely stunning...
And this tabletop design with it's sequin runner, and cascading florals?
It's as if someone brought a storybook to life!
The bold florals really pop against the dusty grey gown by
Natalie Wynn Design
.
And how romantic is this?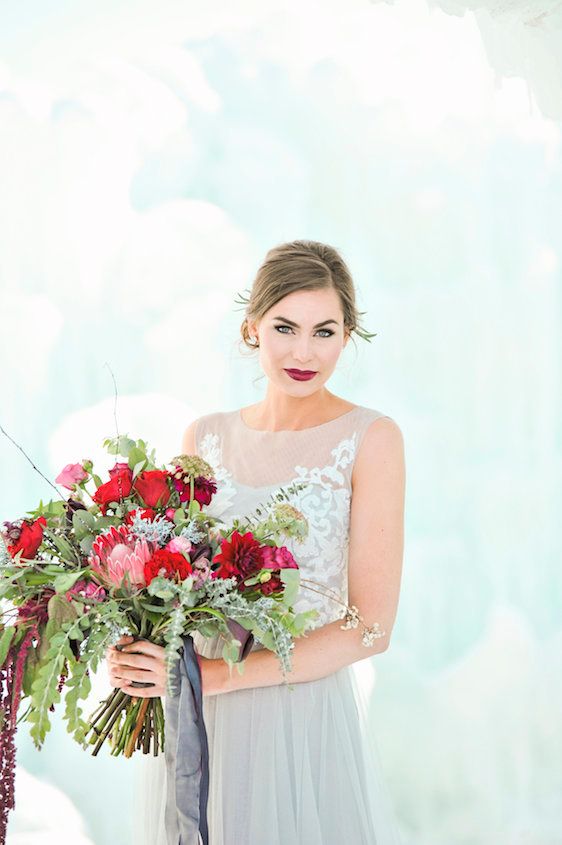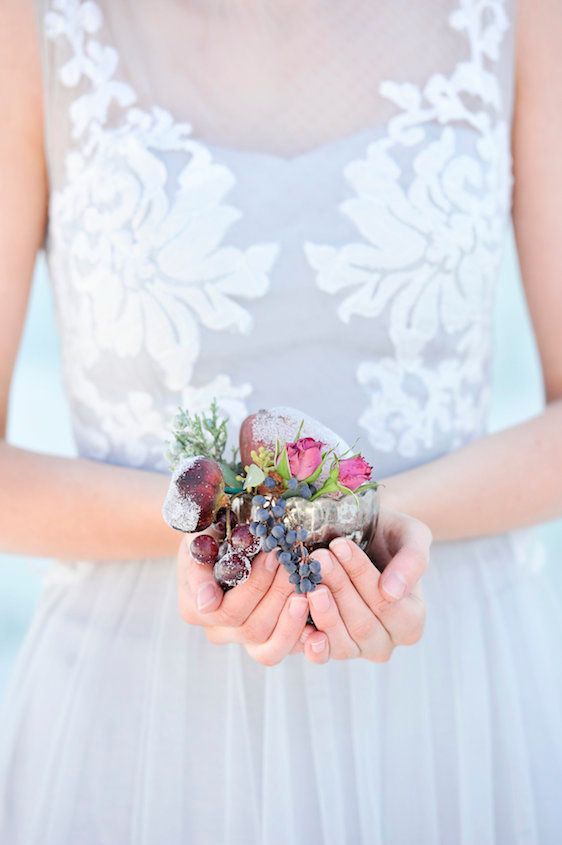 It's so beautiful, in fact, that I almost didn't believe that this place could be real...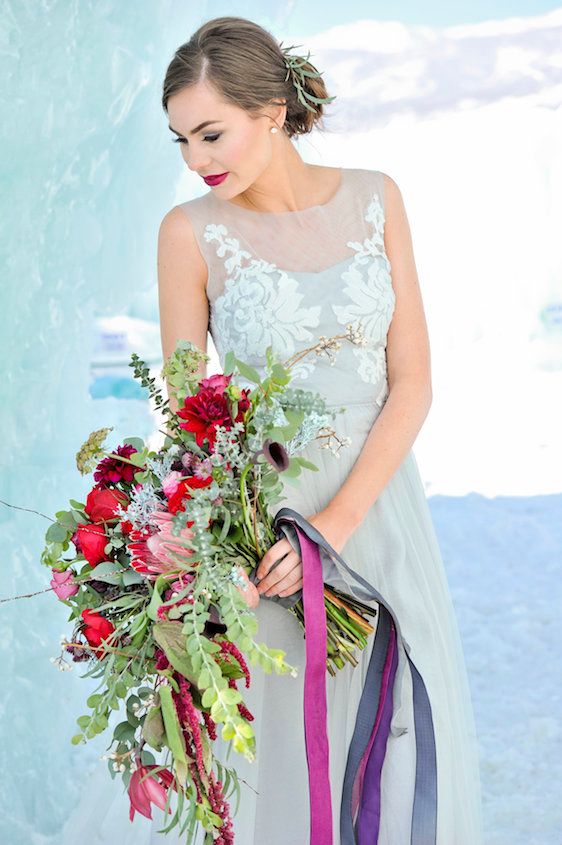 A place this gorgeous actually exists?
Someone pinch me, please! Because this must be a dream!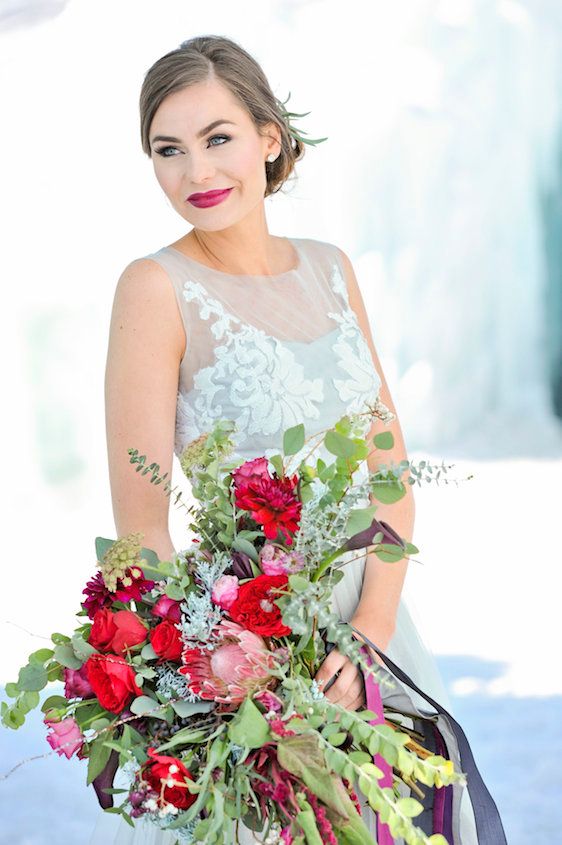 It's what I'd call snowy sophistication done oh-so right!
And there's no denying the gorgeousness that's happening here!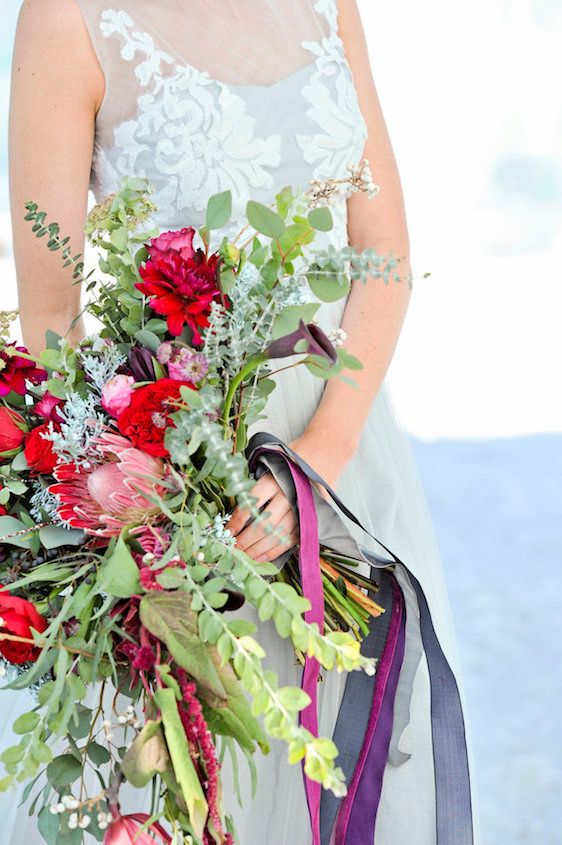 Make no mistake about it — an ice castle makes a pretty amazing place to say, "I do!"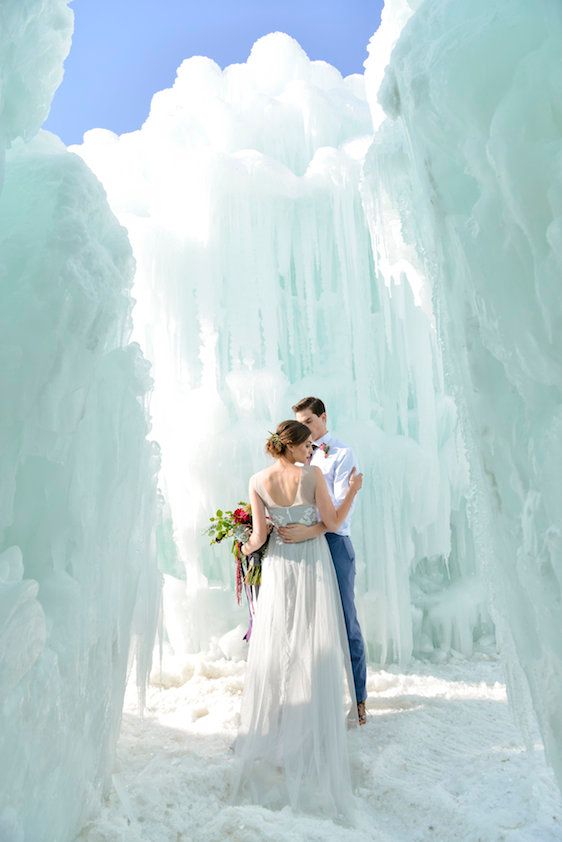 Wouldn't you agree? Because, I mean — just look at this place!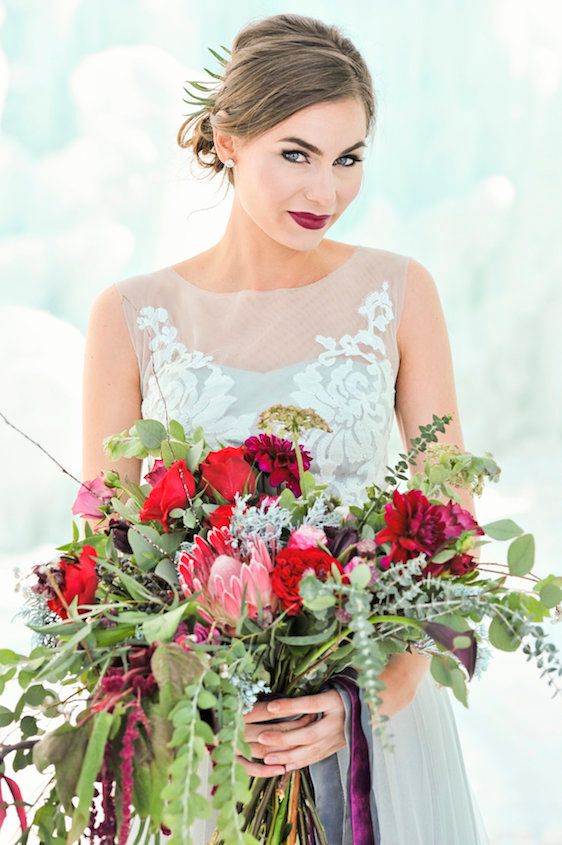 And this icy tabletop design is quite possibly the prettiest I've seen of it's kind!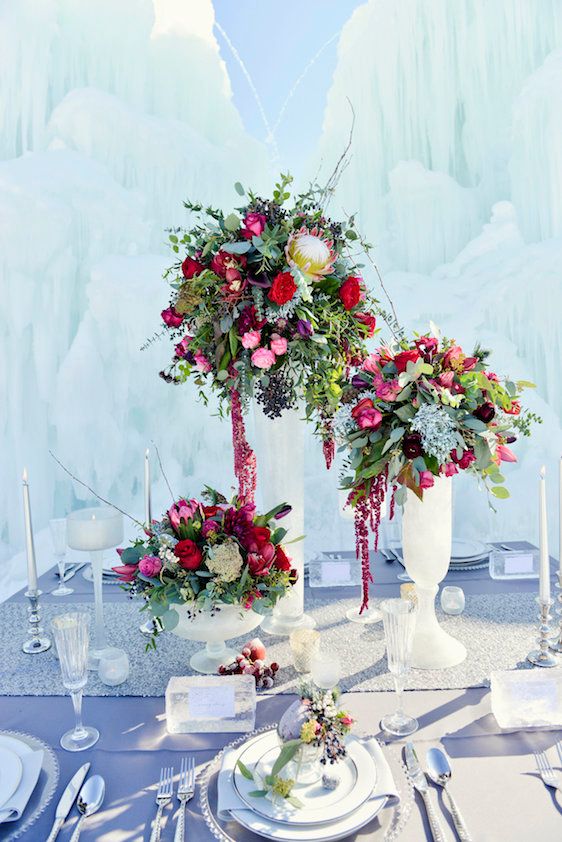 I just love the tall centerpieces. They look so perfect in this space!
And this custom stationery designed by
Jeneze Designs
really adds a modern touch!
Oh, and what's not to love about this amazing cake design by
Flour and Flourish
?
Between the beaded chargers, those gorgeous linens, and the sugared fruit...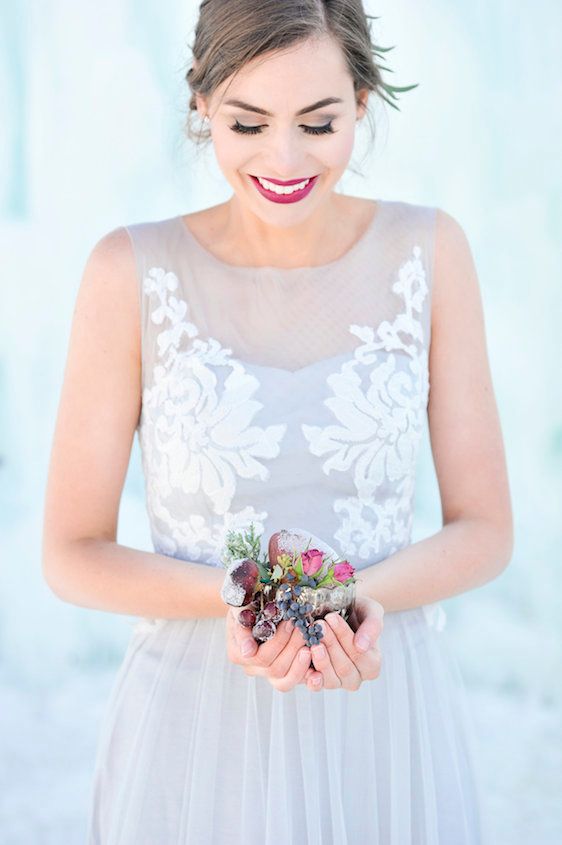 I'm just loving all the thought that went into this, "We wanted every detail to evoke the frozen magic from the ice incrusted vases town to the pewter sequin linen details."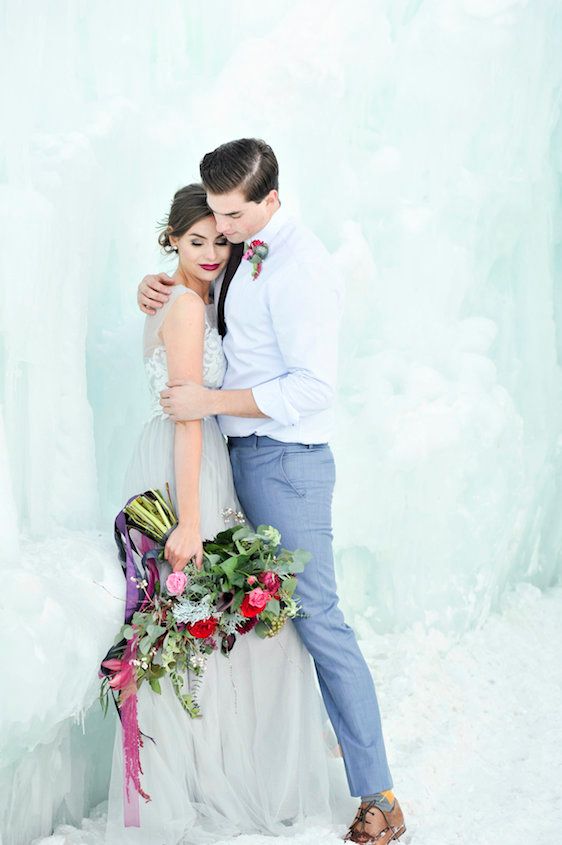 And are you seeing this place cards incased in ice? Hello, gorgeous!
And so absolutely pin-worthy if you ask me!
I'm not sure what I love most....
The landscape is what really stands out to me though...
And how wonderful are these shots under the archway?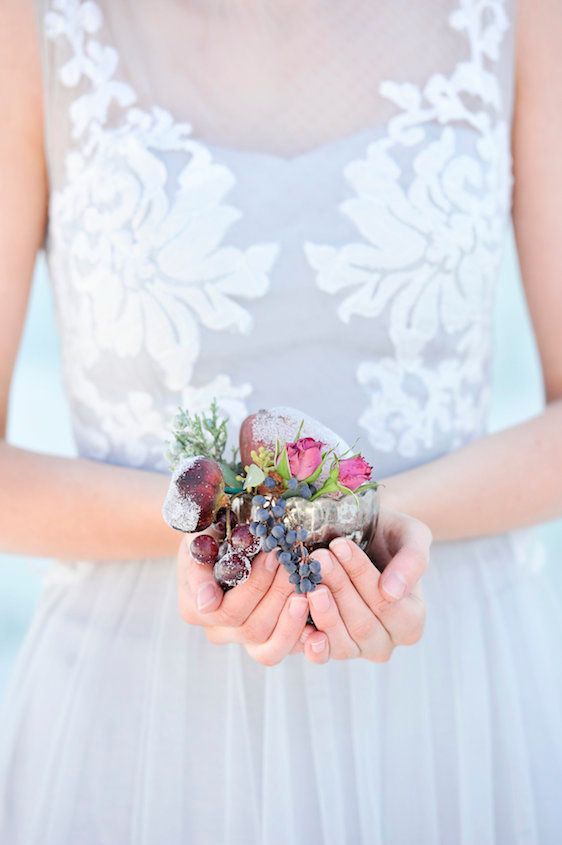 There really is so much inspiration here!
And with details as pretty as these?
I have a feeling that I'm not alone in this swoonfest of mine...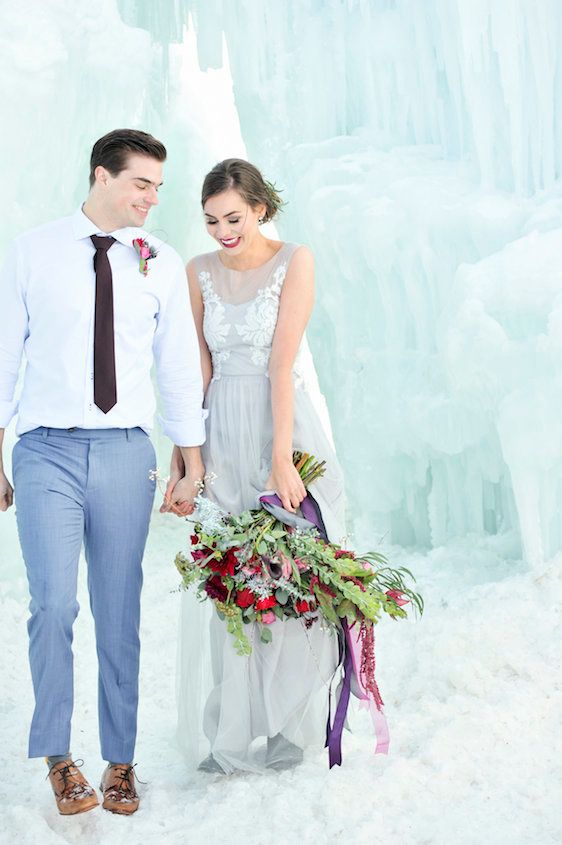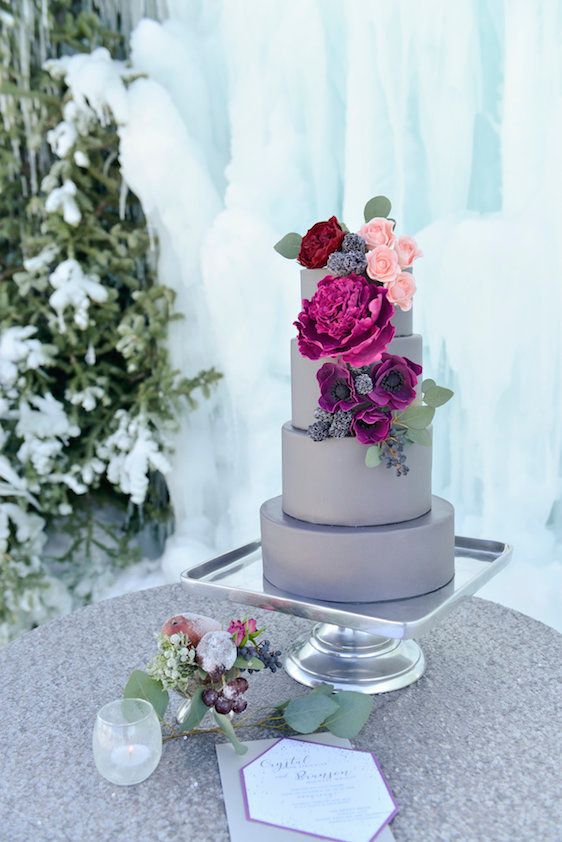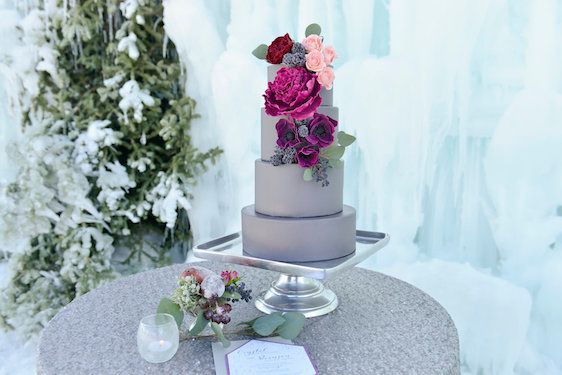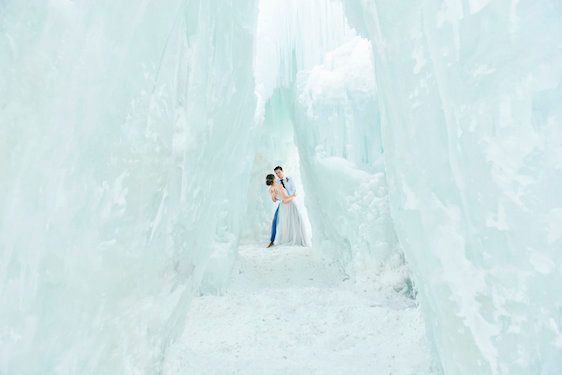 Ahhhh, it doesn't get more romantic than this!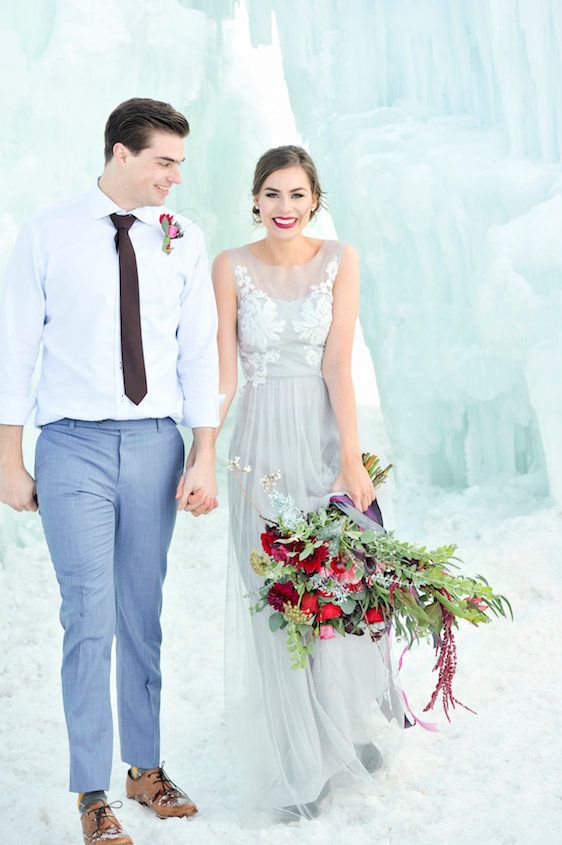 So absolutely sweet, if you ask me!
And this gown? So totally twirl-worthy...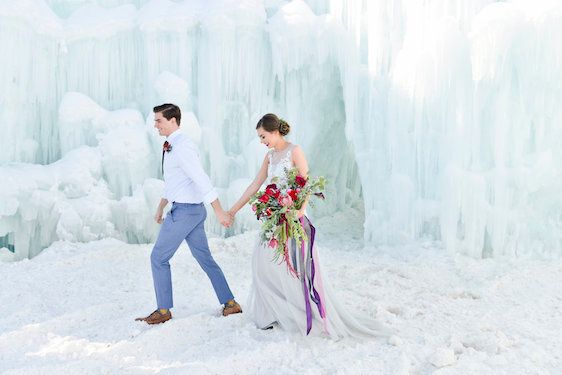 And before this storybook wedding comes to an end?
I can't go without sharing just a few more of these amazing captures...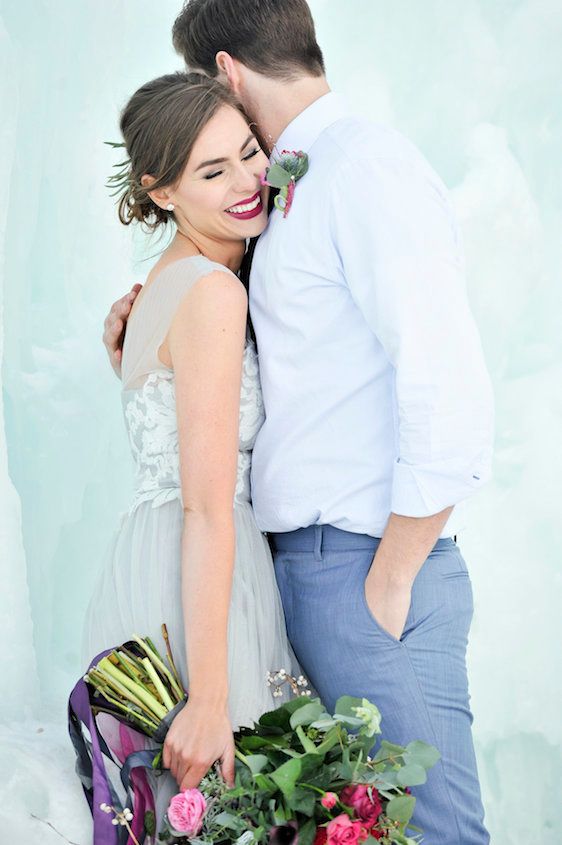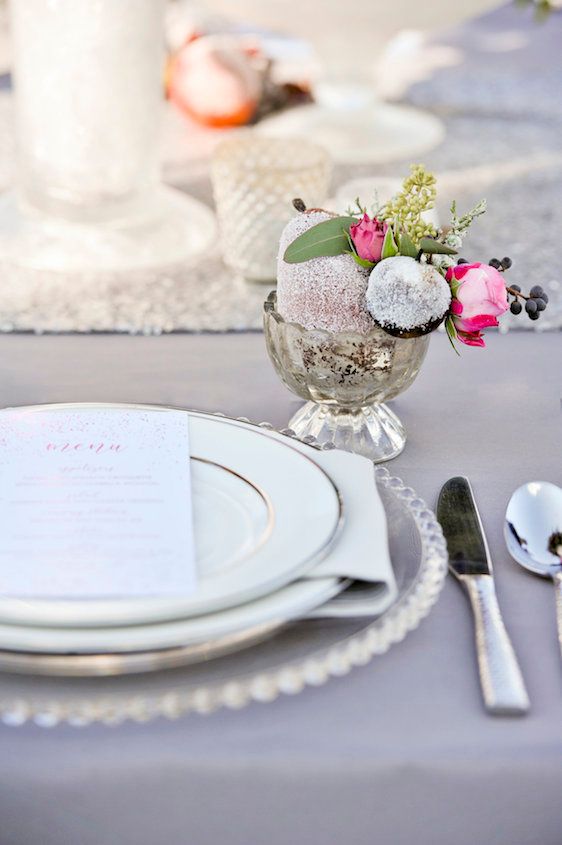 Whoa! I told you that this was nothing short of epic!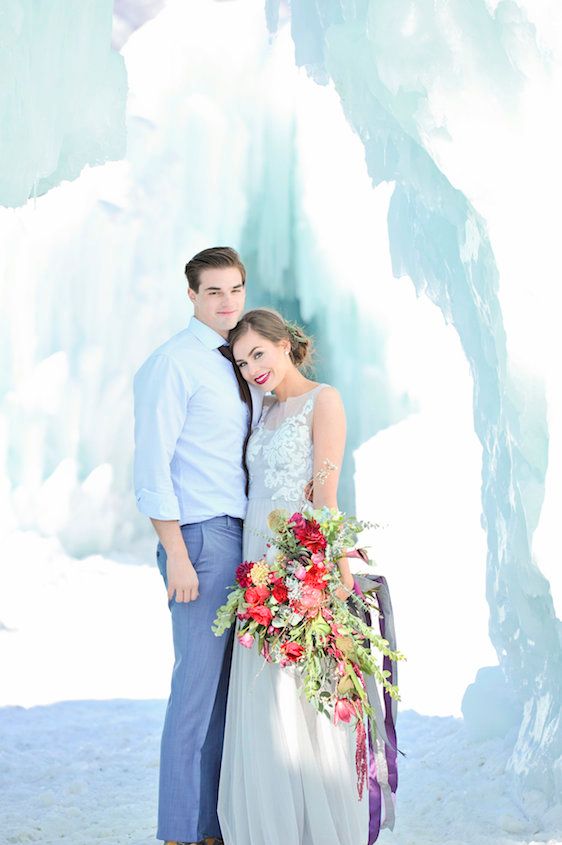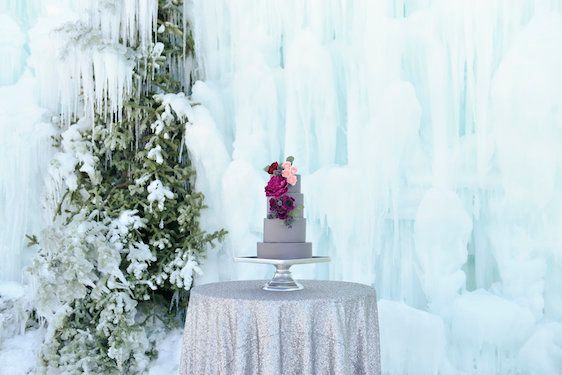 This film by Ashley and Todd is a total MUST-see — just a little glimpse into how it all came together!
Film by Ashley and Todd.
Huge hugs and high fives to the wedding pros who came together to make this amazingness happen. There's so much to love and it's truly inspirational the way that color was used in this shoot.
It's the perfect mix of cool colors with it's icy blues, gorgeous greys, and pretty purple tones — and I just love all of the thought that went into these icy details!
Share This: