With lush, native plants, century-old Oaks, and natural open spaces just miles from the Austin city limits,
The Greenhouse Driftwood
is not your average venue.
It's a special place in the heart of the Hill Country, nestled between Onion Creek and Jackson Creek in Driftwood, Texas, The Greenhouse provides an elegant, unique setting for events in the midst of nature.
With warm Spring vibes and details galore, this dream team of wedding pros made beautiful things happen and lucky for us,
Twin Lens Weddings
was there to capture all of the gorgeous details!
From the team, "Our palette was full of color as we envisioned this as an airy welcome to Spring. We paired gorgeous greens with warm pinks, yellows, and oranges, and little accents of lavender and red."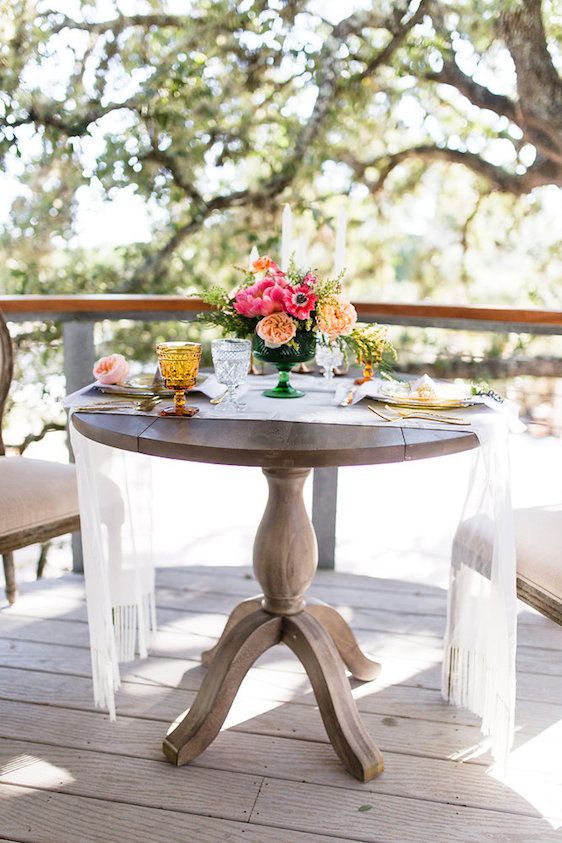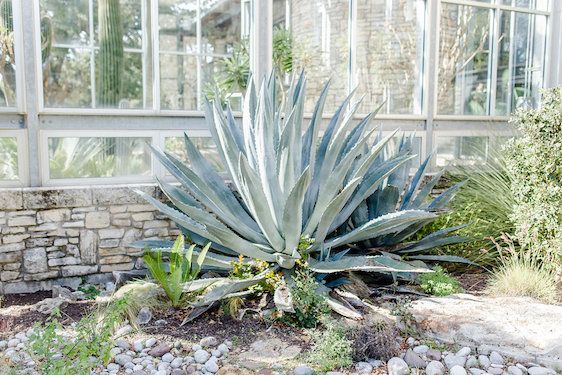 "Two bridal looks were created — one is the traditional bridal look which we envisioned for the ceremony..."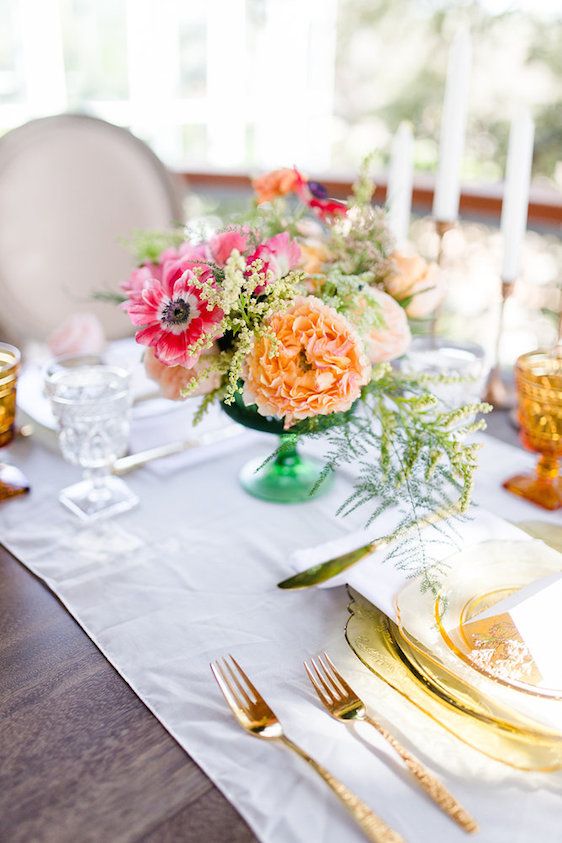 "...and the second is a less formal idea for reception/party time! We were inspired by Elizabeth Taylor's silk green wedding dress."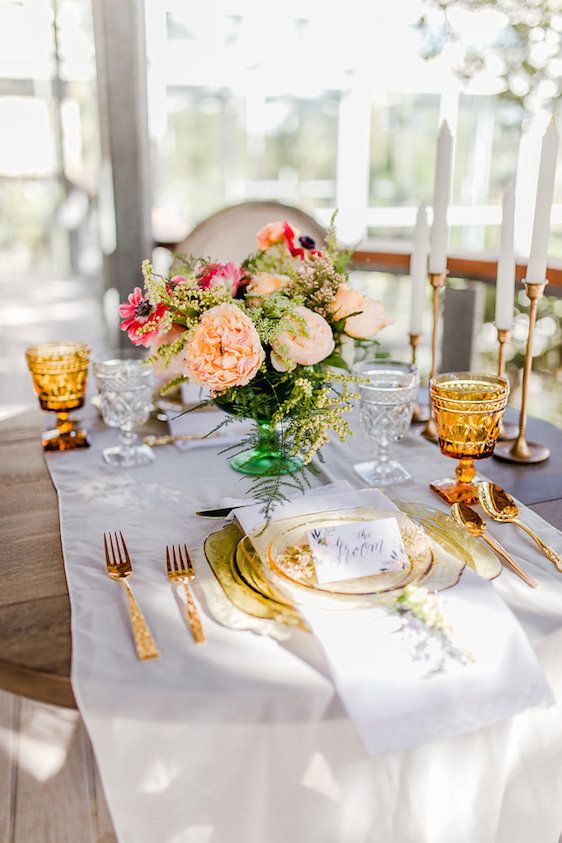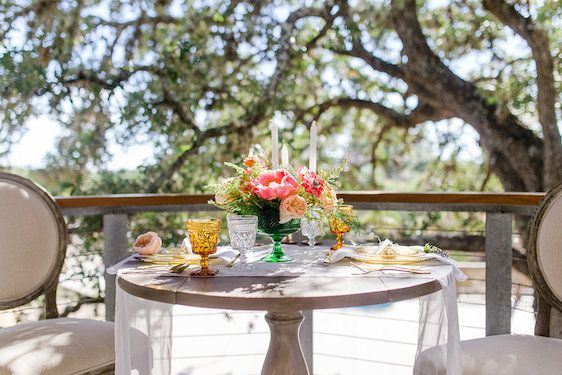 Um, can we just talk about the gorgeous colors we're seeing here?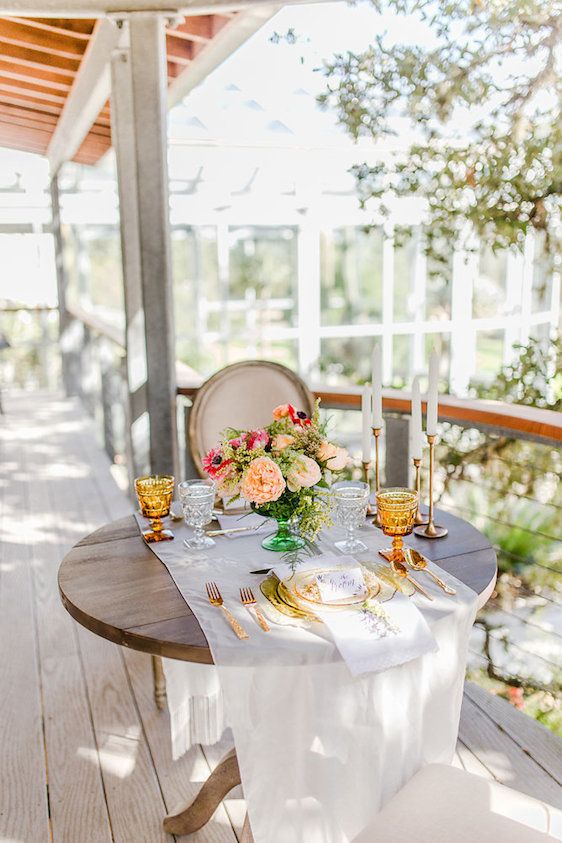 I'm absolutely living for these cheerful blooms designed by 3 of Cups Design + Florals.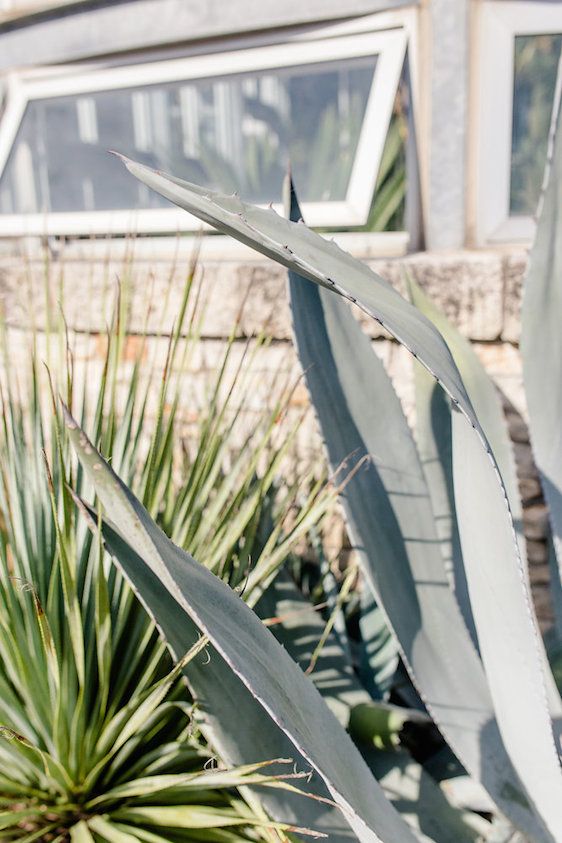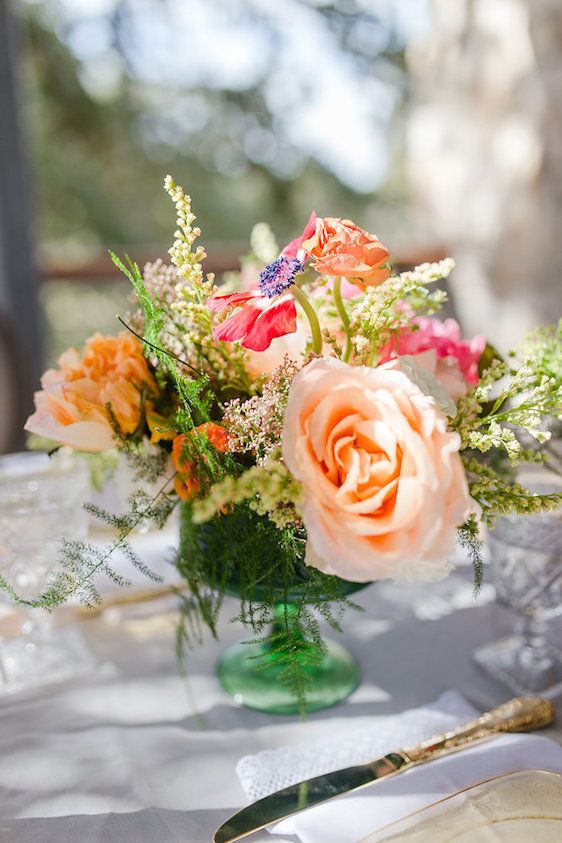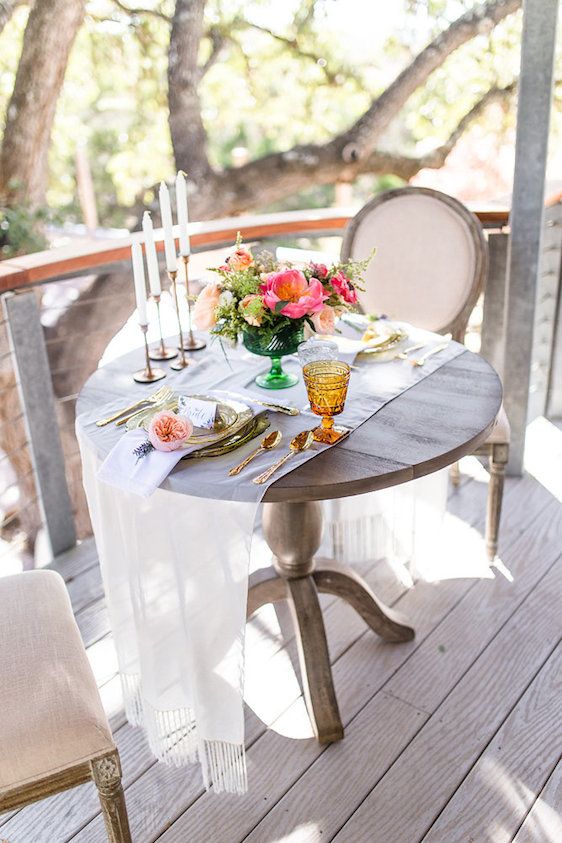 And what's not to love about these place settings?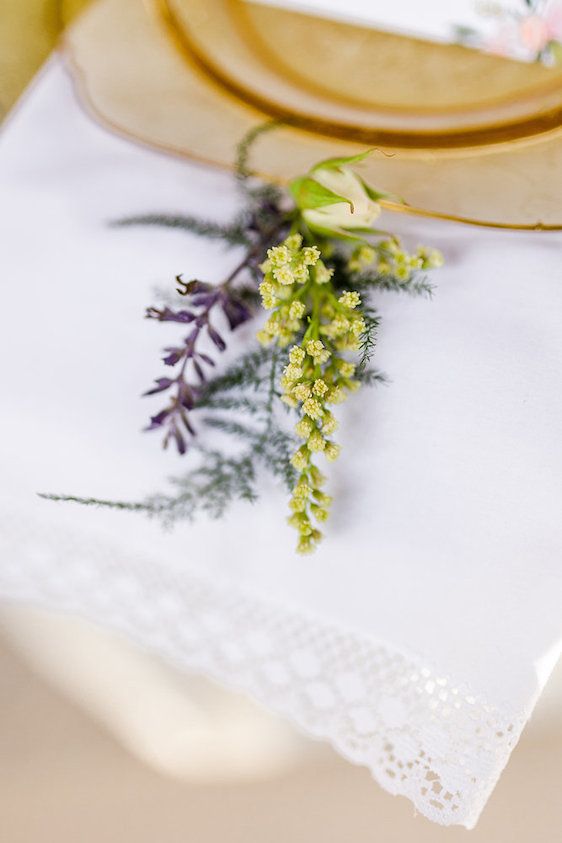 Classic elegance with a boho inspired hairstyle? Yes, please!
Love the flowers in her hair and the open back on this gown...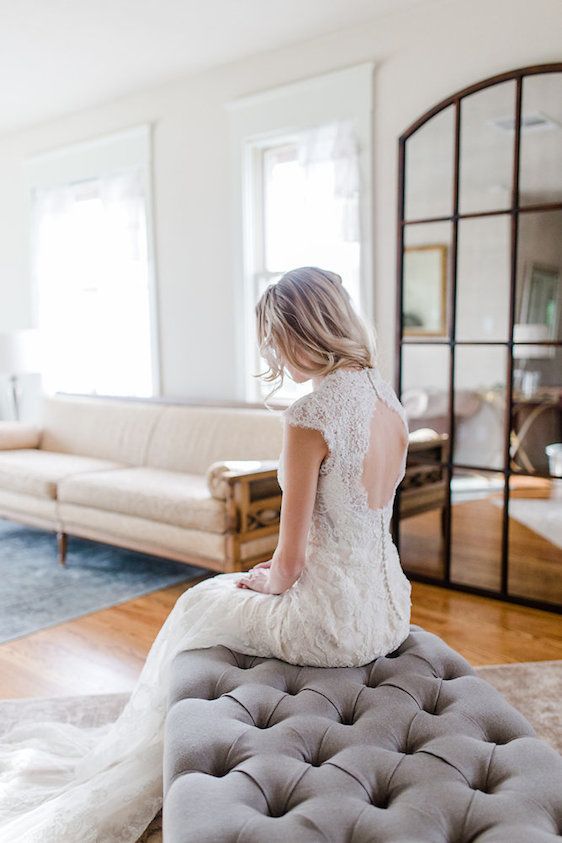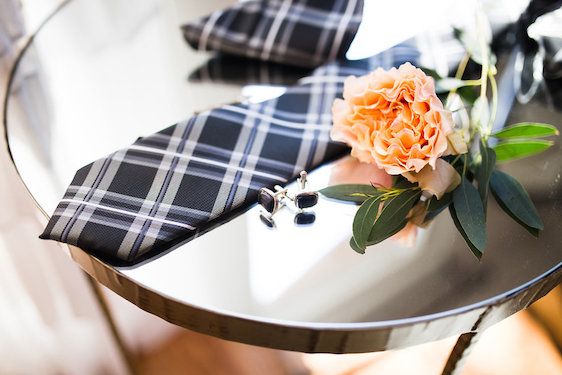 Also I'm totally obsessed with this plaid tie and how sharp this navy blue suit looks paired with these citrus inspired hues!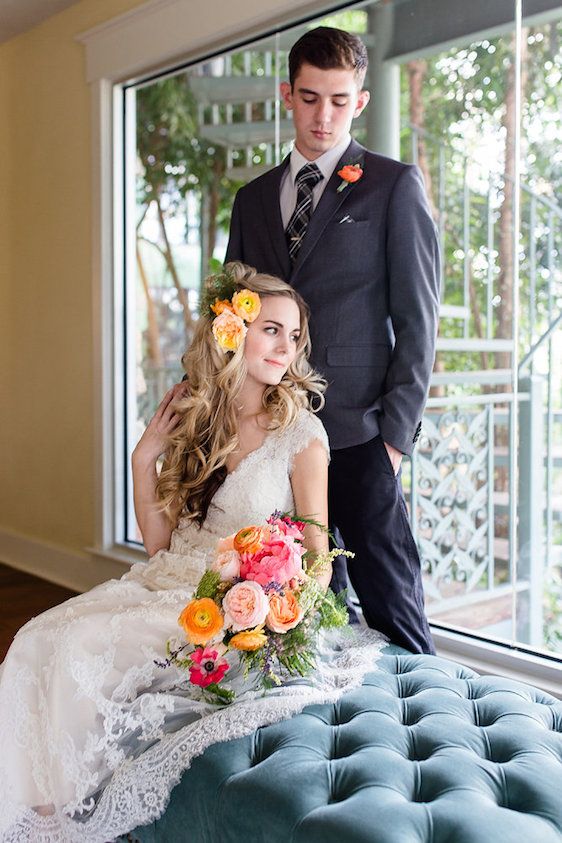 Vintage inspired lace pairs oh-so perfectly with pink peonies. Wouldn't you agree?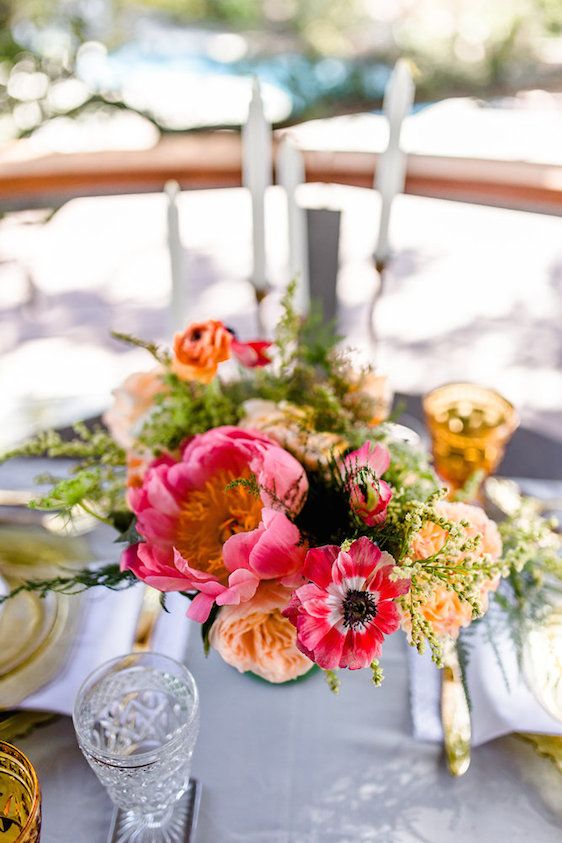 And how adorable are these two?
The gorgeous greenery at this venue really adds an exotic feel...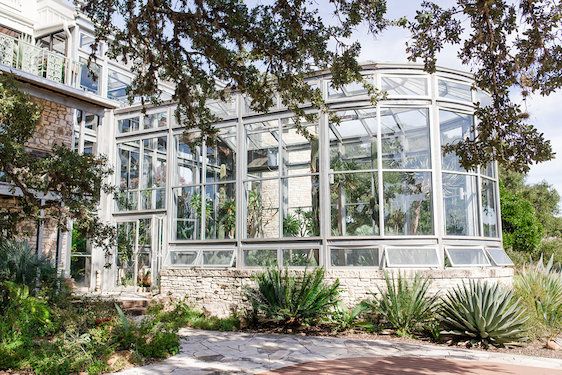 It's an almost Palm Springs feel with all the palm trees, and cacti.
And seriously? How gorgeous are these blooms by 3 of Cups Design + Florals?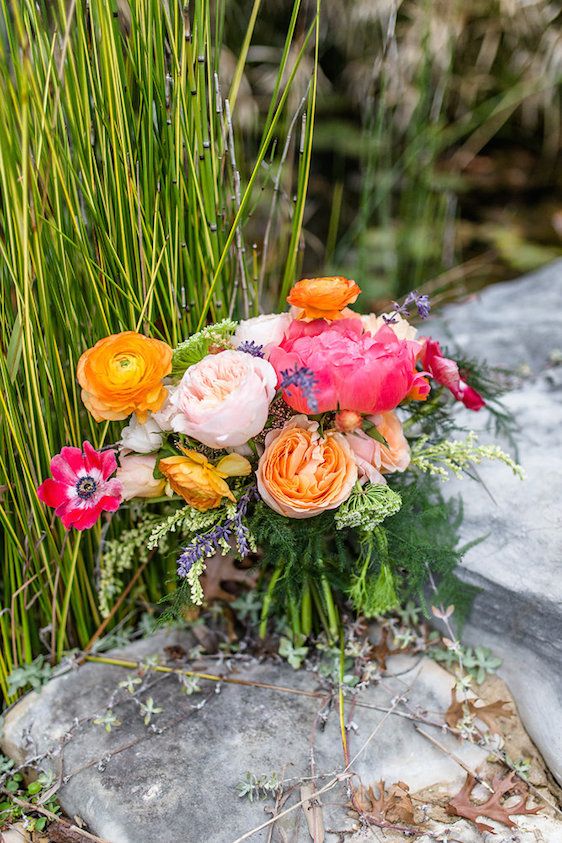 So elegant, so sophisticated, so absolutely swoon-worthy!
And this vintage inspired lace gown has my heart!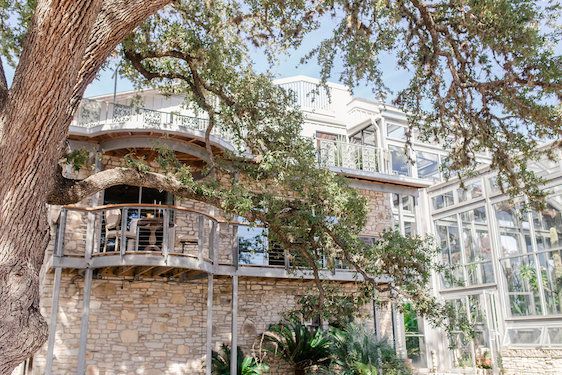 The Greenhouse at Driftwood really is such a unique space to have a wedding!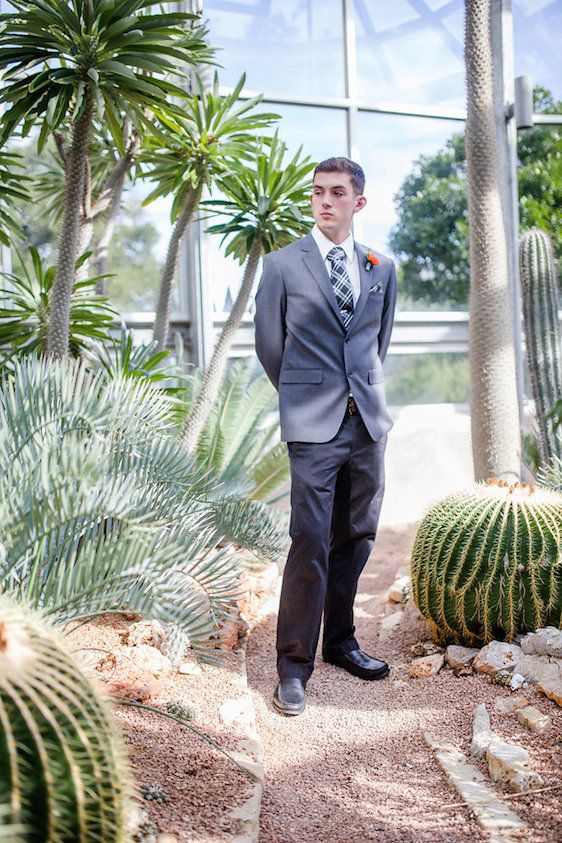 And I just love all of the desert vibes I'm feeling here...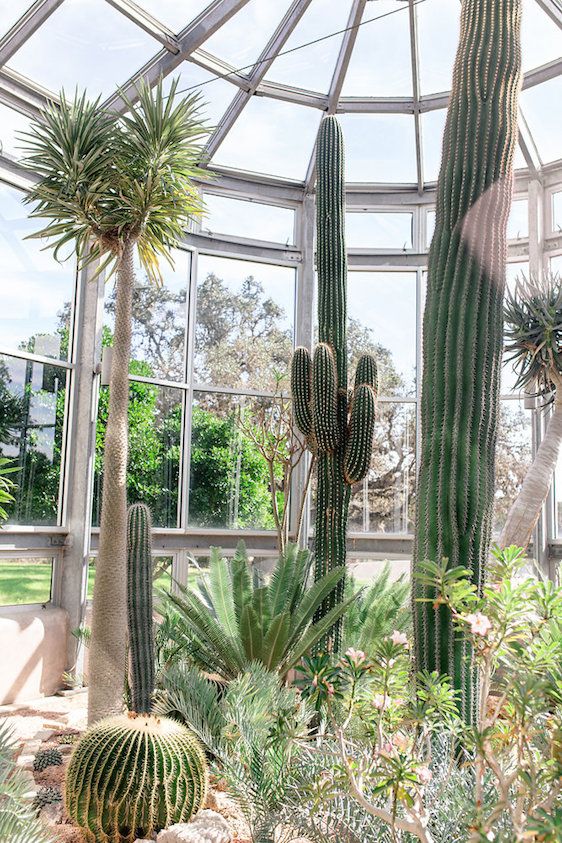 So super pretty, if you ask me! And unique too!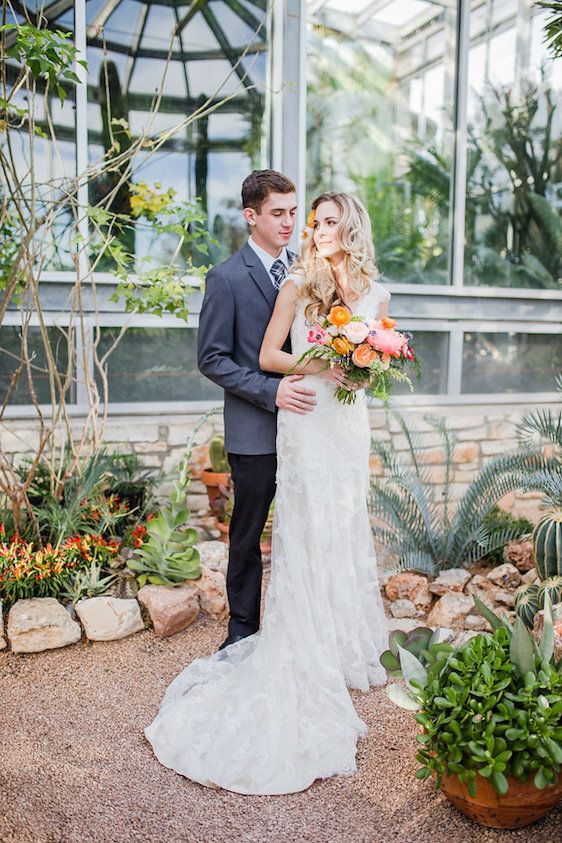 Fabulous florals, and a couple this cute? love, love, love!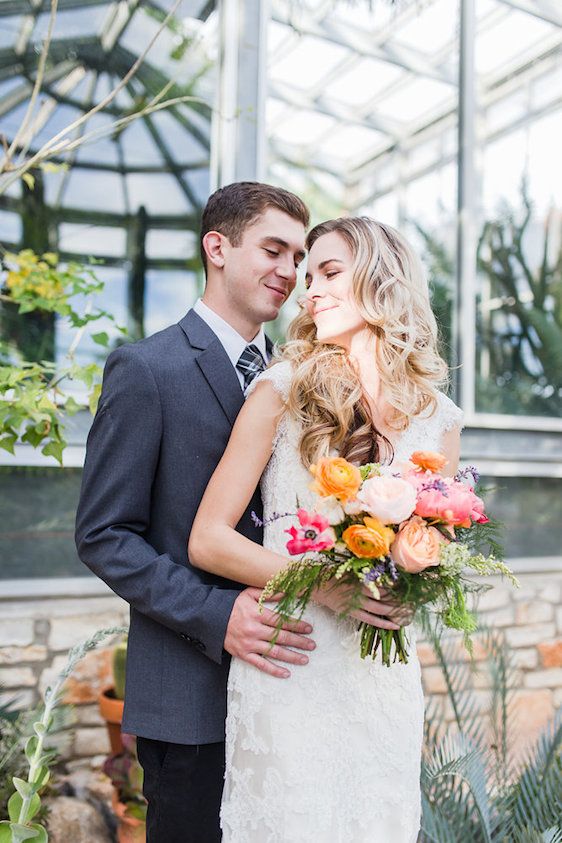 With an attention to conservation, sustainability is truly a way of life here at this venue!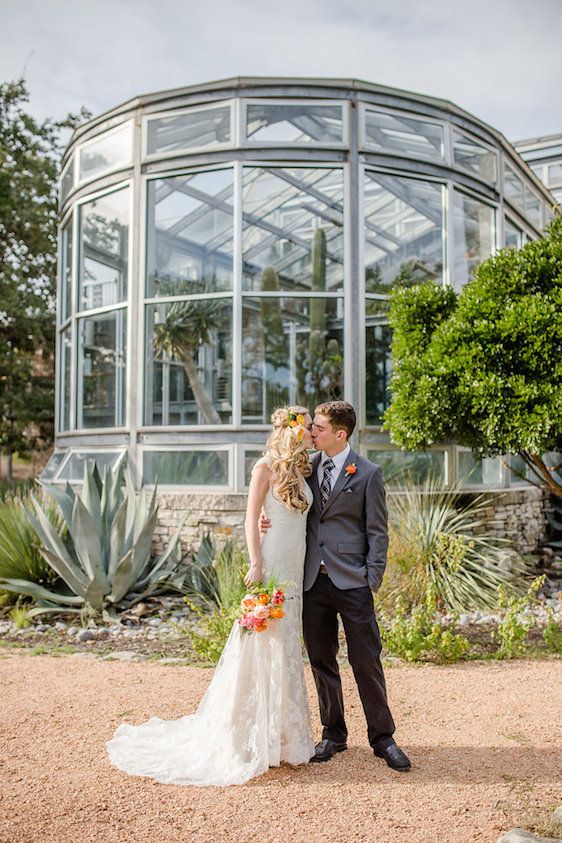 For instance, can you believe that the property has been using rainwater collection for primary water use since the 1970's?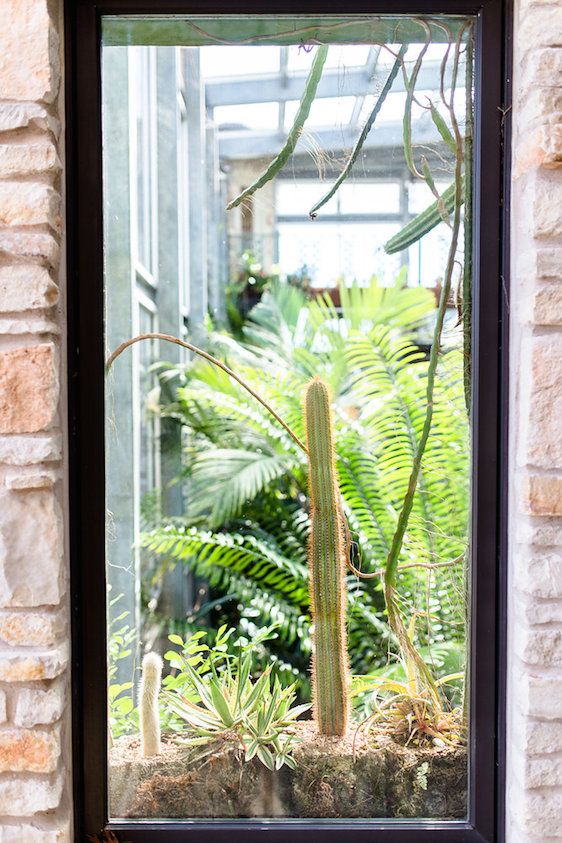 And most of the power needs are met using rooftop solar panels!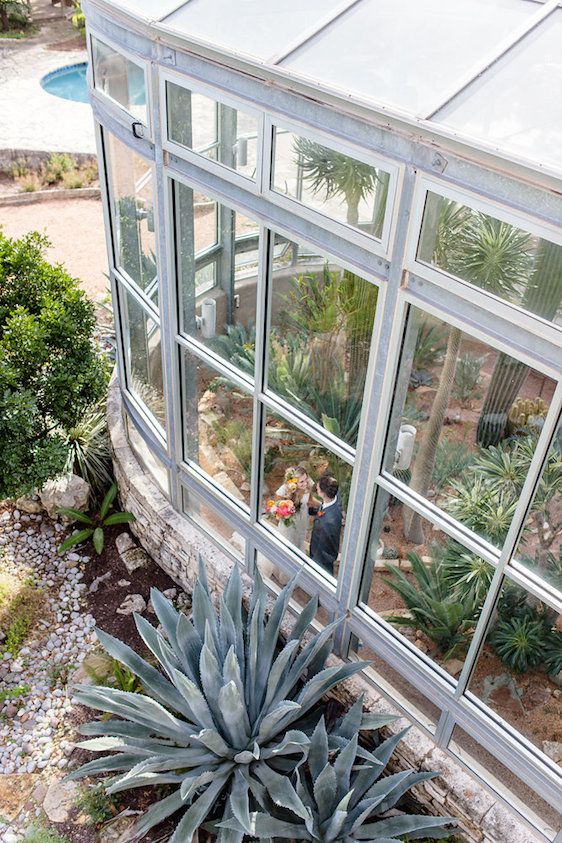 Gah, seriously! How gorgeous is this gown?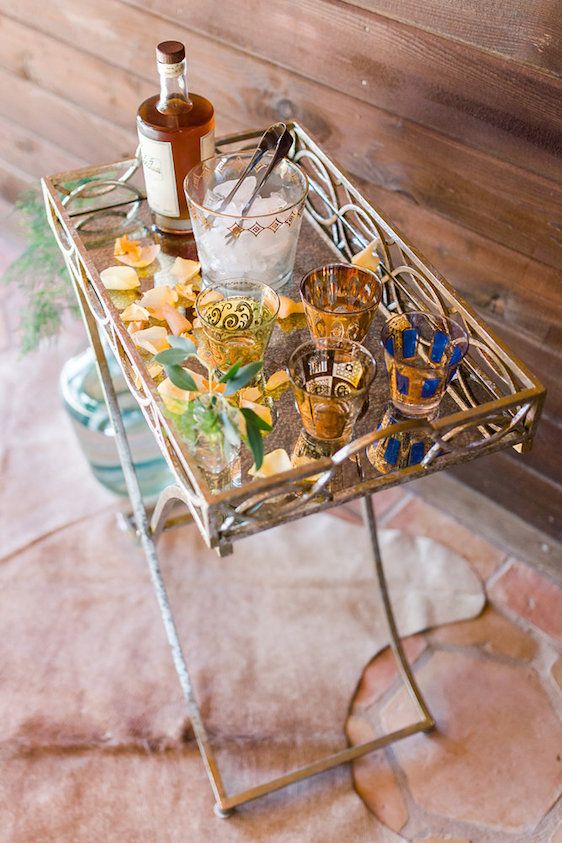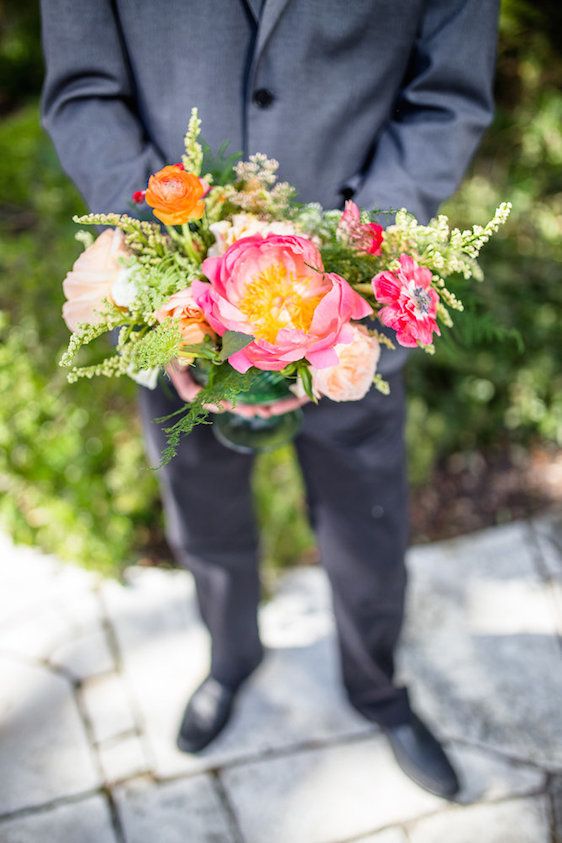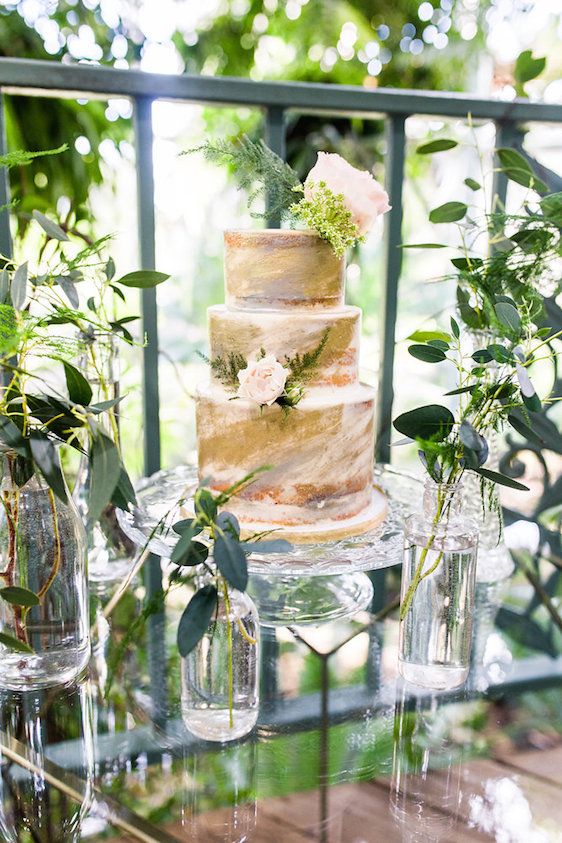 And this cake by

Green Lily Bakery

? I just love this gold dusted look!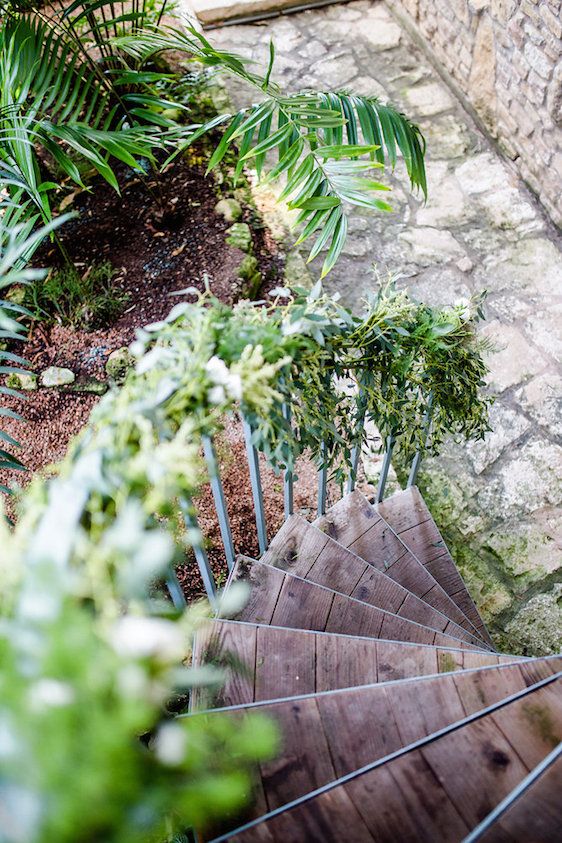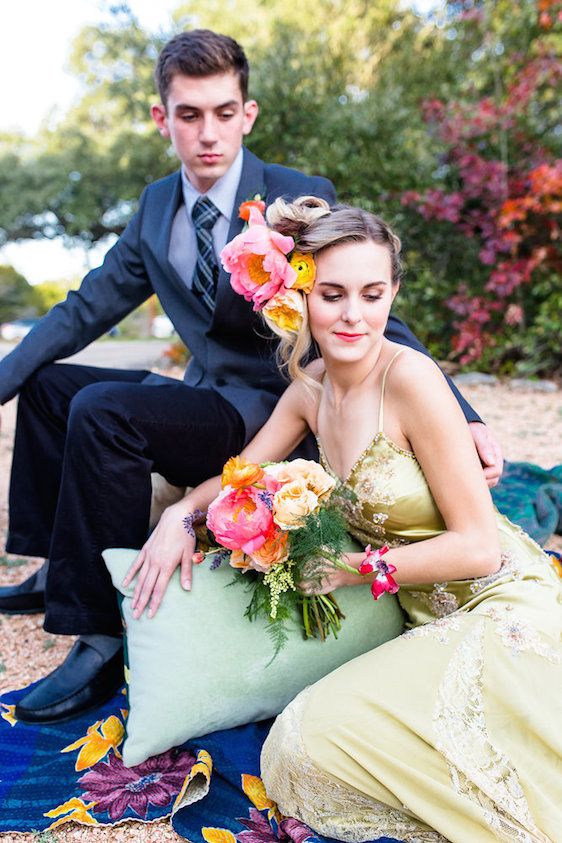 In addition to conservation, promoting wildlife and bird habitat is of utmost importance.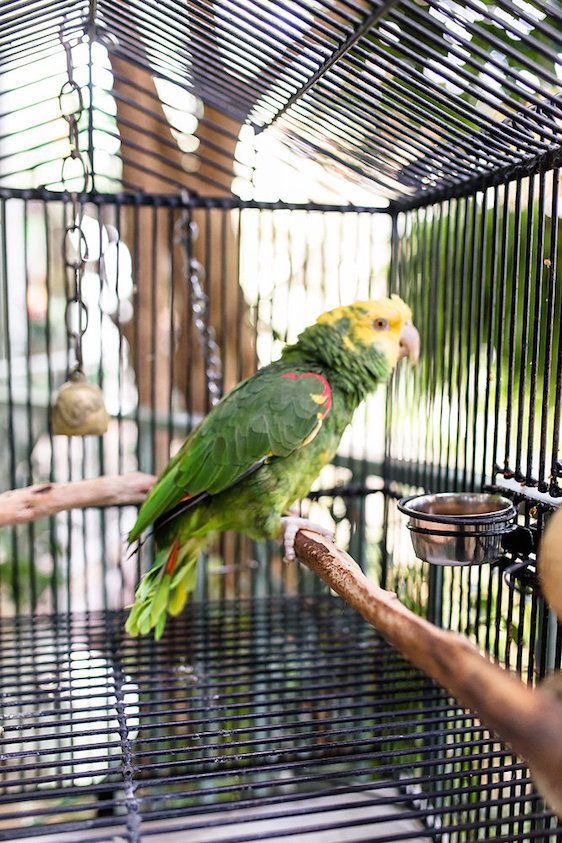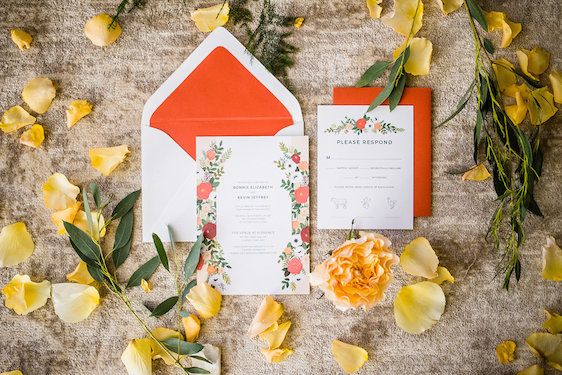 And can we just talk about how pretty is this stationery suite by Archer and Olive?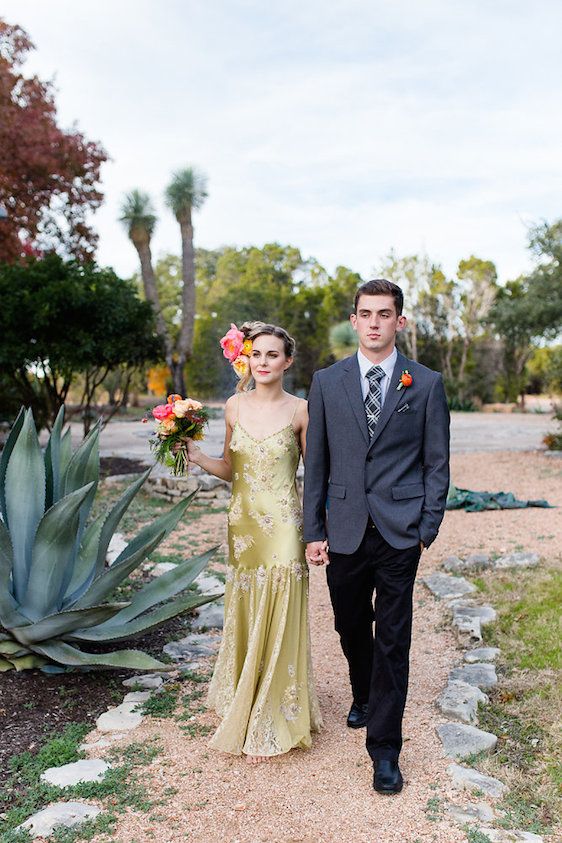 And this chartreuse wedding gown? I am seriously blown away by how pretty this is!
It's such a sweet shade and a lovely alternative to the traditional white wedding gown...
Make no mistake about it m'loves — this is the stuff that wedding dreams are made of!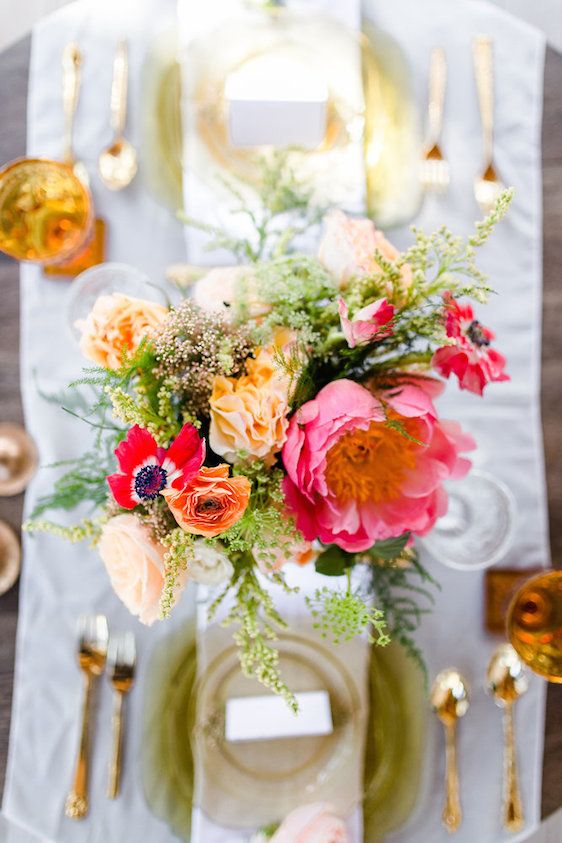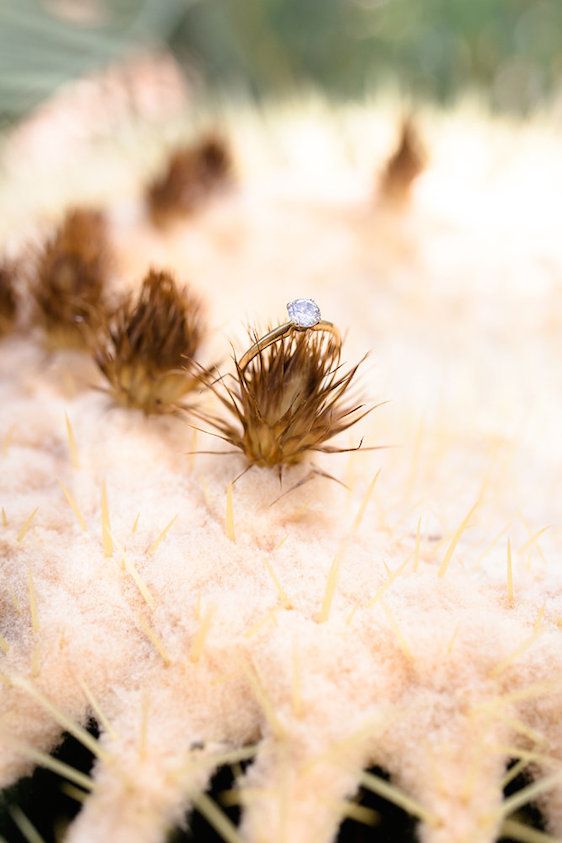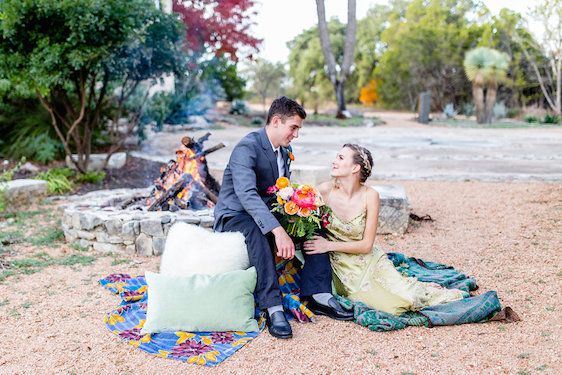 Oh, and did someone mention a bon fire reception? Yes, please!
I told you guys that this styled shoot was something special! And I just love the two gowns that were featured here! It just goes to show that you can totally switch it up and opt for a wardrobe change mid-party! Two separate styles — both equally gorgeous!
So easy to see that so much heart went into bringing this inspiration to life! Amazing work from a group of incredibly talented Texas wedding pros. Hugs and high fives all around!
Share This: