If you're here for your daily dose of color, well then you've come to the right place! That's because today's styled soirée captured by
Brklyn View Photography
is a color lover's dream come true!
New York based,
Color Pop Events
and
Juli Vaughn Designs
take us on a colorful journey with this fun and fabulous event design which incorporates the boldest of prints, the brightest of colors, and modern styling that will make you say, "holy gorgeous!"
From Color Pop Events: "Ever since I moved to New York City, fashion has been a huge part of my life and has had a major impact on my aesthetic for events. The charged atmosphere in fashion fuels creativity in the event industry and inspires us in ways we don't even realize!"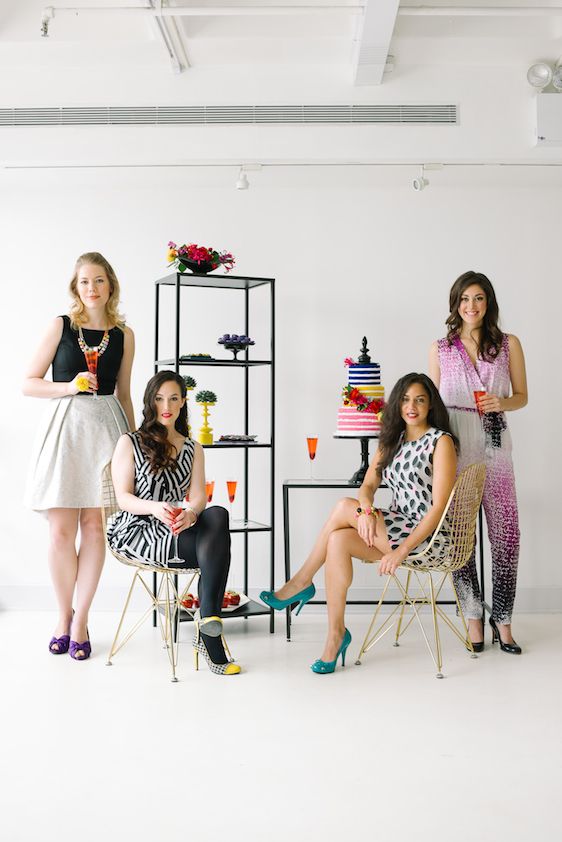 "..with this styled shoot I wanted to pay tribute to a fashion icon, and I couldn't think of anyone better than Diane Von Furstenberg..."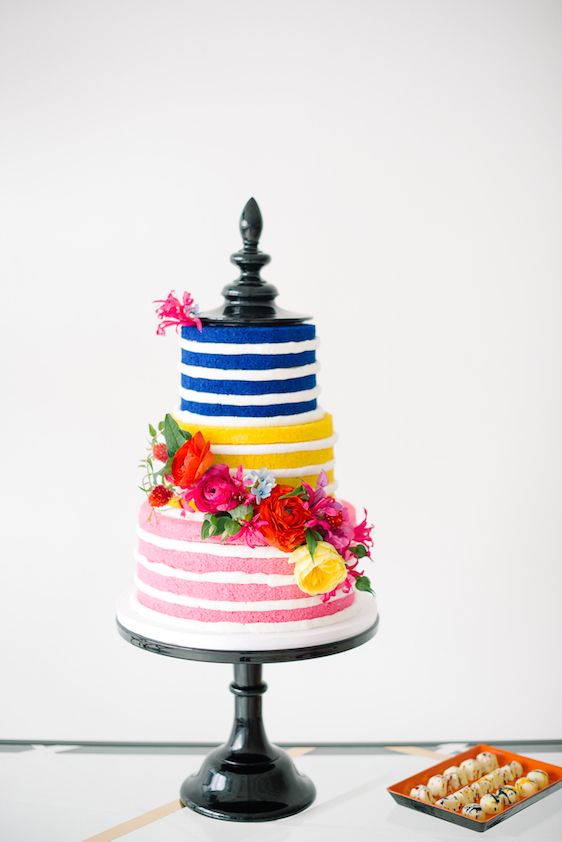 "...her love of mixing prints and bright colors along with her message of empowering women provided the ideal inspiration for this "Thank You" dinner party thrown by a bride for her bridesmaids..."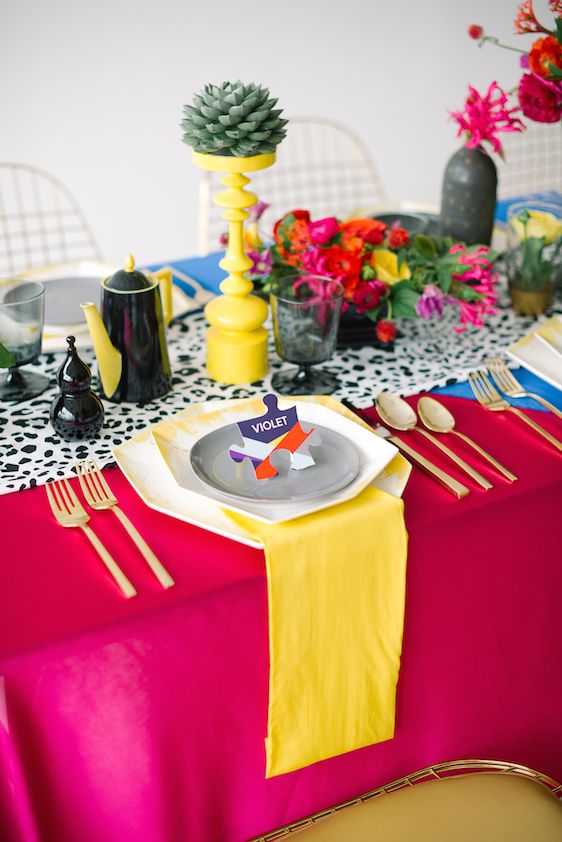 "...the recent collections of DVF were the starting place for our color palette and also prompted the use of black and white prints and puzzle pieces..."
"...Because, you see, puzzle pieces are a theme that we haven't seen a lot of in events, but they are such a compelling element and fit so perfectly as a beautiful picture of how we, as women, can facilitate each other's creativity and empower each other to become better."
This motif can be seen in the paper goods as well as the back drop and they even paid homage to the infamous DVF wrap dress by using linens to create a pseudo wrap dress table cloth.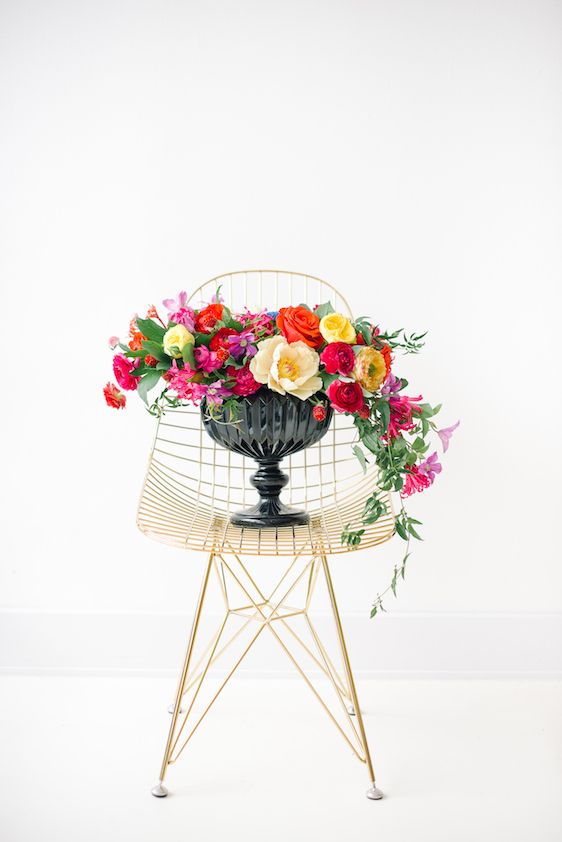 What the vendors loved most about this shoot (aside from the vibrant and playful aesthetic) was that it flips the idea of a bridal shower on its head!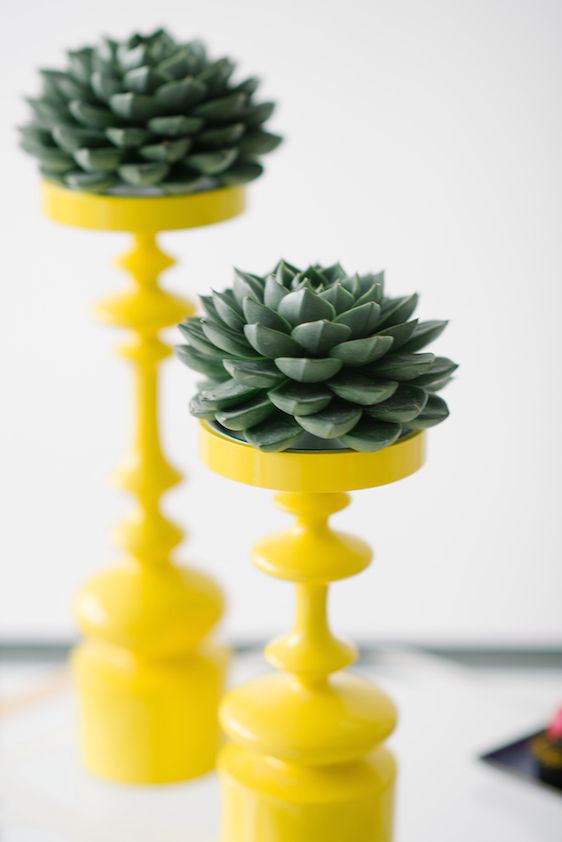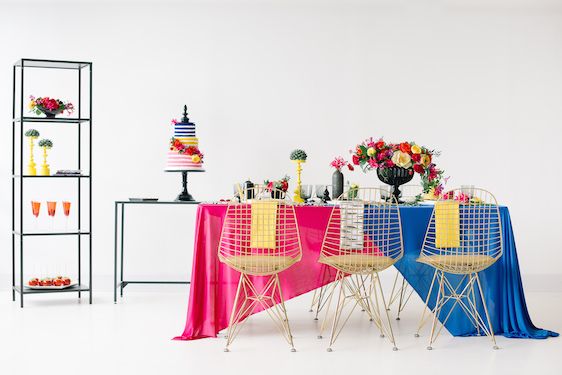 Because let's be honest being a bridesmaid involves a good amount of work and travel!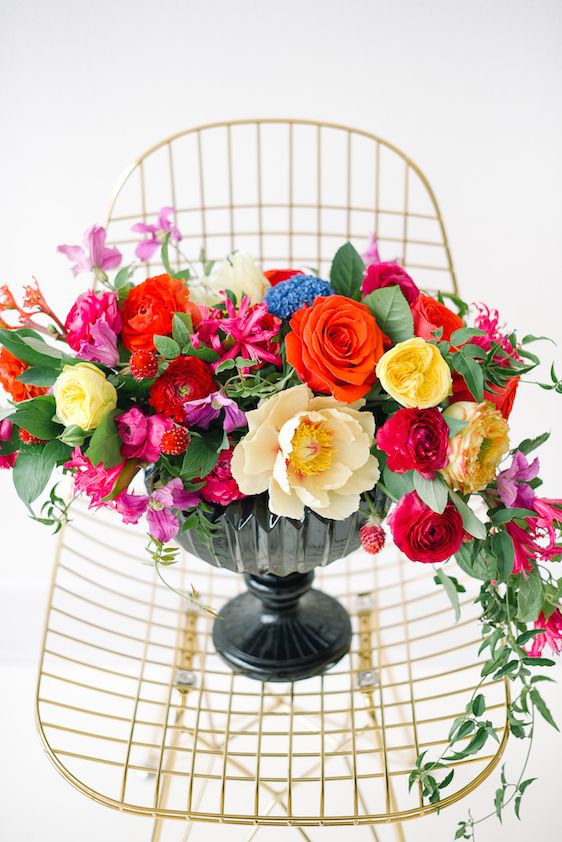 ...and for a bride to recognize that and throw a separate party in honor of her girls is a very cool thing!
So much love for this group of ladies and their party outfits! Book Your Look totally outdid themselves with hair and makeup!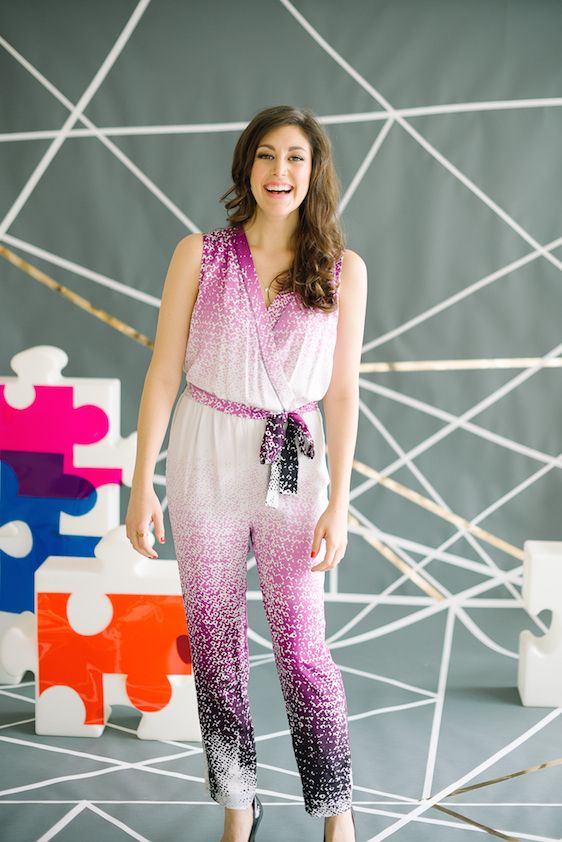 And what's not to love about these fun and fabulous invitations by
Gubba Gumma
?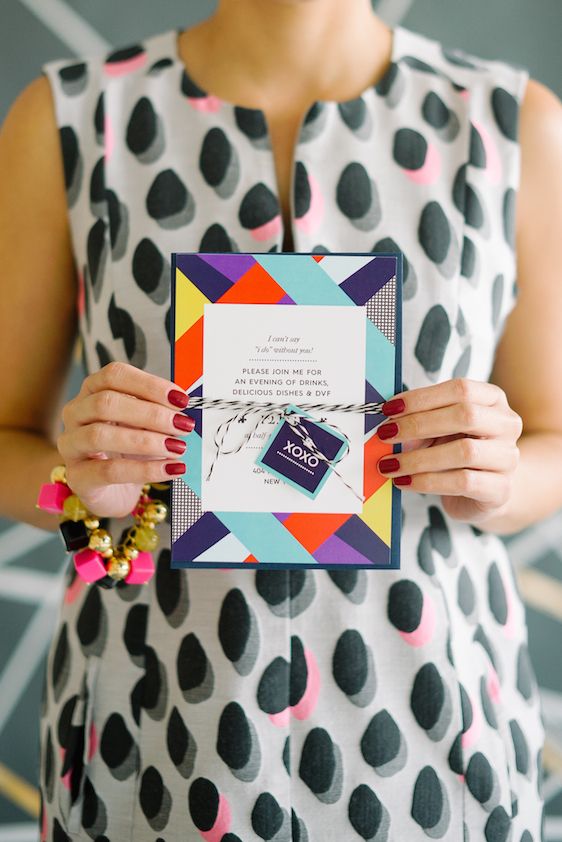 A signature cocktail by
Mint Catering
made celebrating even sweeter!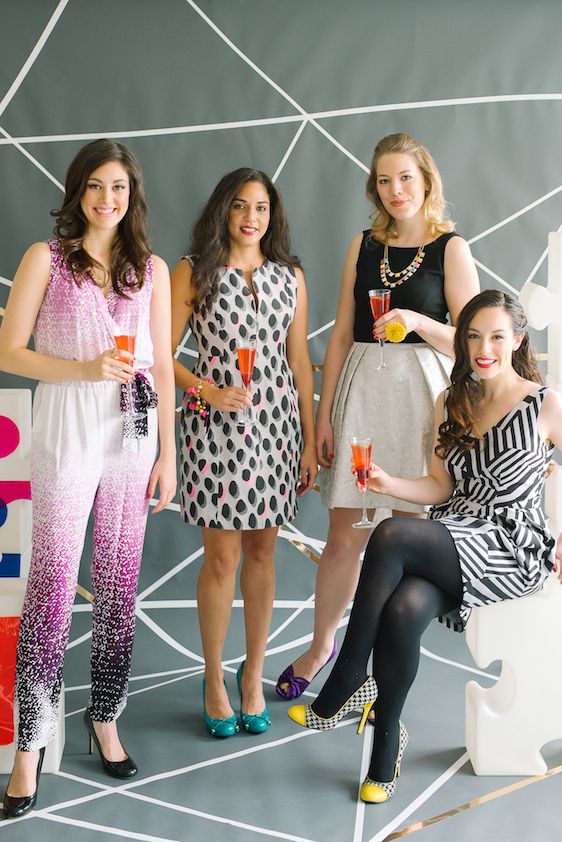 And what's not to love about the looks of these pretty presentations?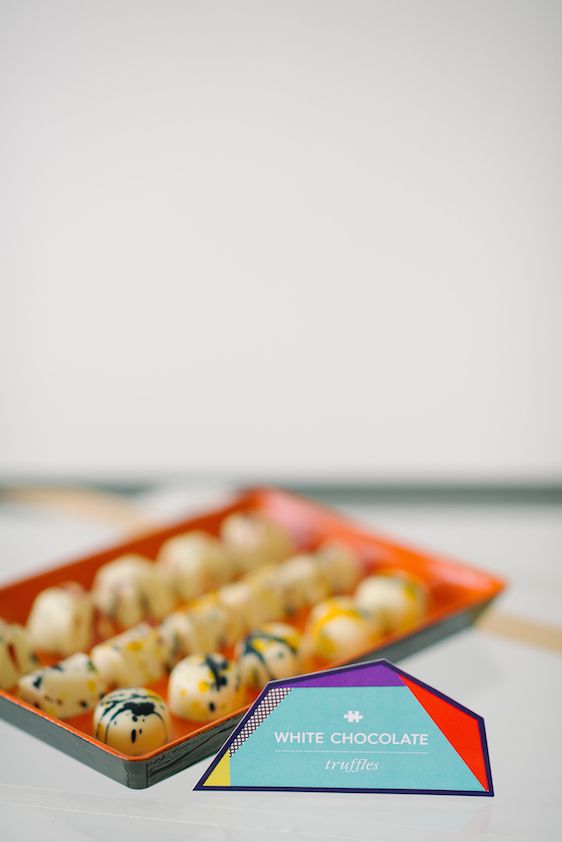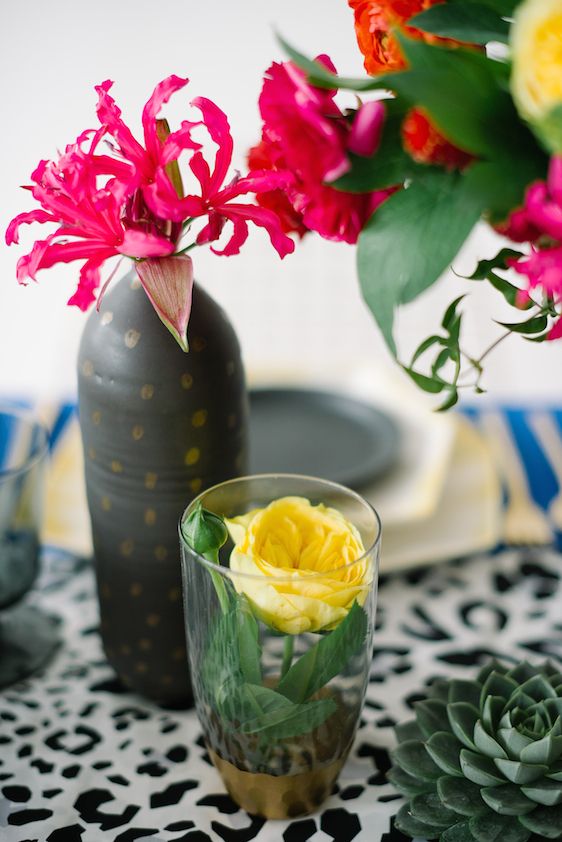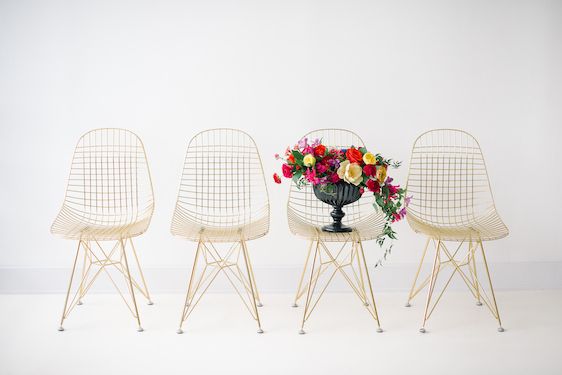 Taylor Creative provided these funky chairs and these puzzle piece details...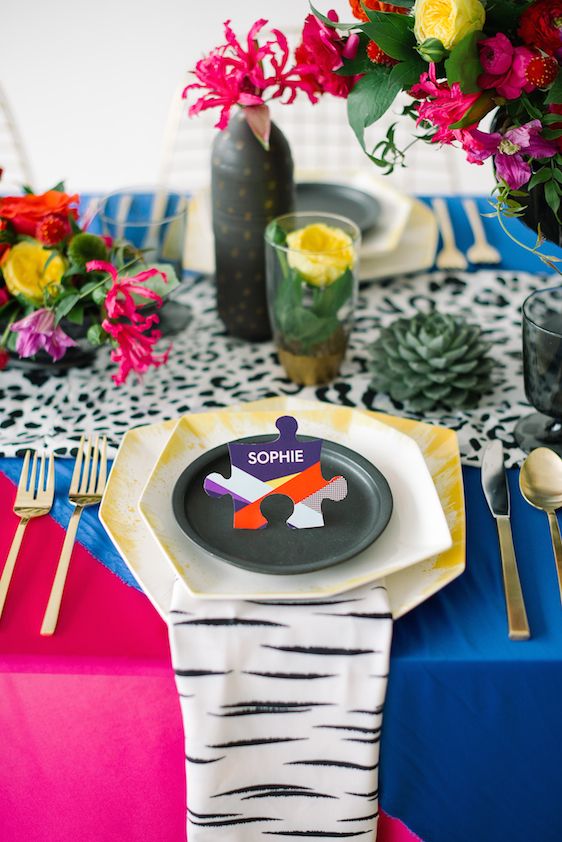 And what's not to love about these plates by
Diane Von Furstenberg
?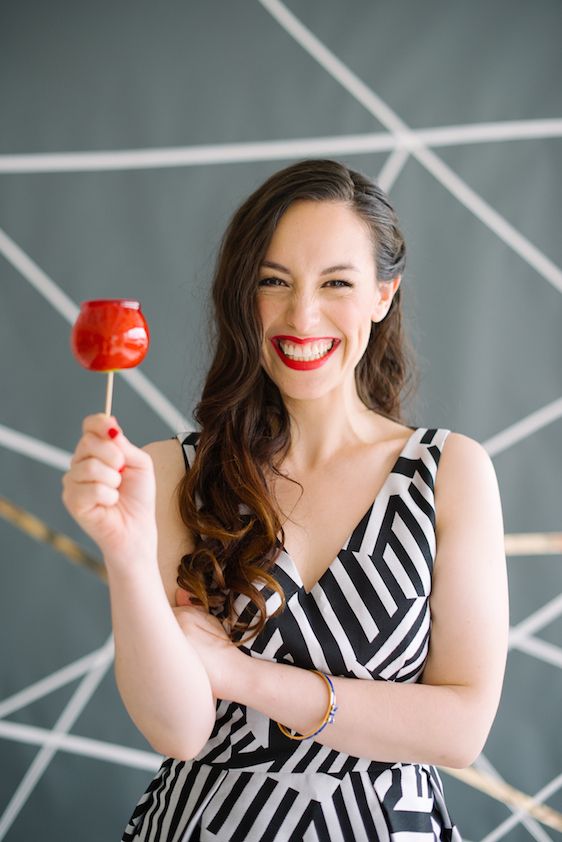 Oh, and can we just talk about how
Juli Vaughn Designs
absolutely killed it with these bright and beautiful blooms?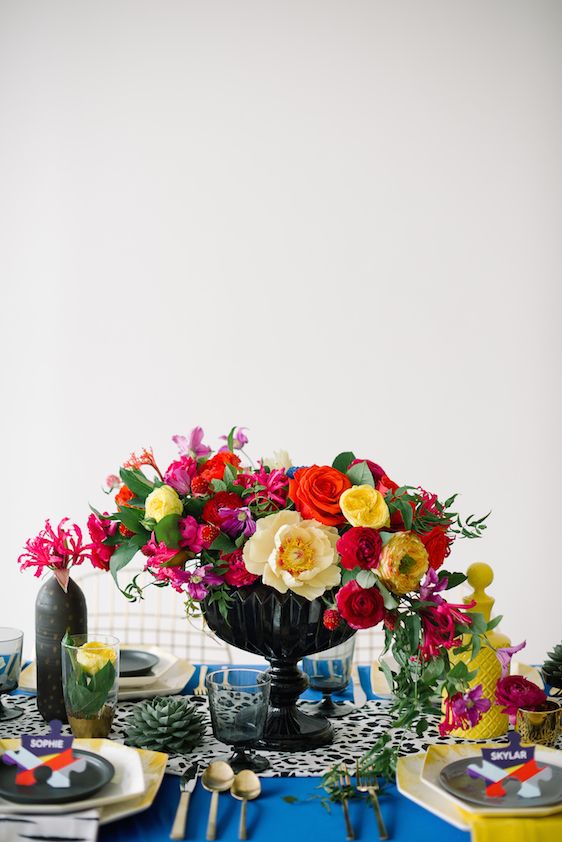 And this tabletop design? So absolutely, over-the-top gorgeous, if you ask me!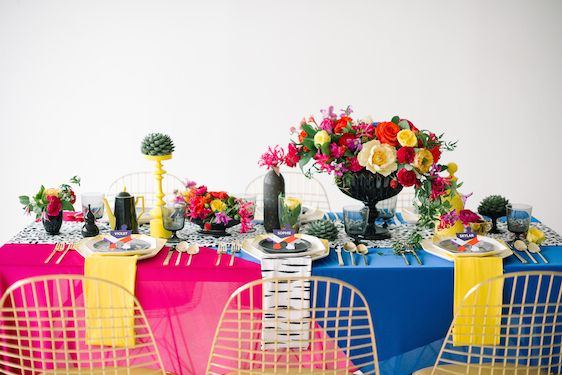 Succulents, and geometric shapes, and modern styling, oh my!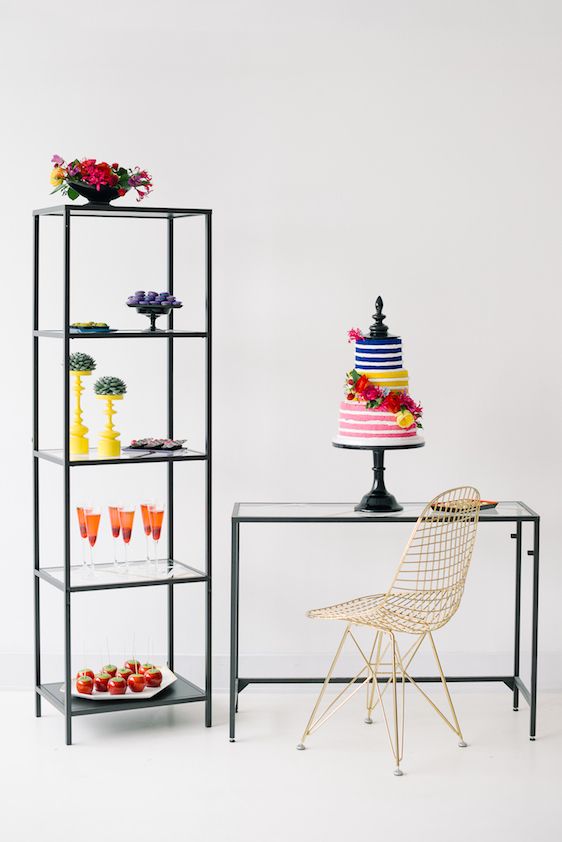 And oh my goodness! I just love this cake by Haute So Sweet!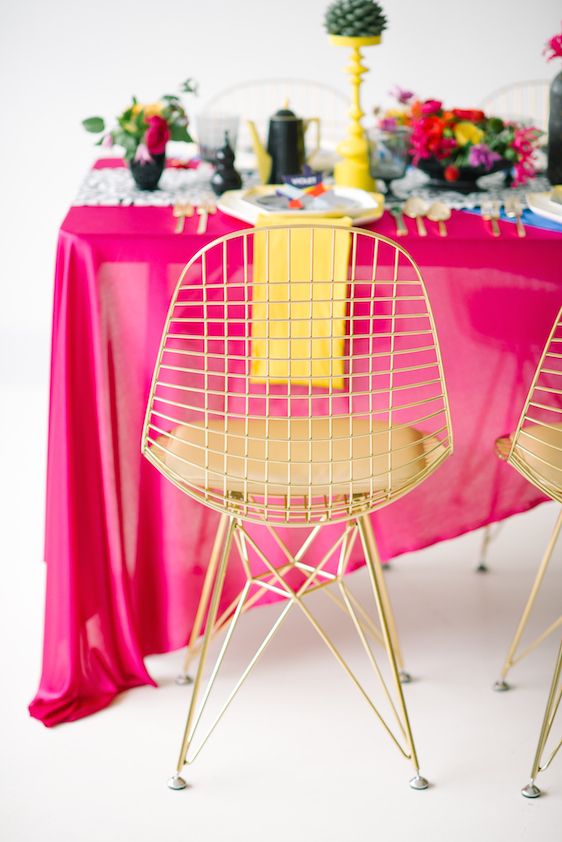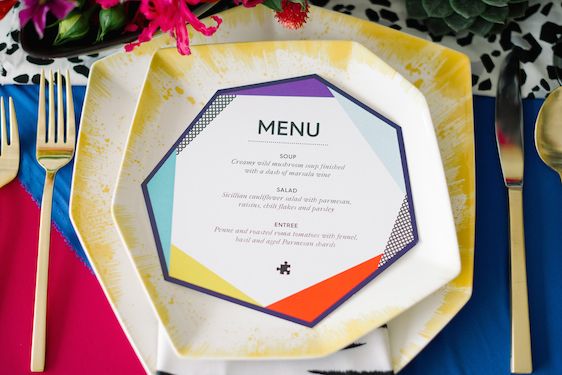 Seriously, my color-loving heart just exploded, you guys!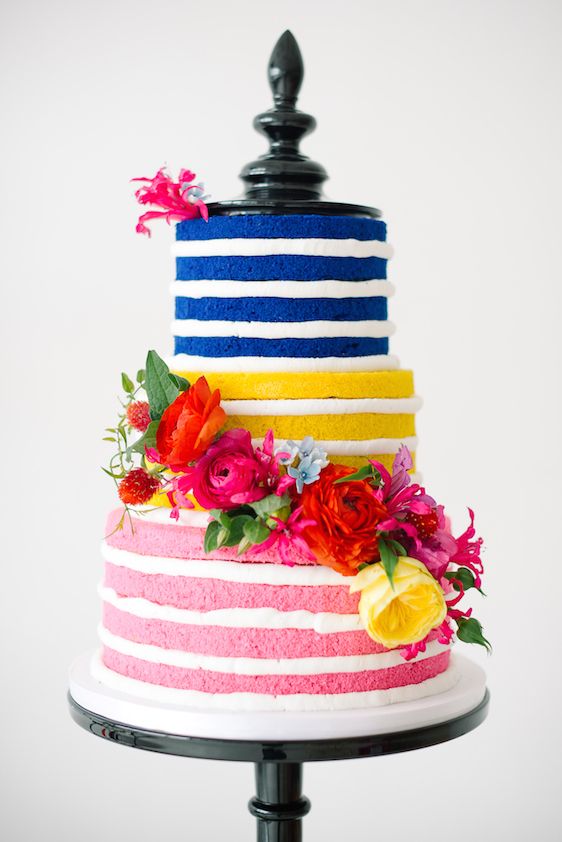 Those place settings, this glassware, those blooms!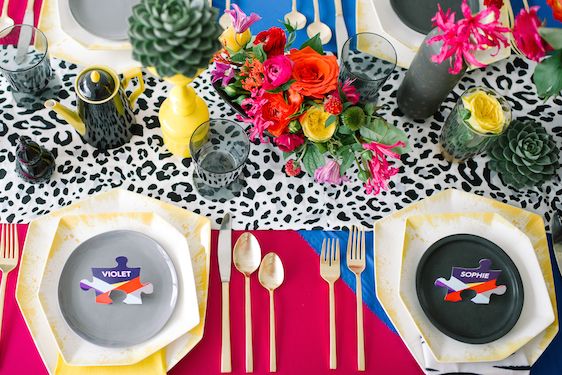 If I could, I'd totally like to live in this shoot for a while....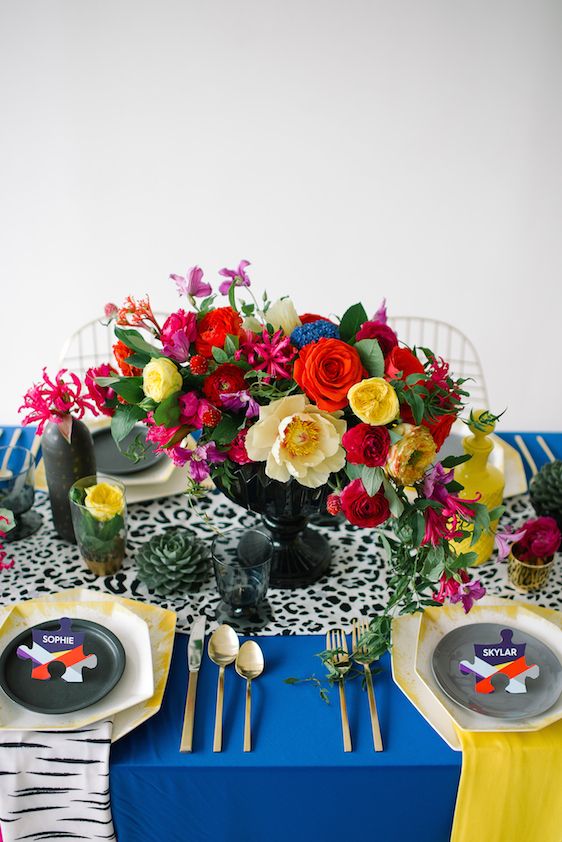 Because who says you can't use bright, bold colors and still evoke sophistication?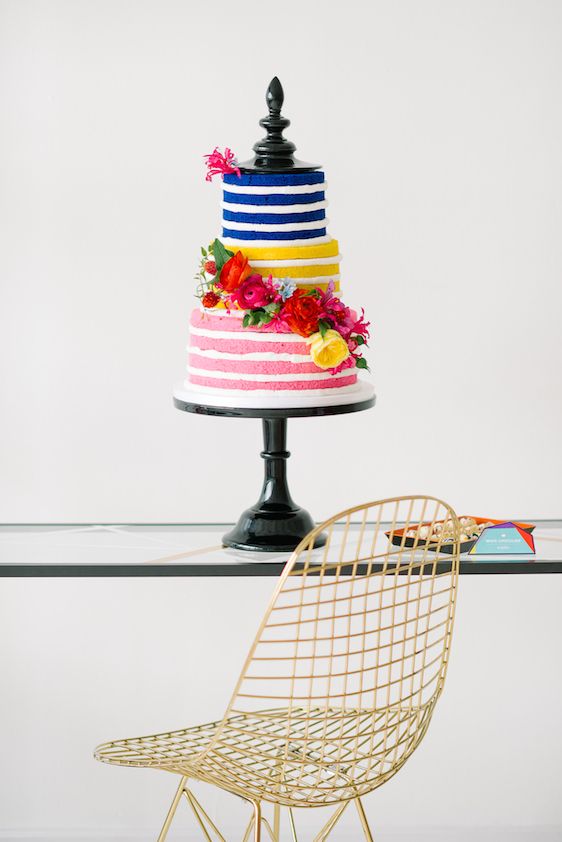 A custom stationery suite designed by

Gubba Gumma

to coordinate!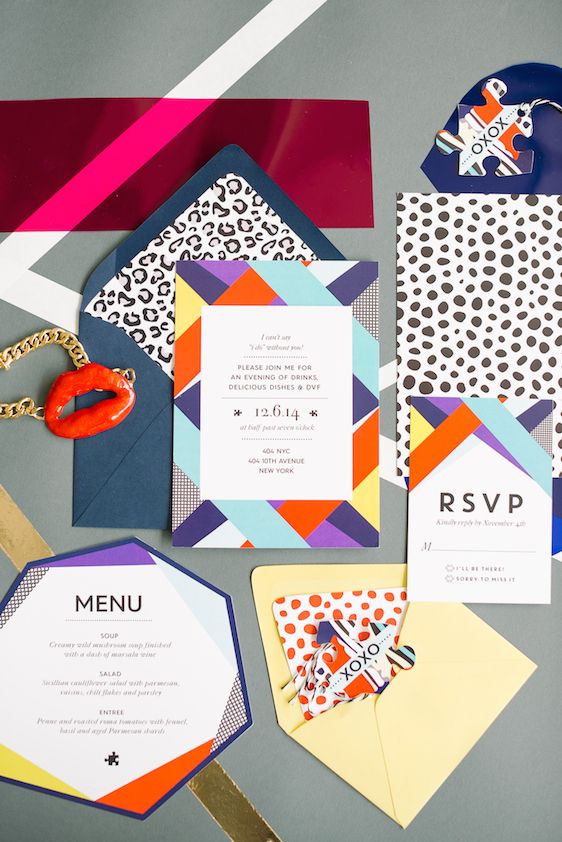 And can we just talk about how awesome these chairs are?
It's this contrast between black and white and these vivid colors that make this look pop!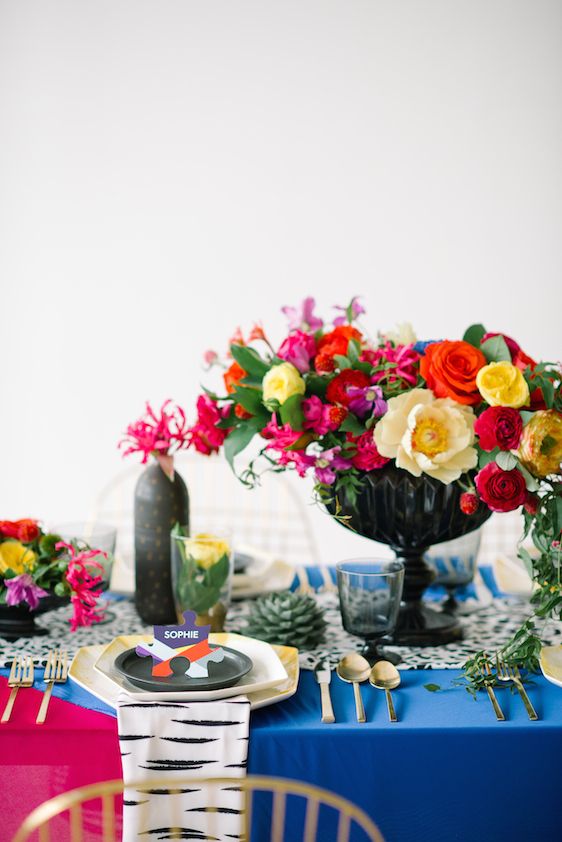 And what's not to love about this fun and funky menu design?
Ask me to pick a favorite element from this shoot?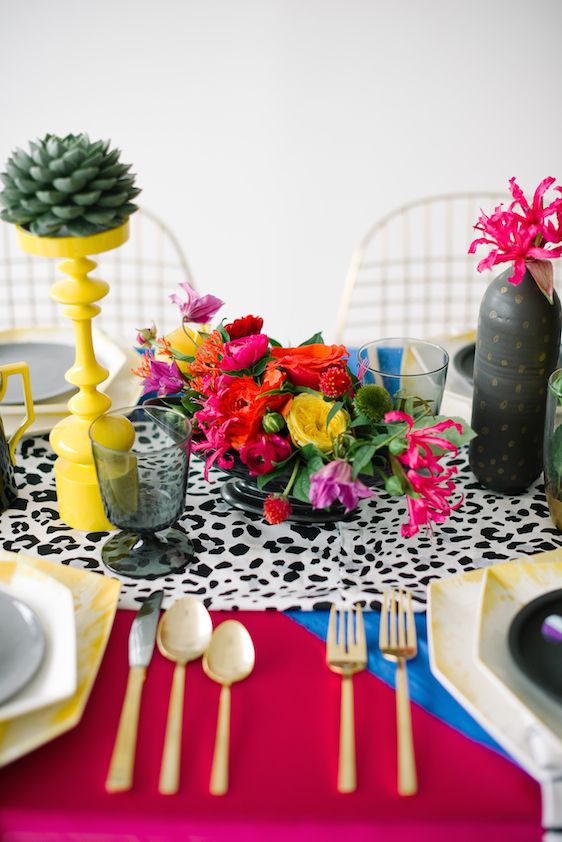 Oh my goodness! I don't think I can't pick a favorite!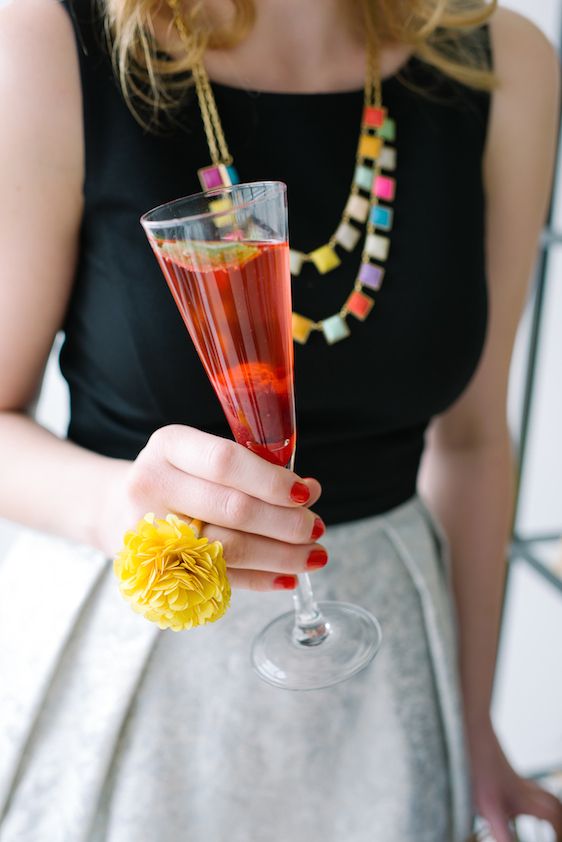 There's just so much to swoon over...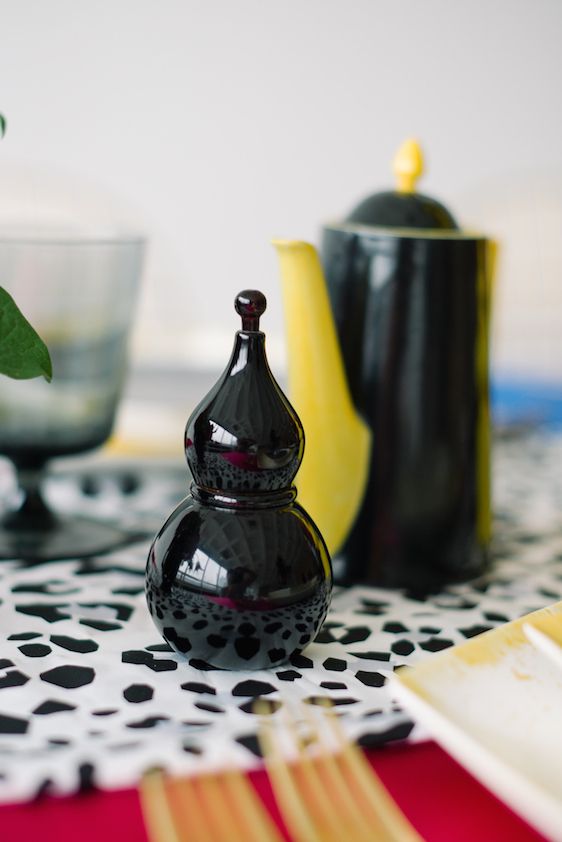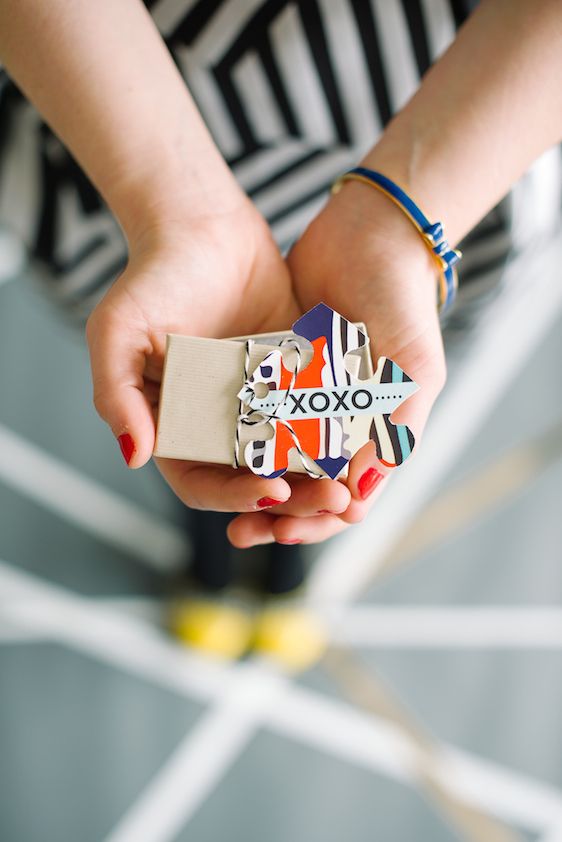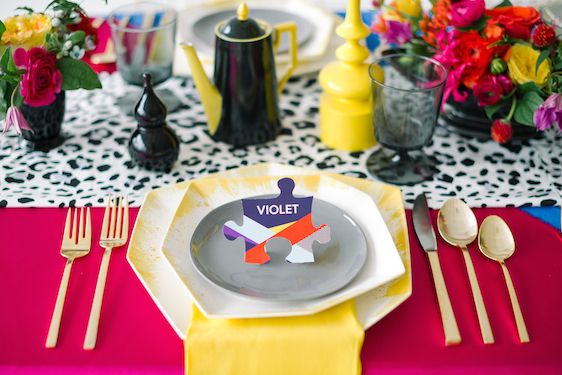 And I don't think I could even begin to try!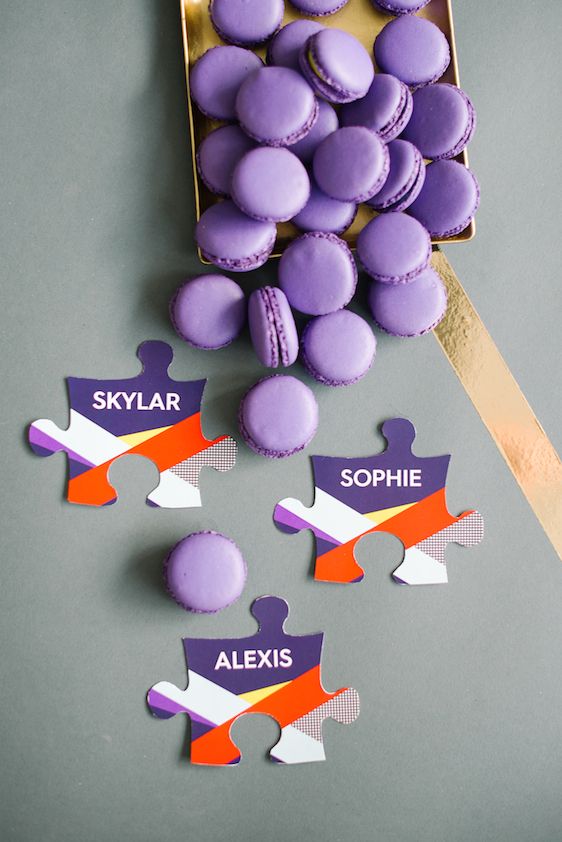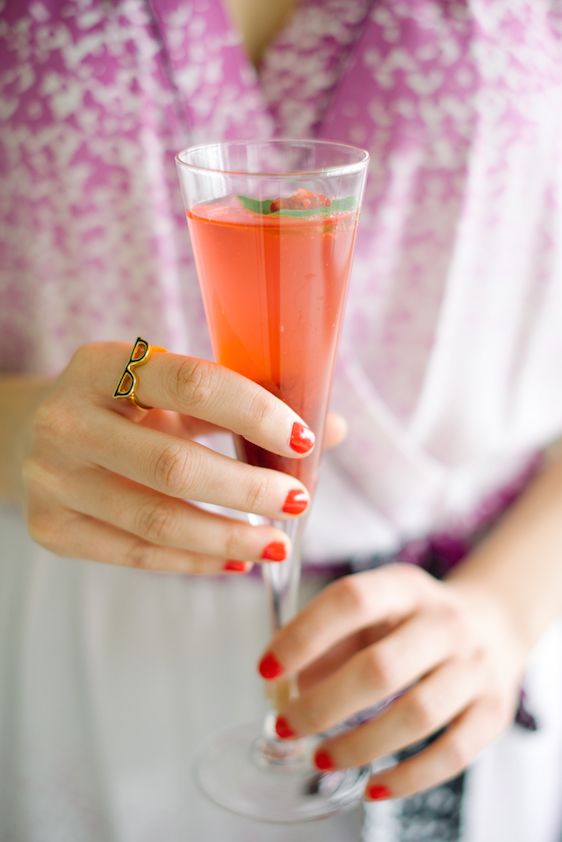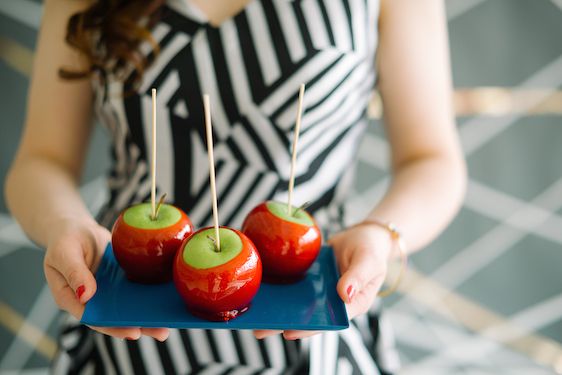 Candy covered apples make for a sweet (and colorful) treat!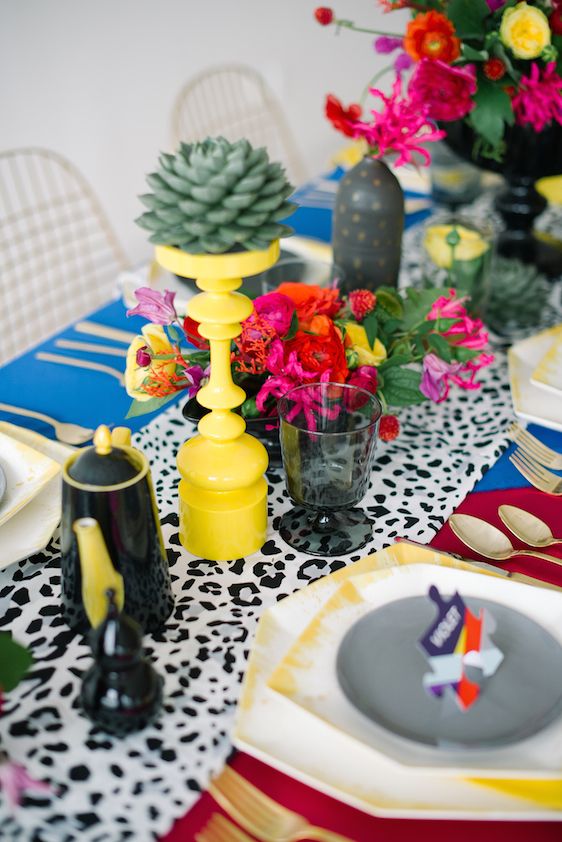 But again, it's this tabletop design that I keep coming back to.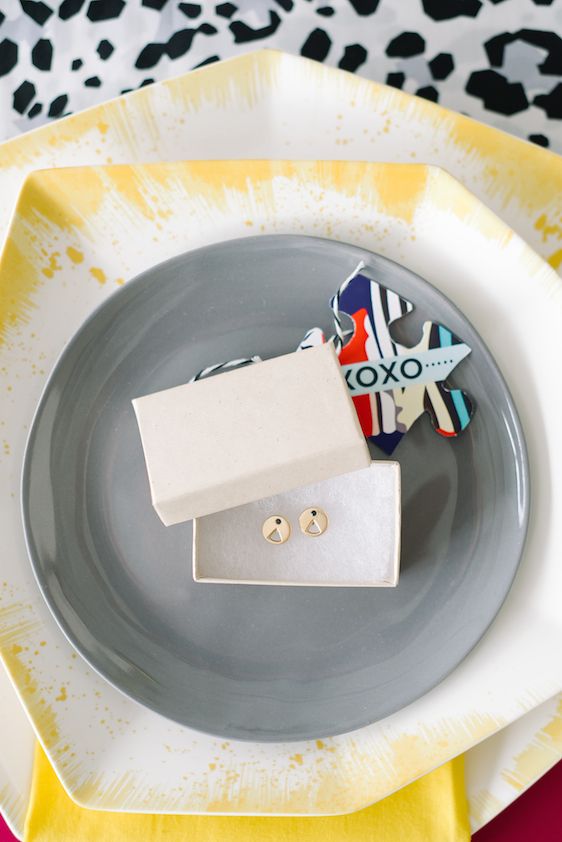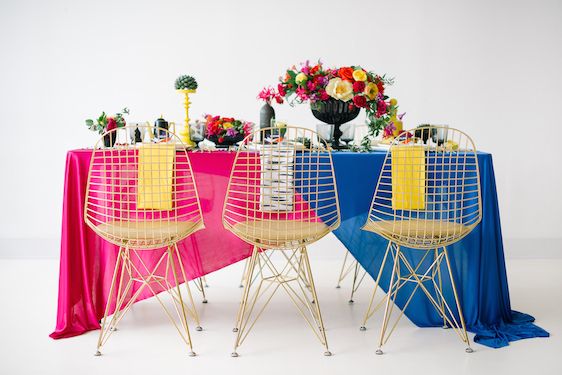 So totally pin-worthy, if you ask me! Want to see more? Be sure to sneak a peek at this behind the scenes film by

NST Pictures

.
Film by

NST Pictures

.
Shot on location at
404 NYC,
this seriously is the sort of wedding inspiration that makes my heart skip a beat! Huge hugs and high fives to my fellow color-lovers! To the designers who think outside the box — To the dreamers, and doers! You guys rock!
Not to mention, you make this wedding industry of ours a colorful place to be, and for that — I couldn't be more thankful. Can't wait to see what you all create next!
Color Pop Events
is a member of our guide
.
C

lick here to see how to become a member
Photography:

Brklyn View Photography

// Design & Coordination:

Color Pop Events

// Florals + Styling:

Juli Vaughn Designs

//
Videography:
NST Pictures
// Venue:
404 NYC
//
Hair + Makeup:

Book Your Look

// Paper Goods:

Gubba Gumma

// Cake:

Haute So Sweet

// Catering, Desserts, + Signature Cocktail:

Mint Catering

// Chair Rentals + Puzzle Pieces:

Taylor Creative

// Plates:

Diane Von Furstenberg

// Dresses:

Rent the Runway

+

Modcloth

// Jumpsuit:

Diane Von Furstenberg

// Jewelry:

Spencer Gray Jewelry

+
Kate Spade New York
Share This: