Because whether it's prepared by you (or by someone else), this daring dinner idea is sure to be an unforgettable tasting experience!
From the party planners, "for our dinner party, we invited our fabulous lady friends over for a small tasting dinner, hosted by the remarkable
Occasions Catering
(a local catering company here in D.C.)."
With design by
District Weddings
and the prettiest captures by
Abby Jiu,
this Valentine's Day why not host a chic and stylish dinner party like this one?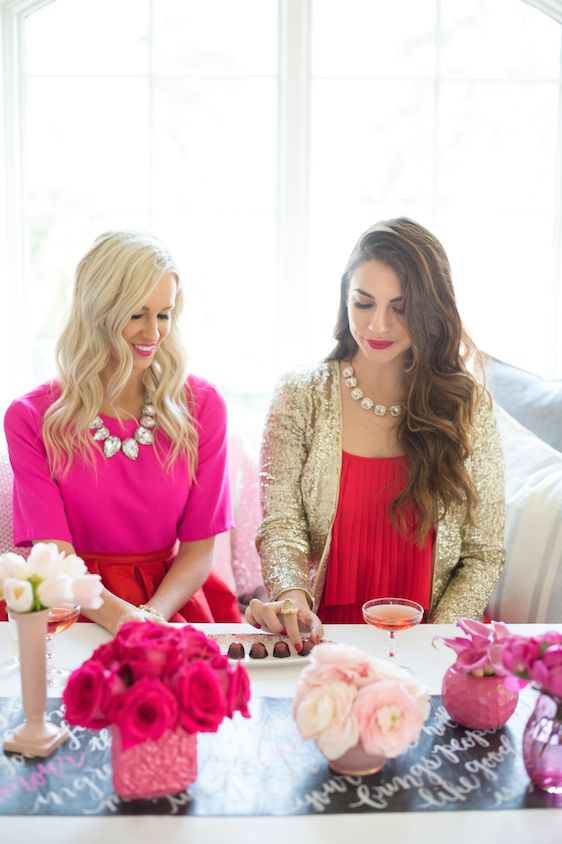 Upon arrival, the ladies had a mélange of cocktails for their friends to taste. Each gal had their choice of Pomegranate Bellinis, Campari- Blood Orange Negronis, Rosé Champagne, and Cassis Martinis.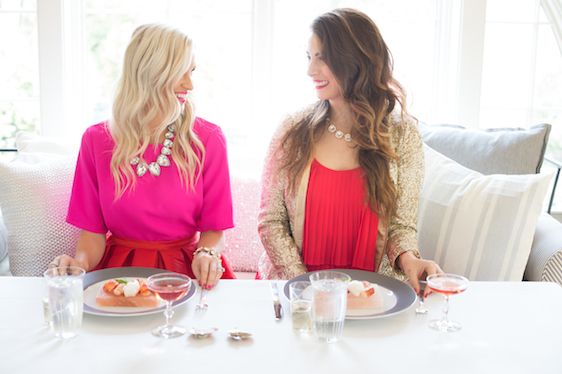 For a bit of a personal touch, they had made custom prints created for the ladies for Valentines Day. They got to select whichever one best fit their personality.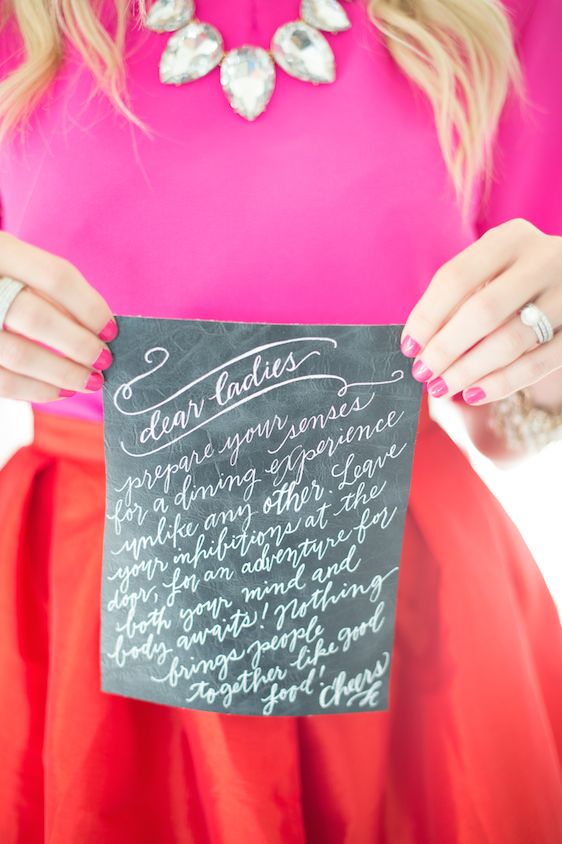 The highlight of the night, however, was the unique dinner tasting challenge in which they blindfolded the ladies using silk ribbon and escorted them to their seats.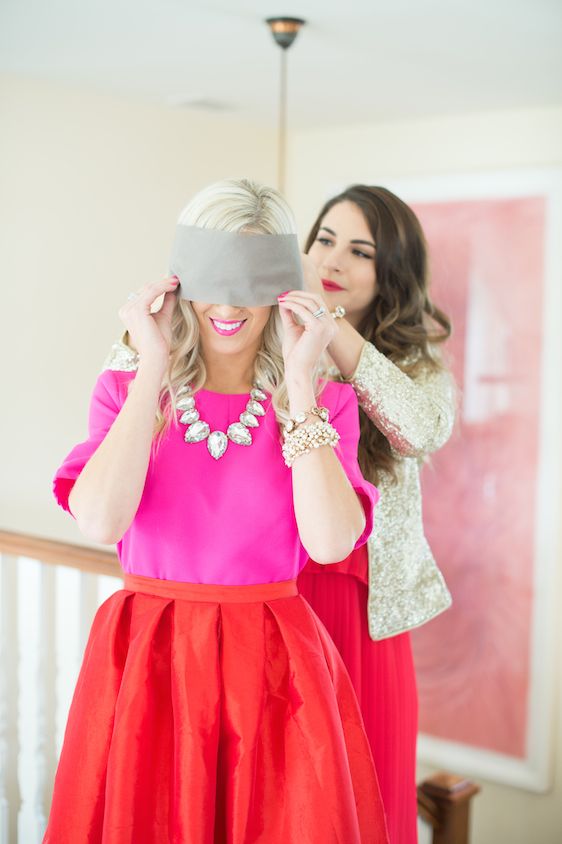 As each course came out, the ladies tasted what was in front of them.
What followed was a lively discussion about how acutely their taste buds were able to discern individual flavor profiles.
When they felt confident in their guesses, their blindfolds were removed to reveal the immaculate presentations of each course.
What exactly were they tasting?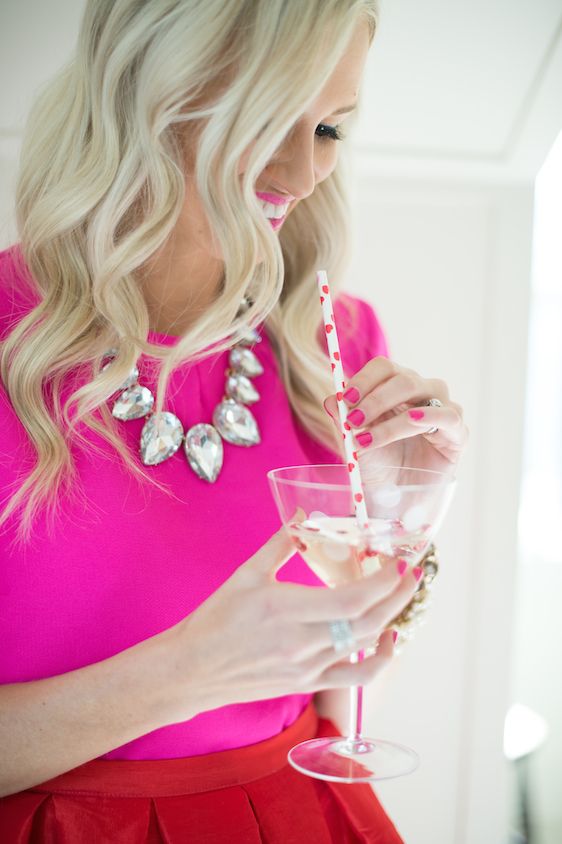 By design... the four course tasting dinner allowed them to experience the individual sensations of salty, sweet, spicy and sour.
Such a creative take on an interactive dinner party, if you ask me!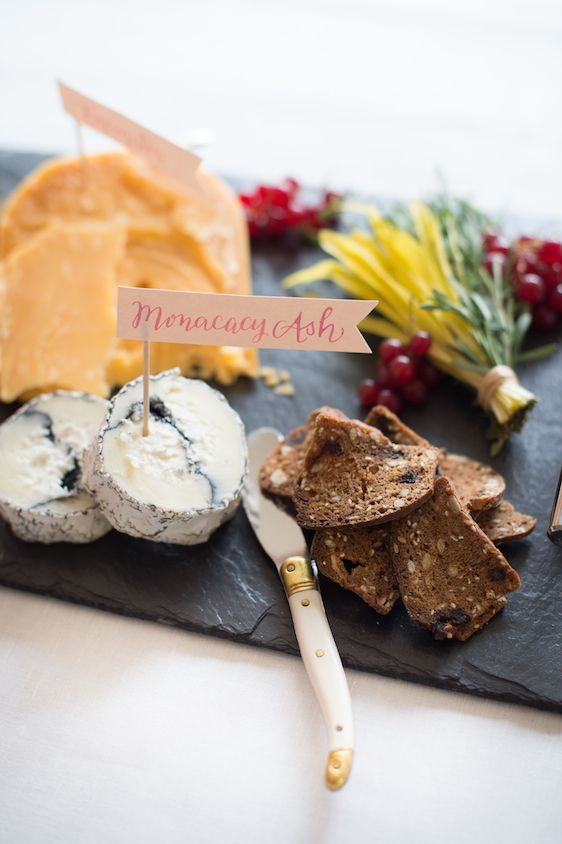 Hosting your own blind dinner party can truly open your eyes to the intricacies of taste and texture. It doesn't take much planning and serves as a treat for everyone!
What was on the menu, you ask?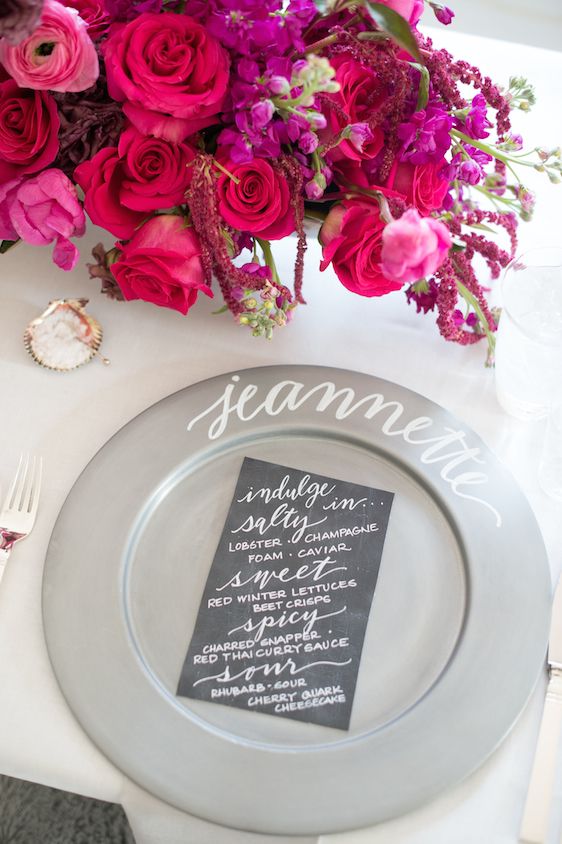 The menu actually consisted of four categories: sweet, sour, spicy, and salty.
Lobster Champagne Foam & Caviar for the salty, Red Winter Lettuces Beet Crisps for the sweet...
...Charred Snapper Red Thai Curry Sauce for the spicy, and Rhubarb-Sour Cherry Quark Cheesecake for the sour...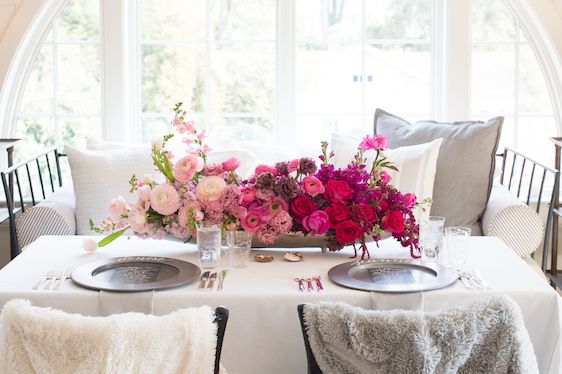 And this tablescape? I'm absolutely living for these ombré florals designed by Sweet Root Village.
Oh, and what's not to love about all of these calligraphy details by

Laura Hooper Calligraphy

?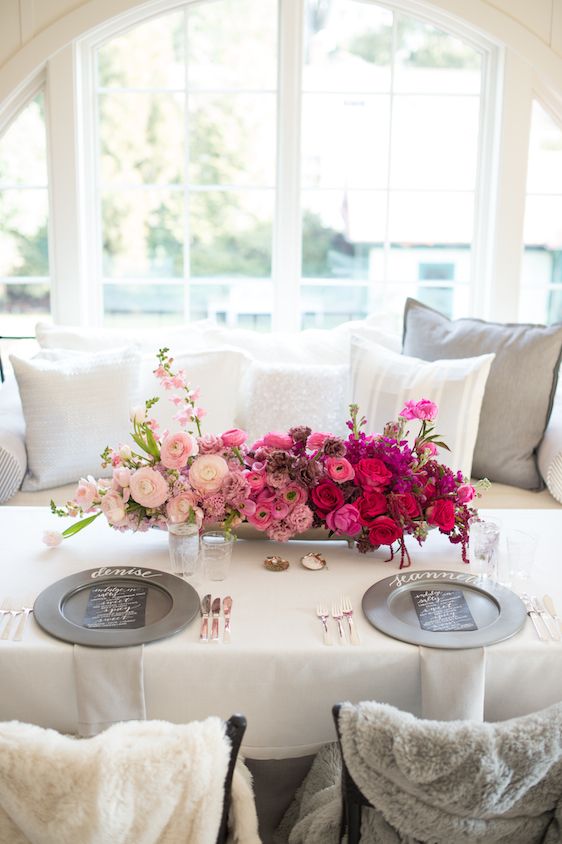 I'm loving the idea of leather menus and the calligraphy gives it all such a personal touch...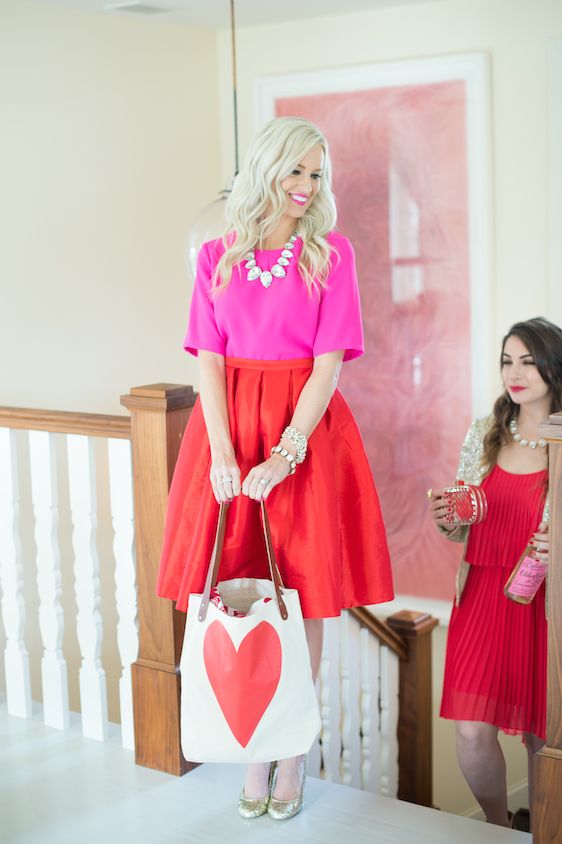 Oh, and who isn't loving these fancy frocks? So absolutely fabulous, if you ask me!
So whether you find yourself single this Valentine's Day or you simply want to get together with your best gals to celebrate your love for one another... I highly recommend this fun and festive party starter theme!
So what are you waiting for? Get those e-vites sent out, plan to get glam, pour yourselves a cocktail (or two), and just have fun with it! Oh, and if you really want to treat yourselves, have the dinner catered so that you (as the hostess) can take part in the surprises too!
You know what they always say? "Nothing brings people together like good food!" So what are you waiting for? Call up your favorite ladies and treat yourselves to a sense-ational dinner.
Photography:

Abby Jiu

// Catering Team:

Occasions Catering

// Design: Jeannette Tavares via

District Weddings

// Florist:

Sweet Root Village

// Calligraphy:

Laura Hooper Calligraphy

// Chargers:

Crate and Barrel

// Paper Details:

Paper Source

Share This: