Get ready for all kinds of ambiance with this rich and warm color palette, the soft candlelight, and this beautiful wedding gown by
The venue, with it's exposed brick, provided a rich warmth with an urban feel...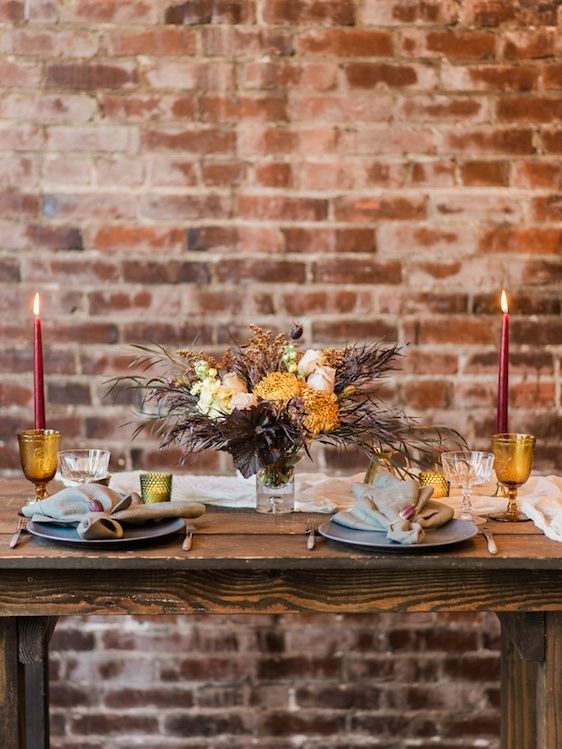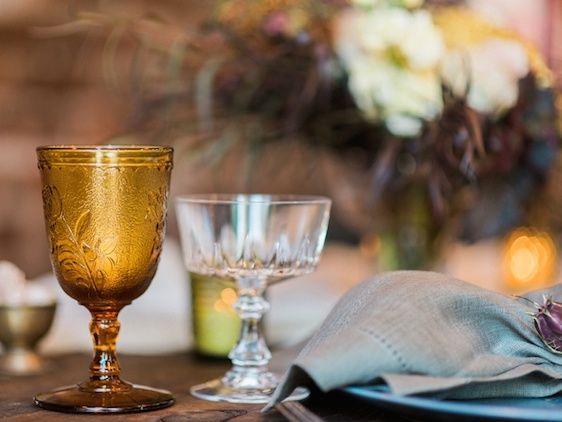 A warmth that was carried over to the table featuring amber goblets & mustardy florals...
A gorgeous gown! A beautiful setting! And a lovely bride-to-be!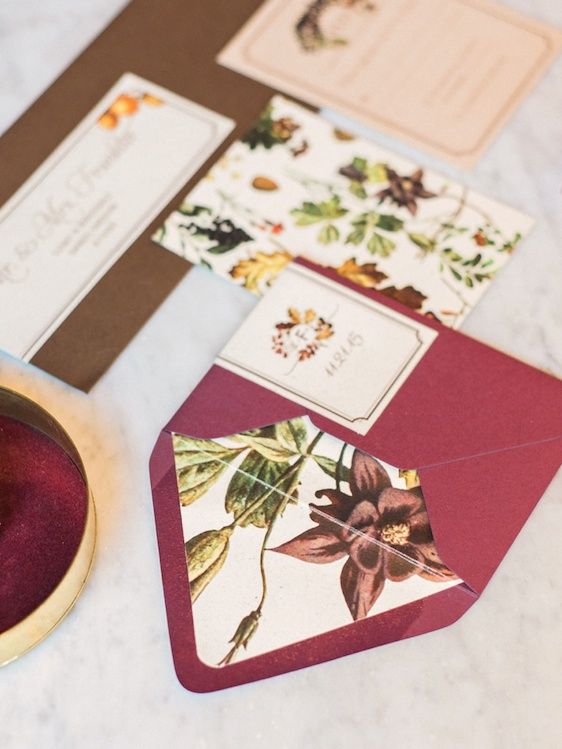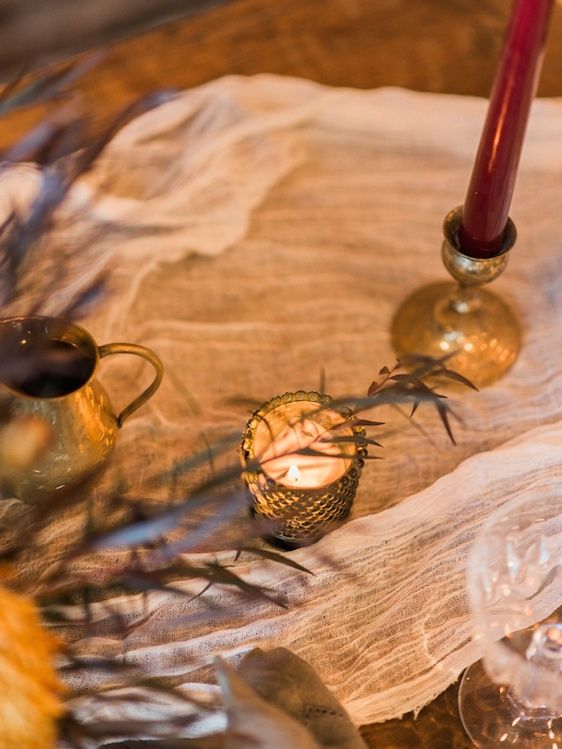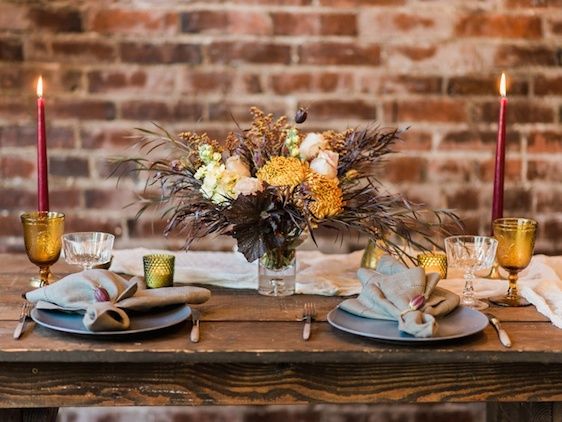 And what's not to love about all of this gorgeous pops of color?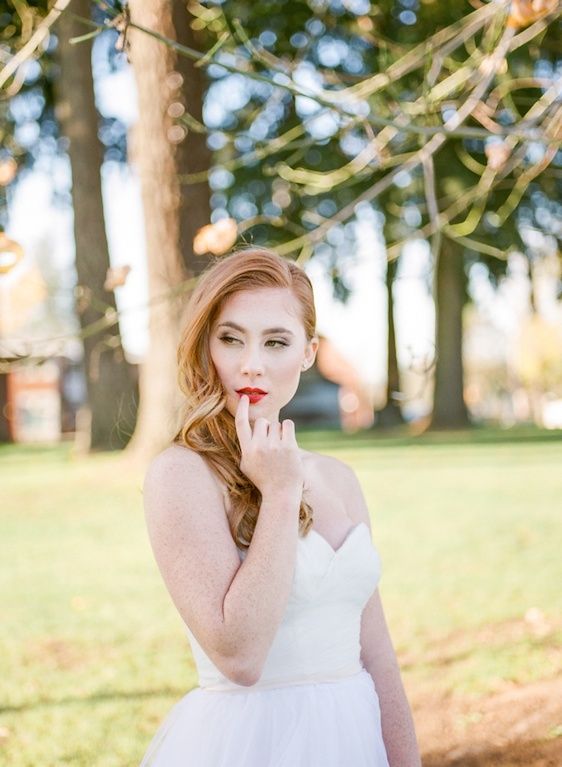 The bride's gown featured a stunning, sweetheart style neckline...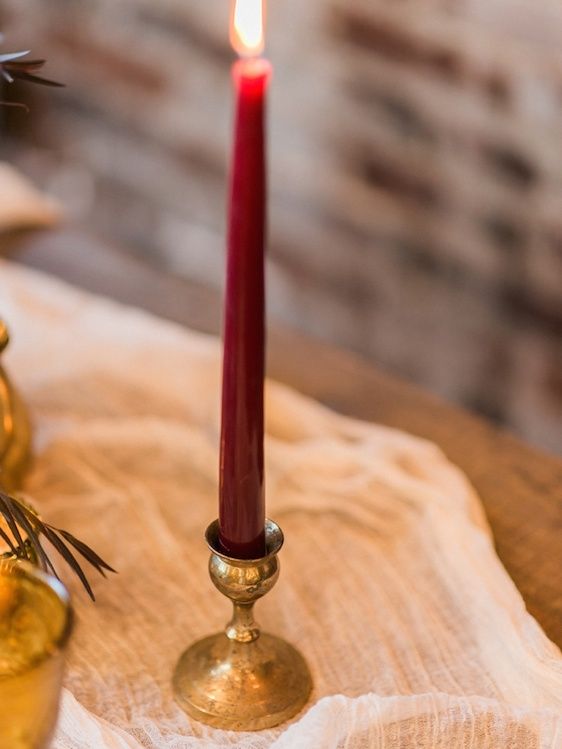 ...and it also featured a ruched bodice and full skirt. So simply romantic.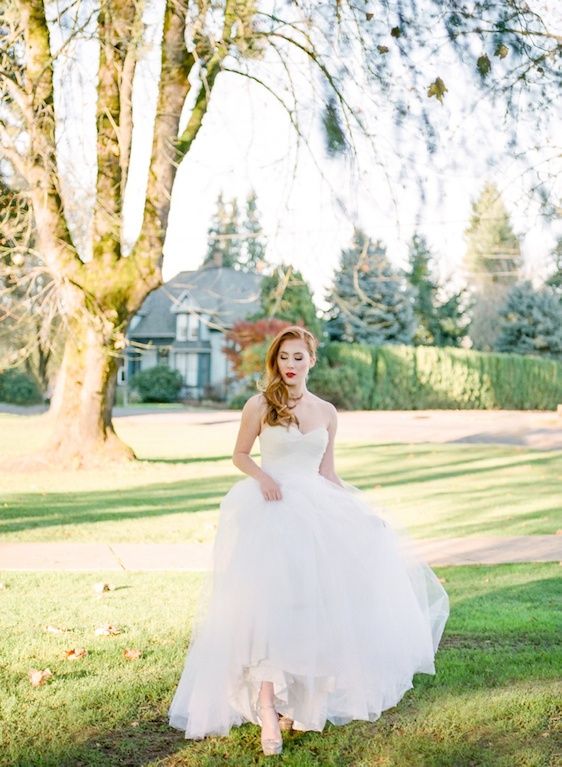 And can we just talk about how gorgeous these blooms are?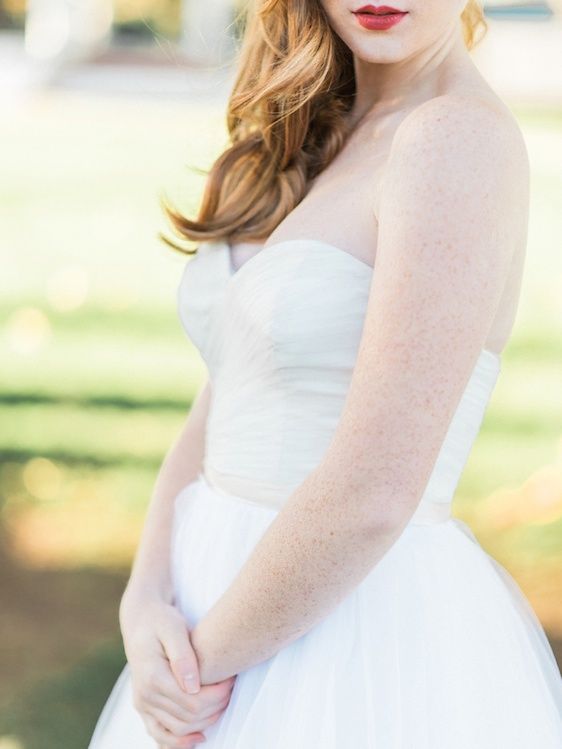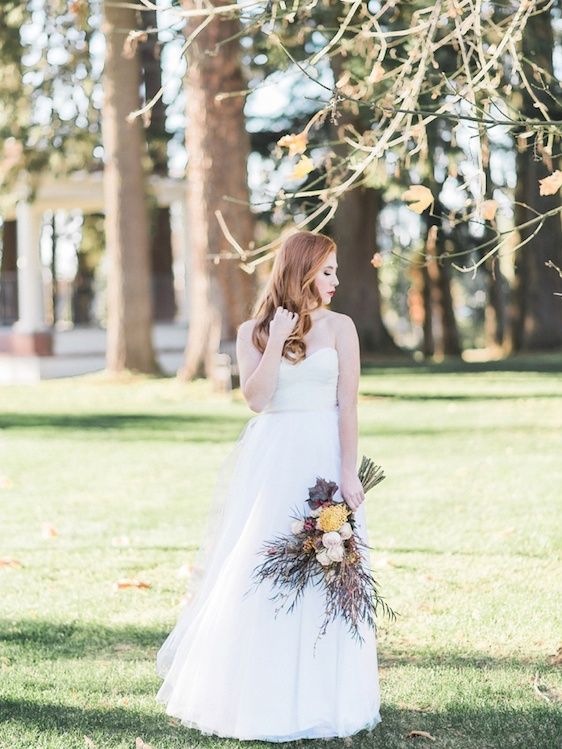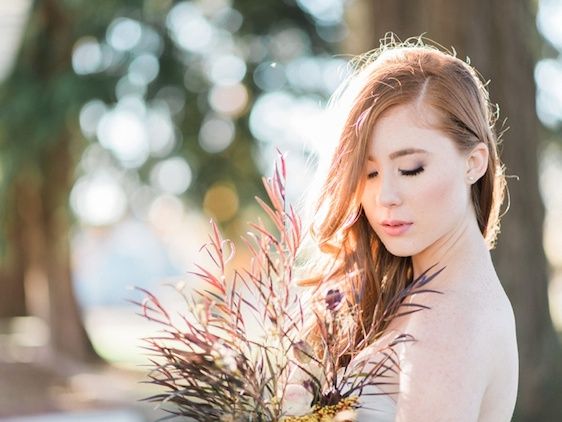 Portland Bloem truly outdid themselves!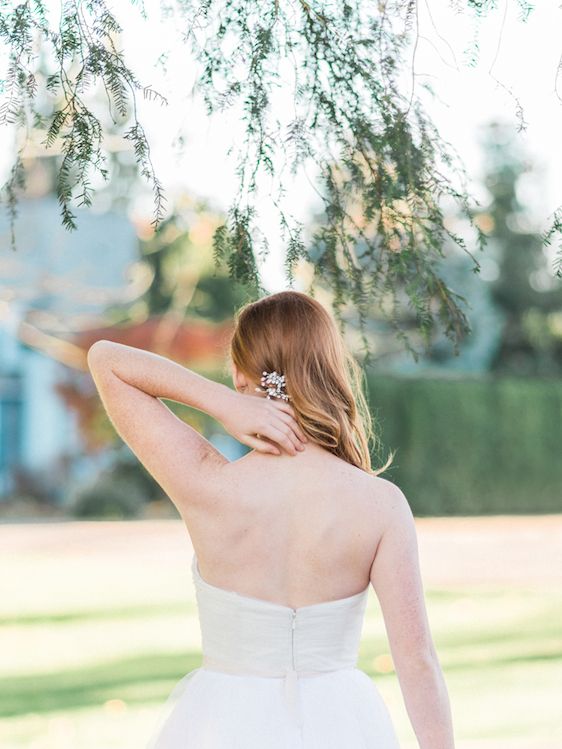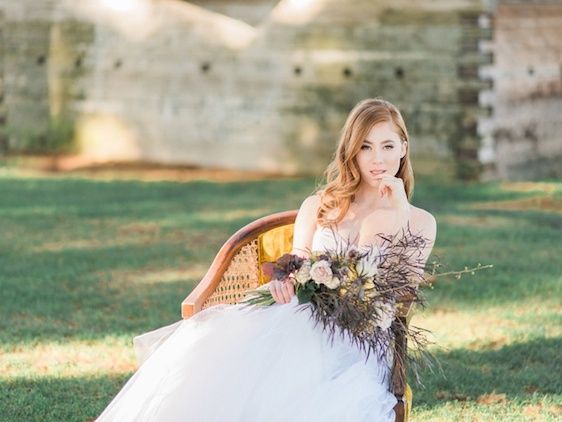 The softness of this bridal look is really quite refreshing to see...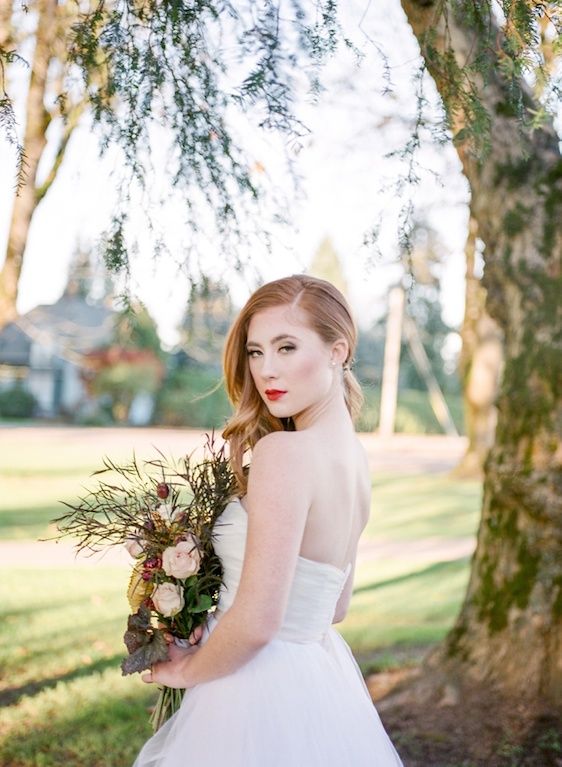 And what's not to love about the detailing on this stationery by Vintage Mingle?
Texture played a big role is making this design pop!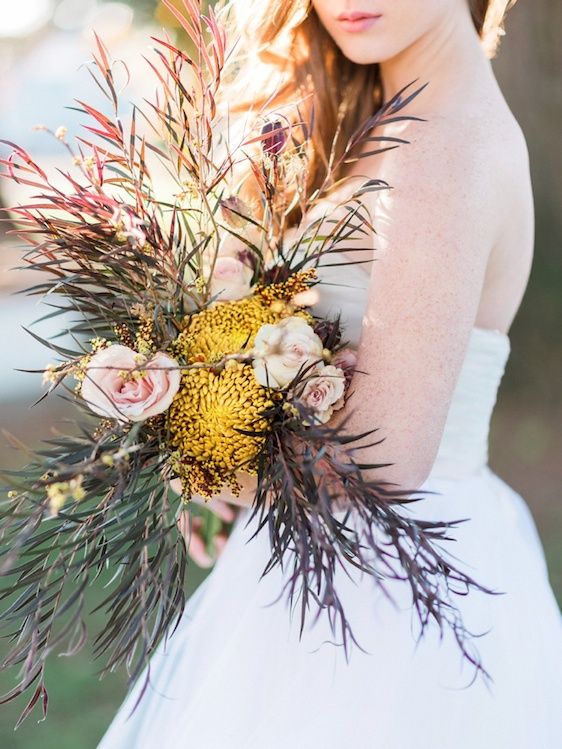 Oh, and I can't go without mentioning my love for these cranberry candlesticks!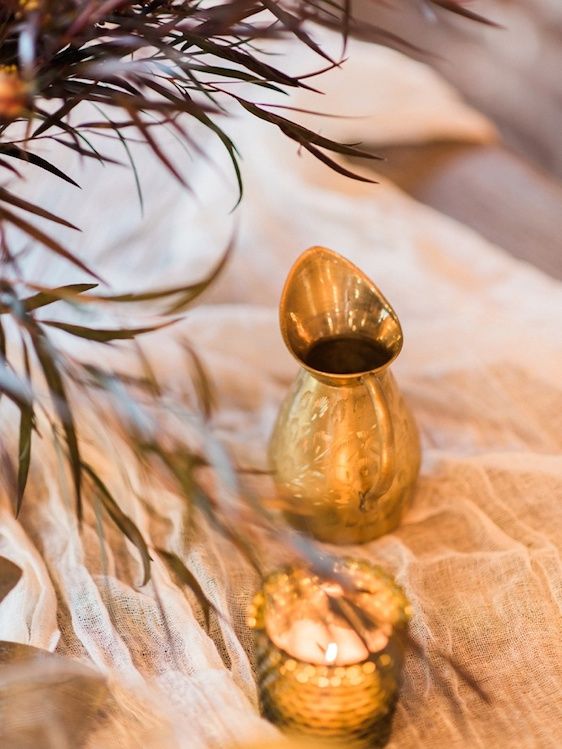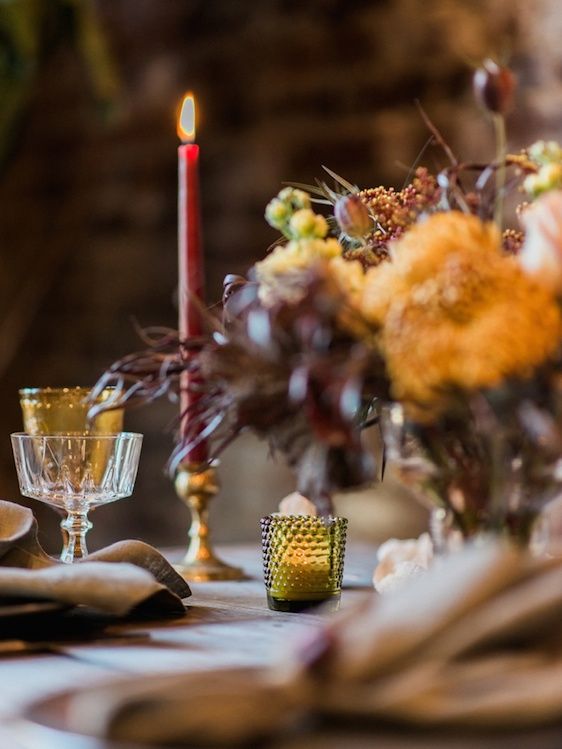 It's a look that's so absolutely perfect for autumn....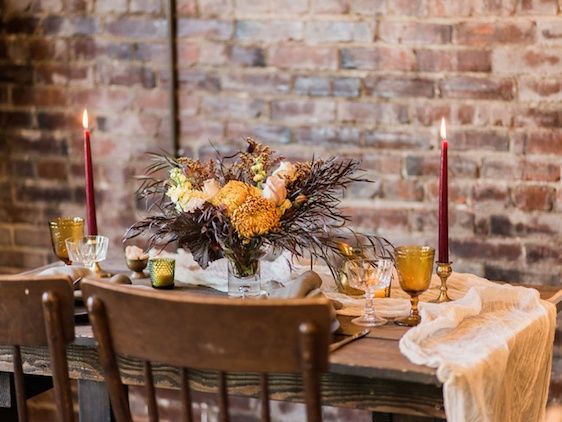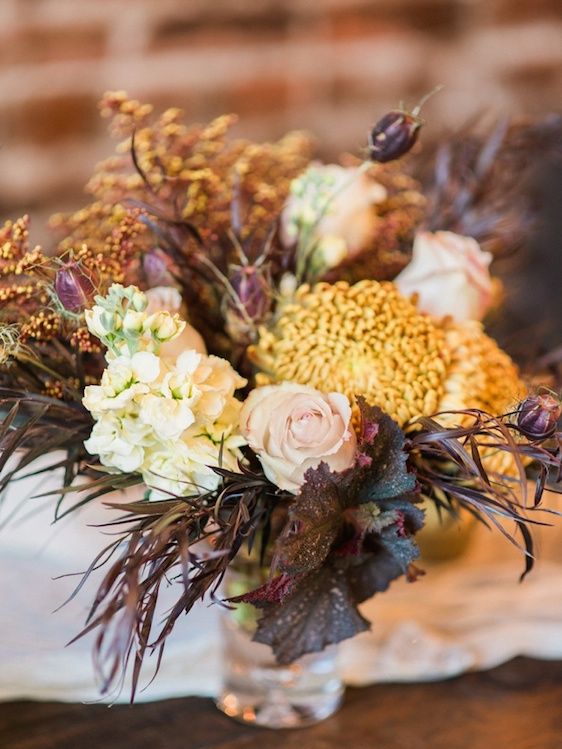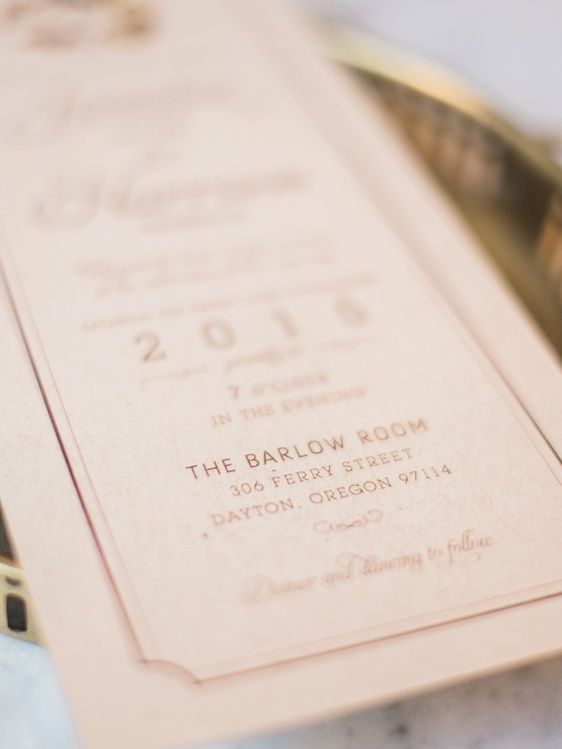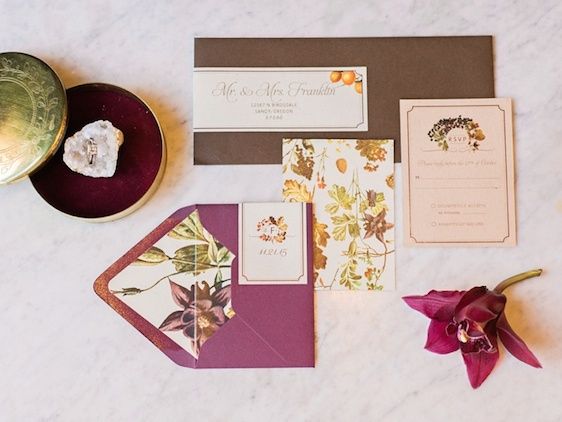 ...and these branches and berries really tie in this seasonal feel...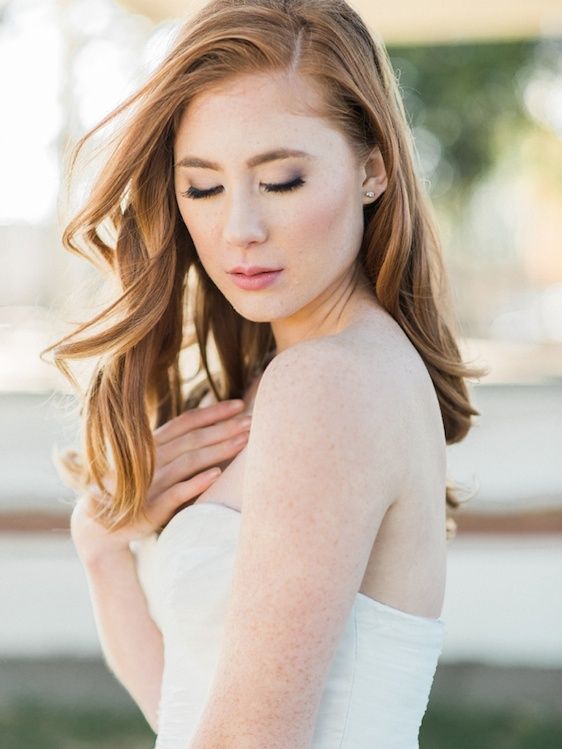 A romantic two tiered ruffled cake accented with marsala sugar flowers?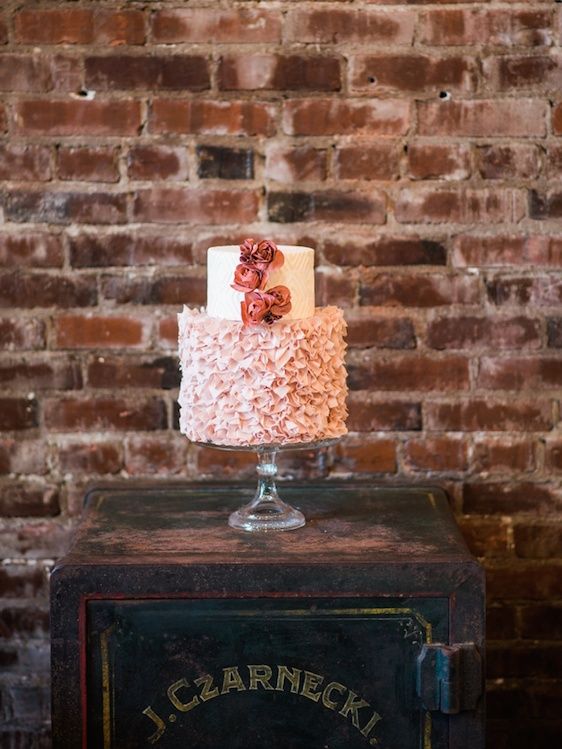 Yes, please where do I sign up?

Country Cake Shop, amazing work!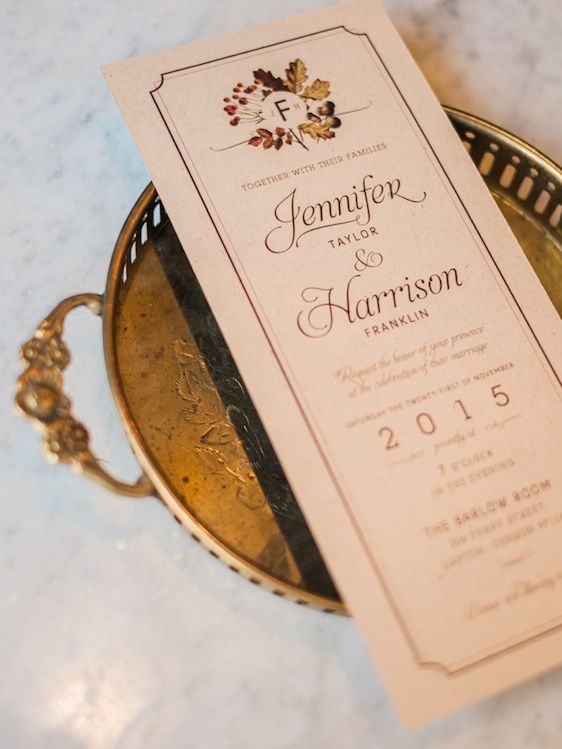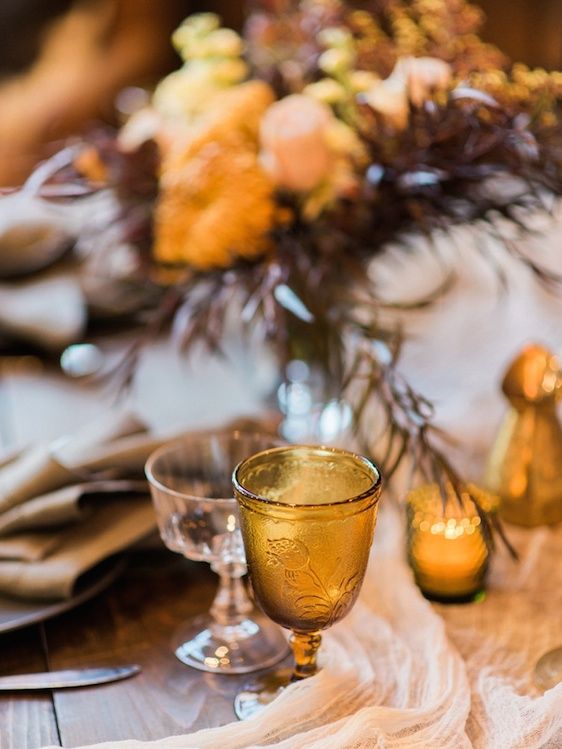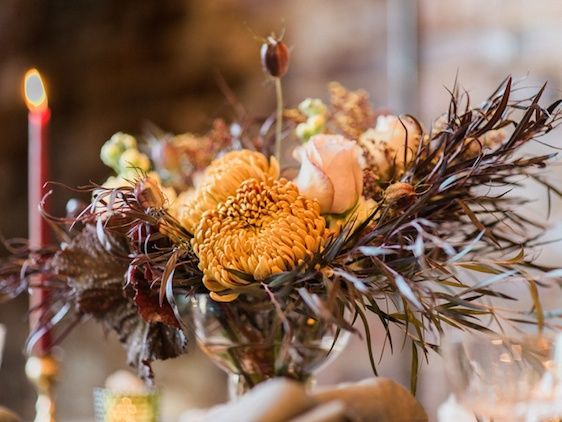 Bridal style by

Amanda Enos

is looking oh-so flawless from here...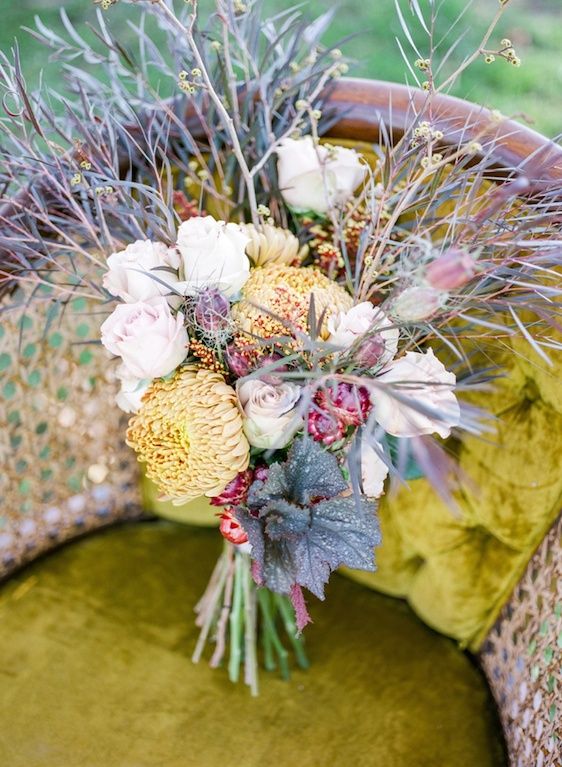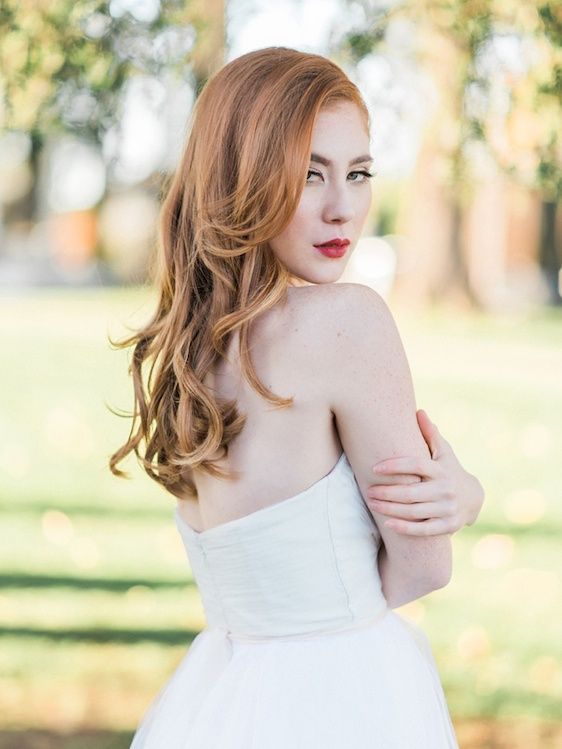 ...and you know how I feel about a red lipped bride!
Huge hugs and high fives all around to the wedding pros who made this beautiful styled shoot a reality.
I don't know about you, but I'm feeling absolutely inspired and now, you're going to have to excuse me because I have some serious pinning to take care of. Care to join me?
Share This: