all
of the things that make Spring amazing!
And so that got me thinking — what if you're a winter bride (complete with snow on the ground and everything!),
but
you're really wanting to channel your love for Spring? What's a bride to do?
Just imagine my excitement when this styled soirée popped up in my inbox!
Pop the Cork Designs
truly outdid themselves with this fantastic fête, and lucky for us
Hannah Leigh Photography
was there to capture every sweet detail.
So I have a bit of a confession to make — I have a serious case of Spring fever over here. Anyone else? And while just one look out my window confirms that it's clearly still wintertime — I can't help but dream of warmer weather and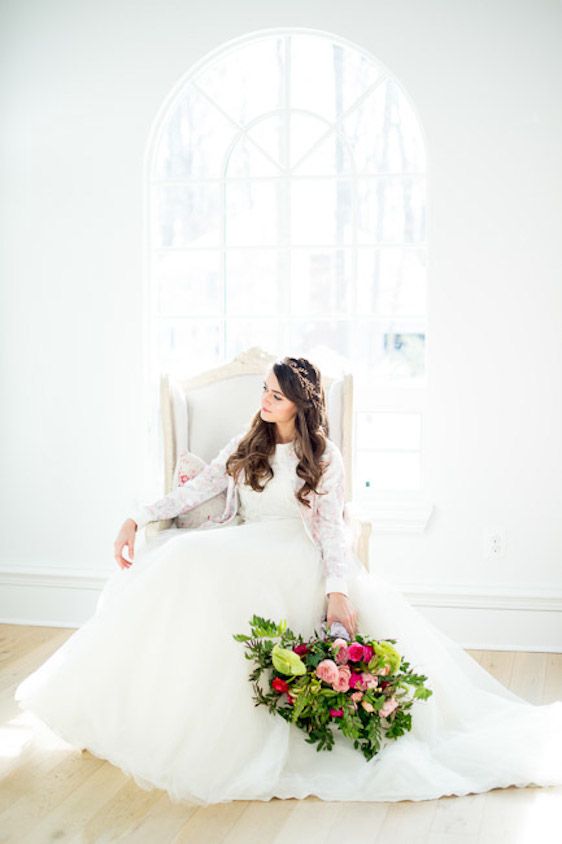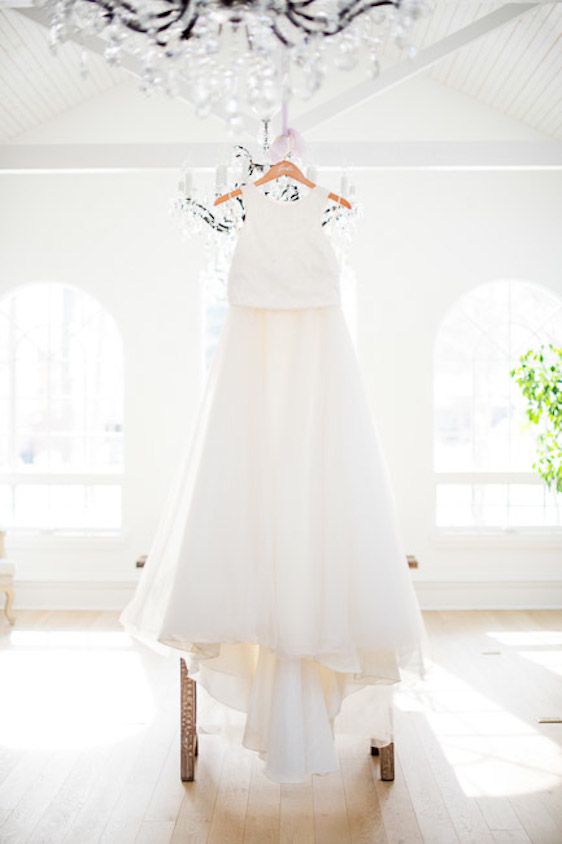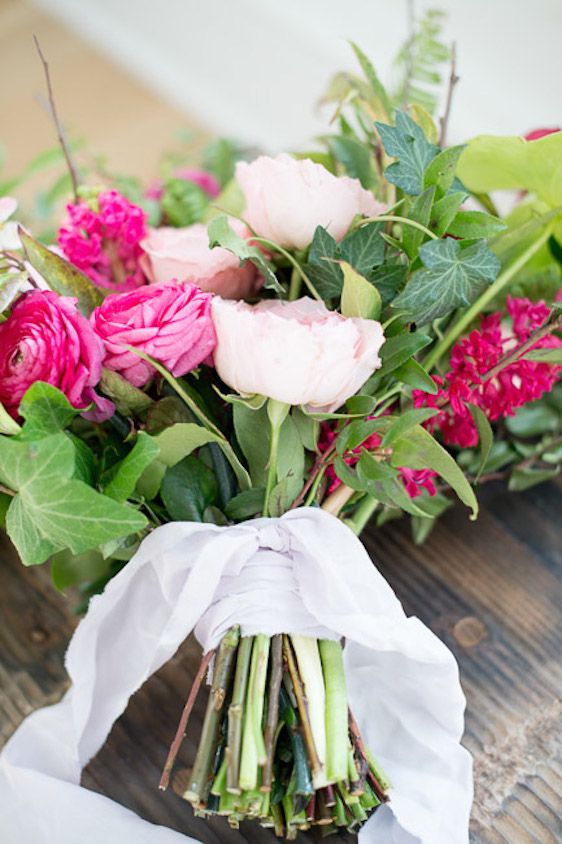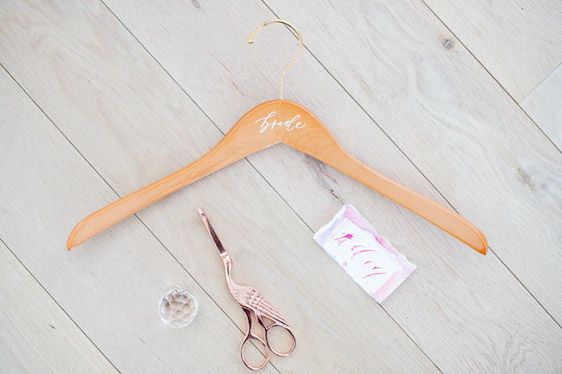 Florals by

La Fleur du Jour

really brought this 'Dreaming of Spring' vision come to life!
... and this tabletop? Hello, gorgeous! I really, really love these pops of green...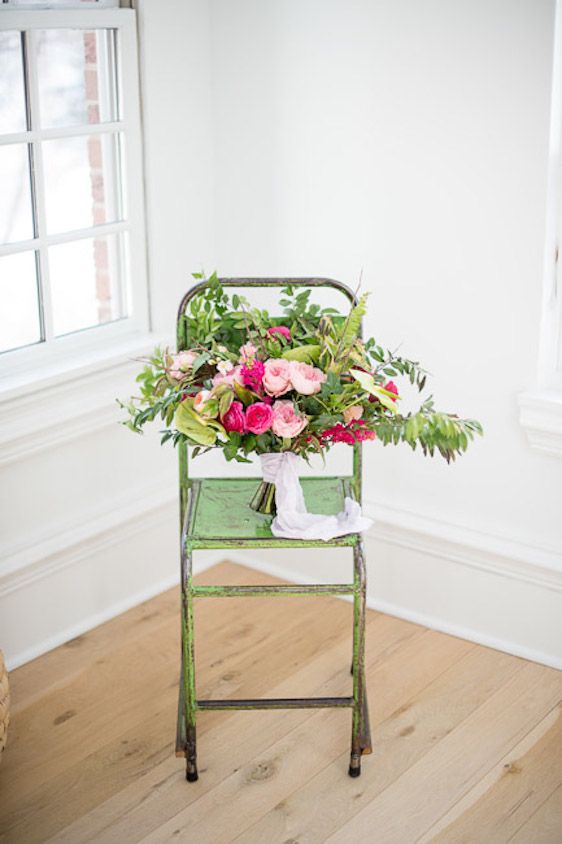 ... this organically shaped bouquet is really quite exquisite...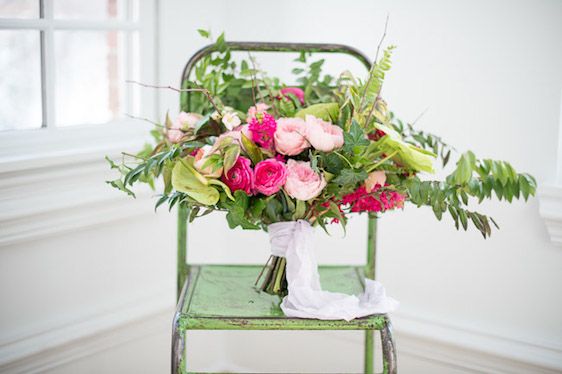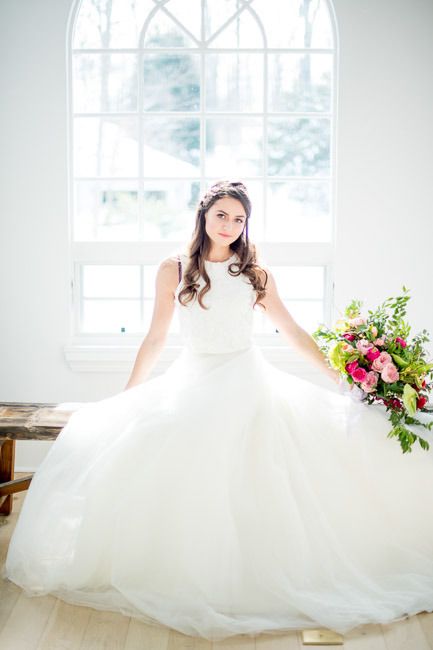 ...and this wedding gown by Ivy and Aster? So so beautiful...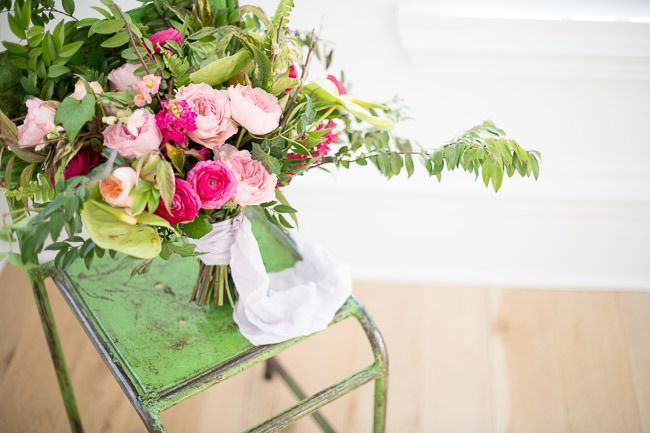 ... the bold contrast against the white walls is really something special...
... and these chairs? So absolutely perfect!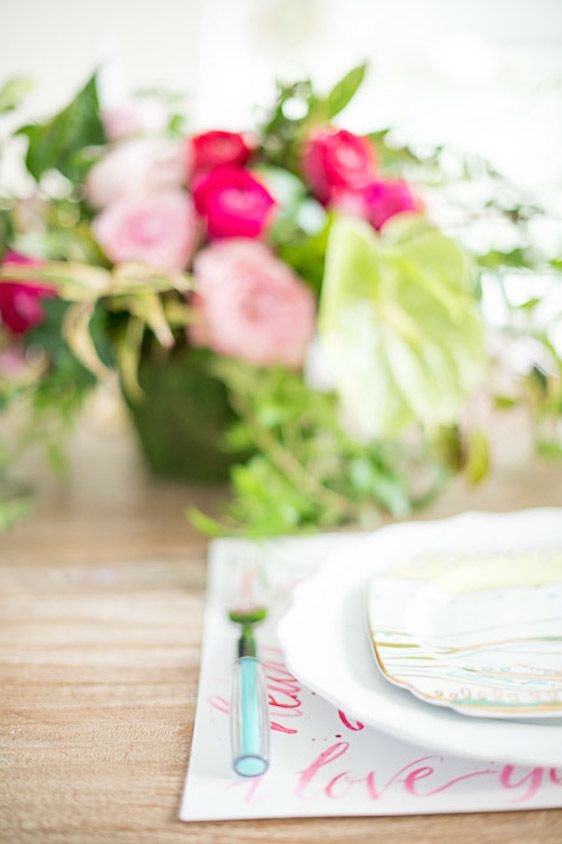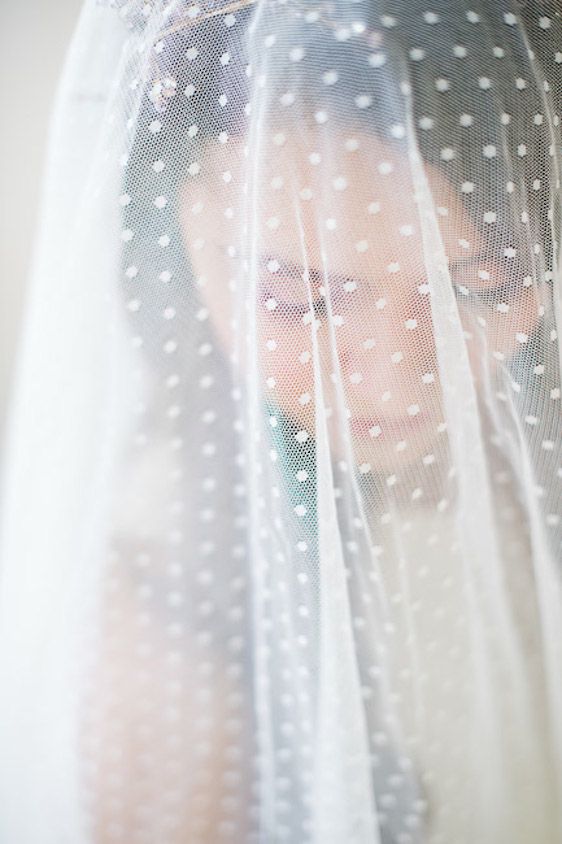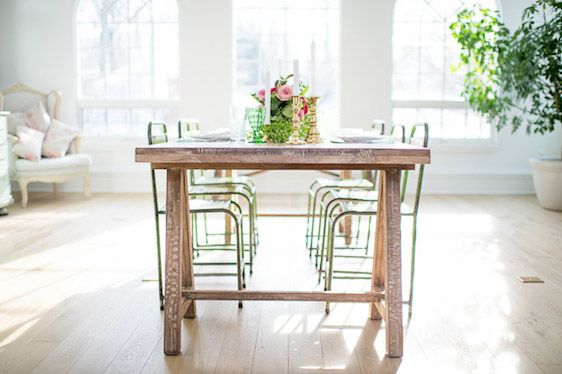 Pamela Jane Studio was the perfect place to make this wedding magic happen...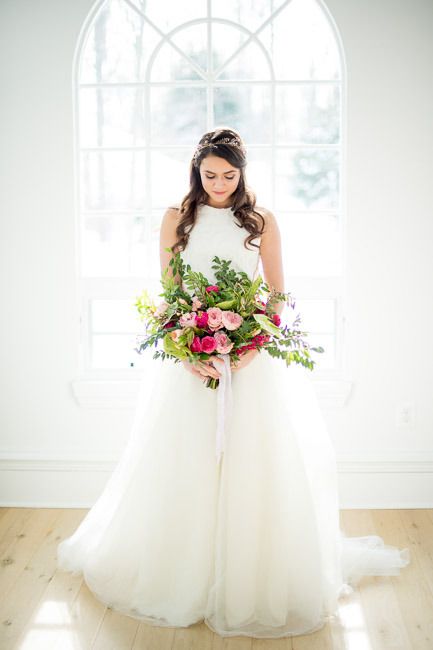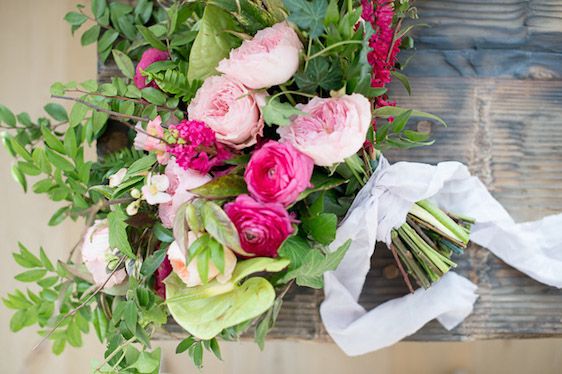 And how about this beautifully intricate head piece?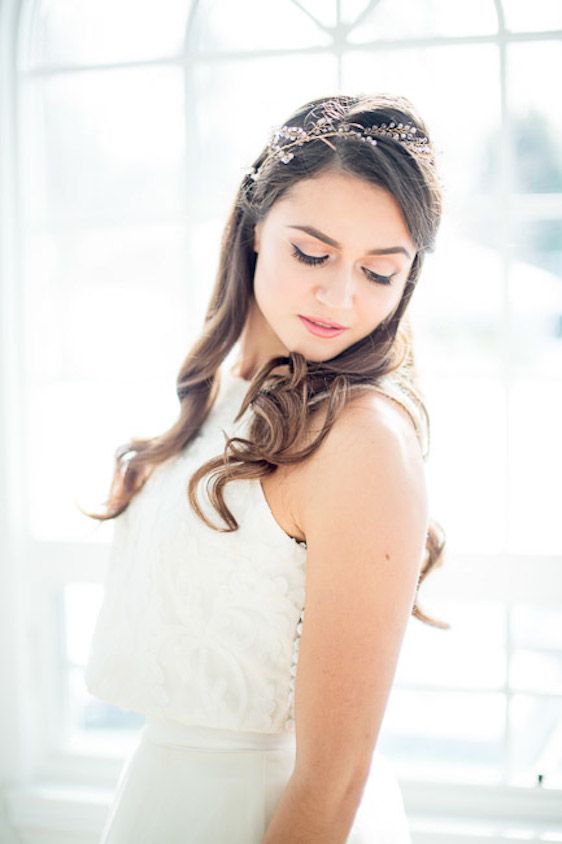 And this green glassware? love, love, love!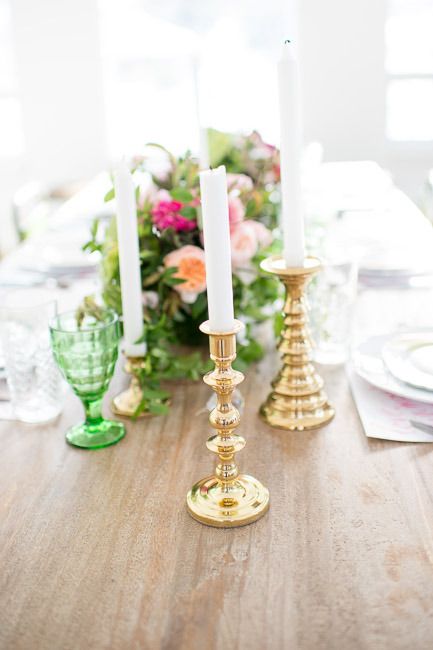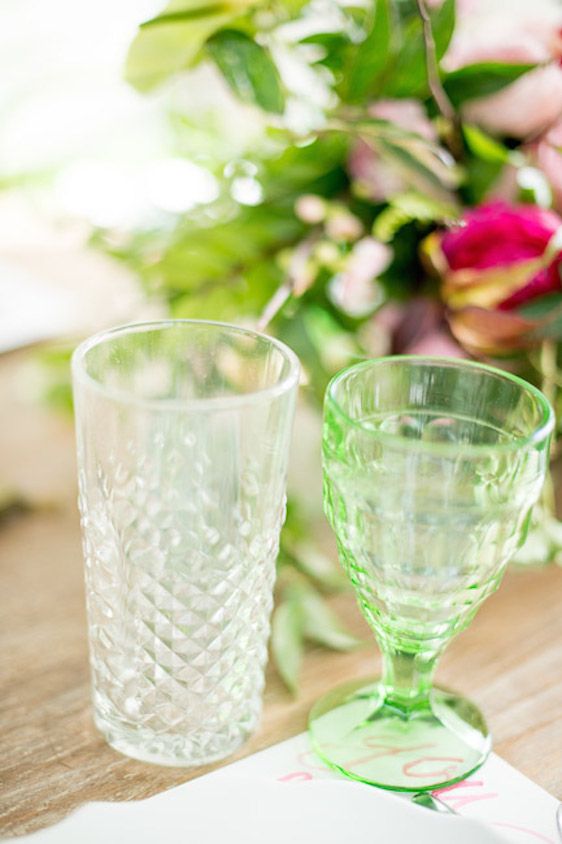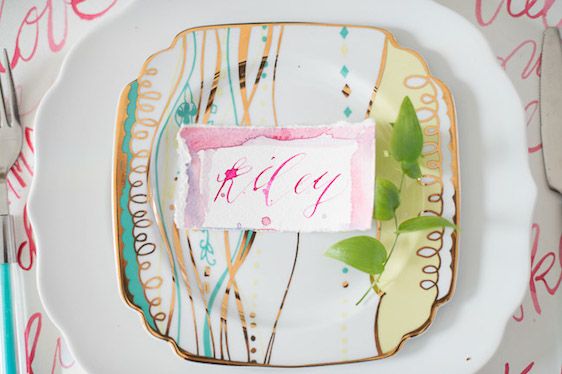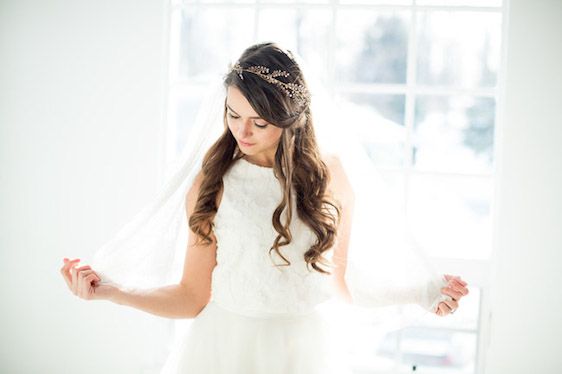 Oh, and can we just talk about how lovely this place setting is?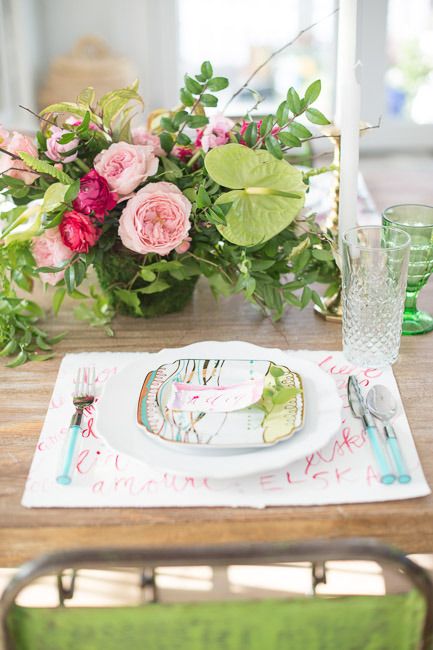 So absolutely pin-worthy, you guys!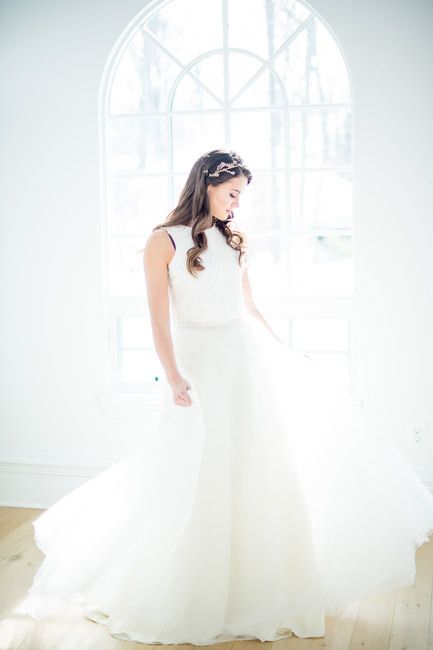 A twirl-worthy gown, indeed!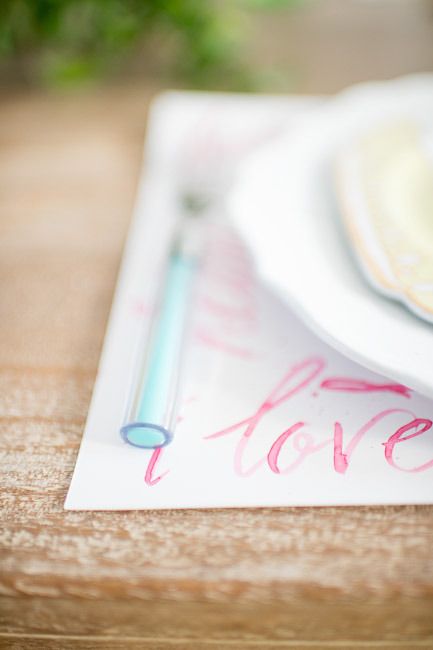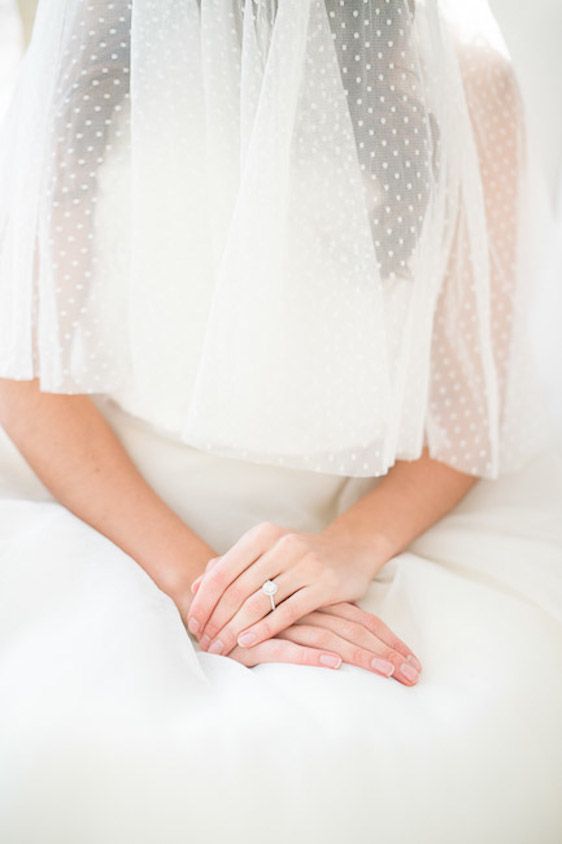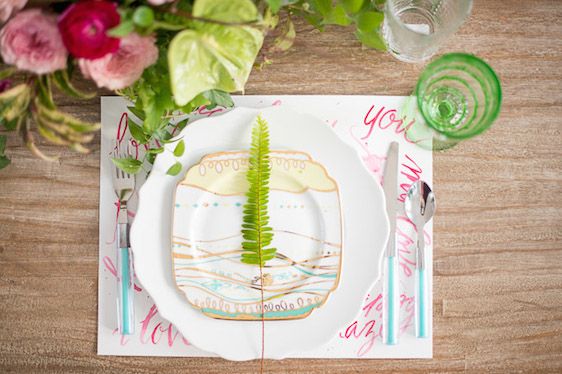 And how lovely is this bride-to-be?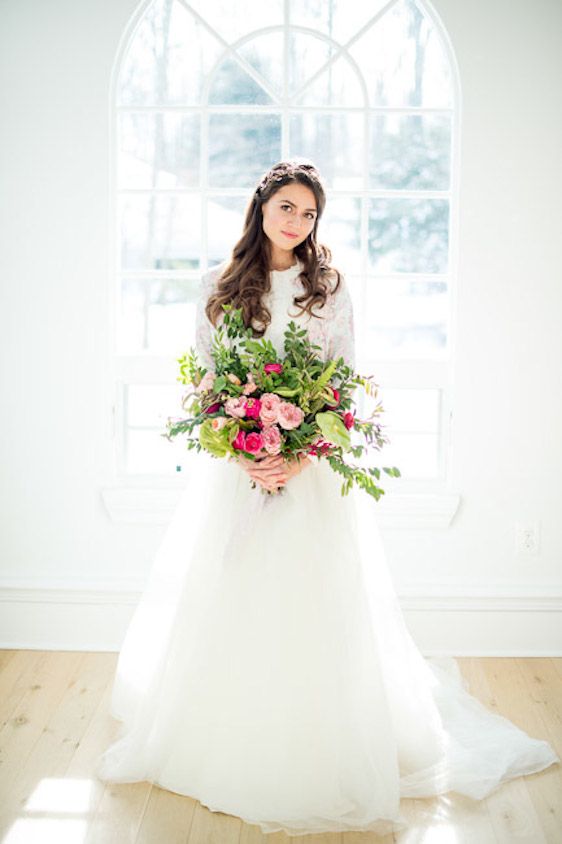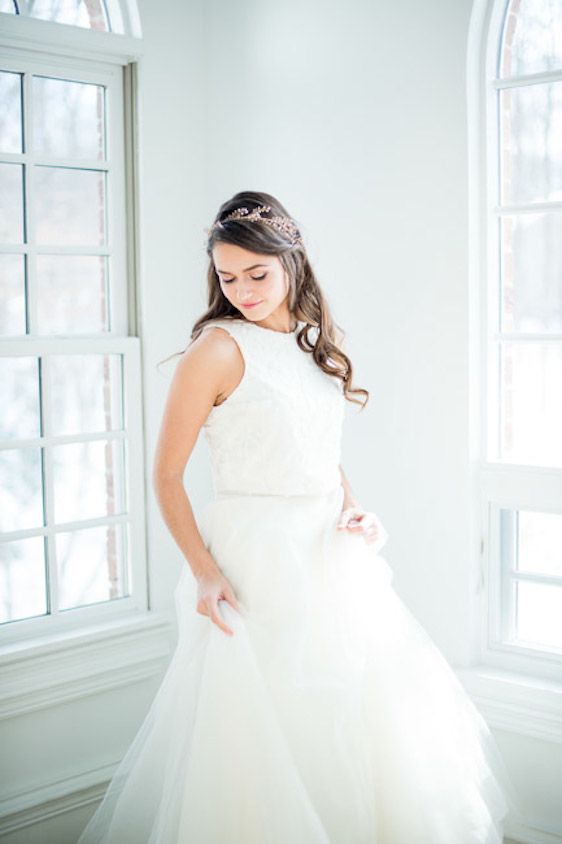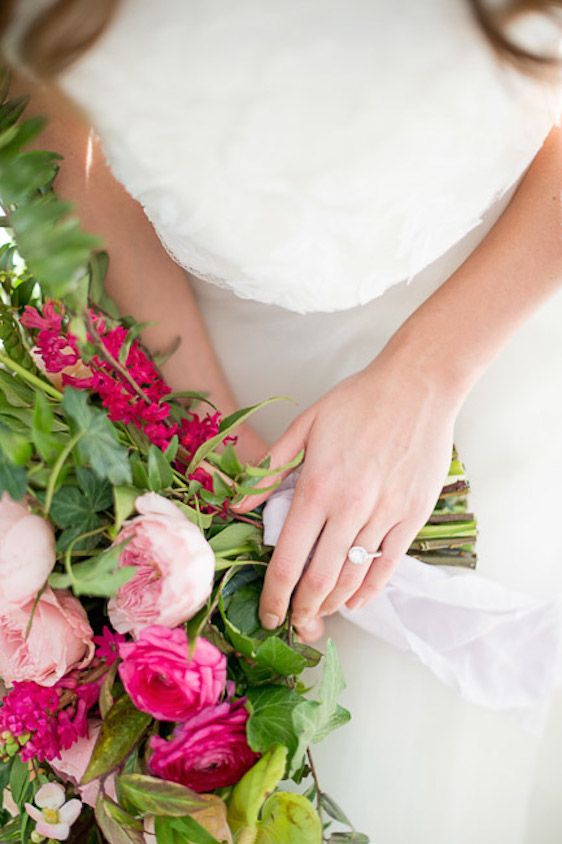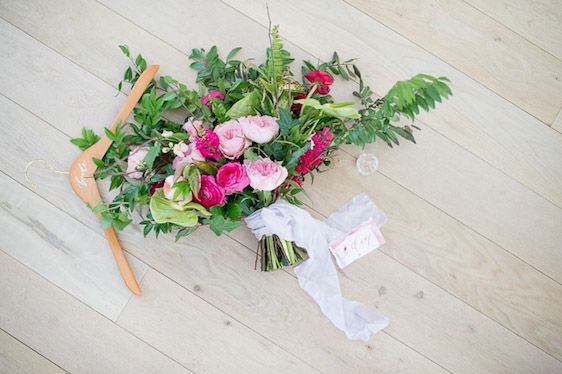 So much to love about this sophisticated scene...
...and just look at these dreamy detail shots...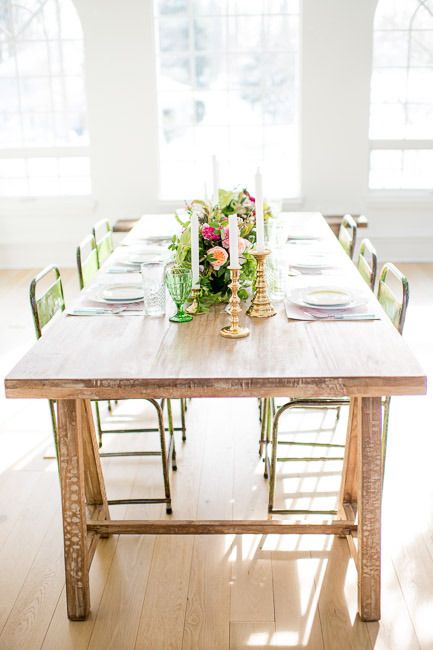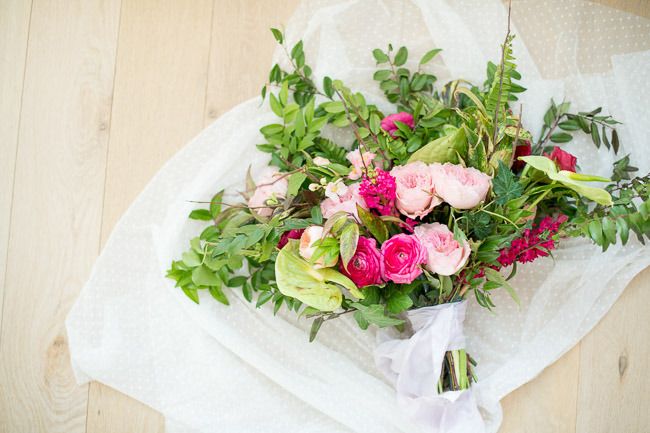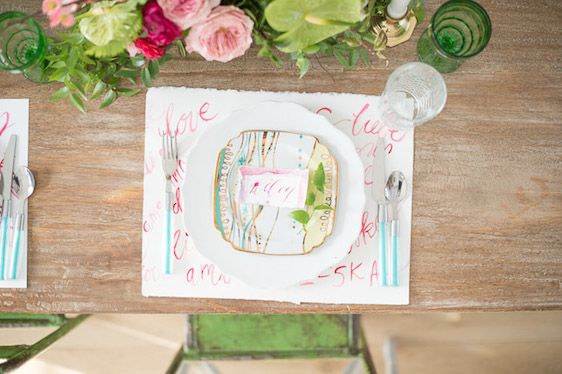 Hair and makeup by

Makeup by Kevan

was absolutely flawless...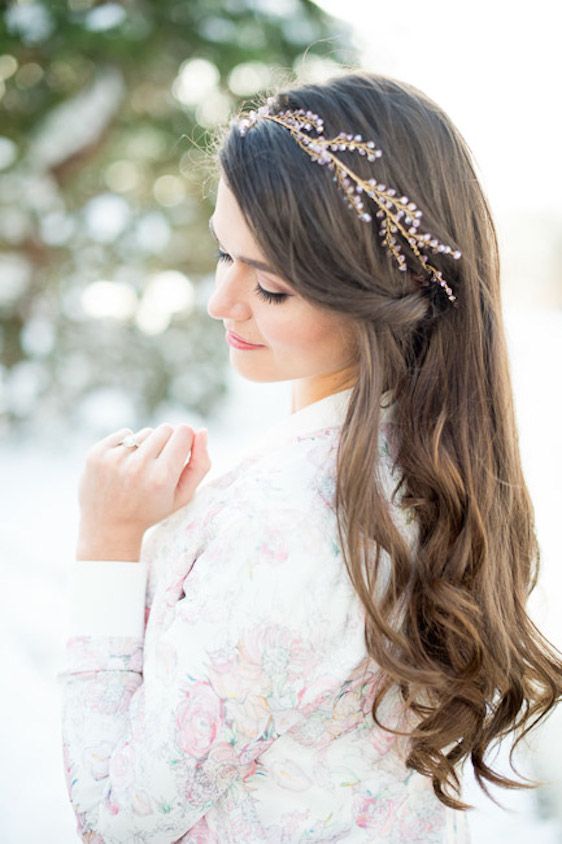 ...and I just love all of the thought that went into bring this design to life!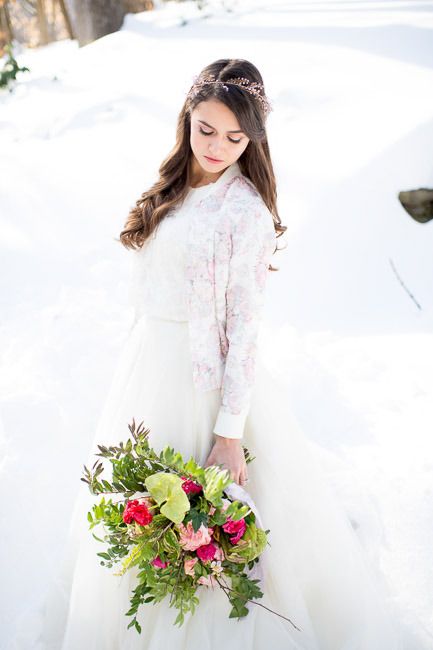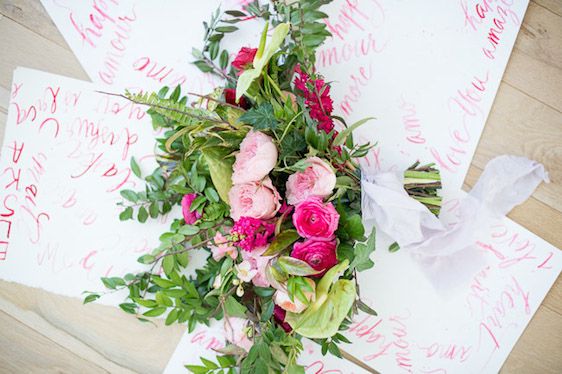 Oh, and can we just talk about these watercolor calligraphy by Splotch and Line?
Make no mistake about it, m'dears, this is the stuff that wedding dreams are made of!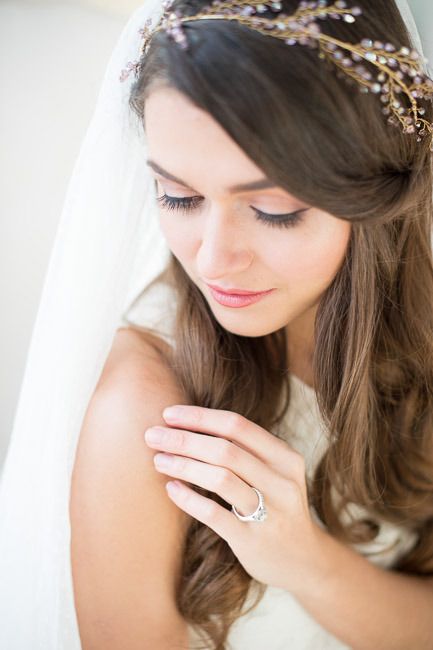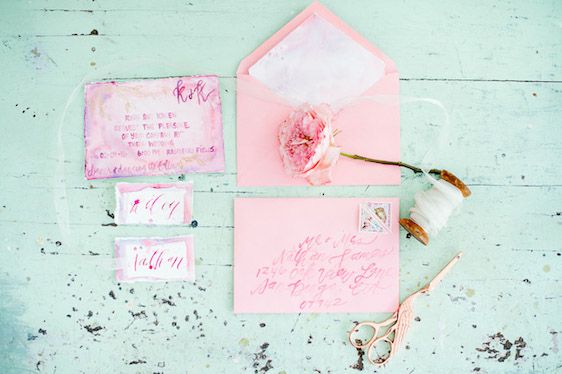 Huge high fives all around to all of fabulous wedding pros who worked their magic and brought a little bit of spring our way during this wintry season! It's really nice to see such a vibrant and fresh color palette being used in this way —

and I don't know about you, but I'm feeling absolutely inspired!
Those place settings! Those florals! That gorgeous wedding gown! So beautifully styled! Now it's off to pin the pretty! Care to join me?
Photography:
Hannah Leigh Photography
// Planning:
Pop the Cork Designs
// Studio Space:
Pamela Jane Studio
// Floral Design:
La Fleur du Jour
// Hair + Makeup:
Makeup by Kevan
// Watercolor Calligraphy:
Splotch and Line
// Gown:
Ivy and Aster
Share This: