b. schwartz photography
and event design by
Tangerine Room Events
, today's boho inspired elopement has me feeling so absolutely inspired!
From the designer, "The jumping off point for the inspiration behind this dreamy, textured, elopement shoot was the Romantique by
Claire Pettibone
Cheyenne gown from
Little White Dress Bridal Shop
."
"We wanted to show the versatility of the gorgeous black lace and how the gown can be highlighted in an airy and modern way, giving depth, richness and contrast to the other design elements around it."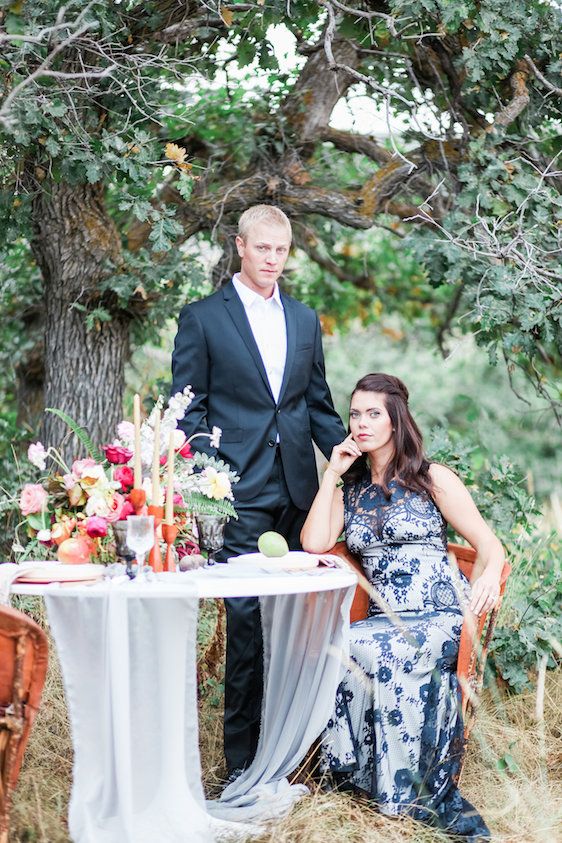 "From the looming, jagged rocks, to the tall blowing grasses and one of a kind cacti..."

With amazing captures by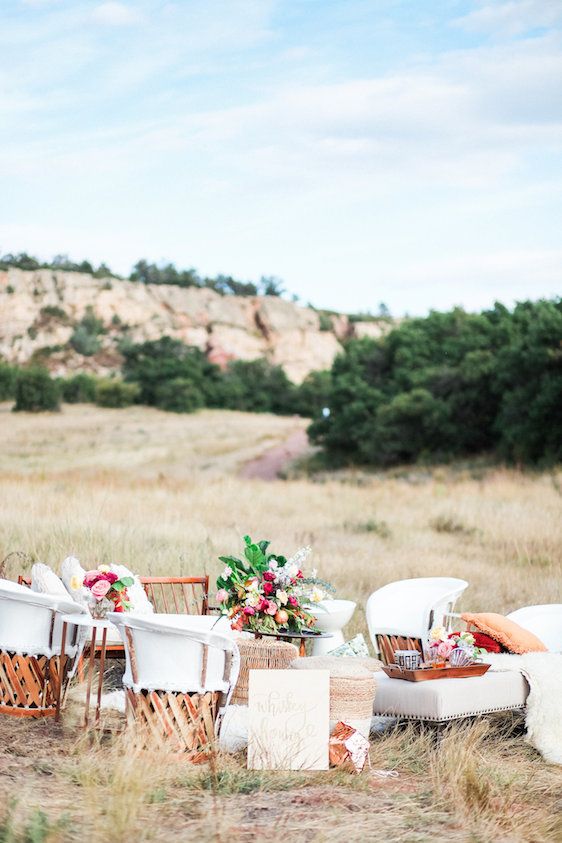 "...we wanted to create a space for the bride and groom who longs for an intimate celebration amidst a vast landscape."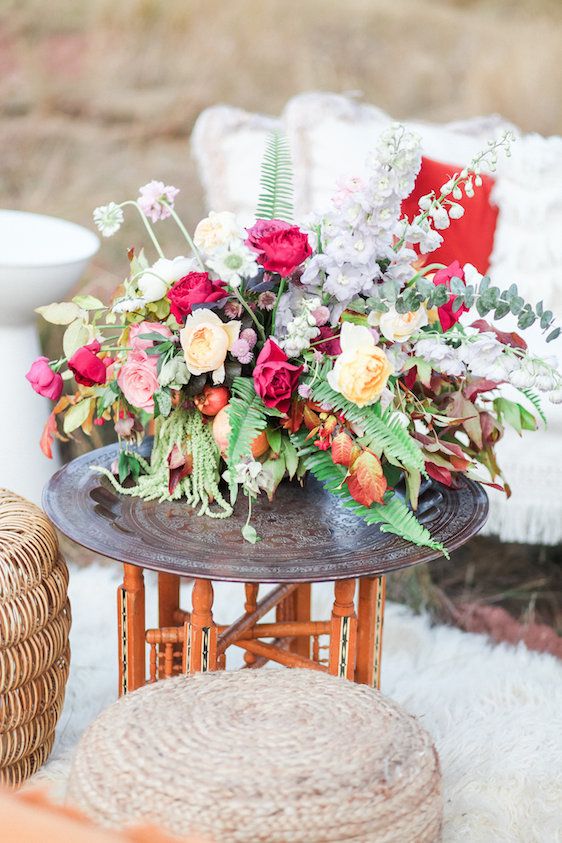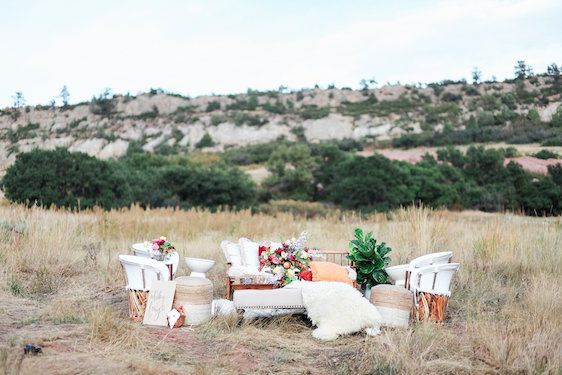 This bright and vivid color palette looks so incredible in contrast to the stark, black details.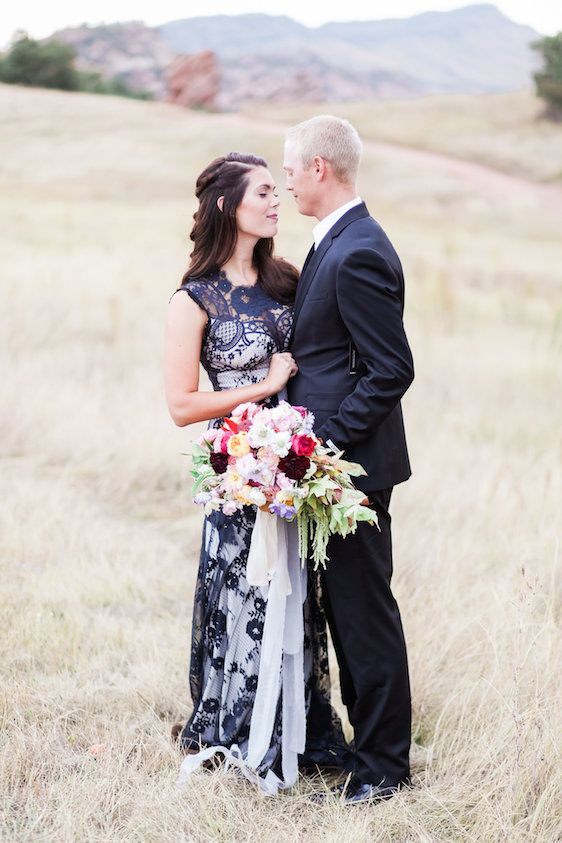 Get ready for a parade of pretties, you guys!
Cascading linens make this sweetheart table so absolutely dreamy...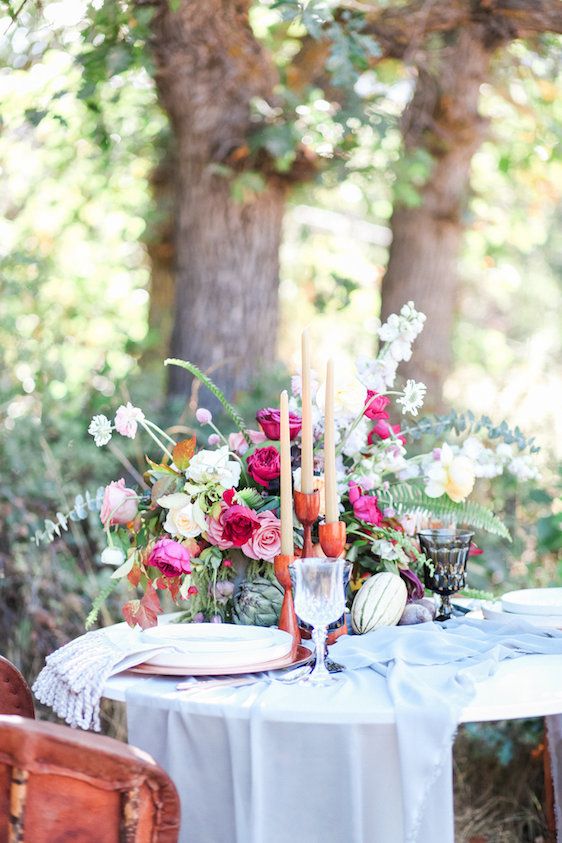 And I just love this handcrafted place card idea...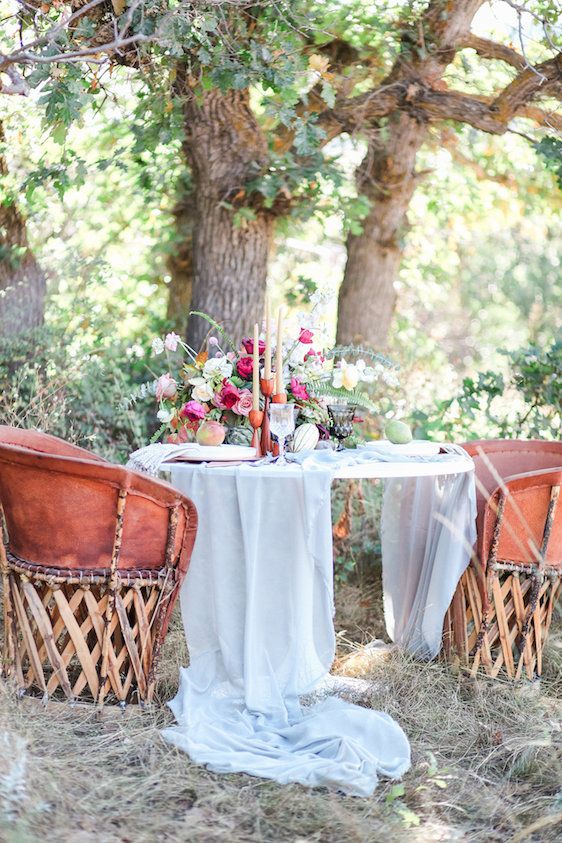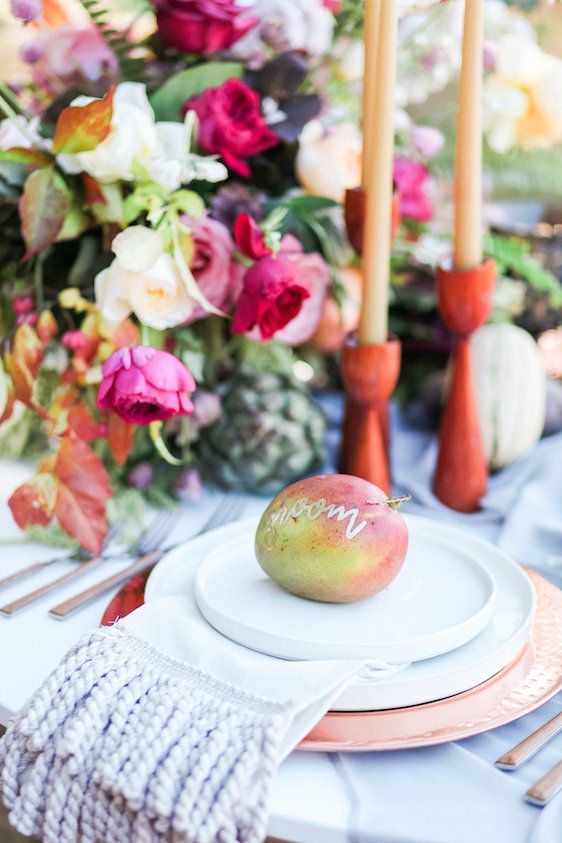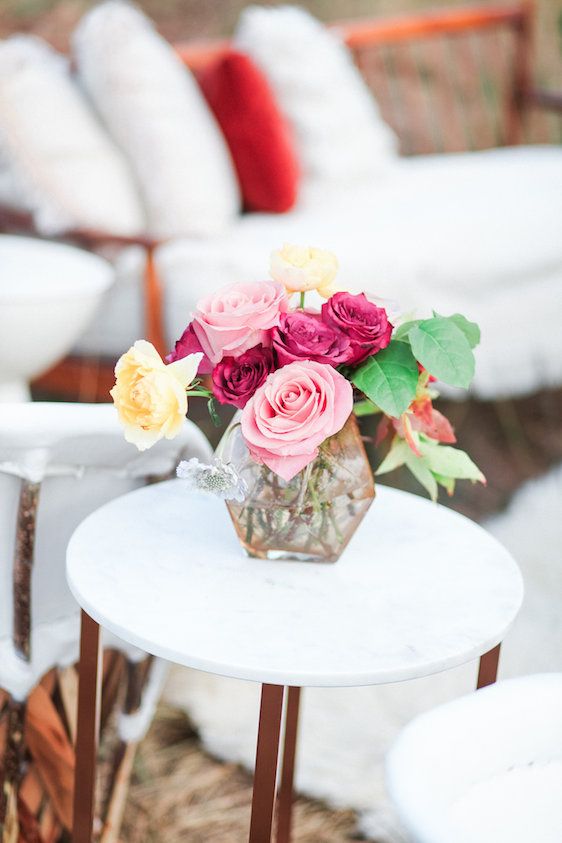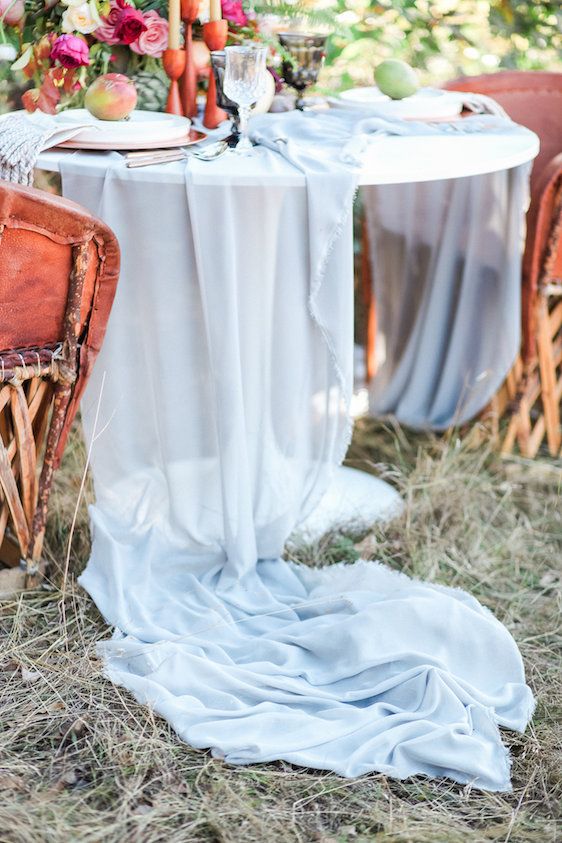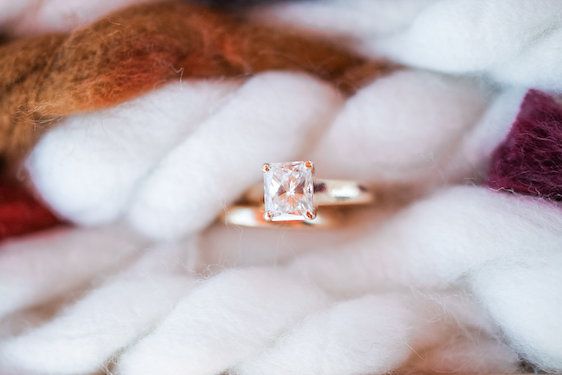 A full sweetheart table was set under a tree below the red rocks...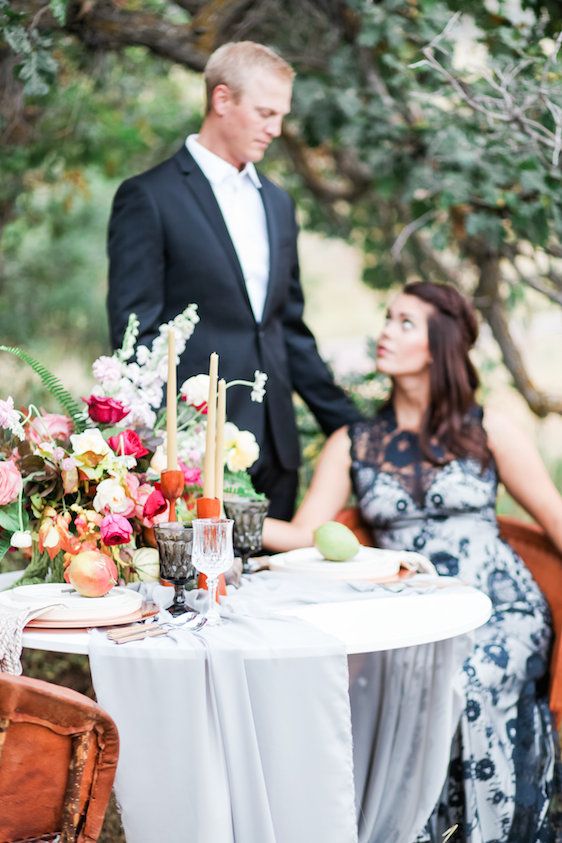 ...which included contrasting details like a billowing silk runner paired with a modern, white pedestal table and leather, bohemian chairs.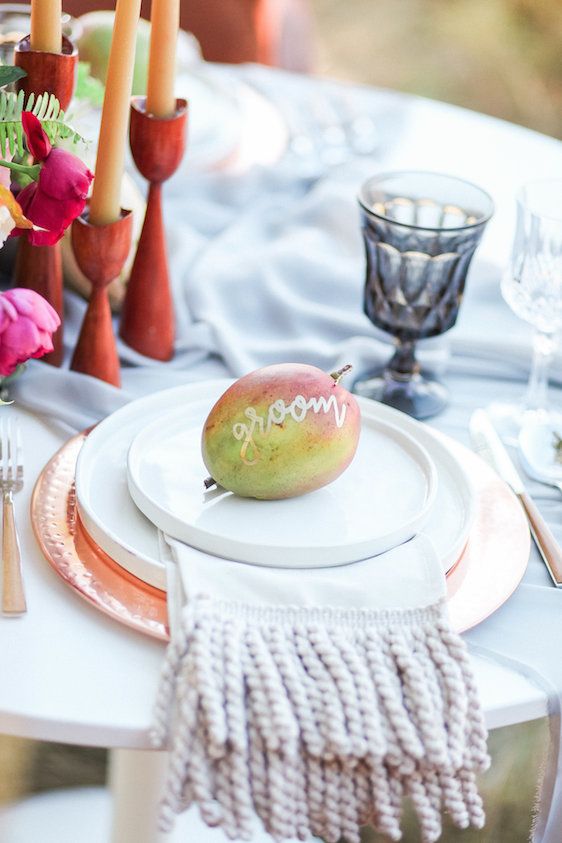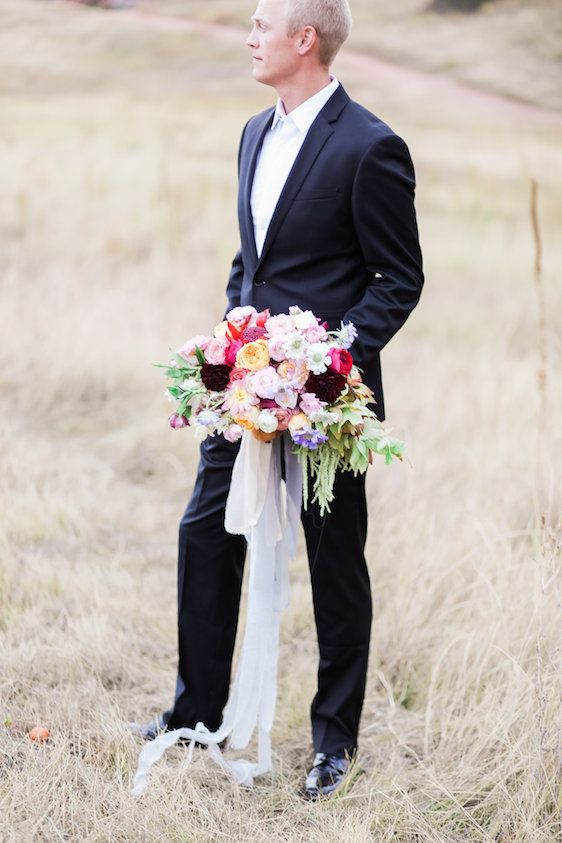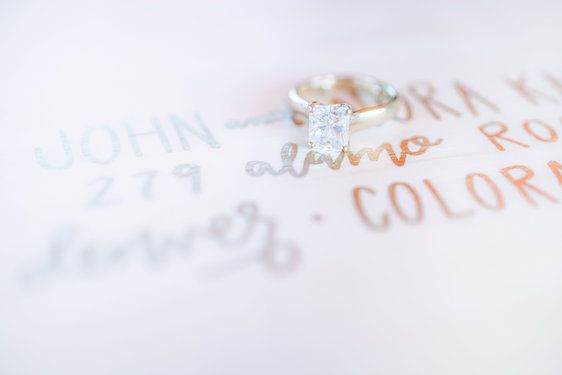 So beautifully embellished, if you ask me!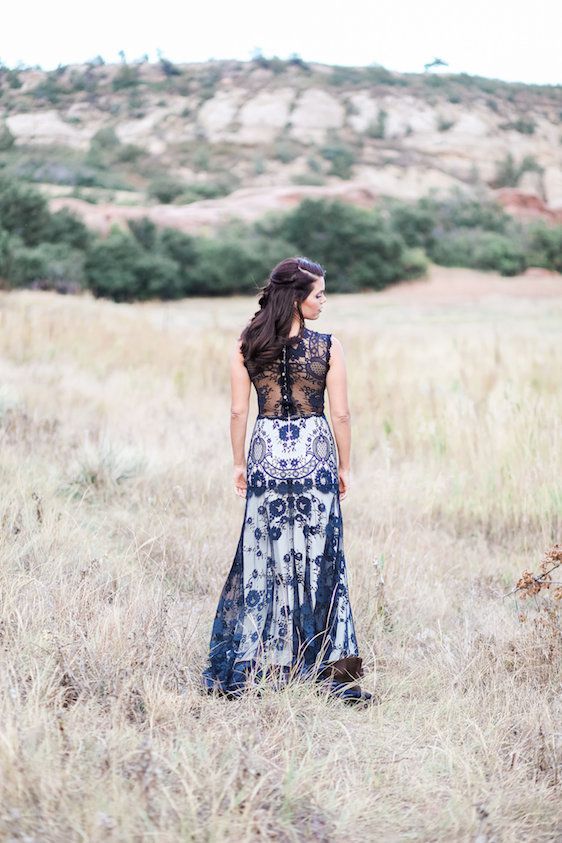 And I just love all of the patterns that were incorporated!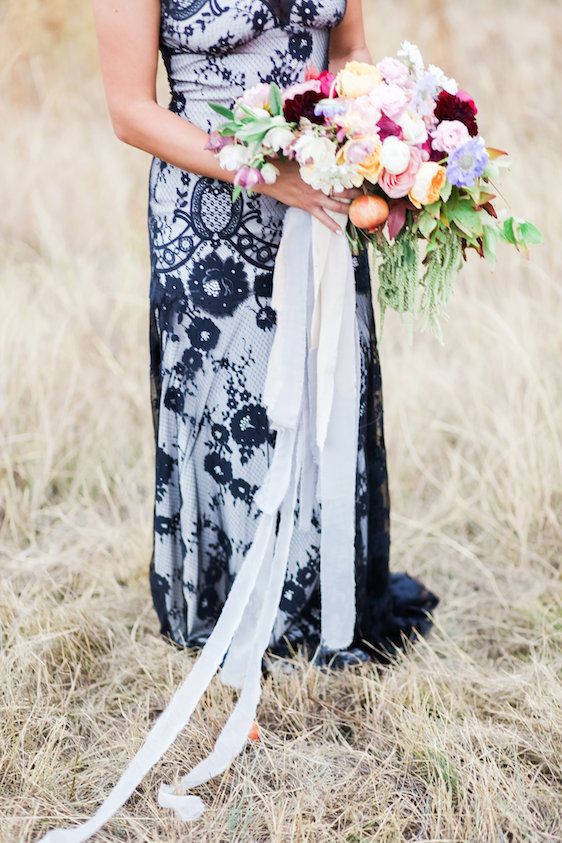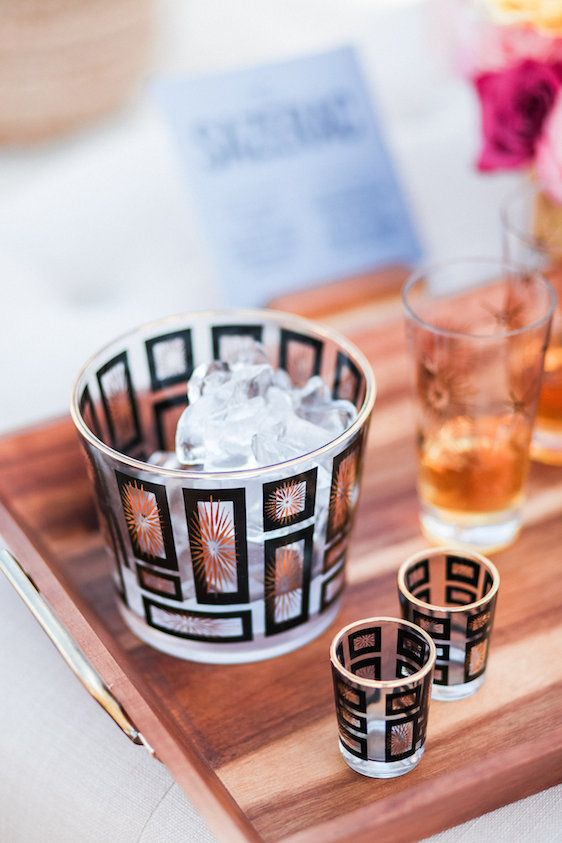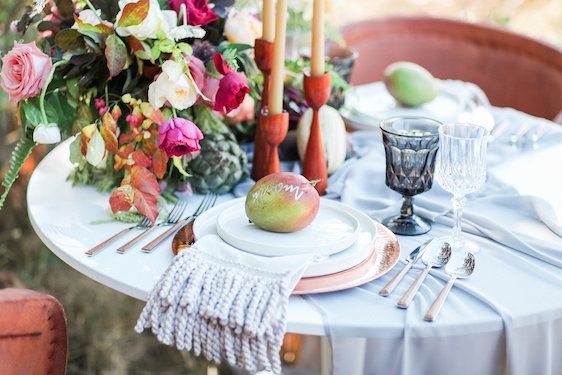 It's this mix of textures and colors and that really makes this design pop!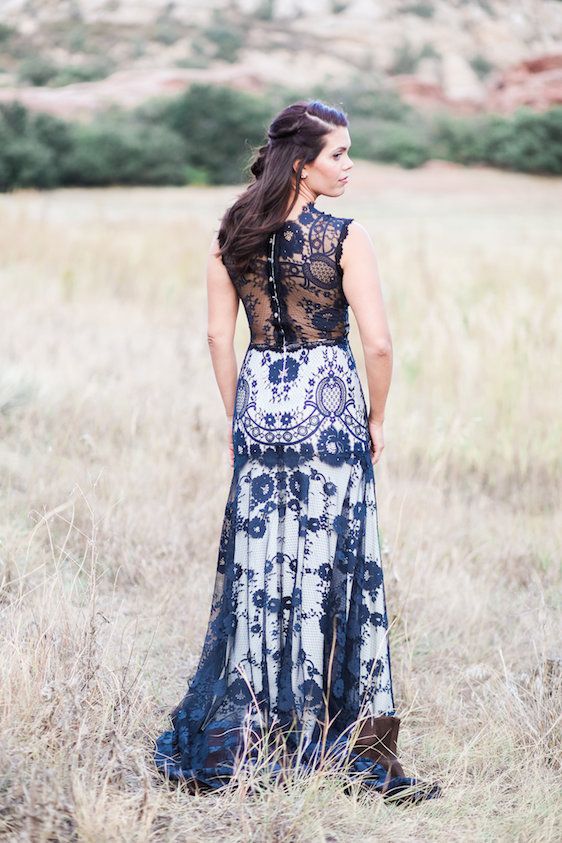 And this gown? So completely breathtaking...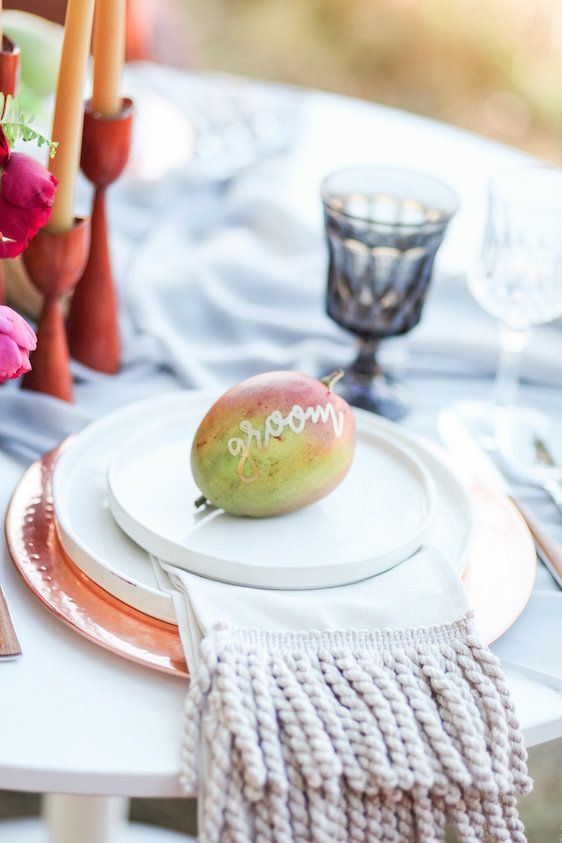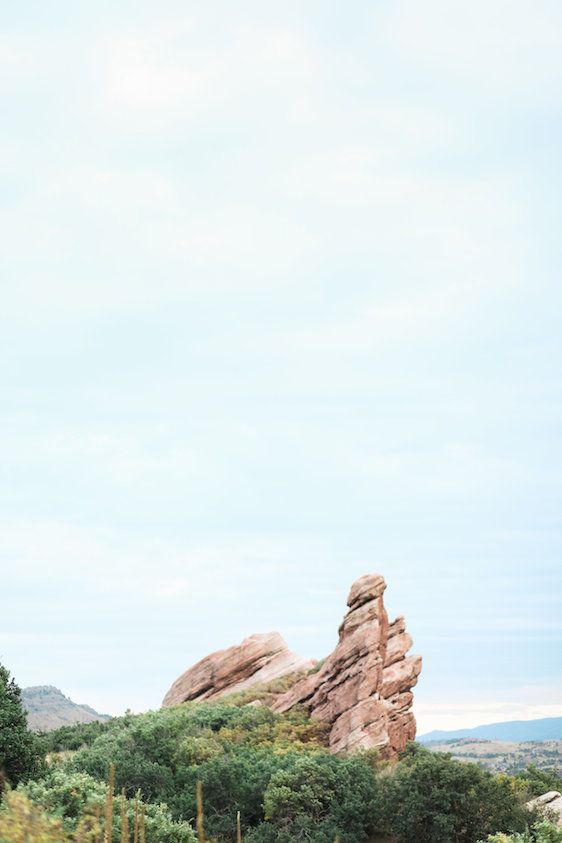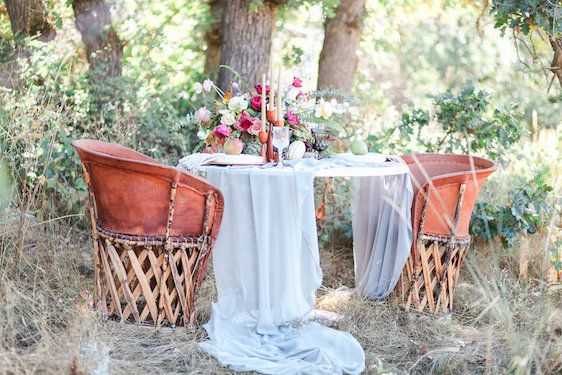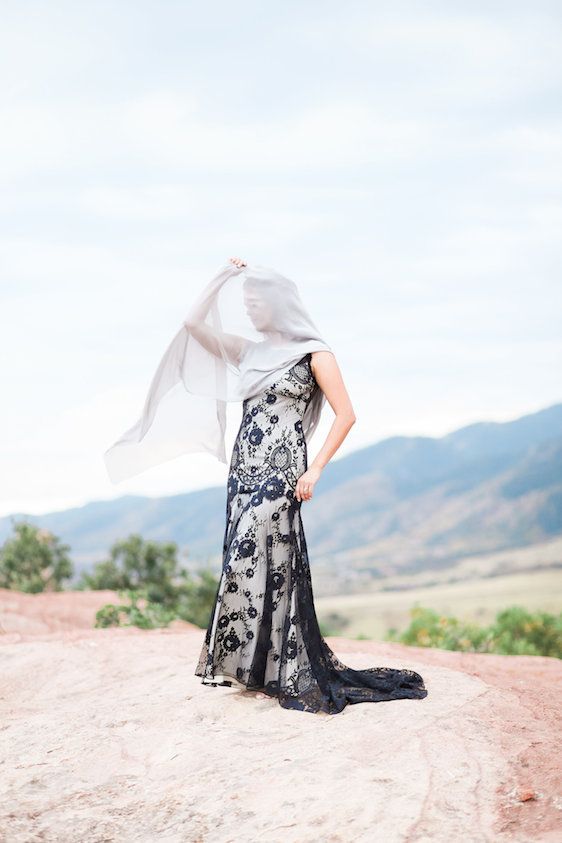 Rich florals designed by

Yonder House Floral and Decor

were lose and vibrant, drawing from the natural colors and textures of the environment...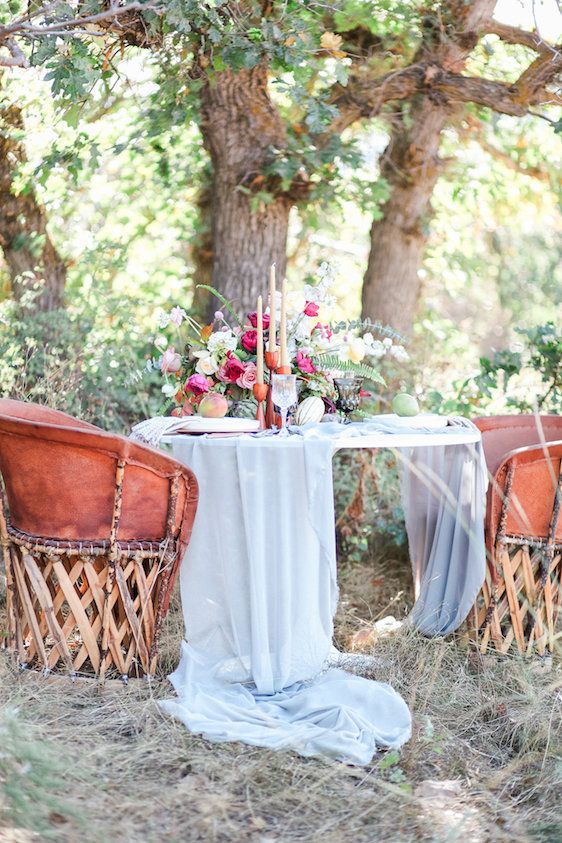 ... while a variety of textures were incorporated into the tablescape including modern ceramic plates, wood detailed flatware and candlesticks, as well as fringe napkins and smokey glass goblets....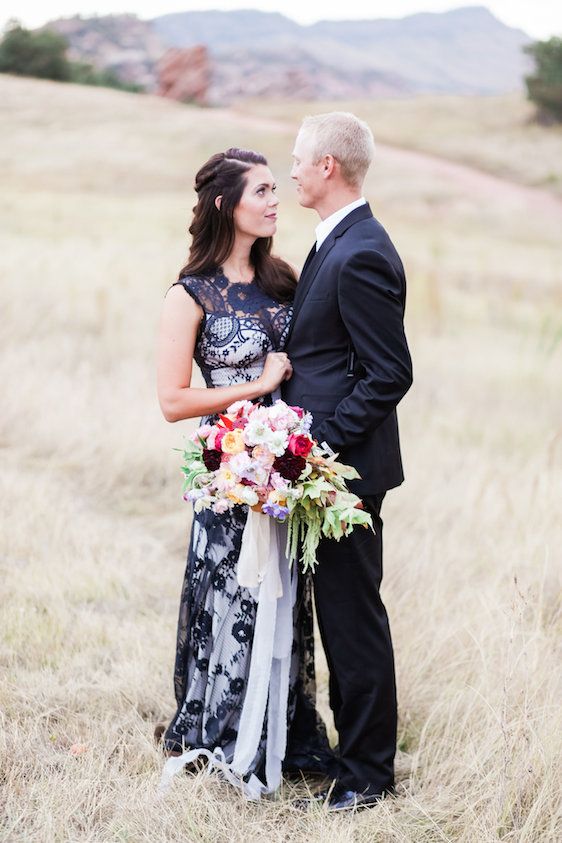 All of which provided the loveliest contrast...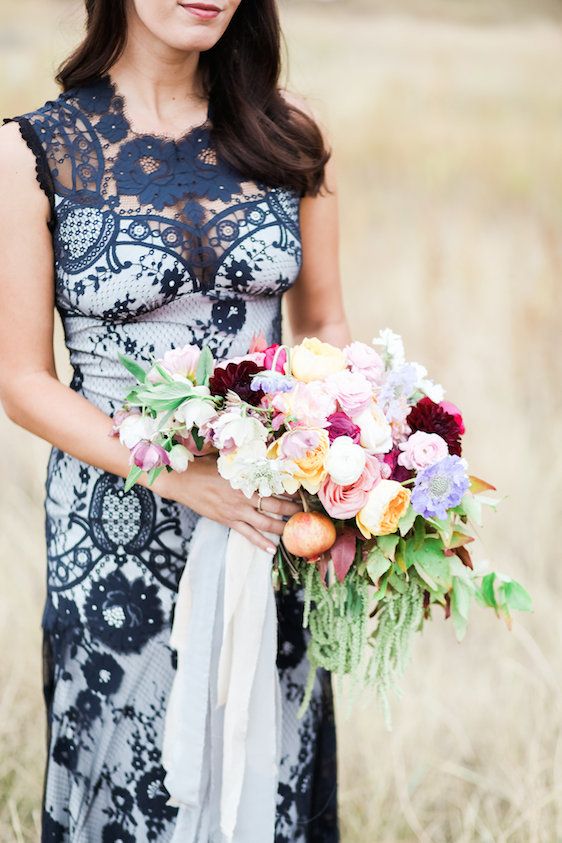 Stunning bouquets and gorgeous detailing... Where do I sign up?
Surrounded by greenery, rugs and the rocky skyline... this cozy setup sure is pretty!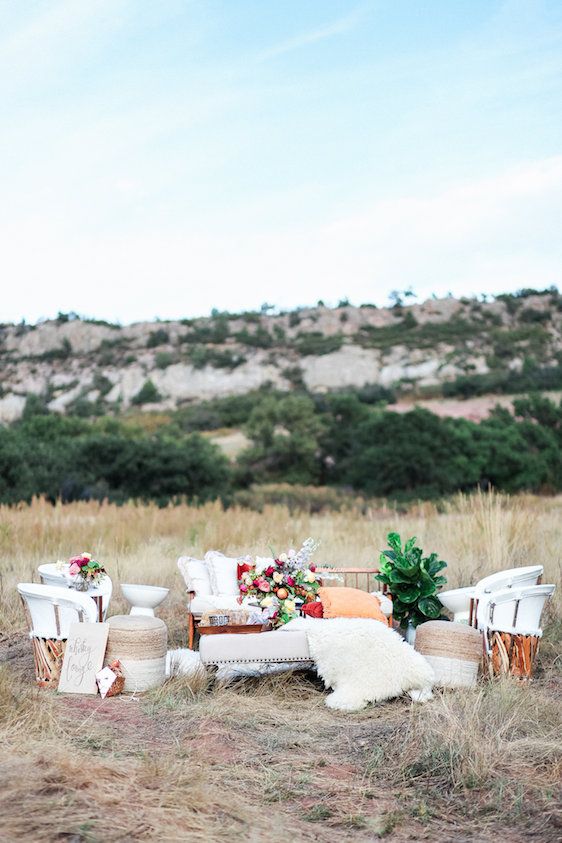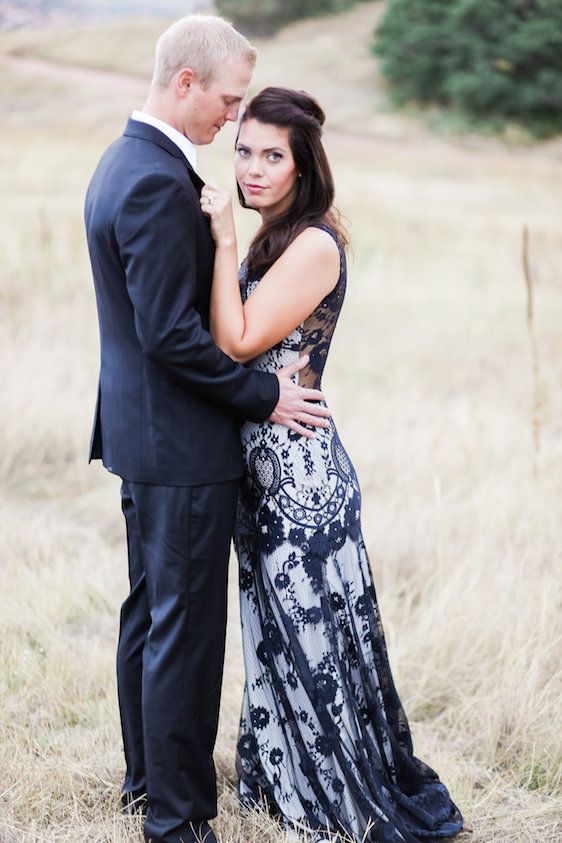 A woven backdrop, created by

Tangerine Room Events

was the highlight of the ceremony space and made the perfect nook for exchanging "I Do's"....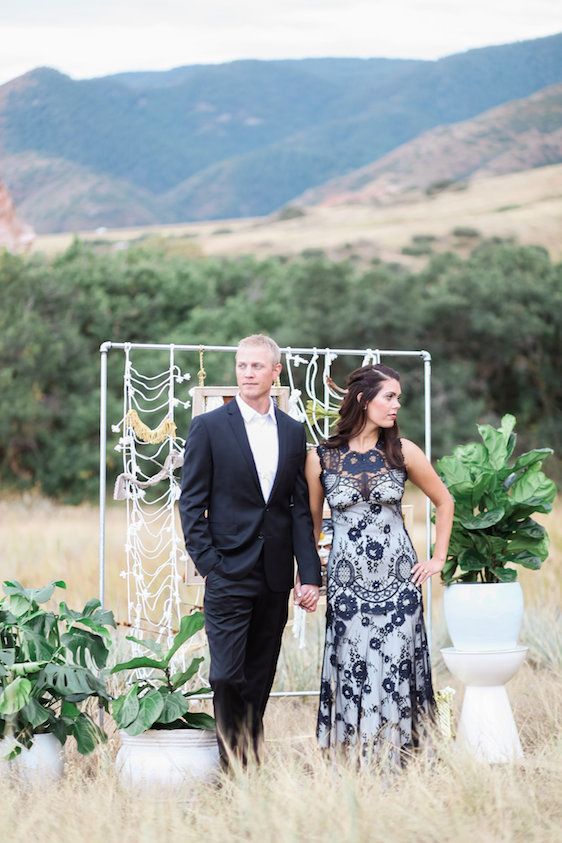 Becky Schwartz

perfectly captured a "pop up" ceremony and celebration among the natural elements of the Colorado foothills.
The design was inspired by the natural hard and soft elements found in the space.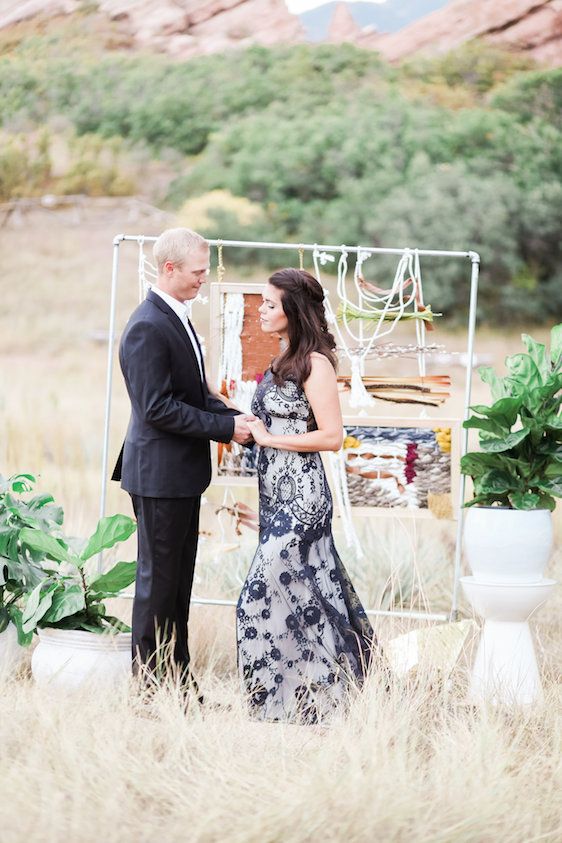 I really appreciate all of the amazing texture and color that was incorporated...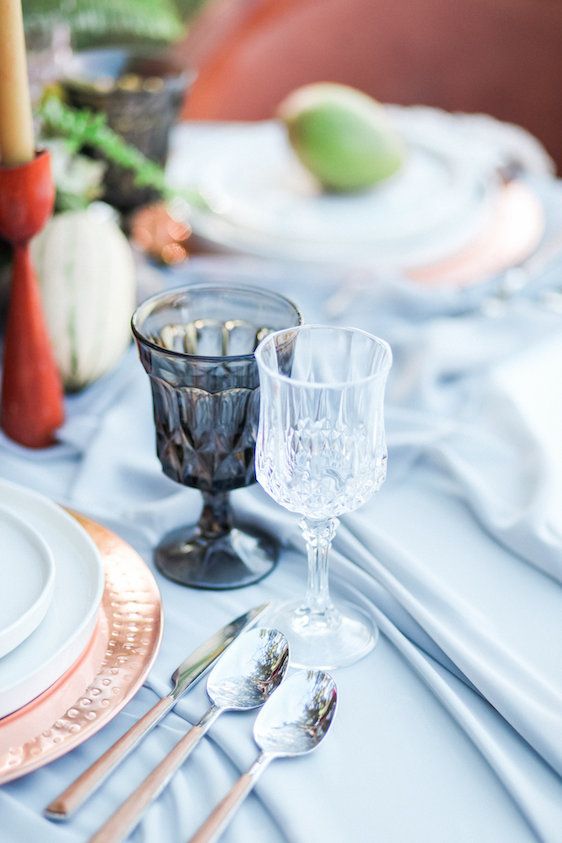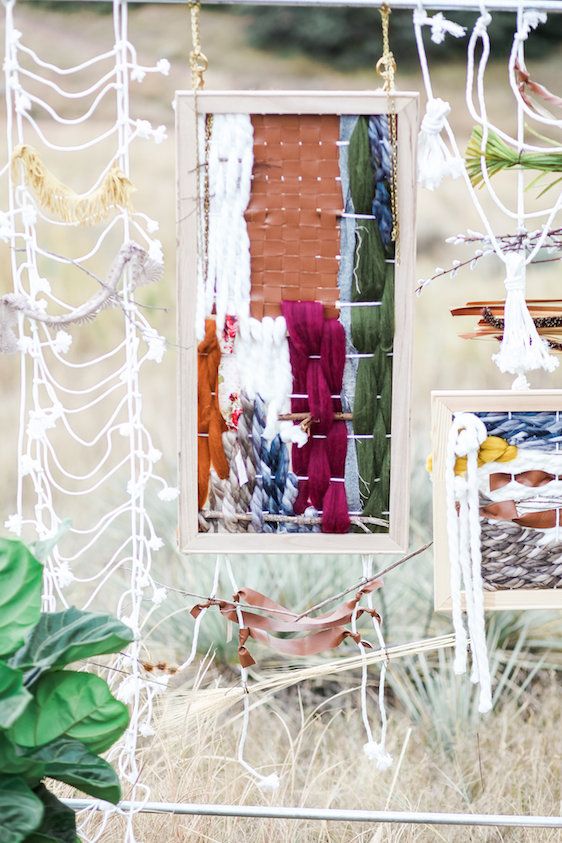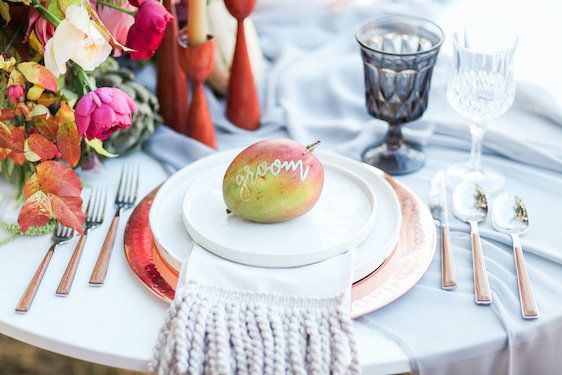 The birch boxed invitation suite by

Anthologie Press

incorporated complimentary woven elements, copper foil detailing, mix and match vintage stamps and calligraphy from Tangerine Room Events.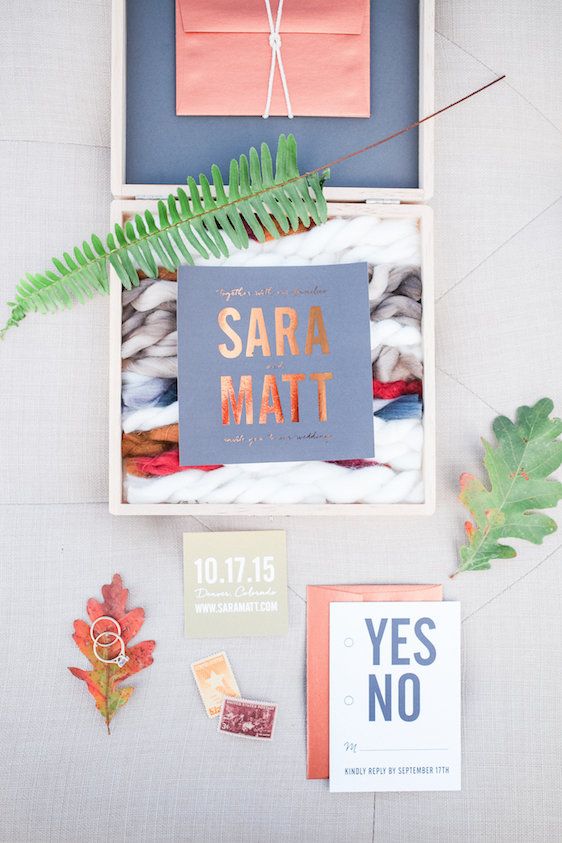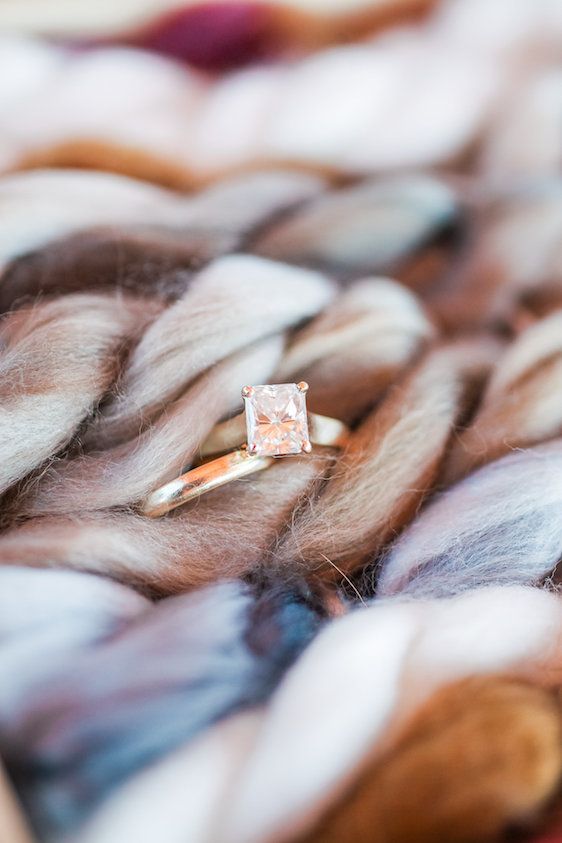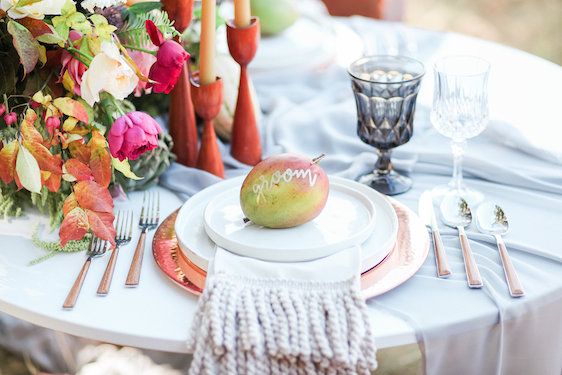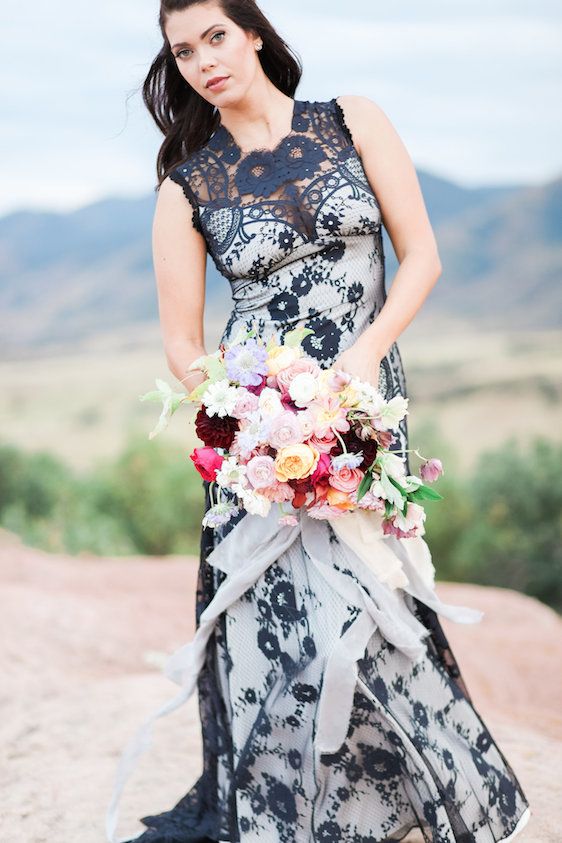 Blue skies, and the prettiest rolling hills? Yes, please!
And let's just take another look at this table design...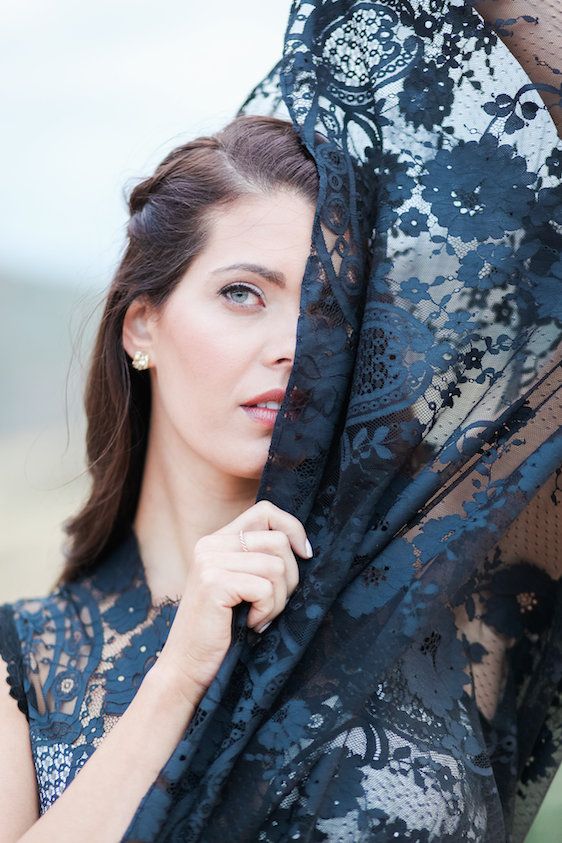 Even the brides stunning

Emmy London

pumps included contrasting metallic details and texture, as did the bride's thick, woven braid and curls from

BAMhair Design

.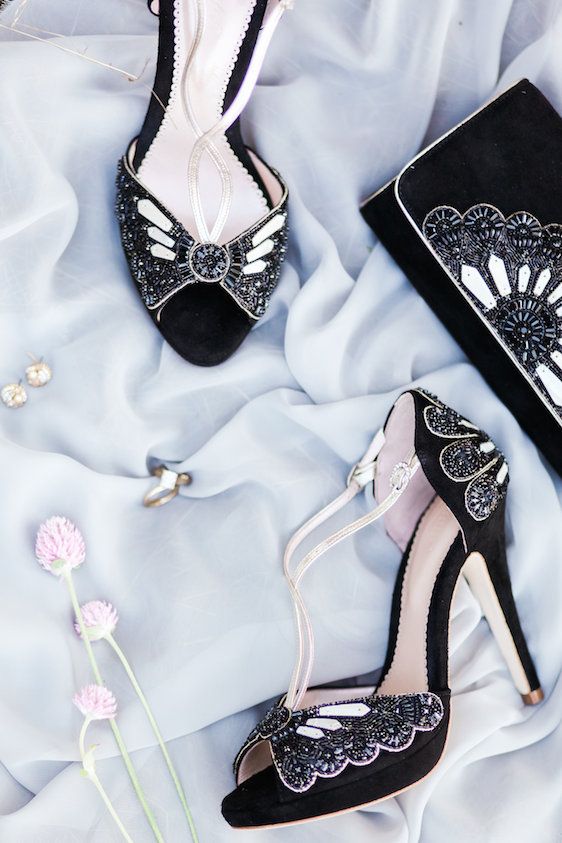 The lace on this gown really makes a unique statement, wouldn't you agree? small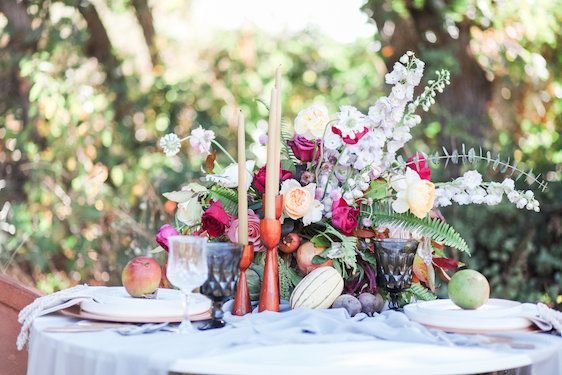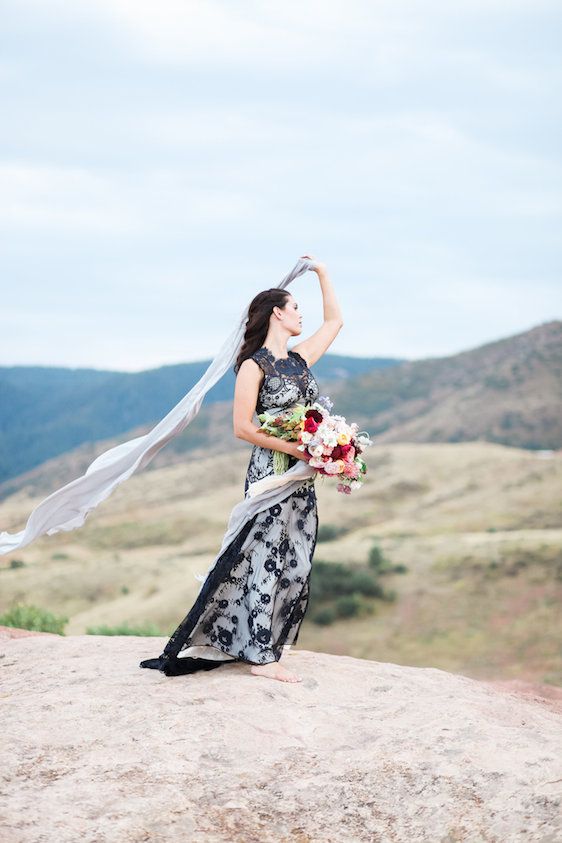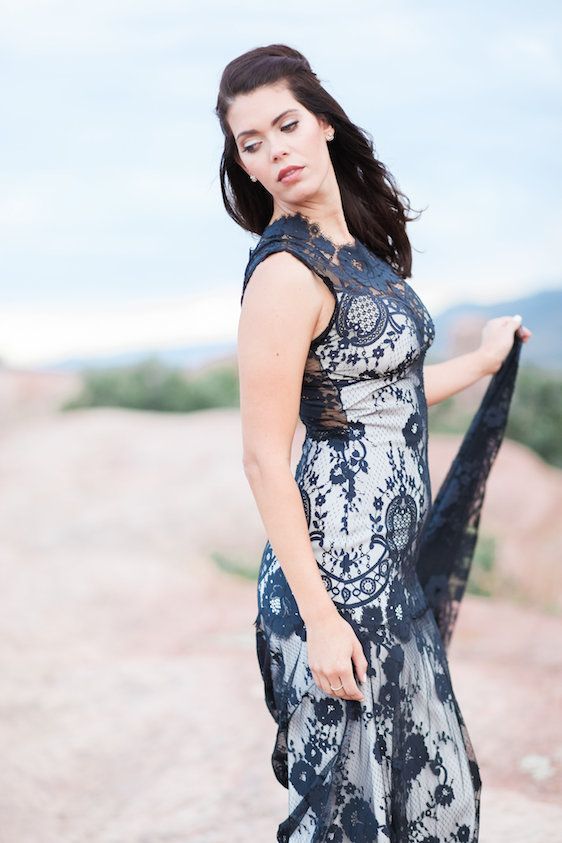 So picturesque, and unique, and lovely...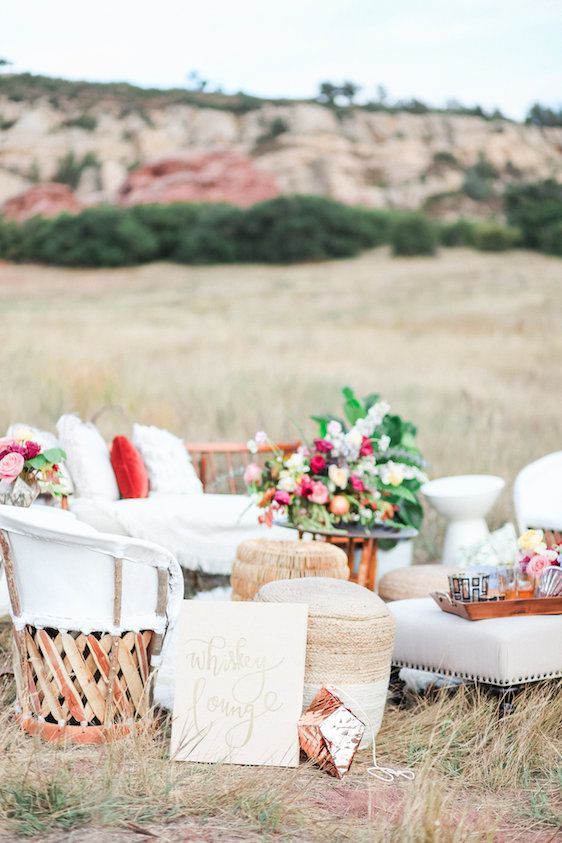 Greenery and florals pulled in the existing natural vibes and added a pop of freshness and vibrancy....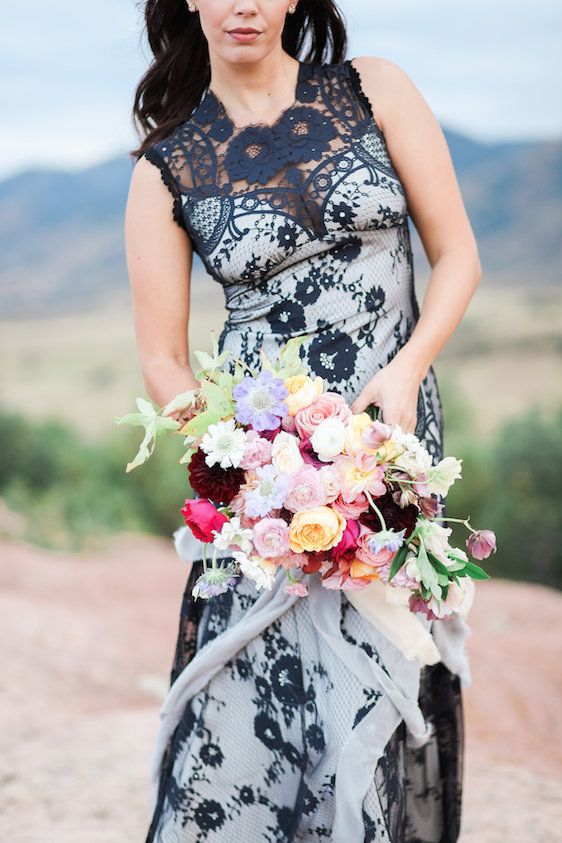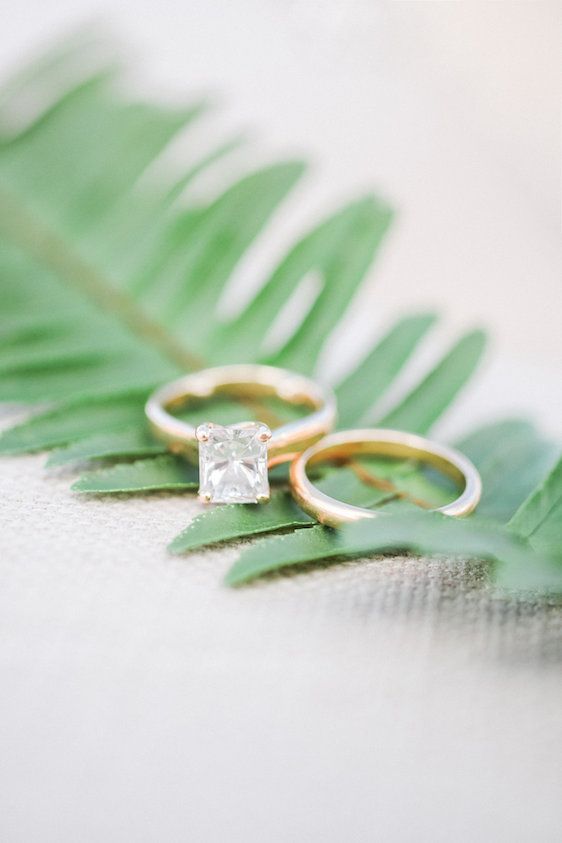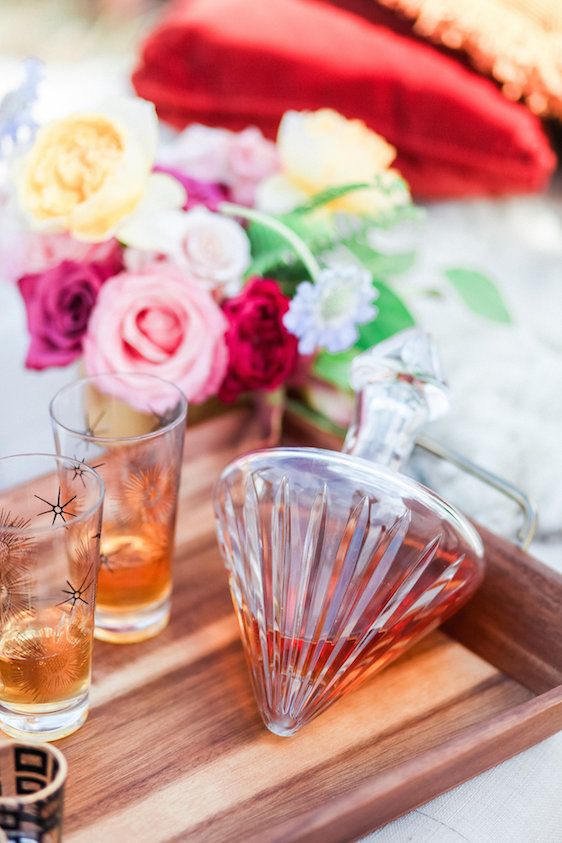 Meanwhile a variety of vivid colors were used in the florals... And what's not to love about this amazing landscape? It's this boho meets industrial feel that I truly adore...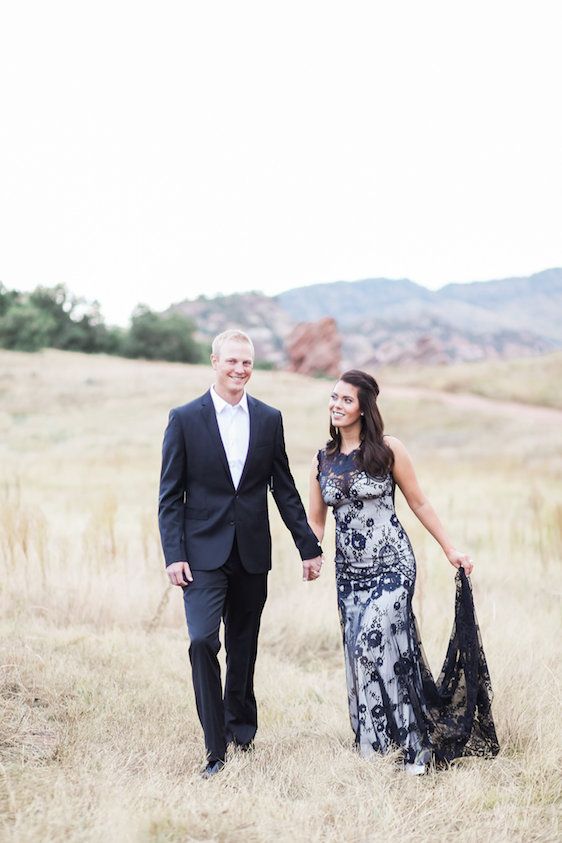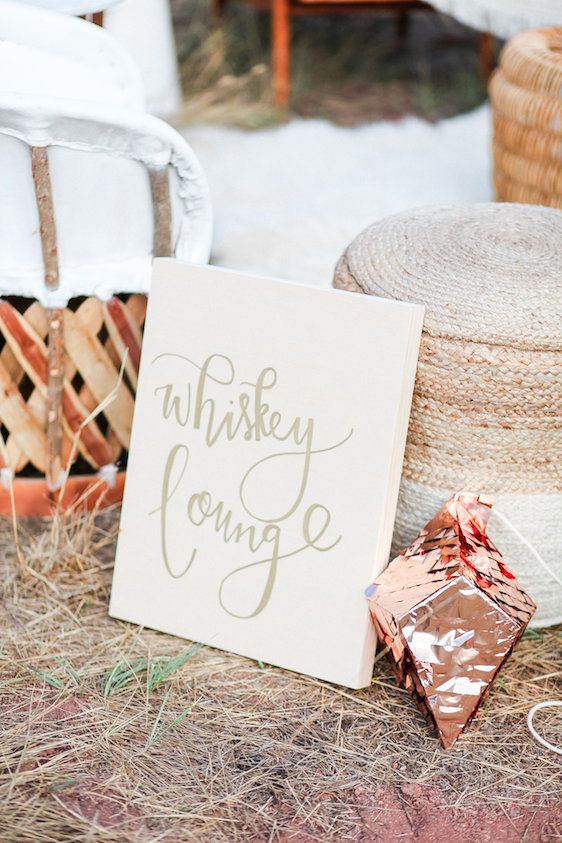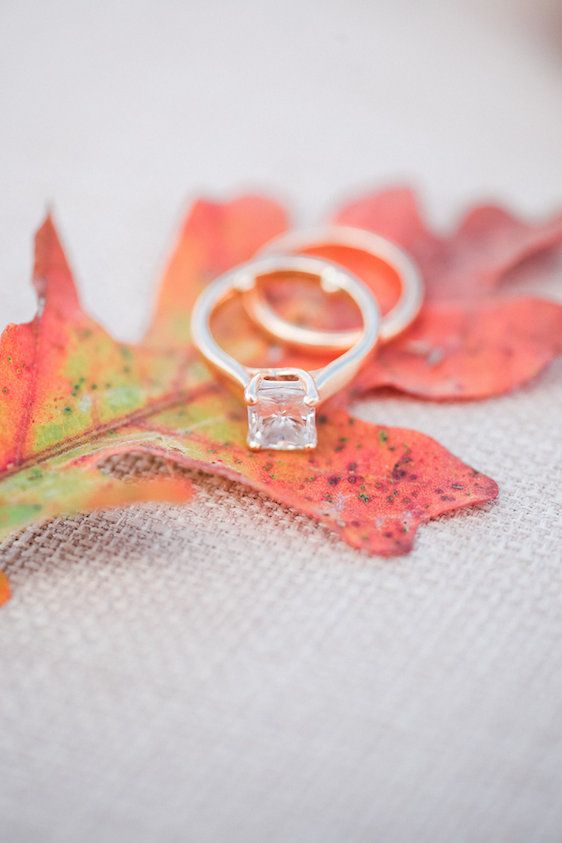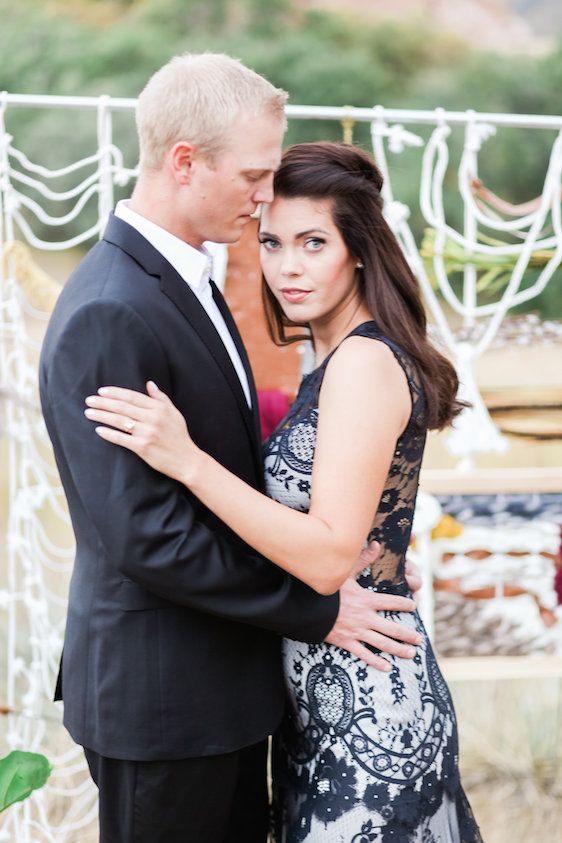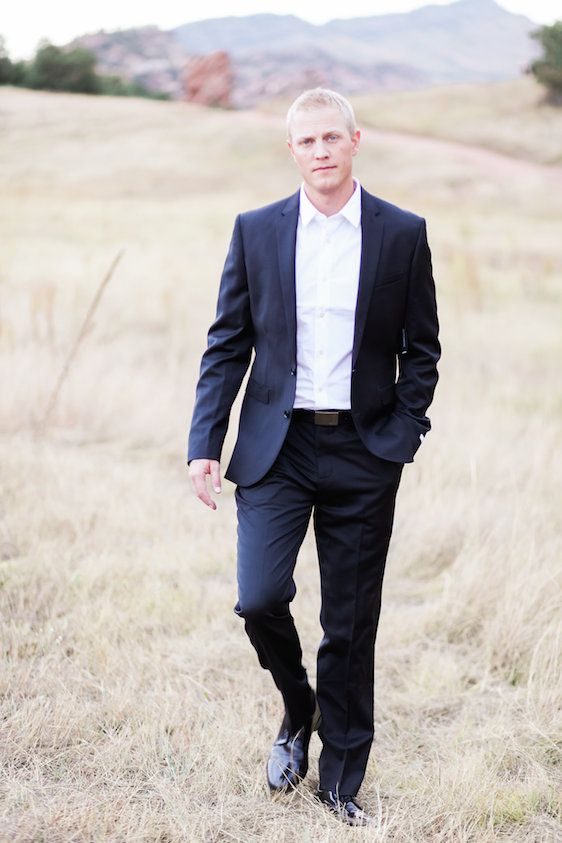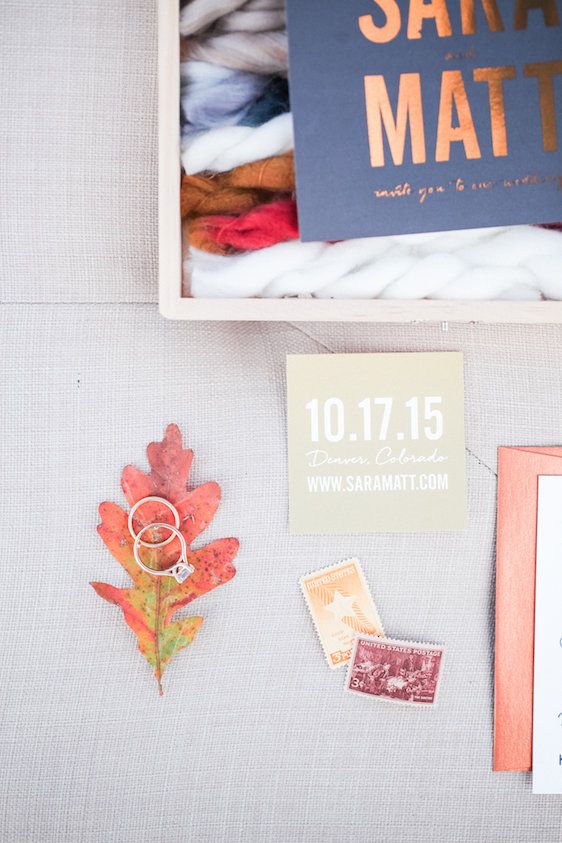 Lush and lovely, and so absolutely swoon-worthy, if you ask me!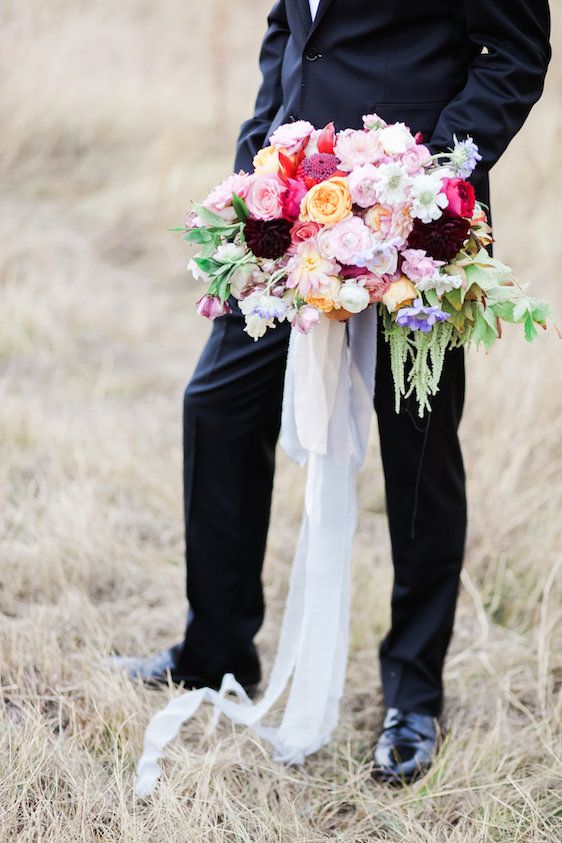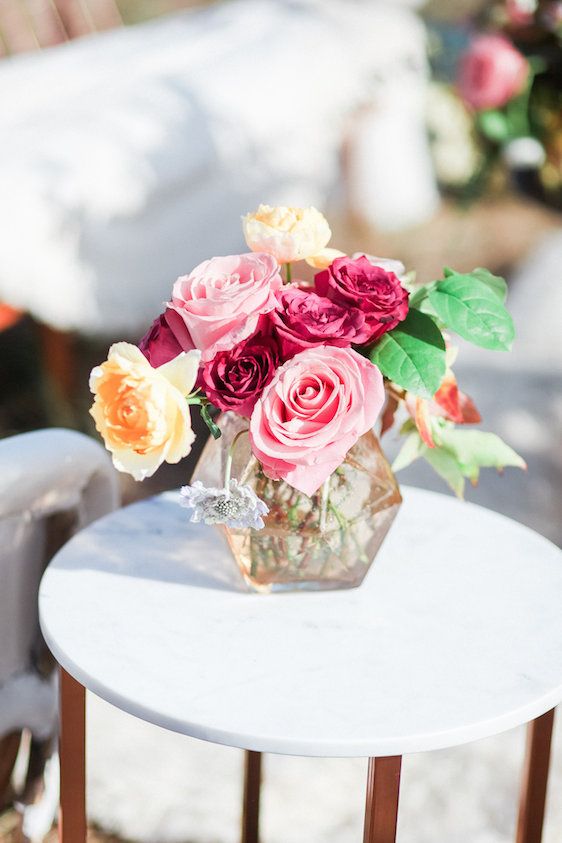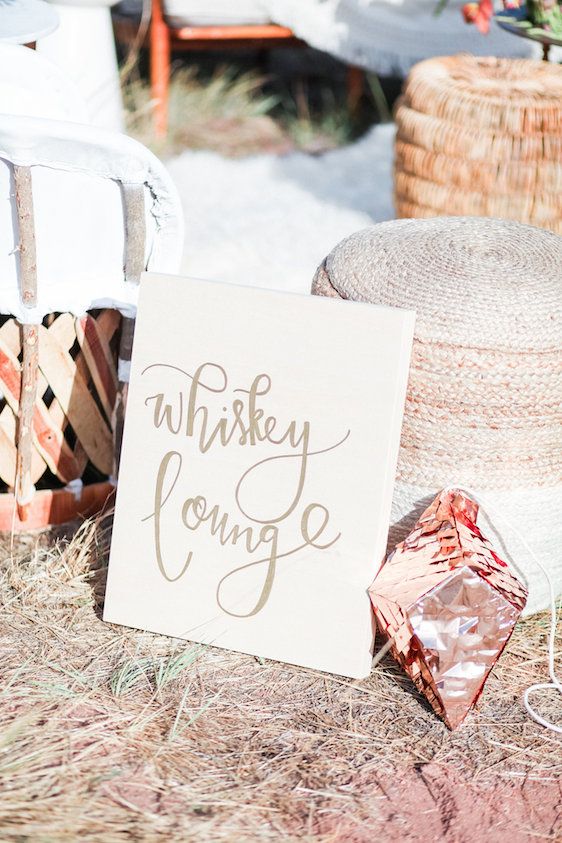 Care for a cocktail, anyone?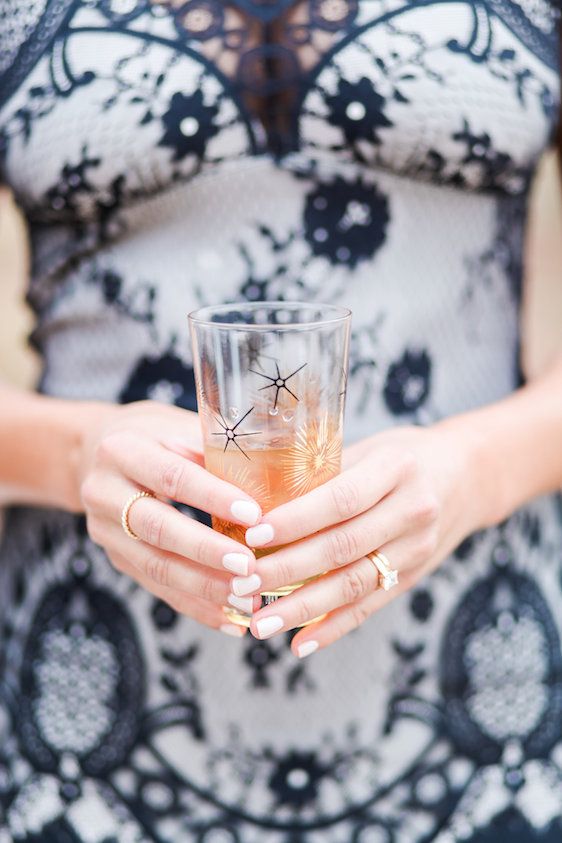 Oh, and have I mentioned my love for all of the textural elements that were incorporated...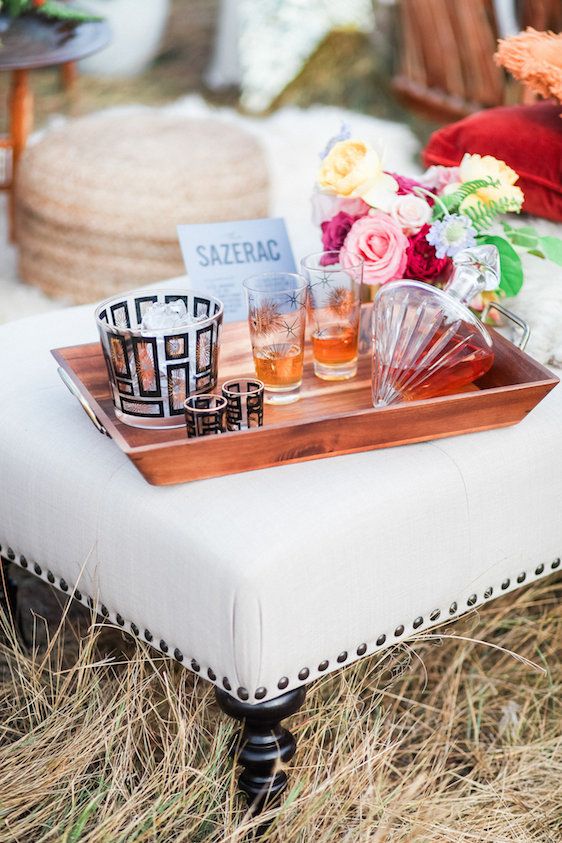 And what a beautiful couple they make!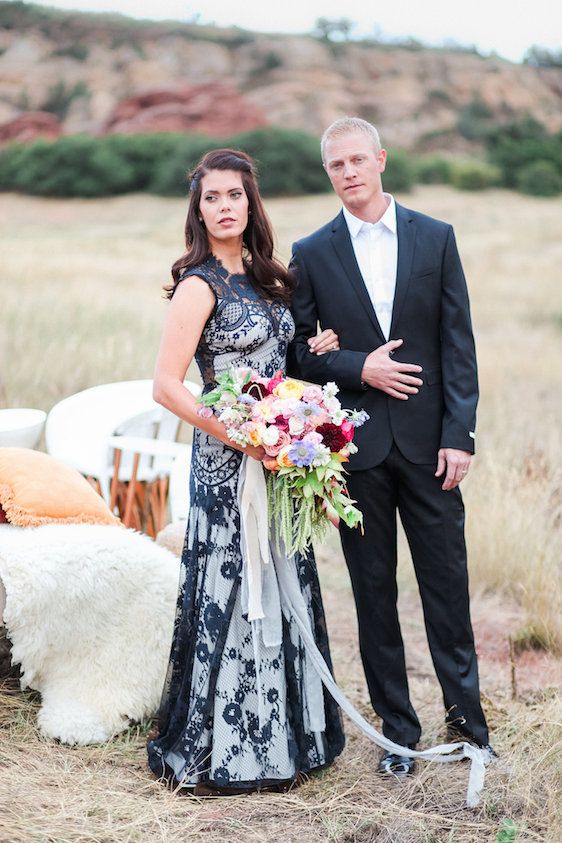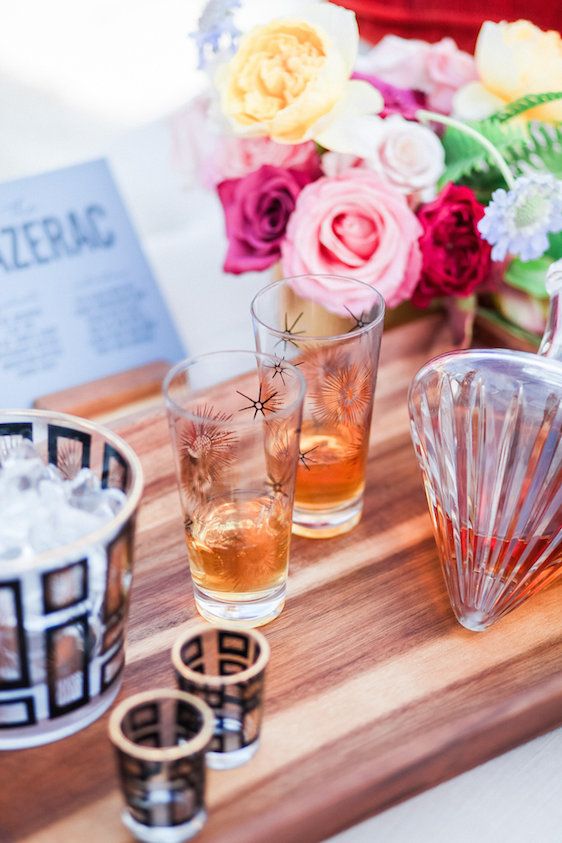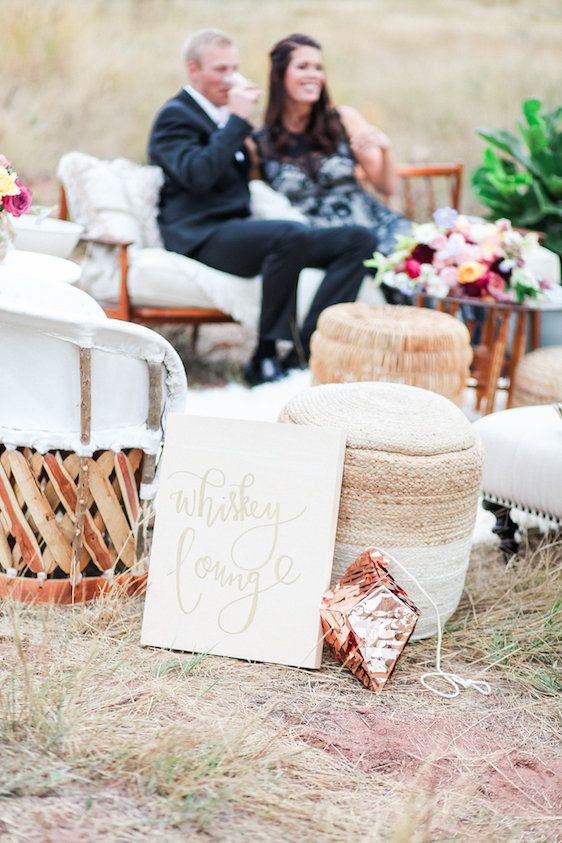 Post ceremony signature cocktails were enjoyed in a pop up whisky lounge, complete with cozy and textured shearling rugs, airy and modern lounge furniture and marble and metallic accents.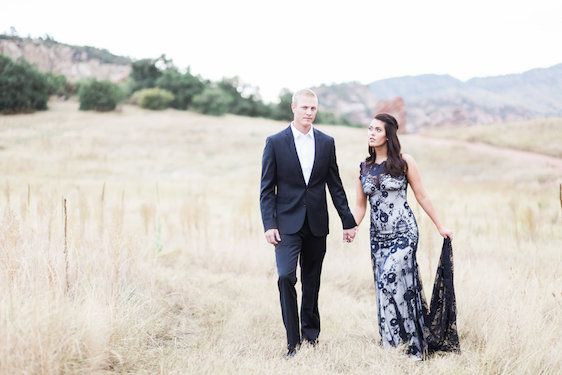 Seriously, there is beauty to be discovered around every corner with this shoot...
So many, in fact, that I must now pin. all. the. pretty...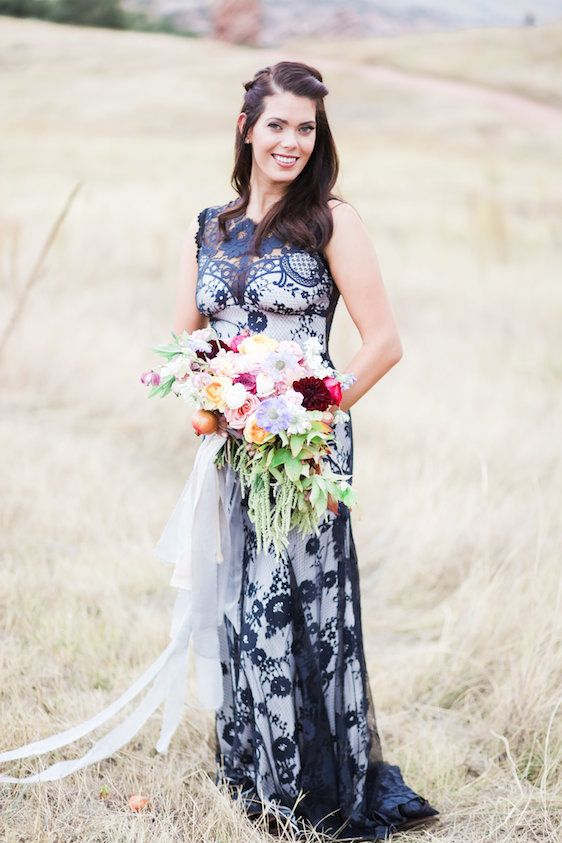 As you can tell I'm feeling absolutely inspired. You can truly see how much heart went into bringing this gorgeous shoot to life! It's editorials like this that really inspire me and make me think outside the box when it comes to event design and for that reason alone, I'll forever love this shoot.
Plus it's beyond inspiring to see so many talented wedding artists coming together to create something this beautiful. It truly is special and I want to thank each and every one of these amazing wedding pros for doing what you do and for letting me share your talent! Huge hugs and high fives all around!
Share This: