Friendsgiving is a tradition that a lot of people have grown to love over the past few years. Maybe you've heard of it? Well, in case you haven't, here's the gist!
You see, like Thanksgiving, Friendsgiving is a time for you to gather and celebrate with those closet to you and to give thanks for the many blessings in life. But unlike most Thanksgiving celebrations which typically include family members, Friendsgiving is all about celebrating with your circle of friends.
And so today, I thought it would be fun to share with you a really fun and creative idea for your upcoming couples showers! You see, the spirit of Thanksgiving is all about togetherness, celebrating with the ones you love, and who could forget the food? So why not consider a Thanksgiving (or Friendsgiving) inspired couples shower?
With gorgeous captures by
Jeannine Marie Photography
, and event rentals by
Apres Party and Tent Rental
,
just one look and I think you will see that there are plenty of reasons why a Thanksgiving inspired couples shower just makes sense.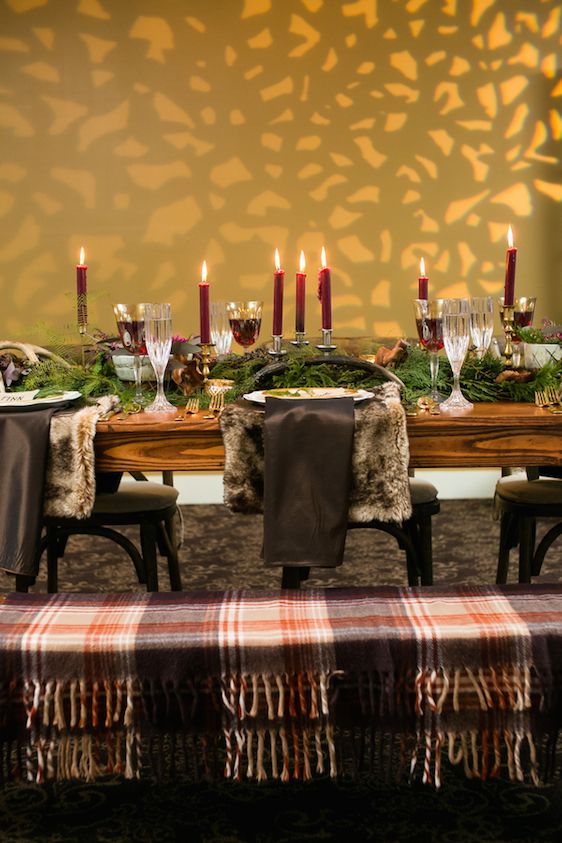 So with a festive fall color palette in mind... Belle Noelle Events + Design got together with floral designer,

Artemisia Studios

and what they created is nothing short of a feast for the eyes.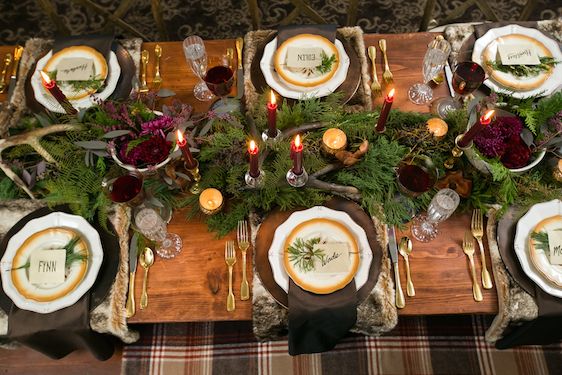 Including all your fall favorites: pumpkins, turkey, and a cornucopia, of course...
Take a look at these incredible place settings! The layers and textures are truly amazing!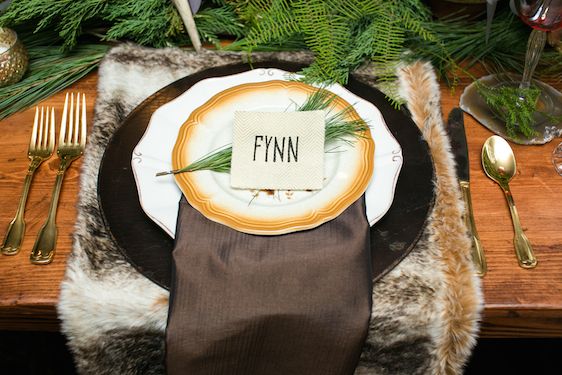 And these rustic place cards? I'm so in love!
Looking for a way to really make your tablescapes interesting for the fall season?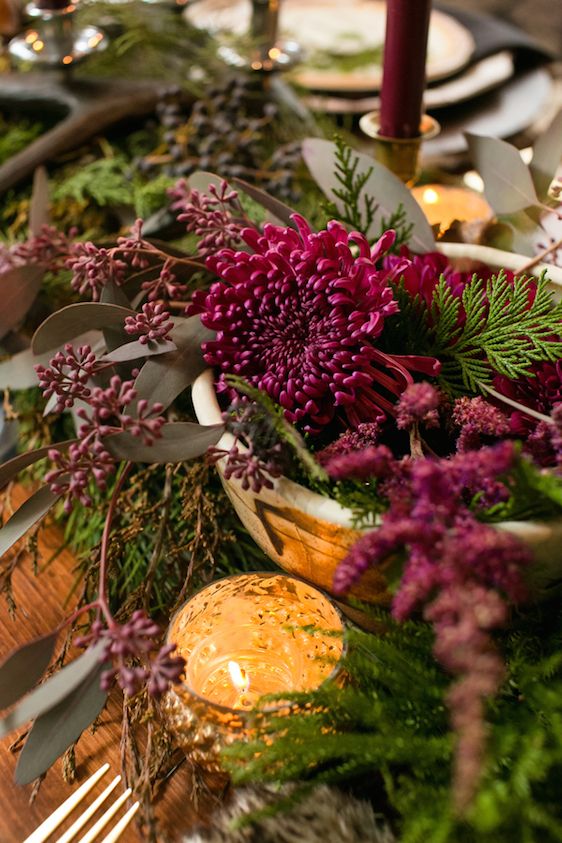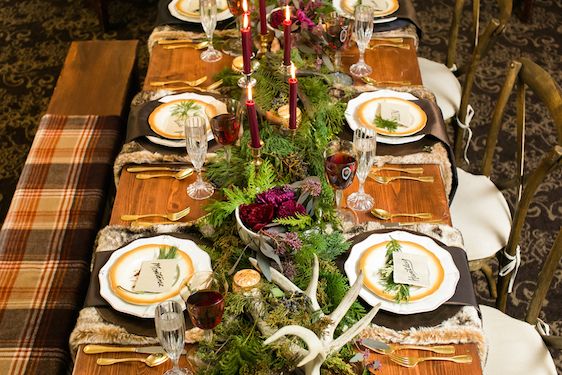 I don't think there's anything I love more than a garland of goodness.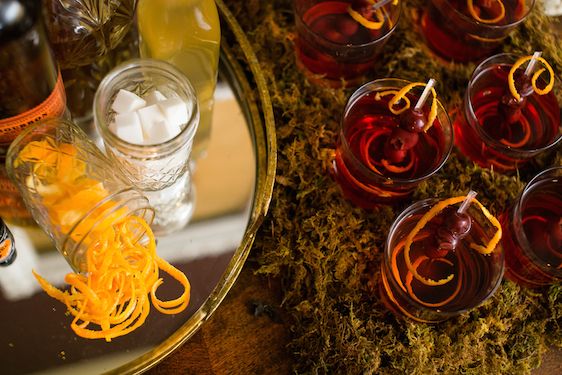 Cocktail, anyone?
So much to love about this party setup!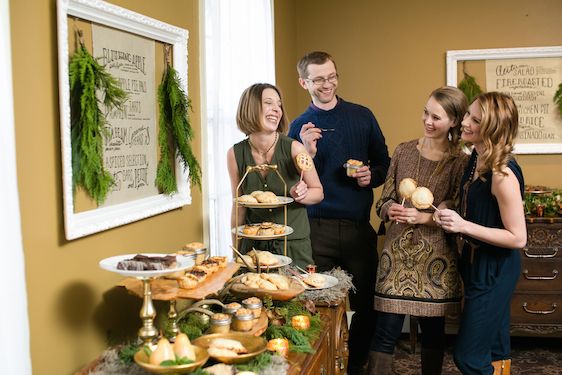 Mix it up, mingle, and enjoy an intimate party with you friends, I say!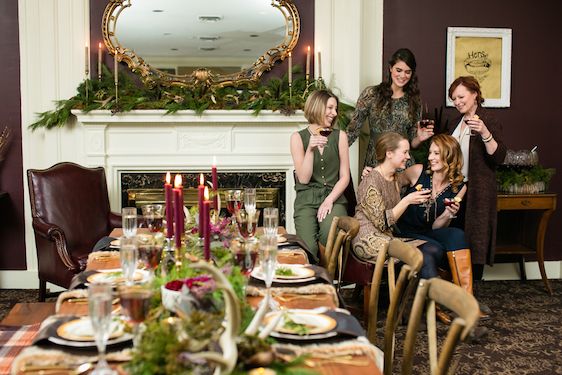 Cheers! To a lifetime of happiness and love!
Oh, and can we just talk about this beauty of a table?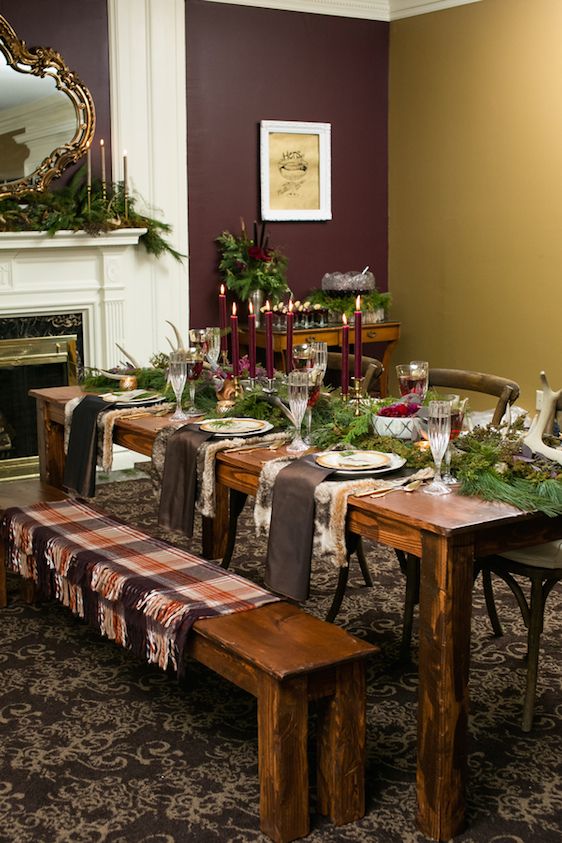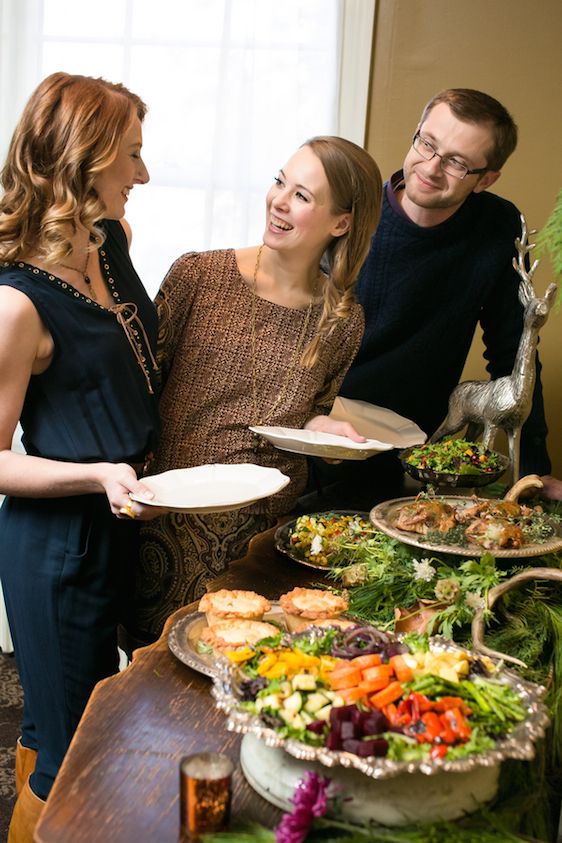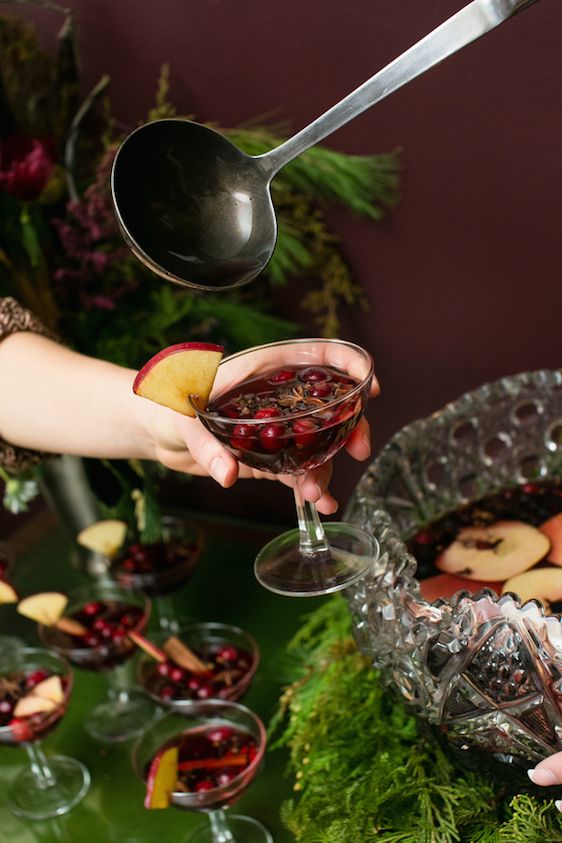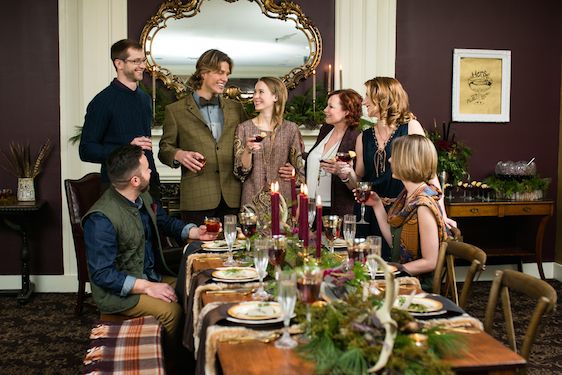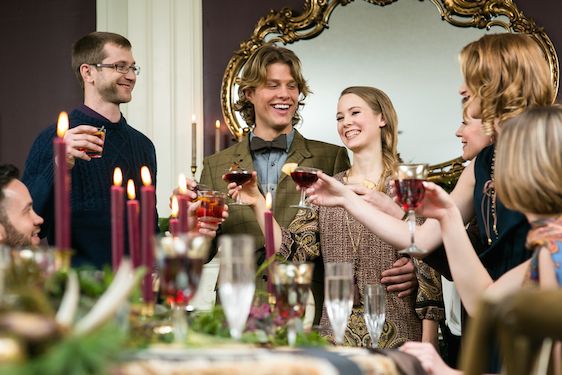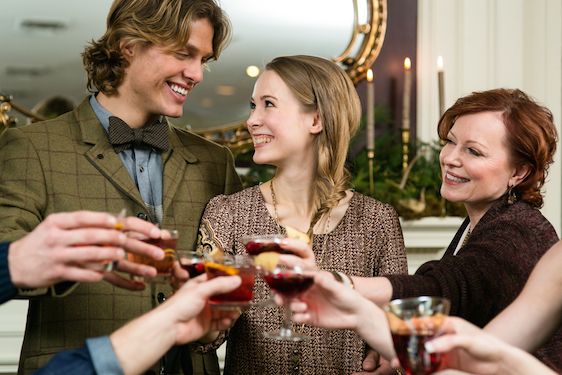 There's nothing better than celebrating with the ones you love!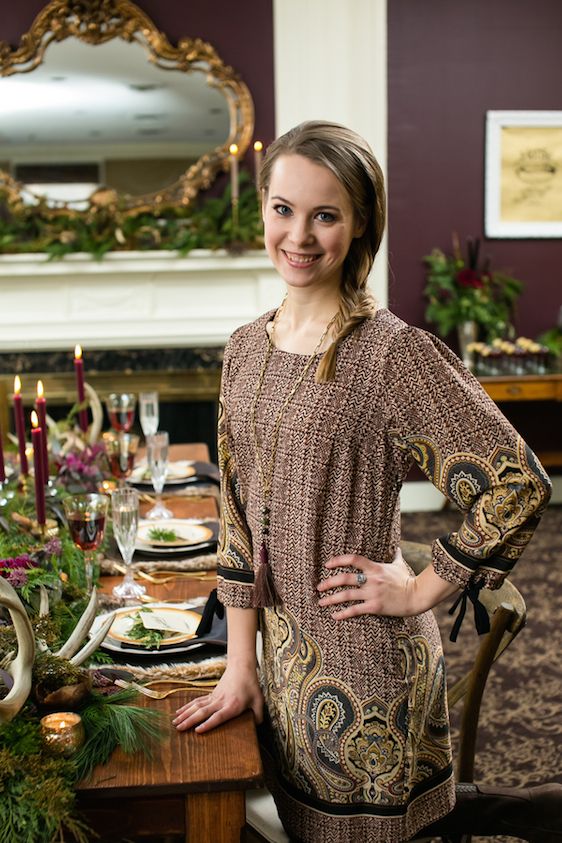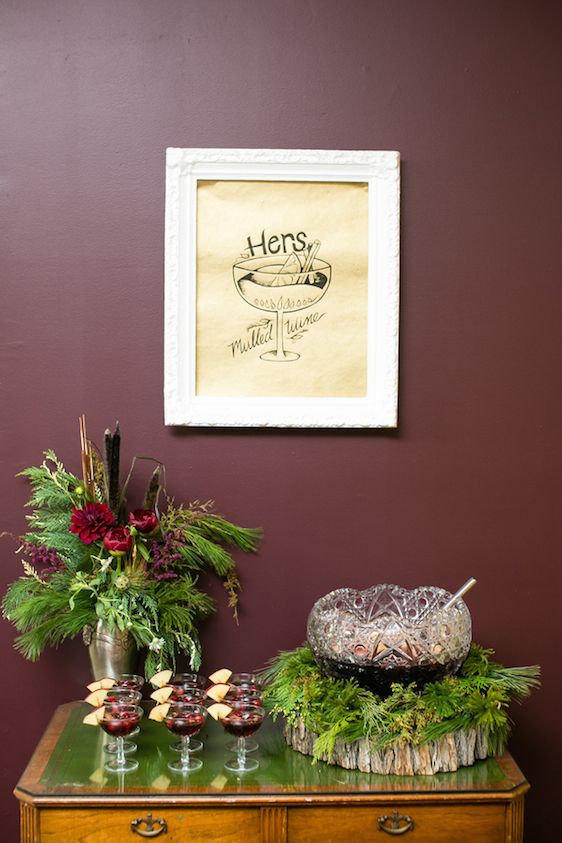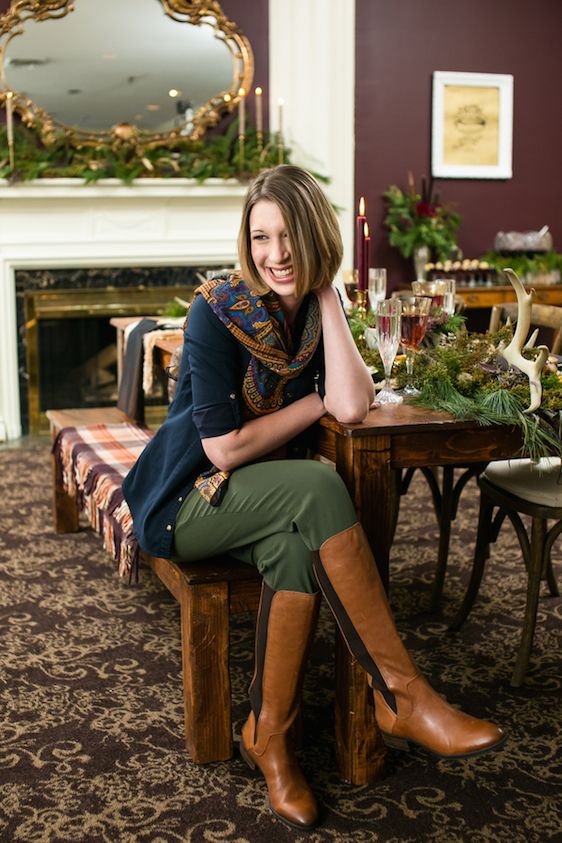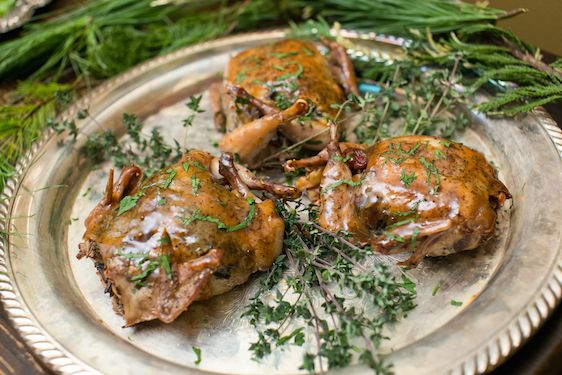 Did someone mention food?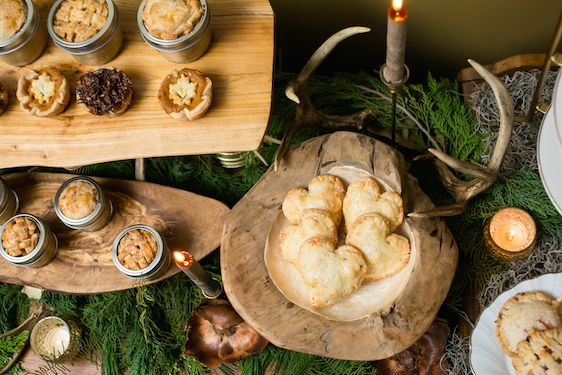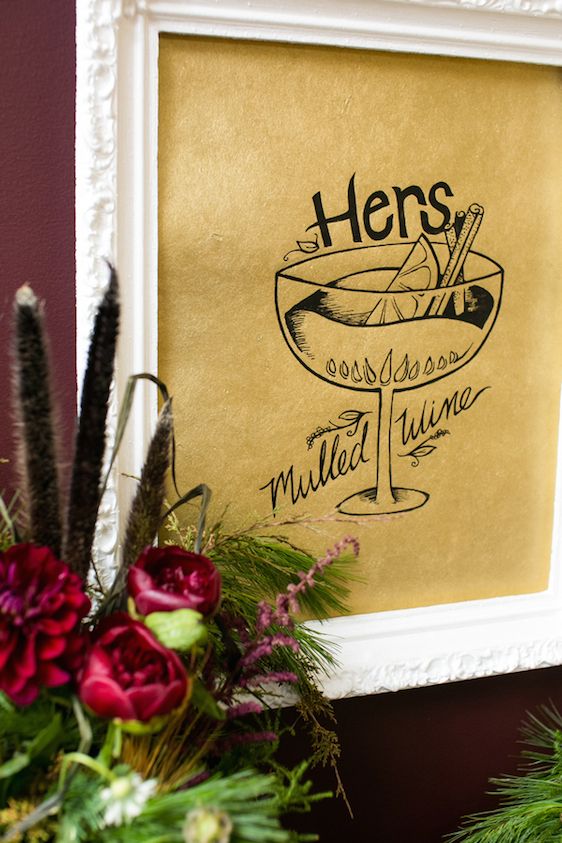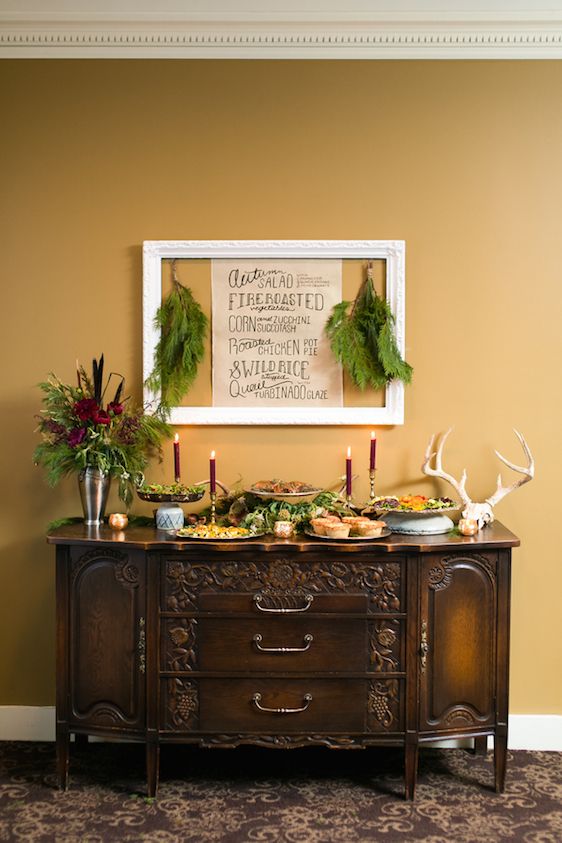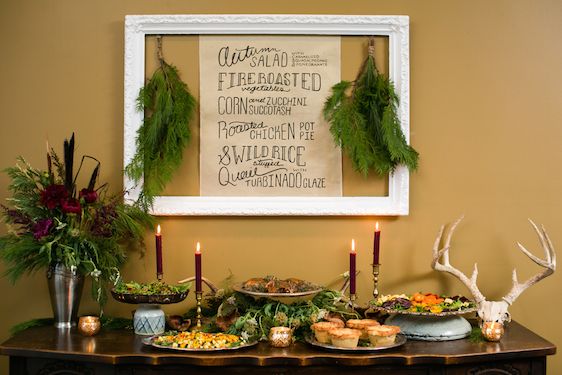 So there you have it! A unique concept for all those pre-wedding celebrations! So fitting for either an intimate engagement party, or even a couples shower.
The possibilities really are endless and I'm just so in love with the whole idea of bringing the holidays into your celebration - especially since weddings are so much about celebrating with the ones you love!
Photographer:
Jeannine Marie Photography
//
Floral Designer:
Artemisia Studios
// Event Planner:
Belle Noelle Events + Design
// Event Venue:
Blaisdell Manor
//
Equipment Rentals:
Apres Party and Tent Rental
// Hair Stylist: Jen Santoro Rotty // Jewelry:
Kisa Boutique
// Apparel: Kisa Boutique // Invitation Designer:
Lauren Kracht Design
// Jewelry: Litany Jewelry // Other:
Matthew Krousey Ceramics
// Equipment Rentals: Rustic Elegance // Bakery:
Sara's Tipsy Pies
// Makeup Artist:
Sarah Elizabeth Artistry
// Personal Stylist: Svetlana Colville // Jewelry:
Tess Tricia
// Caterer:
Three Sons Signature Cuisine
// Other: With a Twist //
Apparel: Atmosfere
Share This: