When it comes to wedding design, I have to admit that I really admire stylists and event designers who don't shy away from color! Fearless floral designers who love to incorporate bright blooms? Designers who aren't afraid to make a statement? Yep, those are the kind of event pros that I absolutely adore.
Do you love colorful event design too? Colorful tablescapes that pop? Designers who think outside of the box while still incorporating personal touches throughout? Well, get excited, my loves! Because today I have something totally new and fresh to share with you.
It's a fabulous new series called 'Stylist Spotlight,' and I'm just so excited to get started! In this new series, I'm going to be featuring some of my all time favorite floral and event designers in the industry.
So let's kick this series off right! Shall we? Starting off with the oh-so talented Christine Janda of
Christine Janda Design and Events
, Christine's eye for design and details is absolutely inspiring as evidenced in her Jewel Tones Meets Modern Vintage Design below, photographed by
Neil Burger Photography
!
Based in Chicago, what I love most about Christine Janda's design approach is the fact that she thinks colorfully and creatively while still placing emphasis on incorporating thoughtful and heartfelt details throughout.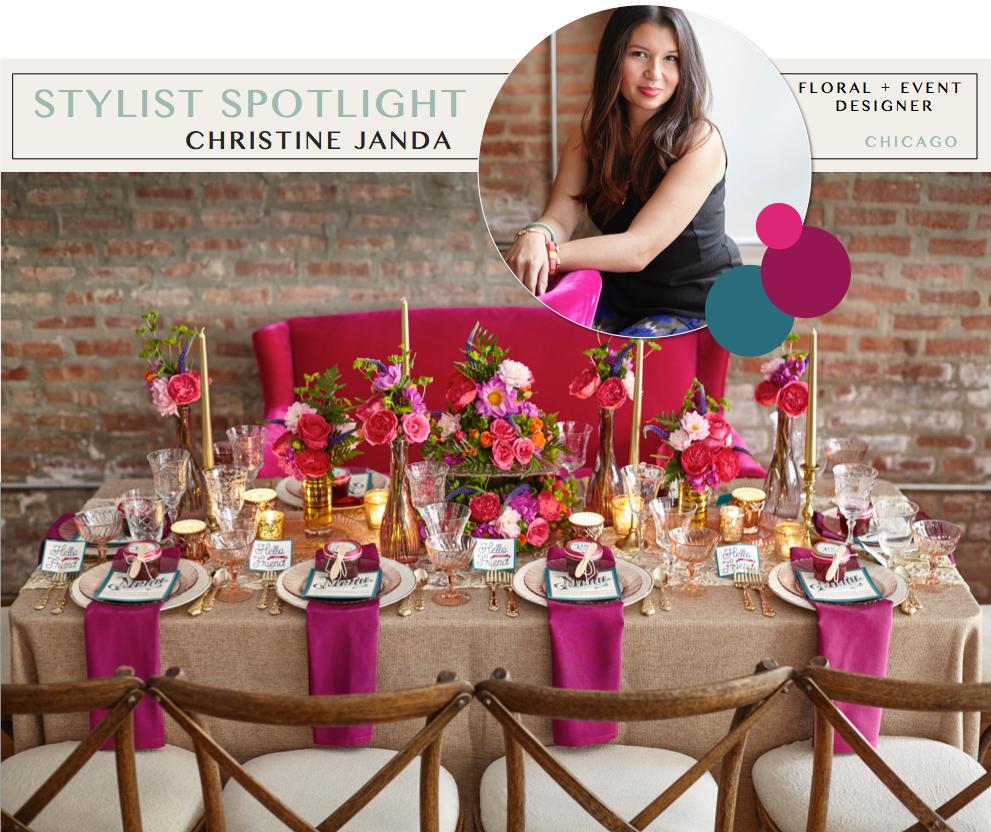 From the designer, "With this inspirational shoot I wanted to showcase my favorite wedding trend right now: couples diving head first into color!"
"It's all about balance, personalization and getting creative. This is the approach I take with all of my clients giving them a wedding that is a true reflection and celebration of them."
"Here jewel tones pop in a three-tiered effect. Morphing a crystal vintage cake stand into a pedestal for flowers!"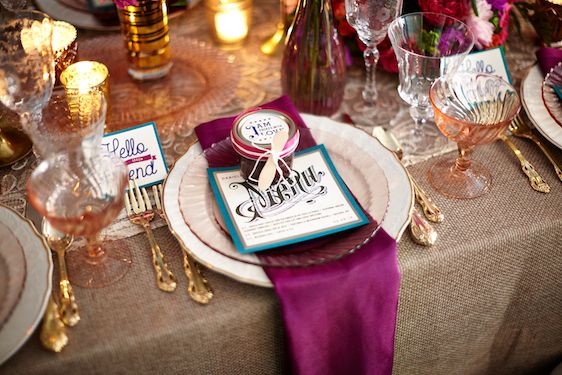 "Neutral jute linen, soft blush crystal and ivory lace are glammed up with gilded gold taper candles."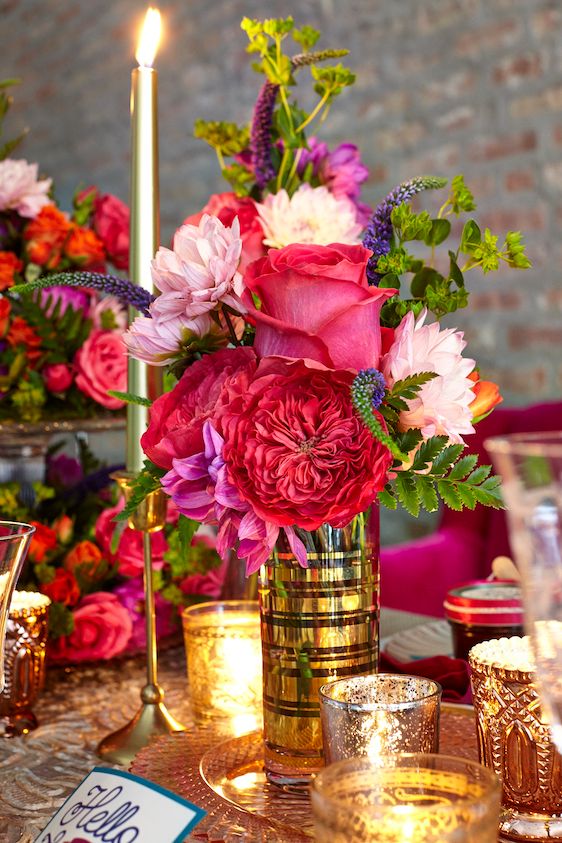 More from the designer, "My event designs are often described as being "Modern Vintage." I love mixing old vessels and furniture that tells a story with more modern pieces (think stripes and clean lines)."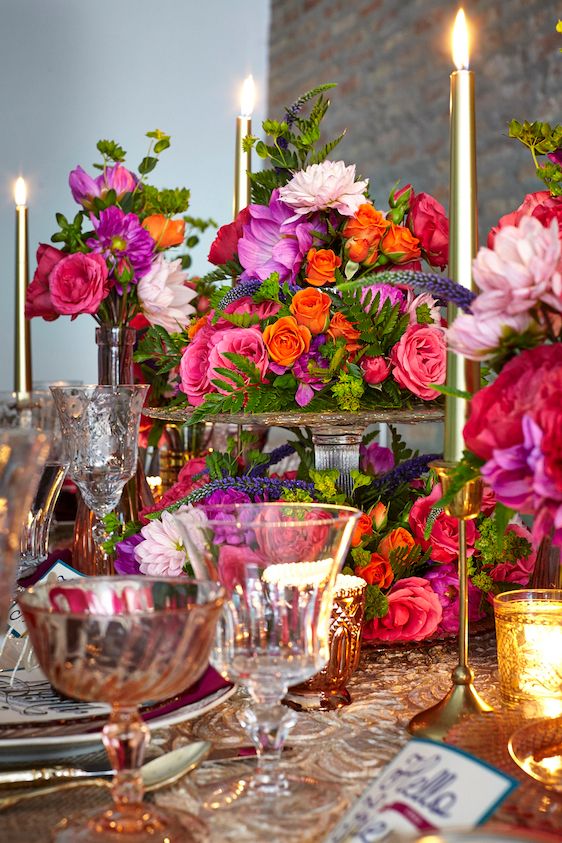 More insight from the designer, "The end result is a million details that just work so well together - leaving your guests in awe with so much beauty to soak in! My favorite details of this shoot would have to be the "Hello Friend" place cards daintily placed within the fork. You could easily make this a name tag at a rehearsal dinner for an instant conversation starter - the options are endless!"
So there you have it! Just a little peek into Christine Janda's approach to event and floral design! And wow! This is the sort of inspiration that makes my heart sing, you guys! Like what you see and want to see more?
Be sure to follow Christine Janda on

Instagram

and if you are in the Chicago area, and you're in the process of planning a wedding or event, then you'll want to be sure to hop over to the

Christine Janda Design + Events

website where you can learn more about Christine's fabulous design services!
Event Planning, Design + Florals:

Christine Janda Design and Events

// Photography:

Neil Burger Photography

// Paper:

LBrown Design + Paperie

// Vintage Glassware:

Nimble Well

// Rentals:

Tablescapes

// Linen:

BBJ Linen

// Love Seat:

Bowery + Bash
Share This: