Marilyn Duvall Photography

were there to capture every lovely detail! With event design and styling by Heavenly Day Events and floral design by Sweetwater Stems, watch out for the parade of pretties! Because it's coming your way!

What happens when a talented group of Texas wedding pros get together? Oh, you know, just the chicest, glammest, most fabulous styled shoot, ever. And lucky for us, my friends over at

From the photographer, "Heavenly Day Events had a vision to create a classic wedding with a modern and glamorous twist by adding pops of gold and fuchsia. We really wanted to capture the essence of a regal affair and show that going back to the basics is always a good idea!"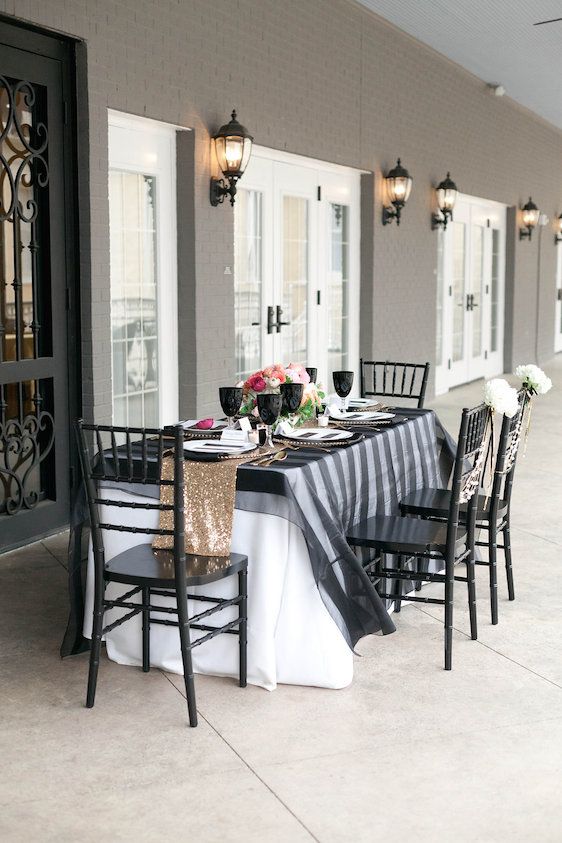 Classic with a twist? Where do I sign up? I'm so in love with these striped linens!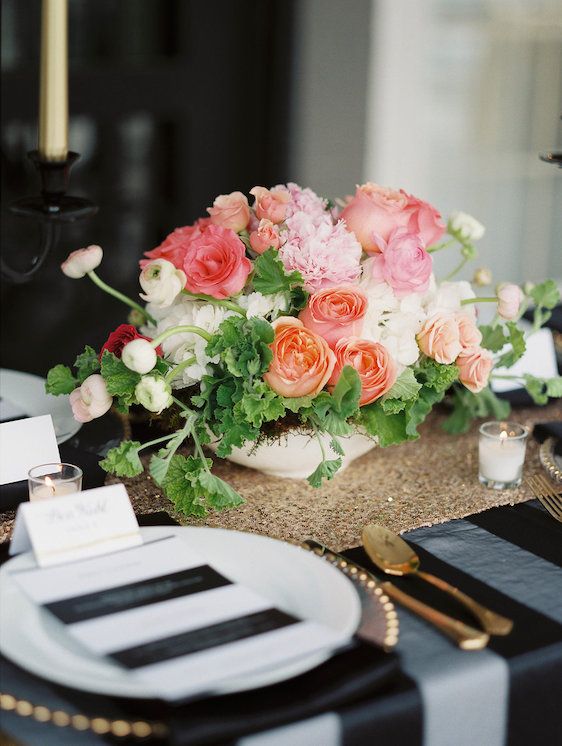 Sequins, stripes, and bright + cheery blooms? All of my favorites on one table, you guys!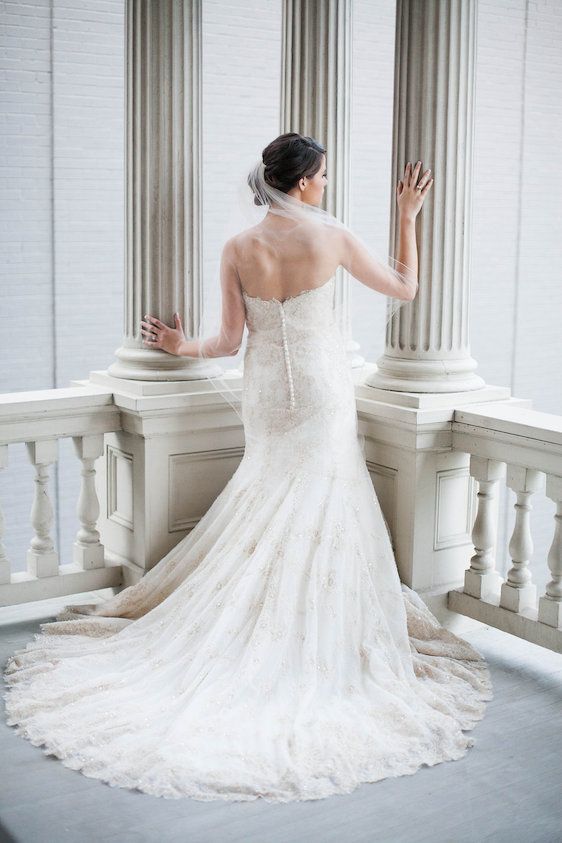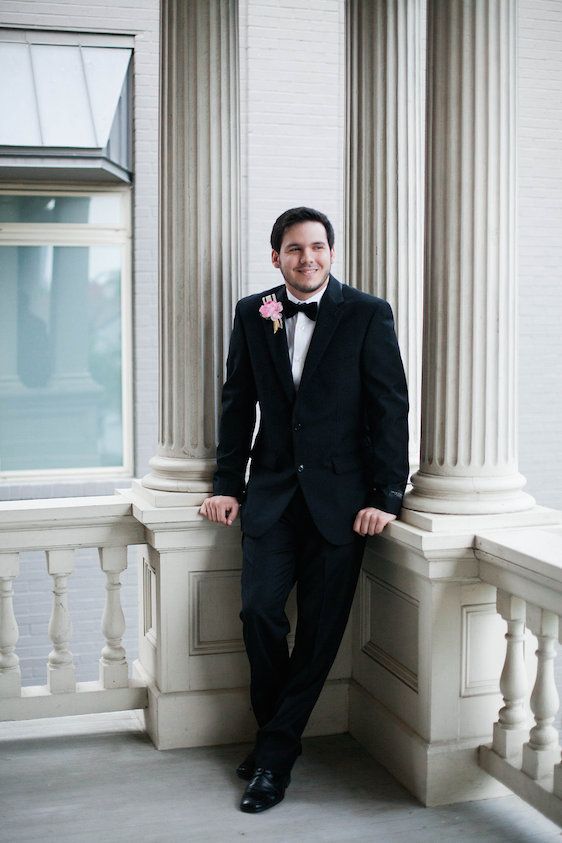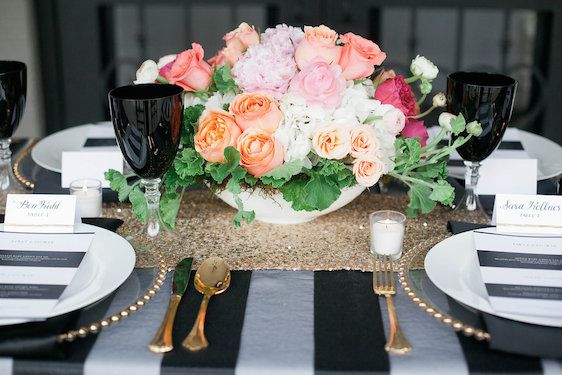 And these two? How sweet are they!?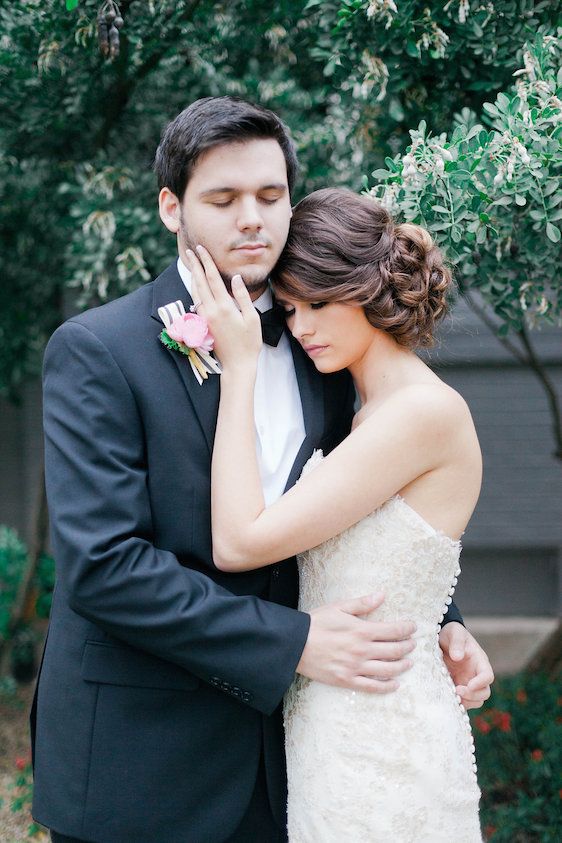 So many fun and fabulous details, you guys!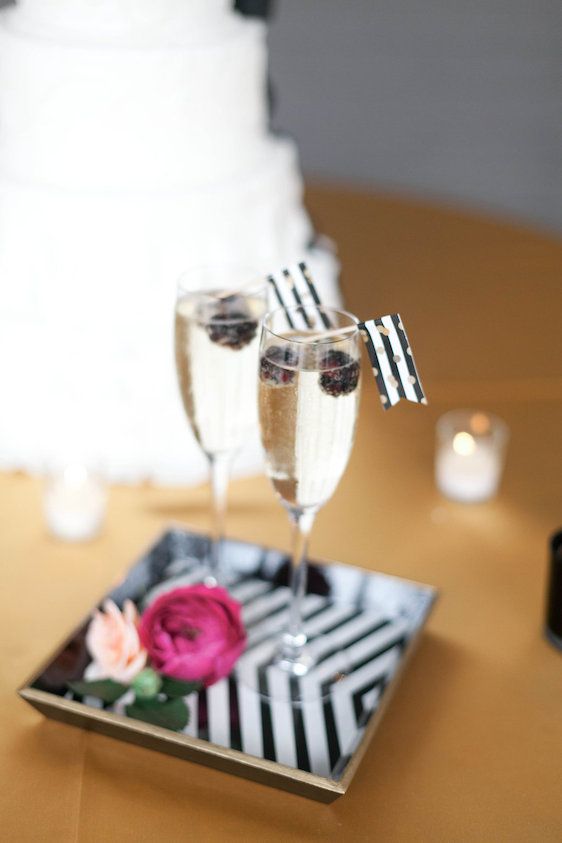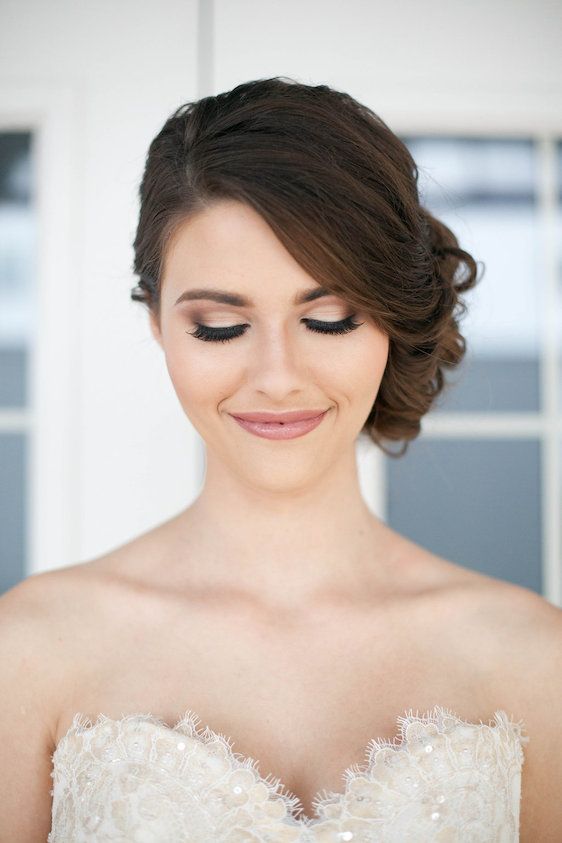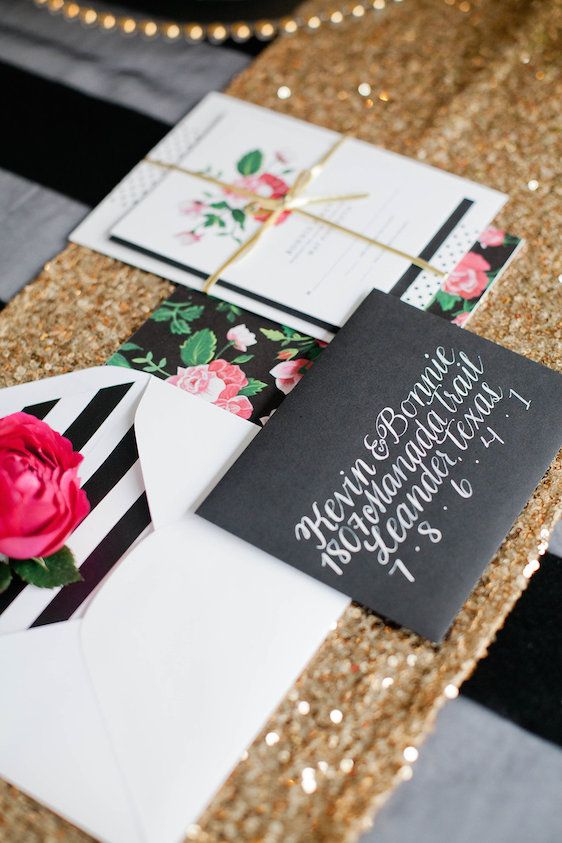 Champagne, anyone? I love how these festive flags dress the drinks up!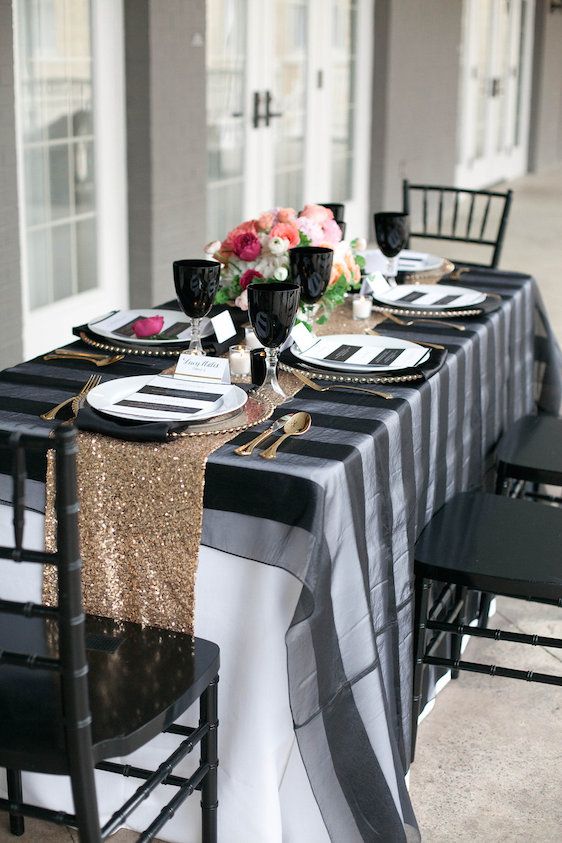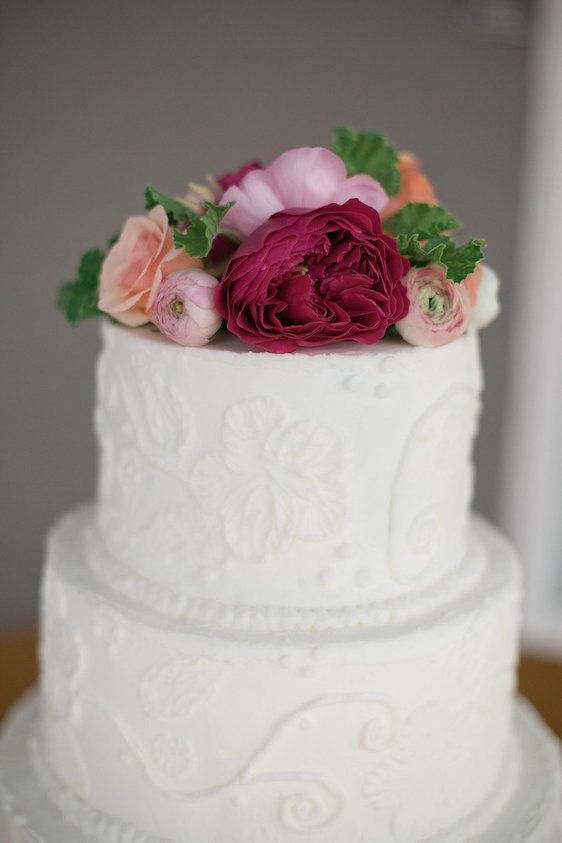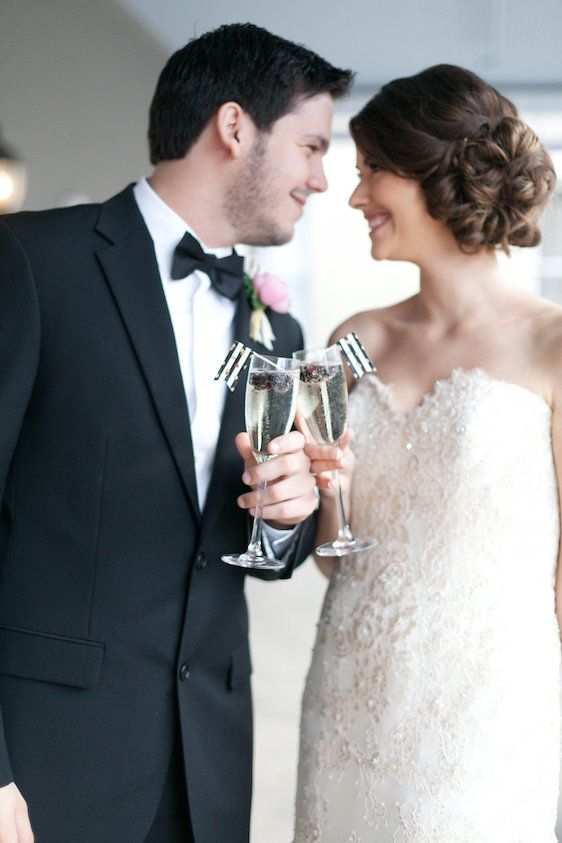 Cheers, m'dears!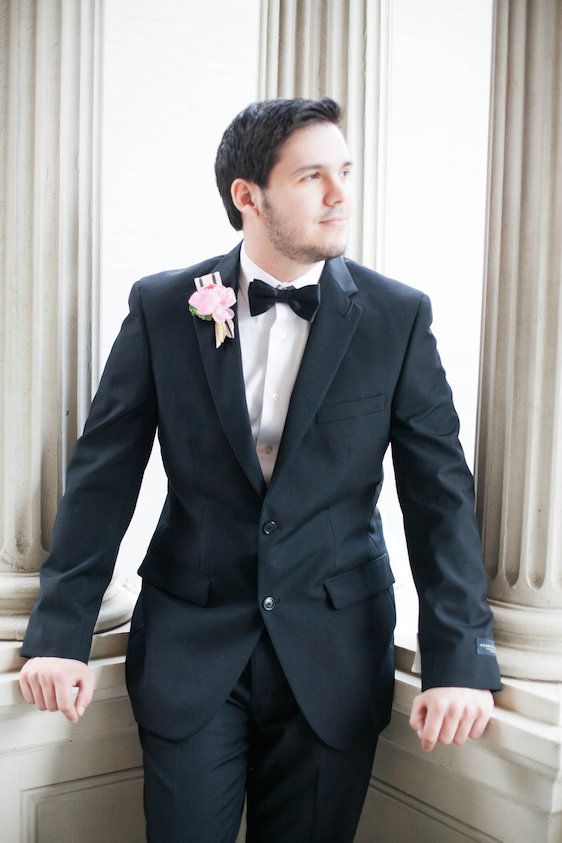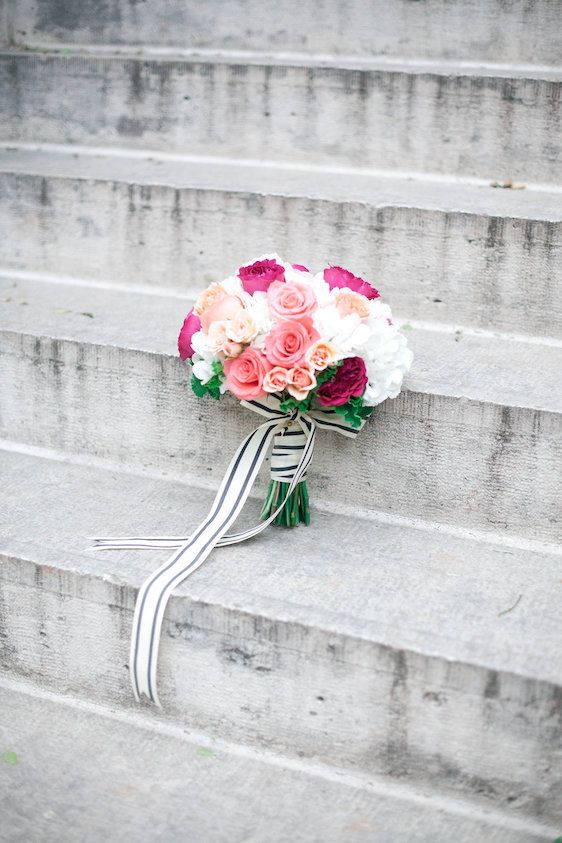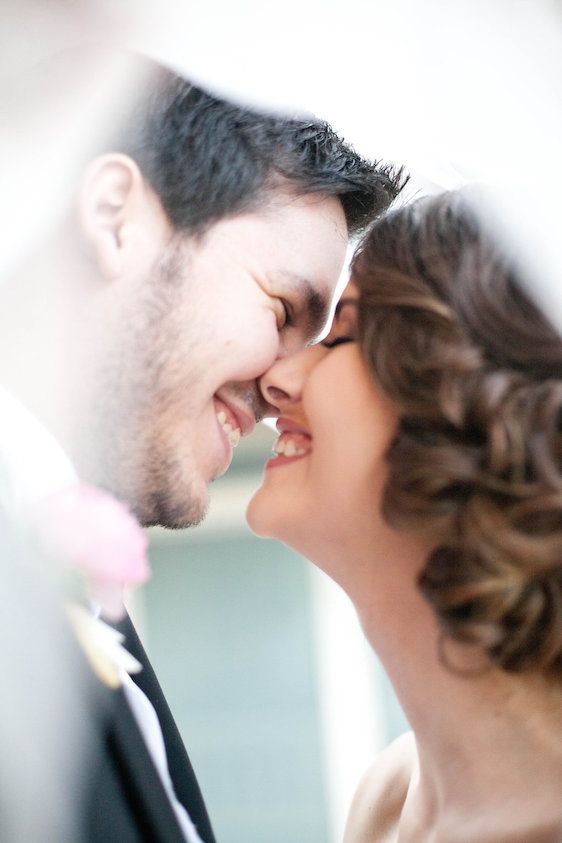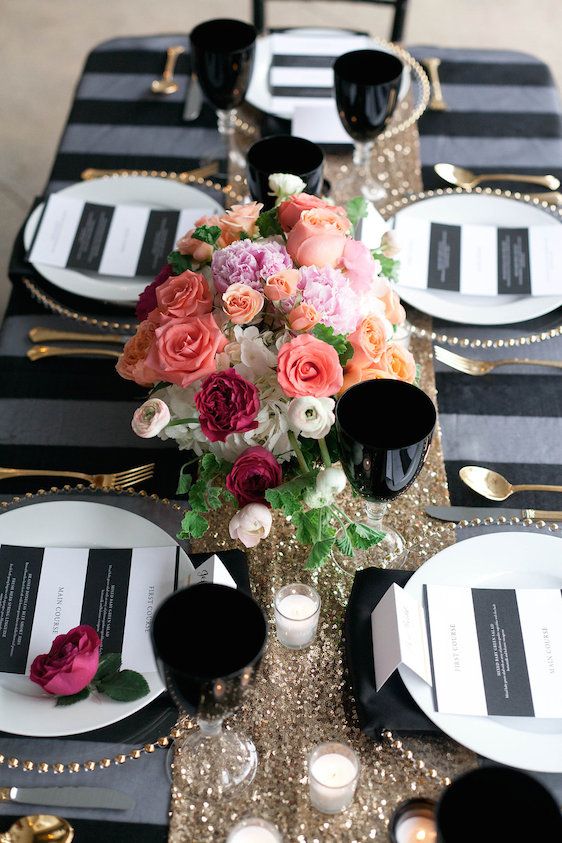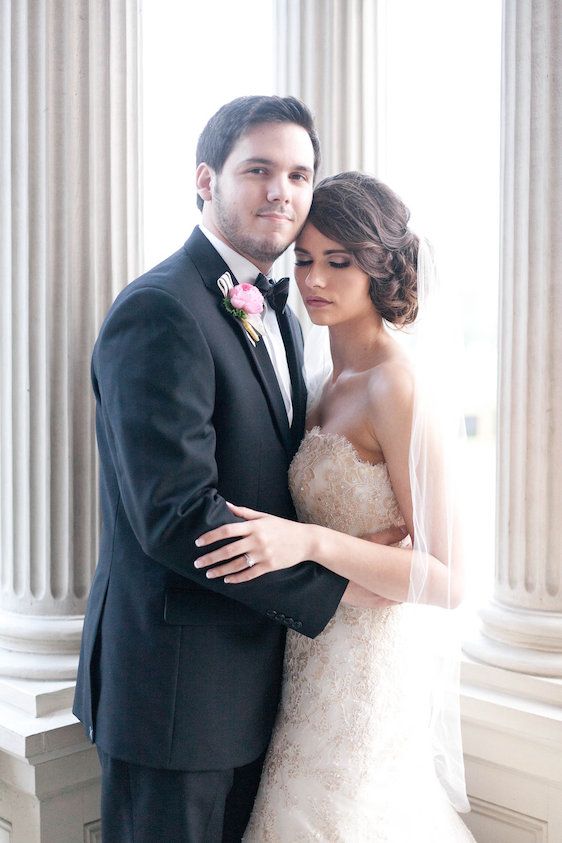 So gorgeous, if you ask me!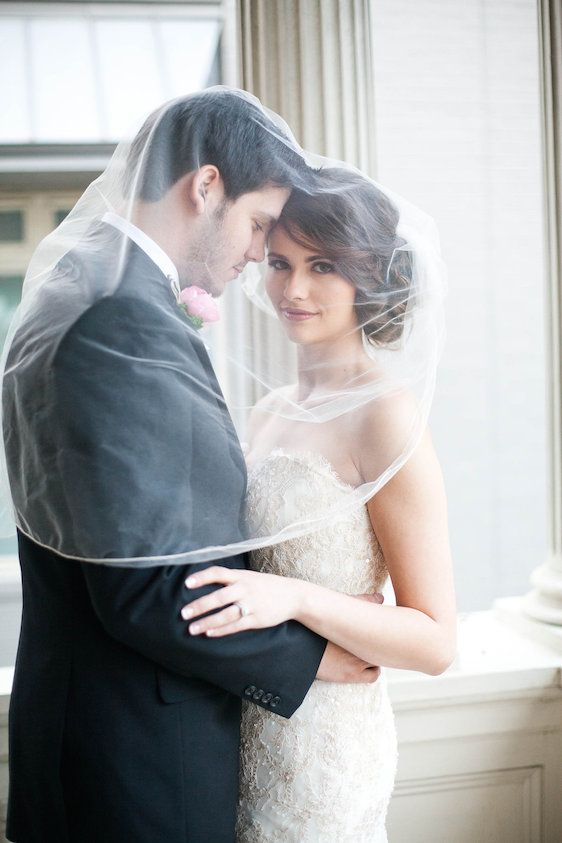 And what goes with a striped soirée best? More stripes! That's what!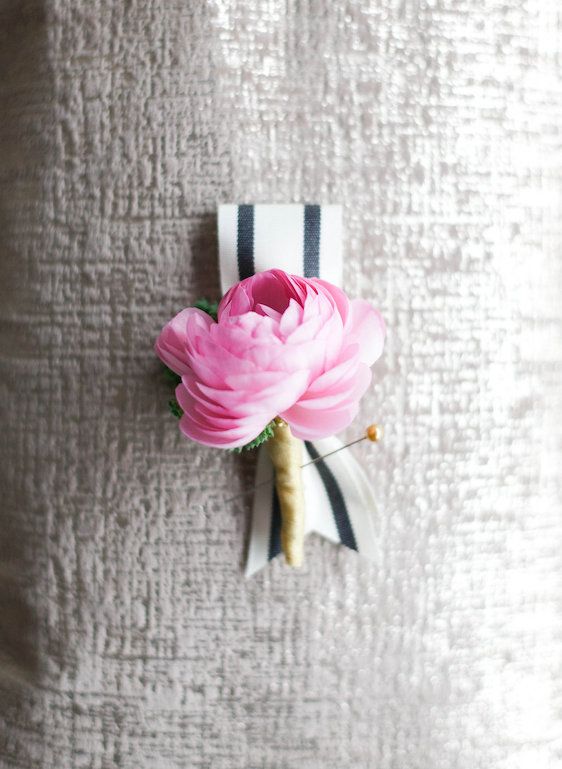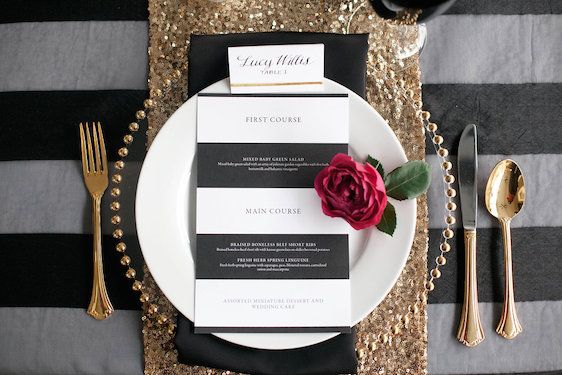 I'm so in love with these bold, striped menus and these striped boutonnieres!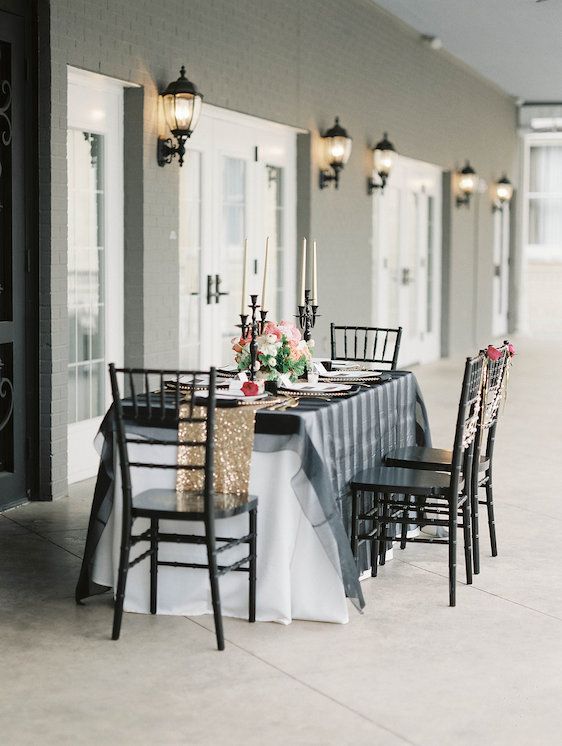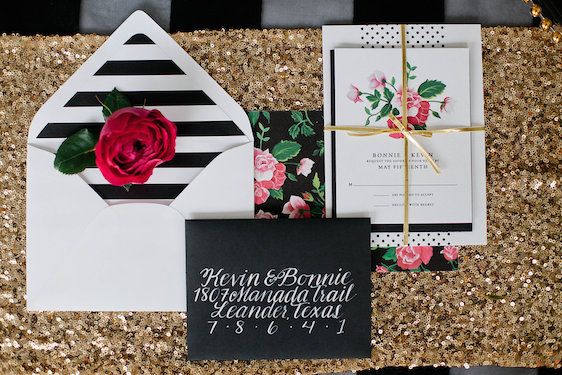 Black and white with a pop of color is always a good idea.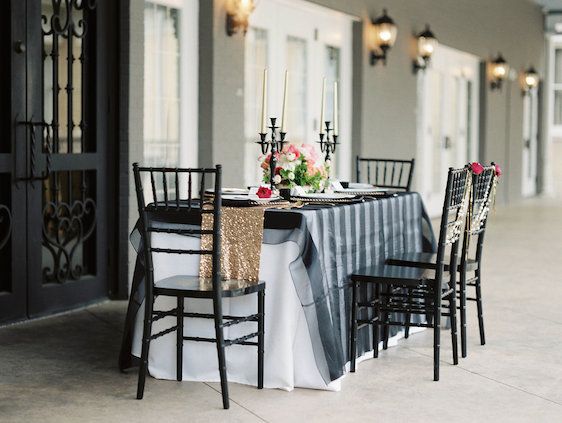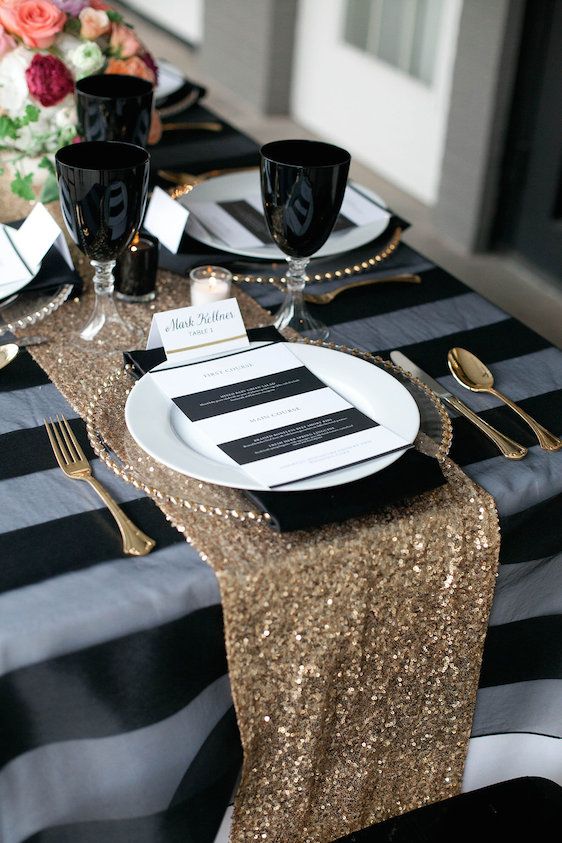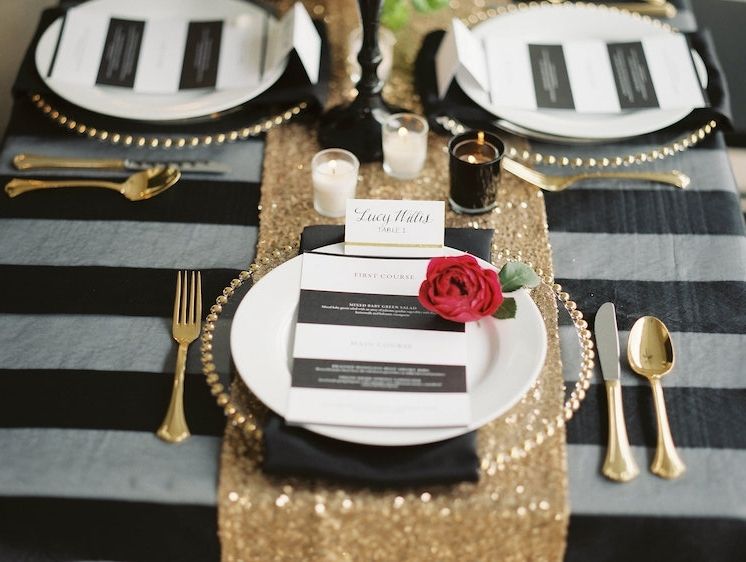 And this gown? So gorgeous!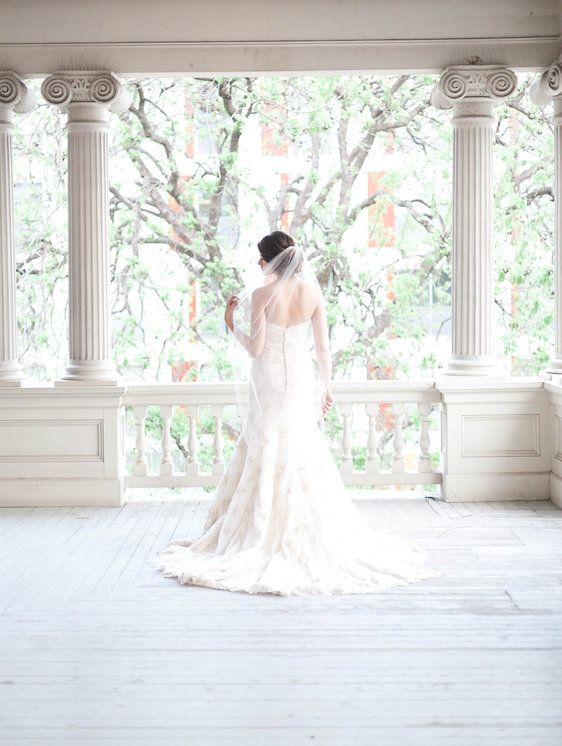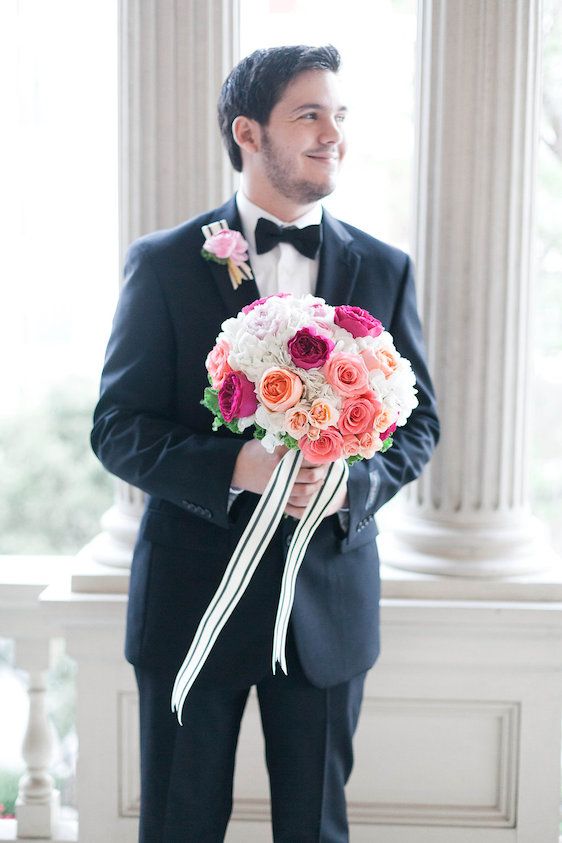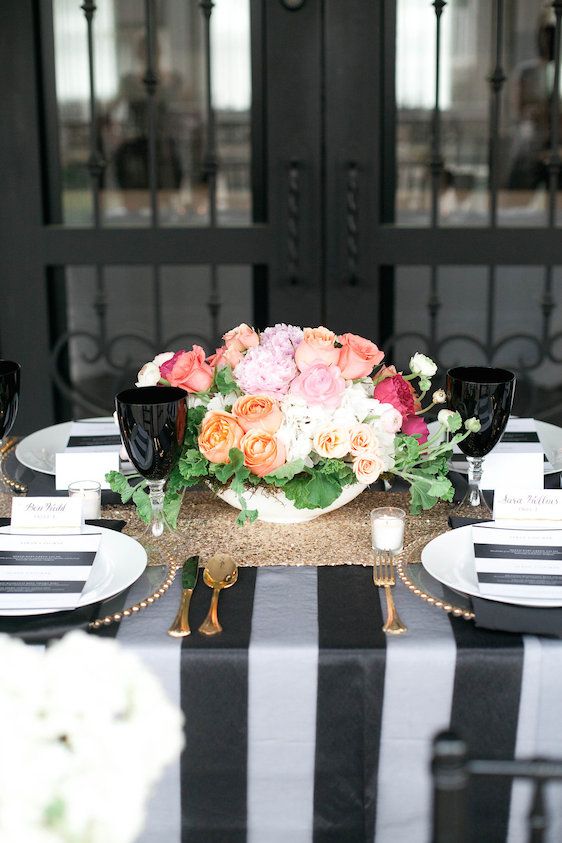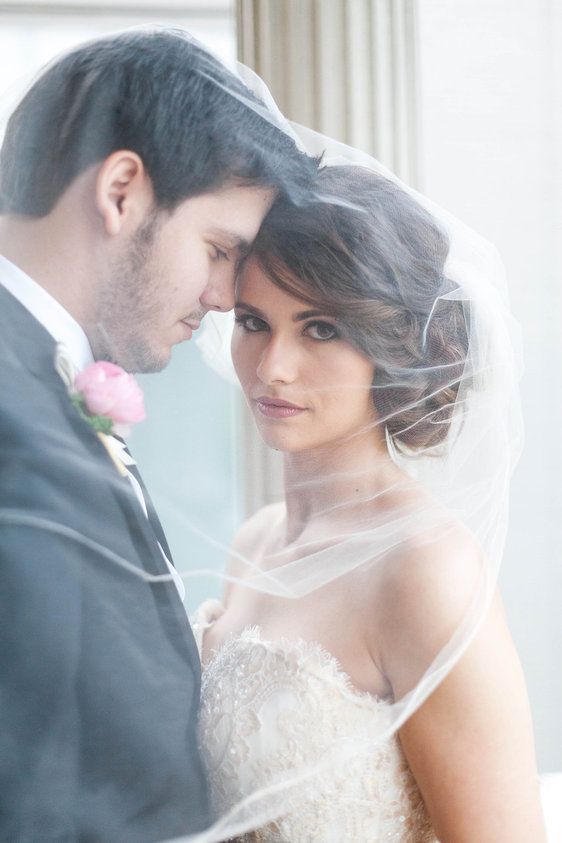 Told you I had a parade of pretties coming your way!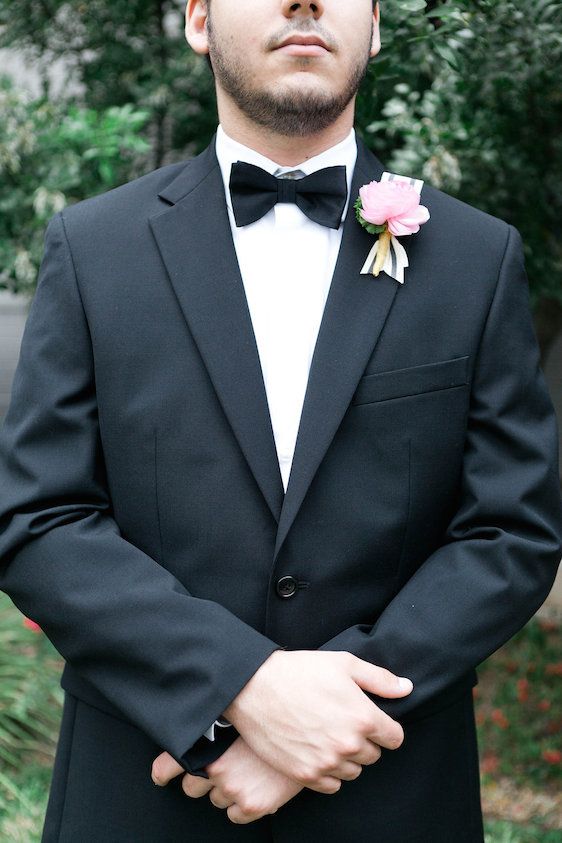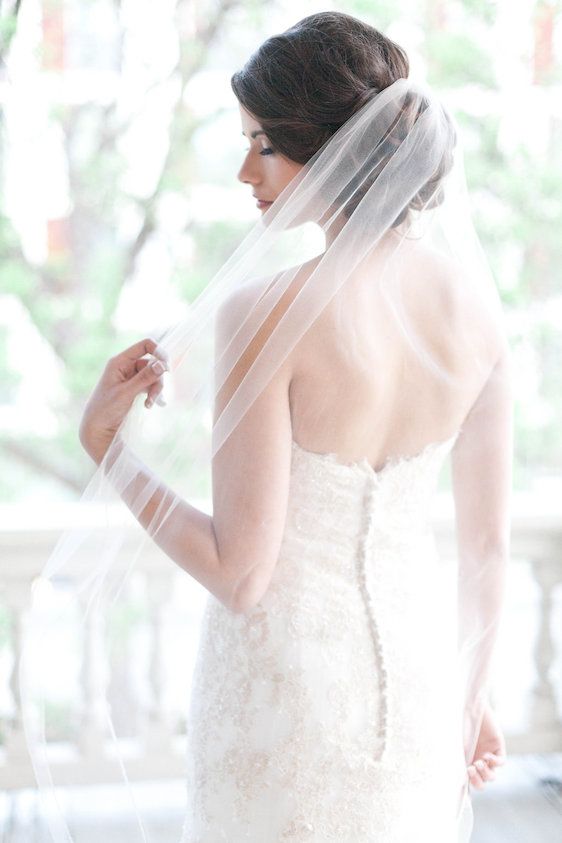 Lots of heart went into bringing this lovely vision to life. And now, you'll have to excuse me because Pinterest is calling my name!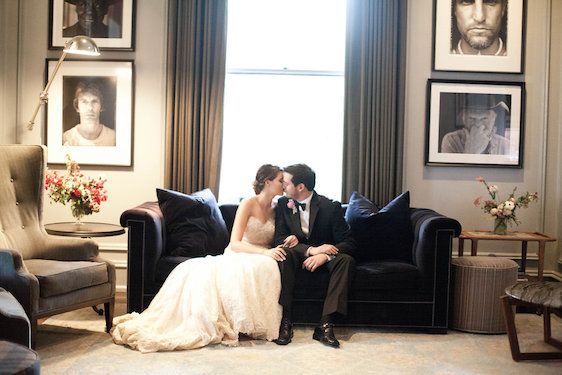 Huge hugs and high fives to all the talented Texas wedding pros out that came together to make wedding magic happen! I don't know about you, but I can't enough of this mix of modern meets glam look!
Photography:

Marilyn Duvall Photography

// Design + Coordination: Dana Padgett of

Heavenly Day Events

// Venue:

Hotel Ella

// Hair + Makeup: Lauren Ridings with

Lola Beauty ATX

// Florals:

Sweetwater Stems

// Stationery:

Archer and Olive

// Tablescape + Rentals:

Premiere Events

// Dress:

Blush Bridal Lounge

// Cake:

Guiltless Goodies by Sylvia
Share This: