From the designer, "I saw this vintage pink dress from my friend's antique store in Tyler, Texas and I told myself I have to shoot a session with this dress! I didn't look far and asked my friends, Mary and Matthew, who have been married of the past 4 years and will be celebrating their 5th anniversary this year!"
This session was inspired from the two of my favorite movies, The Notebook and Pleasantville. And I couldn't love this more if I tried! There's just something about the 40s-50s that I can't get enough of. Love was simple and innocent. And the outfits were absolutely charming.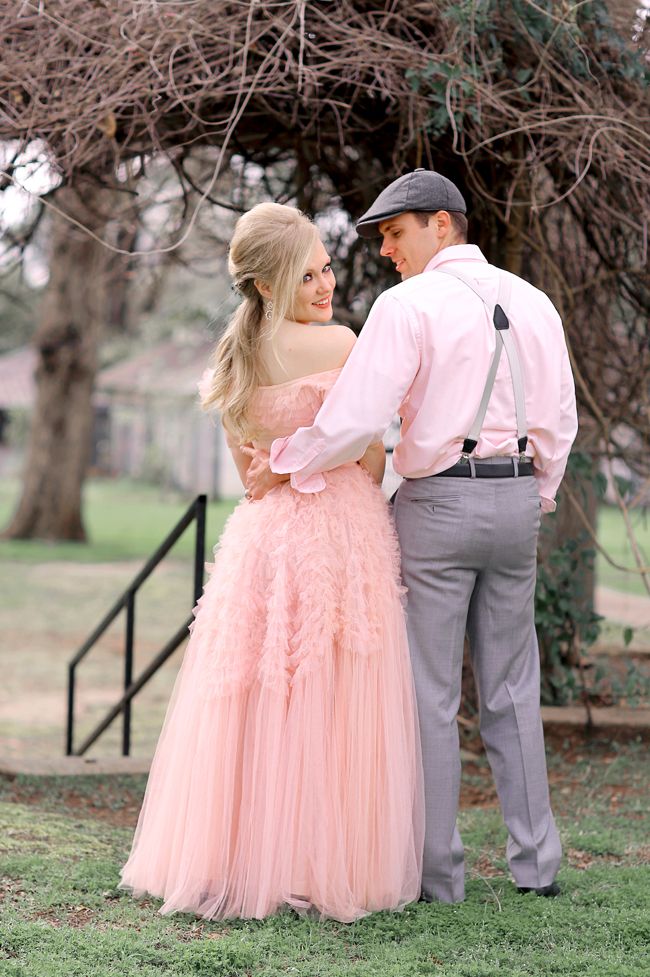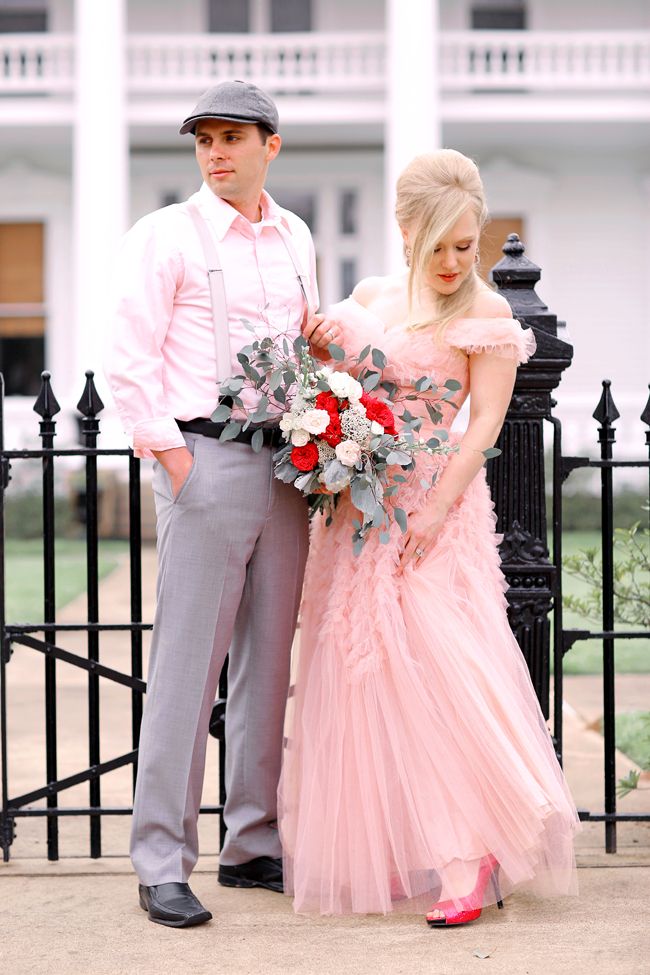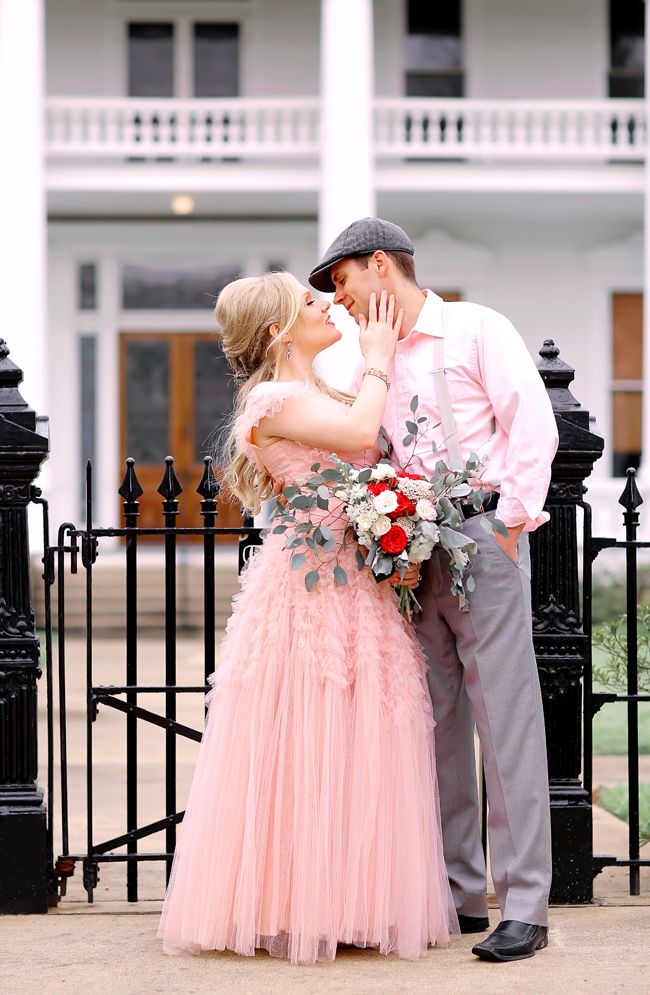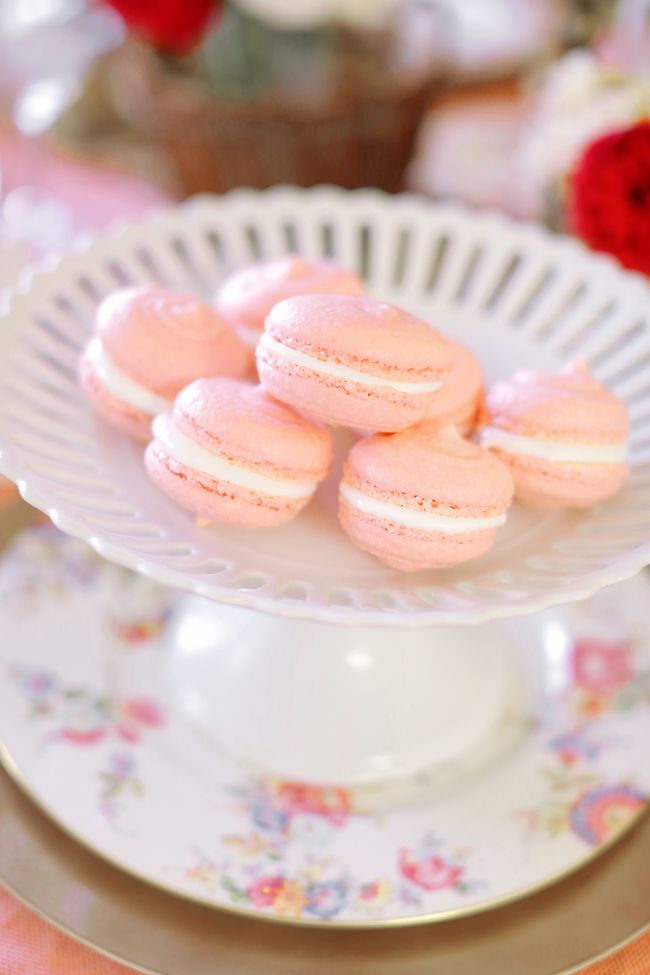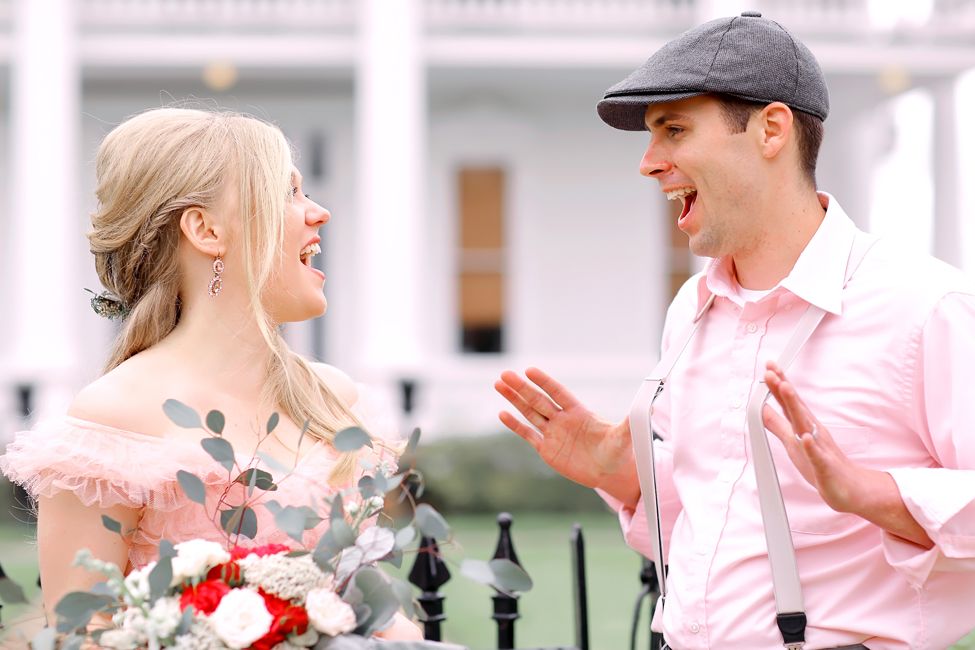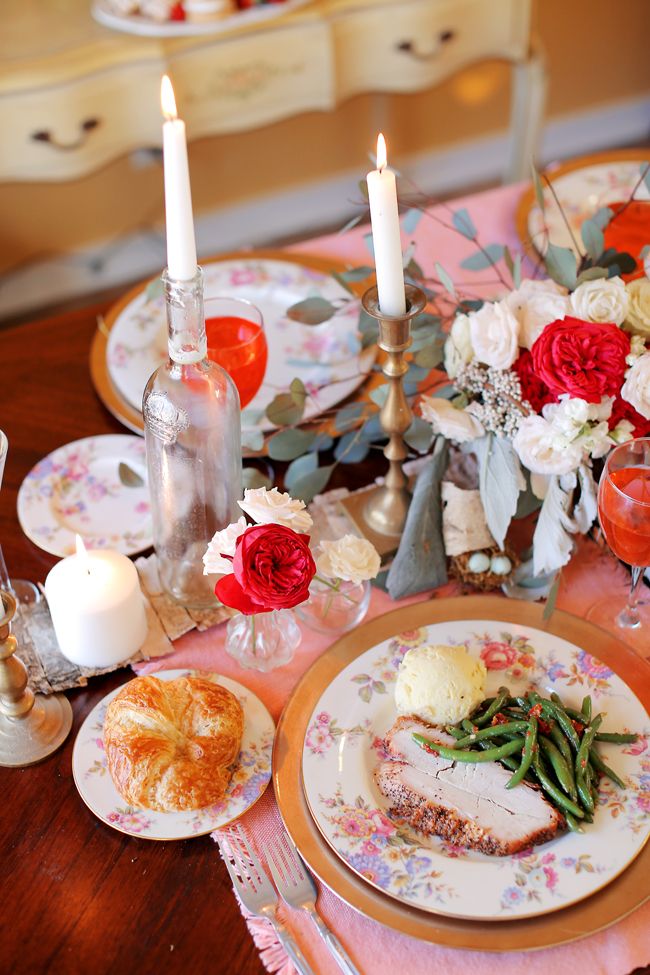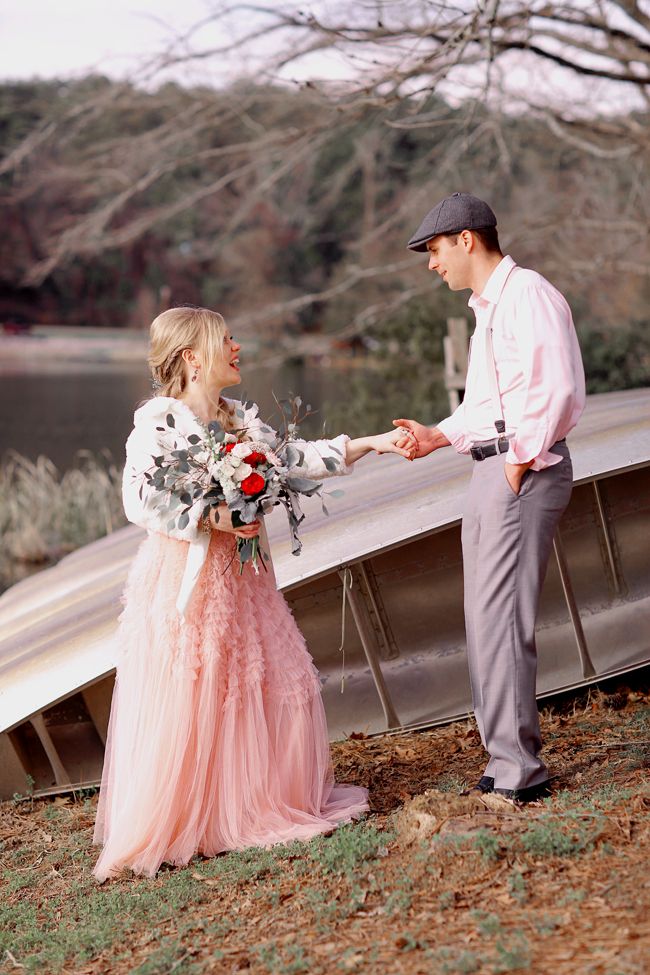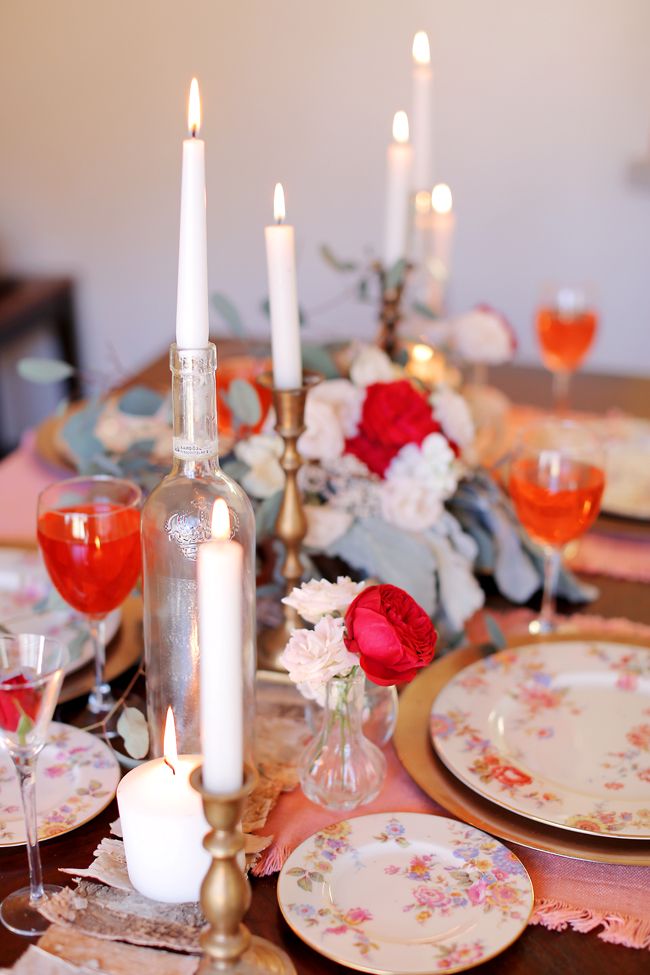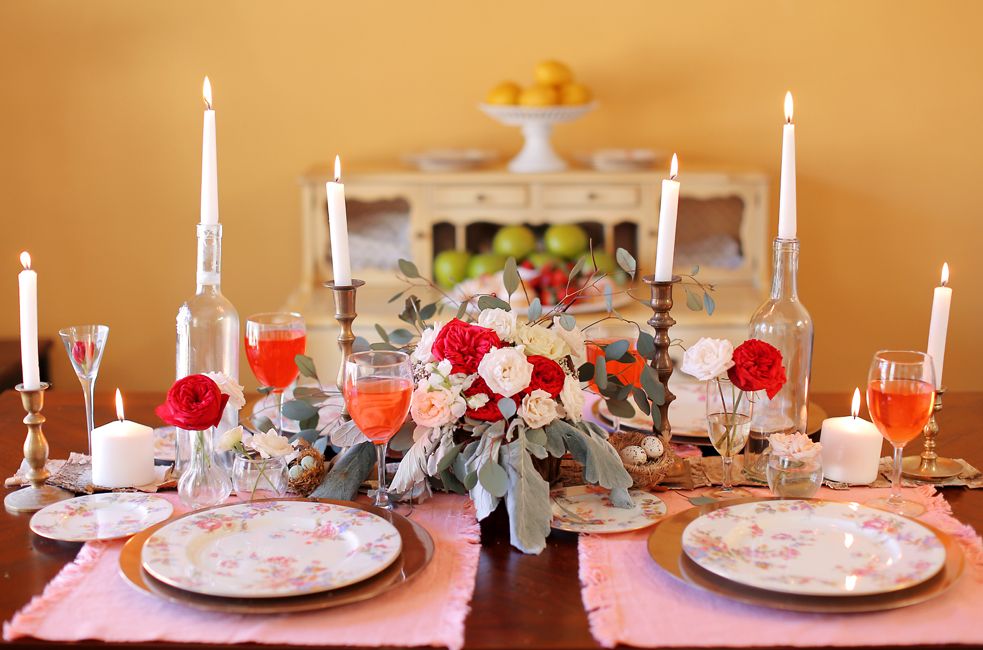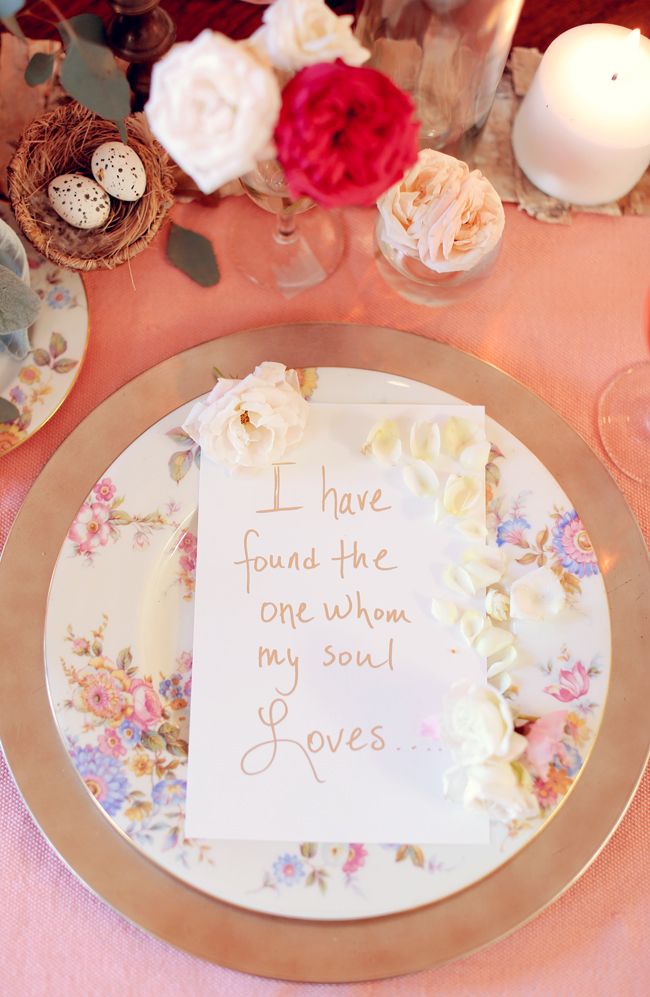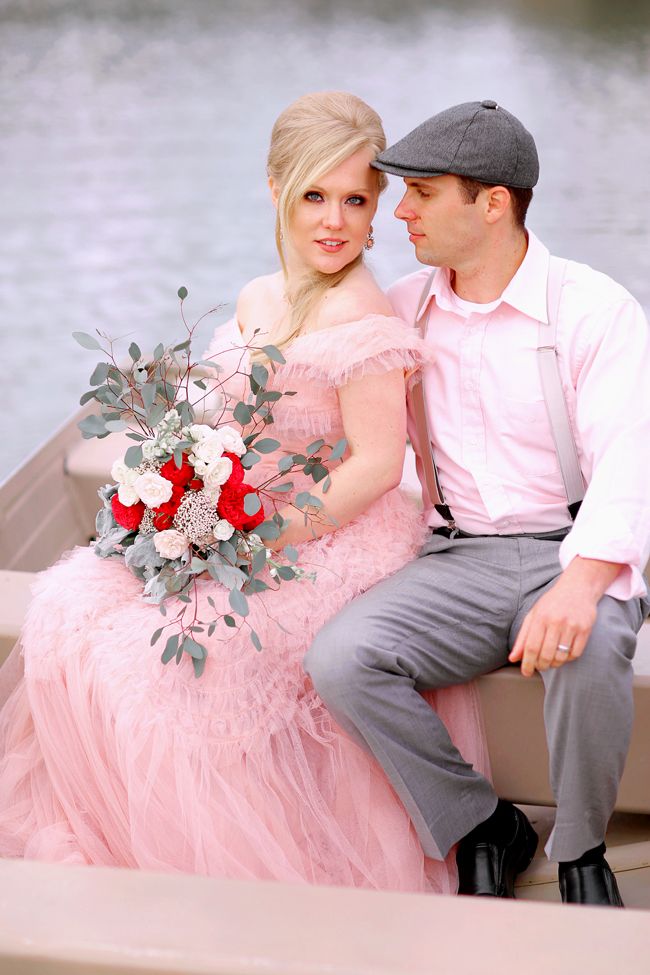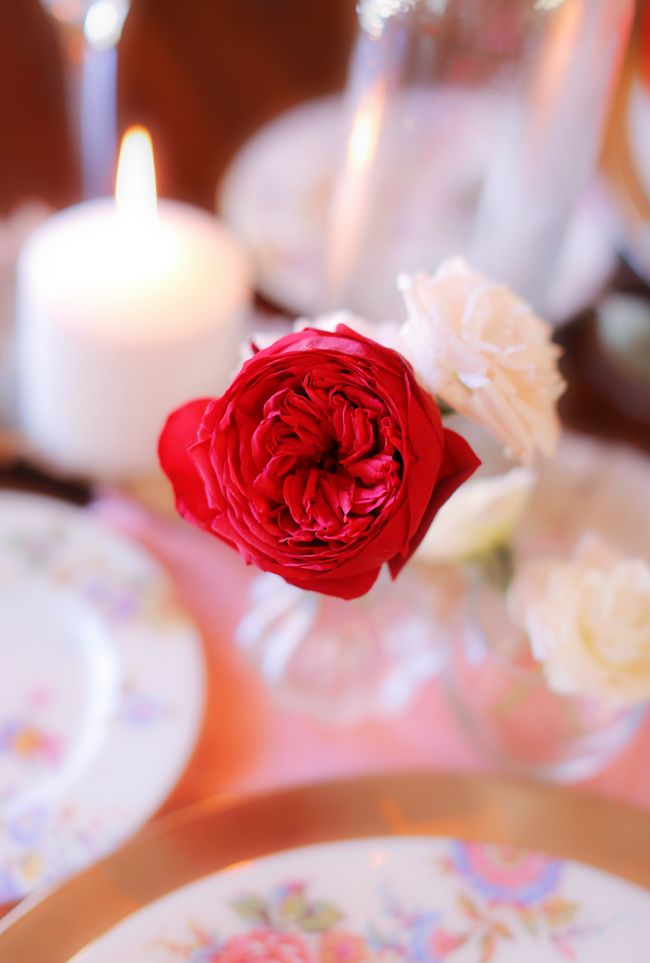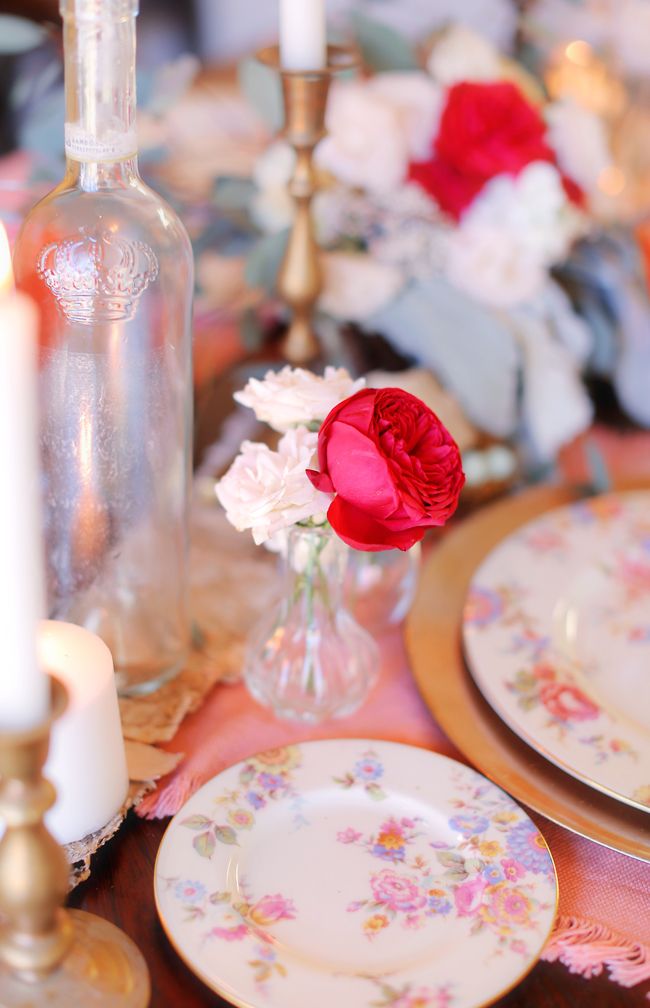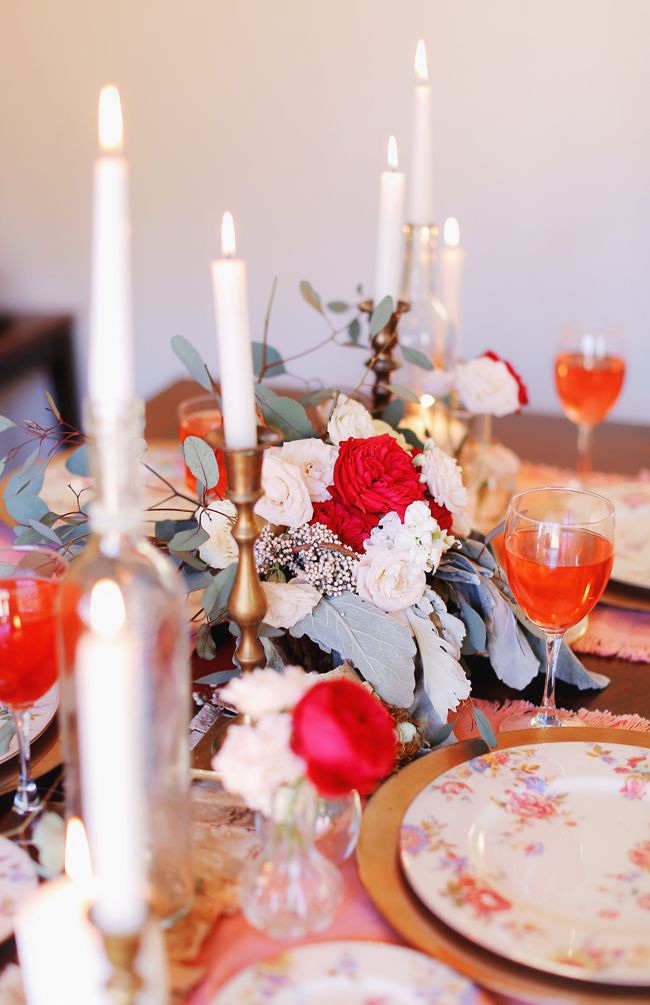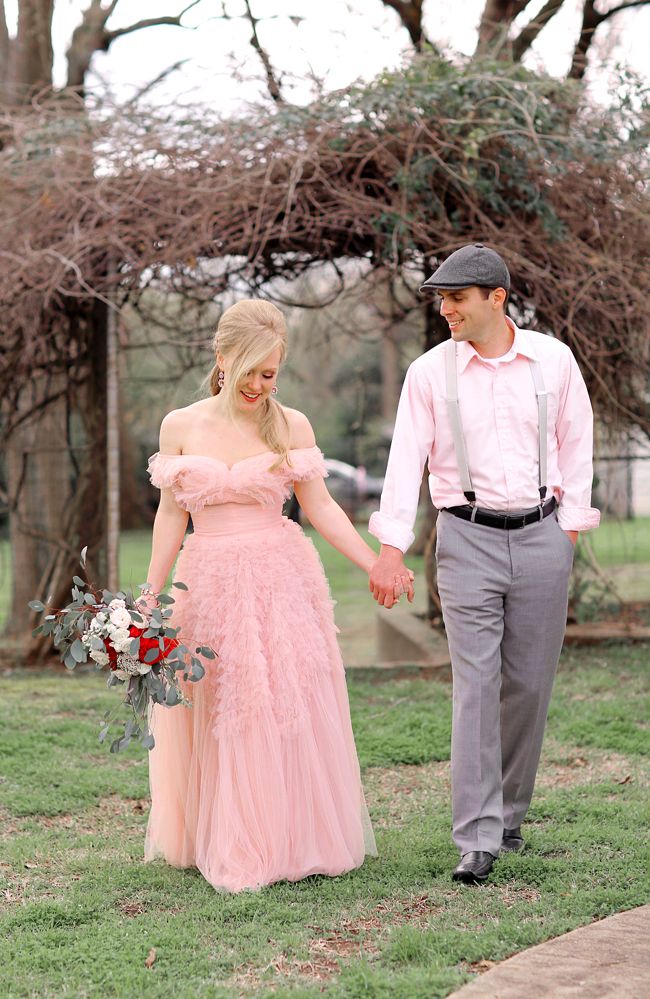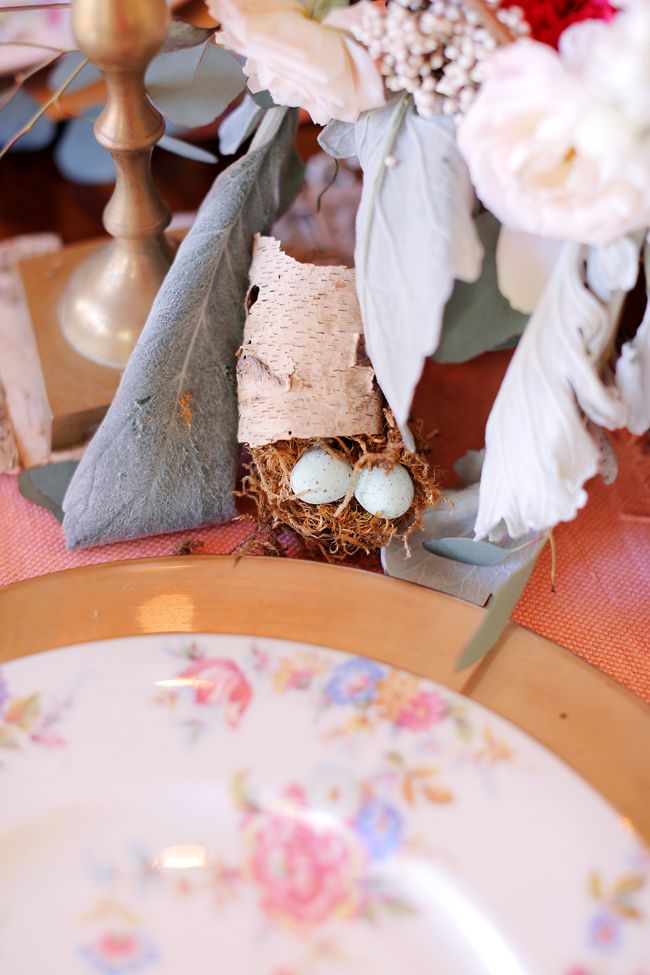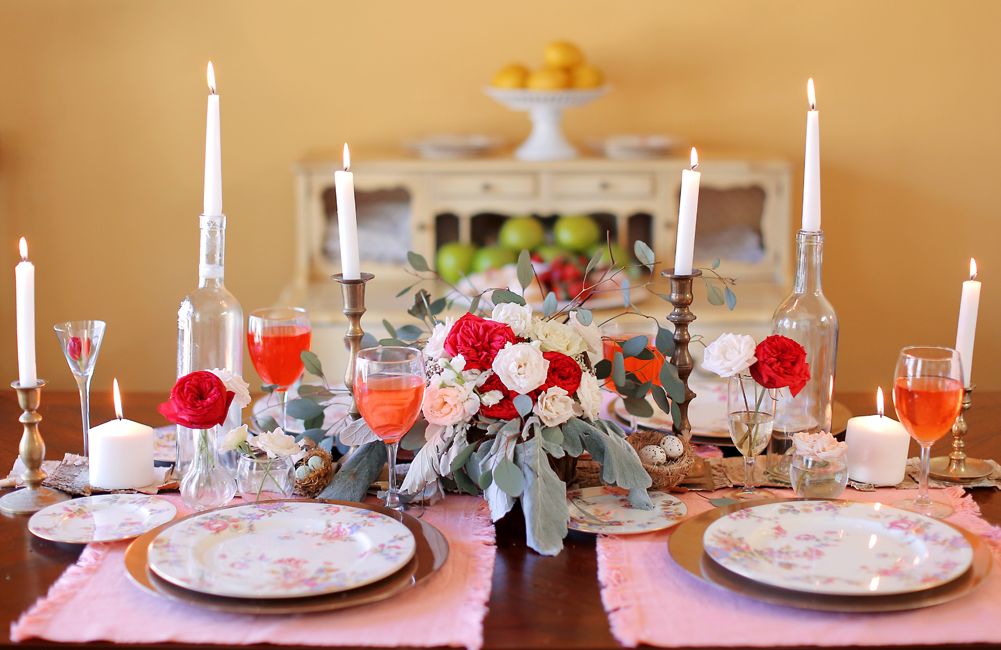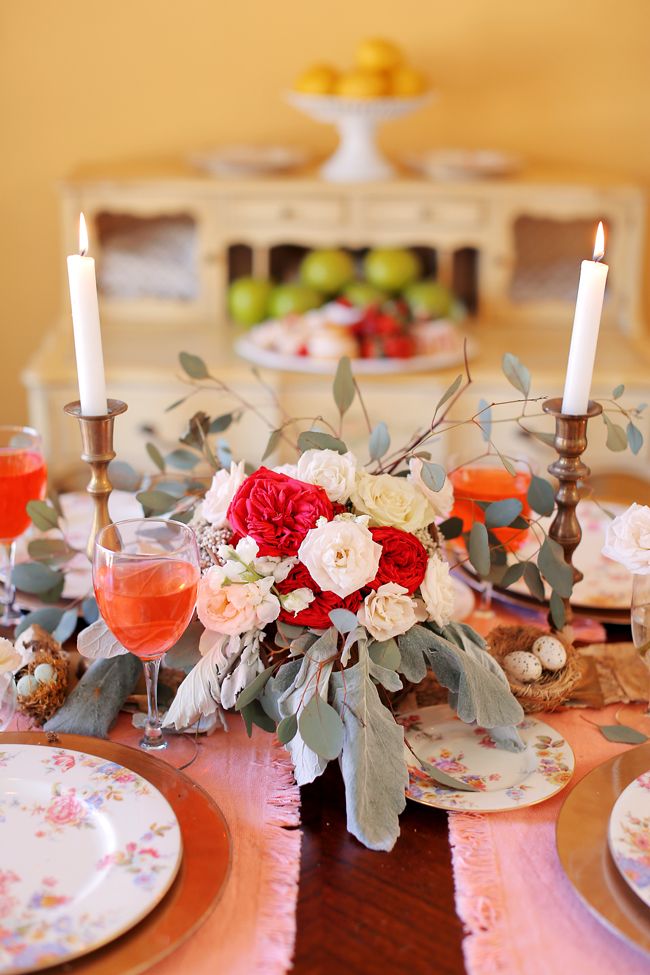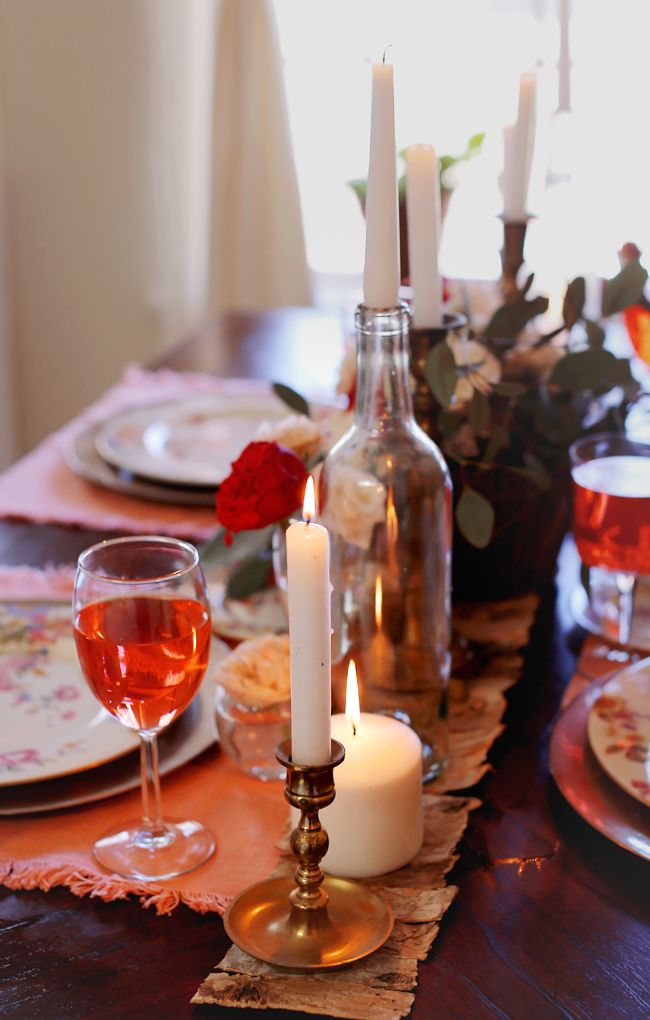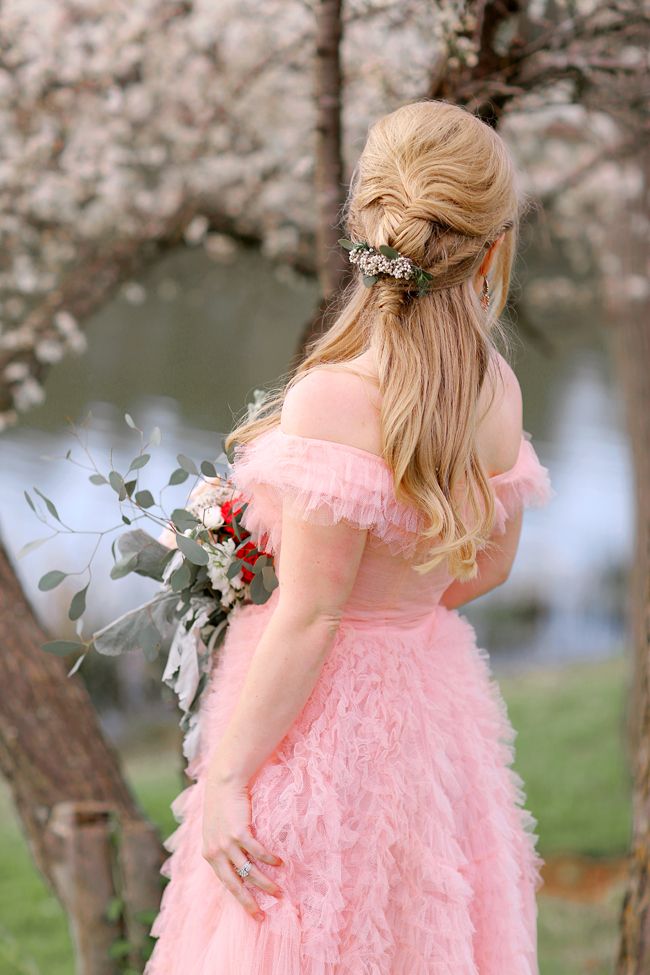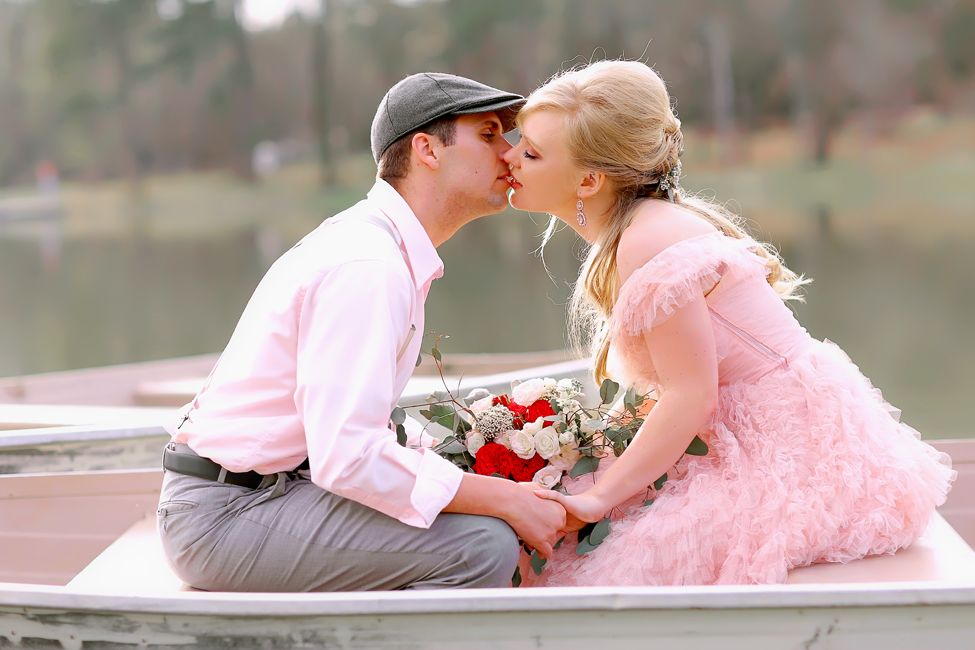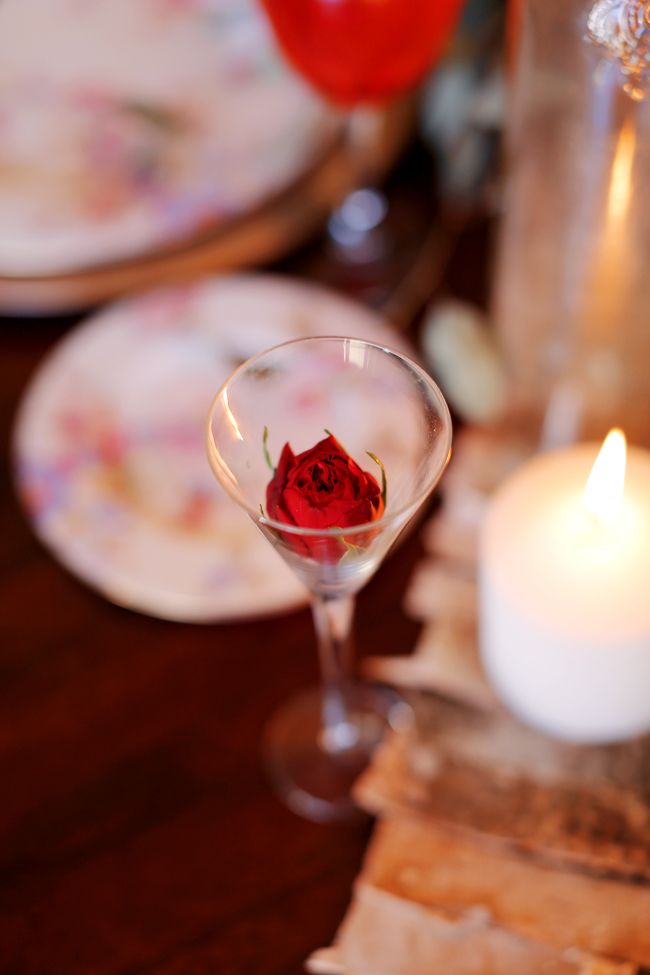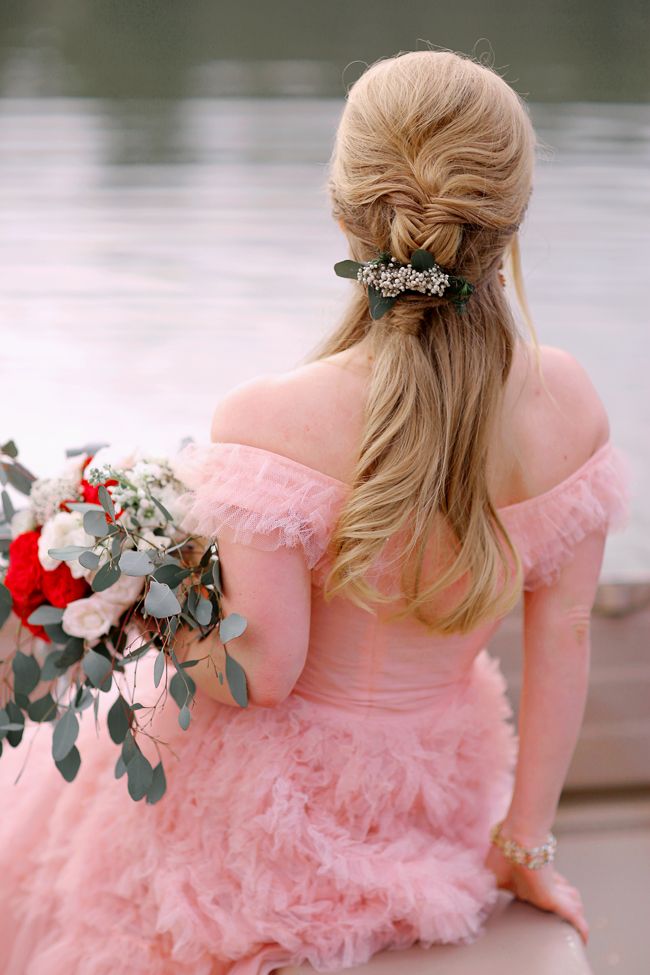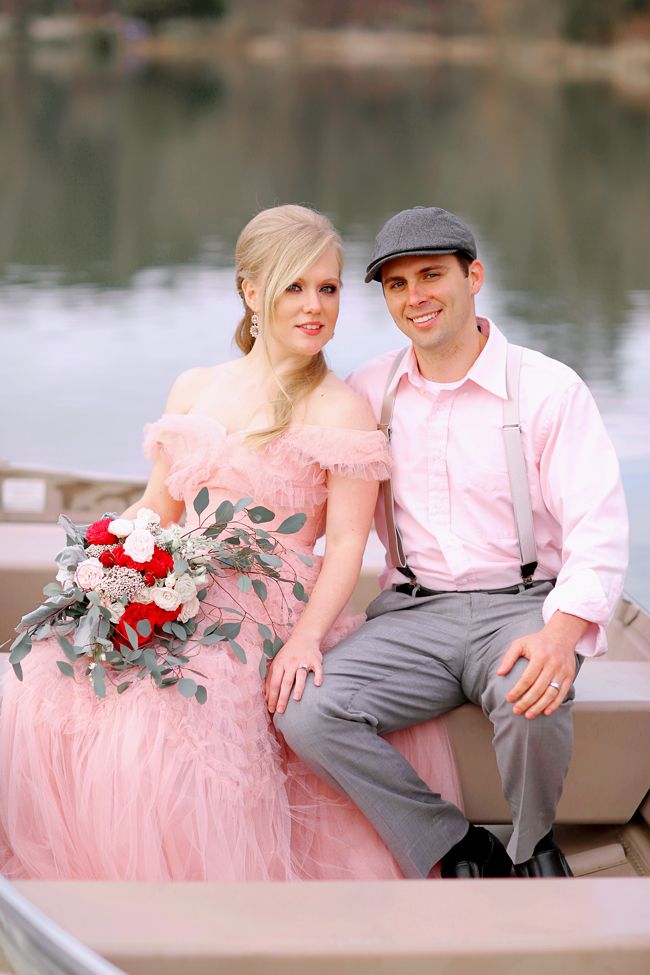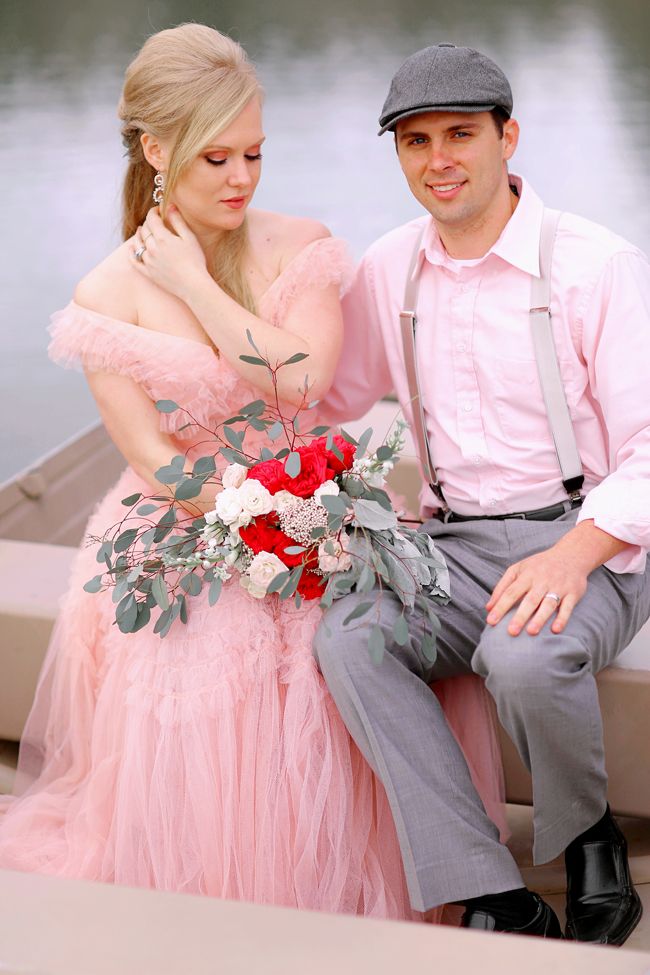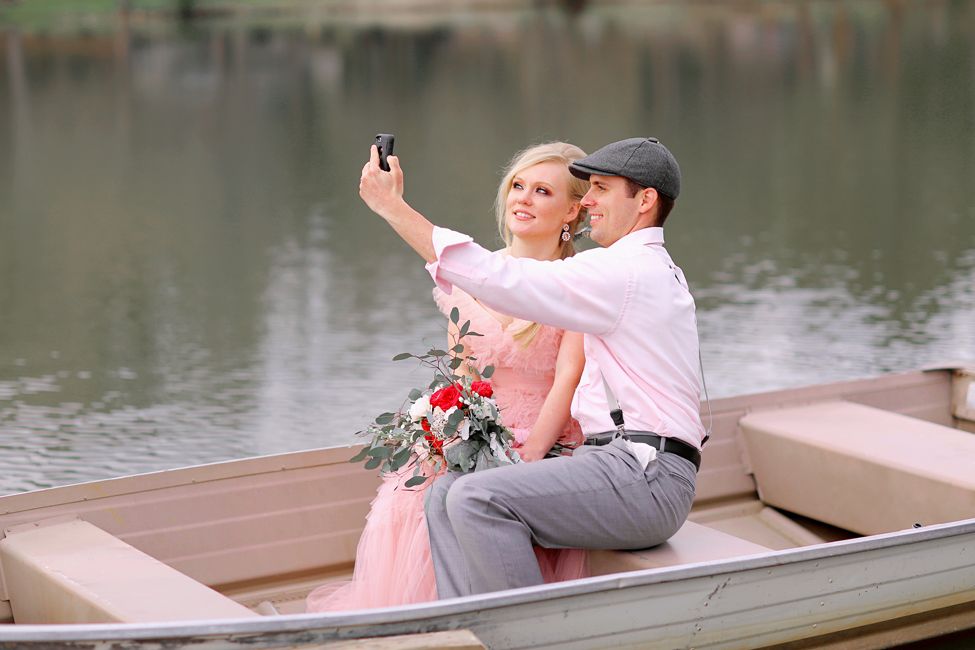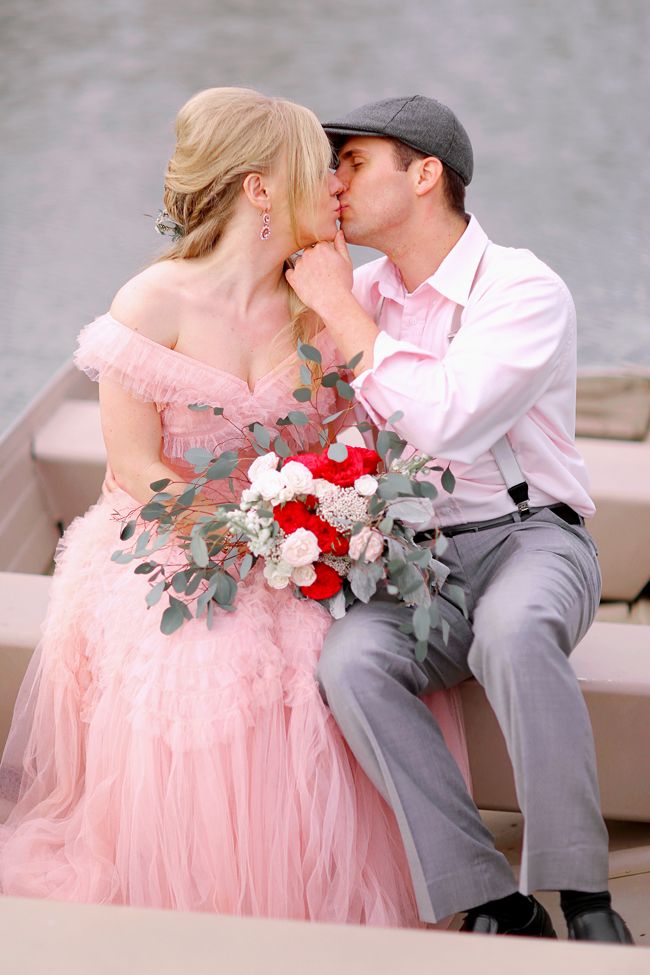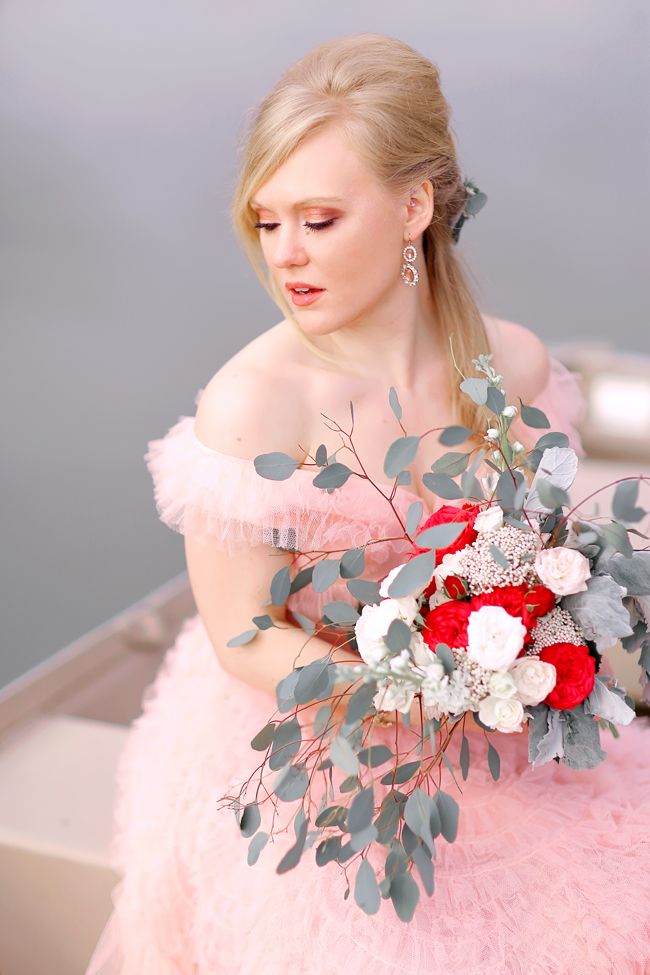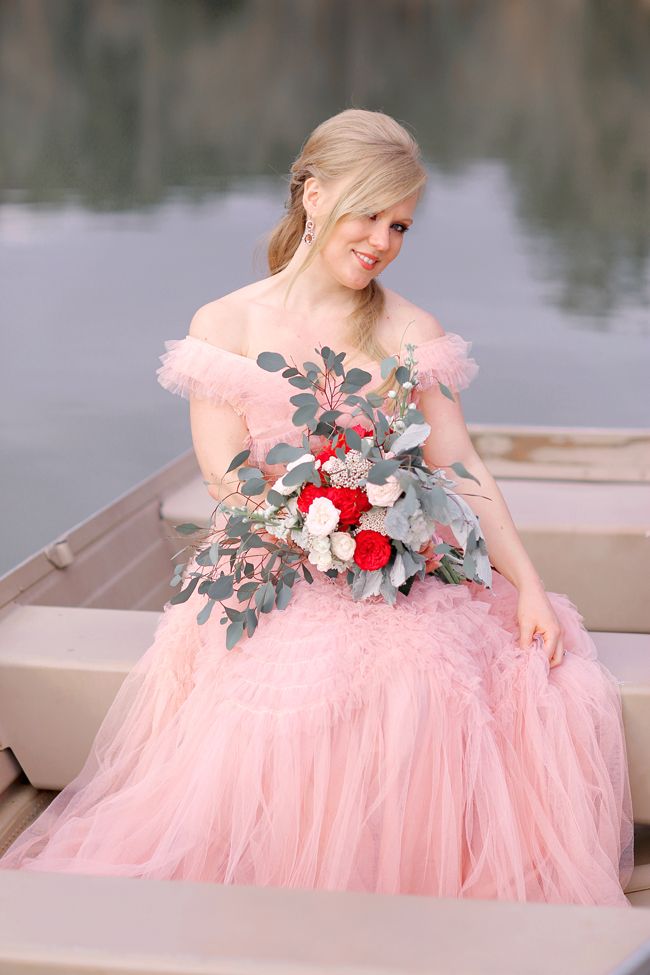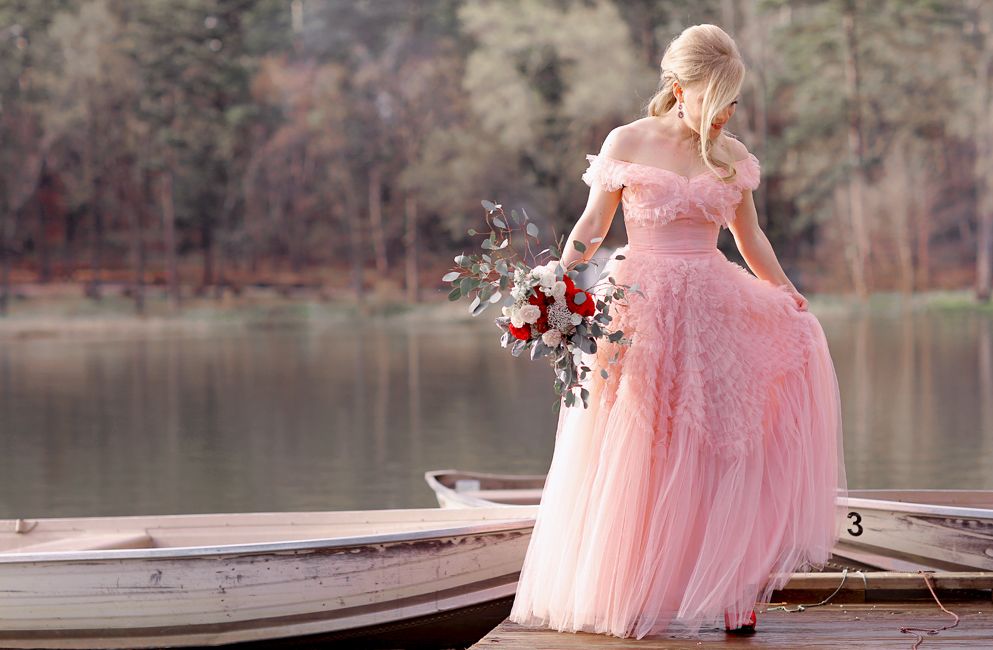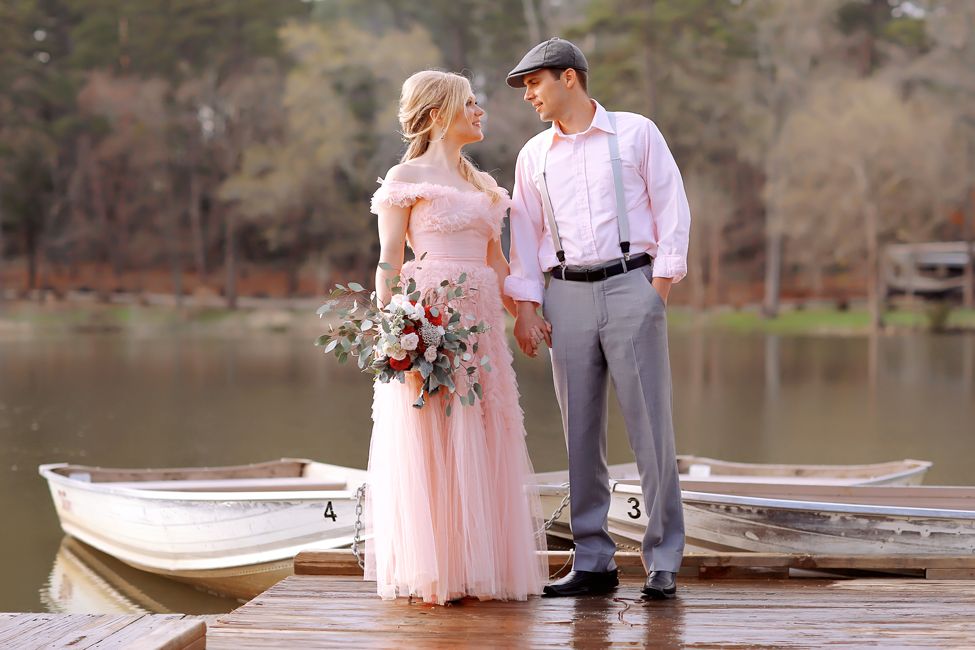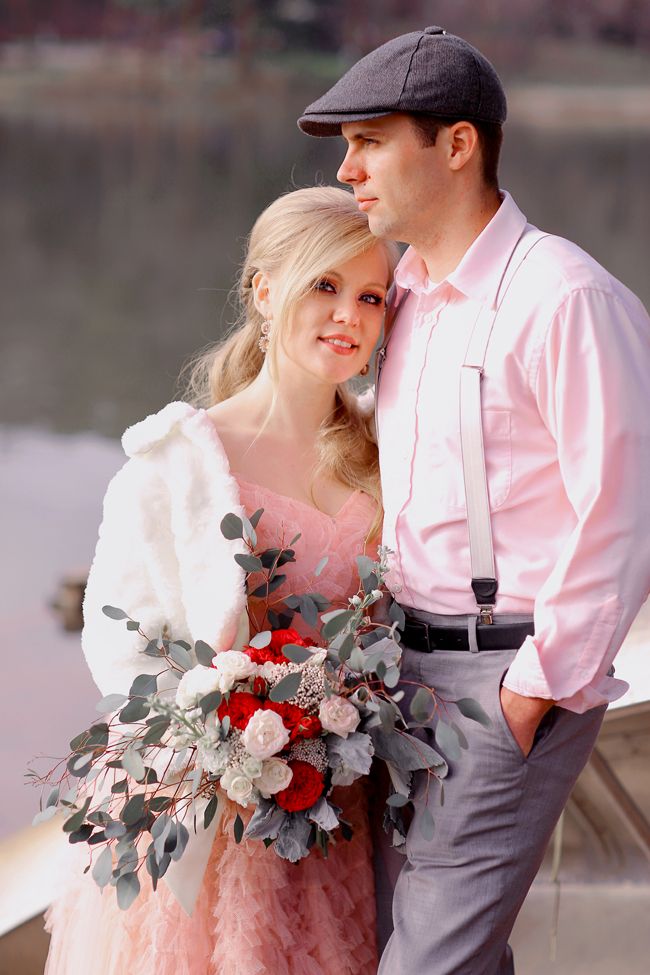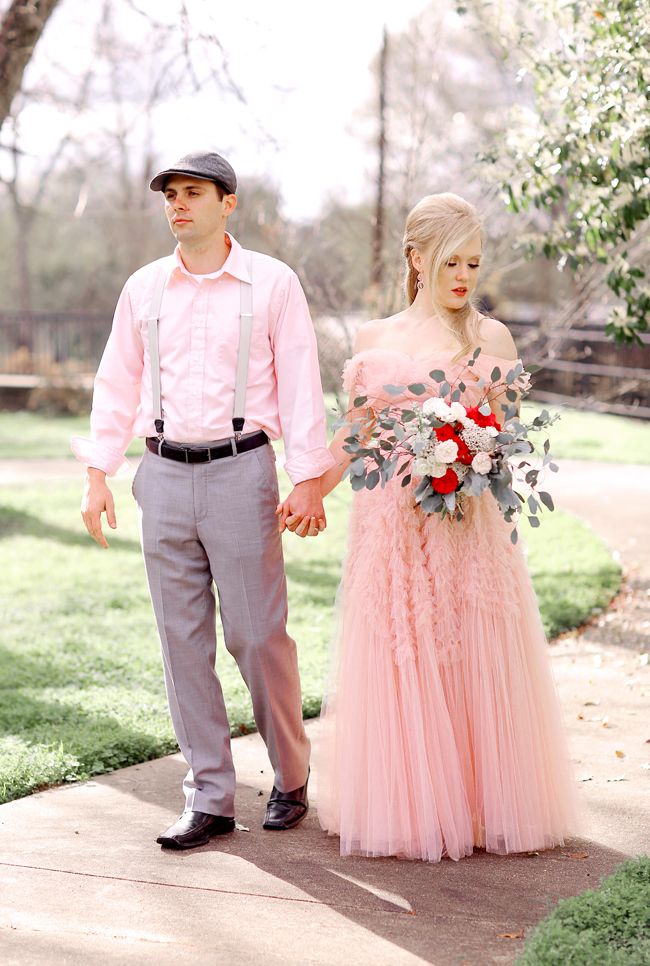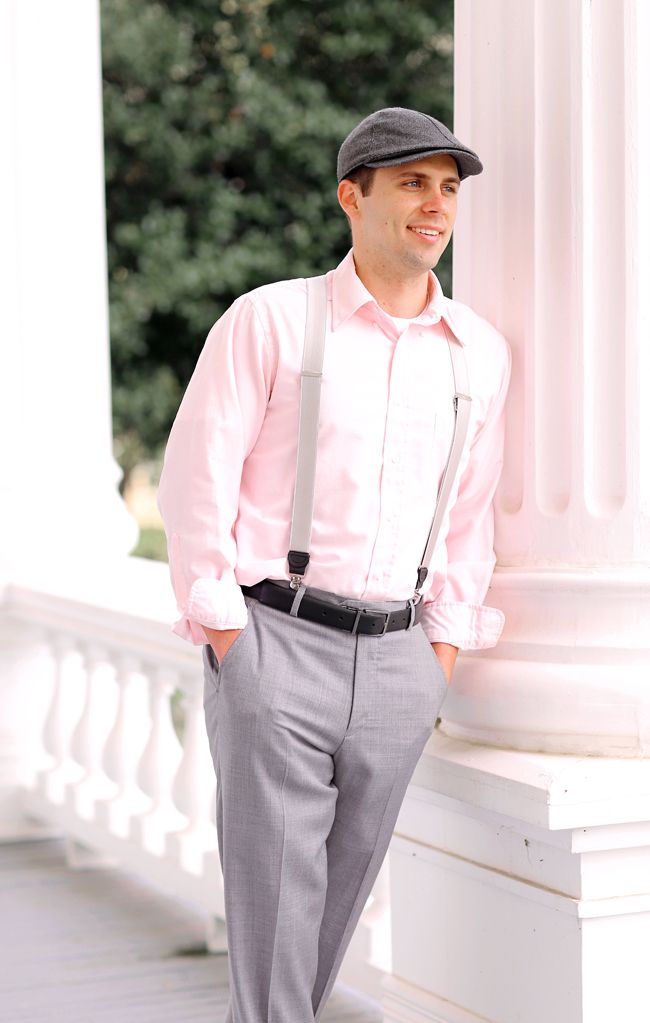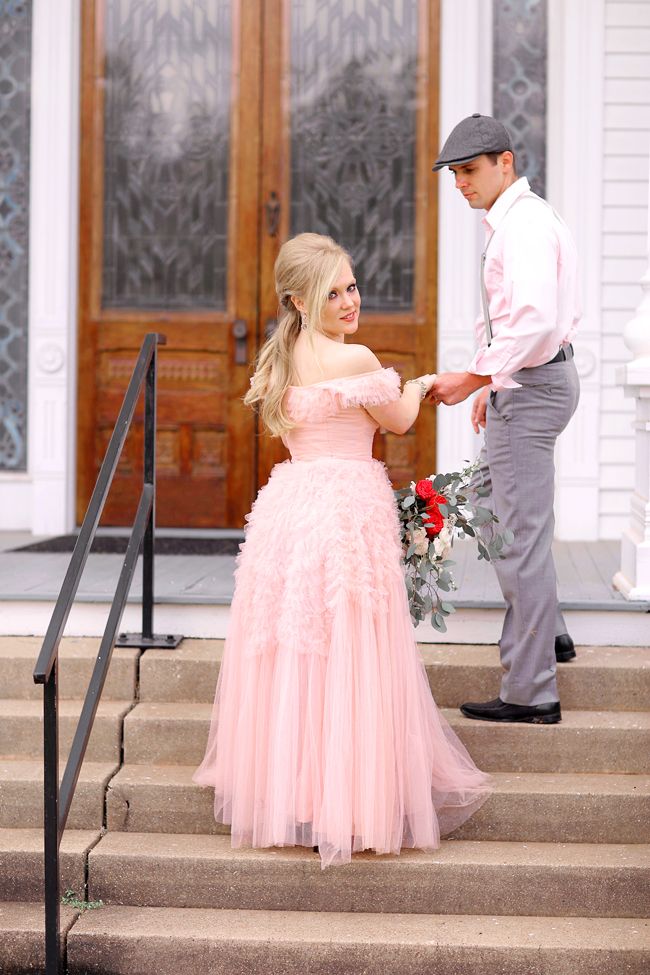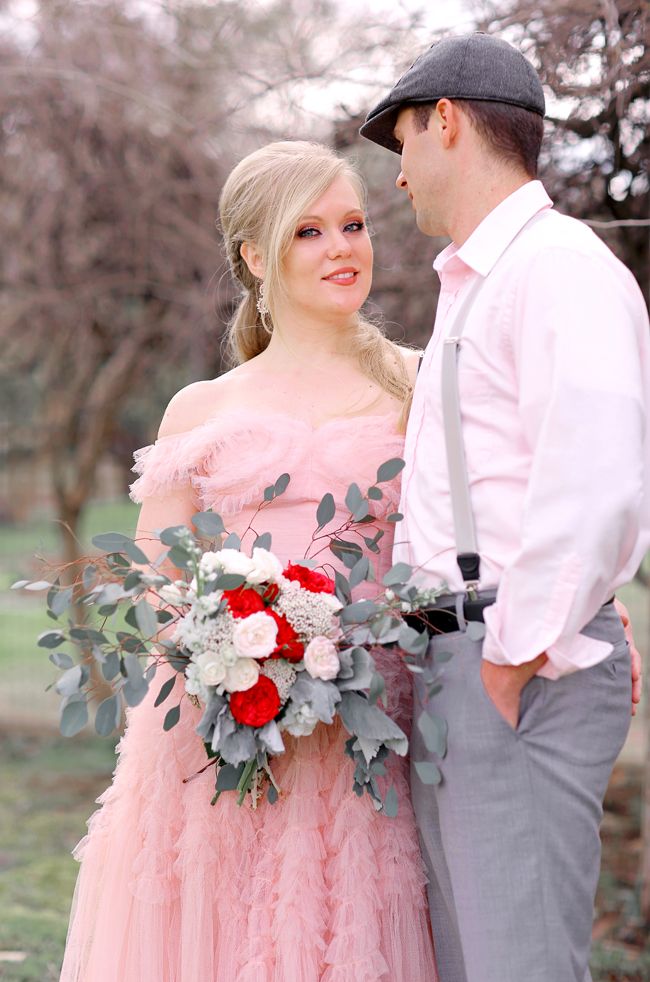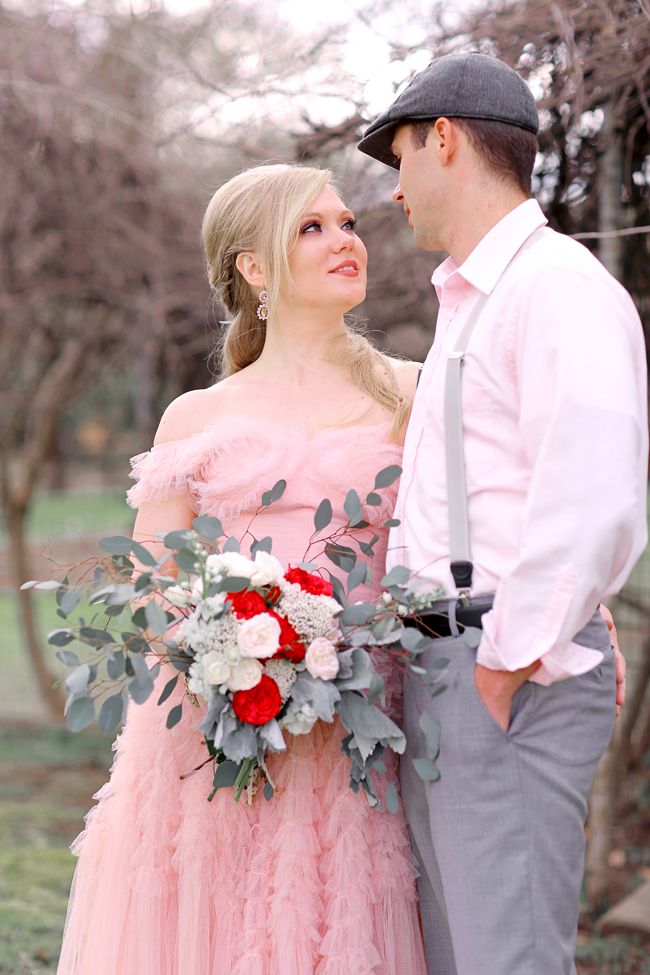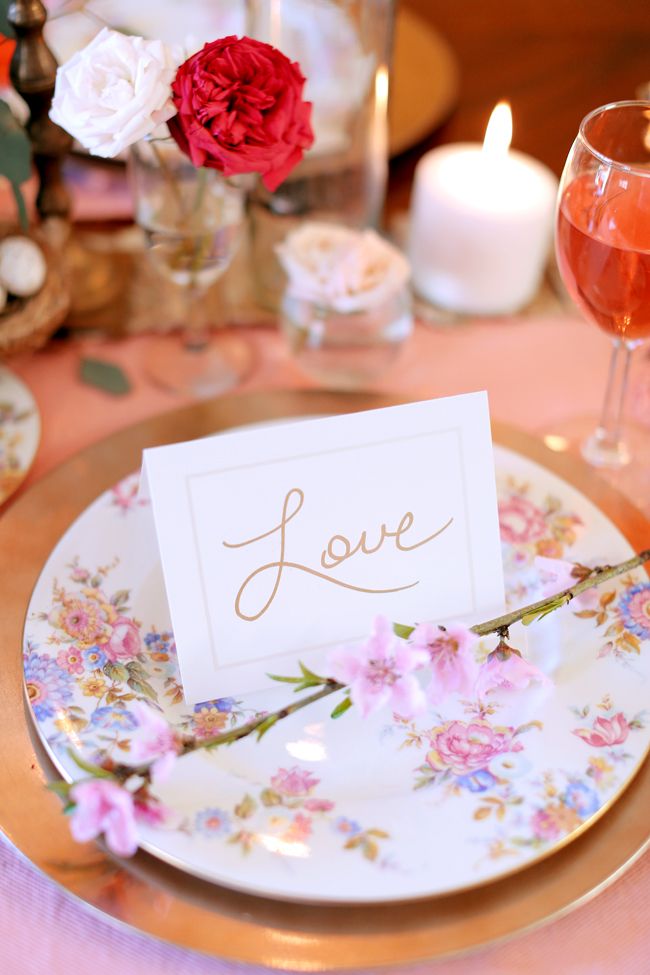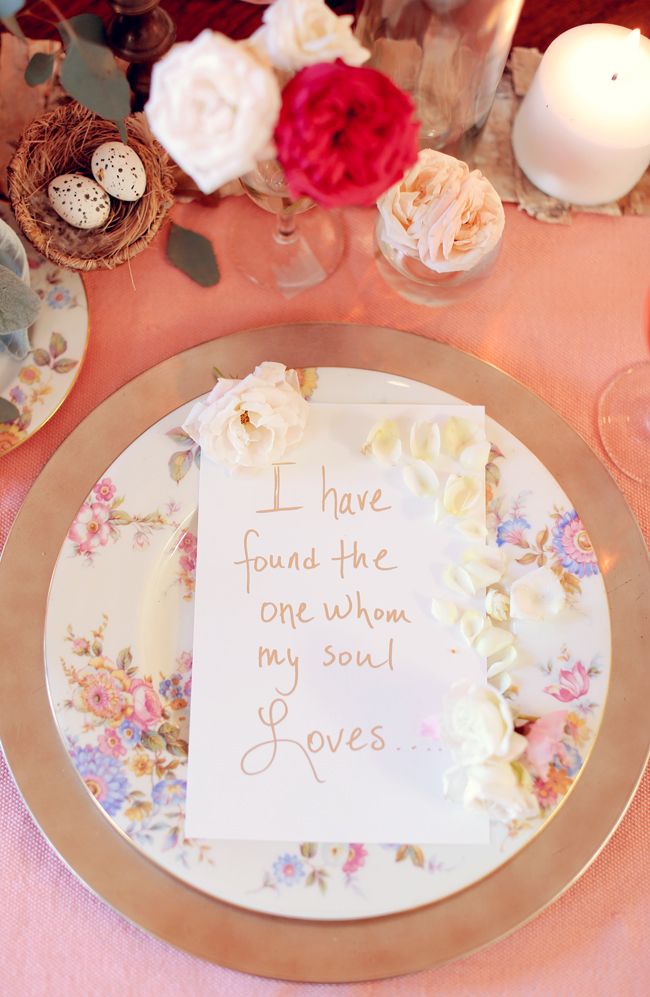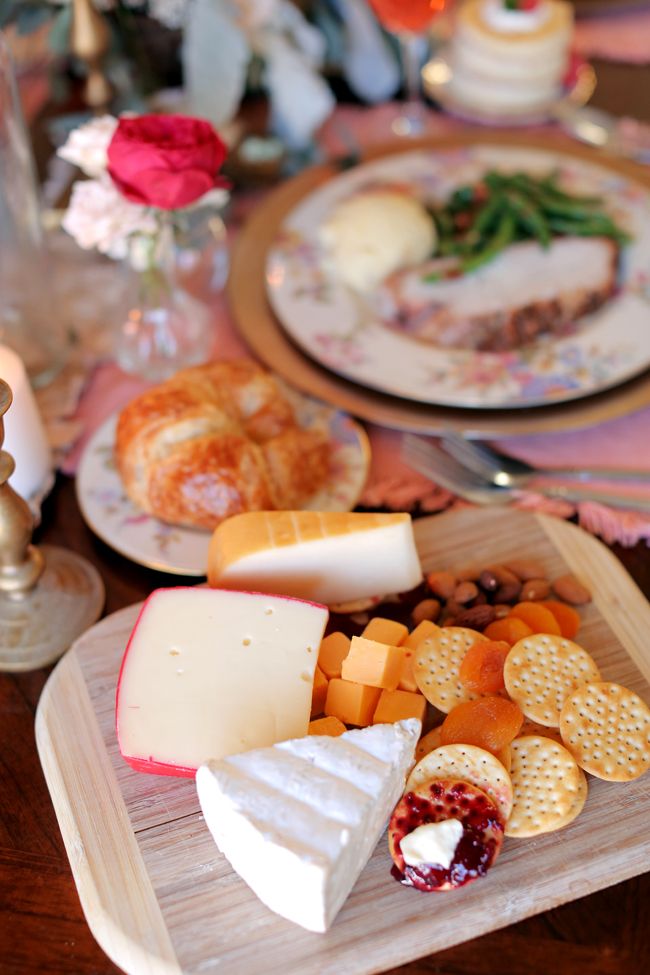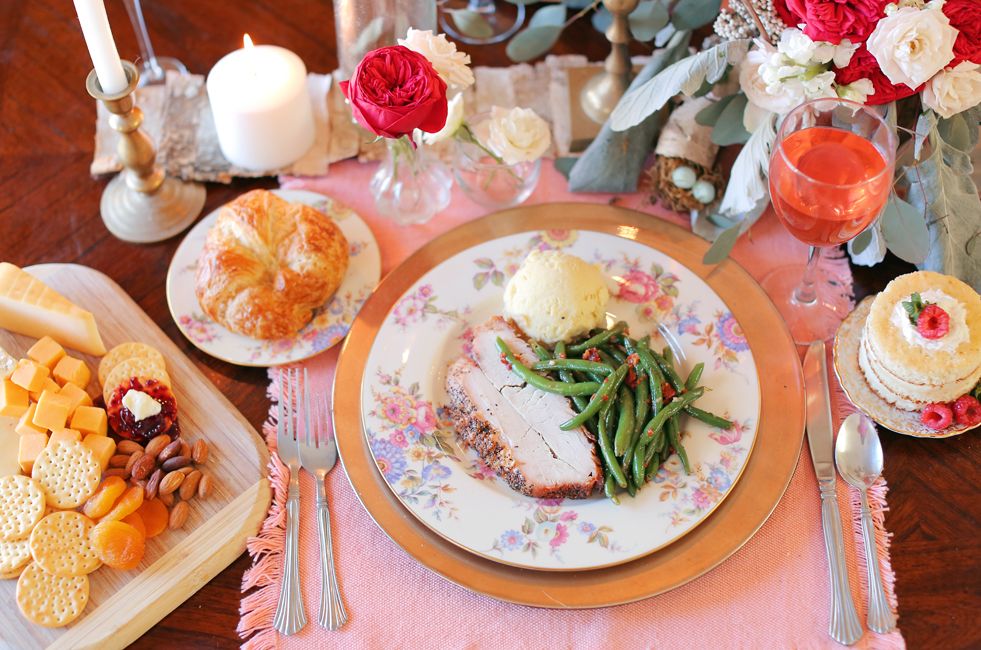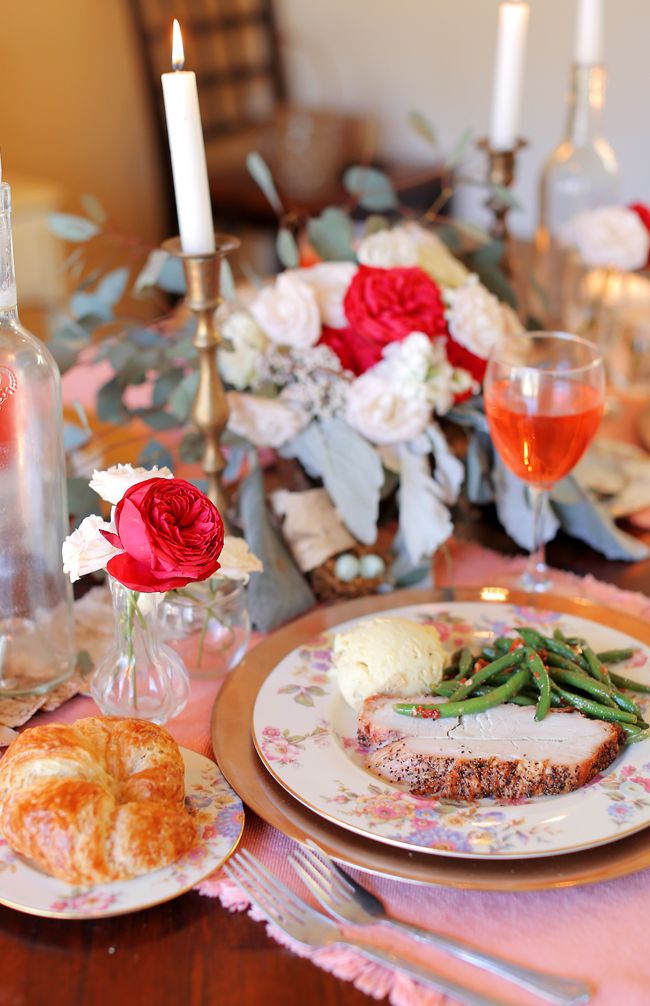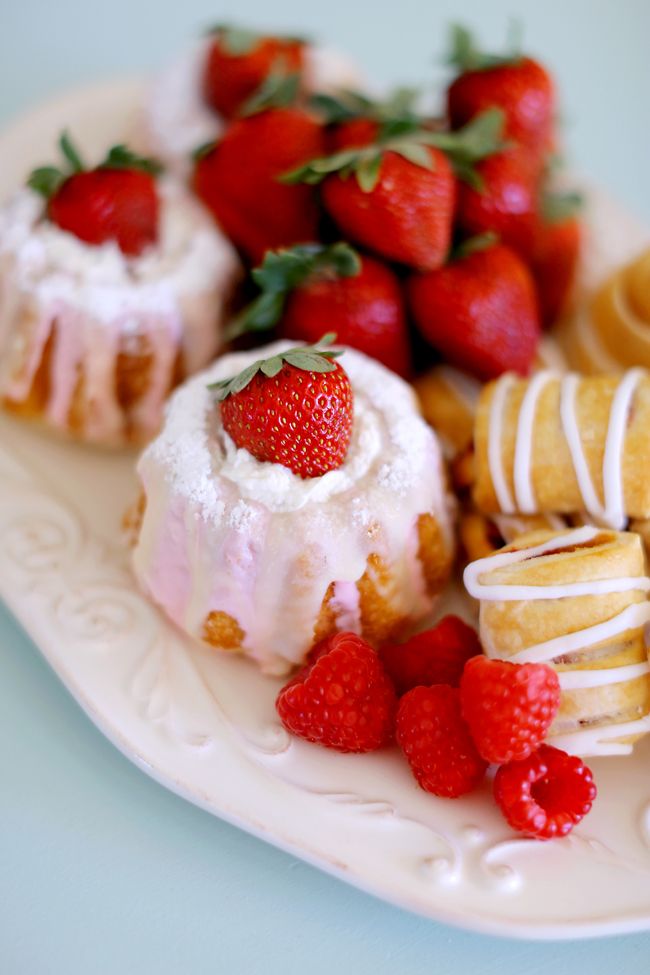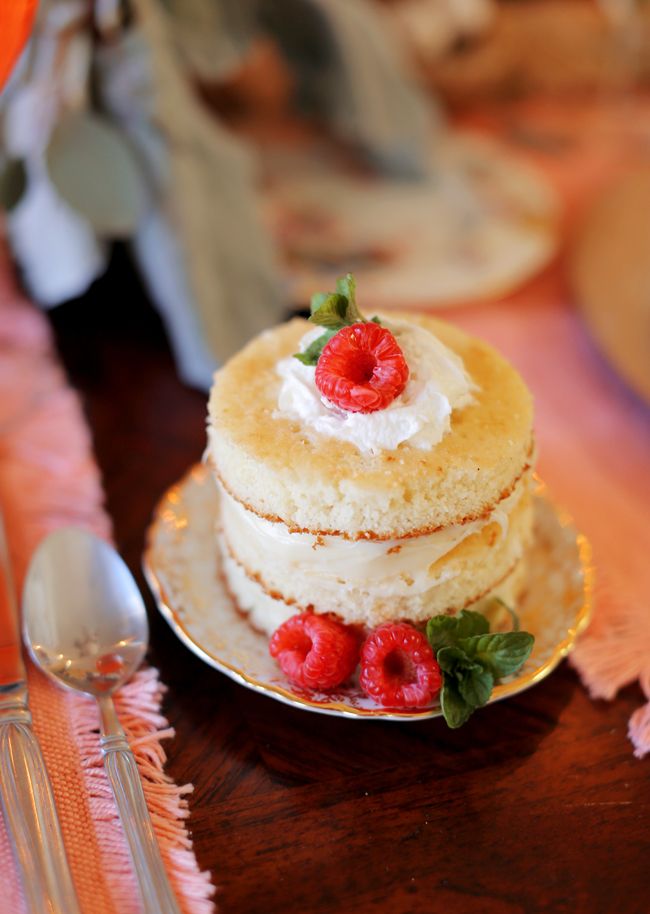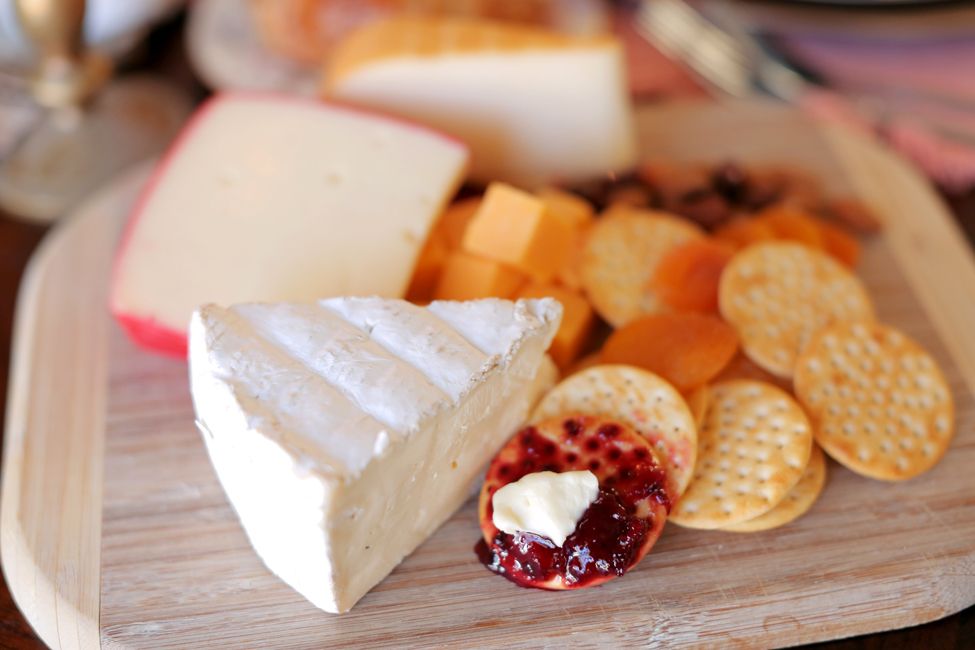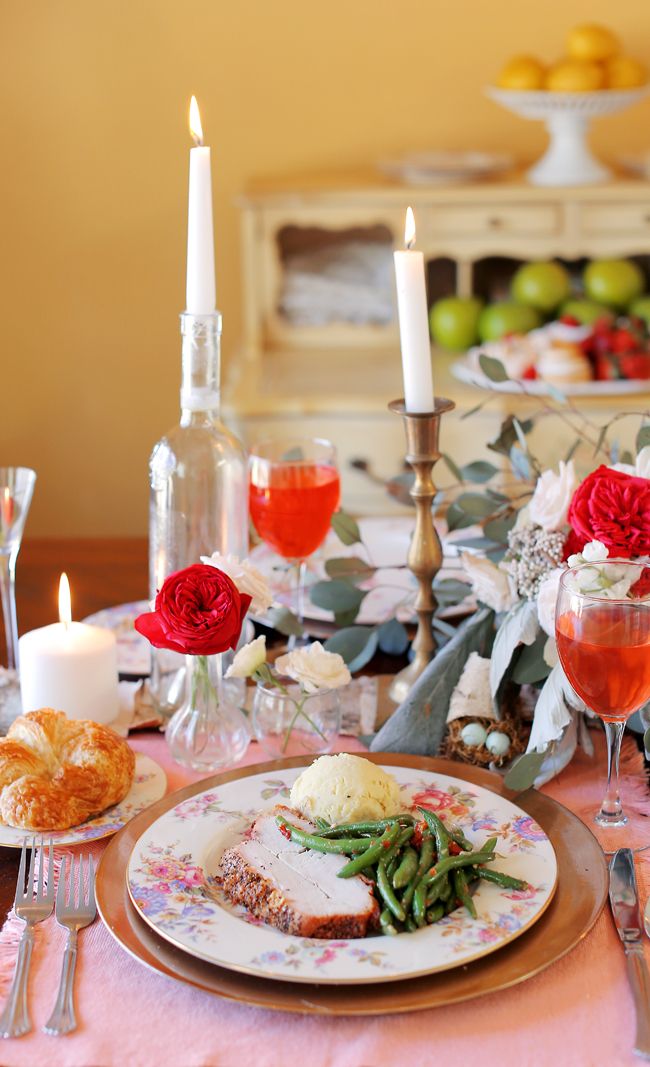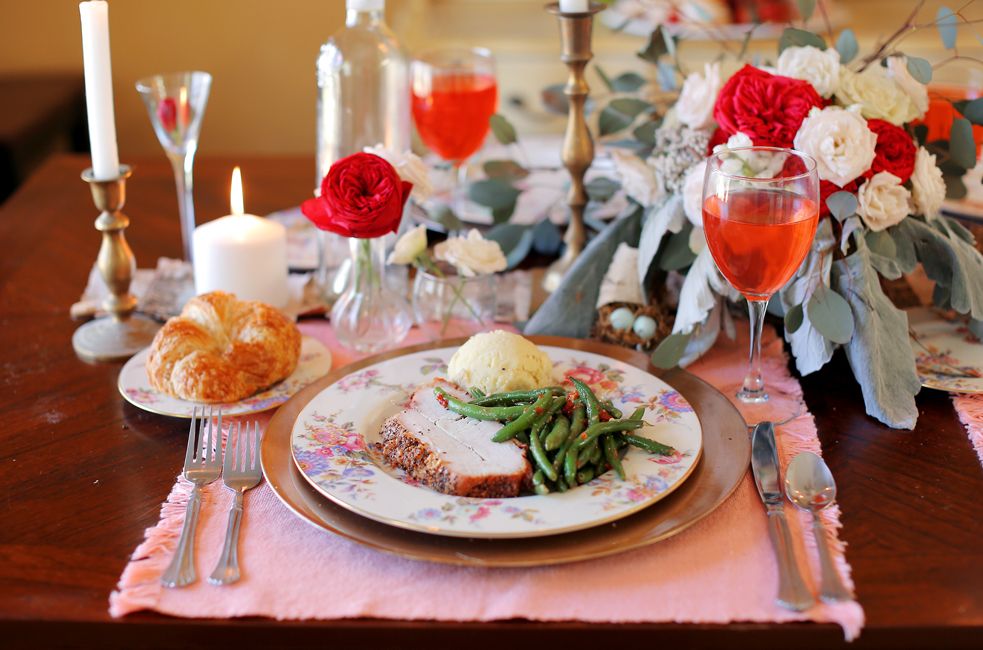 After a walk in the park, who doesn't like a romantic dinner with candles and delicate delicious cakes, fruits and french macaroons? More from the desinger, "I had never made macaroons in my life and omg they are so the best! I used old wine bottles as candle holders and used my mothers vintage gold candle holders that she had hidden in her attic."
The bride is wearing a lovely pink sheer gown and white shawl from the 50's era. And her dapper groom is actually wearing his grandfather's pink shirt! The bouquet consists of red garden roses, white spray roses, and dusty miller stems.
And the hair and makeup? Major props to Gema for managing to do it all! In addition to creating a DIY bouquet, she also did the hair and makeup for this shoot! She opted for a fishtail hairstyle and simple natural tones to complement the model's gorgeous blue eyes.
Photography:
Photography by Gema
// Bouquet:
Gema Durann
// Hair/Makeup:
Gema Duran
// Dress: Vintage from an Antique Store in Texas // Table Setup:
Gema Duran
// Location: Tyler, Texas
Share This: