And partly because it's the one season that my fridge stays stocked with champagne!
No matter what the reason, it's color palettes like this dazzling gold one that have me daydreaming of lovely lace and darling details.
Winter weddings are among some of my favorites. Partly because I have a not so secret soft spot for all things sparkly.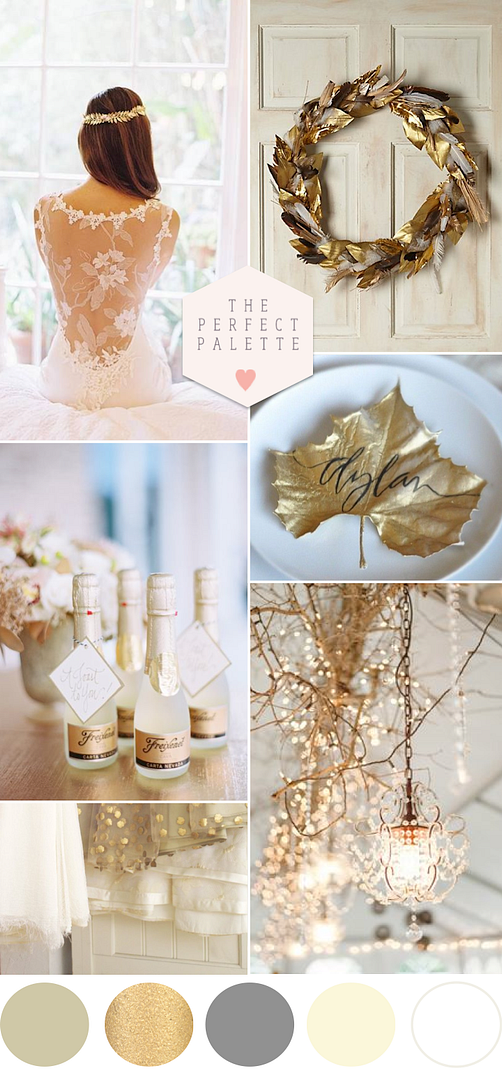 Sparkly chandeliers? Champagne minis? Gold leaves with calligraphy? I couldn't love this more if I tried. And that wreath? Oh my goodness. So charming. So festive. So totally chic.
So over to you? Is anyone else obsessing over gold here lately? Or is it just me?
Share This: