Cranberry has long been a favorite color of mine. Especially when it comes to Fall weddings. And guess what? It's a lot easier to pull off than you might imagine. It's a color that works well with romantic, elegant details. And I love the idea of incorporating berries into your day. Berries on the cake? Berries for favors? The ideas really are endless.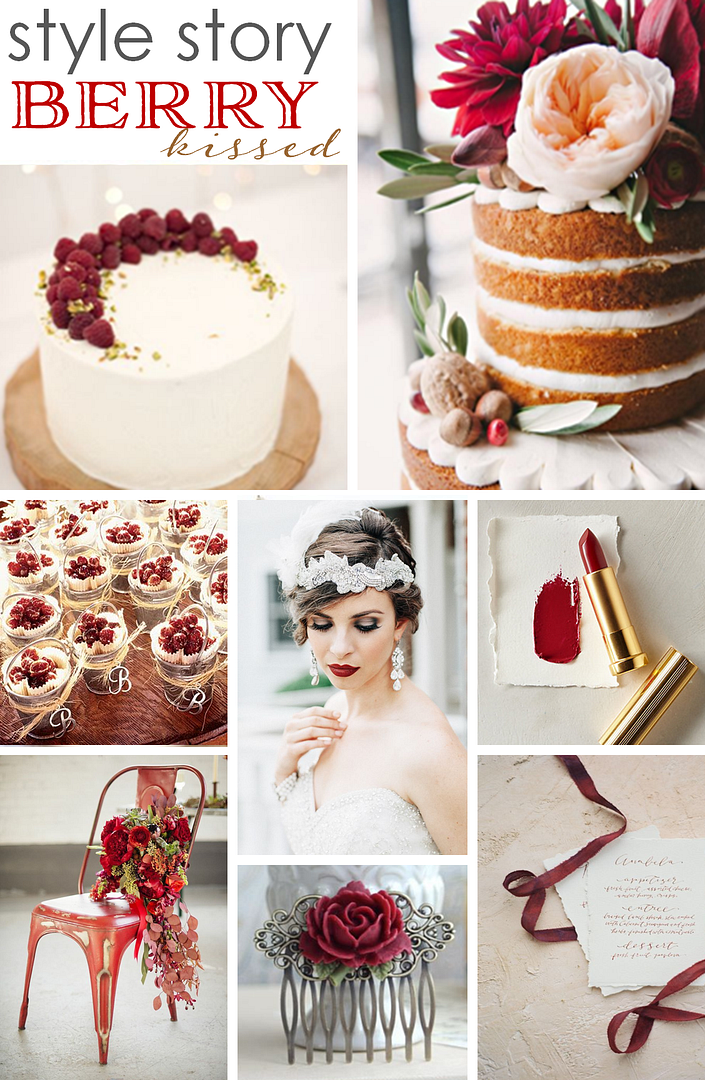 Cranberry works so well for Fall. And I love the idea of incorporating this color in unique ways. Like why not rent some cranberry colored chairs and pair them with a rustic, wooden table? I really like the idea of long, family-style seating for receptions – guests will be able to mingle with everyone around them and it allows for easier conversations.
Cranberry ribbon would look lovely tied on the aisle markers. Can you picture it? And for yourself? Why not go bold with a cranberry lip color like
this one
? I've always been a fan of bold color choices and this one is a beauty!
See how easy it is to bring your berry kissed wedding to life? Once you get started, the ideas really are endless. So what are you waiting for?
Start your hunt
for the perfect palette and happy styling!
Share This: