Hi guys! So today I have something a little bit different for you. Remember a few months ago when I styled that "Will you be my bridesmaid" party for Kate Spade? Well, I had such a good time with it, that I thought it would be fun to put together a "will you be my bridesmaid?" gift box to coordinate.
Now, this might look like a lot of work, but I promise you it's super simple. It's a DIY that anyone can pull off. And the result? A sweet gift box full of personalized keepsakes that are sure to leave your besties feeling special, and excited to stand by you as you say, "i do."
So here's what you'll need: A gift box, some ribbon, a couple of nail polishes, a card, a few personalized keepsakes, a mini wine bottle and a wine glass.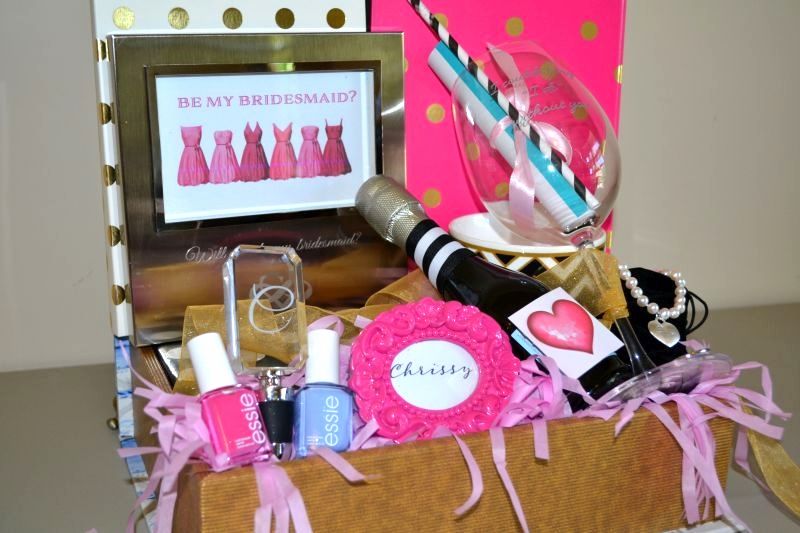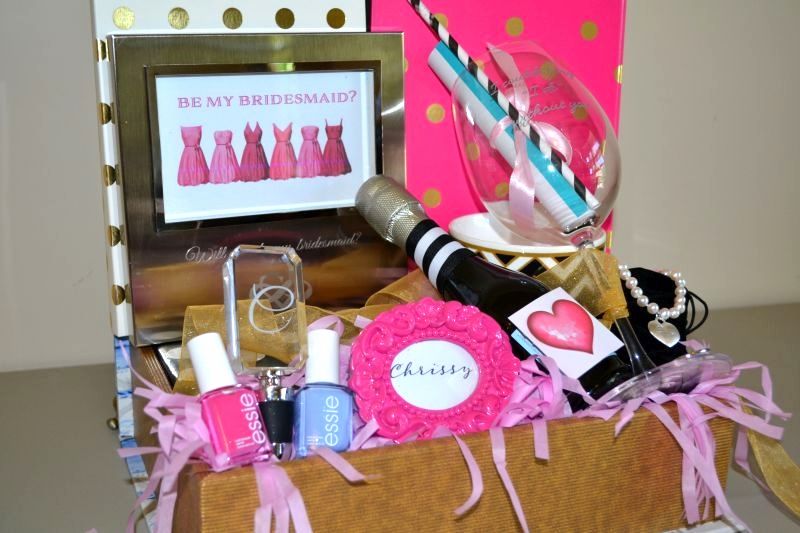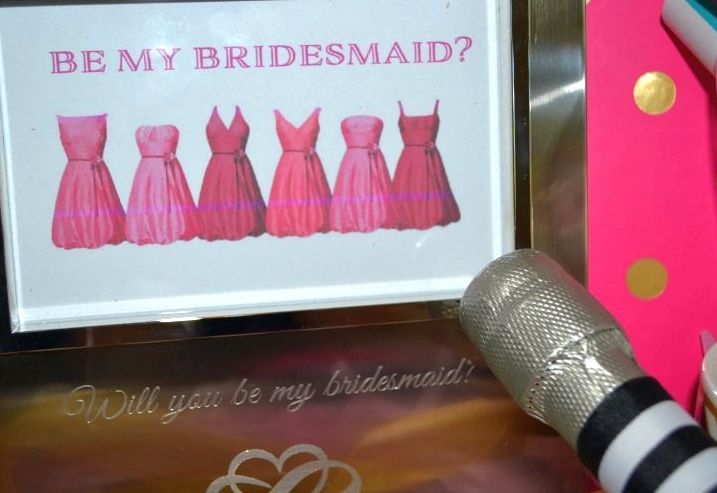 As you can see, I had a lot of fun with this! I included a gold polka dot planner which I thought would be perfect for keeping your friends informed of all of the upcoming important dates. (Go ahead and mark these down for them so they won't forget! For example: dress fittings, etc).
And to keep the gift feeling celebratory I threw in a mini wine bottle and a personalized wine glass from Things Remembered with some other fun accessories, like this engraved wine stopper and this cute little wine glass charm. Don't forget the stripey straw and some pretty ribbon to coordinate!
Nail polishes by Essie are among my personal faves, so I thought what better way to share your chosen color palette than to gift your gals with the shades that you've selected for your wedding? Not to be forgotten, I threw in a couple of personalized keepsakes like this pearl charm bracelet and this super cute frame! You can find personalized items like this at
ThingsRemembered.com
(which is where I found these!).
So as you can see, putting together a "will you be my bridesmaid?" box is actually pretty simple! And such a fun way to pop the question! Want a chance to win a set of "will you be my bridesmaid?" wine glasses like the ones shown here? Well, get excited because I've teamed up with my friends over at
Things Remembered
and we're giving away a set of 8!
Pop on over to the
giveaway
for a chance to win!
Share This: