What's pretty and radiant and has fun written all over it? Say hello to this lovely little palette. Coral has long been a favorite of mine. But have you considered a look like this one?
Those two tone bridesmaid dresses sure do make a fun statement. And those popsicle inspired invitations? So super cute and the perfect compliment to these dresses. Wouldn't you agree?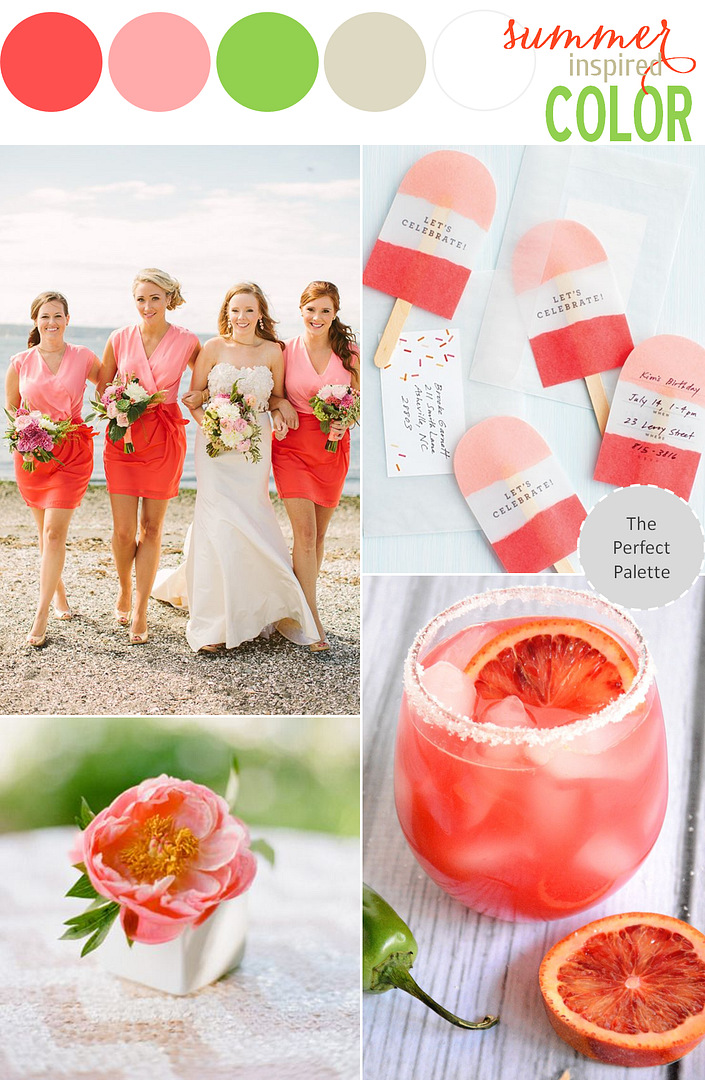 I'm a huge fan of dress styles that bridesmaids can wear again. And this, my friends, is definitely a style your besties will be able to wear again. I love the wrap style and the two tone look. And how perfect are these sweet and simple centerpieces?
Looking for a refreshing and tasty drink to serve up? How does a blood orange margarita sound? I'll take two, please!
Share This: