fête
with lots of lovely details.
Green is the sort of color that I've always loved, but when it comes to styling, I admittedly don't select it very often. And honestly, I don't really know why? Because what's not to love? Green is such a beautiful shade and it's really easy to pull together a monochromatic look like this one. Perfect for Spring and Summer weddings, I'm imagining a gorgeous green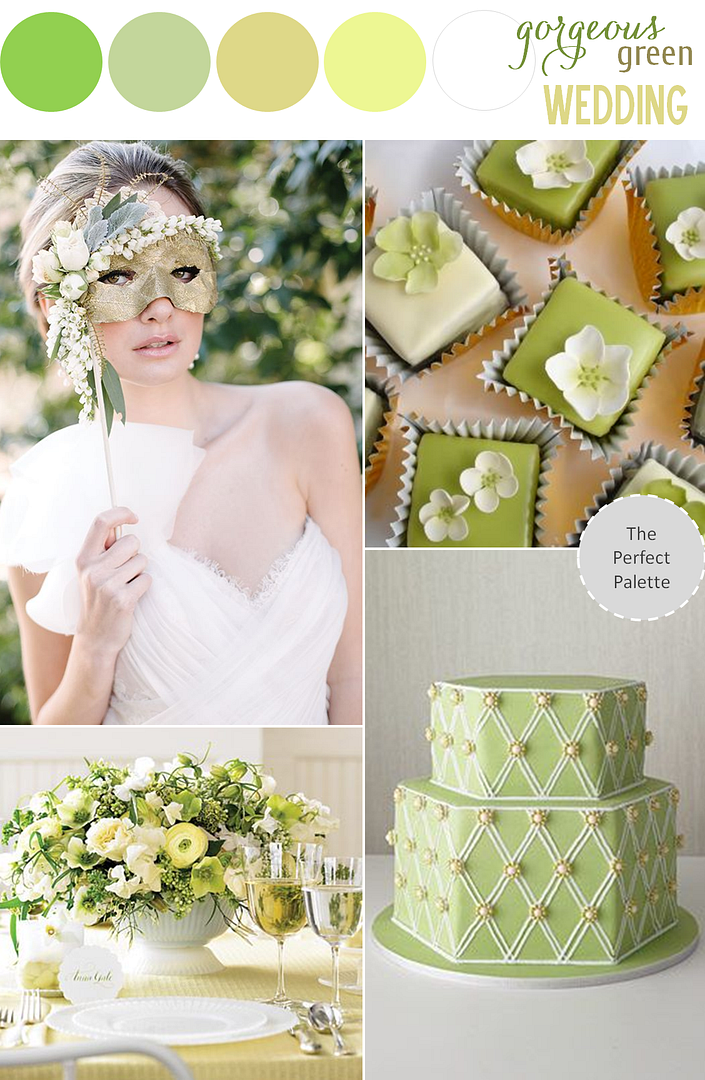 This centerpieces are so lush and lovely. Wouldn't you agree? Such a pretty presentation and that white milk glass really compliments the overall look. I also really love this cake design. It's a simple two tier cake, but the ornate detailing makes it really pop! Looking for a way to add a little bit of unexpected elegance to your day? A garden masquerade might be a fun theme. So what do you think? Are you liking this garden chic look?
Share This: