Michelle Leo Events

! Her styled shoots are some of the prettiest I've ever seen. And today I'm just so excited to share with you one of her latest shoots entitled, "Spring Chateau." Seriously, you guys

―

This is the stuff that wedding dreams are made of!

Sometimes I come across a stylist's work and I just know that I have to share! This was the case when I first set eyes on Michelle work of

From Michelle Leo Events, "I was completely sucked in the moment Jacque from

Jacque Lynn Photography

shared her vision board and ideas with me about an inspiration shoot she had in mind. I couldn't possibly say no to the possibilities of a soft blush and mint colored pallet with fluffy, romantic garden roses and a sweet linen paper suite. I was practically drooling over my empty soup bowl during our girl's lunch date.

The flowers consisted of large blooms such as garden roses, peonies, anemone and ranunculus. Paired with wispy and wild jasmine, each bouquet came to life and the centerpiece stole my heart as it rests in an oversized vintage milk-glass vase.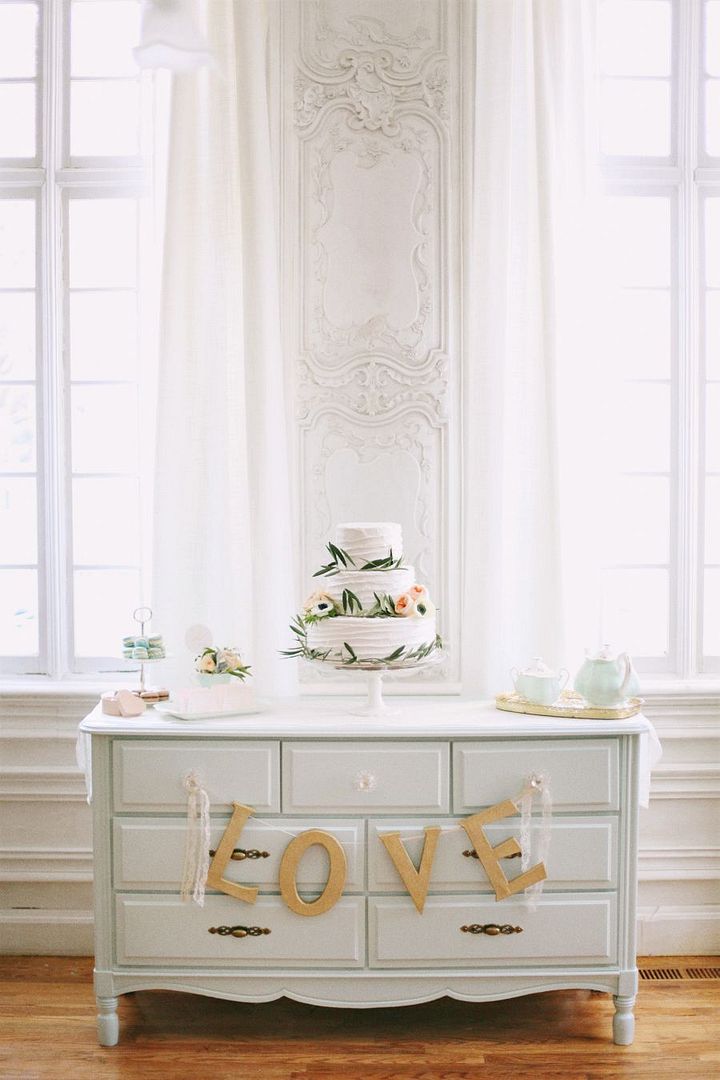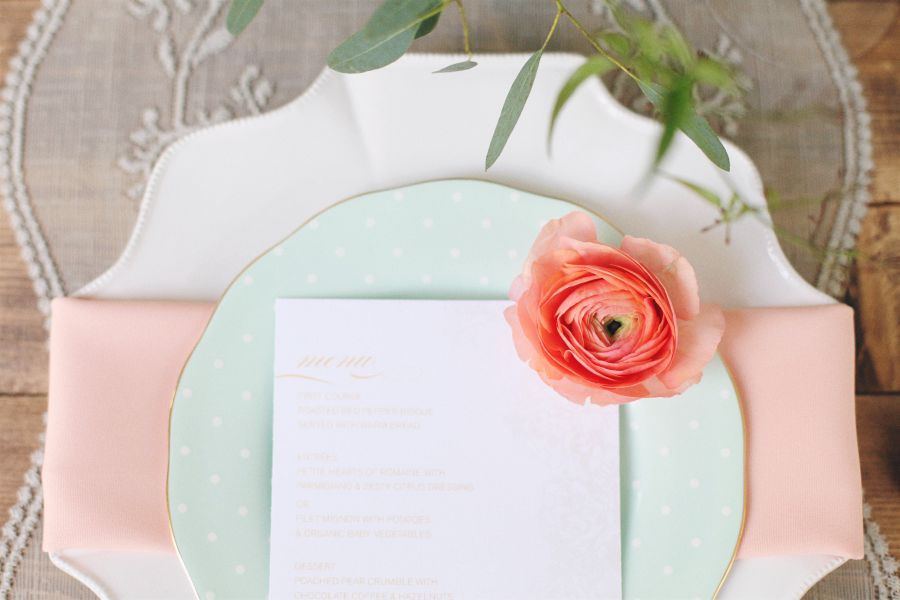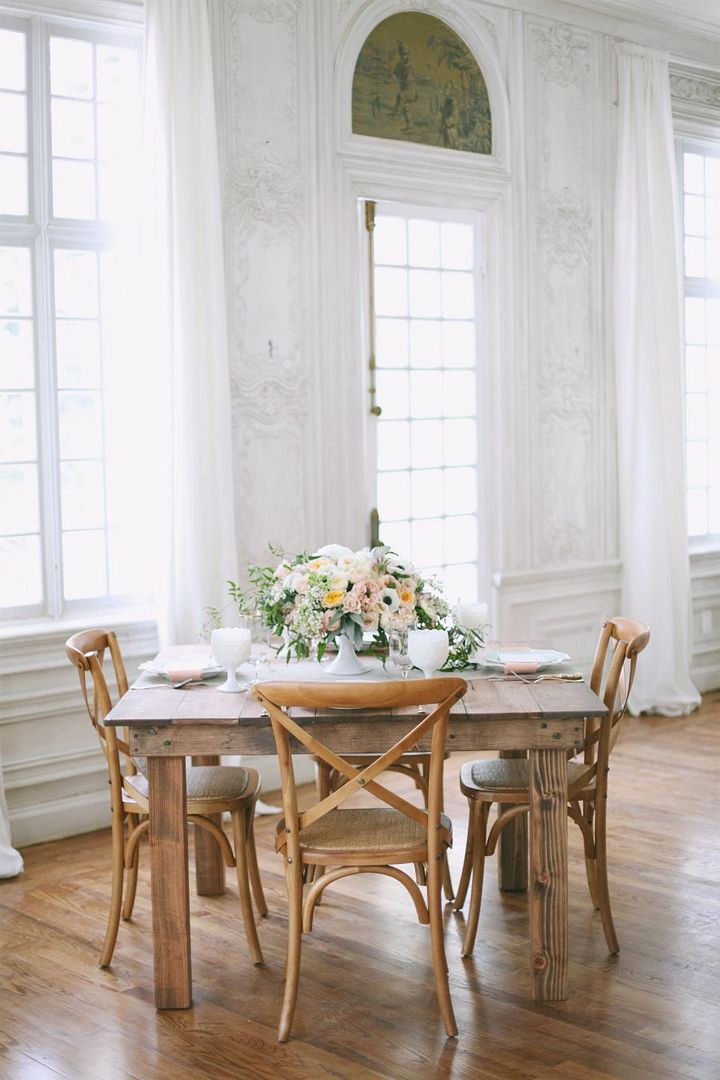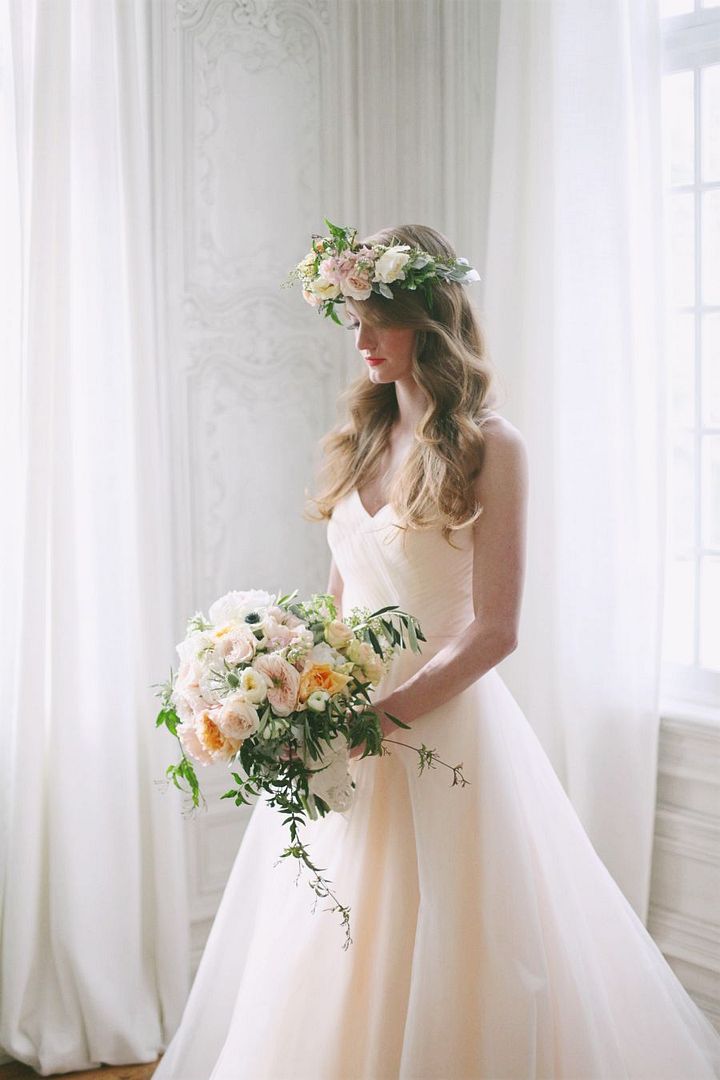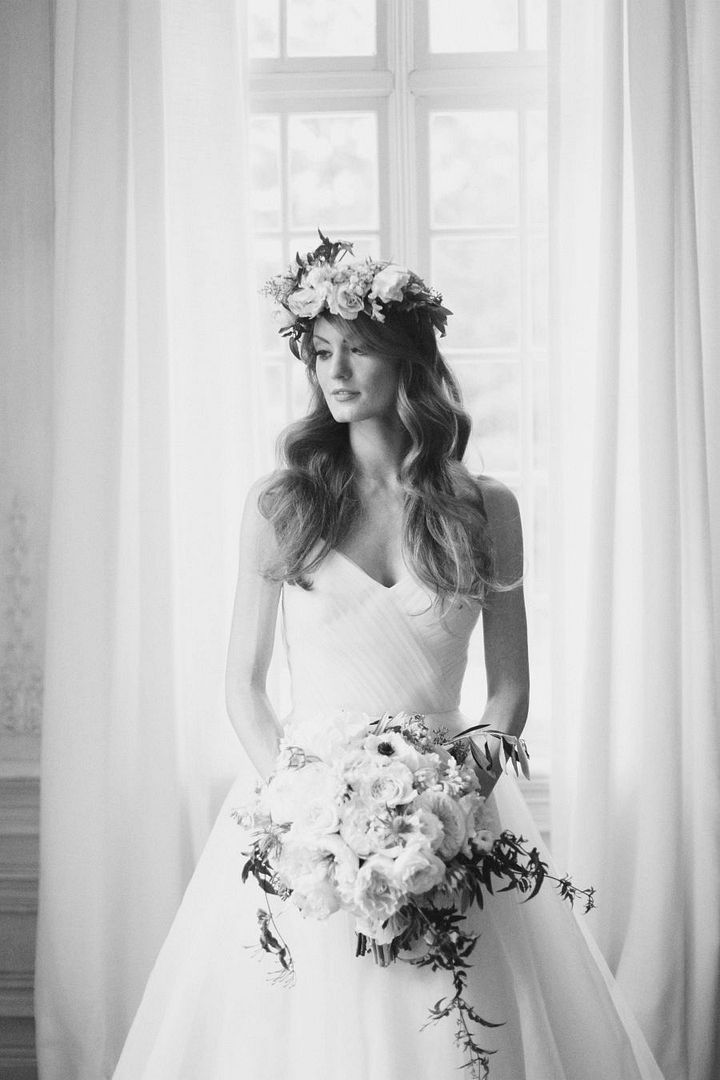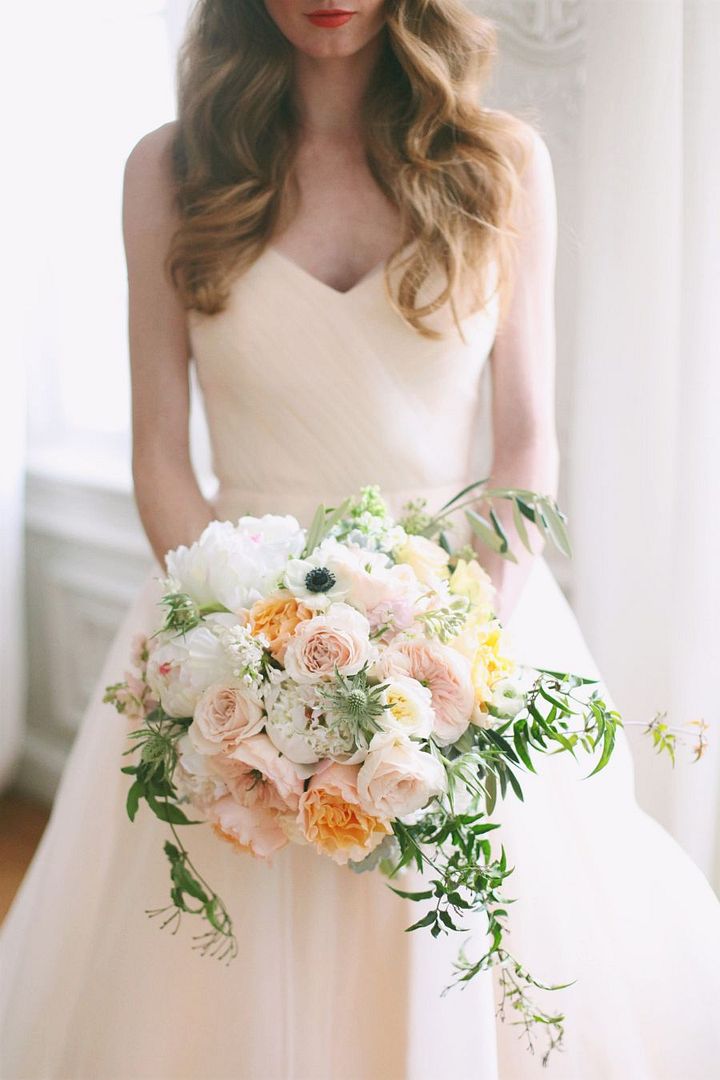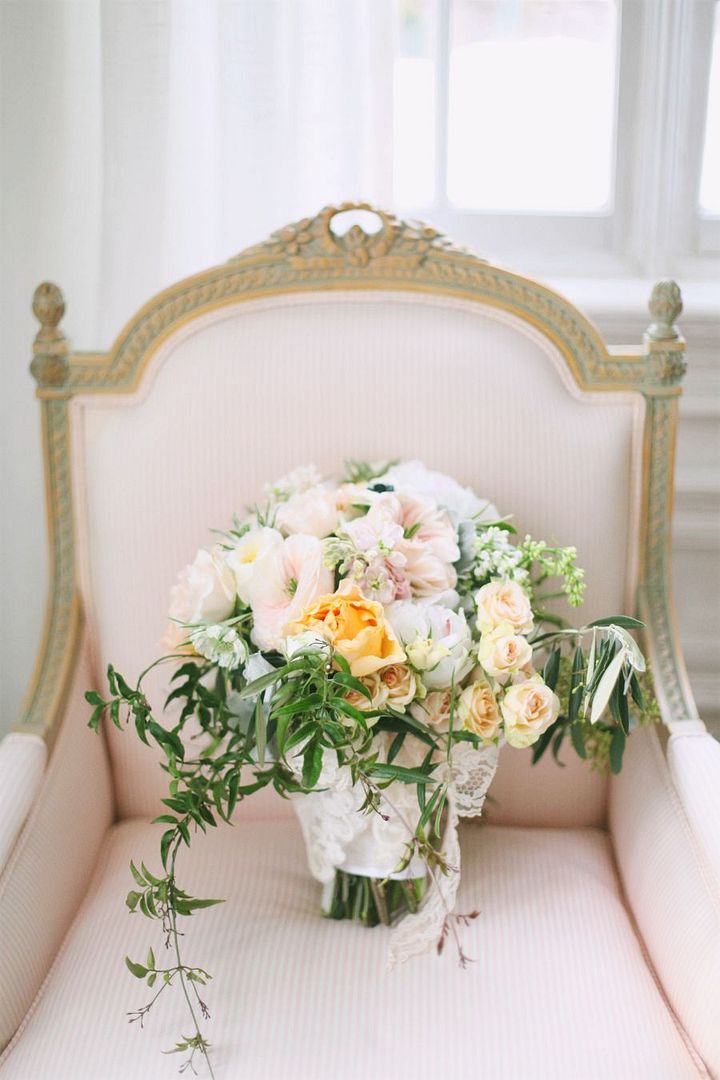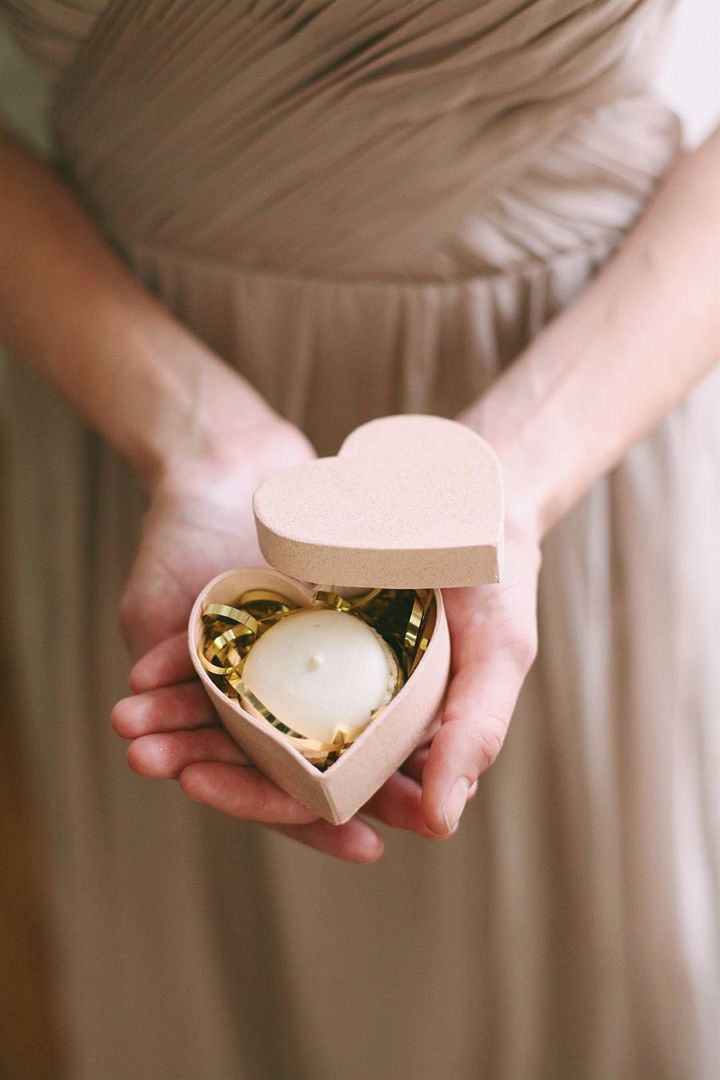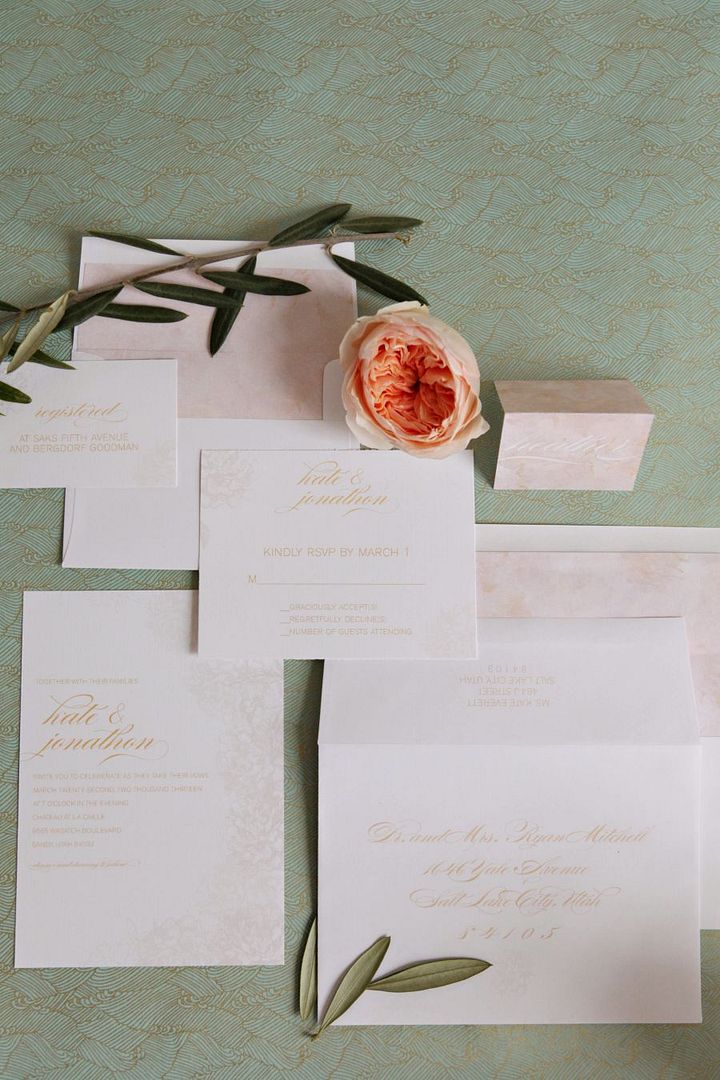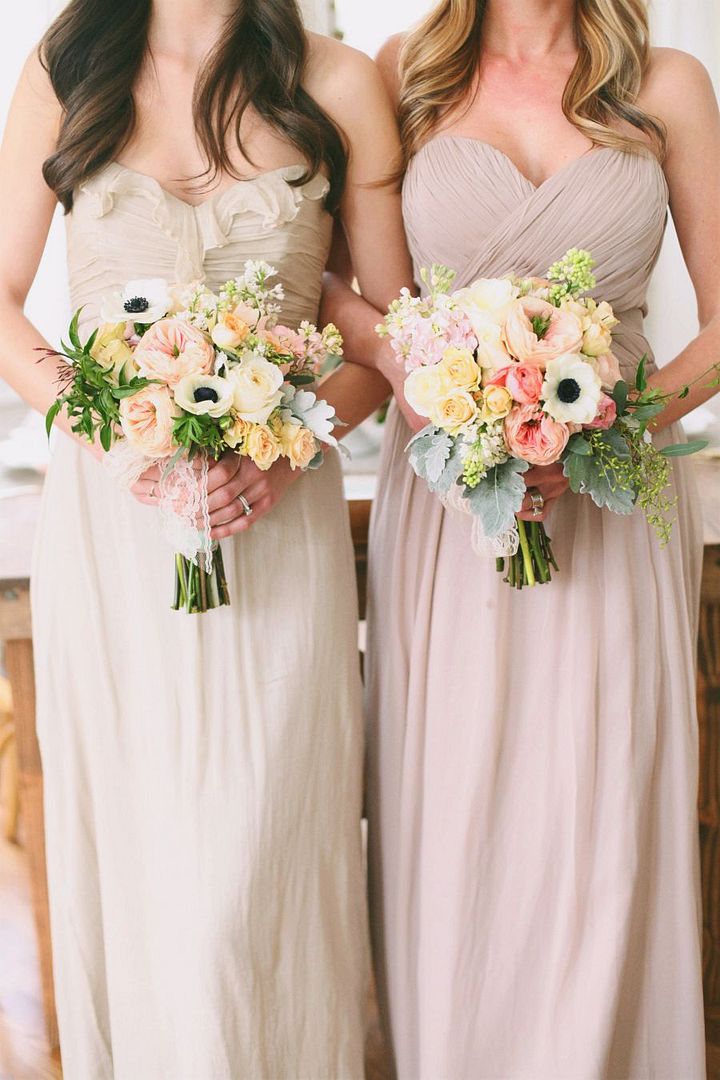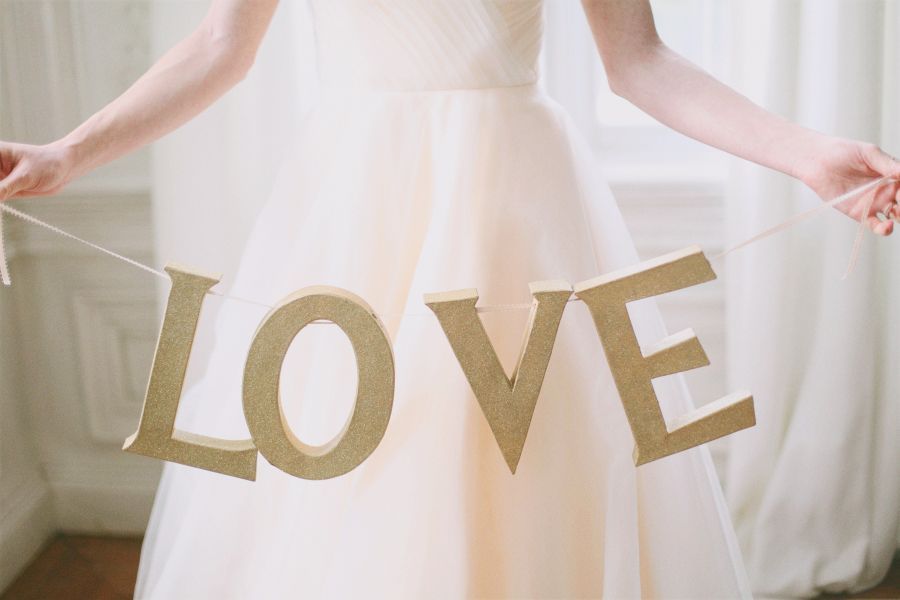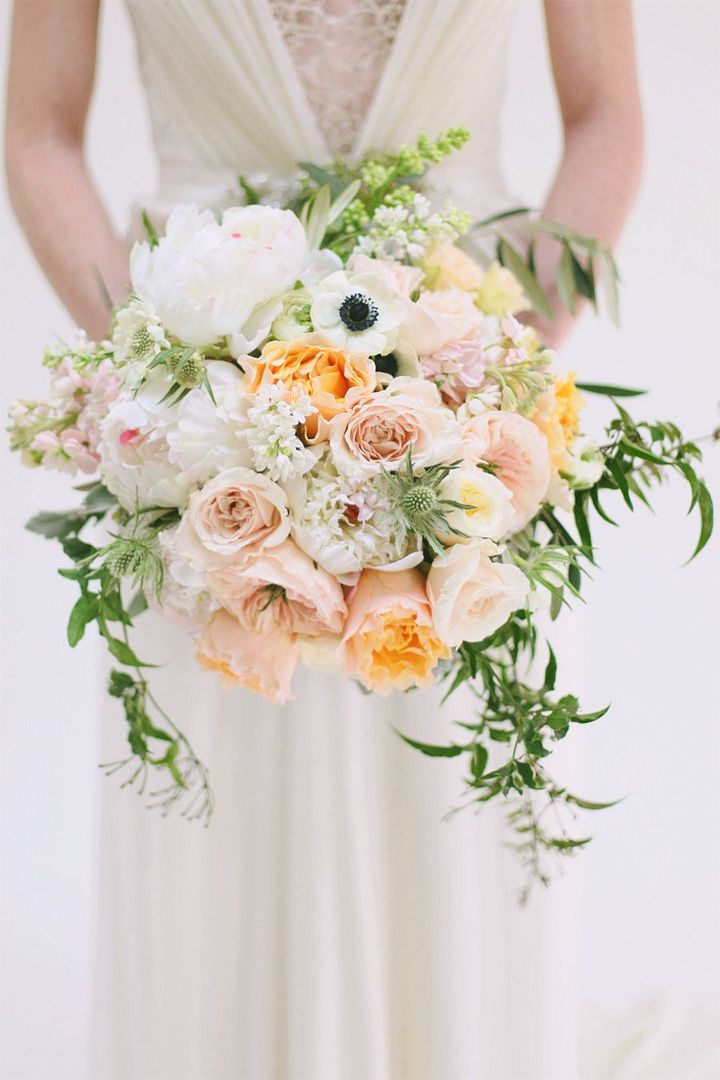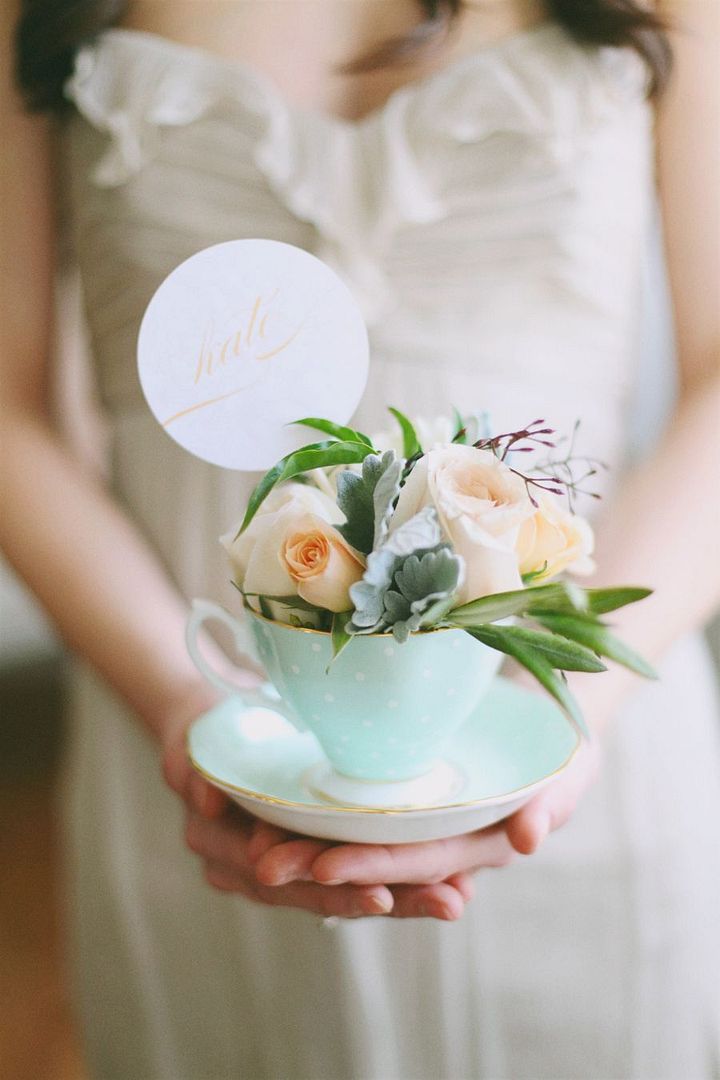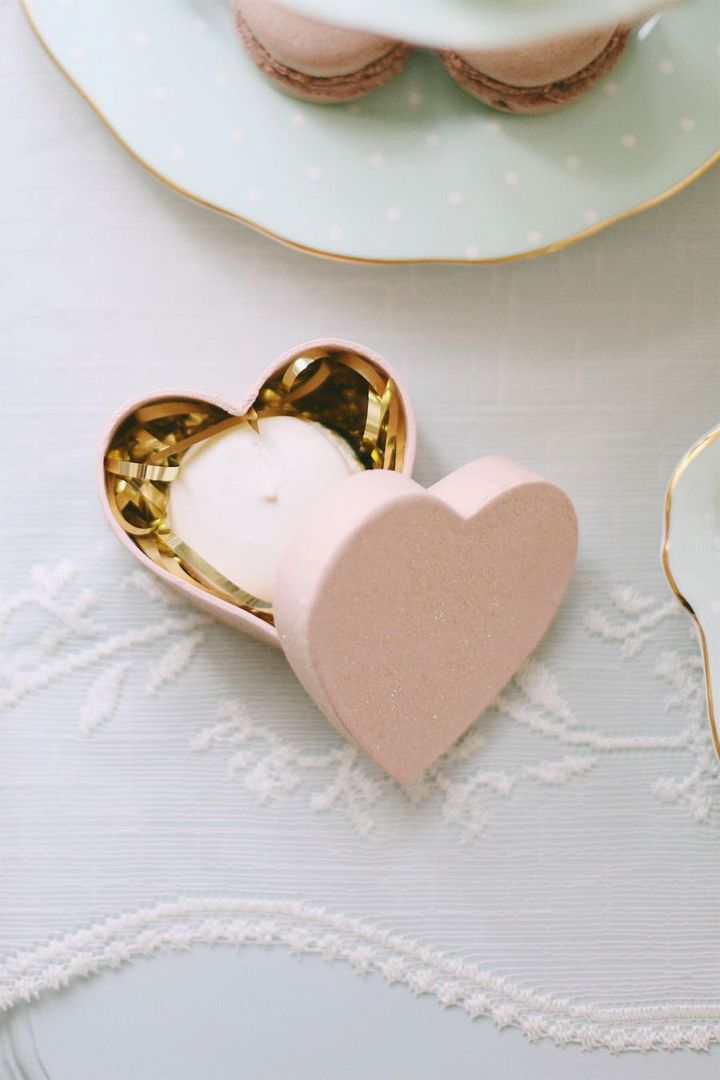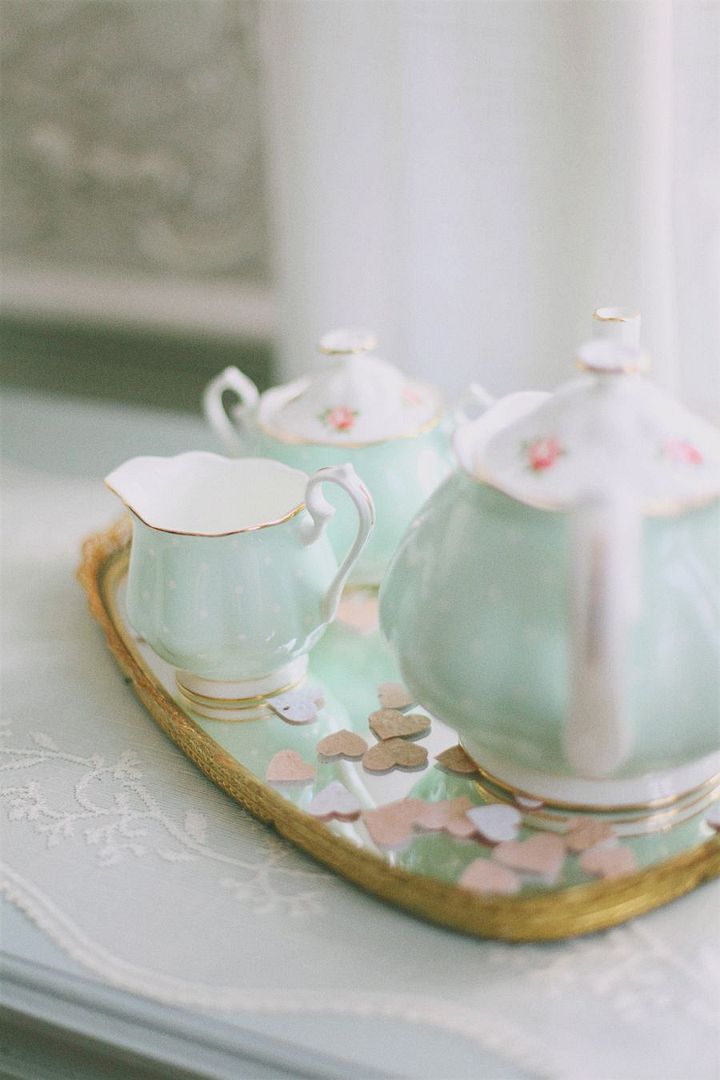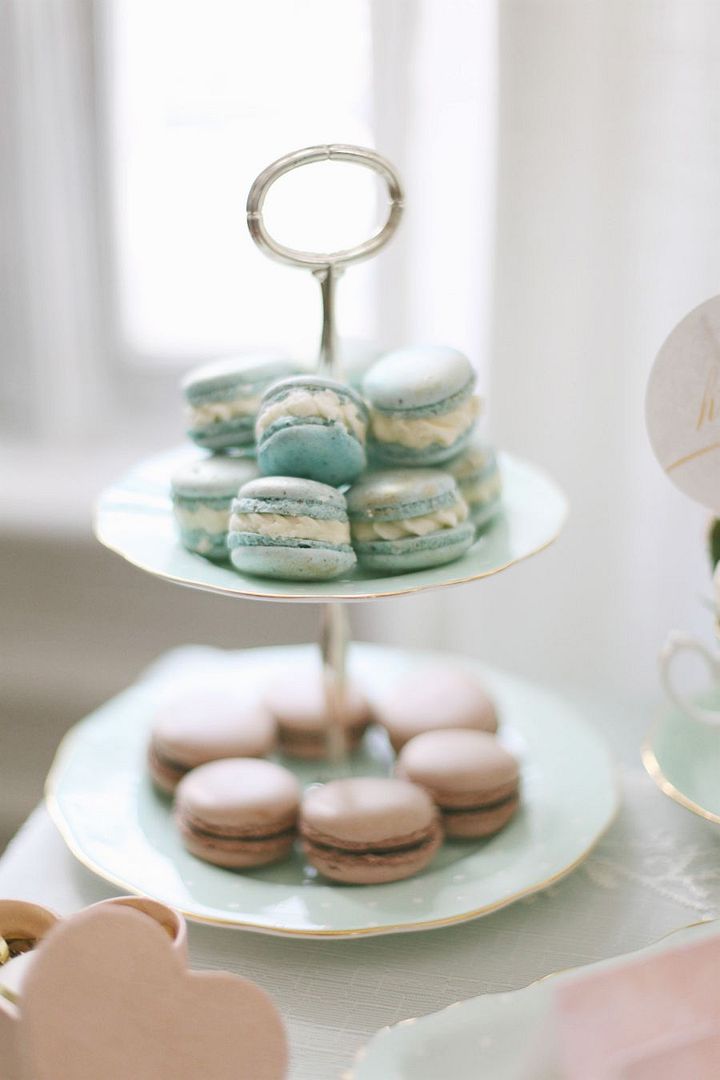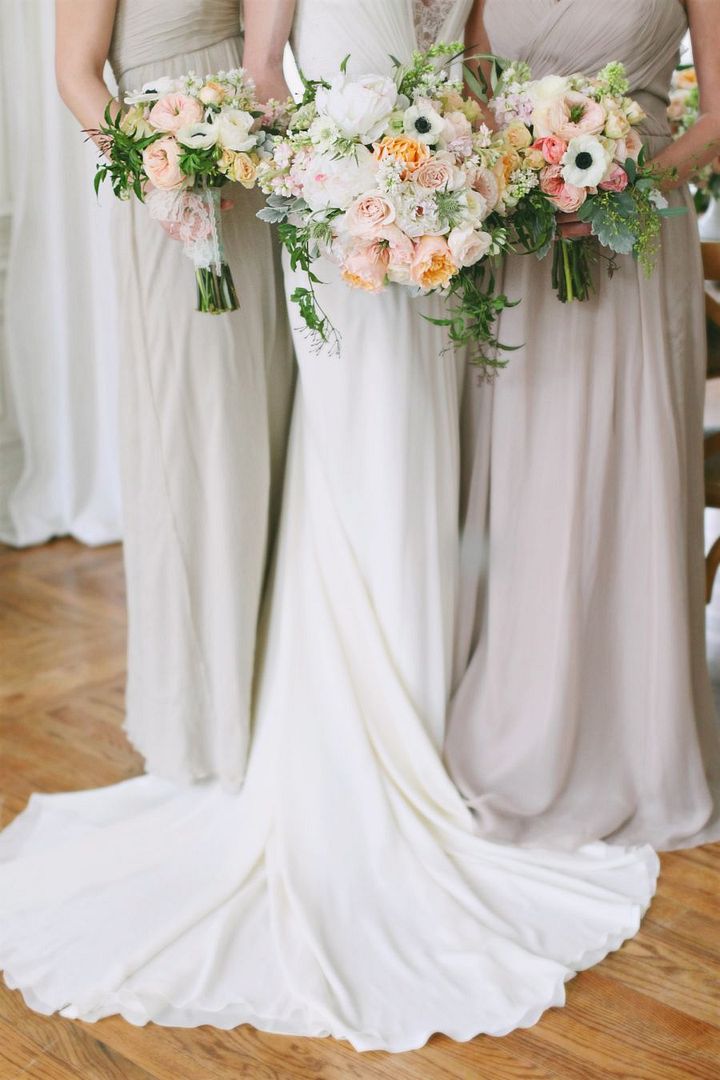 More from the Designer, "I began designing immediately and found myself more in love with each element brought to life as individual projects began to unfold into completed elements, as sweet polka-dot china graced my staging table, and the smell of fresh stained wood filled my garage as my hubby created the wood table I would use from scratch.

What began as simple and inspiring image found in the pretty depths of Pinterest quickly transformed into a gorgeous and elegant fete that had me squealing with giddy excitement. For me, I wanted this look to encompass everything that represented softness, sweetness, romance, classic elegance, and timelessness.

From the flowers to the china to the soft buttercream icing of a simple yet elegant three-tier cake, everything about this look just spoke to my soul. Tea cups, polka-dots, rose patterned flatware, lace and gold glitter… I could go on and on about how much fun this shoot was to style."
And goodness! So could I, Michelle! The creativity, the elegance, the amazing attention to detail
―
yep, I'm totally in love! And that's what I like so much about styled shoots. They really do give wedding pros the perfect forum to showcase their talent and creativity.
For a behind the scenes peek at how this beautiful styled shoot came together see the below video.
La Caille Style Shoot

-
from
Ryan Hinman Films
on
Vimeo
.
Totally swoon-worthy! Am I right? Oh, and I can't go without mentioning these colors! Yeah, I could go on and on about this palette. I really like how these soft and airy neutrals play against the pretty pops of color found in the bouquets! And those gowns? Yeah, those seriously had me at hello! Stay tuned for more of Michelle's work! I can't wait to share more of her gorgeous designs!
Share This: