Brio Art
was there to capture all of the pretty!
A celebration capturing the beauty of the North Georgia Mountains and the tastes of the region, this impossibly pretty party was shot on location at Brasstown Valley Resort. (Which by the way, was on our short list when it came to possible wedding venues a few years back. Highly recommend it!) It has the most stunning views and is quite possibly one of the prettiest mountain wedding locations I've seen. And lucky for us, Kate Fears of
From the stylist "We brought together some of Atlanta and the region's best and brightest new wedding vendors and local icons including Savannah Bee and Michal Evans Floral. We focused on the beauty of the resort and the sweetness of honey. Our love story was full of Southern mountain details with a wink to vintage elegance against the sweeping mountain range. Our sunrise shoot was shrouded in fog that gave way to the beautiful day Katie captured."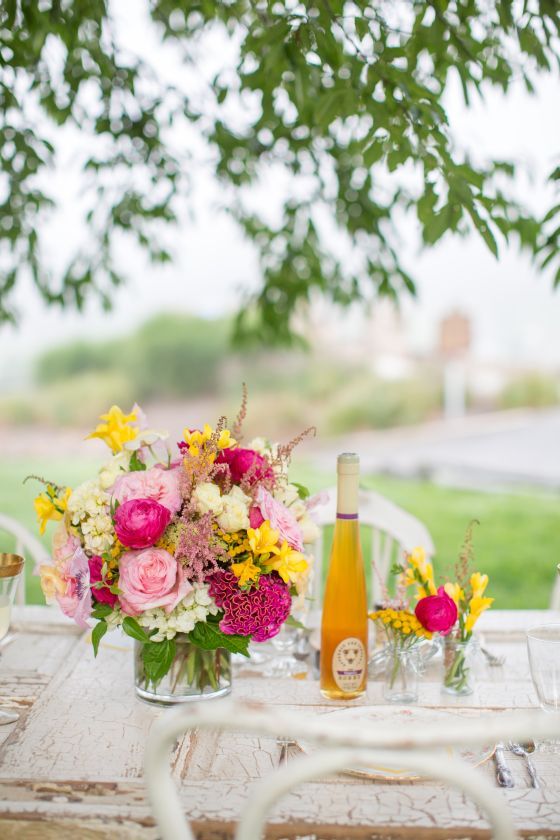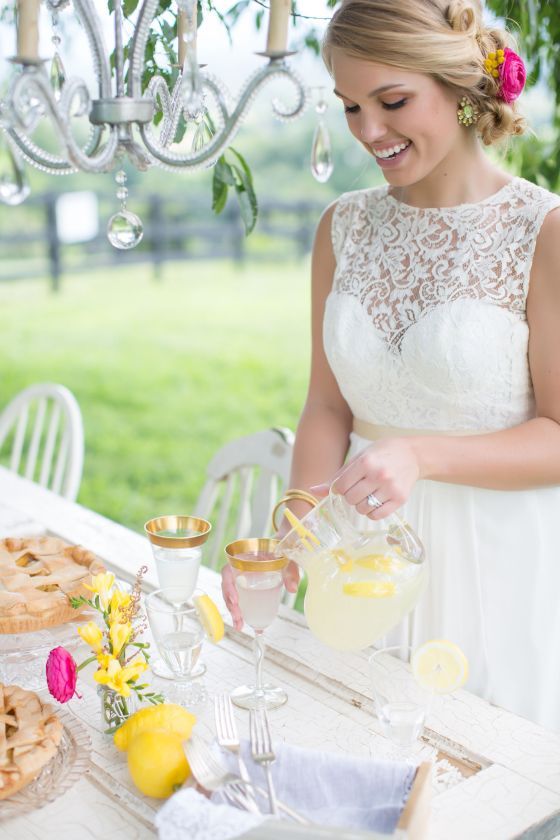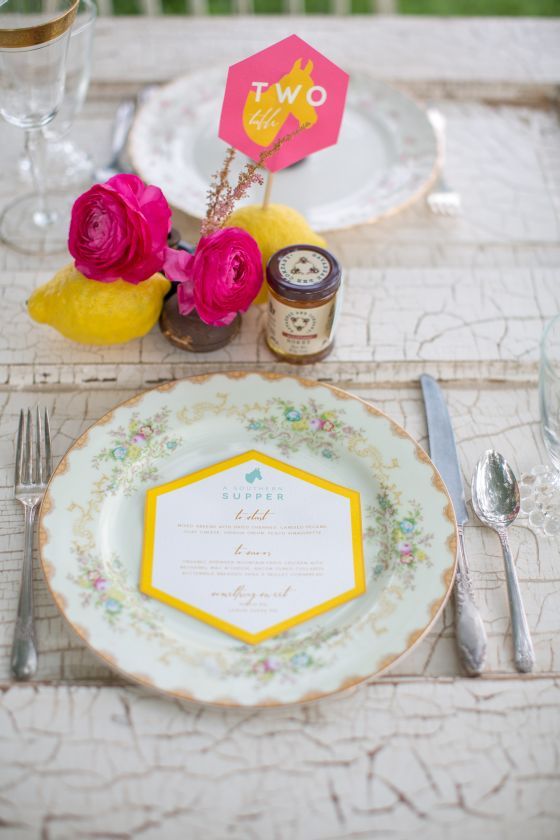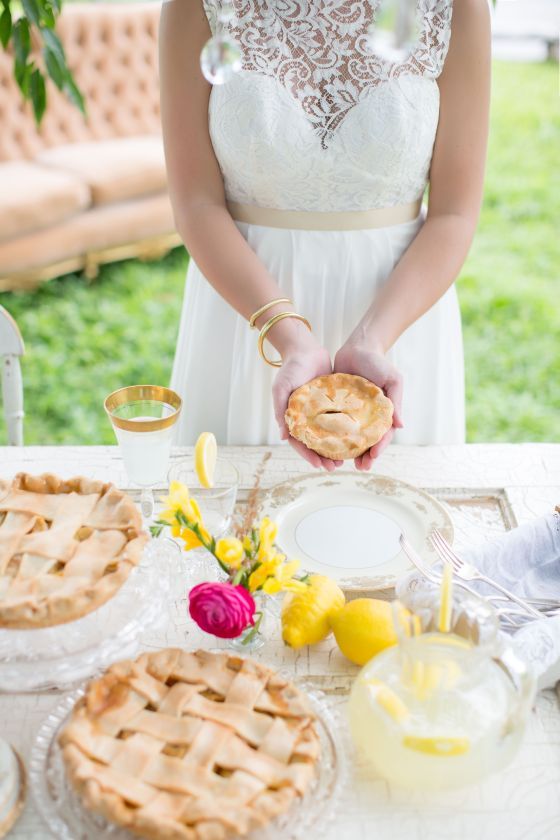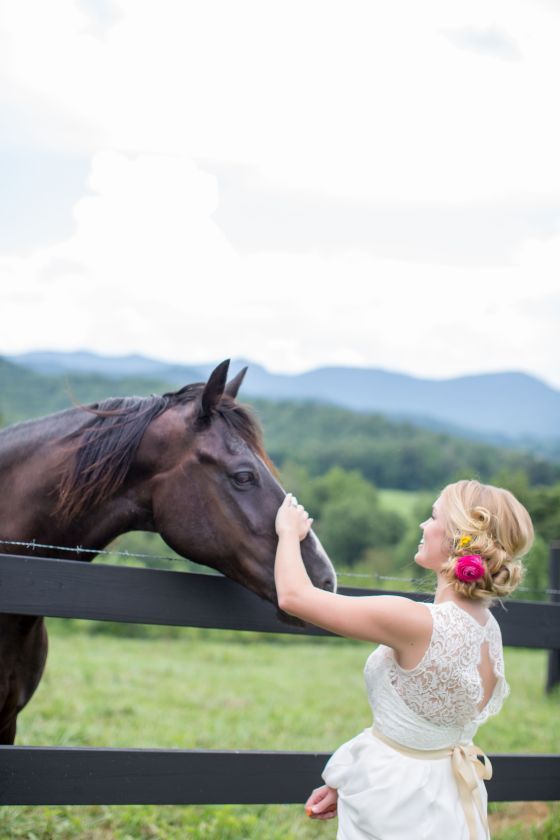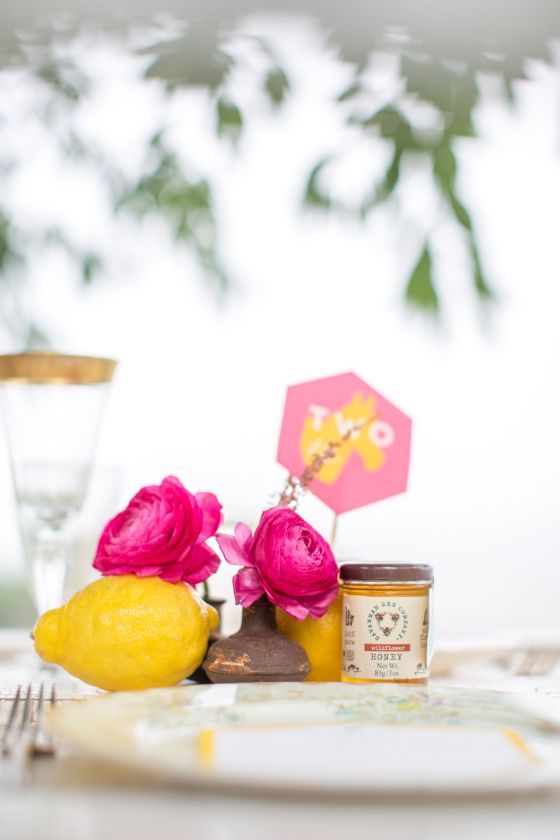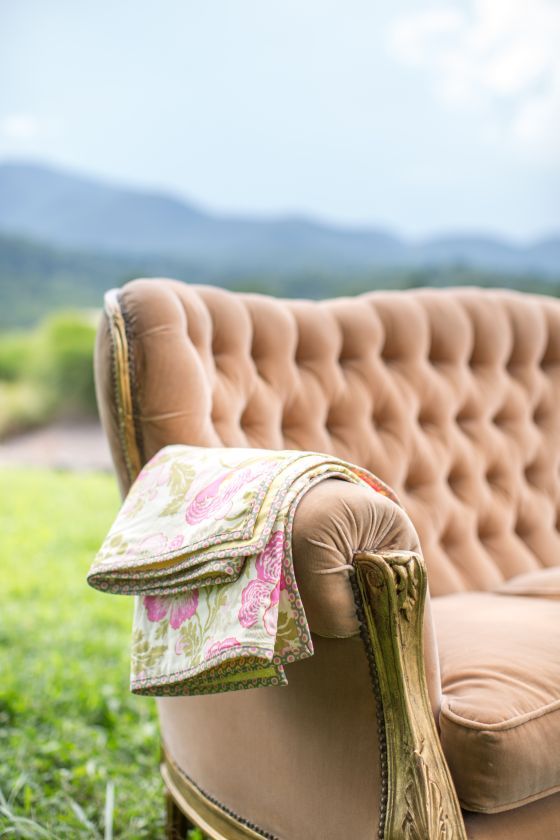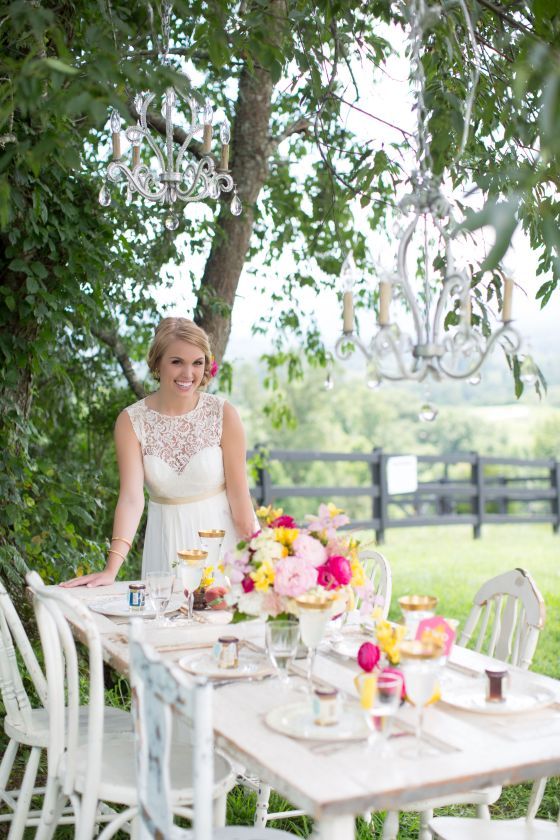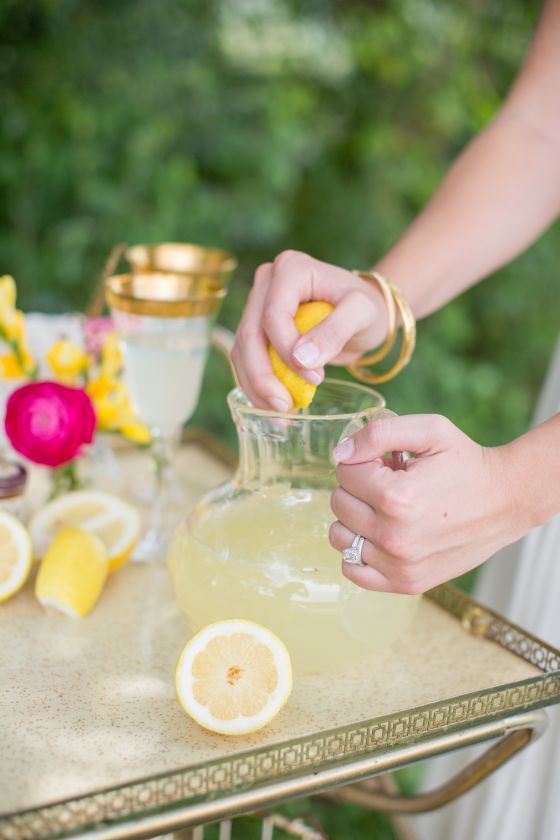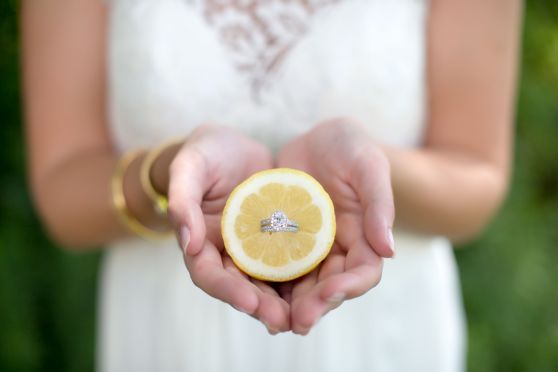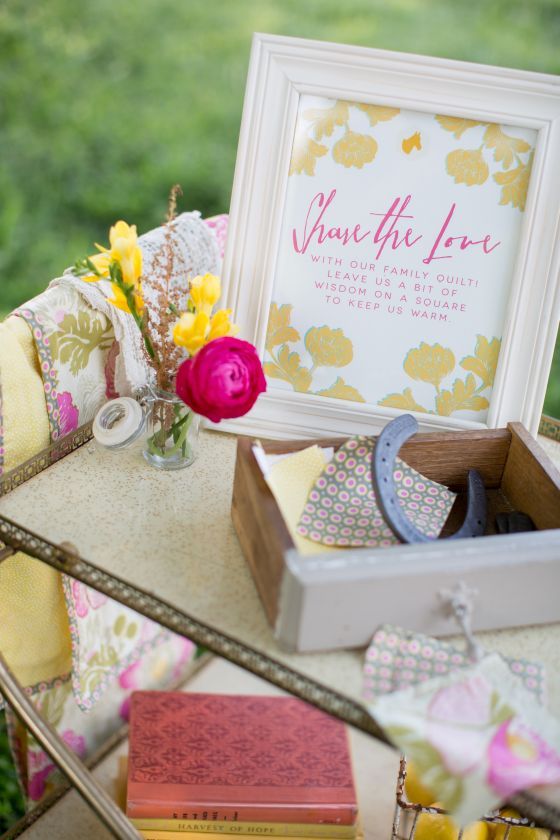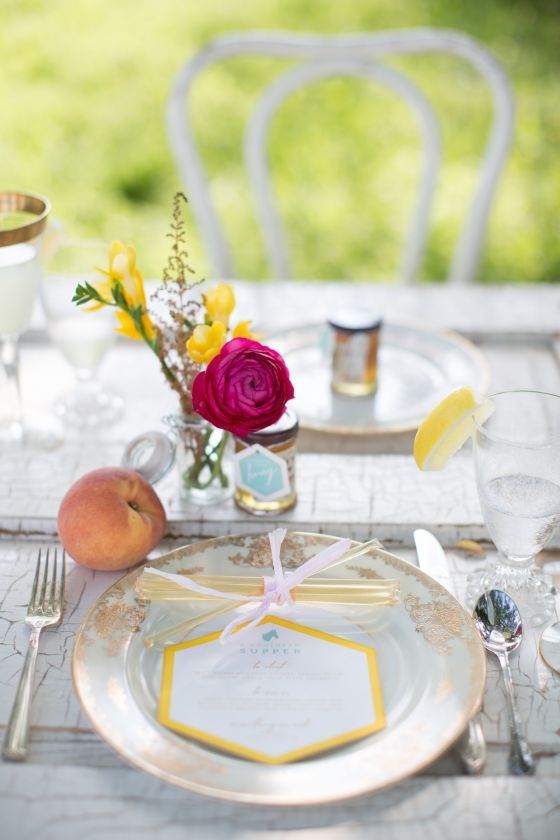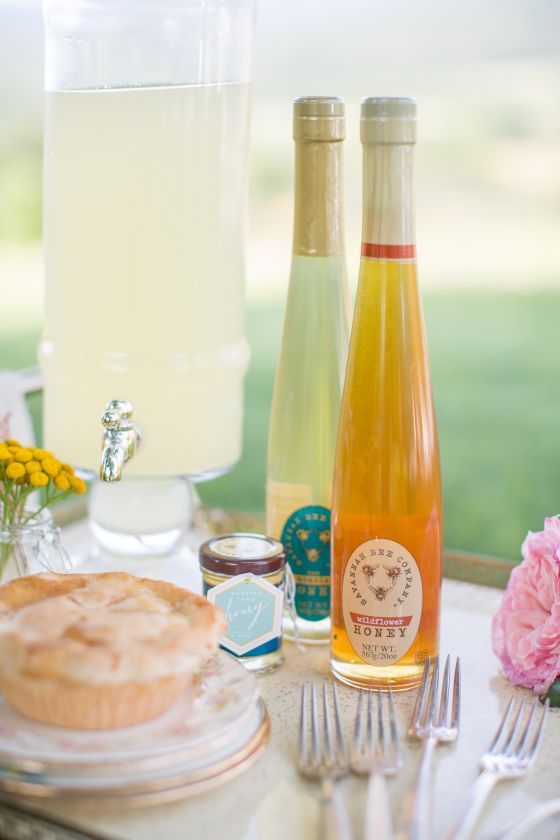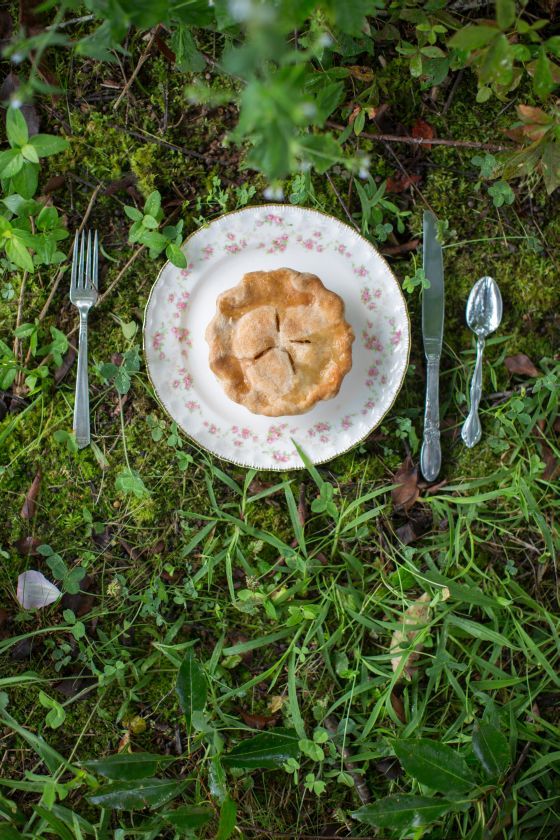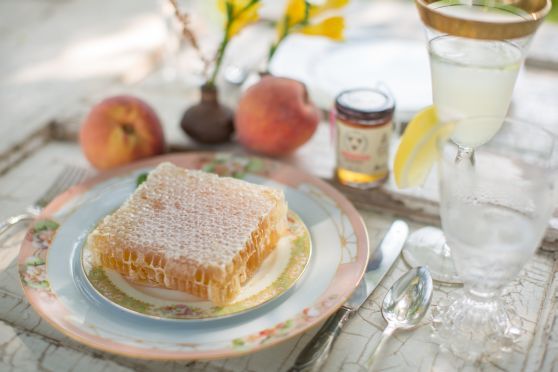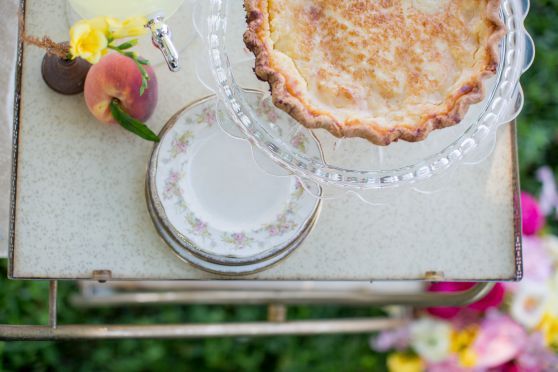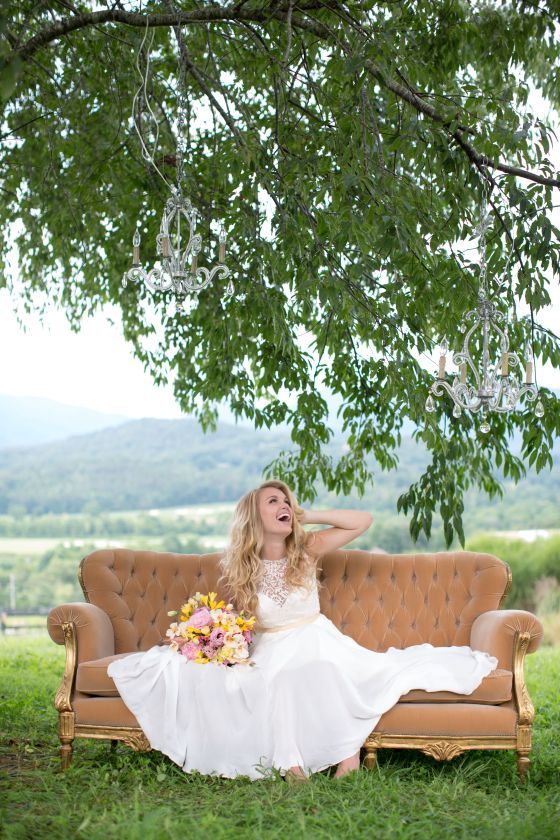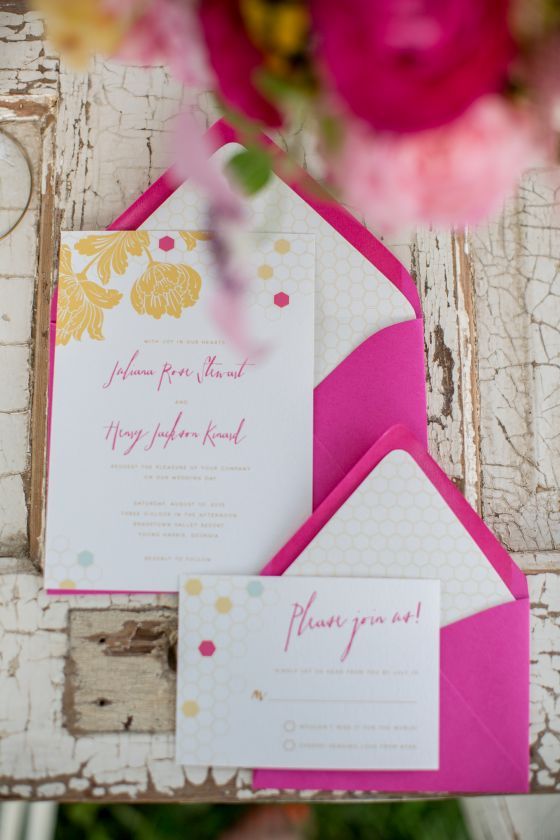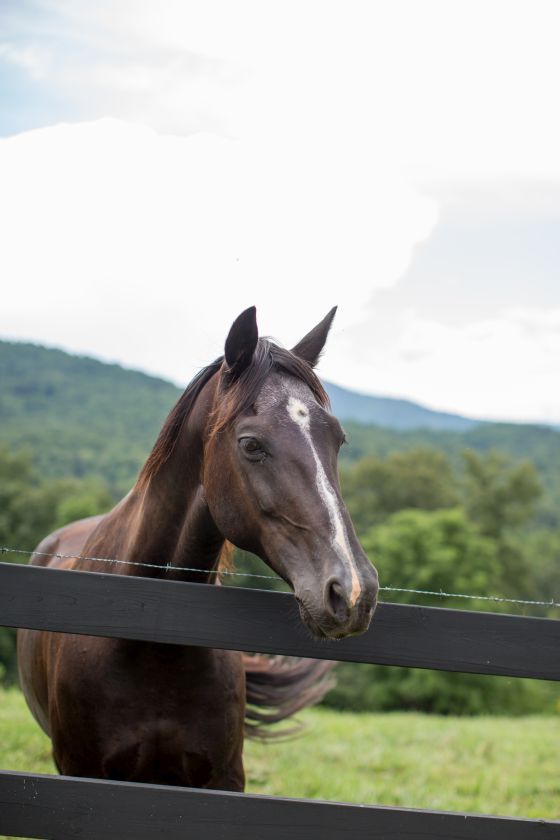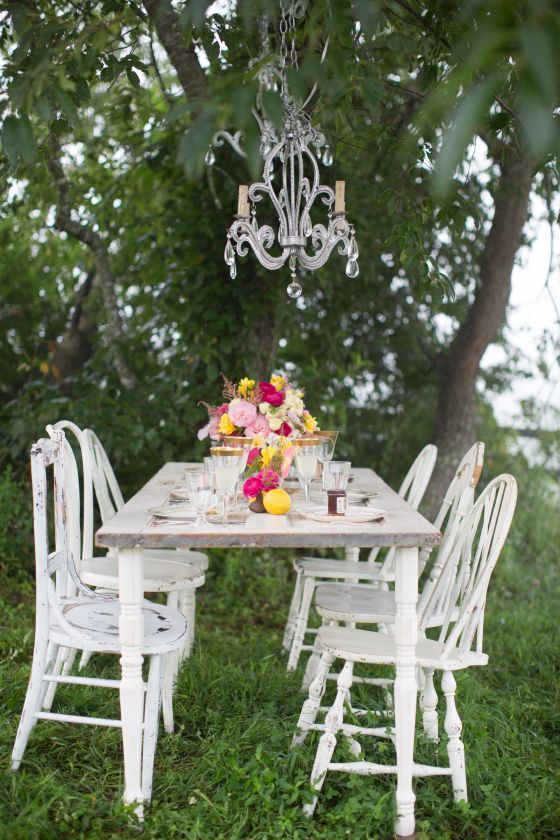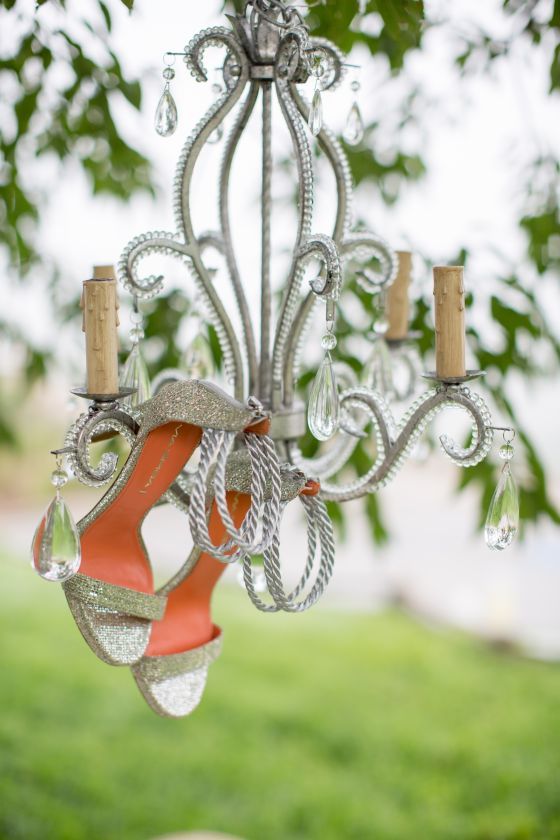 From the Stylist "Our perfect palette of lemon yellow with pops of peach and pink were carried throughout the details. We knew for sure that the yellows of honey and lemon would play largely in the styling of the shoot. Once we found the fabric with its brilliant pinks we knew we were set for the floral and styling choices. The fabric was brought into the shoot with the picnic throw and the quilt square guest book. A happy coincidence that the honey labels all fit so nicely into our color palette. The honey design was echoed on all stationary that featured the iconic honeycomb pattern, horses, and those brilliant colors."
"On our journey down South, Katie and I met a pie maker, a dress shop keep, and two crazy ladies with a promising rental business. It was a pleasure to meet these vendors and learn the meaning of Southern charm and hospitality."
Share This: