So today I thought it would be fun to revisit a color palette that has always been near and dear to my heart! I don't know what it is, but I've always been drawn to the way that navy blue looks with shades of pink. Today, I've paired navy with the prettiest shades of pink I could find. Patterns have always been such a great way to add visual interest. And with this round up of stripes and polka dots, I'm feeling all kinds of inspired.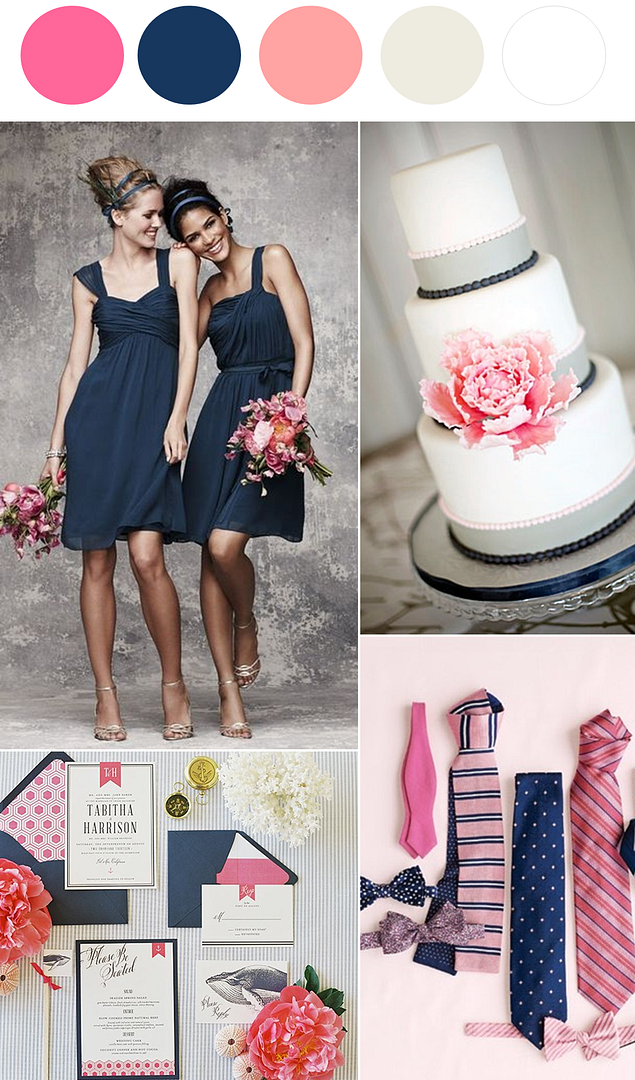 I love the idea of dressing your bridesmaids in navy blue dresses
like these
and then accessorizing with pretty pops of pink. And I don't know about you, but this beautiful wedding invitation had me at hello. Rounding out this look, I made sure not to forget to include a pretty cake. Wait, okay, scratch that... this cake is worthy of being called gorgeous! And those bouquets? Ahhh! So pretty if you ask me. So what do you think? Are you liking the way that these colors play off one another?
Share This: