the
perfect Spring day down here in Atlanta. It's warm and it's breezy and it's just the sort of day that has me feeling like I need to move my office to the front porch for the day. And so today I thought I'd share with you guys a styled shoot that just across my desk that seems to capture all of the beauty that is Spring.. It's fun, and festive and it features one of the prettiest palettes I've seen this season. And lucky for us,
Danielle Evans Photography
was there to capture every pretty detail!
Okay, so today is like
From the designer: "After designing this tablescape, I am officially convinced that the natural colors of fruit make the most beautiful color palettes! I chose limes and grapefruits as the main color sources for this tablescape with accents of bold coral and blush roses. These fruits have so much personality and offer lots of fun color variations when you slice them up. As I do with a lot of my designs, I like to offer one DIY piece that the viewers can recreate."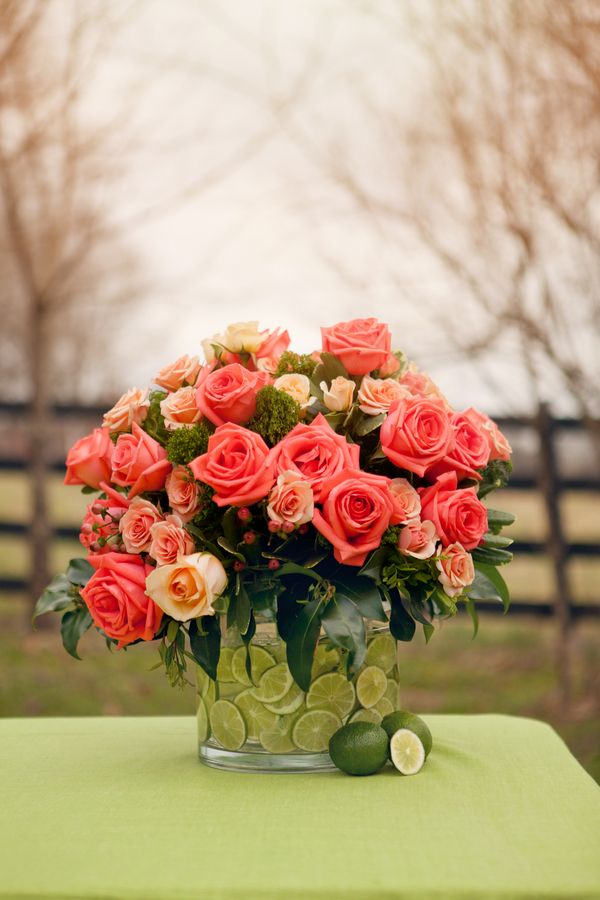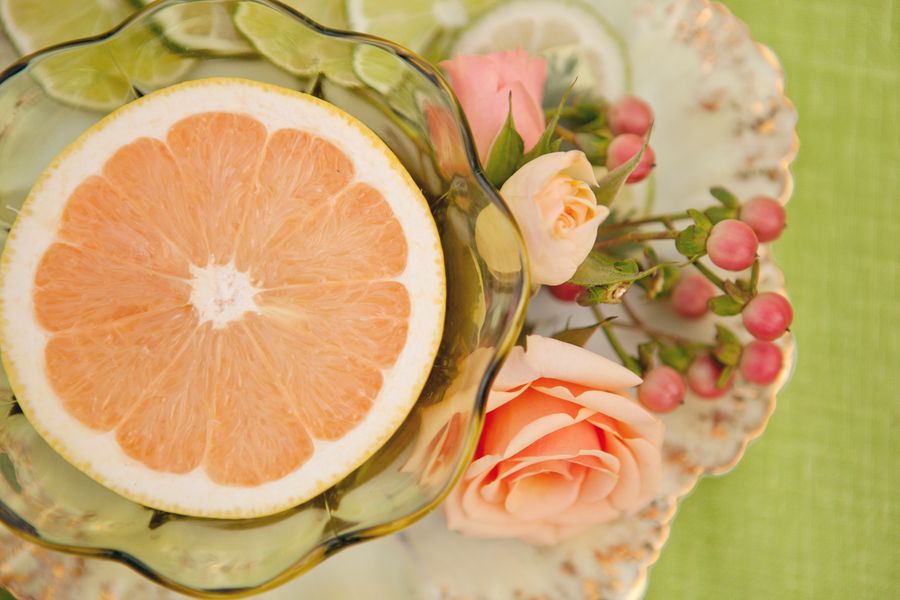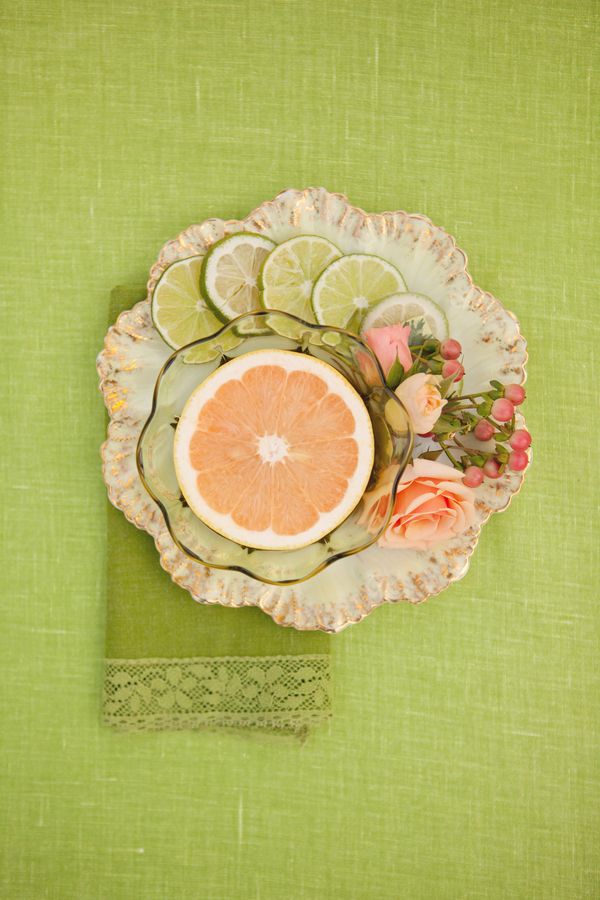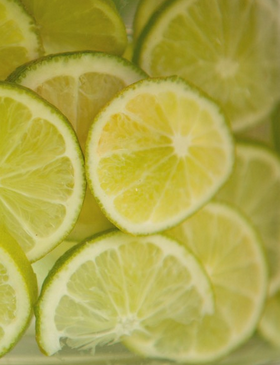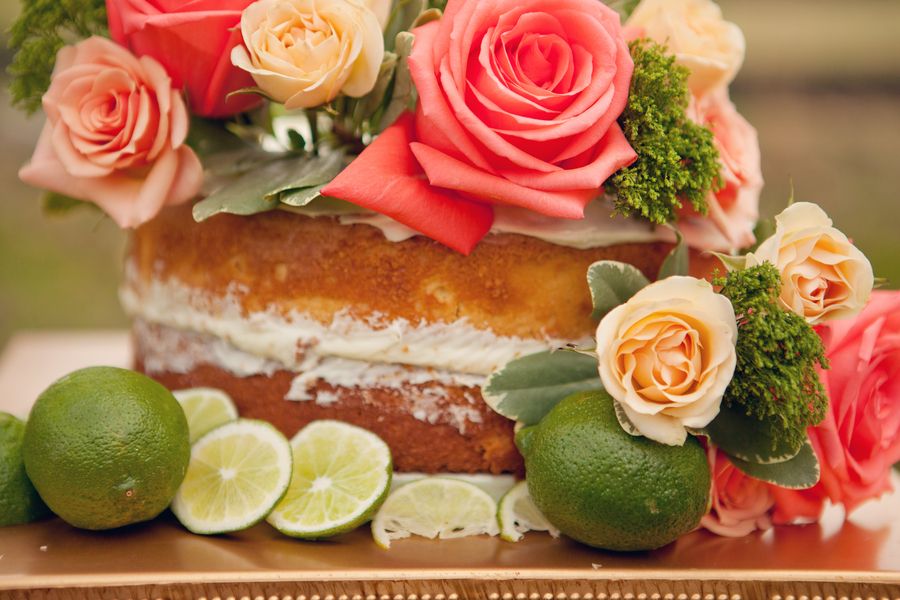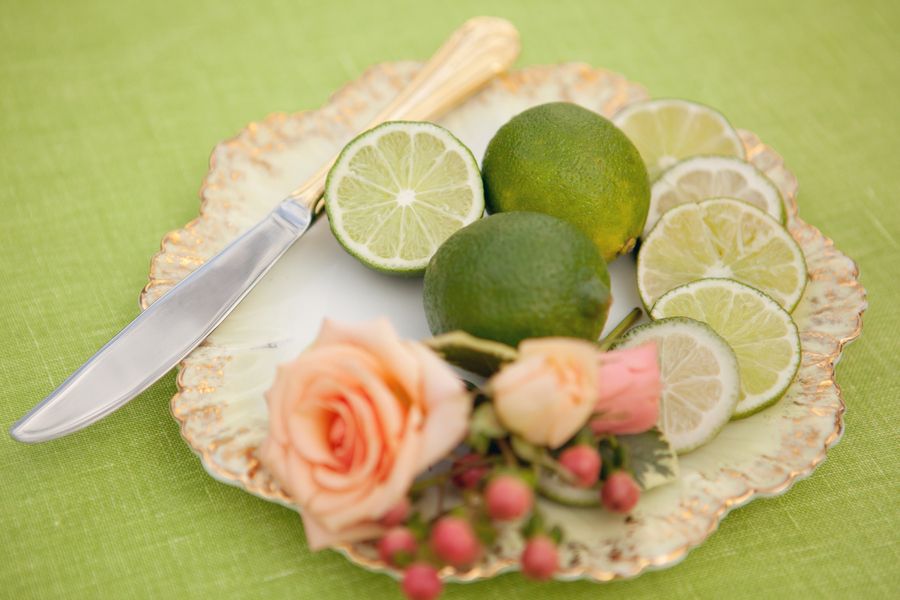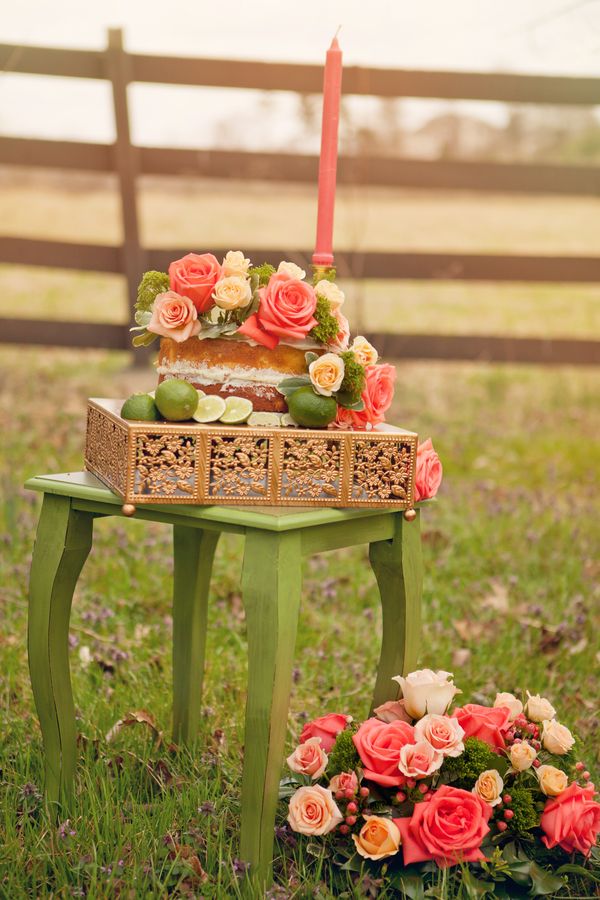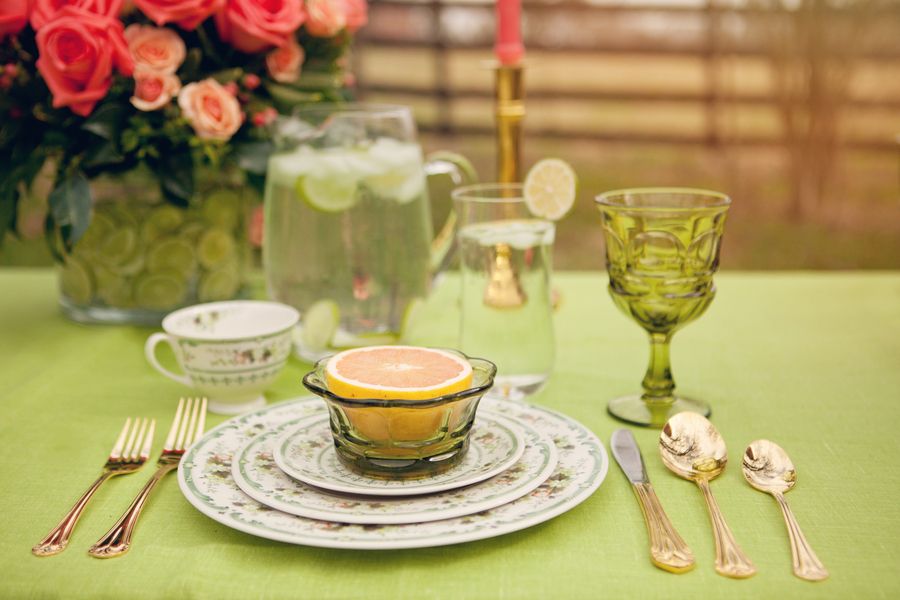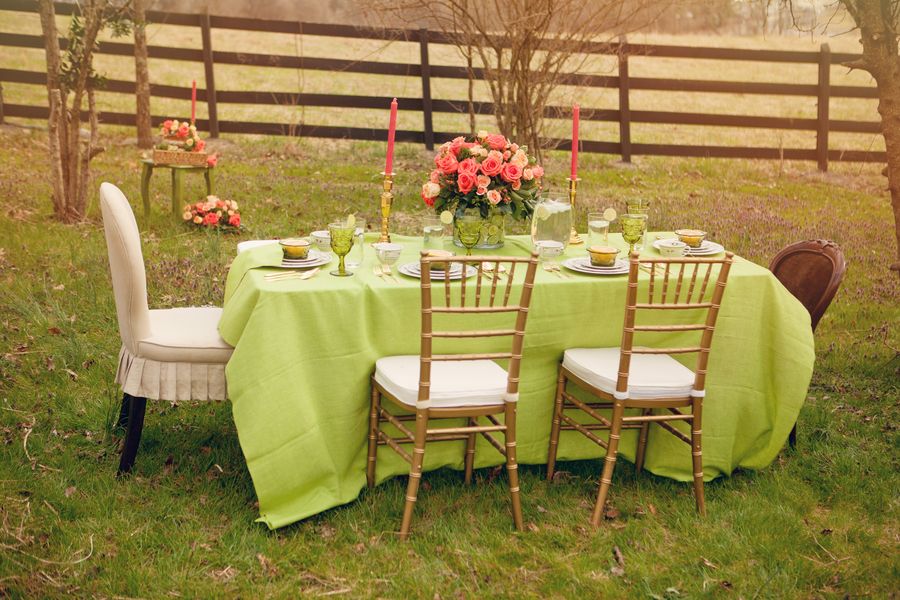 The centerpiece is easy to DIY. Simply place a small vase inside of a larger vase. Fill the space in between the vases with thin slices of limes. Pour water over the limes so that they float. Fill the smaller vase with water and add your flowers. Can't get easier than that!
So what do you think? Are you liking the way these colors vibe? I'm really liking the contrast between these bright shades and the more subdued natural shades of the landscape. It's a fun contrast that I seriously wish we'd see more of!
Sooo... remember when I said that I wanted to move my office to the front porch for the day? Well, consider it done. Because I'm about to go sit outside and enjoy the rest of the day. With a glass of limeade in hand just like I've featured here. Want to know how to make your own limeade? Here you go! It's a recipe I found from
Martha Stewart
.
INGREDIENTS
Styling + Design:
The Bride Link
// Photographer:
Danielle Evans Photography
// Floral Designer:
LB Floral
//
Share This: