Hi, guys. Just popping in to give you your daily dose of color! Summer is around the corner and so I thought it would be kinda fun to start putting together some new and fun palettes for the upcoming season! Like this coral and yellow scheme. It's bright, it's vibrant, and it certainly has a "let's celebrate" vibe. Oh, and can we just pause for a second and discuss these adorable bow ties? Bow ties are like my favorite thing ever. But in these colors? Yeah, my love just got taken to a whole new level. I'm kinda obsessed.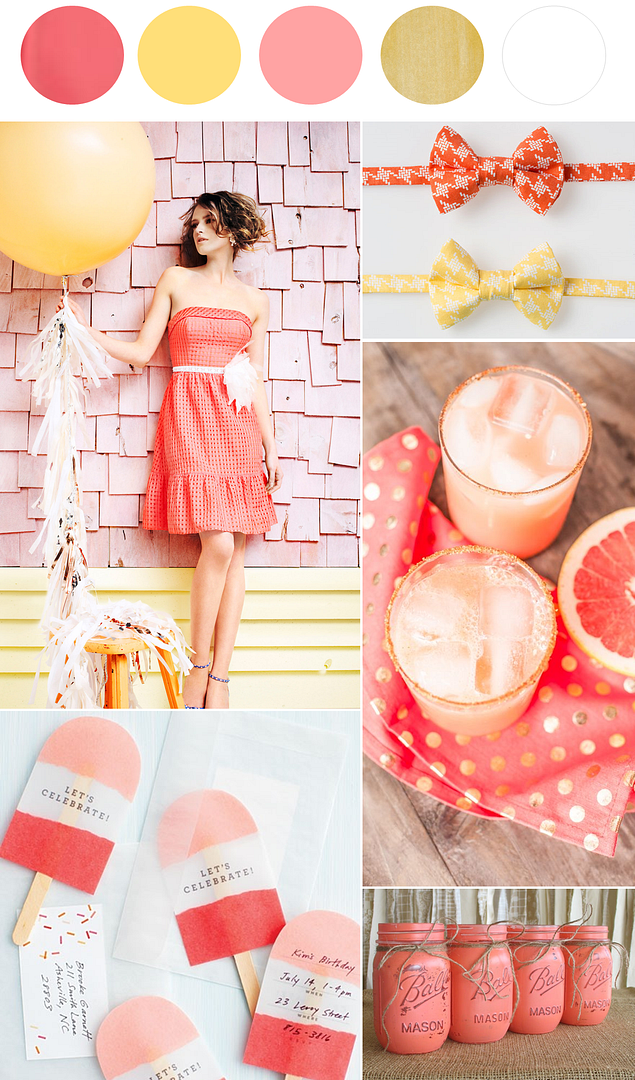 Shades like coral and yellow sure do know how to make a splash. This palette is like an explosion of pattern and color in the best possible way. I love how it feels so bright and happy. So yeah
—
it's decided. These colors definitely need to make an appearance in my life here soon. I don't know when, and I don't know how, but I'm going to make it happen! Spring is here and Summer will be here before we know it, guys!
Share This: