A lovely reader of mine named Jenna recently wrote in and told me all about the sweet wedding that she and her fiancé were planning for next Fall. And goodness, everything sounded so beautiful. She said she knew exactly how she wanted her wedding to feel, but when it came to deciding on which colors to go with, she was sort of at a loss. Sound familiar? And so today I thought I would show you the colors I put together for her Autumn inspired 'i do's'.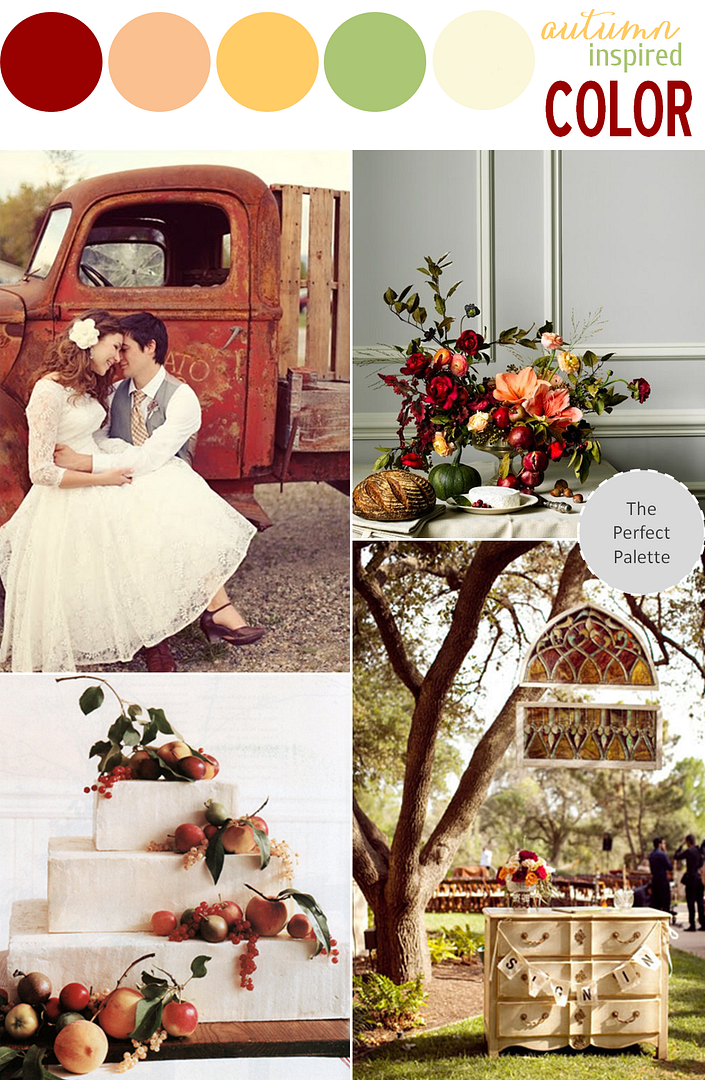 Rusty red, pops of cranberry, shades of peach and earthy greens really do look amazing when put side by side. Wouldn't you agree? I personally think that what makes this palette really pretty is this soft and creamy shade of ivory. Plus I like that this pairing has a way of coming across as romantic, but not overly sweet.
And these details? Honestly, I just wish I could jump into this scene and stay awhile. I'd be sure to sign the guest book of course! And maybe steal a piece of that amazing looking wedding cake. Looking for a sweet sendoff? Why not get your hands on an old fashioned pick-up truck? Sure does make for a charming and sweet photo-op. Don't you think? So tell me...what ideas do you have for an Autumn inspired wedding? I'd can't wait to hear all about them!
Share This: