I must have changed my wedding palette at least 10 times when I was planning my wedding. And who could blame me? With gorgeous wedding ideas in every color palette imaginable, it's seriously a tough task to narrow it down. Am I right? Believe me, I considered all kinds of colors! From the bright and bold to the light and airy...And guess what? I fell in love with far too many color palettes along the way. It's too bad we couldn't have used them all!
Still on the hunt for the perfect palette?
Here's a look at 10 of my favorites! From the prettiest bouquets to most creative cakes, I'm inspired by them all. And I'm hoping you can see why!
1. Shades of Pink + Gold:
If bright and cheery elegance is what you're going for, then this is the perfect palette for you! Perfect for any season, these shades were just meant to go hand in hand!
2. Shades of Orange + Aqua: I can't say enough about this pretty palette! Perfect for tropical or destination weddings, these colors always have me at hello!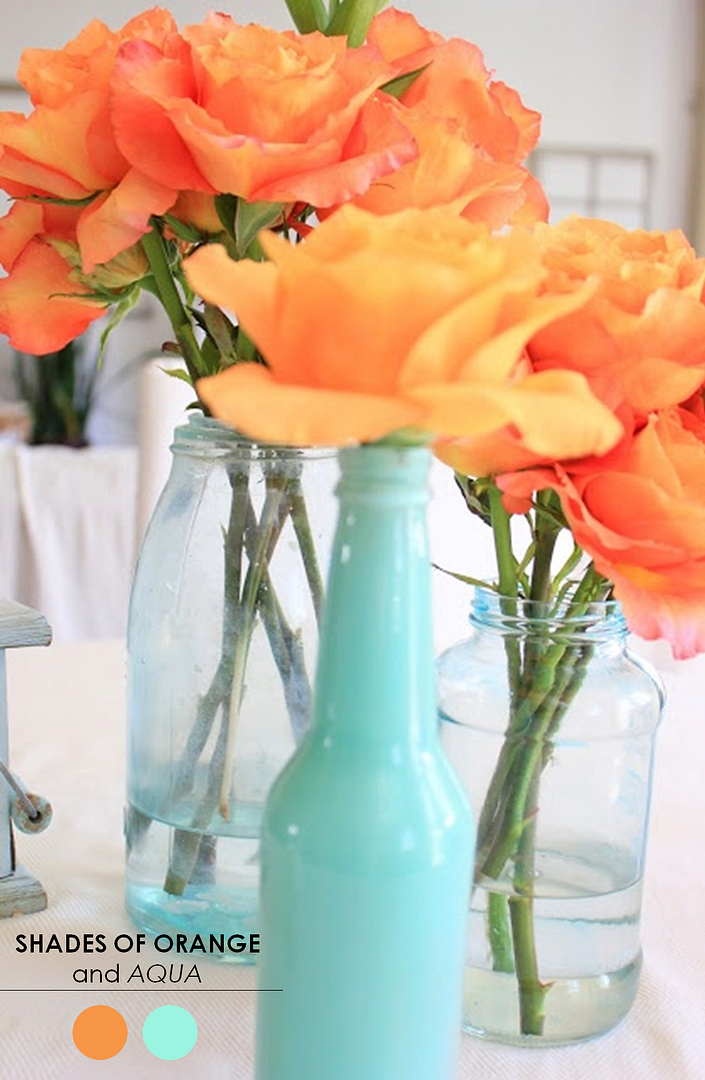 3. Pink + Navy: Preppy, sweet and all sorts of chic, this pretty palette is the perfect mix of masculine and feminine!
4. Black + Gold: Looking for an ultra chic color palette that's full of possibilities? Why not consider this beauty of a palette? Works for all seasons and it's so easy to pull together!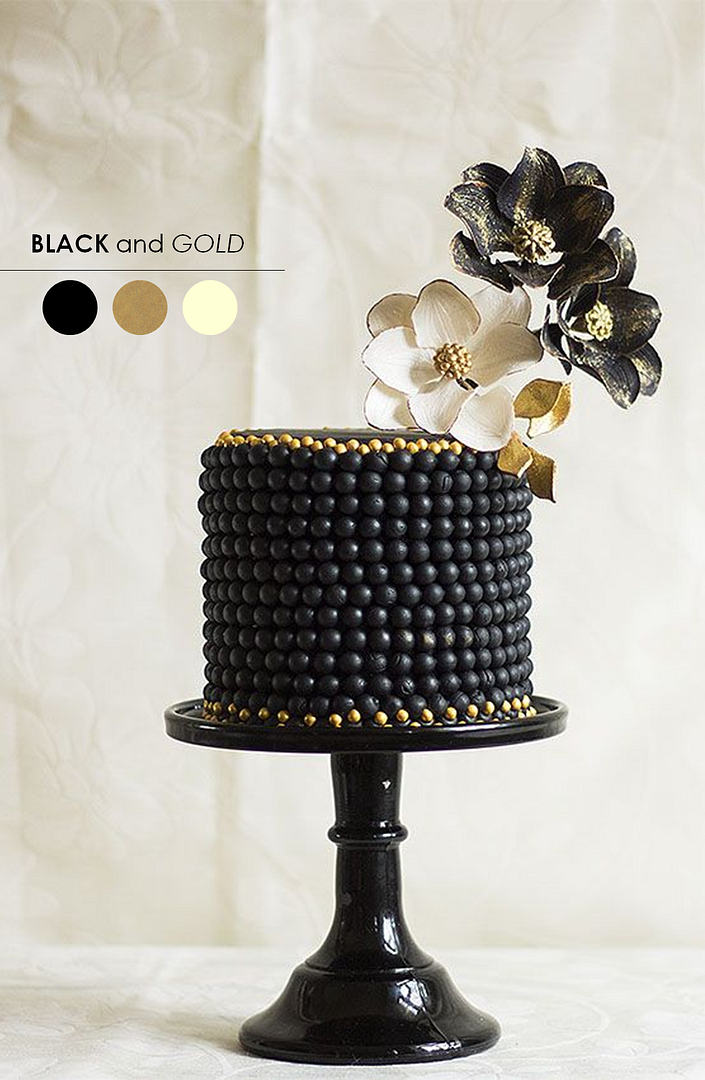 5. Purple + Blue: Unwilling to settle for the ordinary? Why not opt for something extraordinary! Like this unexpected palette of purple and blue. Cool tones look so smart when paired like this.
6. Shades of Pink + Green: What's elegant and romantic and gorgeous all over? This mix of pinks and greens happens to fit the bill. I suggest incorporating a touch of ivory to up the romance factor!
7. Lemon + Lime: Clean, crisp and totally perfect for a modern affair, this palette of yellow and green has a really fun and playful vibe that I just can't get enough of!
8. Pink + Gold: I realize I already shared a pink and gold palette, but I couldn't go without sharing a more muted version like this. It's perfectly romantic and the definition of elegance!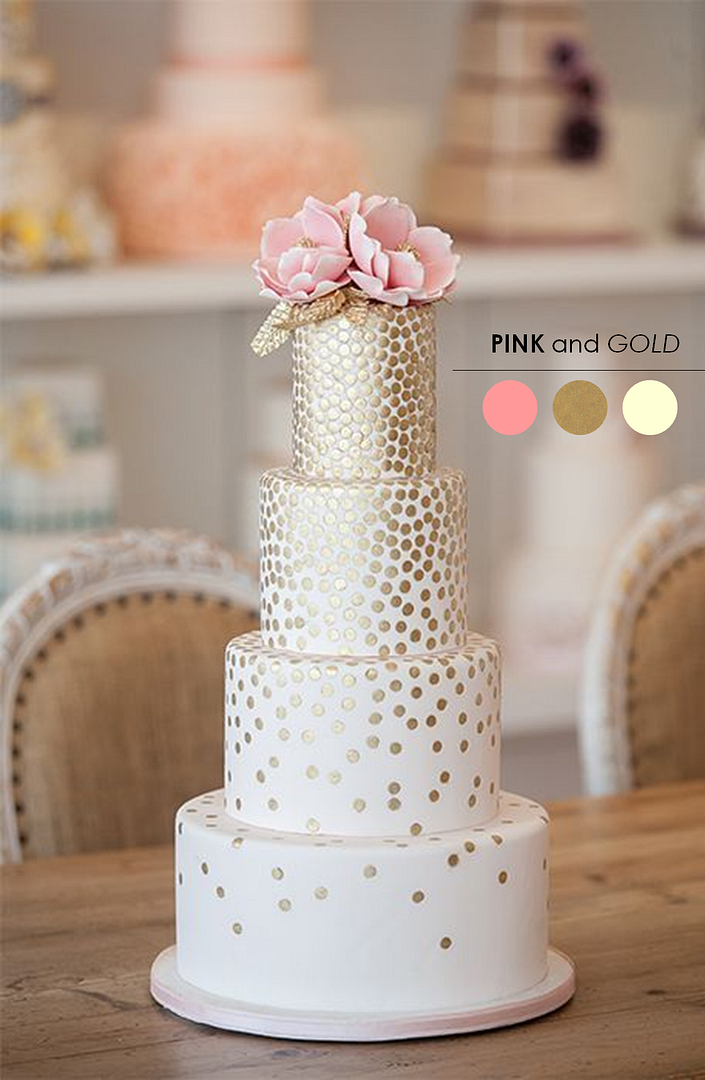 9. Blue + Fuchsia: What happens when shades of blue get mixed with fabulous fuchsia? All kinds of unexpected prettiness. That's what! It's a mix you don't see everyday and I really wish we would!
10. A Neutral Palette: A natural softness makes this neutral color palette of beautiful beige tones look ethereal and all kinds of dreamy. So easy to pull together and what a beautiful look it is!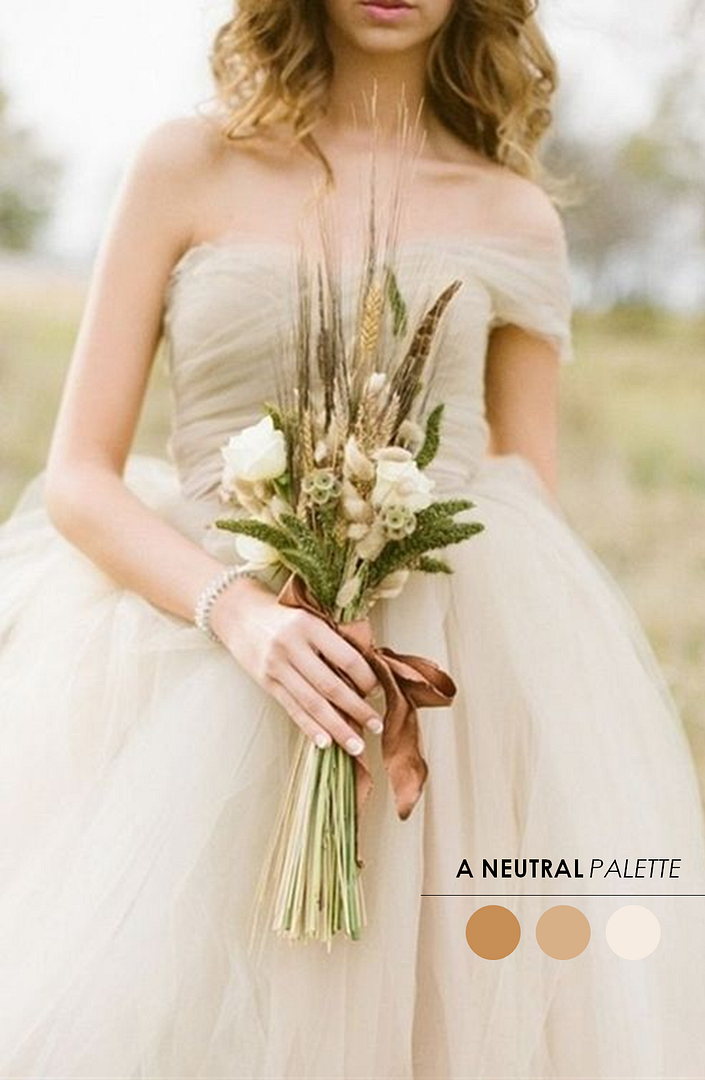 So there you have it! 10 of my favorite wedding color palettes (as of right now!). Did you see any your favorites? I know, I know. It's kinda hard to choose just one!
So tell me... Have you selected your wedding colors yet? And if so are you opting for a bold pairing or something a bit more subdued? Modern or vintage inspired? All of the above? I can't wait to hear! Oh, and if you're looking for a few more color ideas, be sure to head over to the

color palette gallery

where you're sure to find more wedding color ideas than you could ever need!
Share This: