You know what color palette I just can't get enough of lately? Black and gold. Because seriously, guys. What's not to love? A couple of weeks ago my sweet friend Chandra of
Oh Lovely Day
invited me over to guest post while she was away. And this sweet and sparkly little number is what I ended up sharing. To me there's something so classically elegant about it. And I'm hoping you can see why?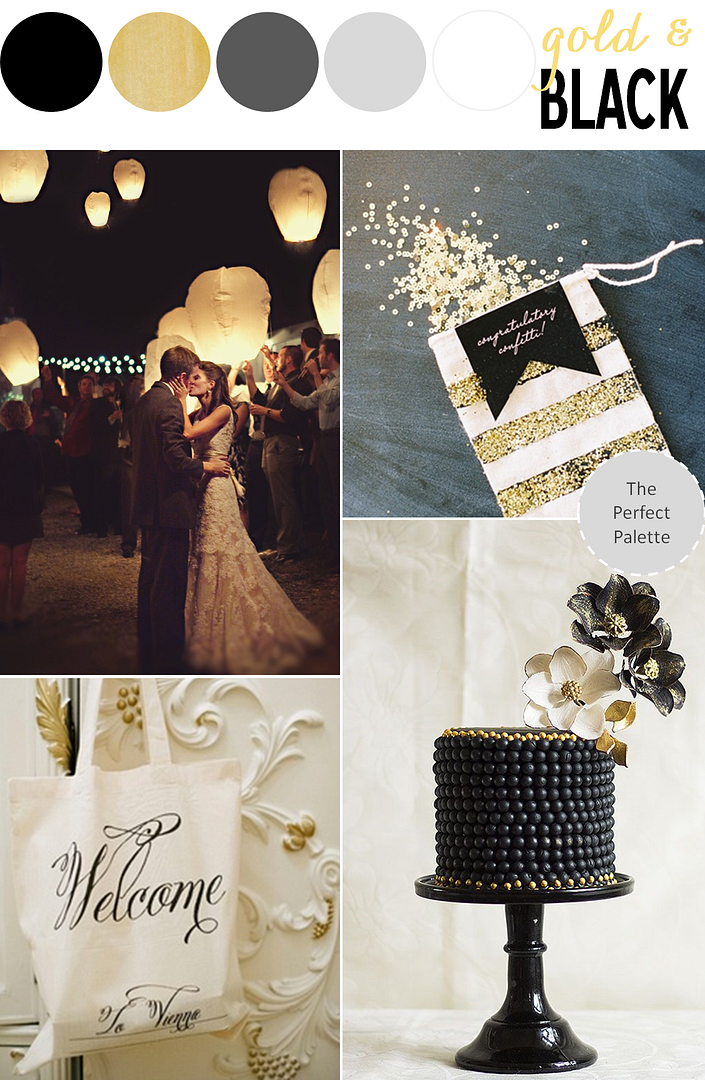 I think what I love most is that there's really no shortage of pretty possibilities when it comes to bringing this lovely color palette to life! Like this beautiful lantern send off for instance. Nothing could capture this color palette better than the gorgeous glow of these lanterns as they contrast against the dark, night sky. Oh, and I can't go without mentioning this beauty of a cake. Goodness! That almost looks too pretty to eat! Am I right?
So tell me... what sort of colors evoke a classic elegance in your mind? And might you use a classic palette like this one for your upcoming wedding and/or party? I'd love to hear your ideas!
Share This: