Looking for your daily dose of beautiful, bold color? Well, you've come to the right place! Because today's palette is all about mixing those vibrant berry shades with the sleek elegance of charcoal and gold. There's definitely a lot about this look that I'm loving. And I think it all stems from these big and beautiful blooms! They're the sort of flowers that can't go unnoticed. And for that reason alone, I'm in love!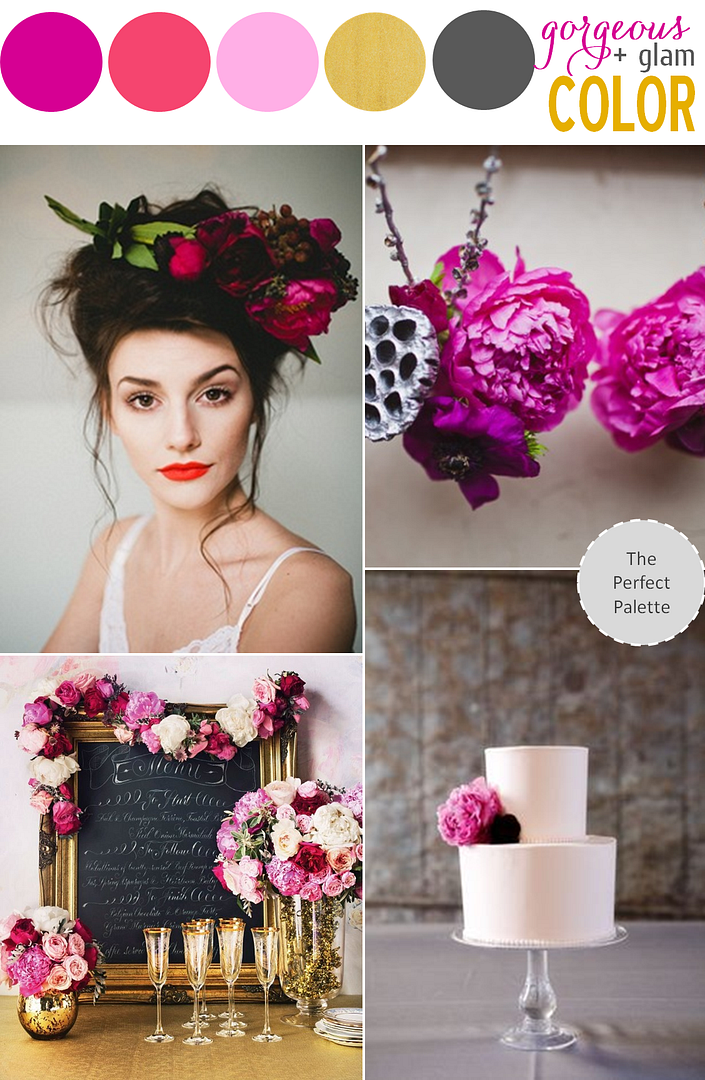 Stunning and simple, these are the sort of colors that wedding dreams are made of. I'm loving the looks of this elegant drink display and how the flowers seem to dance across the gold frame of this menu. So effortlessly and so simply. And those glittery gold vases? Talk about a lovely pop of color! And this cake! Can we all just take a quick peek at this beauty? It's simple, it's understated, but at the same time it's just what this look needed.

There really is a beautiful sort of balance going on here. And it just goes to show that when styling your wedding, it's sometimes nice to give the eye a bit of a visual break. So what do you think? Have you considered colors like these before? And if not, would you now after seeing them together like this?
Share This: