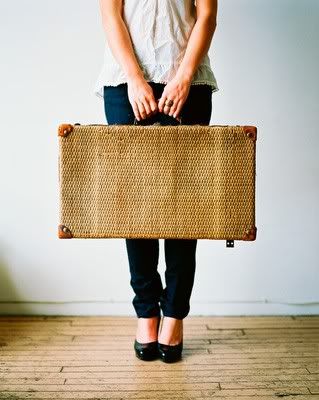 Well, the day has come and my countdown is over!
My bags are all packed and I seriously cannot wait to be at the beach. I guess you could say that this is a much needed vacation!
It will just be so nice to relax, unwind and enjoy some quality time with my family! Because isn't that what it's all about? Oh, and did I mention that we're staying in a beach house that's actually on the beach? Not five blocks away, not a block away, but

directly

on the beach. Ahhh, I seriously can't wait to get my toes in the sand! Plus, it's my baby boy's 1st time seeing the ocean so that's also special in and of itself. But don't you worry...I would never dream of leaving you hanging!
I've actually asked some of my favorite wedding bloggers to stop by to keep you company while I'm away. Oh, and what's best is that they'll be sharing some of their favorite wedding colors ideas. Sounds pretty fabulous, right? Trust me, it will be.
So be sure to stop by next week.... Because Monday is when all the fun begins! Oh, and stay tuned because I have some new and fun things coming up that I just can't wait to share with you! Hope you all have a lovely holiday weekend! I promise to return relaxed, recharged and full of new color ideas for you!
Share This: